Top 100 Cars 2016: Top 5 Electric & Hybrid
Bright sparks
---
Published 03 January 2016
1 Tesla Model S

The Model S drives as smoothly as any fossil-fuelled premium model and has a minimalist cabin, dominated by a giant touchscreen, that's an oasis of peace. Better still, it can rack up well over 200 miles on a single charge. Just don't believe the hype about the car's "self-driving" Autopilot mode. Tesla's founder, Elon Musk, may be able to launch and land a space rocket vertically via his other company, SpaceX, but Autopilot — as we found out when testing it — shows there's still some way to go for autonomous cars.
PRICE £52,280-£82,280*
OUR PICK P85 D (£82,280)
POWER Two electric motors
ACCELERATION 0-60mph: 3.2sec
TOP SPEED 155mph
FUEL | CO2 305-mile range | 0g/km
View the used electric cars for sale on driving.co.uk
2 Nissan Leaf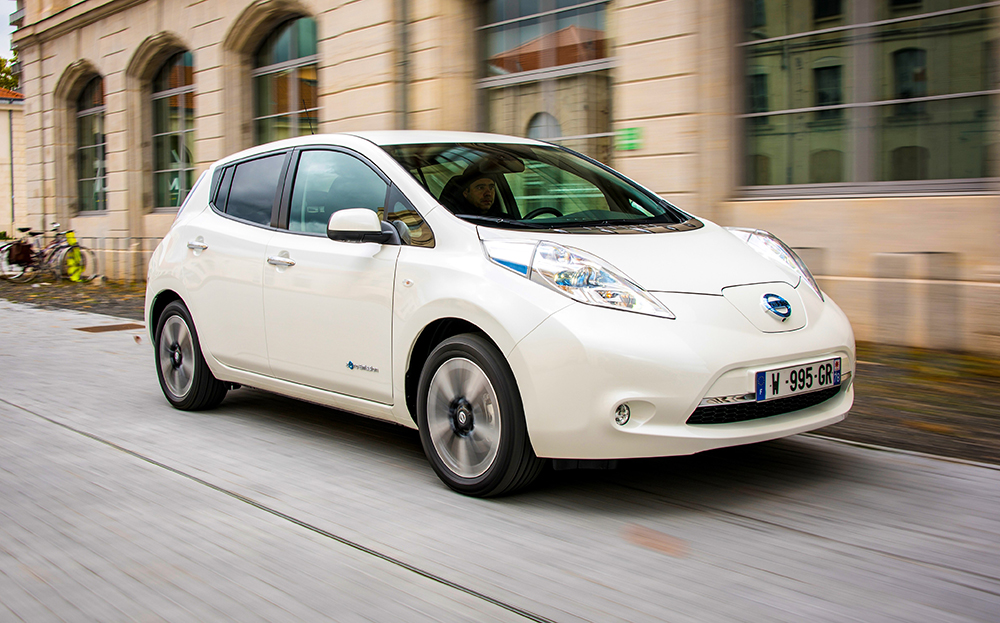 Newly available with a bigger battery, the Leaf now has a range of up to 155 miles, according to official tests. Drivers won't get that in the real world but most will easily reach 100 miles before having to recharge, even if using the heating, and that's a first for an affordable fully electric car. Well built, it's good to drive and the larger battery is covered by an eight-year/100,000-mile warranty. As a second car it makes perfect sense — as long as you've got somewhere to plug it in at home.
PRICE £20,790-£26,490*
OUR PICK Acenta 30kW (£24,490)
POWER Electric motor
ACCELERATION 0-62mph: 11.5sec
TOP SPEED 89mph
FUEL | CO2 155-mile range | 0g/km
View the Nissan Leaf cars for sale on driving.co.uk
3 Audi A3 Sportback e-tron

With a 148bhp 1.4-litre turbo petrol engine working in conjunction with an electric motor, the Sportback e-tron develops a punchy 201bhp. But it's at its best when running in electric-only mode — for up to 31 miles at speeds of up to 80mph. Nothing short of a Rolls-Royce is as quiet around town. You're also safe in the knowledge that the petrol engine is there to provide back-up if the electric range is depleted.
PRICE £30,690*
OUR PICK Sportback e-tron (£30,690)
ENGINE 1395cc, 4 cylinders, turbocharged, petrol; plus electric motor
ACCELERATION 0-62mph: 7.6sec
TOP SPEED 138mph
FUEL | CO2 176.6mpg | 37g/km
View the used electric cars for sale on driving.co.uk
4 BMW i3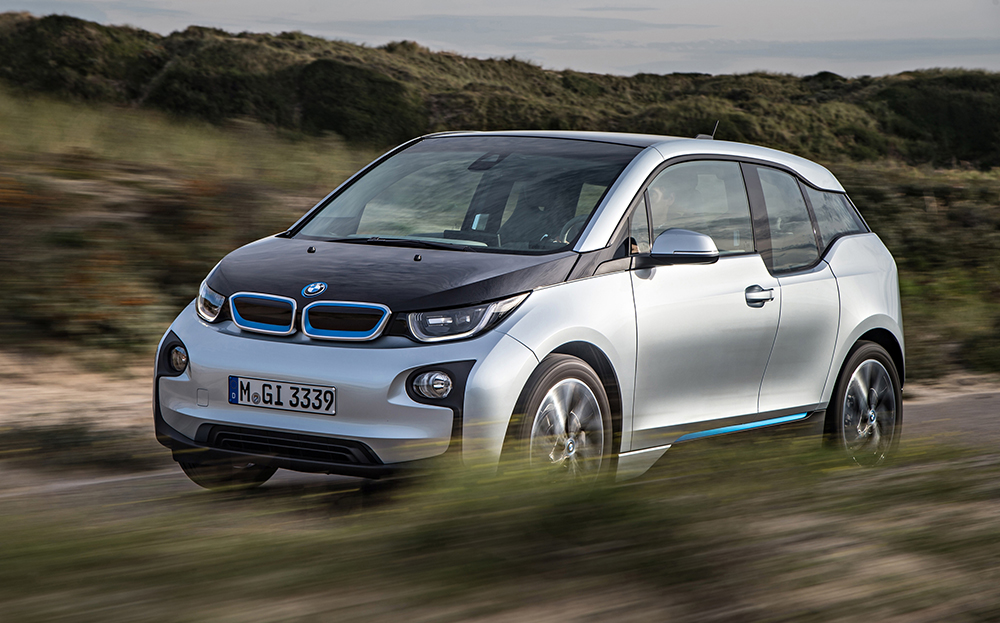 BMW has managed to make the i3 worthy of its badge. The electric car is agile, responsive and very quick off the line, thanks to a lightweight carbon-fibre construction that helps counteract the weighty batteries. In regular conditions the i3 should have a range of about 100 miles, but upgrade to the Range Extender model for a small petrol engine that charges the battery when low. Inside, the i3 is equally avant garde, with an airy ambience that'll recall an Ian Schrager hotel lobby.
PRICE £25,980-£29,130*
OUR PICK i3 Range Extender (£29,130)
POWER Electric motor
ACCELERATION 0-62mph: 7.2sec
TOP SPEED 93mph
FUEL | CO2 470.8mpg | 13g/km
View the used BMW i3 cars for sale on driving.co.uk
5 Mitsubishi Outlander PHEV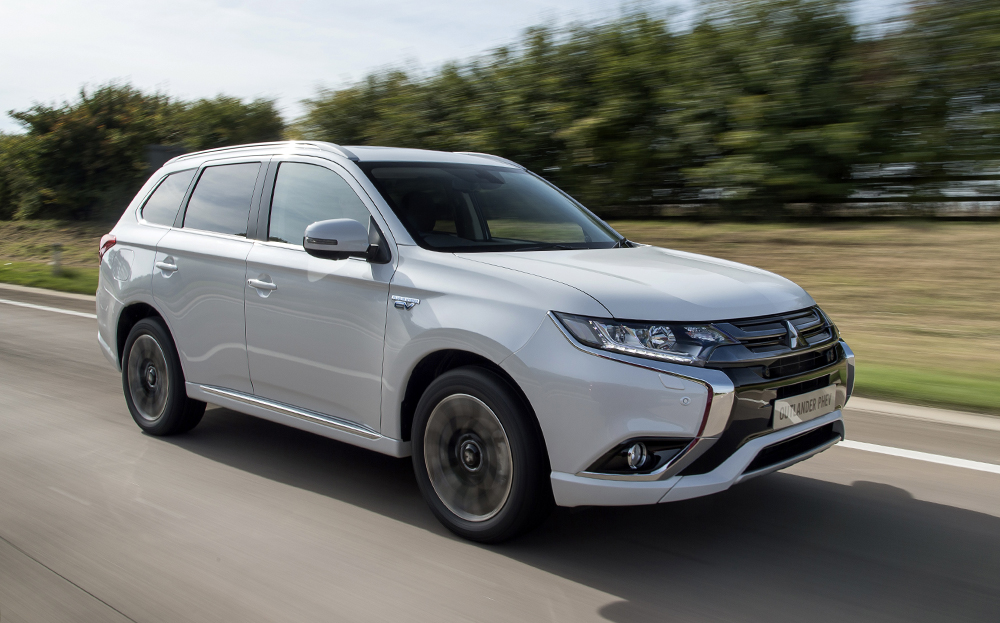 This hybrid was the most popular plug-in car sold in Britain last year. Now updated with an improved interior and tweaked styling, it's a proper SUV with high driving position, space for seven and a big boot, but also a claimed fuel consumption good enough to ensure low company car tax. On batteries it can travel 32 miles, but fuel economy is little better than a regular car on long trips.
PRICE £29,249-£35,999*
OUR PICK GX3h+ (£30,249)
ENGINE 1998cc, 4 cylinders; plus two electric motors
ACCELERATION 0-62mph: 11.0sec
TOP SPEED 106mph
FUEL | CO2 156.9mpg | 42g/km
View the used Mitsubishi Outlanders for sale on driving.co.uk
*Prices include government grant
Top 100 Cars 2016 contents
---
Browse NEW or USED cars for sale on driving.co.uk
---