20 years of Jeremy Clarkson: Homepage
Two decades of Clarkson's punchiest writing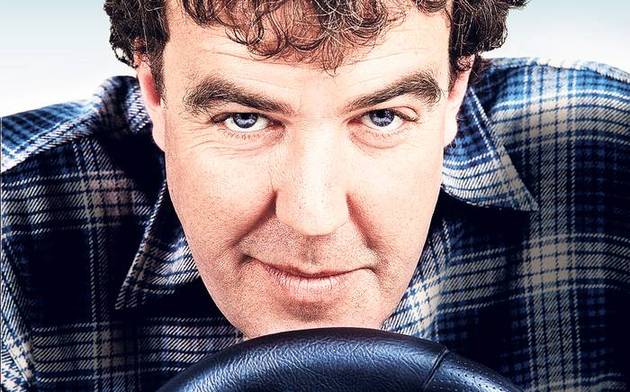 SINCE 1993 readers of The Sunday Times have been entertained by Jeremy Clarkson's obscure car knowledge, outrageous views and extraordinary similes. To mark 20 years of columns on Clarkson's clock, Driving has rooted through the archives to find the very best of Britain's very best motoring journalist.
What cars does Clarkson actually drive?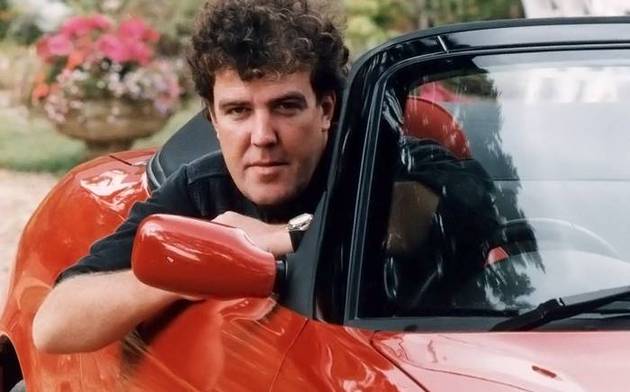 If you want to know what cars a motoring writer really rates, look in their garage. Here are the cars Jeremy has owned since he started writing for The Sunday Times in 1993.
Clarkson's rear-view mirror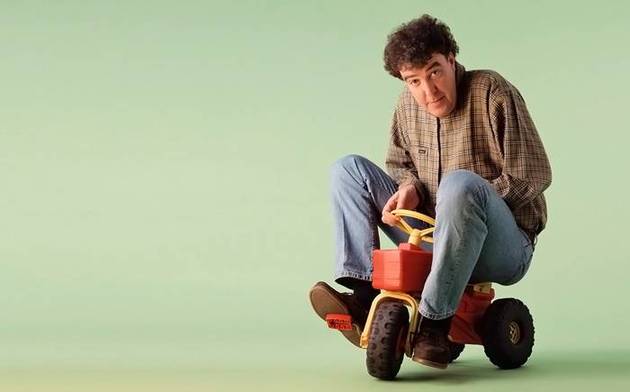 'The 1993 model was a terrible thing. And that's just my hair.' A lot has happened in the last twenty years, but for Clarkson it has been the blink of an eye.
Clarkson gets a job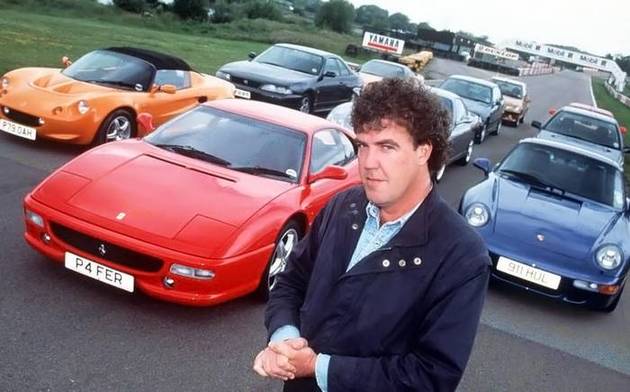 In 1993 Jeremy Clarkson wasn't so much the world's biggest motoring journalist as the world's biggest hairstyle. Fresh-faced and in trademark jeans, Clarkson set out on his first Sunday Times assignment — behind the wheel of an Aston Martin.
Clarkson's first review, and our favourite
To mark this milestone, Clarkson has chosen a review from each of his 20 years with Driving. First, here's his inaugural car review for Driving as well as our favourite, a dispatch from the far side of 200mph that's as fresh as the day it was written in 2005
Clarkson's first review for the Sunday Times: Aston Martin Vantage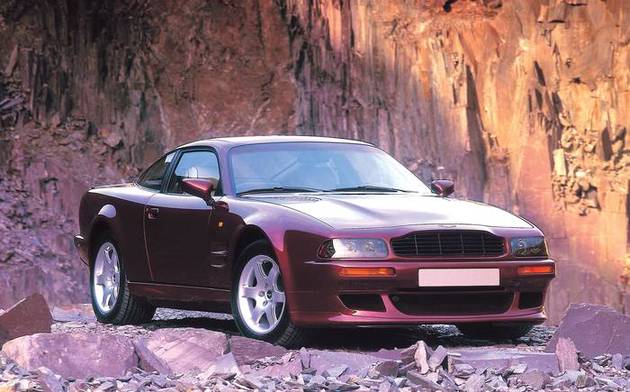 Our favourite Clarkson review: Bugatti Veyron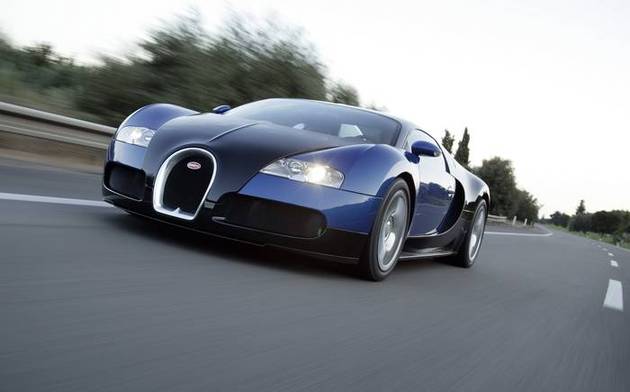 Clarkson reviews and columns: the early days
Clarkson's favourite articles from his early days at the paper. Read his report from the first Goodwood Festival of Speed and wonder how he avoids sniggering at the name of the Ford Probe
"Winning Formula"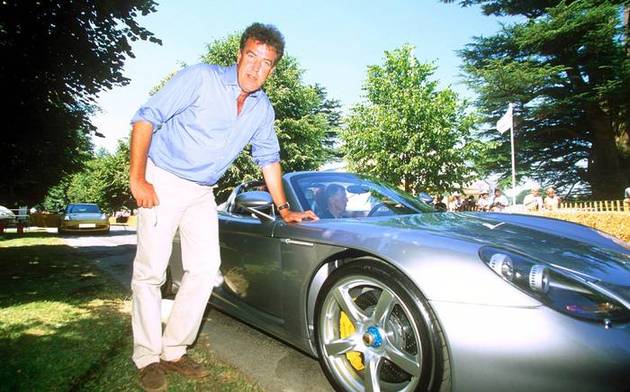 Clarkson at the first ever Goodwood Festival of Speed, July 27, 1993
"A trick of memory"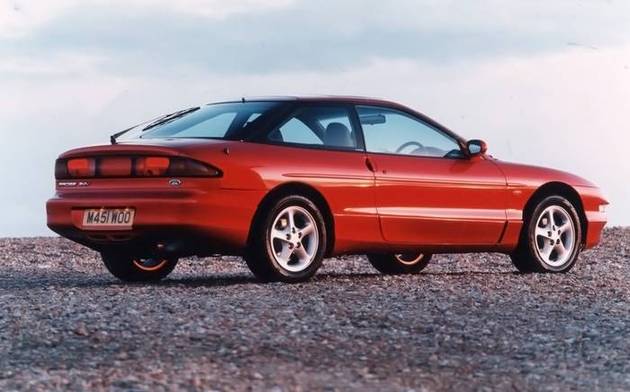 Ford Probe review, February 6, 1994
"Best car in the world (at this moment in time)"
Jaguar XJR review, February 19, 1995
"Motorway ballet – but never on a Sunday"
Clarkson on the danger lurking in the outside lane, April 21, 1996
"Herr Fishtrousers builds a better Rover"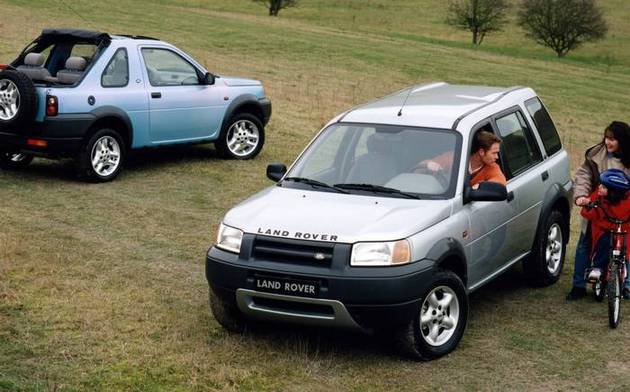 Land Rover Freelander review, November 2, 1997
"Wow, this has to be one fantastic bus"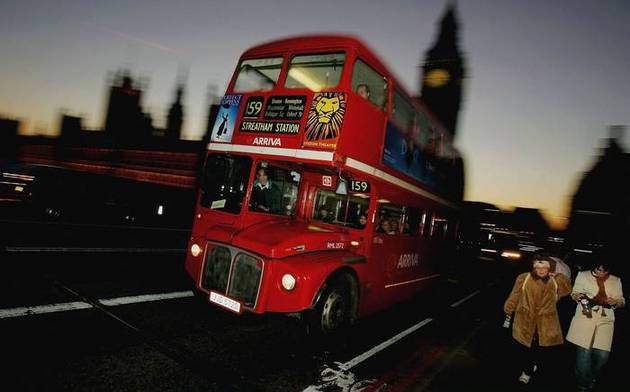 Clarkson examines John Prescott's fantastical dream for Britain, July 26, 1998
"Gruesome revenge of the beast"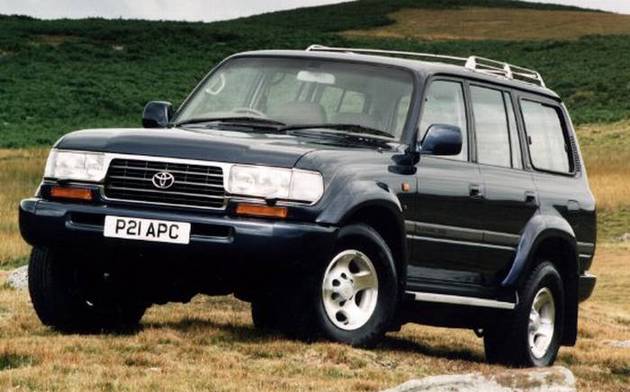 Toyota Land Cruiser Amazon review, July 11, 1999
"Slow down, boys, and drive women wild"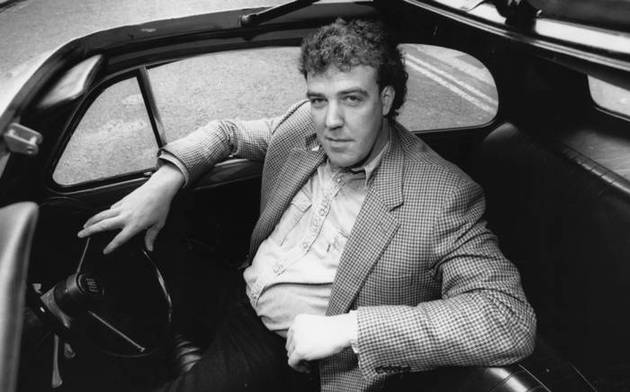 Clarkson reckons driving too fast is a massive turn off, July 23, 2000
"Look out bunnies, this one's got you in its sights"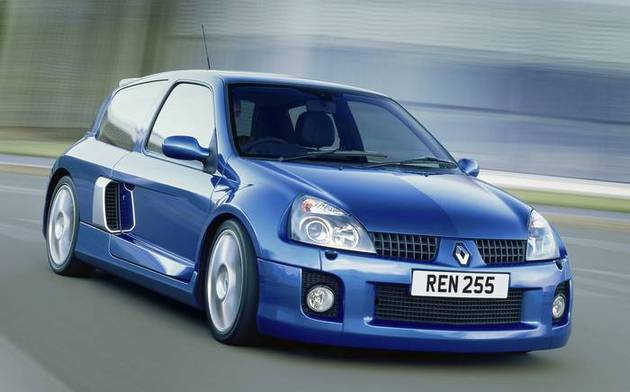 Renaultsport Clio V6 review, March 18, 2001
"The Reed Warbler: more interesting than a Vectra"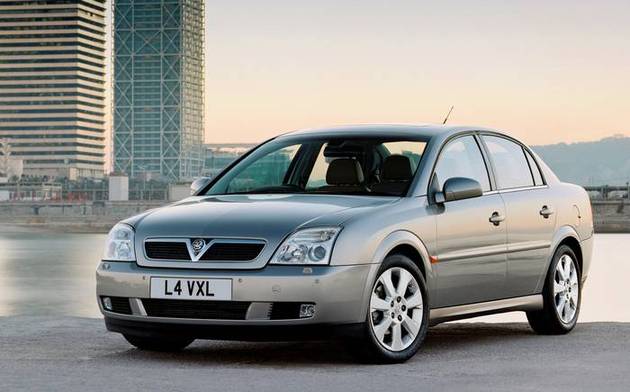 Vauxhall Vectra review, February 24, 2002
"It's big, thirsty, slow and American – but love is strange"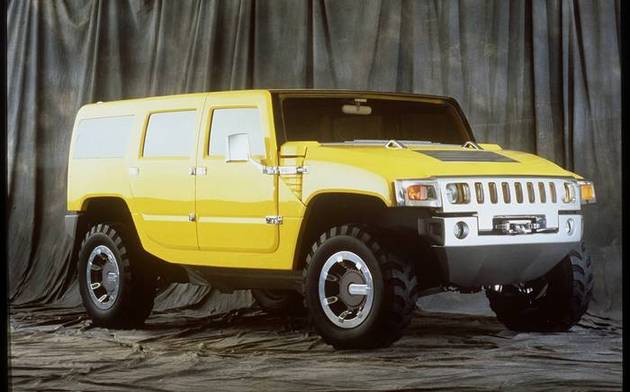 Hummer H2 review, January 12, 2003
"Her name is Rio and she… well, you really don't want to know"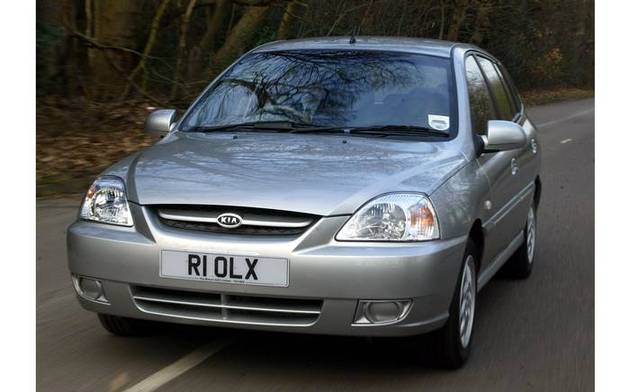 Kia Rio LX review, February 15, 2004
"Sorry, Ford, I have to ask for my money back"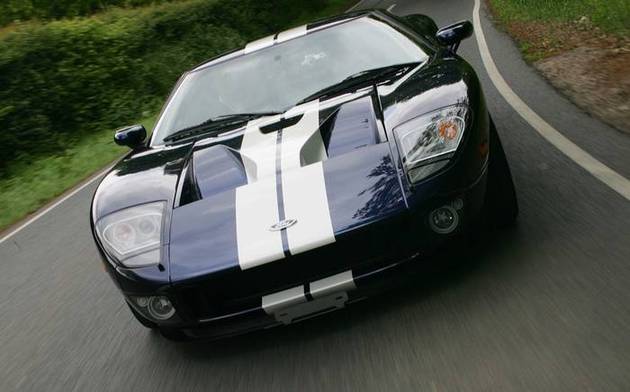 Ford GT review, July 3, 2005
"For once, I'd recommend the slower version"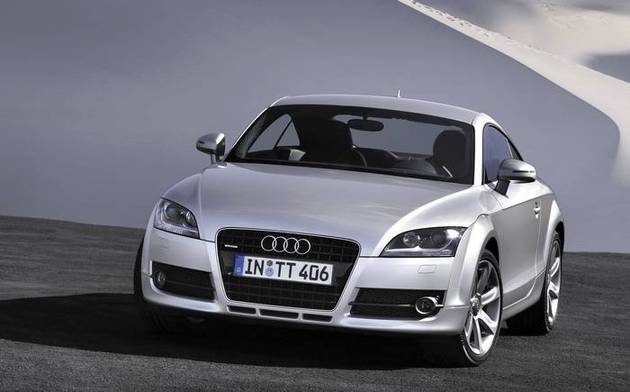 Audi TT V6 quattro review, November 26, 2006
The top and bottom five cars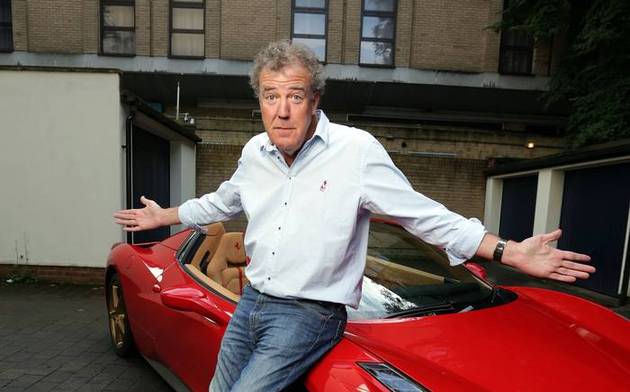 The highs and the lows of 20 years of reviews. Here are the cars that Clarkson didn't want to give back, and those that he wanted to drive straight to the crusher.
Get your L-plates on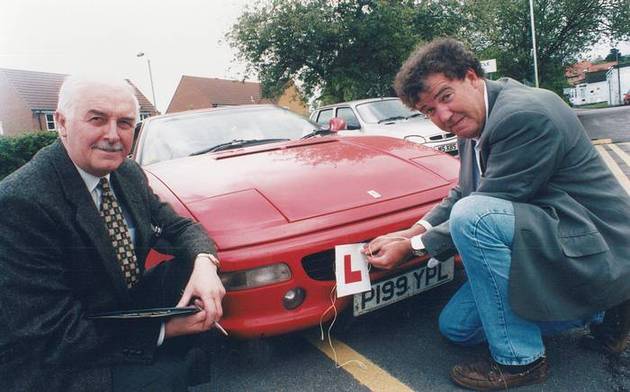 We sent Clarkson to take the new, harder driving test in 1999. Surely a breeze for him — even behind the wheel of his Ferrari 355?
Reviews and columns – recently rated
The best of Clarkson from 2007 to 2010, including the day that Tom Cruise and Cameron Diaz visited Top Gear. Plus the Lamborghini Murcielago.
"Trying sooo hard not to be a hatchback"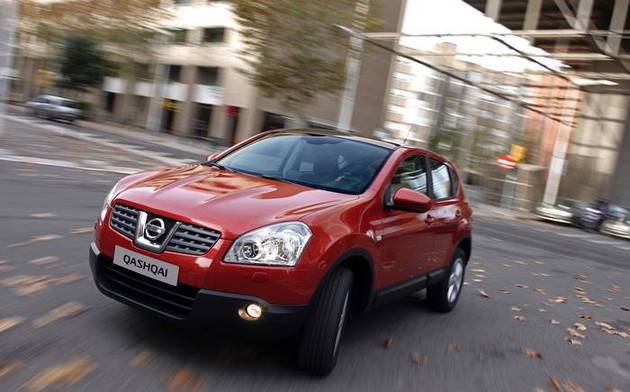 Nissan Qashqai, April 29, 2007
"Lather up all you sponge lovers"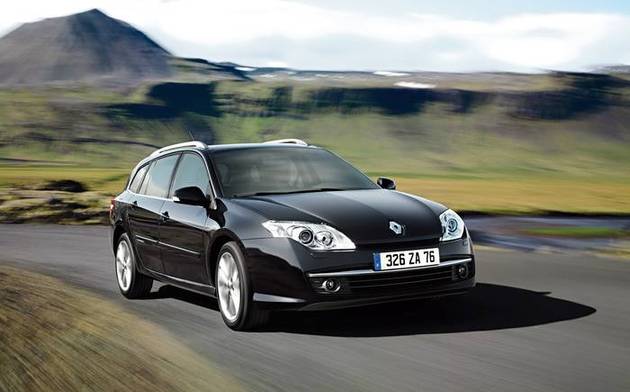 Renault Laguna Sport Tourer, March 16, 2008
"It's like riding a volcano – please don't change it"
Lamborghini Murciélago, July 5, 2009
"Hey, good-looking, you make my tummy go funny"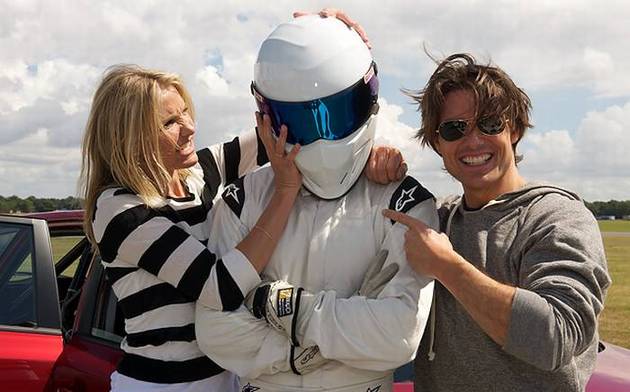 Saab 9-5 Aero, July 25, 2010
Botox and a bikini wax and I'm ready to roll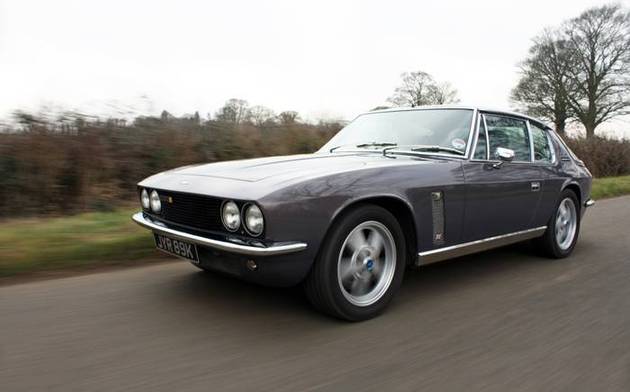 Jensen Interceptor S, April 17, 2011
The nip and tuck doesn't fool anyone, Grandma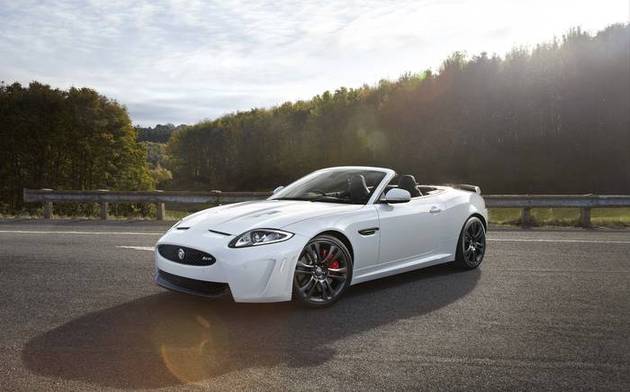 Jaguar XKR-S, August 12, 2012
The Clarkson effect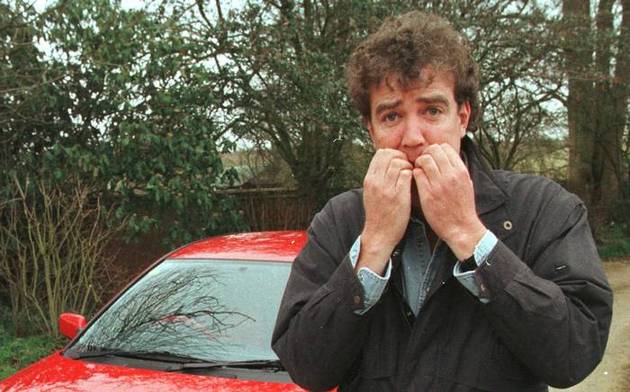 He's been blamed for the collapse of the British car industry and a surge in speeding drivers. How much influence does Jeremy really have?
The wit and wisdom of Jeremy Clarkson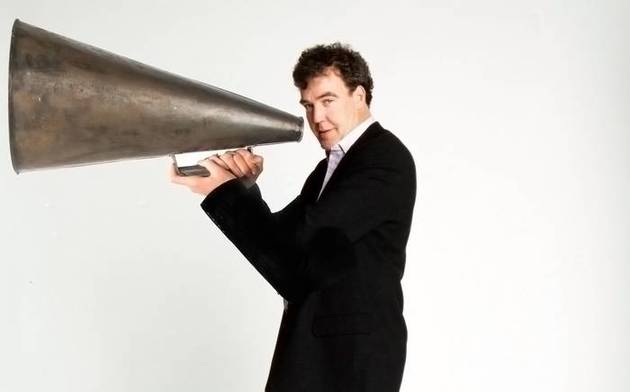 A selection of the best collated quotes from the famously outspoken Clarkson.
The best Clarkson letters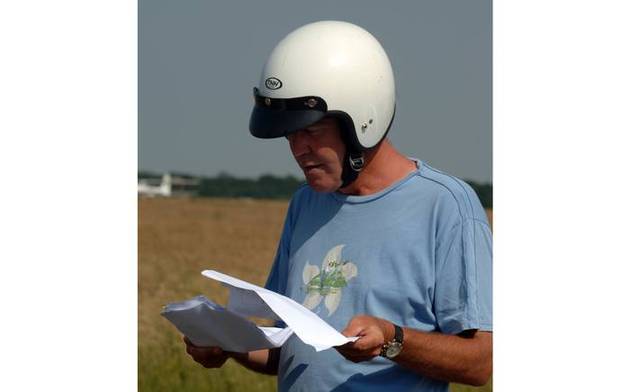 Whatever Clarkson writes, it attracts sackloads of letters. Many readers love him. Others vow to kill him. Here's a selection of the best correspondence we've received.
The Clarkson factfile
Born 
April 11, 1960, Doncaster.
Educated
Repton School, where he met Andy Wilman, Top Gear's producer, before being expelled. At Repton new boys were known as Stig.
Honorary degrees
2003 Doctor of Brunel University after backing Isambard Kingdom Brunel in the BBC Great Britons competition.
2005 Doctor of engineering, Oxford Brookes University.
Lives
Chipping Norton, Oxfordshire, with his wife, Francie, and three children.
Drives
Range Rover, preferably.
Early career
1978 Joined the Rotherham Advertiser as a junior reporter but left after becoming fed up with reporting on pony club meetings. Moved to London and worked as a salesman for the Paddington Bear toys made by his parents' company.

Journalism
1983 Set up the Motoring Press Agency with fellow journalist Jonathan Gill, selling test drives and features to local papers.
1985-93 Columnist for Performance Car magazine.
1993 to now Columnist for The Sunday Times.
1996 to now Columnist for The Sun.
Television
1988-99 Chosen as a new presenter of BBC Top Gear after a casting session, Clarkson rapidly became the star of the show but left after 11 years.
1995-2004 Presented BBC documentaries including Extreme Machines and Speed.
1998-2000 The star of his own chat show, Clarkson.
2002 to now Returned to Top Gear as the lead presenter in its new format.
Career high
Bringing Top Gear back from the dead in 2002, developing it into a show that is watched by 350m people in 170 countries.
Career low
Road-testing the Toyota Corolla.
---
(exit 20 years of Clarkson)
---