55 of the best Christmas gifts for car lovers 2023
It's beginning to look a lot like car gifts
---
Published 17 November 2023
Because car enthusiasts are such a wildly differing bunch of people who all tend to fall into their different automotive tribes, it can be difficult to pick a thoughtful Christmas gift for the car lover in your life.
Like hitting a patch of seasonal black ice, though, when it comes to buying a Christmas present for the discerning car fan, the important thing is not to panic. In fact, there's absolutely no reason to panic in this instance, because even if you're flat out of ideas for car-themed gifts, we've got you covered. Whether it's toys, clothes, gadgets, books, video games or stocking fillers, below you'll find our round-up of the best automotive-inspired gifts for Christmas 2023.
The prices are mostly the recommended retail prices but are subject to change and many will be discounted from the date of publication until Black Friday, so don't miss out. Happy shopping!
Want a few high end motoring gift ideas? Click here for a list created by our friends at Times Luxx.
---
Toys and games
1. Mercedes-AMG G 63 Licensed Ride-On 12V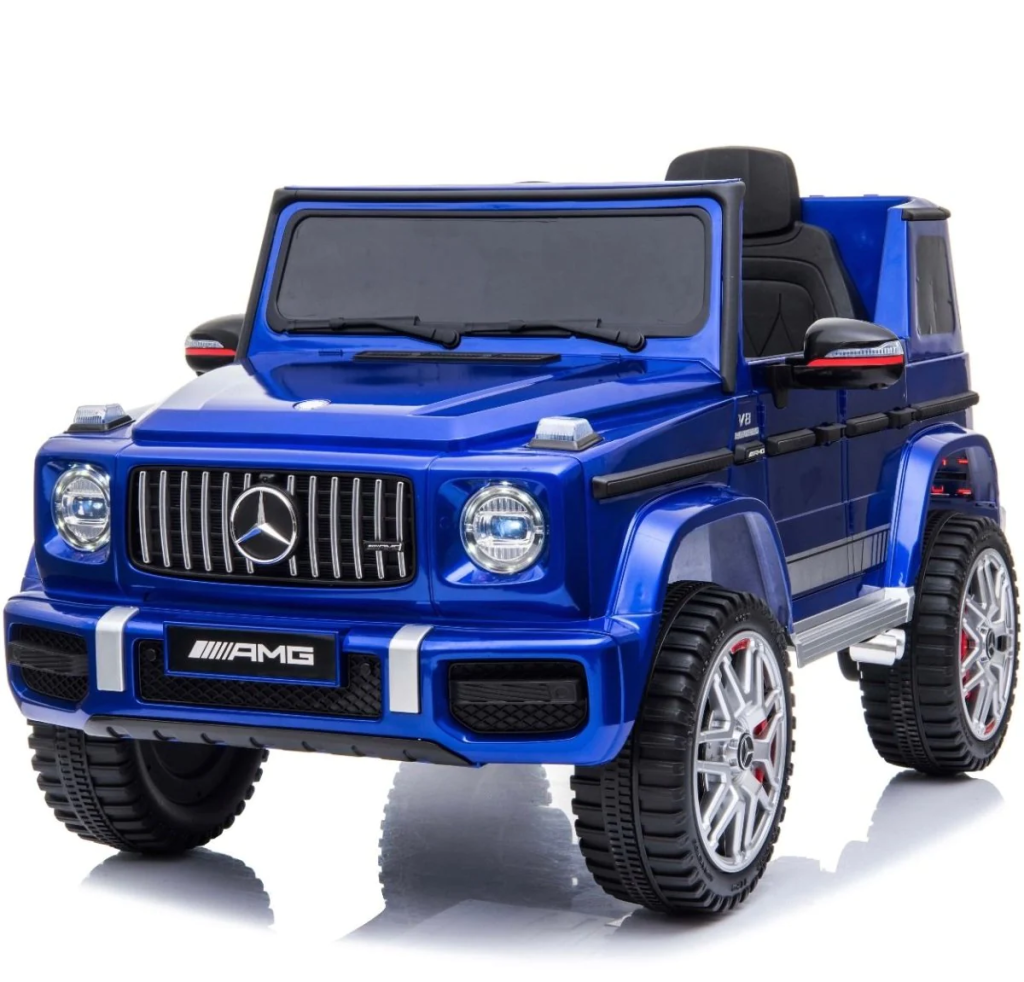 If your child wants to motor about your garden like an absolute baller, they could do a lot worse than this fully licensed Mercedes-AMG G 63 ride-on. With various features of the madcap G 63 carried over, such as a quilted appearance for the seat and side-exit exhausts (fake, obvs), this 12-volt, twin-motor electric car has the proper kerbside cachet for your child.
The G 63 ride-on also comes with a 2.4G parental remote control as a safety override if you need it, but with seatbelts, a soft-start function and a top speed of 3mph — plus the legendary strength of the Mercedes G-Class, obviously — your child should be nice and safe in this beauty.
And they can even listen to their favourite tunes as they drive along, thanks to full onboard multimedia connectivity.
Price £219.95
Buy it at OutdoorToys.com
2. Lego Icons Chevrolet Corvette 1961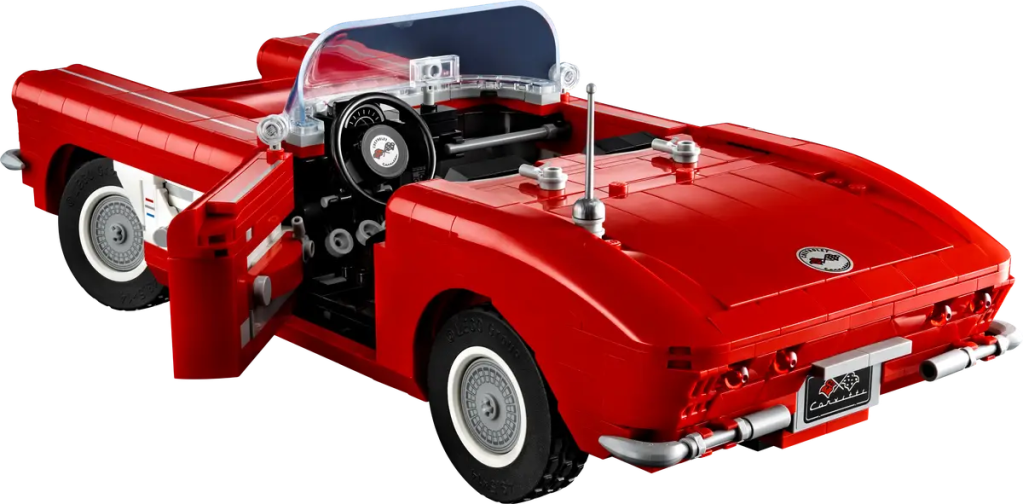 Lego's Creator Expert series — intricate sets aimed at older, more experienced builders — has been doing some wonderful classic car sets for years now, and the latest addition to the canon is this marvellous C1 first-generation Corvette. As a 1961 model, it has the later ducktail rear end with the Corvette's now-trademark quad rear lights, a look which evolved into one of the most beautiful cars ever built, the C2 Corvette Stingray.
Nevertheless, this Roman Red original is a blocky little beauty and, like many of the recent Creator kits, you've got the choice of building it as either an open-top or a fixed-head coupé. It's a 1,210-piece construction, so Lego says it is suitable for those 18-plus, but a keen parent could build it in tandem with a tweenager as a nice Christmassy thing to bring families together.
This would go perfectly with the Danish company's Ford Mustang and Chevrolet Corvette Z28 kits, if you know someone who's got the Lego illness and has already bagged the other two bits of classic Americana… but we couldn't possibly comment.
Price £129.99
Buy it at Lego.com
3. Hot Wheels Criss Cross Crash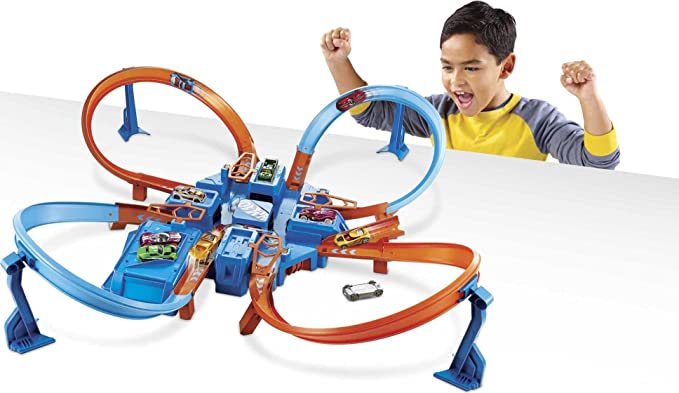 A blast from the past for many no doubt, Hot Wheels' Criss Cross Crash is still going strong, still delivering its hypnotic blend of speed and mayhem.
How it works is simple — users place two or more little cars (the more the merrier) onto the assembled track whereupon they're propelled around the banking by battery-operated rollers until they crash spectacularly to the delight of all present.
Be sure, if ordering, to order a couple of Hot Wheels die-cast cars along with it as there's only one included in the set, and it's not a whole lot of fun with just one. Definitely not recommended for use with dad's set of vintage Matchbox models.
Price £34.99
Buy it at Amazon.co.uk
4. Lego 1969 Chevrolet Camaro Z/28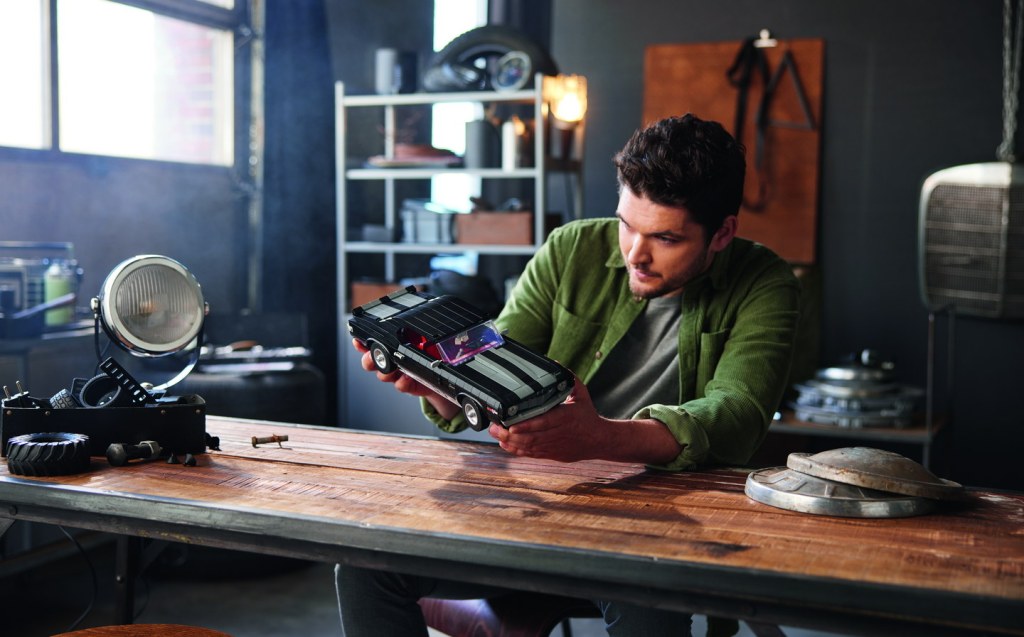 A hot classic car-inspired kit brought out for last Christmas, this is a brick version of the 1969 Chevrolet Camaro Z28. Builders of the Camaro have the choice of assembling it as a hardtop or convertible with the added option of exposed or hidden headlights.
It's not as complex as something like the Lego Technics Lamborghini Sian but, with 1,458 pieces, the finished model is a substantial beast, measuring just over 36cm in length and 14cm wide. It's also beautifully detailed and includes functional elements such as working steering, an engine with moving parts and doors that open and close. It's customisable, too, with alternative body panels to get the look you want.
Price £149.99
Buy it at Lego.com
5. Baghera Racing Car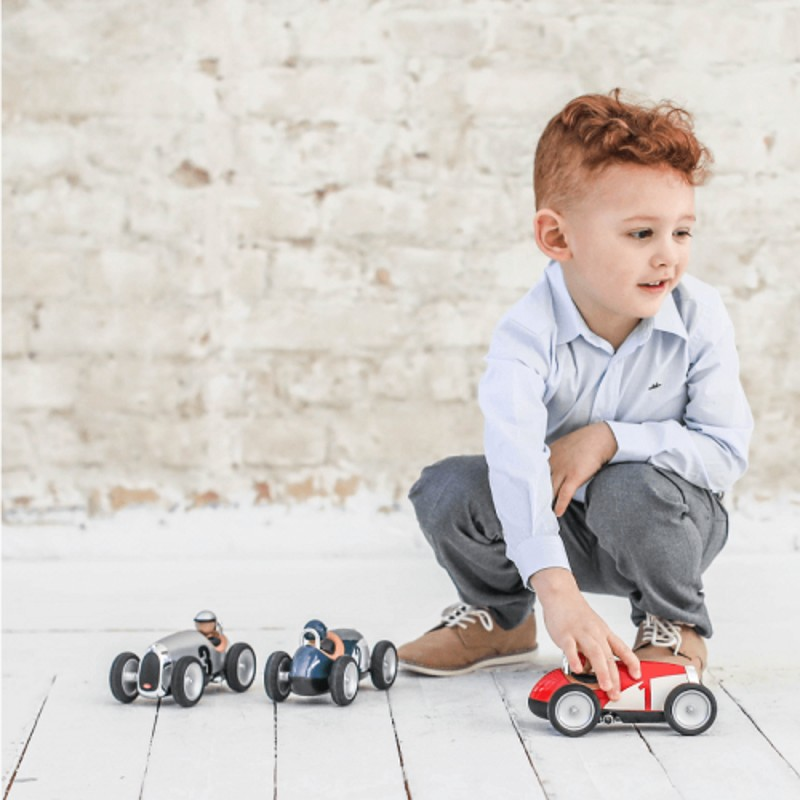 Sometimes, abstract style is better than 100 per cent modelling accuracy and this beautiful retro racer from Baghera is a great example of that. Its simple but attractive lines evoke streamlined motorsport cars of the 1950s and '60s, and the tough body is made of ABS plastic that is lacquered and hand-polished to a pristine finish. Add in big, chunky wheels with proper rubber tyres on them and it's a thing of genuine ergonomic beauty.
Available in four colours — red, blue, green and crisp silver — and measuring a sizeable 18cm long, the cars also have different numbers on them, so you can either collect the set over time or just buy all of them to put them on display somewhere; yes, they'd be just as good for eye-catching interior décor as they would be racing around the living room floor in the hands of a young child.
Price £33.95
Buy it at The Lovely Little Toy Shop (N.b. this is a shop founded by the wife of one of our writers)
6. Bentley Bears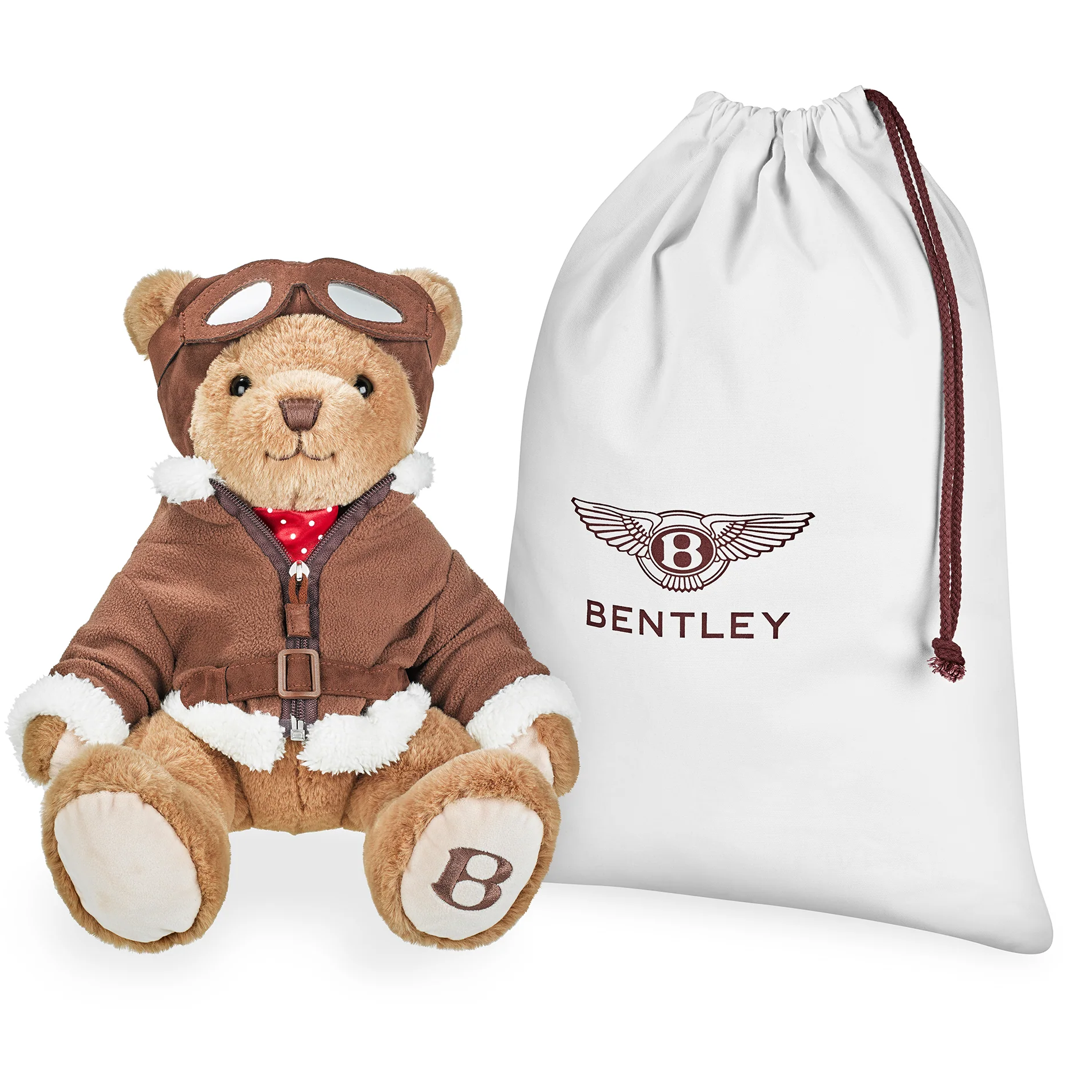 They really should have called one of these "Woolf Bearnato", in homage to one of the famous Bentley Boys of the 1920s. Still, if you're looking for a car-related gift with a difference, these top-end teddy bears from British luxury marque Bentley ought to suffice.
There are four to choose from, with three costing £65 each. These are the Engineer teddy bear, the Heritage Racing teddy bear and the Cosy Knit teddy bear. The former two relate to Bentley's motorsport exploits, with the Engineer resplendent in white and green overalls with a matching cap, while the Heritage Racing bear is an epitome of 1930s gentleman racers — leather bomber jacket, racing goggles and a suedette helmet. Plus a polka-dot scarf of the kind that was worn by Sir Henry "Tim" Birkin, father of the famous supercharged Bentley Blower. James Bond used to drive one of those in the Ian Fleming books, you know.
The Cosy Knit teddy is said to be the "baby" of the Bentley bear family, hence it is wearing a coordinated knitted jumper and bobble hat for maximum cuteness.
That just leaves the Special Edition Signature Bear, which has flexible joints and a double-ribbon necktie in grey and green. This one is pricier than the others at £80, but all four bears have a Bentley 'B' embroidered on one paw and measure 40cm tall. Each one is presented in a 100 per cent cotton Bentley-branded dust bag to keep them clean when they're not being carted lovingly around the house by their proud new owner.
Price £65-80
Buy it at BentleyMotors.com
7. Ferrari Testa Rossa J ride-on car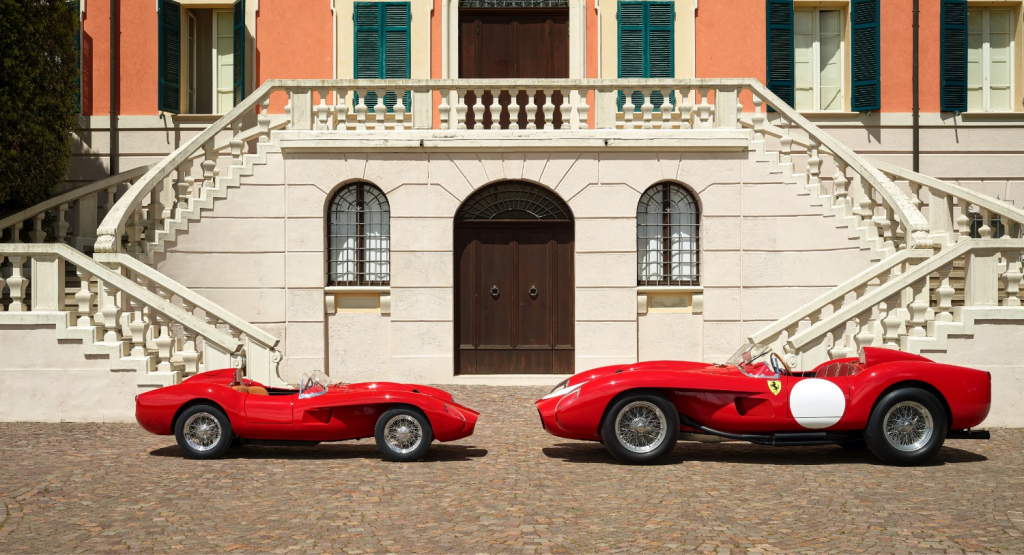 The Bicester-based Little Car Company specialises in producing scaled-down versions of famous classics such as the Bugatti Type 35 and Aston Martin DB5, all built to unbelievably high standards.
One of the firm's latest creations is a 75%-scale version of the 1957 Ferrari 250 Testa Rossa, one of the best-known racing cars of the fifties and sixties. The car has been officially sanctioned by Maranello, its design being based on original drawings obtained from Ferrari's archive, and there's the option of customising each example in a period-correct livery with the assistance of Ferrari Classiche.
Rather than a pint-sized rendering of the fabled Colombo V12, the Testa Rossa J (the J stands for "Junior"), is powered by a 16bhp electric motor giving the Little Car Company's Ferrari a top speed of 50mph with several selectable driving modes controlling the power delivery to ensure that it's safe whatever the driving abilities of the person behind the wheel. Because of its performance, it's recommended for ages 14 and above — and even accommodates an adult measuring 6ft 5in, we can confirm.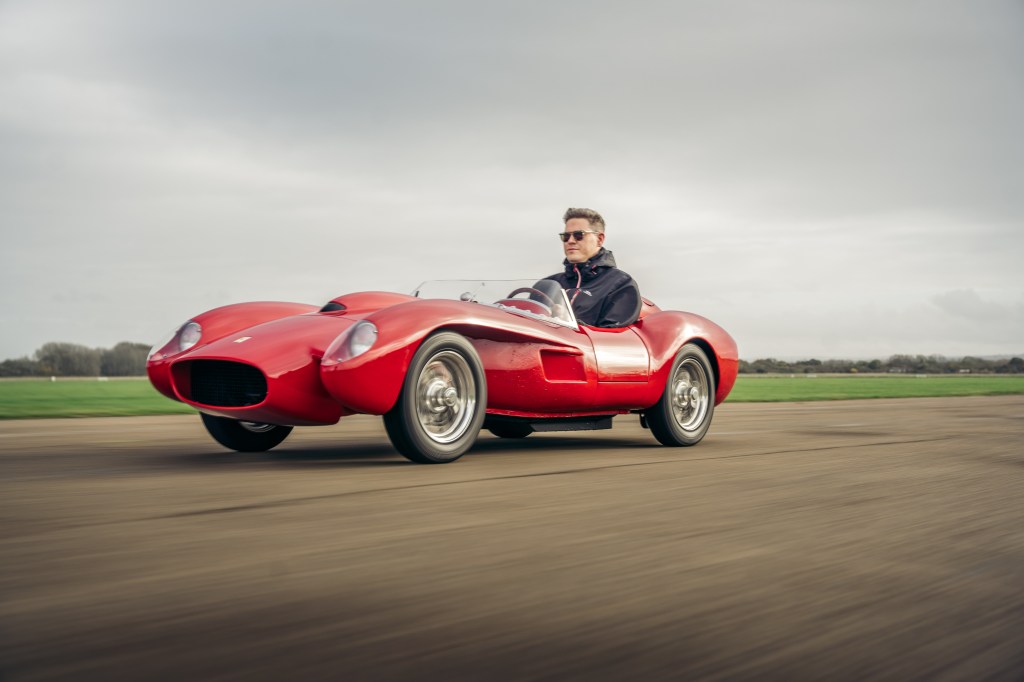 Given that the Testa Rossa gets genuine Ferrari chassis plates, it could also be argued that it's actually Ferrari's first fully-electric vehicle, and one with a range of around 62 miles at that, though it's not one built in Maranello — these are very British interpretations.
While the level of workmanship is staggering, so is the price: each of the 299 Testa Rossa Js start from around £82,000, which is a positively eye-watering price for a vehicle that isn't road-legal. Regardless, with so few examples slated for production, your chances of getting your hands on one are vanishingly slim.
Price c.£82,000+
Buy it at The Little Car Company
8. Porsche 911 Dakar with Christmas tree 1:43
The Porsche Dakar is a 911 with a difference — a rough-rider standing tall on its suspension and wistfully reminiscing about the German manufacturer's success in the 1980s on the most gruelling motorsport event of them all, the Paris-Dakar rally (now just the Dakar).
And so while there are plenty of splendid models of Porsche's highly desirable road-car range available in the Porsche catalogue, it's this little 1:43 scale version of the Dakar with a Christmas tree strapped to its roof that caught our eye. Because the incongruous sight of a Norwegian spruce lashed to the top of one of the most famous sports cars in the world is one worth celebrating in miniature.
Price £70
Buy it at Porsche.com
9. Hot Wheels City Speedway Hauler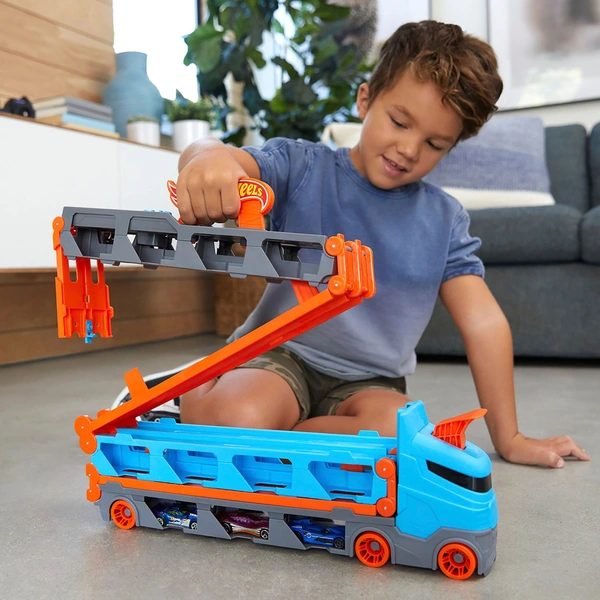 A gift that performs the dual purpose of keeping your house tidy, and it'll entertain the kids for hours? Sounds too good to be true, right? Not with this brilliant Hot Wheels City Speedway Hauler.
In its most compact form, it looks like a car transporter and will house up to 22 Hot Wheels models — great for keeping them from going under mum and dad's feet, for instance. Yet the whole thing folds out into a six-foot-long, two-lane drag strip, with the cab featuring a launch mechanism for simple yet highly effective head-to-head racing.
A small blue gate at the end of the track also flips after the "winning" car has gone through, causing the losing vehicle to crash off the track — trust us, your kids are going to love that feature. And, like any Hot Wheels track-based merch, it'll connect to other playsets for maximum versatility.
Price £29.99
Buy it at Argos.co.uk
10. Lego Technic Ferrari Daytona SP3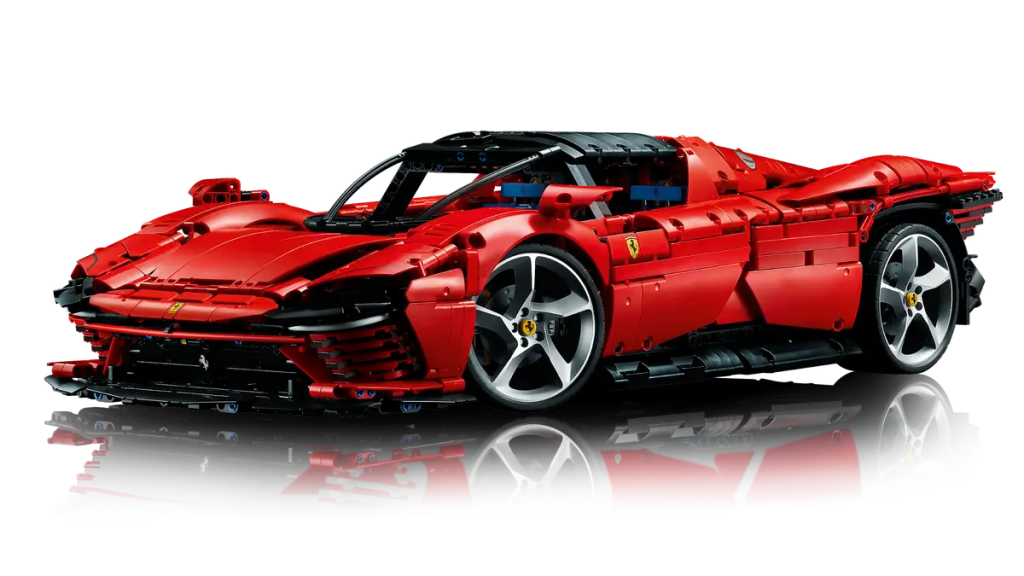 A step up in complexity from the magnificent Creator Expert kits, Lego's Technic series has produced some monster car-related sets in recent years — think the Bugatti Chiron and Lamborghini Sian FKP 37, both of which had about 3,600 bricks in them apiece. Well, eclipsing both is this stunner, the Ferrari Daytona SP3.
A mammoth 3,778-brick project, it will keep its builder engrossed for hours as they put together one of the most beautiful and rarest of modern-day Ferraris.
And if they're a proper car nerd then once they've built it they can bang on about how Ferrari's Special Projects department builds these bespoke one-offs for the super-rich for real, and how Eric Clapton, old Slowhand himself, once splurged £3 million turning a 458 Italia into a replica of the 512BB in the process.
Price £389.99
Buy it at Lego.com
11. Carrera Race To Victory 1:32 Digital Slot-Racing Set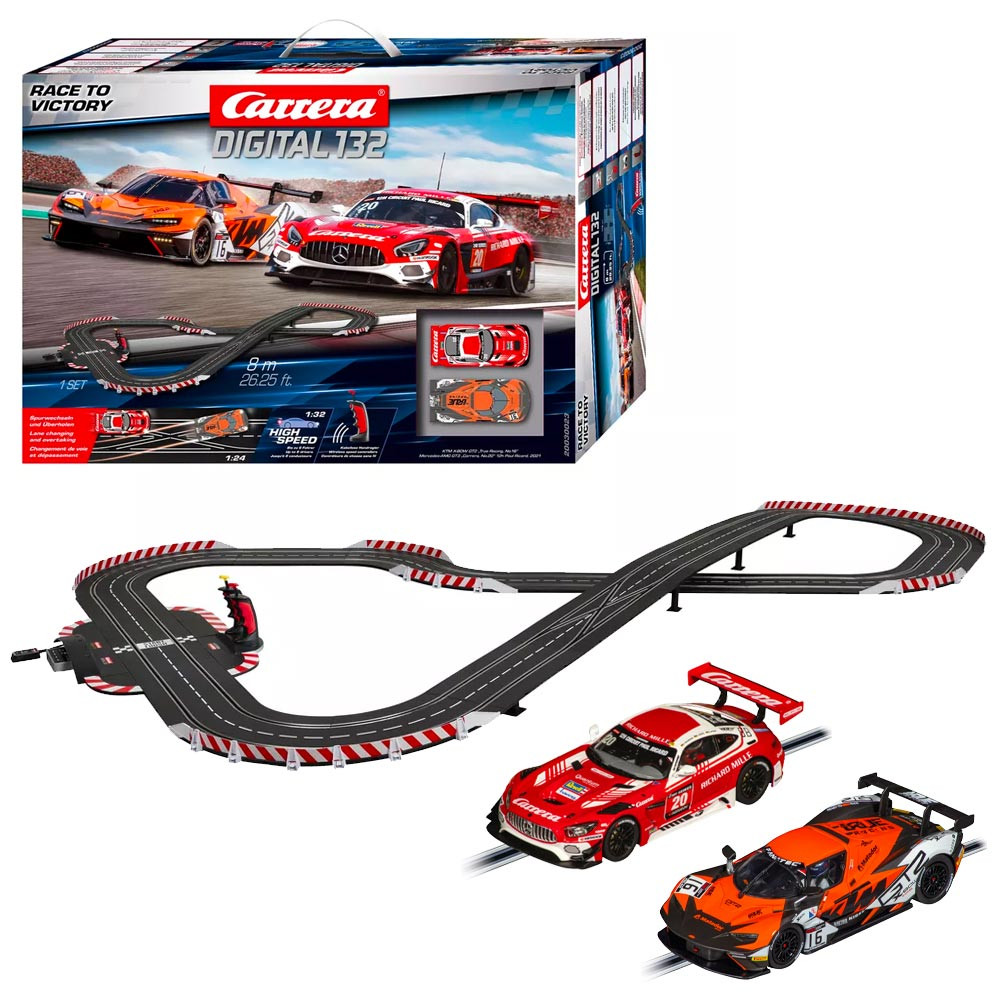 One of the unspoken joys of having children is that you can live vicariously through them. And so if, as a youngster, you always yearned after Scalextric — or you had one of the primitive sets from the company with a basic figure-of-eight track — then this slot-racing set-up from Carrera is going to satisfy your desires, while masquerading as the perfect 2023 star gift for the kids.
OK, sacrilege maybe that we've favoured the German company Carrera over ostensibly British Scalextric, but its range of cars is incredible and the way its track fits together is just that bit more solid than Scalextric.
There are cheaper slot-racing sets available from Carrera which are analogue, but this fabulous two-car digital 1:32 pack includes a mega Mercedes-AMG GT3 and a KTM X-Bow GT2, both with working head-, tail- and brake lights.
The beauty of digital is that you can build these sets up with more and more cars and track bundles, until you one day have a mammoth layout on which you can run eight cars simultaneously for the most involving of slot-car-racing action. Not that we've planned this ourselves or anything, you understand.
Price £339.95
Buy it at Ebay.co.uk
12. Ravensburger Lamborghini Huracan 3D Jigsaw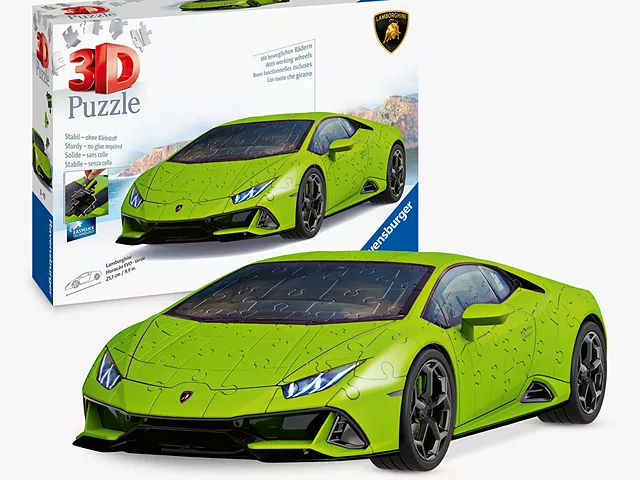 Combining an accurately finished model of the Huracan with the joy of making it via a 108-piece jigsaw puzzle, these Ravensburger kits are brilliant add-ons if you're just looking for the last few "top-up" presents on your gift list this year.
Give this Lamborghini to someone clued up on cars and watch them get all wistful as they lament the impending passing of the Italian company's yowling V10 engine.
Price £28.99
Buy it at John Lewis
---
Video games and consoles
1. Xbox Series X and Xbox Series S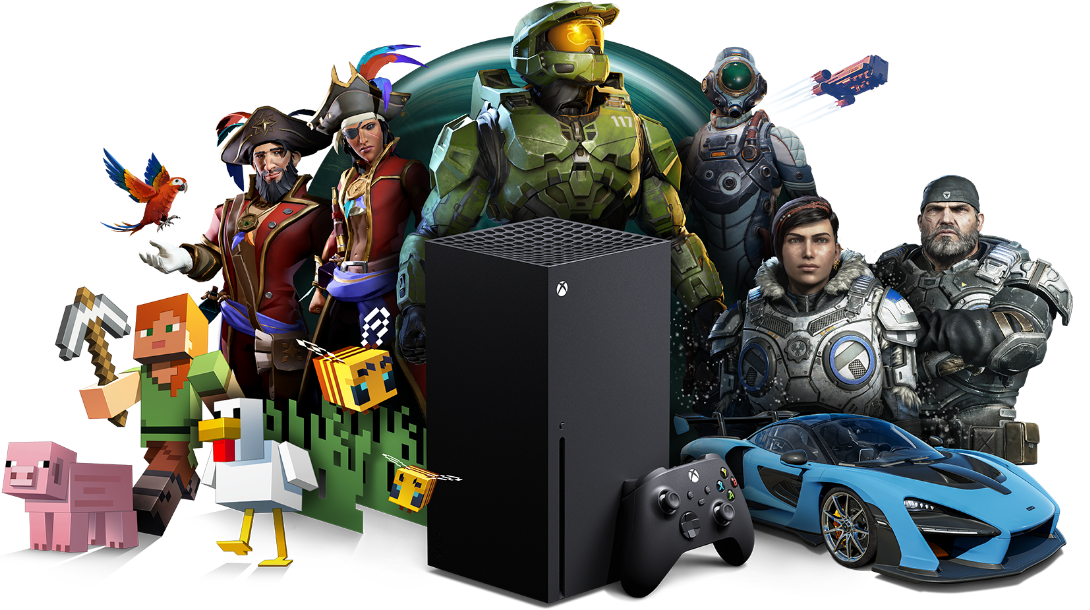 One of the two titans of console gaming in the 2020s, the latest Xbox models possess top-line graphics and ridiculously quick processing power. For the ultimate experience, you need the Series X, which comes with a large 1Tb hard drive and a slot for games discs – this is retro-compatible with titles from older Xbox consoles, so your library of games amassed over the years doesn't need to be declared obsolete.
If you need something a little cheaper, the entry Series S has a smaller hard drive (512Gb) and slightly detuned hardware, plus it doesn't come with a disc drive, but it's still capable of running some of the best games available for the Microsoft platform. There's also now a 1Tb Xbox Series S if you need more storage space for games.
Xbox Series X price: £429-£459.99
Buy it at Argos, Currys or Game
Xbox Series S price: £249
Buy it at Argos, Currys or Game
2. PlayStation 5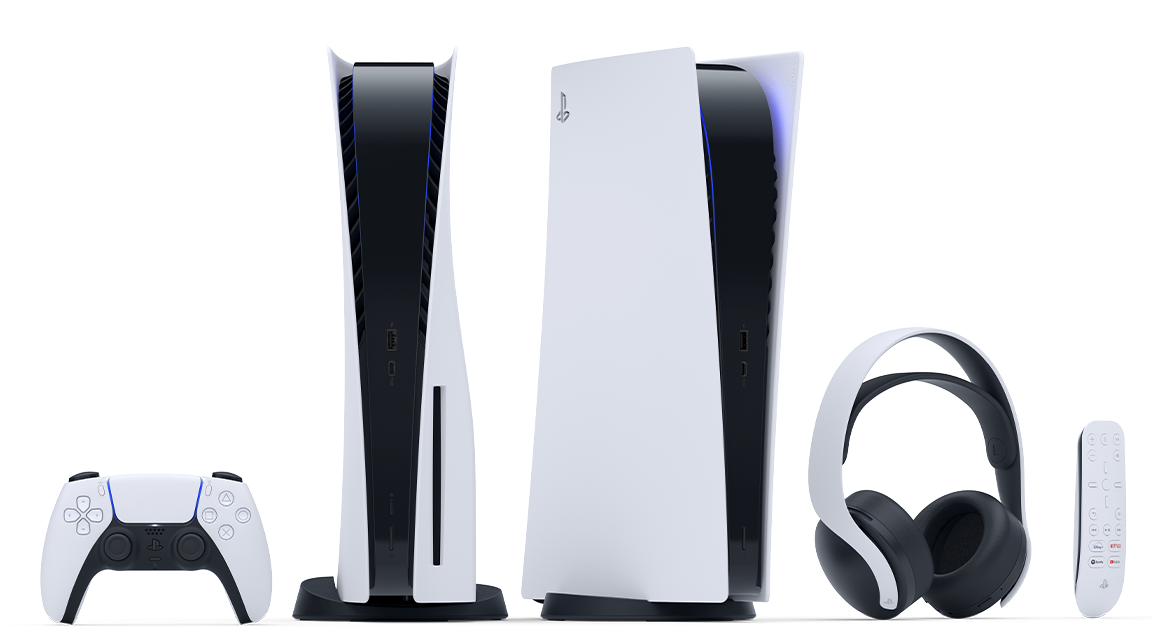 Sony released its latest generation games console, the PS5, in 2020. For car enthusiasts, the big title for PS5 is Gran Turismo 7, the legendary Sony-exclusive racing game launched in early 2022, with rallying sims such as the Dirt series also good fun.
Like the Xbox Series X, the PS5 packs a punch with an ultra-high-speed hard drive, 4K graphics, 8K HDR, 120 fps and ray tracing. It also looks pretty cool compared to the Xbox's cube-like design, though be warned it's a fair bit larger than the PS4, so takes up more room on the shelf.
The PS5 is available in two forms — the standard model or a cheaper Digital version, which has the same performance but comes without the disc drive. It's backwards compatible so if you want to run your old PS4 discs on the PS5, best opt for the pricier model.
PS5 price: From £479.99
Buy it at Argos, Currys or Game
PS5 Digital Edition price: From £389.99
Buy it at Argos, Currys or Game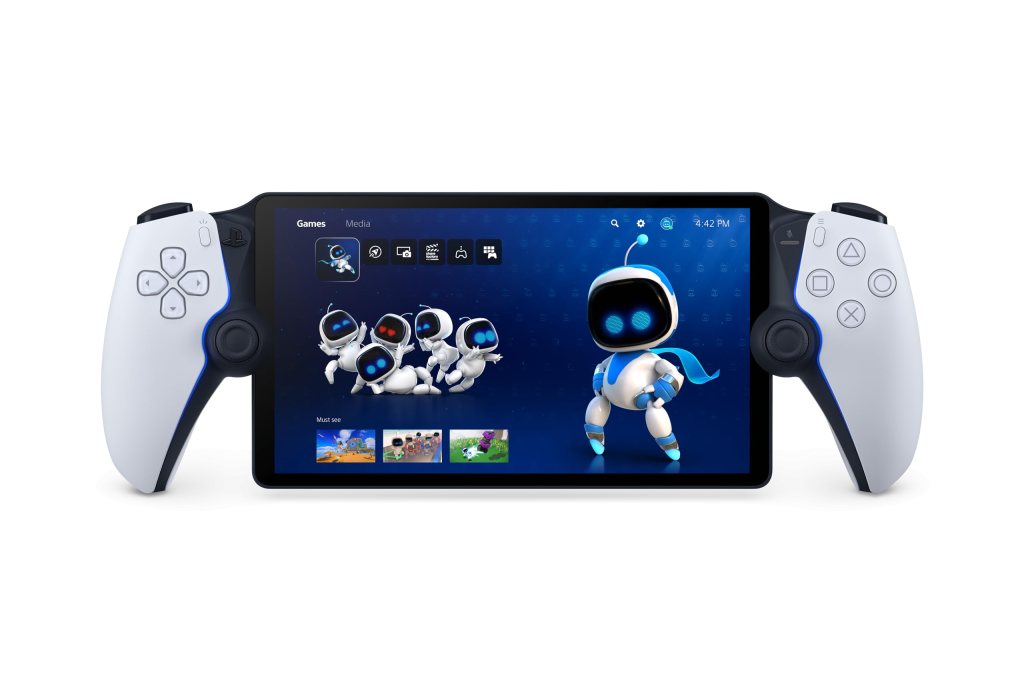 Note: A new portable version of the PS5 is available this Christmas, enabling PS5 owners to play their games over WiFi without using the TV. The Playstation Portal Remote Player costs £199.99 and can be ordered from the Playstation Store here.
3. Nintendo Switch OLED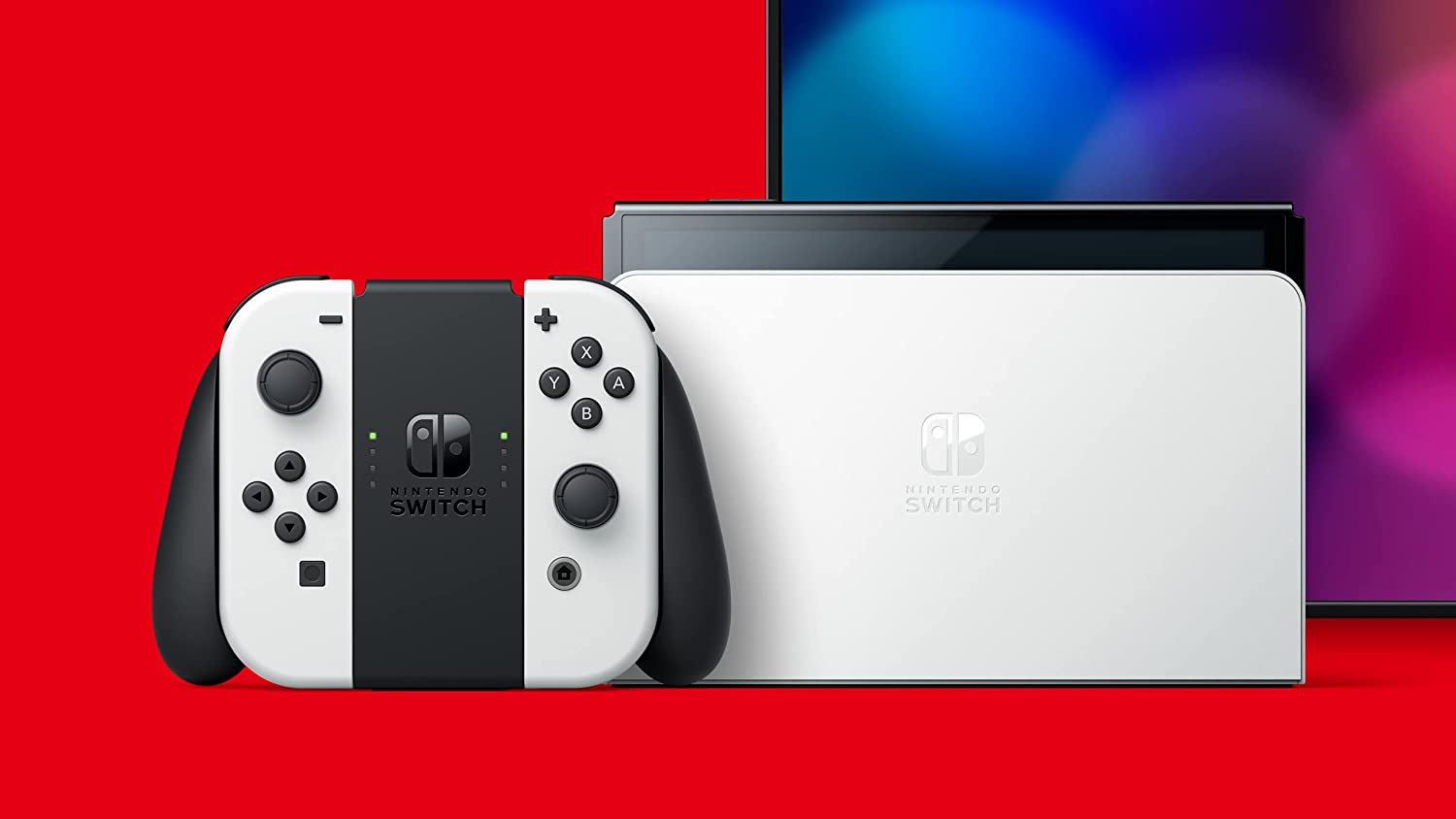 The Nintendo Switch is starting to offer more options for racing game fans, including remasters of Burnout Paradise and Need For Speed: Hot Pursuit, and the WRC Generations rally sim. Plus is has a few cracking titles for younger gamers, such as Lego 2K Drive and the Switch exclusive Mario Kart 8 Deluxe, which is brilliant fun.
The latest and most powerful version of the Switch is the OLED (organic light-emitting diode) version, with a larger (7in), more vibrant screen and double the internal storage (64Gb) compared with the regular Nintendo Switch.
The real beauty of the Switch is that you can play it away from home, using the screen on the controller, making it ideal for car journeys and visits to friends' houses, as well as home entertainment.
Price From £299.99
Buy it at Nintendo (Mario Kart bundle), Argos or Game
4. Art of Rally game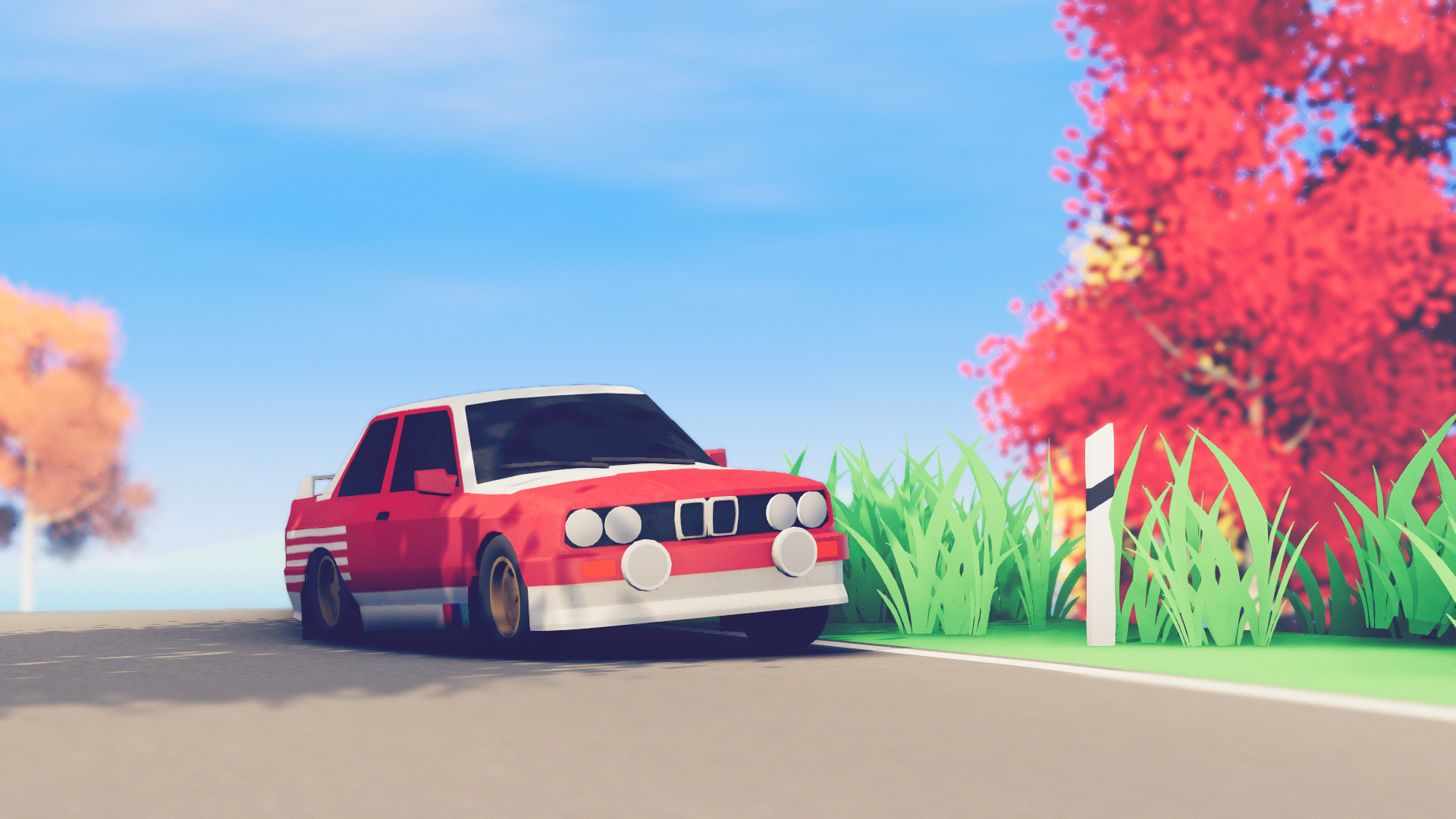 There are more realistic rallying games certainly, but Art of Rally is far more charming than all of them. The game, made by Funselektor Labs, has a hazy, dream-like quality and eighties-influenced soundtrack and allows players to race rally cars from the 1960s to 1980s around sixty stages loosely — very loosely — inspired by real-world rallies.
Yes, the cars have been renamed for legal reasons but they're still very clearly modelled on Minis, Porsche 911s, Audi Quattros, Ford RS200s, BMW M3s and Mazda RX-7s.
It's a wonderfully arty, strangely meditative take on the arcade racing game and is available across Xbox, PlayStation and Nintendo Switch platforms.
Price £19.99 (PS4 & PS5) / £10.99 (Xbox) / £19.99 (PC)
Buy it at Playstation store (PS4 & PS5) / Microsoft Store (Xbox) / Steam (PC)
5. Forza Motorsport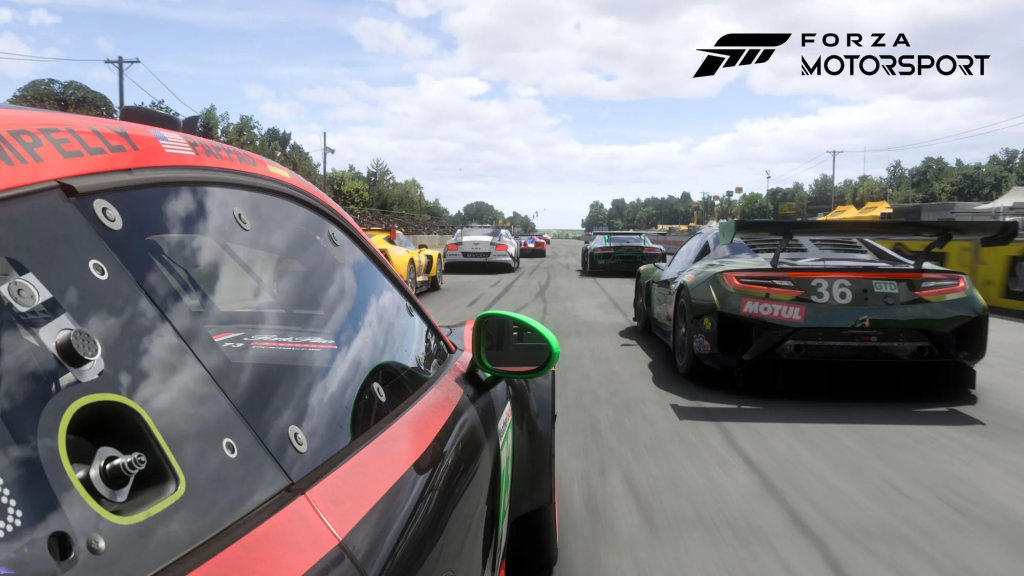 Forza Horizon, with its free-roaming environments, has perhaps eroded some of the gloss that the Forza Motorsport sister series has built up over the years, but the latest entry to the latter has aimed to redress the balance.
Actually the eighth game in the Motorsport series, the 2023 title drops the titular numbers because it is considered a reboot. As the Xbox's flagship racing franchise, the newest Forza makes the most of the Series X's mighty processing power, with the visuals seriously upgraded from the FM7 predecessor.
There's also an enhanced online racing experience and a career mode, allowing for better car upgrades if you drive with the ultimate of precision. It'll keep serious gamers hooked for hours in a cycle of incremental self-improvement on the beautifully rendered tracks, that's for sure.
Price £59.99-£69.99
Buy it at Argos, Microsoft, Game
6. EA Sports WRC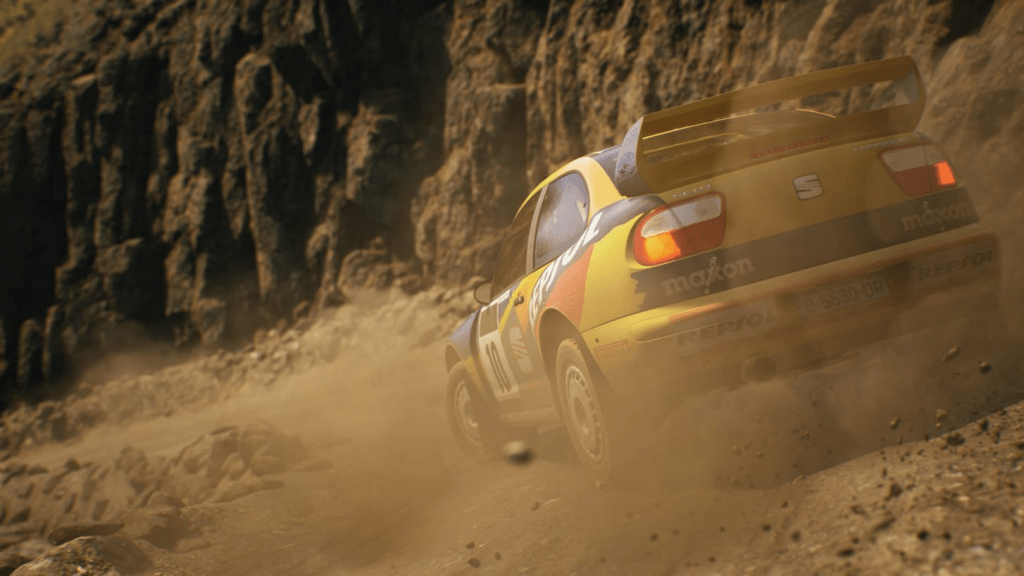 If you prefer your motorsport action more rugged and muddy than whizzing round and round super-clean racing circuits, then the newly launched WRC game from EA Sports should suffice. It's only available for the current-gen consoles, namely the Xbox Series X and PS5, because it's such a comprehensively massive game.
This is the first time that the world-renowned Codemasters team — part of EA Sports — has had the official licence for the World Rally Championship. There's more than 370 miles of official stages from the real thing rendered in the game, plus an enthralling career mode.
But what will keep dedicated car lovers coming back is that WRC has no fewer than 78 legendary rally machines, from the distant past right up to the present-day Hybrid competitors. So whether you want to drive a Hillman Avenger, a Ford RS200 or Colin McRae's legendary Subaru through the woods at breakneck speed, WRC can provide. There's even a Vauxhall Nova in there. Really.
Price £44.99
Buy it at Argos: PS5, Xbox Series X Game: PS5, Xbox Series X
7. Gran Turismo 7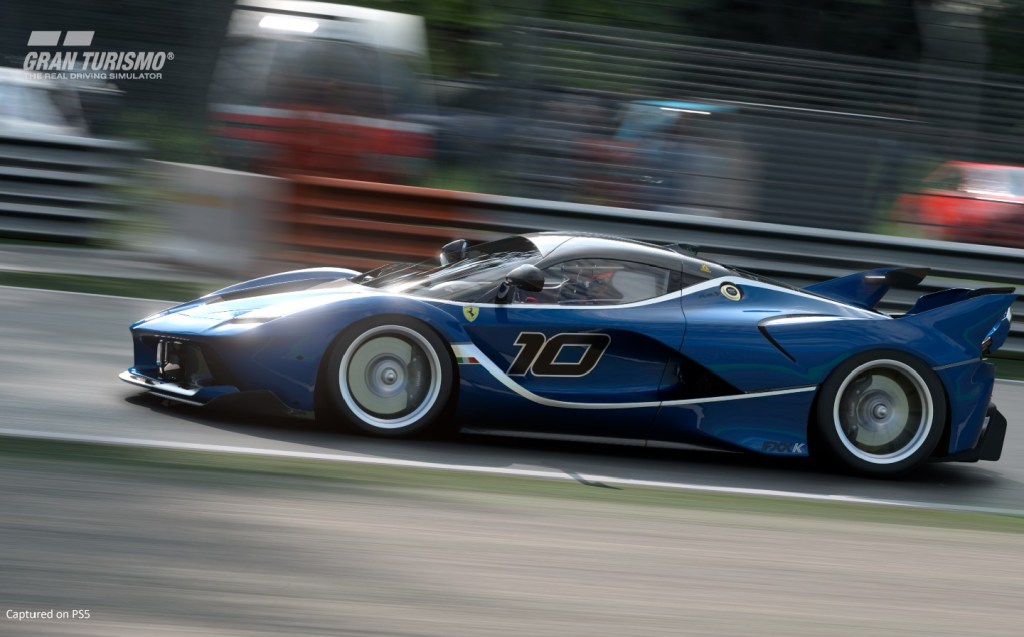 The legendary Gran Turismo franchise was revitalised last March with this latest effort. Driving.co.uk's editor Will Dron described GT7 as a triumphant return to form following 2017's lacklustre GT Sport.
GT7 does what we had hoped GT Sport would do, but failed: blend the latest cutting-edge physics and graphics with a good old-fashioned dose of fun. With a lot more cars and loads of new features, GT7 is miles more entertaining than several of its predecessors in the franchise.
Importantly, it offers a lot to the Gran Turismo newbie without being too intimidating, while still retaining enough of its old character to appeal to the experienced racer. The mix of cars is rich, allowing players to drive everything from near-priceless classic supercars such as the Ferrari F40 to the utterly mundane: 2014 Honda Jazz anybody? And there are new cars being added all the time.
As ever, GT7 is a PlayStation-exclusive release and is available on PS4 and PS5.
Price £49.99 (PS4) / £59.99 (PS5)
Buy from Argos: PS4, PS5
8. Forza Horizon 5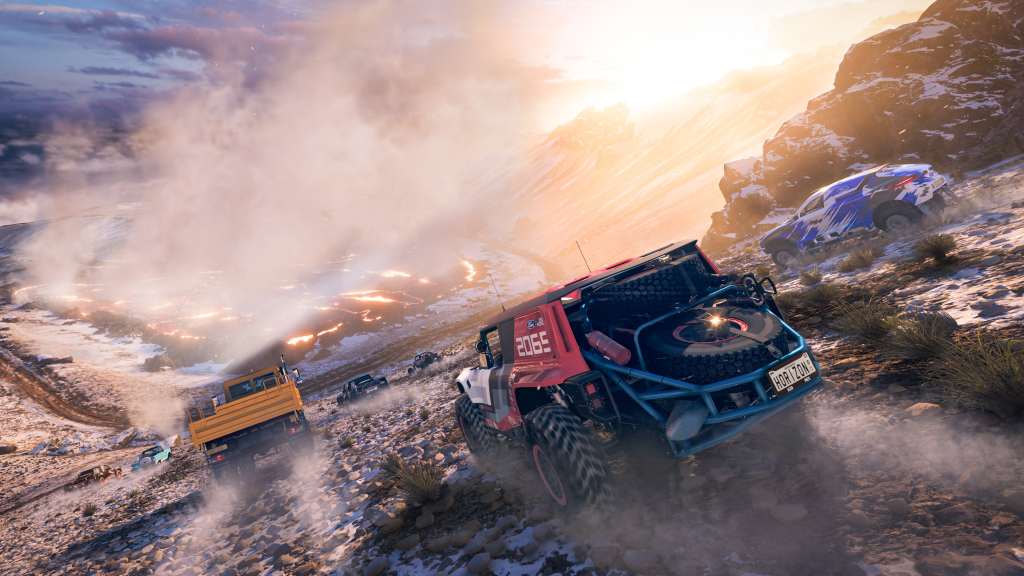 It was always going to be hard to top the excellent and incredibly fun Forza Horizon 4, and while the UK setting of Horizon 4 was very appealing, Horizon 5 is a better game overall.
Visually, it's jaw-droppingly pretty and set in a fictionalised version of Mexico. It is the largest environment yet seen in a Forza game and one rich in diverse landscapes and racing venues. It's a game that continues with the hyperactive festival-like atmosphere laid down in Horizon 4 yet manages its content better in a way that doesn't feel as overwhelming, despite the fact that the array of cars and activities is at least as strong.
Don't go expecting anything like the old Forza Motorsport games — they were more akin to an Xbox rival of the Gran Turismo franchise. Horizon 5 is a great deal more amusing and a spectacular visual feast.
Available on PC and Xbox Series S and X.
Price From £39.97
Buy from Microsoft, Game or Currys
---
Books, films and art
1. Variable Valve Timings by Chris Harris
One third of the latest line-up of BBC's phenomenally successful Top Gear TV show — currently on an indefinite hiatus following an accident involving cricketer Andrew 'Freddie' Flintoff — Chris Harris has been a motoring journalist and dyed-in-the-wool car geek for decades.
In this book, he goes through his formative years avidly reading What Car? magazine, then his early career as a print journalist for Autocar before transitioning to the YouTube and TV superstar he is today.
It's a thought-provoking insight into how someone who has a deep love for cars can turn it into a highly profitable — and enjoyable — career.
Price £15.99
Buy it at Waterstones.com
2. Rear View Prints Posters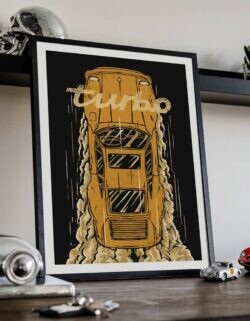 This company offers a delightful selection of various car-themed posters that are sure to wow the petrolhead in your life. There are various sizes and finishes available, with wide-ranging subject matters to boot. So, for example, you can pick the evolution of the Porsche 911 GT3 through the years, or some of the most iconic film cars over the decades, or your favourite GP circuits, or even old car adverts and portraits of motorsport greats.
There's also the ability to send in a picture of a personal vehicle and have Rear View Prints turn it into a poster — perfect if the car-lover in your family wants something more bespoke to their particular dream set of wheels.
Price £19.99 to £199.99
Buy it at RearViewPrints.com
3. Boring Car Trivia books by Richard Porter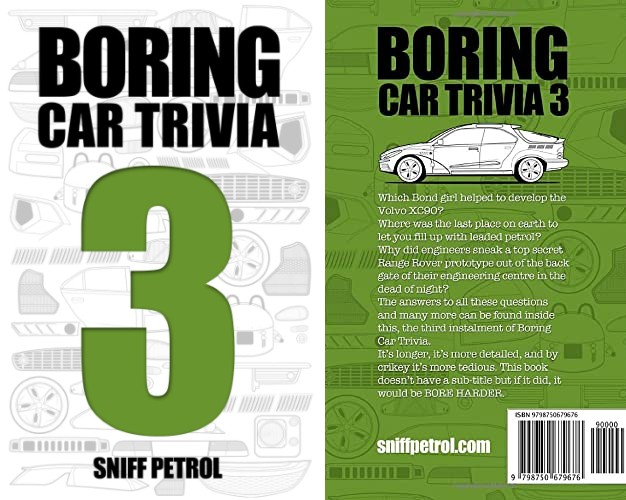 If you're a fan — or someone in your life is — of painfully dull automotive minutiae, Richard Porter's brilliant Boring Car Trivia Books are well worth a look.
So popular was Porter's Medium-Sized Book of Boring Car Trivia, that he followed it up with two more volumes, respectively titled Boring Car Trivia Volume 2 and Boring Car Trivia 3. The hilarious script editor of The Grand Tour (a.k.a. Sniff Petrol), revels in the most tedious automotive facts that are sure to delight and thrill hardcore car enthusiasts and, as the titles suggest, thoroughly bore everyone else.
Rather than just being a list of facts, all three books are written with good humour and an eye for the absurd. Given that there are three of them (all reasonably priced) they make for either a riveting trio or, as single volumes, nice small gifts. Look out for the fourth in the series, which is coming soon.
4. Enzo Ferrari: The Man and the Machine by Brock Yates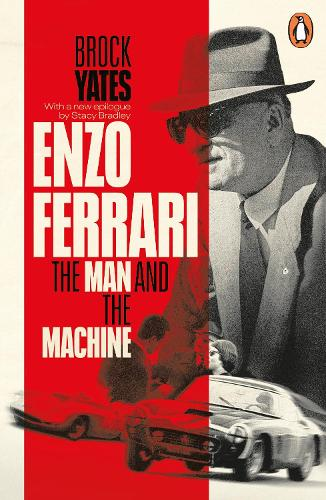 With the biopic of "old man" Enzo Ferrari — starring Adam Driver, who played Kylo Ren in the Star Wars sequels — coming out just after Christmas, you can get your car-fanatical relations ahead of the curve with this in-depth look into the life of the famous Italian.
The book by American journalist Brock Yates delves into the behind-the-scenes persona of Ferrari, a man who was known for a combative management style and various controversies in his life, so this book should be a fascinating, rollercoaster read about the formation of this world-renowned automotive marque.
Price £12.99
Buy it at Waterstones.com
5. Gran Turismo movie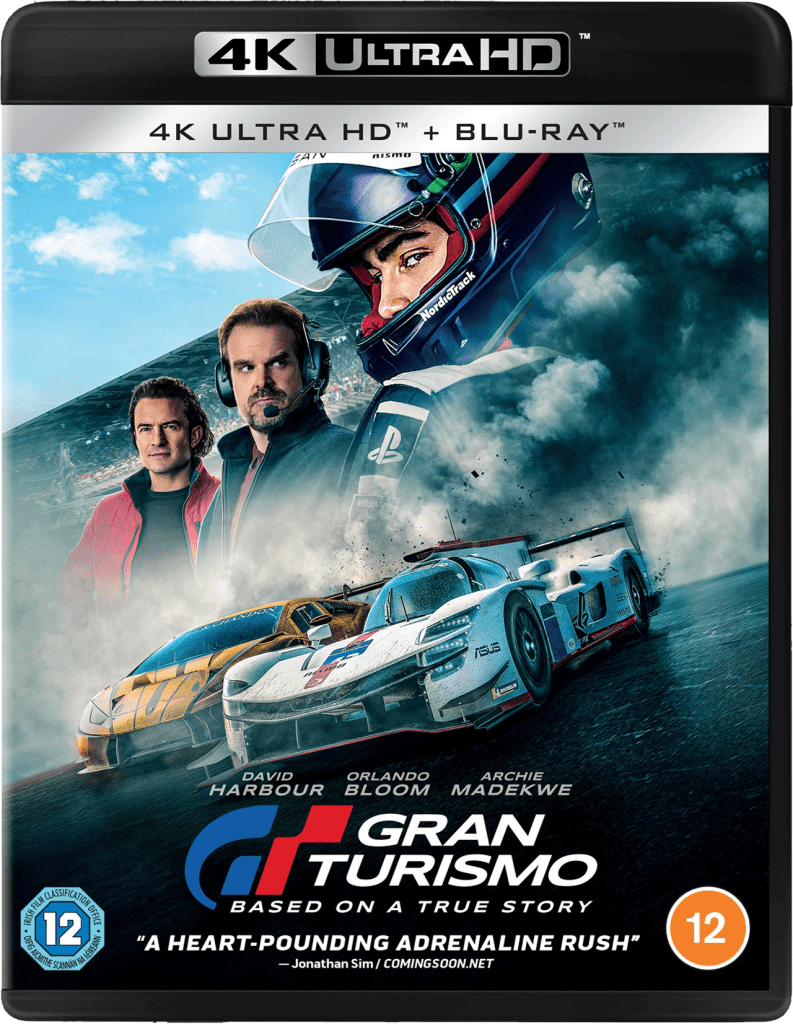 No, we've not gone mad and listed the game twice — this is the film, based on the true story of Jann Mardenborough, a young gamer who was a dab hand at the Gran Turismo PlayStation series. He then won the third iteration of the GT Academy in 2011, an annual competition to transform gamers into proper racing drivers — and he's been a professional motorsport combatant since.
OK, so the film based on his life isn't going to be a cerebral experience like watching a mind-bending Christopher Nolan flick, but it promises to be a few hours of solid crash-bang-wallop racing entertainment. In his review for Driving.co.uk, Will Dron said: "it's very obviously a marketing movie at times … but there is real heart within the true story", and he noted the stellar cast.
And yes, we know people stream films nowadays, but you can hardly wrap up a subscription to Netflix and pop it under the Christmas tree like you can a nice 4K Blu-ray disc, right?
Price £24.99 (Blu-ray 4K)
Buy it at HMV.com
6. Bond Cars: The Definitive History – Jason Barlow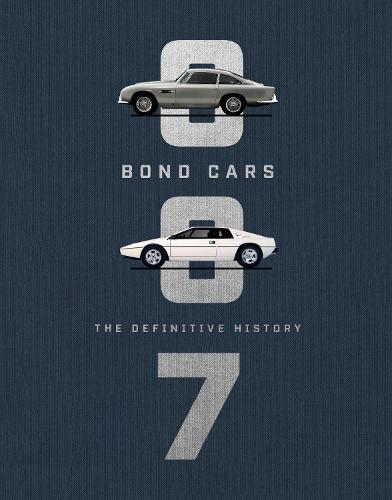 If you want to guarantee a nice, heated debate in the post-Christmas-dinner lull on December 25, then get people talking about which is the best Bond car in history. Jason Barlow, a motoring journalist and former Top Gear presenter, does the groundwork for you with this thorough look back at every significant car that has appeared on screen in the venerable spy film franchise.
So to arm someone with the right knowledge to win that Christmas Bond car argument, this is the book to provide all the information needed.
But just so you know, it's definitely the Lotus Esprit S1 from The Spy Who Loved Me.
Price £30 (hardback)
Buy it at Waterstones.com
7. Limited100 automotive artworks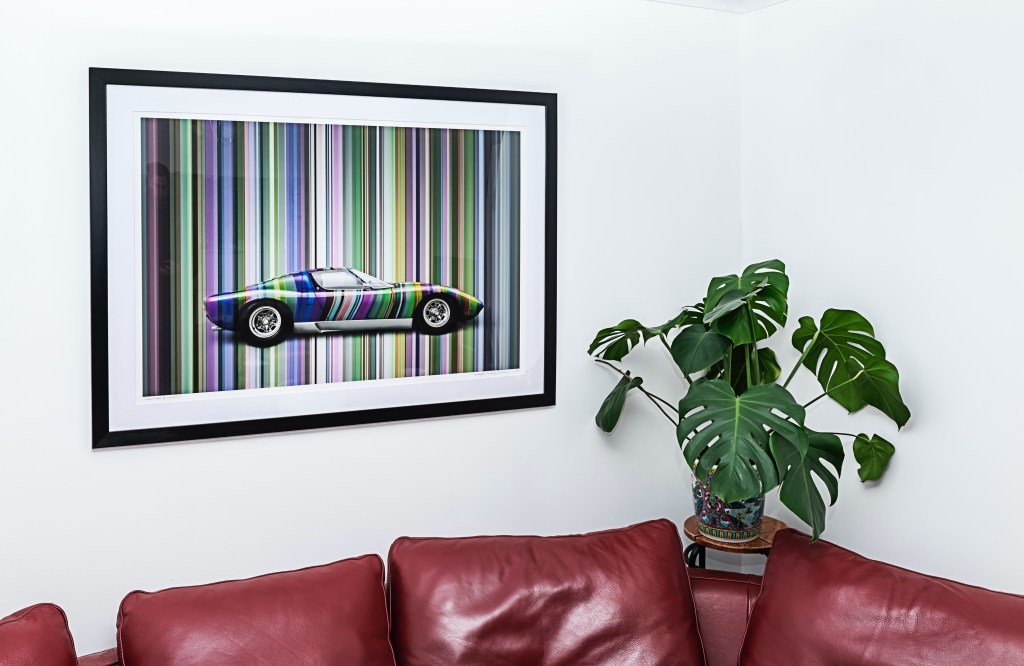 Nottingham-based Limited100 sells art prints from a curated group of photographers, with printing and framing completed by the in-house specialists over as much as six hours per order. Each print is part of a limited run of no more than 100 , ensuring a certain amount of exclusivity, too.
Price From £119 to £589; supersize acrylic glass from £5,899; photoshoot and print package £1,089
Buy it at Limited100.co.uk
8. 75 Years of Motorsport at Goodwood book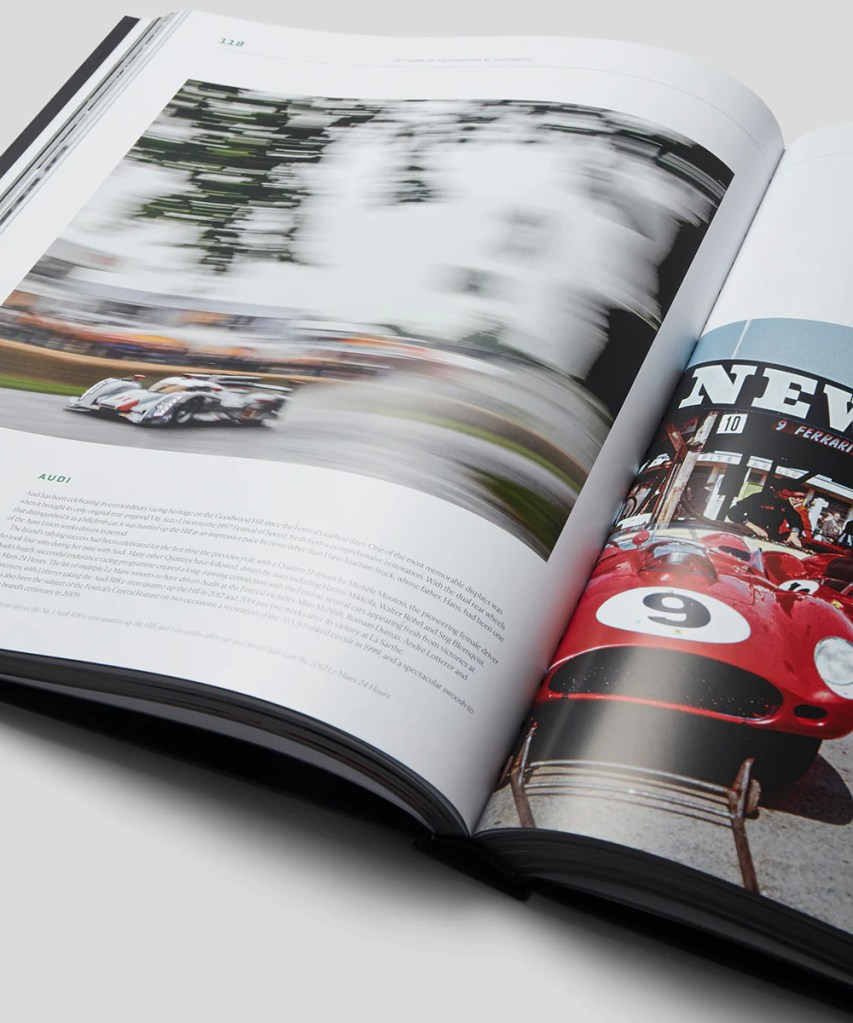 This beautiful hardback coffee-table book does what it says on the cover — it begins with the first event in 1948 at the Goodwood Motor Circuit, while also documenting the original Festival of Speed in 1993 and the inaugural Revival of 1998, bringing the reader right up to the present day, celebrating 75 years of motor sport activity at Goodwood.
A selection of carefully curated photos and stories are told across 336 glossy pages, covering all kinds of motor sport disciplines, as well as championing the tales of both the machines and the drivers which have made headlines at the Sussex circuit over the years. Priced at a pound for every year covered in the book; neat.
Price £75
Buy it at Goodwood.com
---
Experiences
1. Half-day drifting experience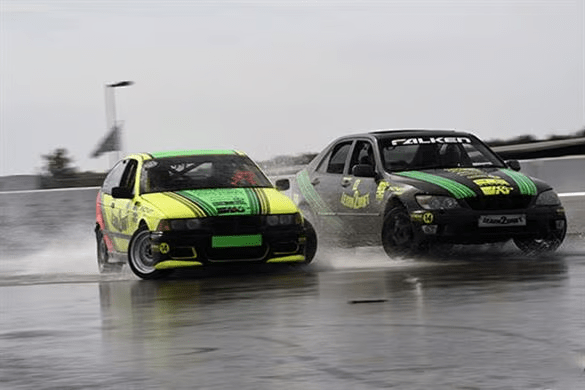 If you know someone who watches car shows on the television and loves the bits where the car is sliding wildly, with smoke billowing off its rear tyres, then this is for them. The half day experience is available at five locations across the country, and significantly reduced in price at the time of writing
It places the recipient at the wheel of specially prepared, rear-wheel-drive cars with an instructor alongside, teaching the deft car control required to execute a drift. To top it off there are six passenger laps with a professional, to see what top-level, tyre-shredding drifting is really all about.
Price £89
Buy it at TrackDays.co.uk
2. Drive a heritage diesel train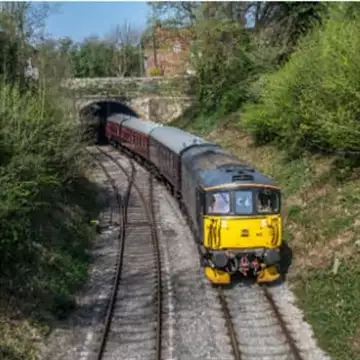 "Wait," you're thinking. "That isn't a car." Well, this experience is for transportation experts such as yourself. Joking aside, people who love cars tend to love all machinery, and within even the most mature of folk is a big kid who would no doubt love to take control of a train for a short blast.
The recipient of this gift is put at controls of two heritage diesel locomotives on a railway line in Derbyshire, which is conveniently central in the UK. And if there are some hills on this route, and we guess there are in Derbyshire, then you might even get to experience a bit of "clagging" — a train enthusiast term for the deep thrashing noise a diesel locomotive's engine makes when it's working particularly hard.
The gift also includes a guided tour of engine sheds and the railway's museum, plus lunch for two.
Price £299
Buy it at IntoTheBlue.co.uk
3. Ultimate Adventure Driving Experience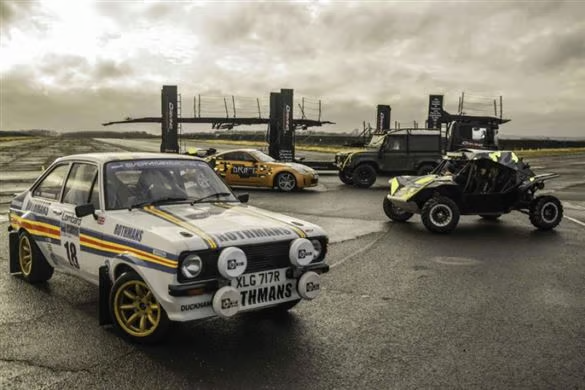 If the person you're buying for is more into off-road driving than they are circuit work, this half-day experience is a belter. This gift will put someone behind the wheel of a variety of interesting machinery, including a rally car, a 4×4 on a challenging course, a Rage buggy for six laps of a gravel stage, the choice of a fire engine, HGV or double-decker bus… oh, and a 30-minute Segway ride on a woodland track.
There's even the opportunity for some drifting, doing donuts and figure-of-eights on a drift stage, plus passenger rides with professional drivers to round it all off.
Price £199
Buy it at TrackDays.co.uk
4. Palmersport driving experiences

Get ready for a bit of Tina Turner: the Bedford Autodrome-based Palmersport experience is simply the best. We include it in our gift guide every year because the variety of circuits and full-on motor sport machines is unrivalled and, unlike with some other packages where you're asked to build up speed slowly, the instructors genuinely encourage you to go as fast as you possibly can from the off — there's no holding back here.
What's more, the finer details are all very carefully observed, from the on-site branding to the catering and prize-giving ceremony.
Half-day experiences start from around £545 while full-day courses are into four figures, so they're not the most affordable of presents — but as the top-end driving event that will be remembered forever, it's got "star gift" written all over it.
Price From £545 plus VAT
Buy it at Palmersport.com
5. Five supercar thrill plus passenger ride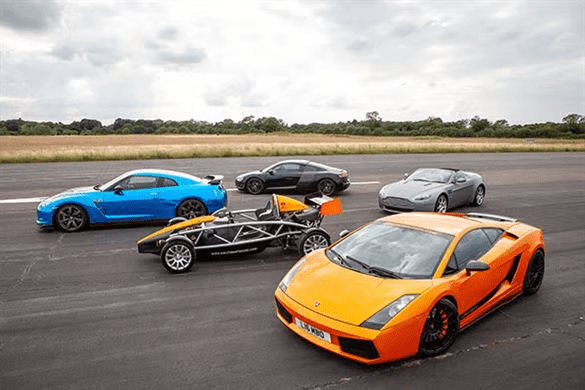 Of course, not everyone will want to be in a fully prepared drift or rally car — some just want to drive the exotic road cars that they dream about purchasing when their numbers come up on the lottery. This package gives a car fan a chance to do just that.
Those who go along can mix-and-match their preferred five vehicles from a list of 15 — including models from Aston Martin, Ferrari, Lamborghini and Porsche, among more — and while it will limit the amount of time you get in each vehicle (probably 10 minutes, max), it does add up to a substantial and rewarding half-day experience.
Better still, there are 20 venues to choose from across England and Wales and this current price includes a high-speed passenger ride along with the five drives.
Price £269
Buy it at TrackDays.co.uk
---
Tech and tools
1. Nextbase iQ smart dash cam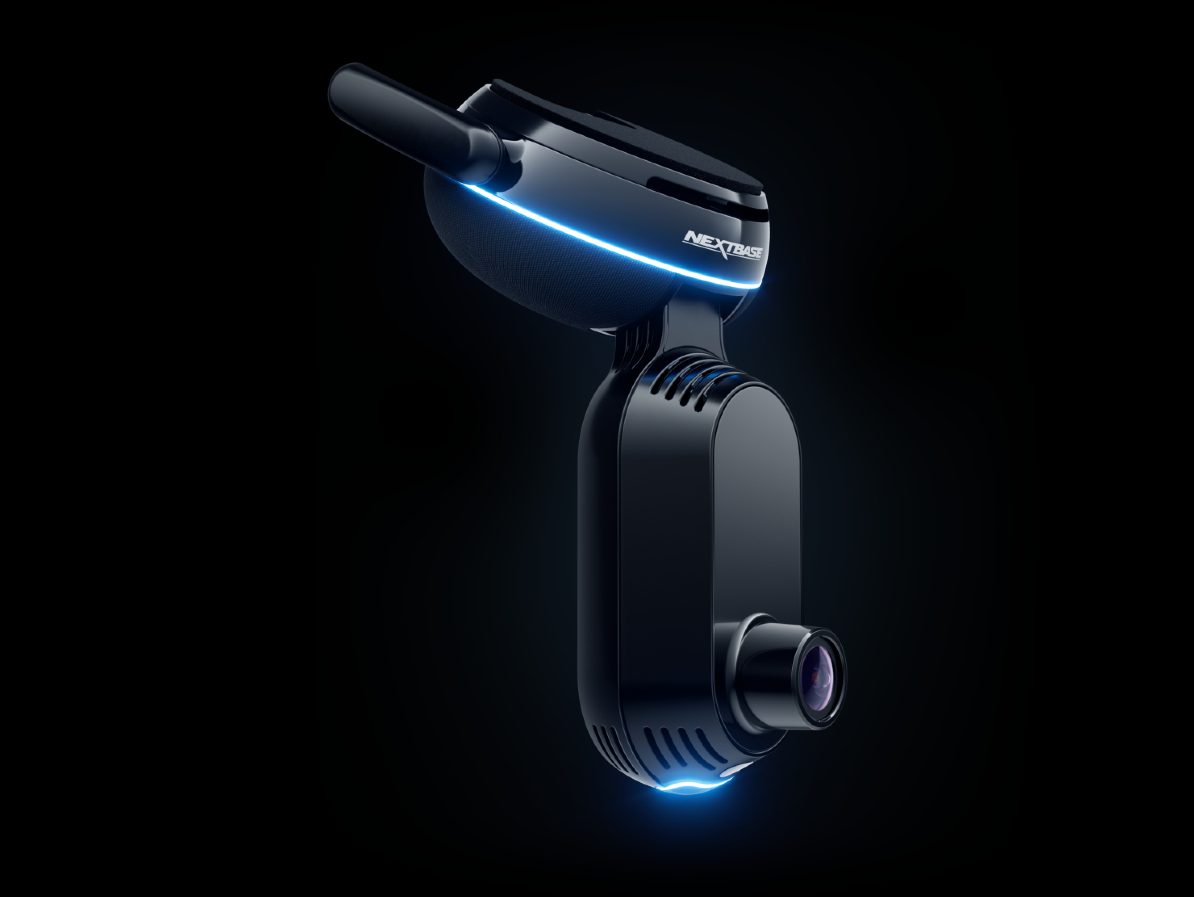 If you've been jealous of Tesla drivers with their 360-degree cameras and "Sentry mode", then this could be your solution. It does all the usual dash cam stuff, yes, and the top spec model records the road ahead in crystal clear 4K resolution. But it also has a camera pointing into the cabin, offering a 180-degree view that captures the view through the side windows. Combine that with radar sensors and you get a very smart security device that will capture thieves before they break into your car, and record clips to the cloud.
It also has a Witness Mode, which is voice activated and records 30 mins of video in case unwanted people approach your car while stopped at traffic lights… or in case you want a record when pulled over by the police.
Other smart features include sensors that can detect the speed of other vehicles, and even create an animation of an accident to send to insurers. See our full review of the new Nextbase iQ here.
Price £349-449, depending on version. For smart features, a monthly subscription of £6.99 or £9.99 is required.
Buy it at Halfords.com
2. All-new Echo Auto (2nd generation)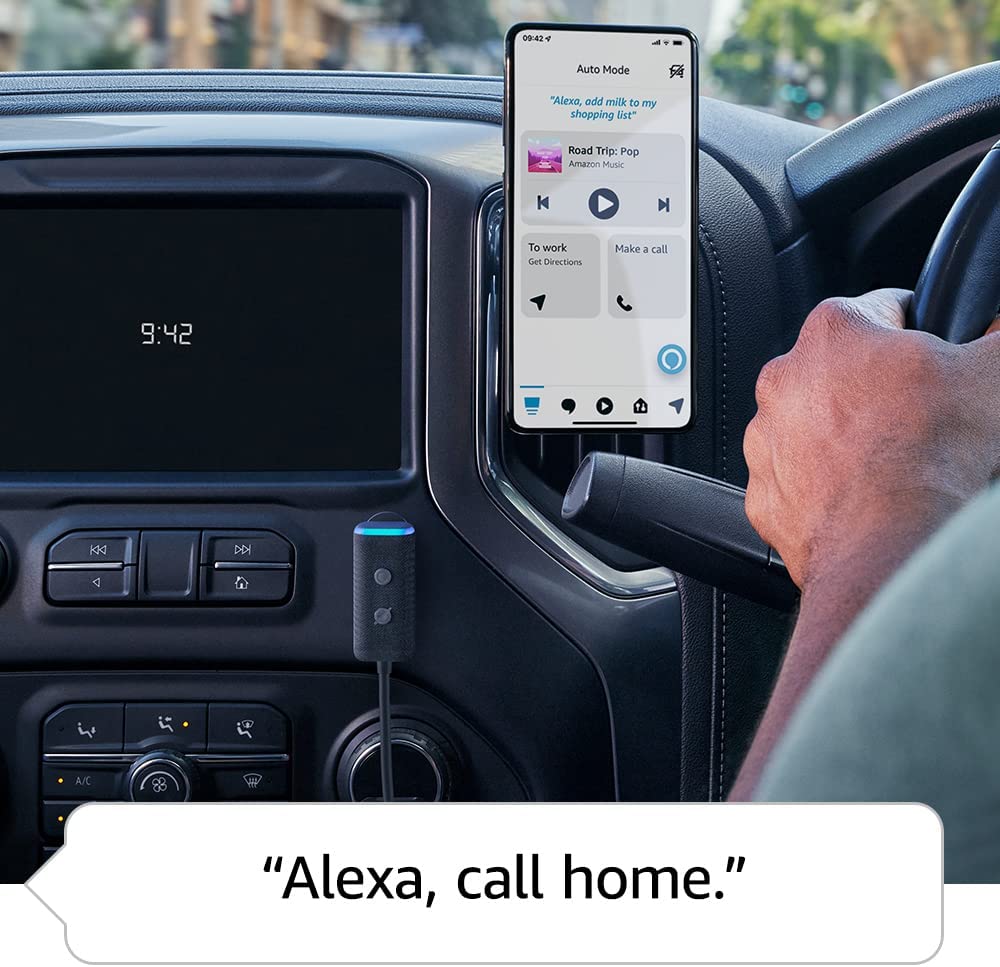 While the quality of virtual assistants in cars is rapidly improving, the systems in used cars can often be more hindrance than help, meaning you may have to divert your attention away from the road and onto fiddly physical controls. Bringing in the help of an established assistant like Amazon's Alexa can make driving a more serene and more safe experience, and brings many of your phone apps into the fold to transform your journeys
The updated Echo Auto allows hands free operation of music apps such as Amazon Music, Apple Music and Spotify, as well as podcast and audiobook apps. It also has the ability to set navigation destinations and control smart home devices from the car with your voice.
Do note, though, that it's not compatible with all cars: check whether it'll work with your here.
Price £59.99
Buy it at Amazon.co.uk
3. Garmin Mini 2 dash cam
If you want a good dash cam but on a budget, then try the Garmin Mini 2. Despite its diminutive size — it's described as being as big as a car key, allowing for discreet mounting near your interior mirror — it can still film in 1080p HD video and is fitted with a 140-degree wide-angle lens. It will also automatically upload saved incident footage to the Garmin cloud "Video Vault", so that you know you've got those all-important clips saved in perpetuity for future reference.
Price £99.99
Buy it at Argos.co.uk
4. Porsche Speaker 2.0 / '60 Years Of 911' Version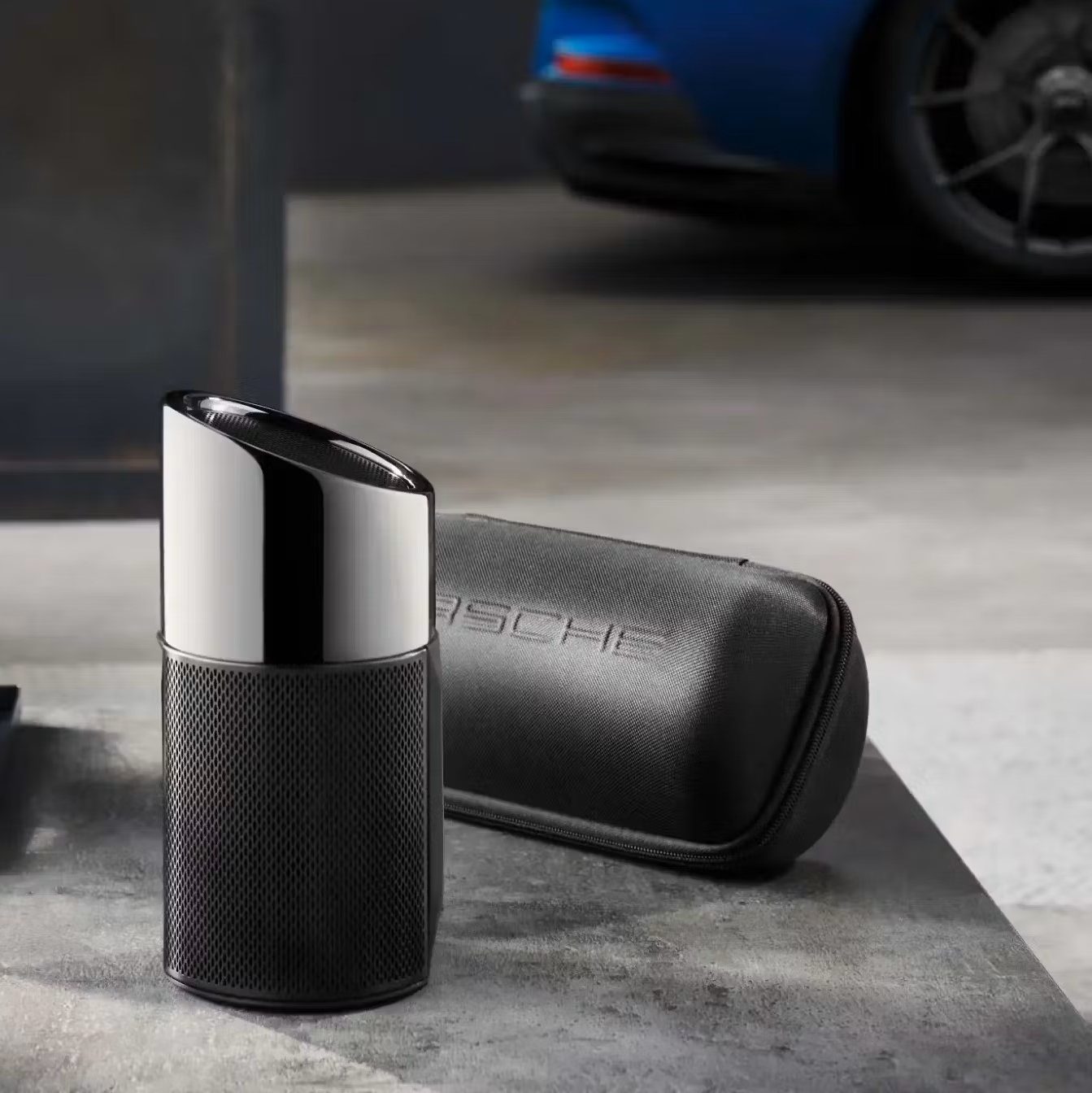 A high-end Bluetooth speaker, this little beauty is designed to look like one of the tailpipes on the exhaust system of a Porsche 911 — perfect for a car fan who's also a home audiophile.
There are two versions, the regular model for £461, or a limited-build run to celebrate 60 years of the 911 itself, which is one of 1,963 units (that, of course, being the year the 911 arrived); this one is an extra £40 and has an inscription on it denoting its restricted availability.
Either version features Qualcomm aptX hi-def wireless audio, measures 215mm long, weighs 1.1kg and comes with an attractive carry case.
Price £461 or £501
Buy it at Porsche.com
5. Ghost II immobiliser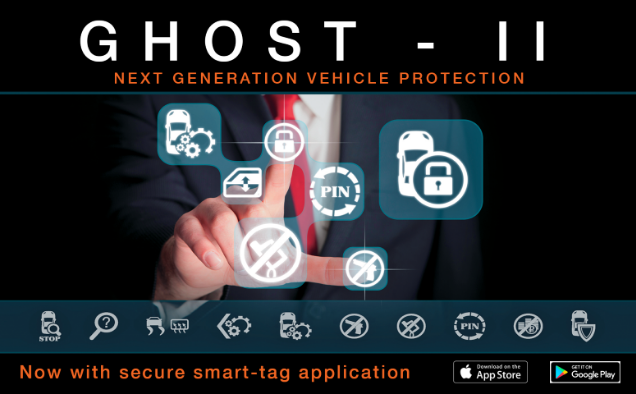 This is a beauty of a security device. It needs professionally wiring into your car but the Ghost II immobiliser works by creating your a PIN from your vehicle's own interior buttons on the dashboard and steering wheel. So, until you press a certain sequence of buttons of your choosing, the car won't start at all, even with the key present, preventing "relay thefts" or anyone who has your car key without your permission from driving the car no matter what they do.
Diagnostic tools typically used by car thieves cannot detect the Ghost, hence its name, and it comes with both a two-year warranty and also a smartphone app for easy operation.
Price £99.99
Buy it at GhostInstallations.co.uk
6. Tile Mate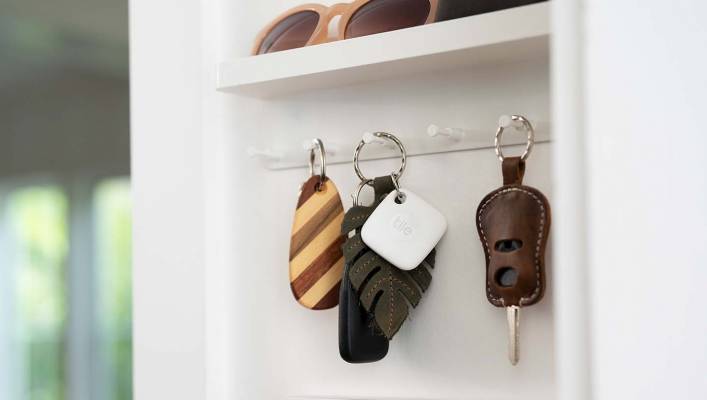 A returning favourite from last year and such a straightforward little gift idea. For anyone who's a bit forgetful when leaving their car keys around the place, simply attach a Tile Mate to the bunch and then the owner can use a smartphone app to get the Mate to emit a high-pitched beep — making the "lost" keys easy and quick to locate.
It's got a working range of up to 76 metres and is powered by a battery that should last for up to three years. It's also compatible with both Android and Apple devices.
Price £19.99
Buy it at Tile.com
7. CTEK MXS 5.0 T battery charger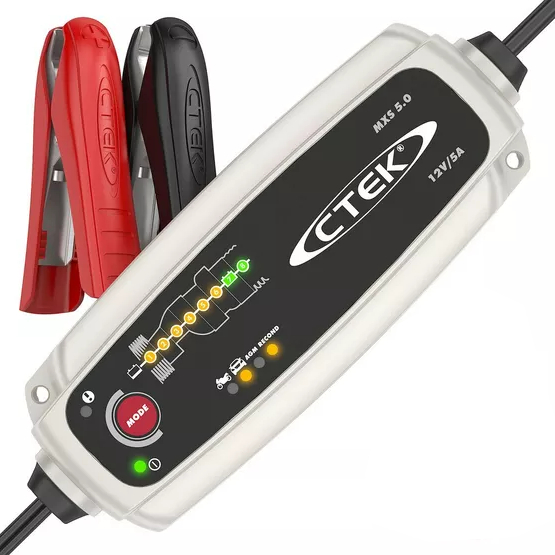 This is not a glamorous gift but, for anyone who owns an older car or motorbike which they only use on high days and holidays, the CTEK battery charger is an absolute godsend.
It plugs into a three-pin domestic socket at one end and then, through the crocodile clips typical of external car-battery charging systems, attaches to a car's battery at the other. It'll then either "condition" the battery by pulsing electricity into it periodically to keep the charge level topped up, or it will even recover a deeply discharged 12-volt battery. And it should work with any type of vehicle battery, including ones designed for cars with engine stop/start systems.
It can work in extremes of temperature and has a clear, simple design with an eight-light display to show the current state of the battery/charging cycle.
Attach one of these beauties to a garage queen car and it is guaranteed to start up smoothly the next time it is needed, even if it stands immobile for months at a time.
Price £81.99
Buy it at Halfords.com
8. Halfords Advanced 200 Pc Socket and Ratchet Spanner Set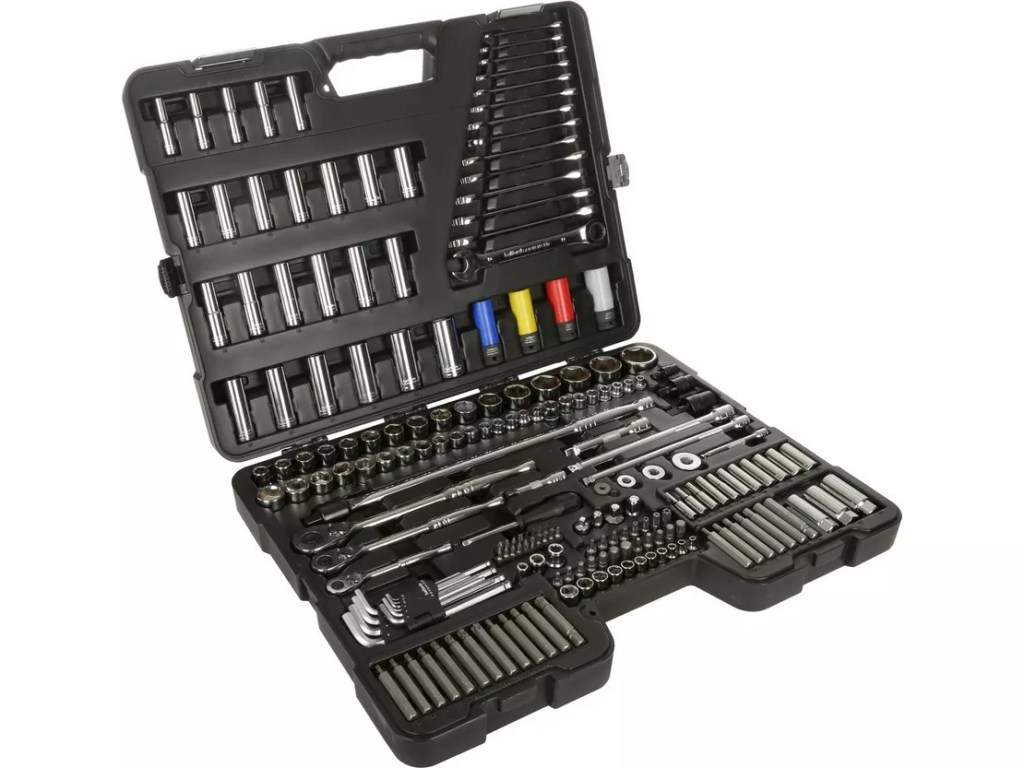 For any garage tinkerers who could do with a complete set of tools sockets and ratchets, this Halfords 200-piece kit contains 100 tooth ratchets and 72 tooth Ratchet Spanners, with a technology called Surface Drive Plus that Halfords claims provides up to 28% more torque before rounding. And during the Black Friday sales period there's a massive discount of more than £130.
Price £199.99 with Black Friday discount (normally £330)
Buy it at Halfords.com
---
Clothing and apparel
1. Auto Tees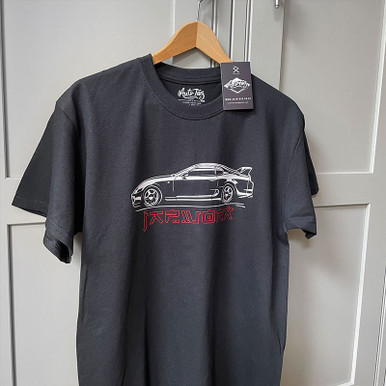 If our experience of car enthusiasts' fashion choices is anything to go by, they love to wear car-branded t-shirts — especially cool-looking ones like these from Auto Tees. There's a variety of designs covering some of the biggest car brands, such as BMW, Ford, Lotus, Toyota and Volkswagen (among more). And they're offered in six sizes from S to 3XL, and most of the t-shirts come in a wide selection of colours. They're also described as a unisex fit, so they're suitable for both the male and female car fanatic this Christmas.
Price £17.99 to £19.99
Buy it at AutoTees.co.uk
2. No.20 Racing Blue Leather Wallet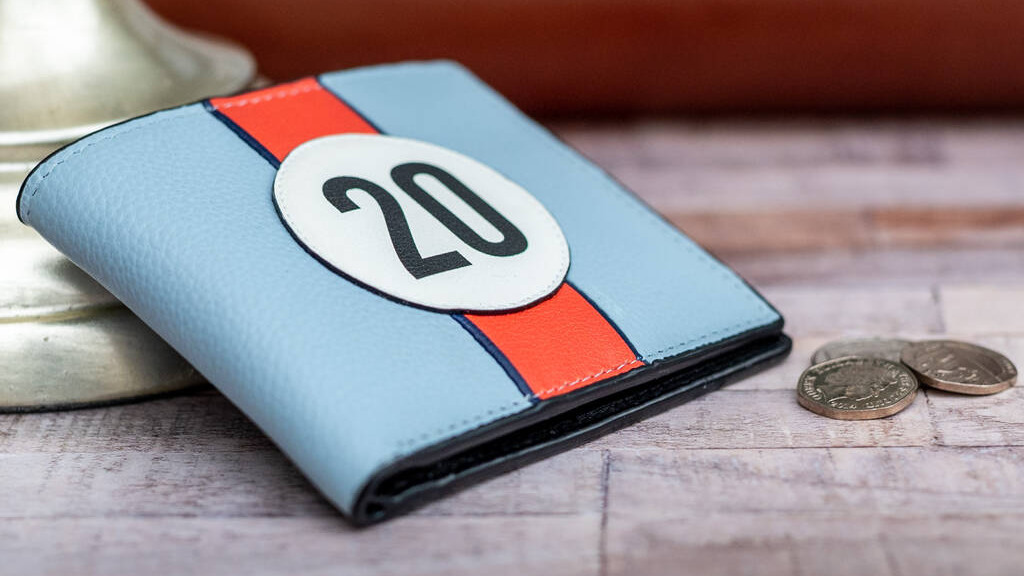 There is no cooler motor sport livery than Gulf colours — this is a fact. The idiosyncratic combination of sky blue and orange makes almost anything look magnificent, including this natty leather wallet from Not On The High Street.
Other competition-livery-themed wallets are available, but you want to get this one for your petrolhead relation. It features five credit/debit card slots, a zipped pocket for coins, a note section, and two further slipped pockets. Measuring 11cm wide, 9.5cm high and a slender 1.5cm thick, the wallet also has RFID protection (it means it's like a small Faraday cage) for the cards contained within as a security feature.
Price £30
Buy it at NotOnTheHighStreet.co.uk
3. Volkswagen ID.R Pikes Peak Hill Climb hoodie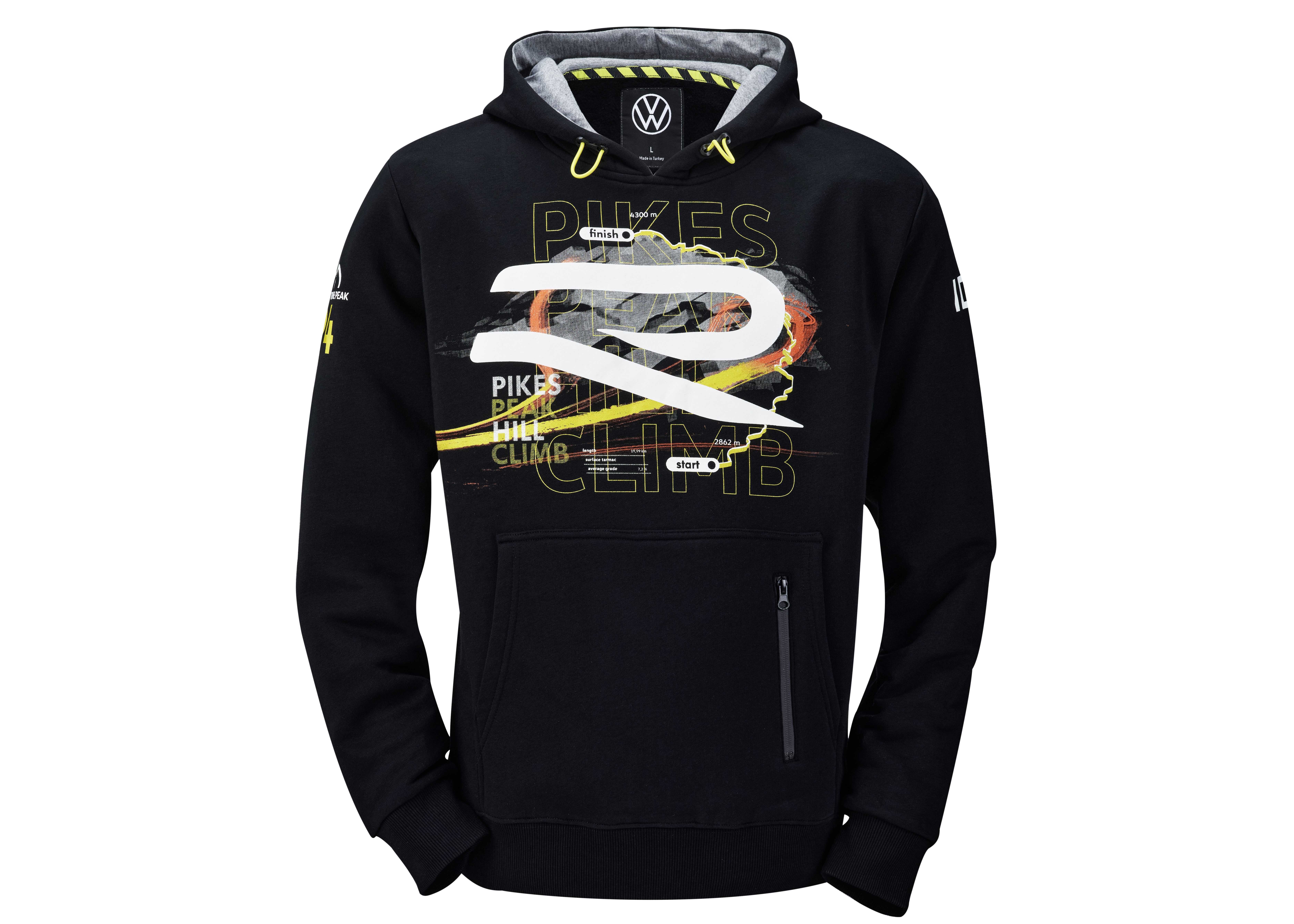 Your intended recipient of this gift doesn't need to own a Volkswagen ID. or R model to wear the epic unisex hoodie with style. It commemorates the German company's course record at the fearsome US event, set in 2018 when Romain Dumas blasted up the 12.4-mile track on the side of a Coloradan mountain in less than eight minutes in the phenomenal Volkswagen ID.R, smashing the course record. Hence the hoodie has ID. and R logos emblazoned on it, as well as a graphic of the Pikes Peak track itself. Finished in black cotton (90 per cent), it comes in six sizes from S to 3XL.
Price £93.50
Buy it at Volkswagen Retailers (click for more details)
4. Campbell Heritage Collection clothing by RetroClassic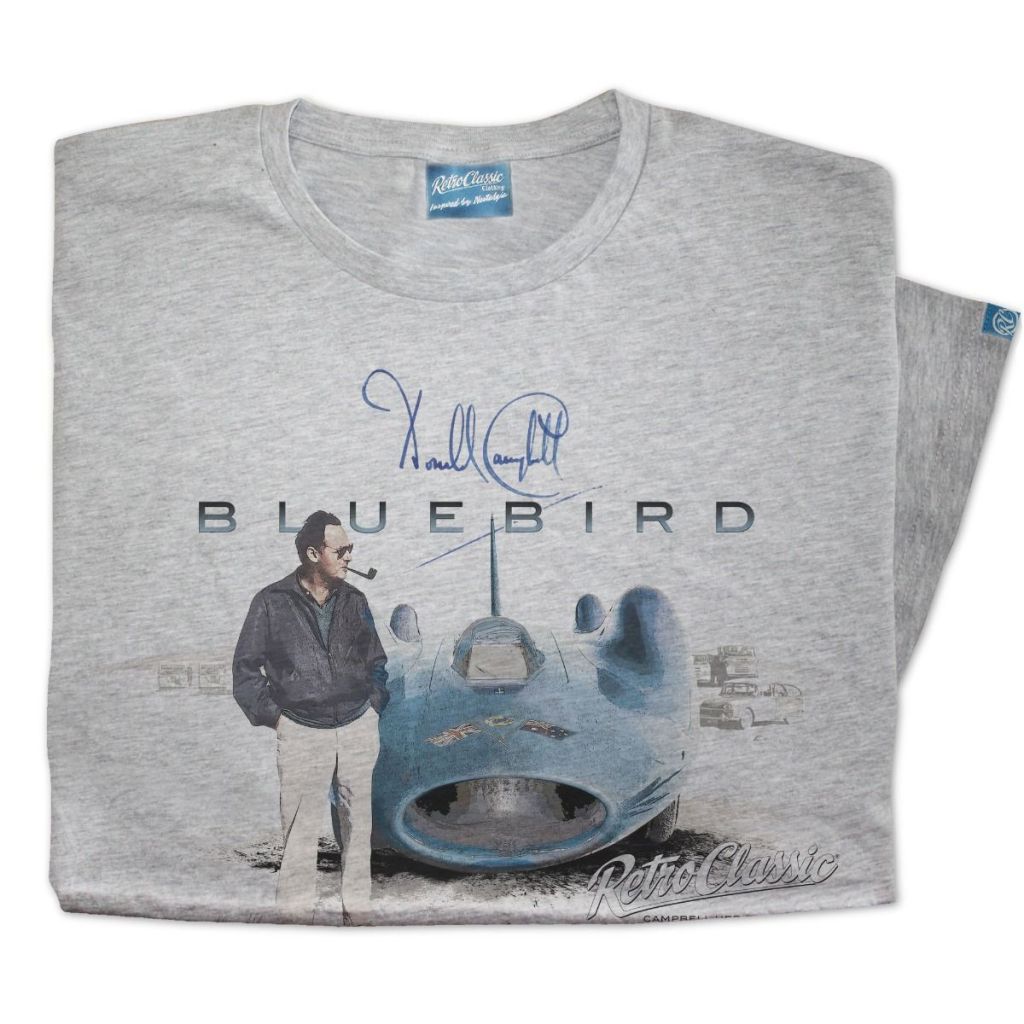 RetroClassic Clothing does some lovely car-related merch as it is, but the company is hoping you want a "Campbell Christmas" this year as it has two new t-shirt designs which pay homage to legendary record-breaker Donald Campbell.
The first design shows Donald and the Bluebird CN7, in which he clocked up 403.1mph for the then land speed record in July 1964, while the second has Campbell with the Bluebird K7 hydroplane he eventually hit 276mph in.
Like all of RetroClassic's items, the t-shirts are made of 100 per cent ethically produced cotton and are available in a variety of colours. Sizes are XS to 4XL for men, 8-18 for women and from 1-2 up to 12-13 years for kids.
Price From £27.60
Buy it at RetroClassicClothing.co.uk
5. Serengeti anti-glare sunglasses

At this time of year, if it's a nice day then you can potentially end up with the danger of searing glare from the low-lying sun. Avoid the consequences of such meteorological misfortune with these Serengeti anti-glare sunglasses.
Featuring photochromic lenses, colour-enhancing spectral control filters and the key glare-reducing polarisation, there's a selection of designs and colours to choose from in the SS22 Driving Heritage Capsule Collection, any of which would make a perfect gift for a car enthusiast.
Price From £140
Buy it at Serengeti-Eyewear.com
---
Car cleaning & accessories
1. Karcher K4 Power Control Pressure Washer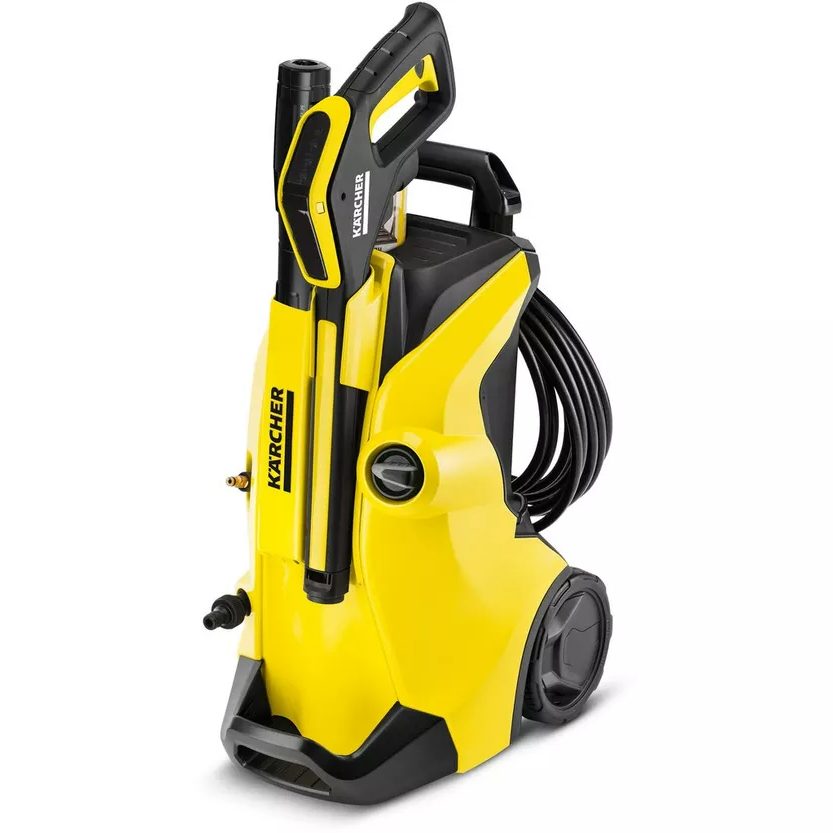 A pressure washer is ideal during winter, not just for cars, motorbikes and bicycles, but also for patios and driveways. This Karcher K4 is the daddy of them all, with a score of 4.7/5 from customers on Halfords.com and reviews praising the power and ease of use..
It has three different pressure settings, indicated via an LED display on the trigger gun, and two types of lances for different surfaces. For lathering up a car, the Plug 'n' Clean system allows you to attach a detergent bottle and applying a layer of foam.
Price £209.99
Buy it at Halfords.com
2. Autoglym Polar Wash Mitt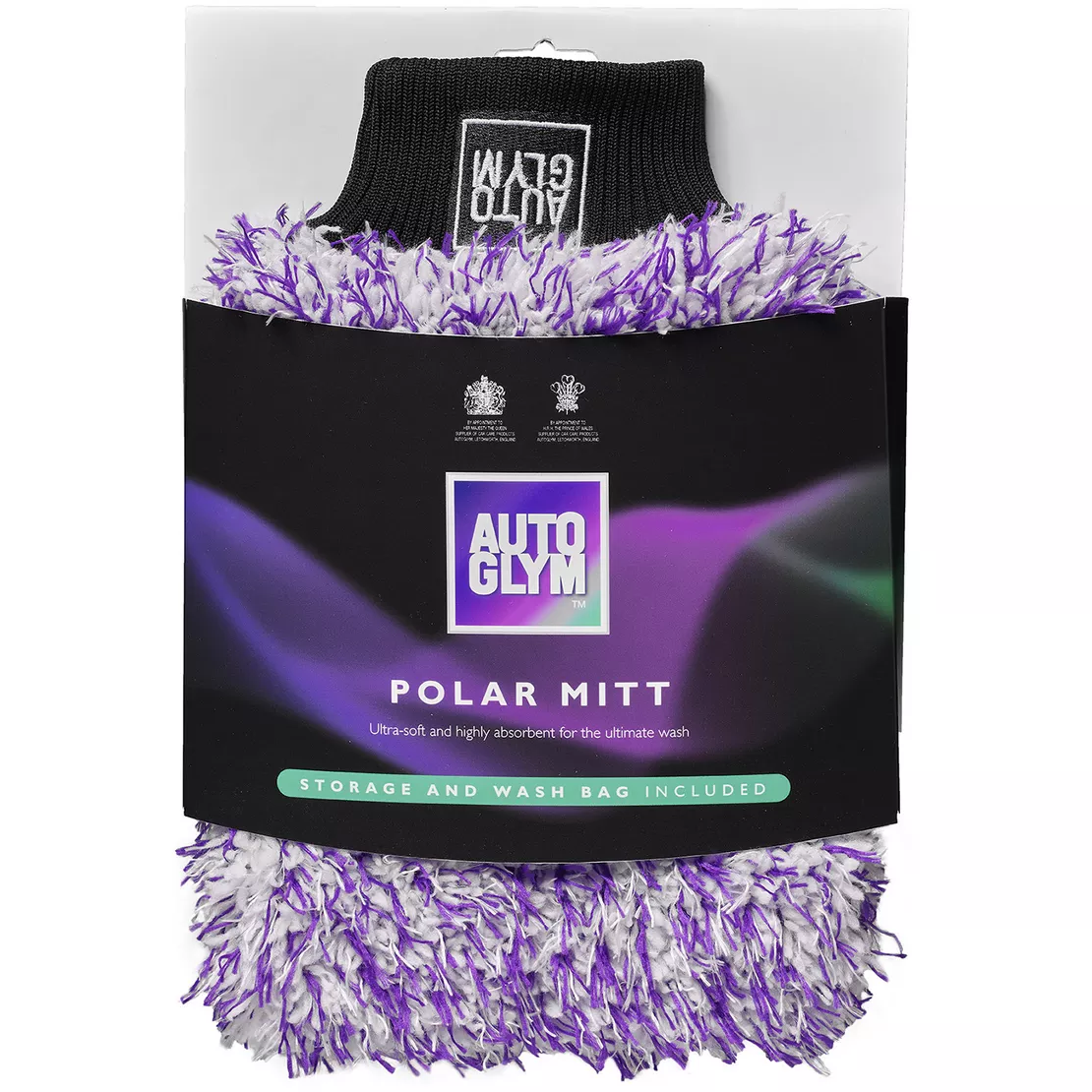 Wash mitts are better for a car's paintwork than traditional sponges, and Autoglym is also one of the leading names in cleaning gear. This luxury wash mitt is therefore a top Christmas purchase for a car-loving relative, as not only is it made of a lightweight, premium cotton and polyester blend on the outside but also there are stitched finger spaces which makes the mitt easier to control when you're washing the car — no need to grip onto it while you're cleaning large body panels.
Price £19.99
Buy it at Halfords.com
3. Meguiar's MT320 Dual Action Polisher Pad Kit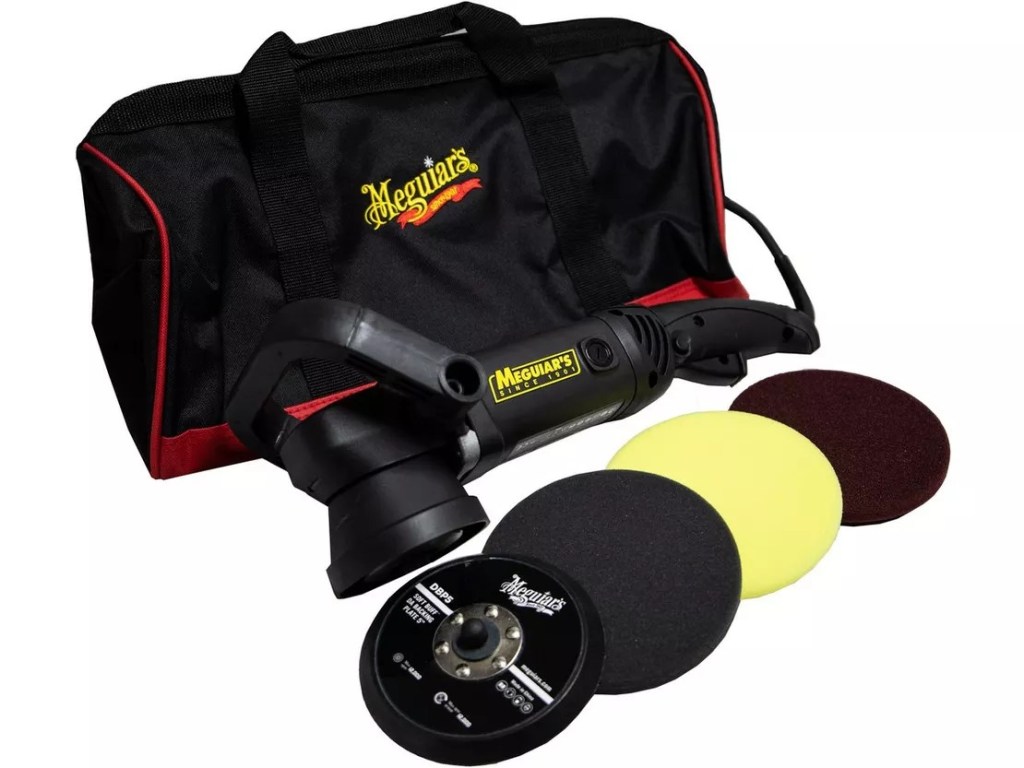 If you want a professional finish to your beloved car then a polisher is essential, and Meguiar's is arguably the top brand for such tools. The speed of the MT320 can be adjusted between 3,000 and 7,500opm (oscillations per minute), and the dual-action system allows you to set it to revolutions rather than orbits for jobs other than buffing, where paint defects need to be removed and repaired.
It comes with a replacement brush set, multi-position D handle, 5in backing plate and discs for cutting, polishing and finishing. Meanwhile a billet counterweight helps with balance and precision. It's the choice of pros, hence the high price.
Price £329.99
Buy it at Halfords.com
4. Autoglym Supreme Car Collection

British car care brand Autoglym is probably the best-known in the UK, with a rich history of delivering premium products over nearly 60 years. The gift set to go for this Christmas is the Supreme Car Collection, which includes all the sprays, cleaners, polishes, dressings, mitts and cloths needed to bring your pride and joy up to pristine condition (a complete list of contents is here).
The RRP is £91.99 but we found it on eBay with a discount of more than a tenner.
Price £79.99
Buy it at eBay.co.uk
---
Stocking fillers
1. Top Trumps Ultimate 4×4
Everyone should find a Top Trumps game in their stocking at Christmas. Every taste is catered for, from the most deadly animals to James Bond. For car fans there are plenty of options, too, but this Christmas Santa won't go far wrong with this Ultimate 4×4 pack, which features the monsters such as the six-wheeled Brabus G-Wagon and the new electric Hummer ("Horsepower: 1000!").
Price £6.45
Buy it at Ebay.com
2. Volkswagen Plush Bus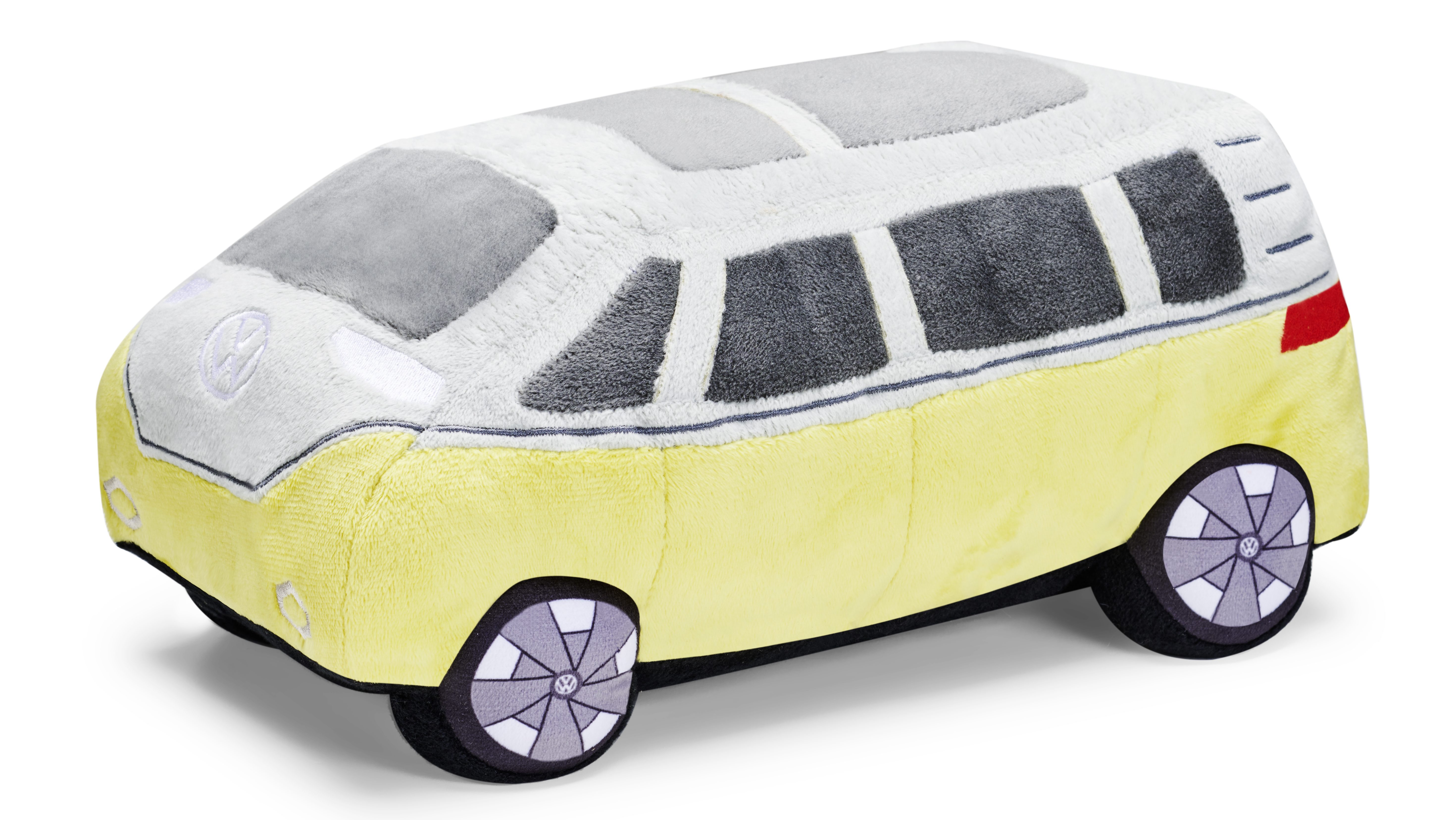 Not just a cuddly piece of attractive décor, this Volkswagen Plush Bus could also double up as a pillow or neck support if needed on a long journey. So it's not just great for the kids, but also for that mate of yours who always nods off whenever you do a motorway trek.
Price £30
Buy it at Volkswagen retailers (click for more details)
3. Faraday car-key pouch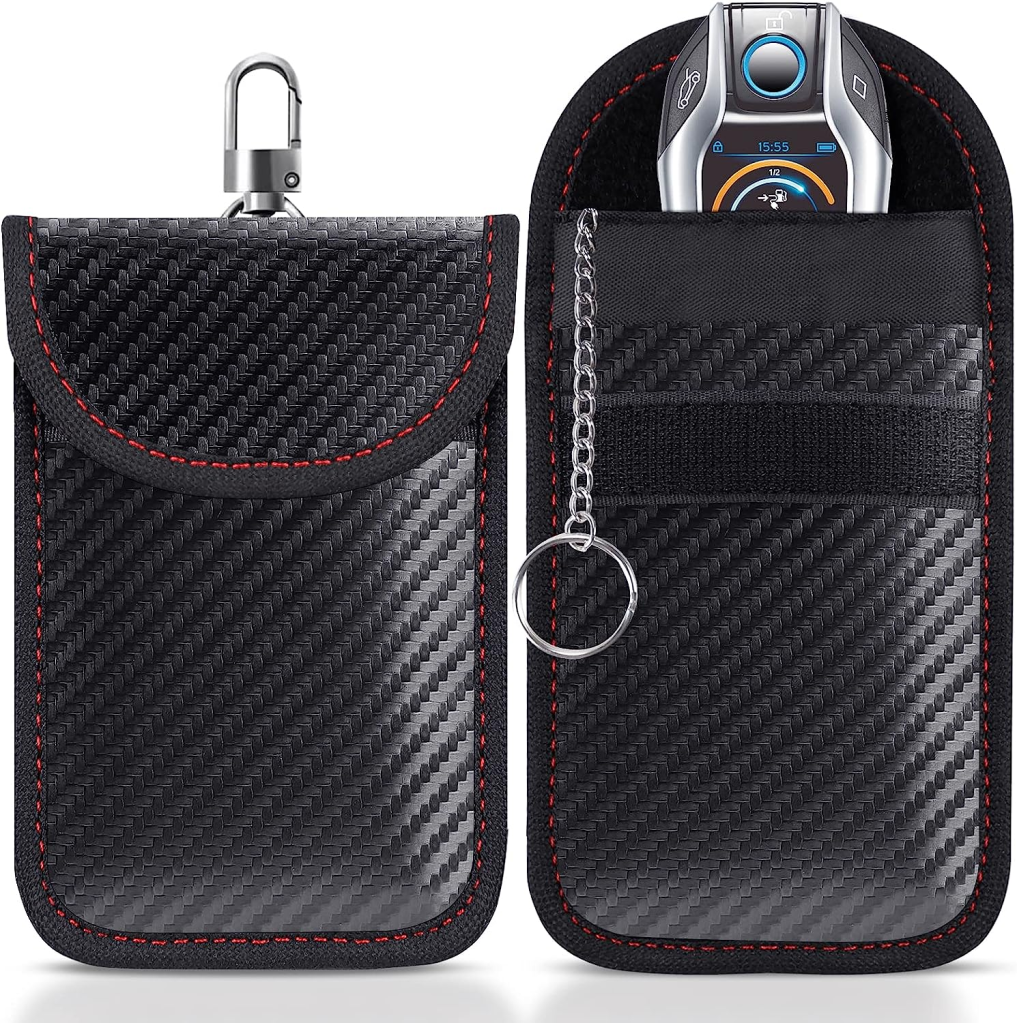 One of the easiest and cheapest methods of car security — for modern-day vehicles, at any rate — also makes a great filler gift. These Faraday cage pouches are for cars with advanced remote central locking systems, often known as "keyless access" or similar. Simply pop the key for the vehicle into one of these at night and it cuts off the key's electromagnetic signal from being transmitted, preventing "relay thefts" from your drive by laptop-toting car thieves.
Price £6.45
Buy it at Amazon.co.uk
4. Porsche ice scraper with glove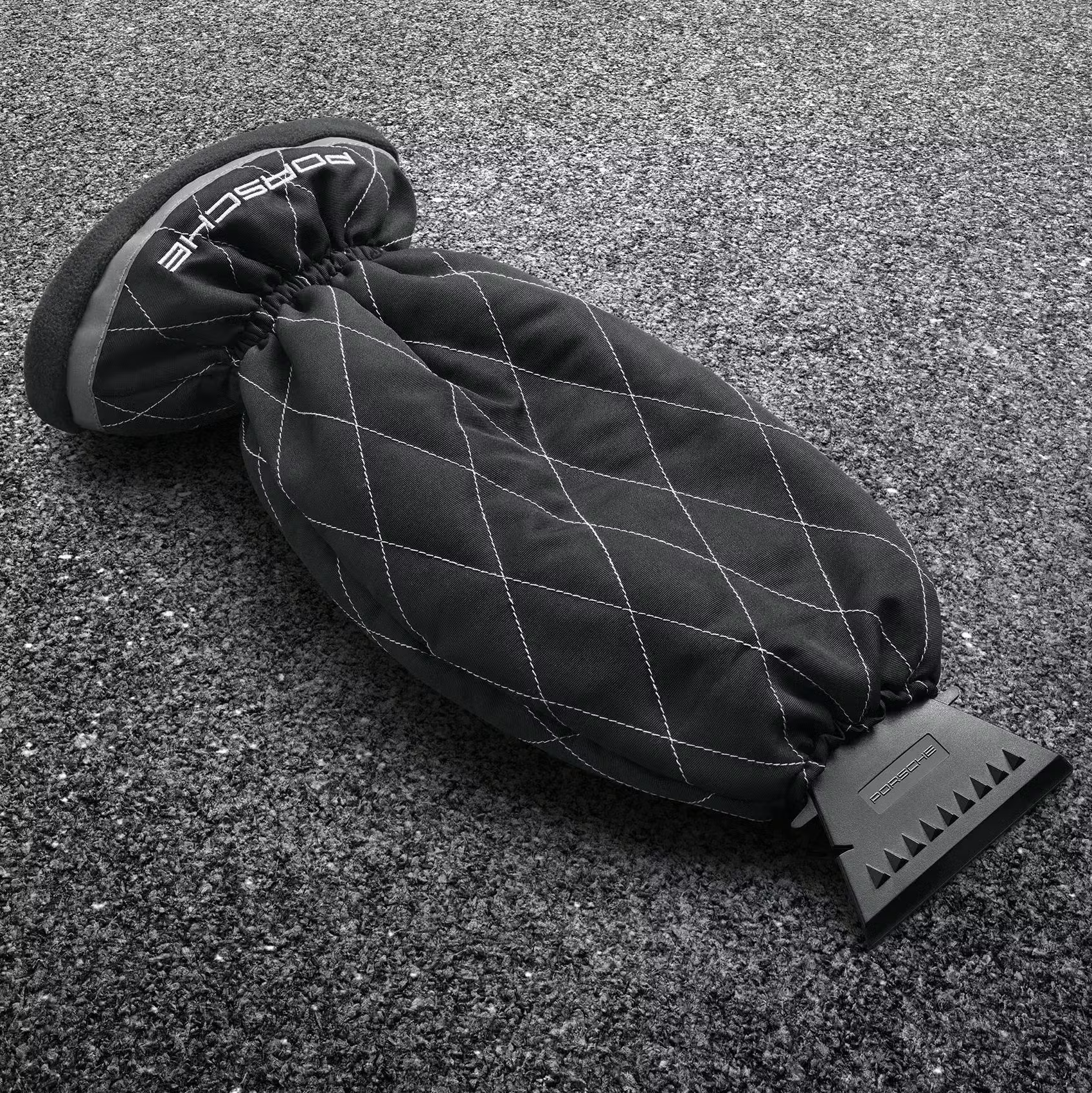 No offence to Porsche, but its Christmas gifts catalogue — while undoubtedly full of lovely stuff — doesn't have much for under a tenner. Except for this very handy ice-scraper glove. The scraper itself is made of polycarbonate, so it should be both tough and effective in the freezing cold, while the glove is waterproof and lined to keep the user's hand nice and dry at all times.
Of course, it'll look a bit daft using this to de-ice the windscreen of a Hyundai or Vauxhall, maybe, but perhaps it will be the first Porsche-branded step on your car-loving recipient's path to one day owning a 718 Cayman GT4 RS.
Price £8
Buy it at Porsche.com
5. Heel Tread socks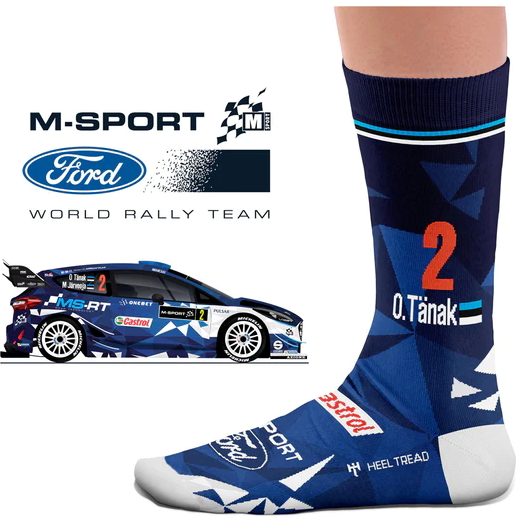 Socks: the absolute staple comedy present for Christmas. No one likes receiving them, do they? Unless, of course, they happen to be from Heel Tread. Featuring a range of eye-catching designs themed to the worlds of road cars, motor sport and even aviation, Heel Tread's socks are made of high-quality cotton, and they're fashioned in a style which makes them seamless, so they ought to be comfortable, too.
Price From £11.25 a pair
Buy it at HeelTread.com
---
N.b. We may receive a small commission fee if you click on a link to an external website and purchase a product as a result, but these links are designed to make your life easier and it does not affect our editorial independence.
Related articles
Latest articles