Best used electric cars for under £17,000
Go electric on a budget
As new models electric cars can be expensive. That means not everybody can stretch their budget to get behind the wheel, especially since there are no longer any government grants to help them do so.
But all is not lost because it's been nearly 20 years since the first EVs of the modern era hit showrooms, and many have found their way to the used market. Here we list the electric cars that are the best in their price brackets, up to a maximum of around £17,000.
Why £17k? Because according to research by Auto Trader, the average price of a used car in the UK is £17,654. But while the EVs we've chosen are below average in price, they shouldn't be sub-par for their electric driving experience.
We've also included some tips on what to look out for when buying a used electric vehicle.
Best EVs for under £3k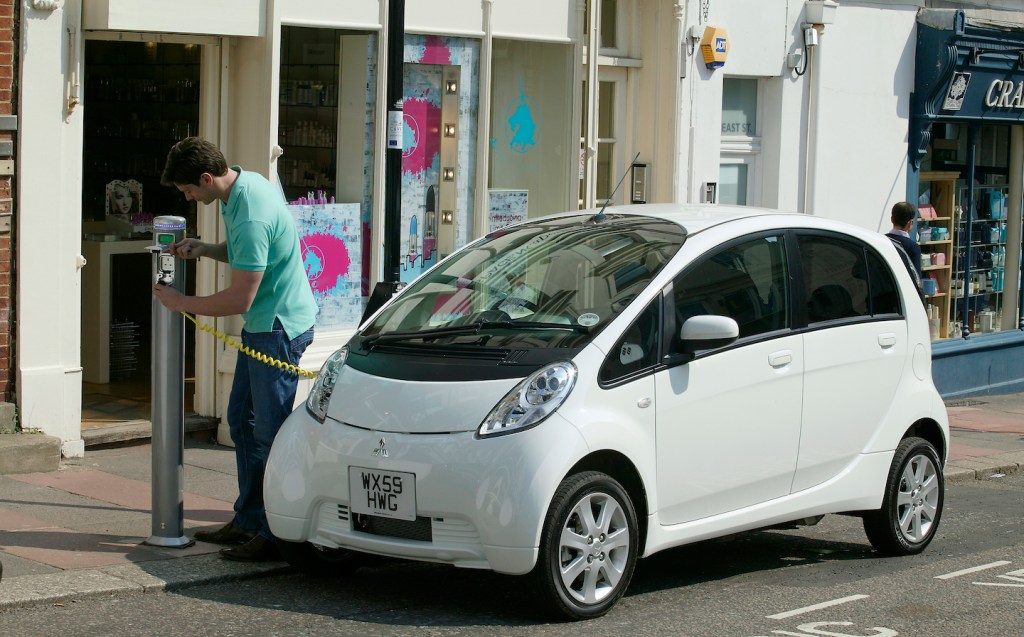 Mitsubishi i-MiEV
Range when new: 93 miles (NEDC)
A modern EV pioneer, the tiny i-MiEV is based on the petrol Mitsubishi i city car. The addition of electric drive transformed it into a smooth and likeable machine for urban use. The 16kWh battery is minuscule by modern standards, and the modest range means it's only really suitable for local motoring. Also look for the Citroen C-Zero and Peugeot iOn, which are essentially the same car.
Best EVs for £3-7k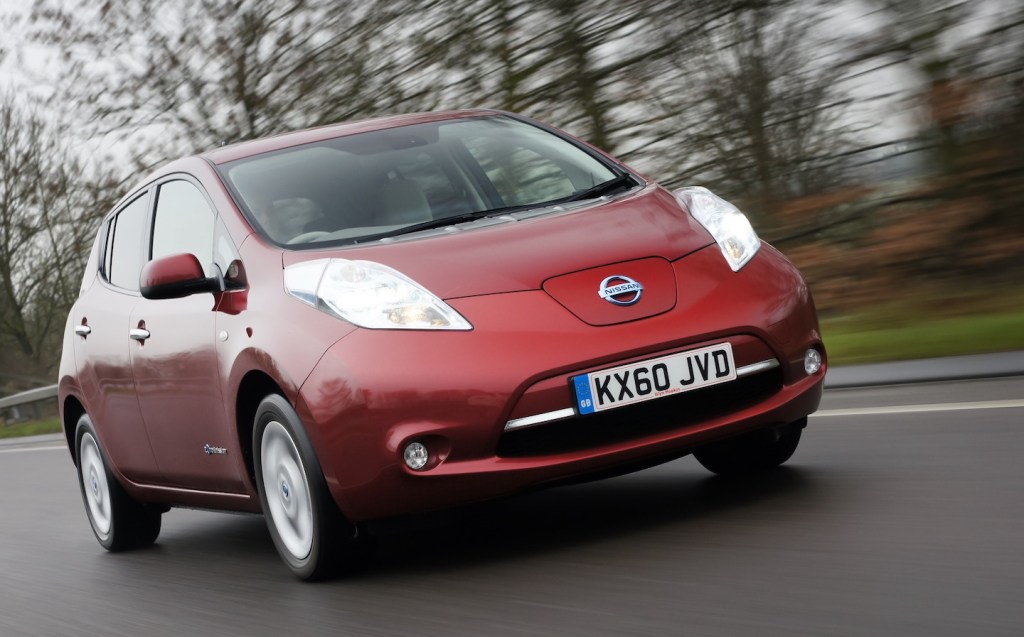 Nissan Leaf (first generation)
Range when new: 155 miles (NEDC)
This price bracket gets you behind the wheel of a first generation Nissan Leaf, but the updated version from 2016, with a slightly larger 30kWh battery, is within reach. This version offers more miles between charges than the 24kWh version, which was rated at 120 miles under the old, less accurate official test, and less than 100 miles in the real world was more likely. Buying today you'll need to check the maximum predicted range on the dashboard when it's fully charged before putting down your money.
While not the most glamorous EV around, it's a real trailblazer, has a smart cabin and offers plenty of interior space.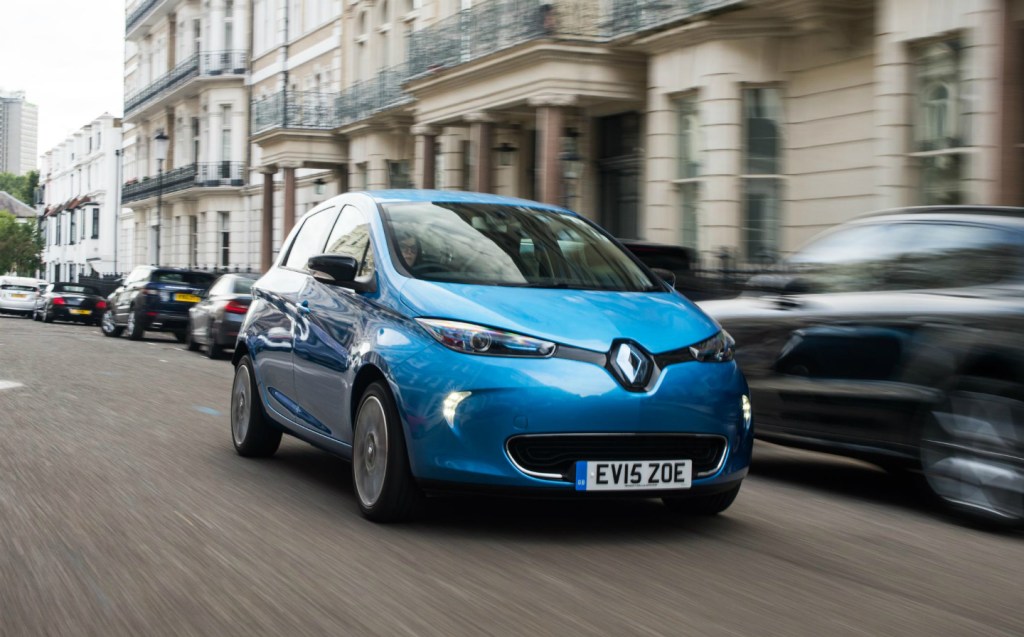 Renault Zoe
Range when new: 130 miles (NEDC)
The first Renault Zoes featured a 22kWh battery, but in a bid to make its EV more affordable up front Renault offered the car either with the battery included or on a separate lease deal. If you buy a used Zoe at this price point, it'll be one of these cars, so you'll have to sign up to a lease contract to drive the car — Renault told us buyers will need to contact Mobilize Financial Services to arrange the payments, and the cost will depend on the annual mileage.
The Zoe itself is a really likeable little car, and though smaller than the Leaf it's prettier and drives really nicely. However, a fairly shocking zero-star Euro Ncap crash test score in 2021 has worried many, with low scores for adult, child and pedestrian protection. But bear in mind that its main shortcomings were in automatic driver assist tech, as the Zoe doesn't have features such as auto-emergency braking and lane-keeping assist on the entry-level models that Euro Ncap tests. Renault made these standard after the results in 2021. See the full results here.
Best EVs for £7-11k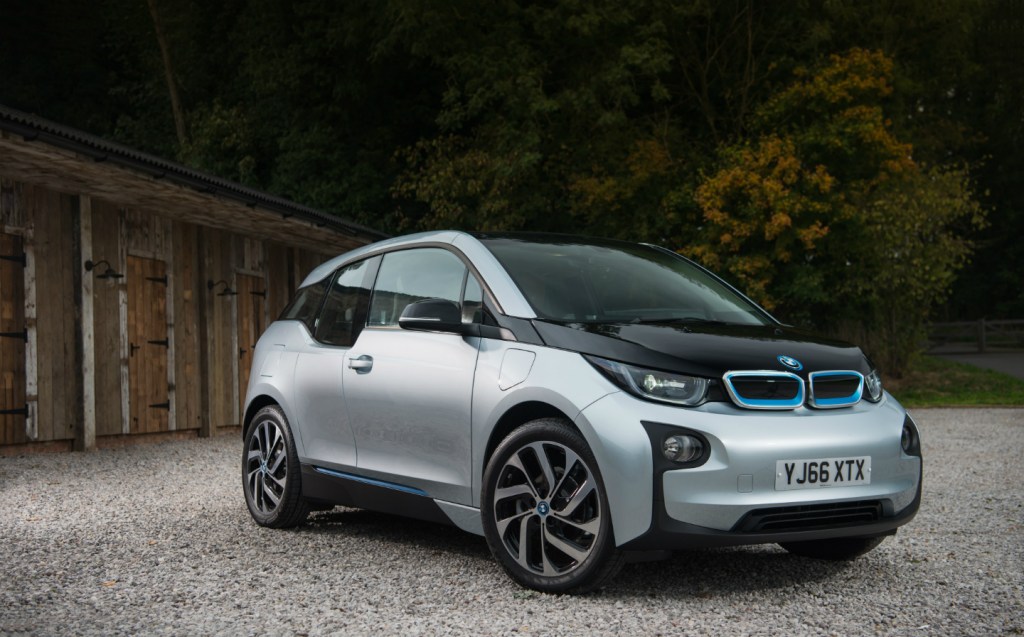 BMW i3
Range when new: 100 miles (NEDC)
The BMW i3 is an exraordinary car, partly because it features a lightweight carbon fibre tub, onto which all the parts are bolted. That's F1 technology, meaning reduced weight and extra strength. It also has a cabin that was way ahead of its time in design, and neat rear-hinged back doors allowing easy entry and egress. All of which means it's already a considered a future classic.
The first 2014 models had batteries badged 60Ah (Ampere-hour), which translates into a 22kWh pack that offered a very modest 100-mile range. The REx range-extender is available if you feel like the pure-electric model's range is too short, although in fact the battery in the REx is even smaller and the petrol engine's fuel tank is also teeny, so frequent refuels are required either way. It's also known to be less reliable than the EV if the petrol engine suffers from a lack of use. We still think the i3 is a cracking car, though.
Hyundai Ioniq
Range when new: 174 miles (NEDC)
If an i3 is the interesting side of EVs, the Ioniq is as plain as they come. The five-door hatch has a reasonable range for the price, and it's a spacious family EV with decent kit, a comfortable ride and rock-solid reliability. However, watch for high-mileage models that could have been used as Ubers.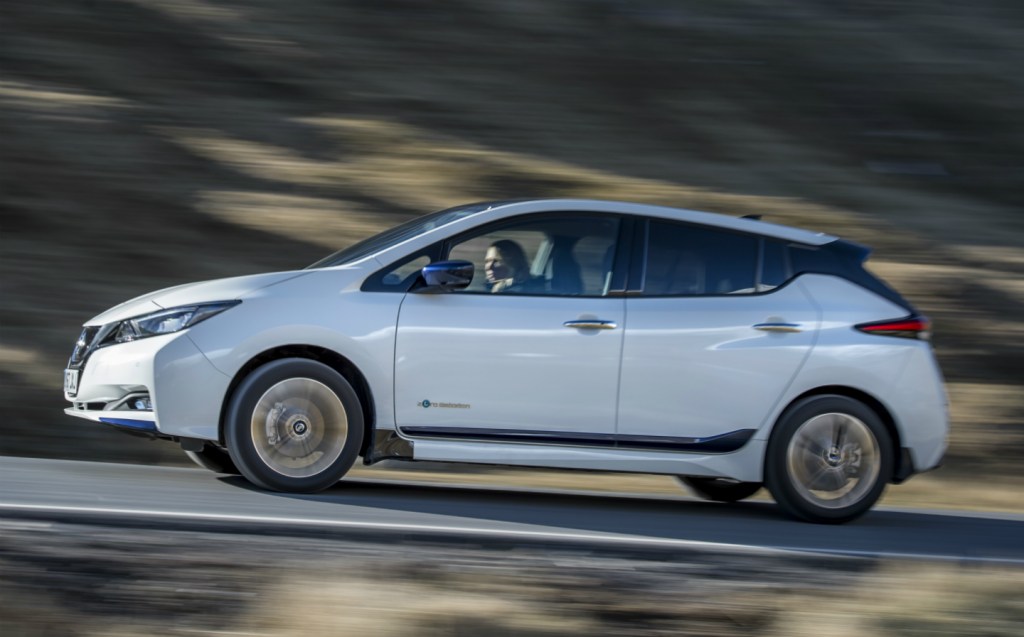 Nissan Leaf (second generation)
Range when new: 170 miles (WLTP)
The second-generation Leaf was a big step on from the first one, and what's more it was built in the UK. The official range was more achievable thanks to a larger 40kWh battery and the more accurate WLTP test procedure, while equipment took a significant step up and the styling was far less blobby. It's still not the most attractive car out there, nor the most exciting to drive, but it's comfortable, dependable and spacious for its class.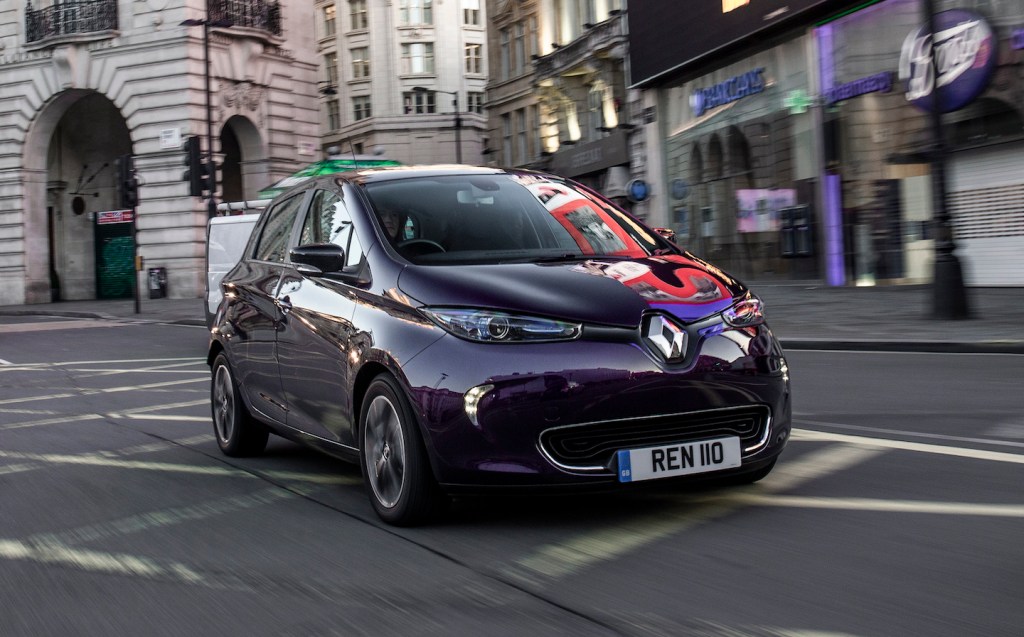 Renault Zoe 41
Range when new: 190 miles (WLTP)
A bigger 41kWh battery was offered in the facelifted Zoe from 2016-2019, offering much more miles per charge, and while these cars still use the battery lease model (see the earlier Zoe entry for more info, and for notes on a poor safety assessment), they gained the option of rapid charging and more power from a 107bhp electric motor.
Nice looking cars, good to drive and very definitely at the affordable end of the market.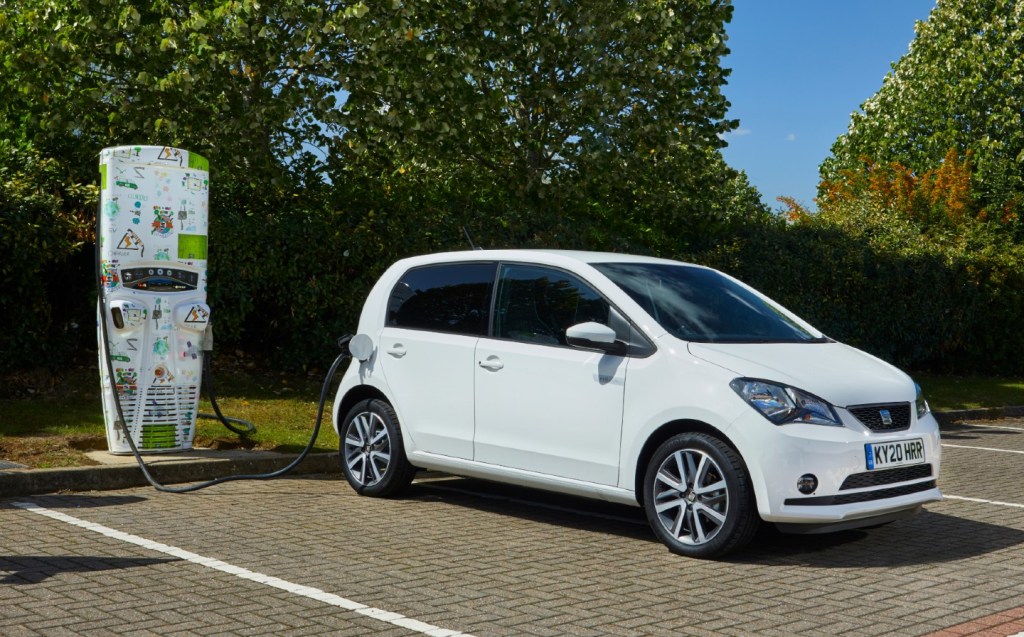 Seat Mii Electric
Range when new: 160 miles (WLTP)
At the compact end of the EV spectrum, the Mii was a short-lived model combining the small, versatile body of Seat's city car with the electric powertrain from the virtually identical Volkswagen e-Up!. It offered a decent range and peppy performance for the price.
The e-Up! is a couple of grand more expensive, making the Seat (and indeed the also-identical Skoda Citigo) a bargain by comparison. Boot space is small but you'll be surprised at how much room there is for front and rear occupants, and they're nicely-built cars.
Best EVs for £11-17k
BMW i3
Range when new: 190 miles (NEDC, 94Ah model)/ 192 miles (WLTP 120Ah model)
Later i3s are a better option thanks to a battery that increased to 33kWh in 2017, then expanded to 42.2kWh for 2018, almost double the original pack's size.
Up to 192-mile range is achievable in the real world, while the car's futuristic looks remained unchanged. You can also find the slightly sportier i3s at this price level. Find a good one, and the i3 has the potential to be a future classic as a pioneering EV.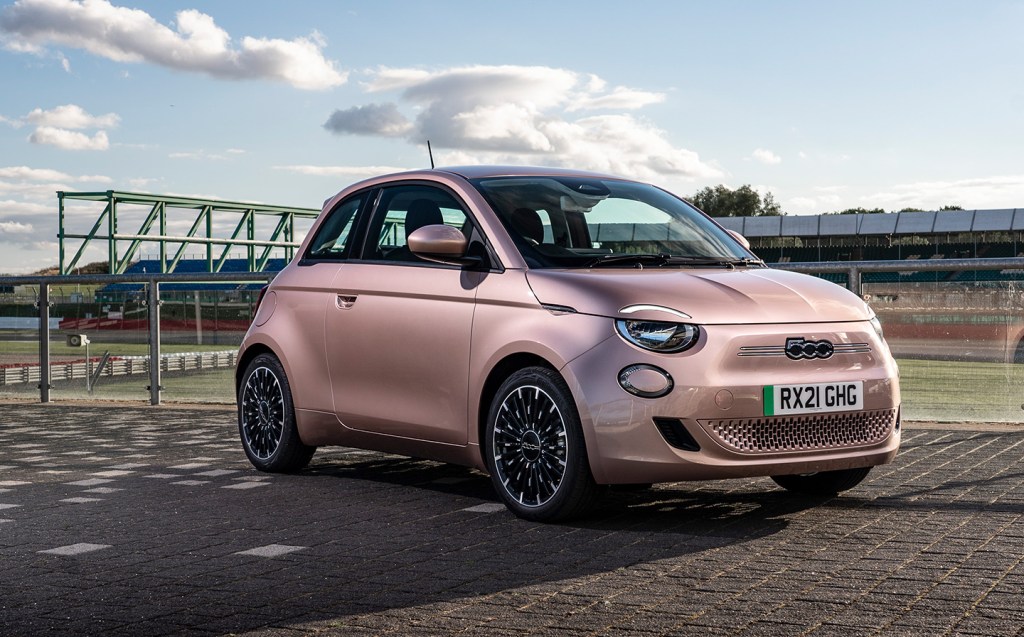 Fiat 500e
Range when new: 199 miles (WLTP)
The i3 may have futuristic construction but the Fiat 500e blends retro chic with its modern lines. It was only launched in 2022 but the most basic models now dip under the £17k mark.
The looks are pure retro style, while the 42kWh battery delivers a range that means you might not even need to charge it up after every journey. If you do, rapid DC charging at up to 85kW is possible.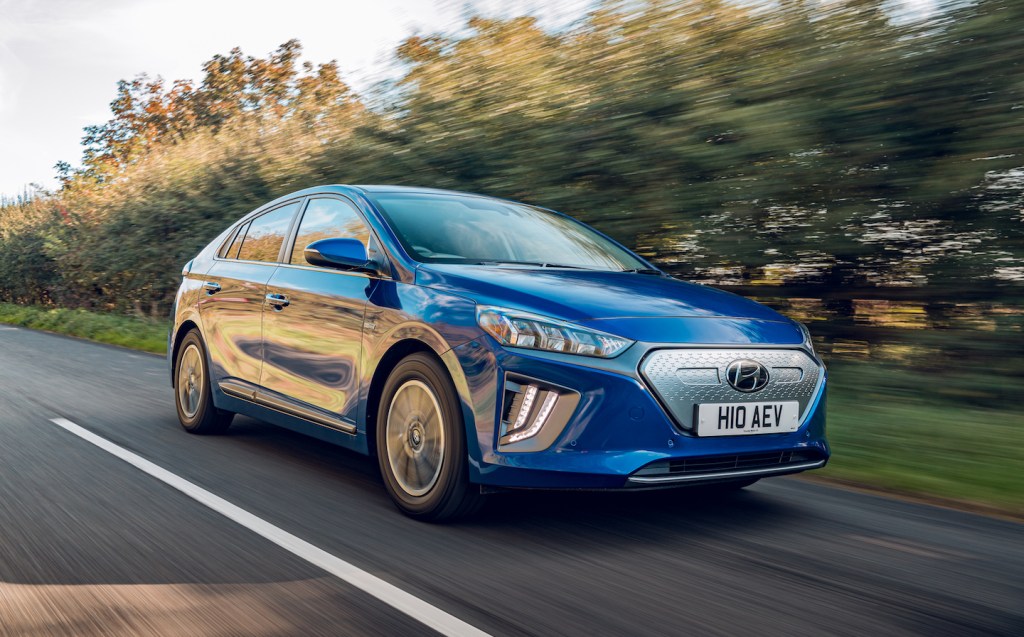 Hyundai Ioniq
Range when new: 193 miles (WLTP)
While a post-2019 Ioniq delivers the same dependable and uneventful ability as the earlier models, it also comes with a larger 38kWh battery and a more powerful electric motor. Dull but high quality and appealing in its lack of pretension.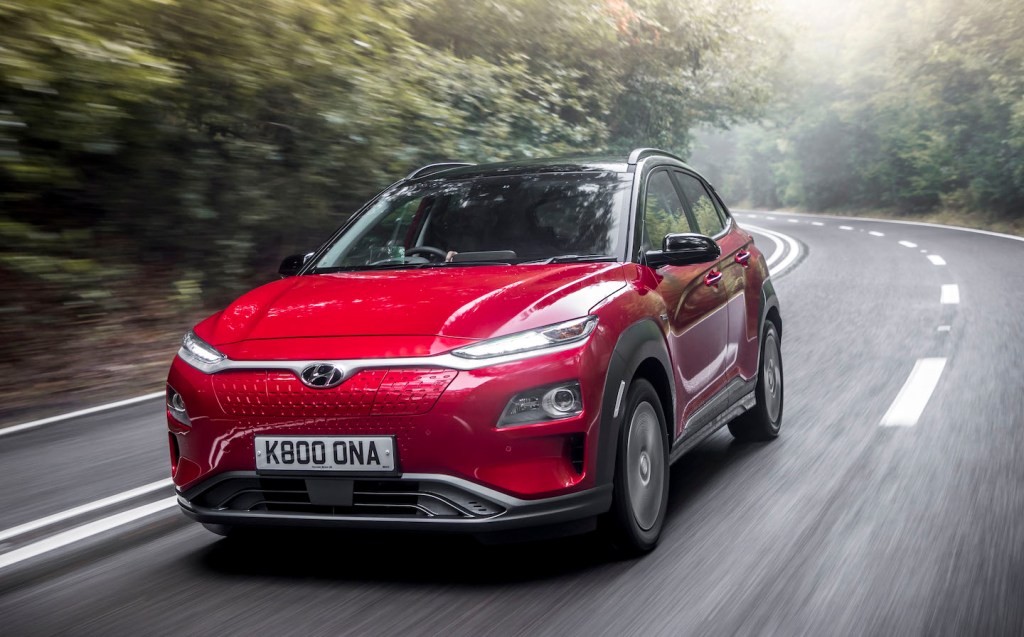 Hyundai Kona Electric
Range when new: 279 miles (WLTP)
Here's proof that you don't need to splash out big money for an EV to get a decent range. A three-year-old Kona Electric with a larger 64kWh battery is within reach. It will have a higher-than-average mileage, but there are still two years of Hyundai's unlimited-mileage warranty remaining. Check that this slightly compact SUV has enough space for you before buying.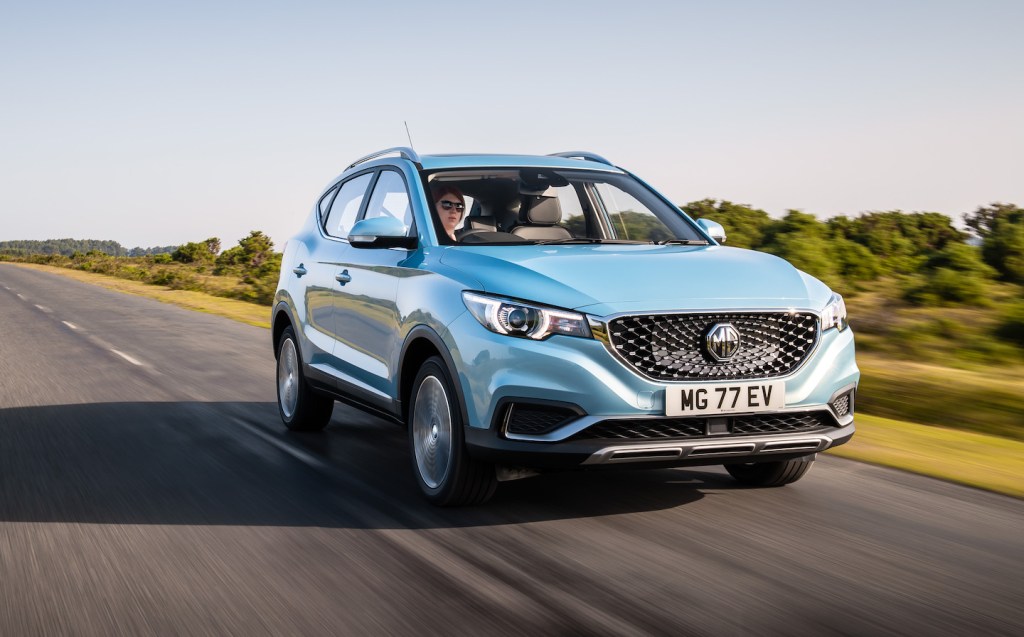 MG ZS
Range when new: 163 miles (WLTP)
The MG ZS pioneered the Chinese-owned firm's entry into the EV market. While the quality of the interior and tech on board isn't quite up to the standard of rivals, a 44kWh battery offers reasonable range, and the SUV body is practical.
Potential buyers ought to be aware that Chinese car makers have been criticised for receiving an unfair advantage through WTO rule-breaking state support, from a regime that Amnesty International reports carries out torture, genocide and routine suppression of dissent. MG did not respond when requested for comment on such allegations.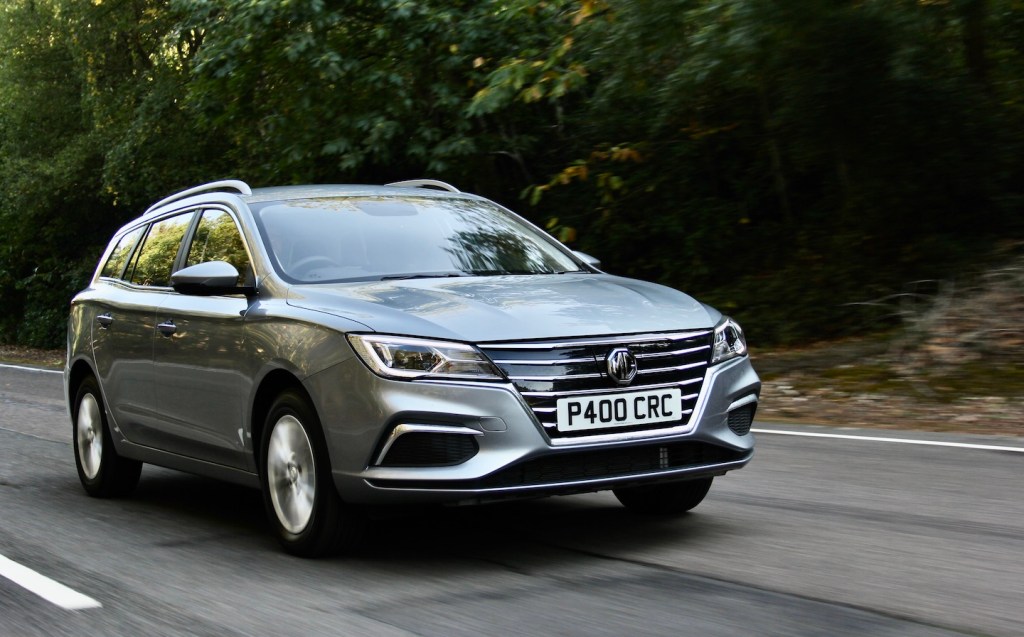 MG5
Range when new: 214 miles (WLTP)
This electric estate (of which there are very few) has a bigger battery than the ZS, at 53kWh, hence the longer range, but it's also a bit newer and so pricier to buy. Popular with private hire firms and taxis, a £17k budget offers a decent choice of low-mileage examples, although all models at this price are dull-looking pre-facelift cars.
Potential buyers ought to be aware that Chinese car makers have been criticised for receiving an unfair advantage through WTO rule-breaking state support, from a regime that Amnesty International reports carries out torture, genocide and routine suppression of dissent. MG did not respond when requested for comment on such allegations.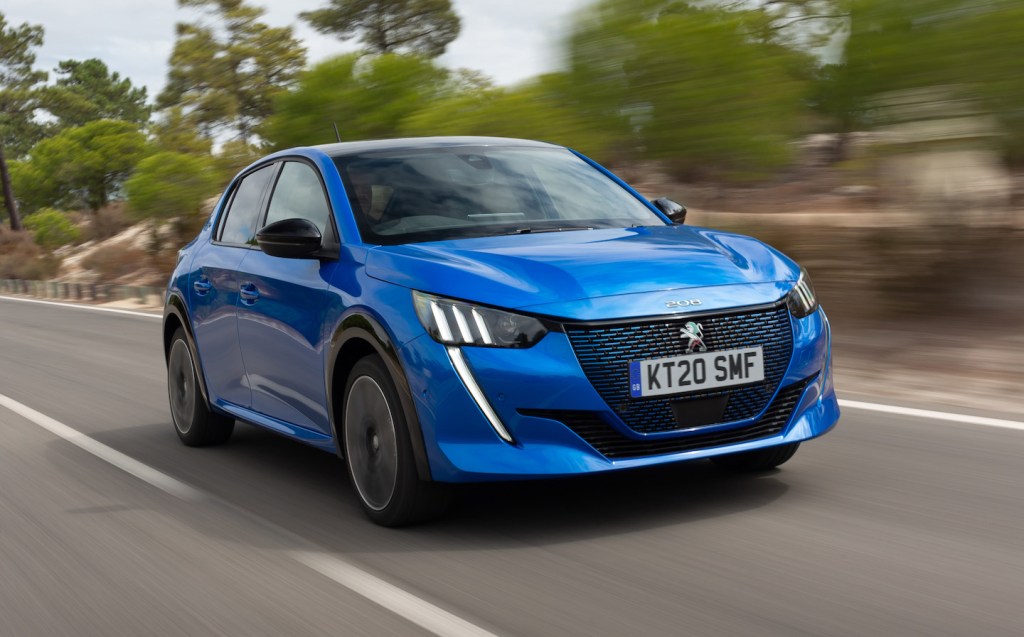 Peugeot e-208
Range when new: 211 miles (WLTP)
The e-208 is one of several cars that share the same 50kWh battery/ 135bhp electric motor set-up from the Stellantis Group (which includes Vauxhall, Citroën, Fiat and Jeep) and is arguably one of the most stylish. There are plenty of low-mileage examples at this price point, although we'd recommend trying the i-Cockpit cabin layout, which its downsized steering wheel, before parting with your cash.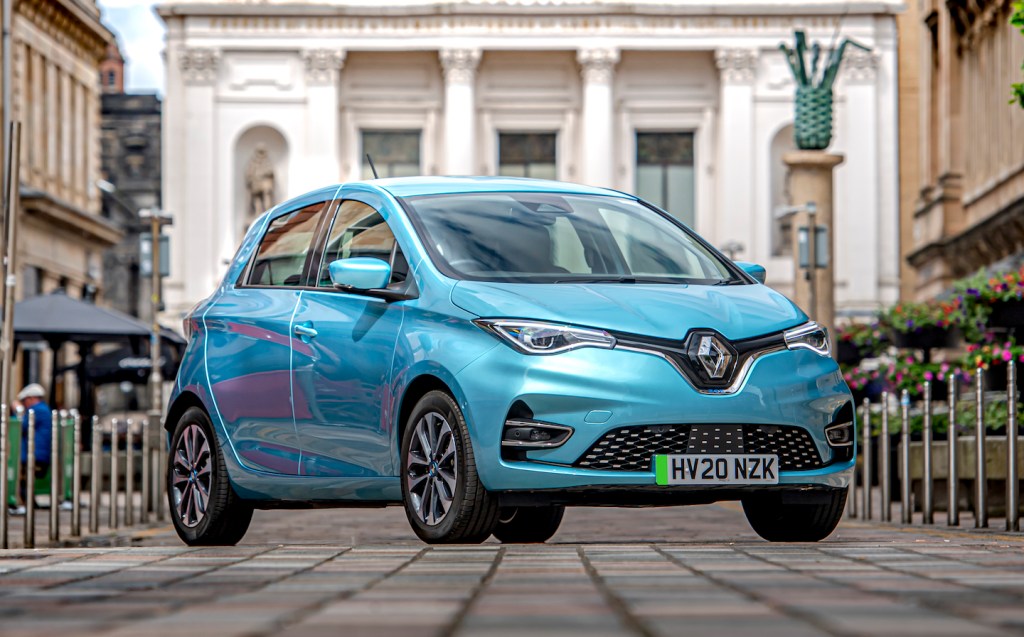 Renault Zoe (2019-onwards)
Range when new: 245 miles (WLTP)
The most recent Zoe, introduced in 2019, ditched the battery rental scheme completely so that simplifies the used buying process somewhat. It also has the biggest battery, at 52kWh, so it can go a relatively long way on a single charge, while the revamped interior shares high-quality switchgear with the latest Clio.
Around £12,000 will get you behind the wheel of a basic model but easily more than 200 miles of range in everyday driving. Bear in mind that this Zoe scored a poor safety rating with Euro Nap in 2021, as the tests involve entry-level models which at the time didn't include advanced driver aids available on the higher-specification versions. After the result, Renault made features such as auto-emergency braking and lane-keeping assist standard across the range, so check what is available on your chosen model.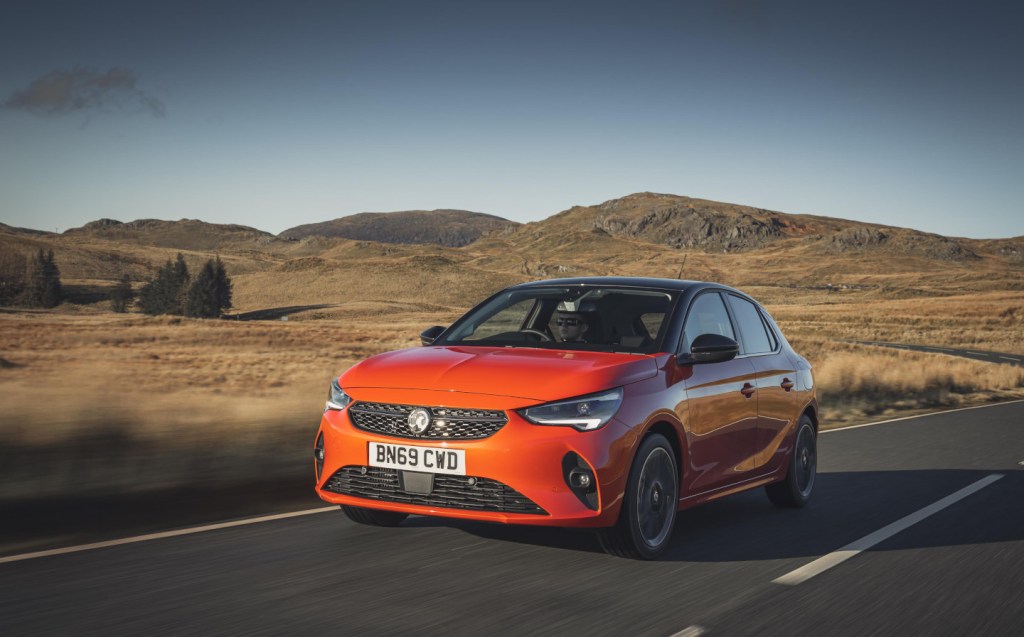 Vauxhall Corsa-e
Range when new: 210 miles (WLTP)
If you can't get on with the Peugeot e-208's driving position, all is not lost because the Corsa-e is identical under the skin. It uses the same 50kWh battery and charging system, and while it's not the most exciting to drive, it's quiet, refined and has a conventional cabin layout. Far more grown up and accomplished than you might expect.
What to look for when buying a used electric vehicle
As well as all the usual checks you should make when buying a used car — looking for damage and excessive wear; running a history check; checking for outstanding finance — there are some other things to look for on an EV.
First, check the charging socket — if that's damaged then there's a potential fire risk, or you might not be able to charge the car at all. Most EVs should come with charging cables, too. See if you can see it charging.
Similar to how petrol engines lose power over time, electric vehicle battery packs start to lose performance. The older an EV is, the less charge the battery may be able to hold. Most manufacturers offer an eight-year warranty for the drive battery that guarantees a capacity of 70 per cent (depending on cover). If it dips below that, then replacement could be possible.
Check the predicted range when the car is fully charged, and if possible take it for a short drive to see what happens to the range calculation. If the range is greatly below what you might expect, the battery may be more tired than some other examples, so be prepared to shop around.
Thanks to regenerative braking (where the electric motor is used as a generator when lifting off the accelerator, to recover some energy back to the battery and thereby slowing the vehicle down) means there is often less wear on the brakes. However, it's worth checking these to ensure they haven't deteriorated through a lack of use; brake discs can warp when not used regularly.
One thing that is possible is excessive tyre wear. EVs are relatively heavy, so tyre wear could be higher than for a similar petrol car.
---
This article features cars that have been chosen independently by Driving.co.uk journalists, and our opinions are unbiased. We may earn revenue if you click the links and make a purchase, but we never allow this to affect our opinions.
Related articles
Latest articles