Car market fixed by 'brutal' China and the West is 'too scared' to fight back, says Iain Duncan-Smith
Westerners should be very concerned about China, says former Conservative Party leader
China has manipulated the car market to control global production, and the switch to electric vehicles has handed the "brutal, dictatorial" country even more of an advantage, according to Sir Iain Duncan-Smith.
The MP for Chingford and Woodford Green, who led the Conservative Party from September 2001 to November 2003, said that the Chinese state's subsidies for its homegrown companies, including producers of rare earth metals needed for EV batteries, runs contrary to World Trade Organisation rules and has "fixed" not only the car market but also other industries, such as telecoms.
"I raised this in the House of Commons," Duncan-Smith told Driving.co.uk. "I was told that telecoms companies were turning to [Chinese firm] Huawei because of a market failure; the free market not being able to be competitive. It's quite the contrary; what actually happened is, against the WTO rules China has essentially fixed the market."
Doing so, he said, has allowed Chinese firms to undercut the rest of the world. The result for the car industry has been a need by western car makers to also build cars and batteries in China, where it is cheaper to do so, and to use much more affordable Chinese materials.
"This has been the case in the Chinese car industry for some time," he said. "China has more battery factories than the West put together, many times over. Most of the West has now decided to buy their batteries from China. Their cars are being made in China."
By 2030 it is expected that China will make more than twice as many batteries as every other country combined, according to consulting group Benchmark Minerals.
Research from CRU Group, published in the New York Times, states that 41 per cent of the world's cobalt mining is controlled by China, and 73 per cent of its refining.
Cobalt accounts for 4.3 per cent of an EV battery, according to UK environmental think-tank Transport & Environment, and around 70 per cent of global cobalt production comes from mining in the Democratic Republic of Congo (DRC), according to the US Geological Survey's (USGS) Mineral Commodities Survey 2023.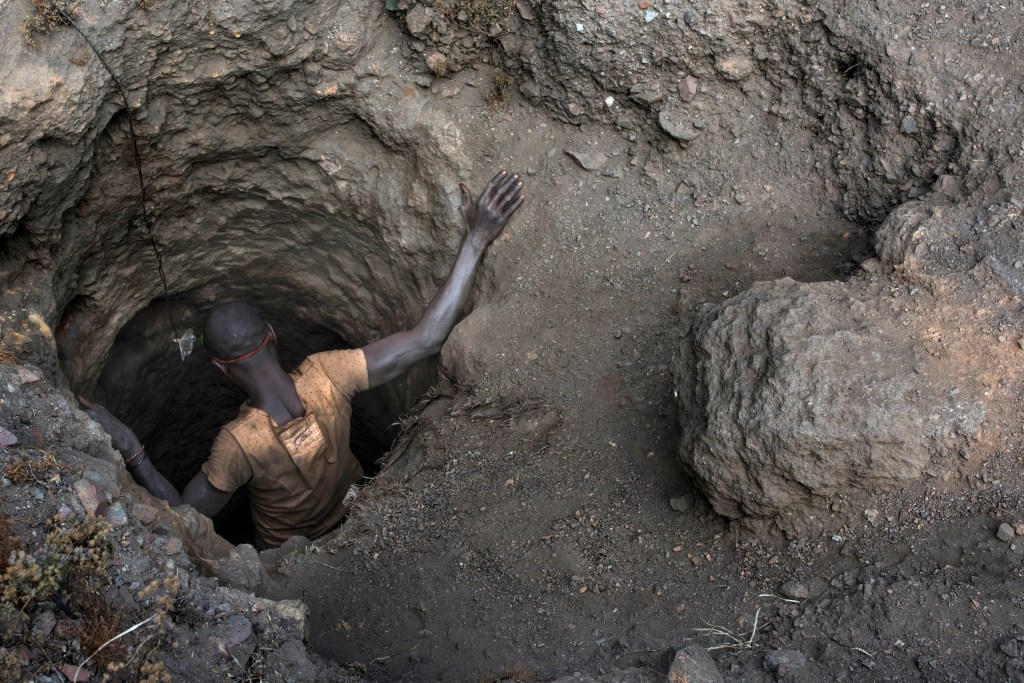 Amnesty International found that cobalt was mined in the DRC by children and adults in "horrendous conditions" such as narrow man-made tunnels, where they are at risk of fatal accidents and serious lung disease. Some of the world's biggest brands were "failing to ask basic questions about where their cobalt comes from," the human rights charity said.
Graphite forms the largest proportion of materials in an EV battery, at 28.1 per cent, and China has cornered the market on this, too, with 70 per cent of the refining market. Grinding graphite causes air pollution and China's less stringent environmental regulations mean that it can choose to ignore the more sustainable – and costly – processes sought by other developed nations.
Nickel comprises around 15.7 per cent of an EV battery. Processing the metal generates toxic waste that should be disposed of responsibly, which drives up costs massively in nations that clamp down on environmental waste.
The New York Times reported that China refines 95 per cent of the global supply of manganese (5.4 per cent of an EV battery) and 67 per cent of lithium (3.2 per cent of a battery pack).
It also found that China produces 77 per cent of the world's cathodes, 92 per cent of the anodes, 74 per cent of the separators and 82 per cent of the electrolytes that go into batteries. It's estimated that America makes about 1 per cent of the world's cathodes, the paper reported.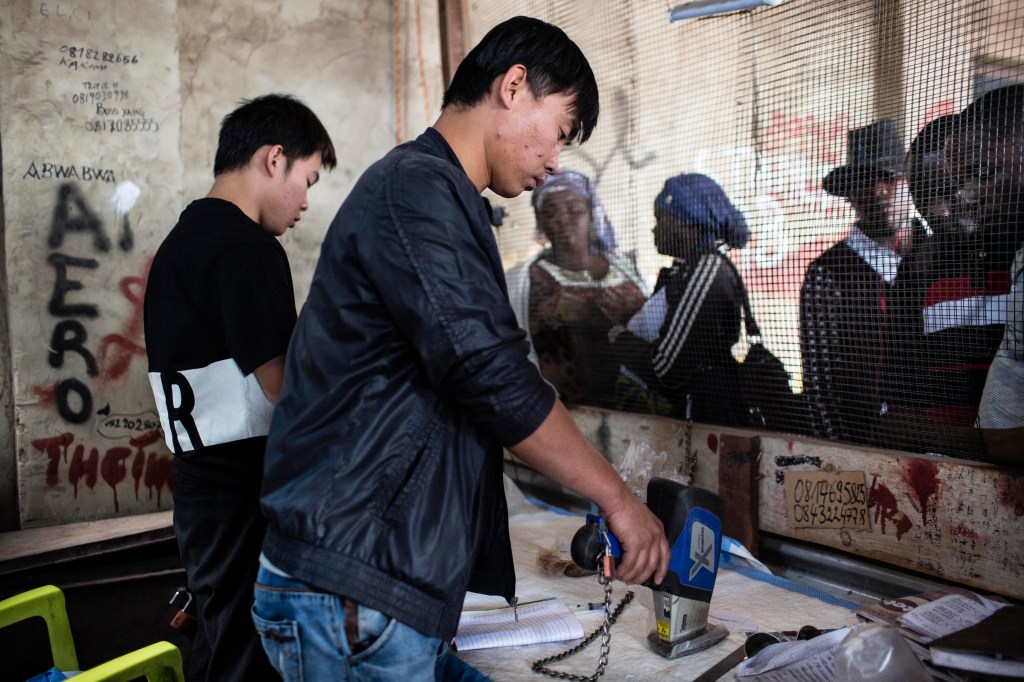 Chinese price fixing is concerning not only because it gives China an unfair advantage but also because the resulting market dominance raises issues of data protection and human rights, said Duncan-Smith.
"It is a terrible country," he said. "It's run by an awful government that is brutal. It locks up dissidents and tortures them; we know very well that it's committing genocide now in the Xinjiang region, getting rid of the Uyghur – an ethnically Muslim group. They put the kids into re-education camps and they've sterilised the women.
"The men have been shipped off to forced labour camps, and there they build all sorts of products that we buy without question, which are in the supply chains. Many of our solar arrays contain stuff that's probably been mined and refined through slave labour."
Despite these concerns, many leading car makers from around the world have entered into strategic partnerships with Chinese manufacturers, or established research and manufacturing operations in China, an effort to produce vehicles that are affordable to buyers and can compete with native Chinese firms.
Those that Driving.co.uk approached for comment highlighted stringent corporate responsibility guidelines and human rights rules, including strict anti-slavery requirements.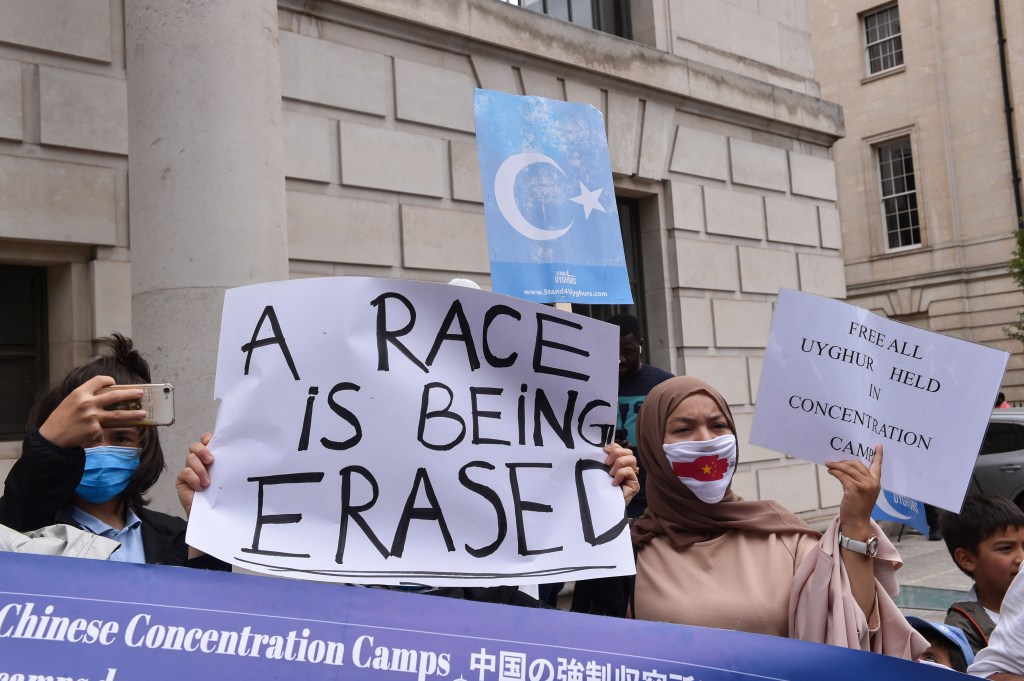 Manufacturing in China could prove to be a disaster for other reasons, according to Duncan-Smith: "China steals IP [intellectual property] all the time. Many companies have set up in China to produce stuff, next thing they know they've closed and gone because China's stolen their IP. They do it all the time."
The MP said he was informed by a reliable source about one Japanese car maker which had its vehicle IP stolen and a "shadow factory" built nearby, creating so-called copycat vehicles. "They began to realise that these Chinese workers were tired because they were working in two jobs … these workers were bringing all their knowledge and technology to the [shadow] company, and they were building cars that look just like the Japanese cars.
"The Japanese firm complained about it and the next thing they knew, a whole bunch of people came in and started smashing up the Japanese factory and burning it down. The police arrived and just stood and watched. The Chinese government just ignored them."
Copycat cars in China are a well-established phenomenon, and there are even motor shows dedicated to them. In an unusual example of the West fighting back, JLR eventually won a three-year court case in Beijing against Chinese firm Jiangling Motor Corporation (JMC), which was found to have copied five specific features of the Range Rover Evoque for its Landwind X7.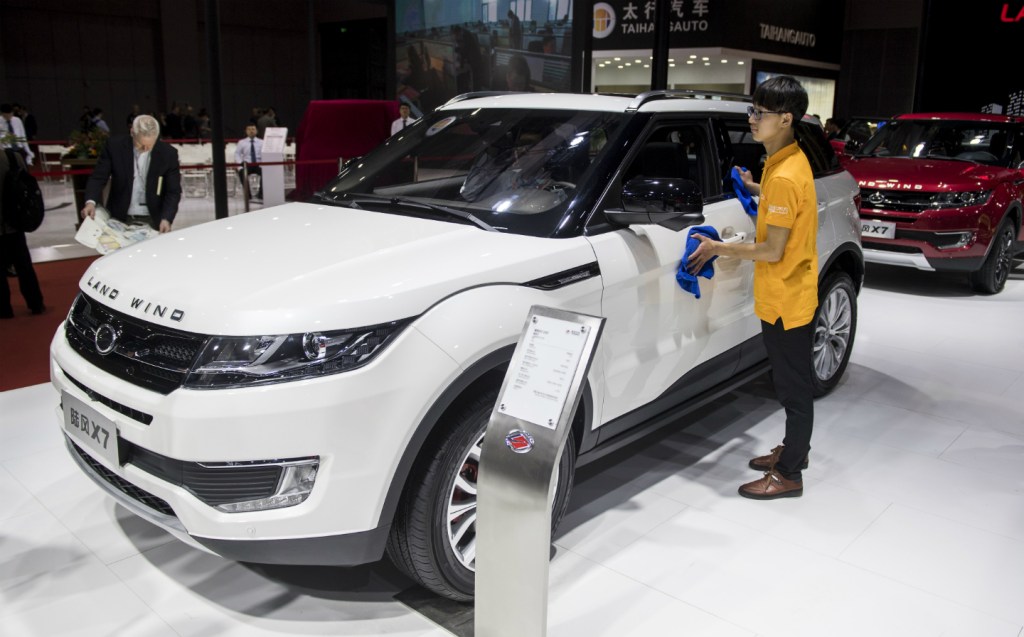 However, now China has established itself as the world's largest automobile manufacturer, many homegrown firms are producing high quality original products for sale in Europe. It's estimated that as many as 25 Chinese car brands could flood the market in the coming years, with Ora and BYD having already launched well-received cars in the UK this year.
For those buying Chinese cars, data privacy could be a concern. Chinese companies are subject to espionage and national security laws that would require them to hand over data to the state when requested, according to experts.
It's for this reason that many politicians, including Duncan-Smith, objected to employing Chinese telecoms giant Huawei to build Britain's 5G networks. Huawei was attractive to the UK as it is able to undercut many international rivals.
"They [the Chinese government] see this all massively strategically; that they need to dominate global markets. And they are doing it. I can't think of a market that they're not now in or dominant over the West.
"President Xi has been very clear: he said from the word go he thinks that Western democracy is an 'aberration 200 years old', and that the only way to govern is their way to govern. He also has made it clear that he believes that the West is decadent, and that China's role is about to be restored after years of chaos. They're now restoring China's rightful place in the world, as he sees it – one of dominance.
"They've learnt the lesson of the Soviet Union, which didn't dominate economically and was destroyed by the economic power of the West. China now are destroying our economic power. And the West is scared stiff of doing anything about it because China can pull the plug."
Follow @wdron
Tweet to @wdron
Related articles
Latest articles