Alan Mann Racing shows off electric Ford Mustang Mk1 restomod
'Electrification is a good way to keep cherished classics on the road'
---
Published 25 October 2023
It was a racing team that became famous in the 1960s for preparing — and winning championships with — fire-breathing Fords that beat even the Blue Oval's works teams, but now Alan Mann Racing is taking a giant leap into the electric era with a new restomod EV based on the classic Ford Mustang.
The first in a new line of "Alan Mann Legacy Edition" restomod models, the AMR ePower Mustang is heavily modified throughout to accommodate the new electric drivetrain, with uprated and lightweight suspension, brakes and other components to compensate for the extra weight of the battery. The overall package is just 100kg above the 1,298kg of the original factory car, according to AMR.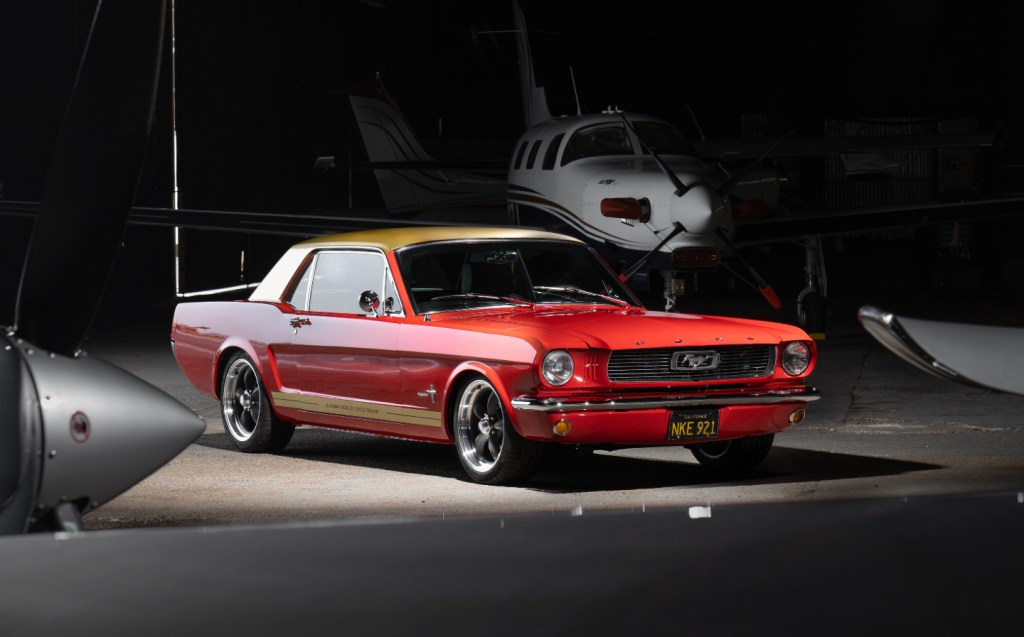 Alan Mann Racing will source an original car for buyers, or take an owner's car, and then strip it down to the bare body, with the shell and mechanical components that are carried over replaced or refurbished, before the car is reassembled.
The rebuild involves a modernised interior featuring bespoke instruments and a touchscreen infotainment system, along with an uprated racing-spec chassis that includes new front and rear subframes to which the new ePower Mustang-specific parts are mounted.
Each vehicle takes around 1,000 hours to complete, depending on how much work is needed to restore the original body, and final assembly of the initial cars will take place at an engineering partner based in Philadelphia, America.
Amazingly, the US firm's CEO has the same name as AMR's director Henry Mann, though the two are not related.
"We not only share an automotive passion with our business partners, but we also share a name," said AMR's Mann. "Henry and his family have a 50-year history of manufacture, sales and service in the precision electronics and hi-tech lighting sector and have independently curated an extraordinary collection of modern and classic automobiles."
More performance than the original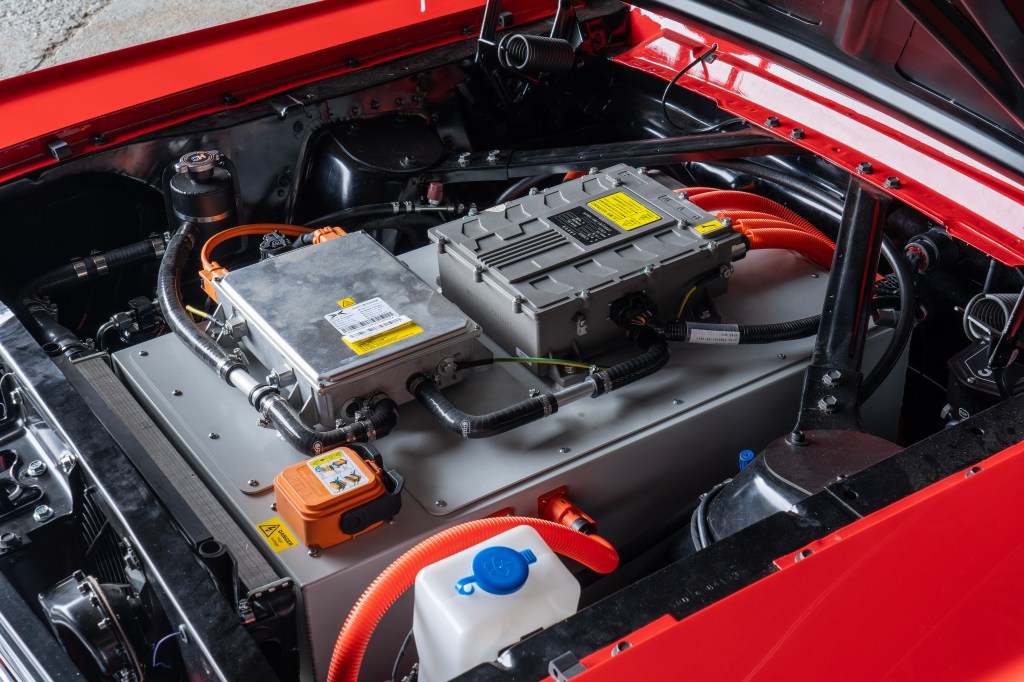 The British-designed ePower Mustang features two battery packs, one under the bonnet and one at the rear, for 50:50 weight distribution. The electric motor is up front but, as with the original car, power goes to the rear wheels via a Torsen limited-slip differential. The total output is a claimed 300bhp — more than even the most potent of the original Mustang's factory engines, with that 4.8-litre V8 producing up to 271bhp.
The suspension is all new, with independent double wishbones featuring billet aluminium uprights all round, replacing the original's steel front struts and rear leaf springs.
Stopping power is increased from the 1960s set-up, with ventilated front and rear discs with six-piston callipers in front and four-piston callipers behind. The system also includes regenerative braking, which reclaims some of the energy normally lost as heat back into the battery.
Owners will be able to travel up to 220 miles per charge of the AMR ePower Mustang's 77kWh battery, AMR claims, and it features both AC and DC rapid charging, with a 20-80 per cent top-up taking 40 minutes.
According to the historic racing outfit based near Woking, Surrey, the Mustang was an obvious first car in the Legacy Edition series not only because of the Alan Mann Racing's ties to the Ford brand but also because there are plenty of original examples out there: in the first two years of production alone, 1.3 million Mustangs rolled off the production lines in California, Michigan and New Jersey.
"We have been watching the incredible growth of so-called resto-mods with interest," said Henry Mann, son of founder Alan Mann, and director of AMR. "We've seen cherished cars that owners want to improve, and we've seen those that owners want to future-proof, and we believe our new 1960s Mustang Coupe meets both needs.
"We are tremendously excited to be growing our core expertise, as this effectively future-proofs our own business as legislation continues to tighten around the use of classic cars and combustion engines.
"We will always love the sight, sound and smell of a finely-tuned internal combustion engine, but we recognise there may come a time when they are no longer viable. We believe electrification is a good way to keep these fabulous cherished classics on the road."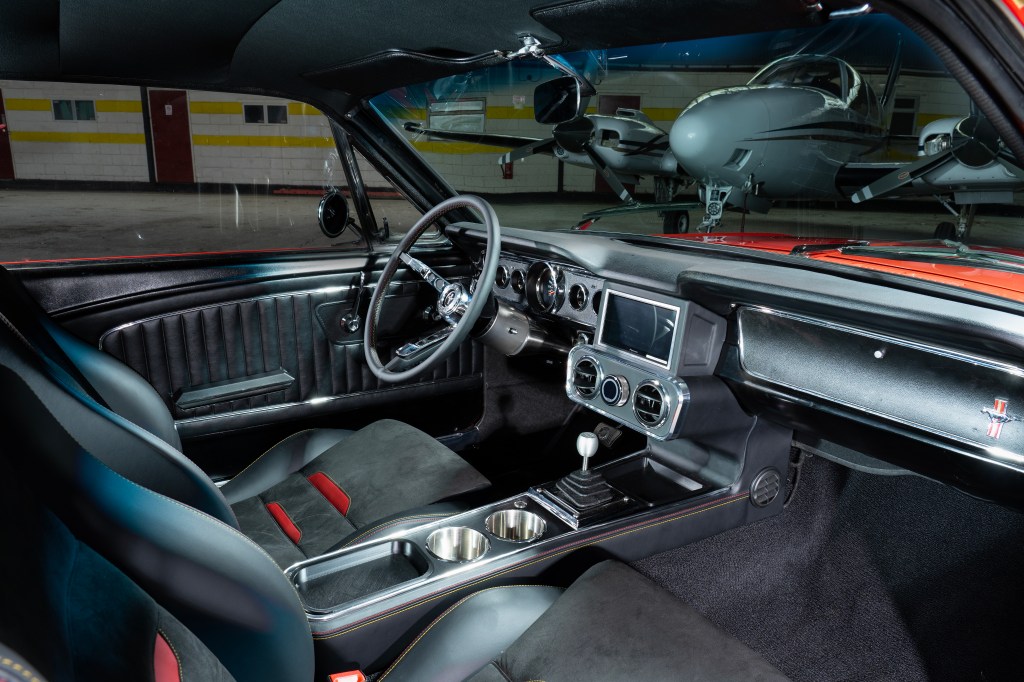 America only… for now
AMR says the cost to customers depends on how much work is involved in the restoration and final destination taxes, but a figure of "from £200,000" is quoted.
Sadly for British buyers, the extent of the changes to the original car mean that the AMR ePower Mustang falls foul of the DVLA's points-based system for vehicle modifications, and as such is considered "Radically Altered". That means it cannot retain the original registration and would be subject to an "Individual Vehicle Approval" test, which Alan Mann Racing is not considering at present. Instead, the components will be sent to Mann ePower Cars for final assembly and use in the America and other territories, where rules on vehicle modifications are more relaxed.
That is, Mann admits, unless his phone rings off the hook with UK-based orders. But his message to the DVLA is to "sort it out".
"If you're running a lot of torque through an old gearbox, it's going to break eventually," Mann said. "So we have to consider that in what we do, and that means IVA or type approval, or something. But I think it's restricting what people like us would like to do."
Related articles
Latest articles