Electric classic car conversion industry booming with specialist announcing two-year waiting list
Unprecedented growth
---
Published 17 February 2022
Conversions of classic cars to electric power have become so popular that customers of one British-based specialist are being told that if they place an order today, they'll have to wait 48 months for delivery.
Northamptonshire-based Lunaz Design has announced that, due to soaring demand, all of its production slots for 2022 and 2023 are sold out with orders now open for 2024 completion only.
The company has also said that, in response to demand, it would increase the production capacity at its Silverstone factory to 110 cars per year — a 50% rise since the firm first opened its order books in 2020.
A huge growth in order numbers over the last two years has seen both Lunaz's factory area expand to 130,000 square feet over two sites and a workforce that has increased by some 500% to 120 employees, making it the largest manufacturer and employer in Silverstone's "Technology Cluster".
Lunaz expects to expand to 350 employees within the next year.
The company currently produces a range of restored and electrified British prestige classics including first-generation Range Rovers, Bentley Continentals, Jaguar XKs, Aston Martin DB6s, and Rolls-Royce Silver Cloud and Phantom models.
Lunaz sells cars in a wide range of markets globally and has seen significant growth in Europe, North America and the Asia Pacific region. Much of the increased demand for its "upcycled electric vehicles" comes from a resurgent hospitality sector where electrified classic Rolls-Royces provide a useful and attractive addition to hotel limousine fleets, especially in city-centre areas that may be subject to increasingly stringent emissions laws.
Prices for Lunaz's creations are far higher some of the most expensive new electric cars on the market. The cheapest model is the converted Range Rover with pricing starting from £290,000 plus taxes, working all the way up to a starting price of £950,000 for an electrified Aston Martin DB6.
Rolls-Royces sit somewhere in the middle with Silver Clouds priced from £350,000 and larger Phantom limousines starting at £550,000.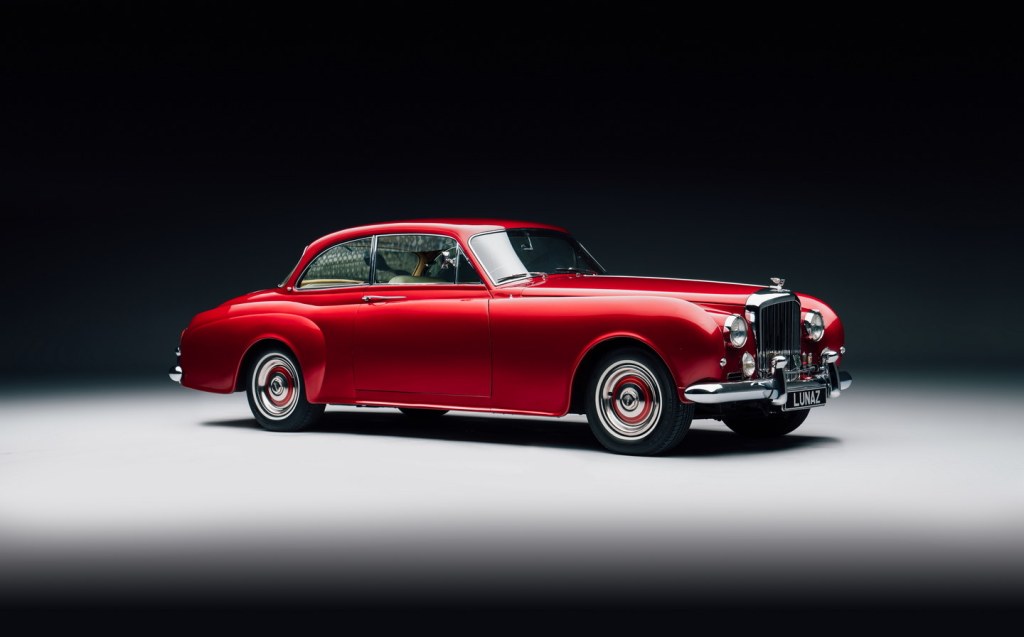 The design and build process are overseen by ex-F1 engineer Jon Hilton and Lunaz's design director, Jen Holloway, formerly of Aston Martin.
The car is weighed, analysed and 3D-scanned to create detailed CAD models to ensure the converted vehicle retains as many of the original's characteristics as possible. The engine and gearbox are removed to be replaced with the company's own modular electric powertrain, which is why the company only works with a limited number of specific models.
This is in contrast to other specialists such as Electrogenic and Electric Classic Cars, which will convert almost any model to electric power, from classic Minis to VW Campervans, as well as sports cars from Porsche and TVR.
Before Lunaz strips down the bodywork and interior of its select models, in readiness for the bare-metal restoration, Holloway and her team consult with the owner in order to set the visual direction of the build. That can include faithfully returning the look of the car to how it was when it originally left Solihull, Crewe or Newport Pagnell, or turning it into something with a few more contemporary and modern touches — known in the industry as a "restomod".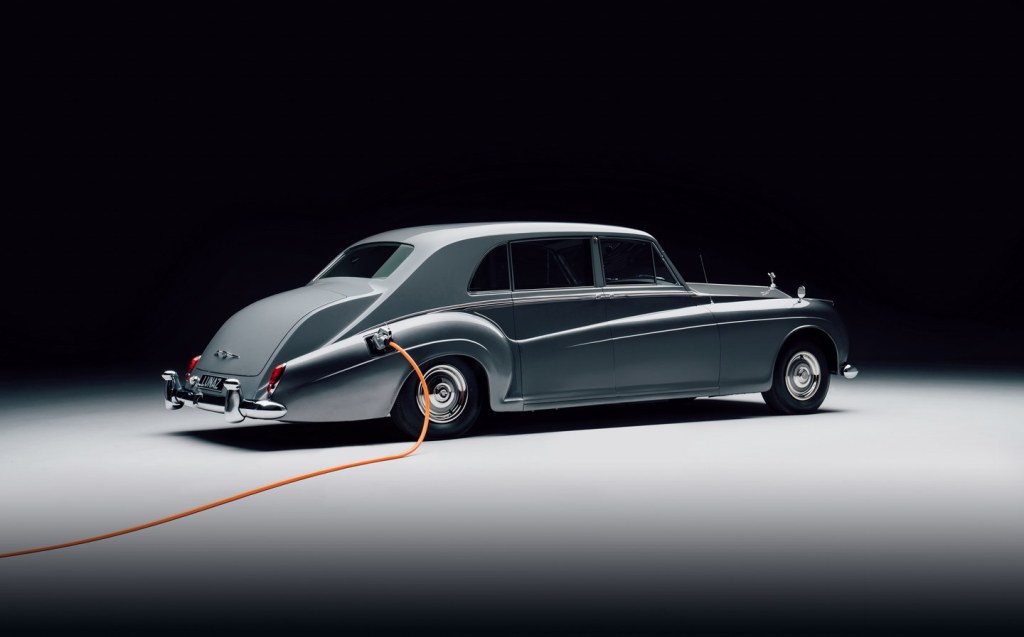 Owners can, for instance, eschew animal-based materials in the interior, opting instead for carpets and seats made from recycled plastics to closely mimic the characteristics of lambswool and leather. The switchgear and gauges, even if they correspond to modern functions such as monitoring the battery level, sympathetically mirror what was originally in their place.
"Our work remastering these most significant automotive icons represents the essential preservation of objects with weight far beyond the sum of their parts as classic cars," said Holloway. "We are proud to write new chapters in these most extraordinary legacies."
Growing environmental consciousness as well as greater acceptance of electric cars generally has seen the electric classic business take off faster than a Tesla-powered Beetle in recent years.
Why convert a classic car to electric power?
Many owners see electrification as a way of future-proofing their classics for a world in which they fear internal-combustion cars may eventually be outlawed.
For others, living in areas such as London's Ultra Low Emission Zone, it's a way to drive an interesting car without having to pay for the privilege every day.
Electric motors can also provide improved performance — classics that struggled to get up hills with their petrol engine can do so with the ample torque offered by electric power.
Electric conversions are also easier to drive without specialist skill, meaning family members can borrow a car without the owner fearing they may damage the mechanical components through misuse.
For more still, the attraction lies in one of the biggest advantages of an electric vehicle — its reliability; the relative lack of moving parts compared to an internal-combustion car means that classic car owners can have all the style and heritage of a classic, but without the breakdowns and dirty fingernails.
The fact that they start every morning without fail is a big draw for owners who have grown tired of being late for appointments because they've been let down by ageing machinery. Electric conversion can simply mean more classics remain on the road.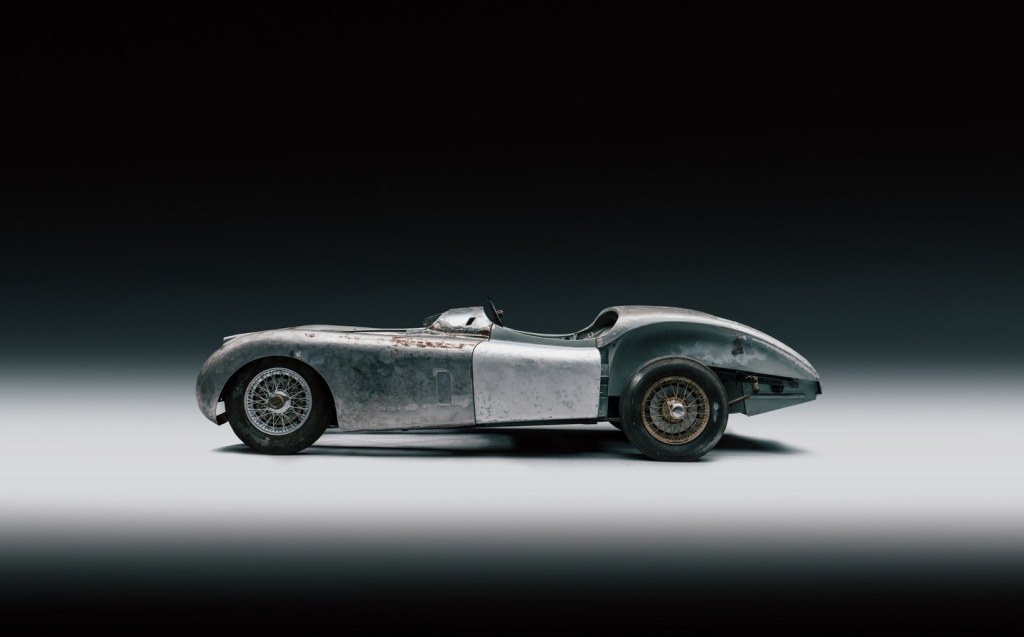 Converters say it's not a one-way street, either — by retaining the original engine, transmission and exhaust, after a sympathetic electric conversion the owner can convert back to original condition at any time.
One company that converted a Jaguar E-type to electric told Driving.co.uk that only a single hole was drilled into the chassis during the process, to allow a cable to be routed to the charging port, behind the petrol flap. In other respects, the original frame was unmolested and capable of being retro-fitted with its original components.
Prices of the vehicles also tend to increase after conversion, according to classic car insurer Adrian Flux, though depending on the model, the costs of doing so may outweigh the resulting price uplift.
Despite the benefits, some classic car enthusiasts remain defiantly opposed to what they see as nothing less than abject violation of heritage vehicles. One former editor of a classic car magazine told Driving.co.uk that electric conversions can no longer be considered "classic cars" at all.
However, Lunaz's success proves many classic car owners are willing to pay even the highest prices to own an electric version of a classic car.
"Surging global demand for an electrified and remastered classic car by Lunaz is affirmation that clients are responding to a proposition that preserves the most celebrated cars in British automotive history, while answering the pressing global requirement to transition to more sustainable practises," said David Lorenz, Lunaz's founder and CEO.
"We are proud to introduce an entirely new and conscious audience to the pleasures of classic car ownership by answering the key questions of reliability, usability and sustainability. We are delighted to further the legacies of these beautiful vehicles in greater numbers in doing so creating highly skilled jobs and economic impact."
Tweet to @ST_Driving Follow @ST_Driving
Related articles
Latest articles