Classic car electric conversions: is it sacrilege or future-proofing?
Tiff Needell, Edd China and other experts debate the issue at London Classic Car Show
---
Published 22 February 2019
THE CAR industry is making massive strides towards electrification, with increasing numbers of plug-in models arriving in showrooms. But some eco-minded engineers are taking things further: stripping combustion engines out of classic cars and replacing them with pure-electric innards.
Classic car traditionalists will be incandescent with rage at the very idea. To them, it's akin to painting over a Rembrandt or ripping out the heart of your beloved labrador.
But to others, swapping a classic car's original engine for an electric motor makes perfect sense in these post-dieselgate times, with both petrol and diesel vilified for their harmful emissions and ever more stringent legislation clamping down on fossil-burners entering city centres. One day we may not be able to drive anywhere if it means emitting toxic gases.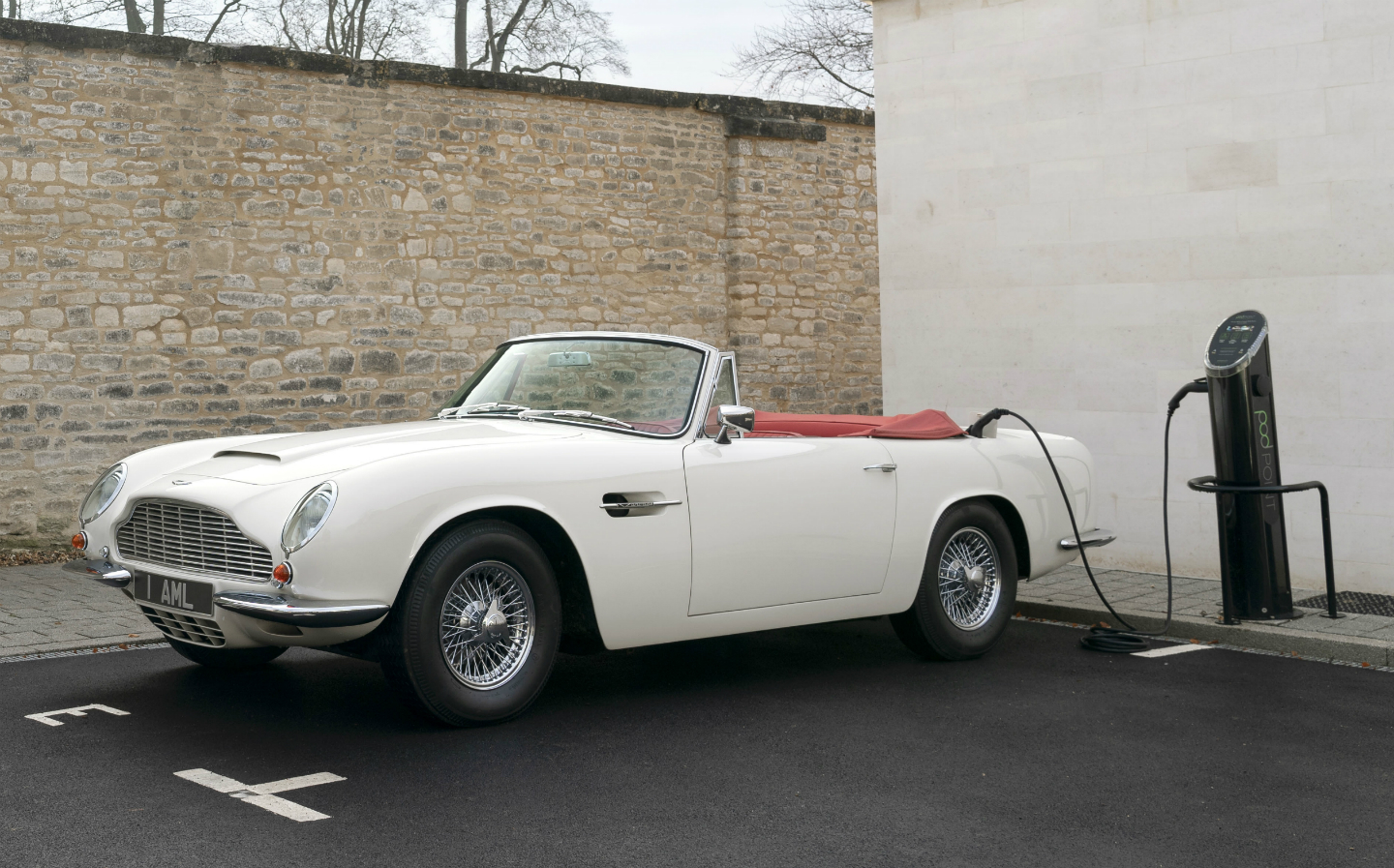 What's more, argue those in favour, reliability greatly increases, with worries over engine over-heating and fluid levels becoming a thing of the past. Transmission failure? What transmission? Double de-clutching? What on earth was that all about?
But the noise, the smells, the quirks and the necessary mechanical sympathy ("No-one but me knows how to drive old Betsy, you know") are all gone, too. And what about faithfully preserving motoring history?
Keeping classic cars as original as possible is still the most popular approach, according to a new YouGov poll for the ERS, the specialist car insurer. Only 19% of those surveyed believed it was appropriate to convert classic cars  to electric power, with 43% against the idea.
Clearly a hot topic, the "Big Electric Classic Debate" was held at the 2019 London Classic Car Show last week, with guests such as ex-Wheeler Dealers mechanic Edd China, Electric Classic Cars founder Richard Morgan, Fifth Gear's Jonny Smith and Tiff Needell, and ERS' bespoke underwriting chief Tom Donachie all on stage.
Though he was buoyed by the poll results, by standing against electric conversion Needell was very much in the minority, as all the other panelists supported the idea of conversion. One of the biggest supporters was Edd China, who said the eco-benefits of zero emissions classic motoring were "almost secondary to the fact it's the performance and the fun that we get to keep having."
Unsurprisingly, that point was echoed by Morgan, whose company carries out the conversions, who revealed that he was surprised to find "a lot of our customers have started to be daily drivers in classic cars, which never would have been the case beforehand."
Donachie added that electric conversions could make classic cars more appealing to younger drivers, citing an ERS study that showed worries over maintenance are one of the reasons many young motorists are put off owning an older vehicle.
It was Smith, however, who very nearly managed to turn Needell into an electric classic car convert, after arguing only vehicles with unremarkable engines should have a powertrain swap. "I would buy a Citroen DS and convert it to EV tomorrow," he said, "because it would float along like a flying saucer and it would suit that car.
"Would I do it to a Lamborghini Countach? I probably wouldn't."
Morgan's and China's arguments that these conversions can and likely should be fully reversible helped Needell at least warm to the idea over the course of the debate.
That's not to say the presenter and racing driver won't have fairly substantial red lines, mind you. As you can see from the video above, Needell wasn't exactly pleased to hear Morgan reveal one of his clients wanted to rip out his Ferrari 308's V8 engine.
Can't see the video? Click here
Tweet to @J_S_Allen Follow @J_S_Allen