Porsche 911 Dakar video review: Getting to grips with off-road 911 on snow
With added Walter Röhrl
---
Published 10 February 2023
Nearly 40 years after Porsche astonished motorsport fans with outright victory on the 1984 Paris-Dakar, the most gruelling rally on the planet, having entered off-road versions of the 911 sports car, the company has created a new model inspired by that legendary desert-conqueror — and we've driven it.
The new Porsche 911 Dakar, which is limited to 2,500 examples, sits 50 mm higher off the deck than a 911 Carrera S (fitted with sports suspension), giving it the ground clearance necessary for off-road driving. A lift system can raise it another 30mm when needed, at speeds of up to 106 mph, for the absolute roughest terrain, as well as particularly nasty approach and departure angles.
The Dakar gets the familiar 3-litre six-cylinder biturbo engine with 473bhp and 420 lb ft of torque, which allows 0-62mph in 3.5 seconds, though the top speed is limited to 149mph — the maximum for the all-terrain tyres.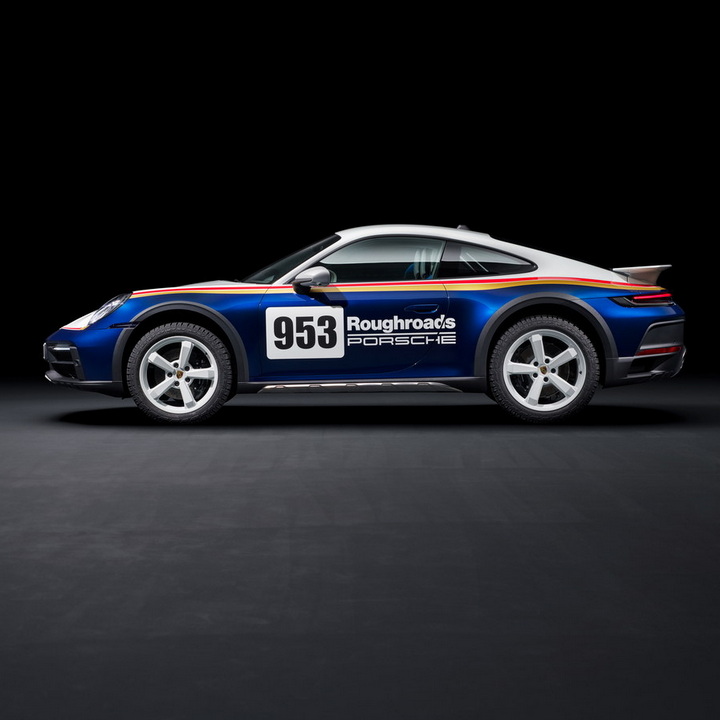 All-wheel drive and Porsche's semi-automatic eight-speed transmission comes as standard, as does rear-axle steering. Along with dynamic chassis control, which includes two new driving modes — Rallye and Offroad — Porsche claims the Dakar can be as at home on a circuit as on a rally stage. 911 Dakar being just as capable on sand and gravel as it is on the Nordschleife.
Grip as standard comes from specially developed chunky Pirelli Scorpion All Terrain Plus tyres, though buyers can also opt for P Zero summer and winter tyres — the latter as fitted when Times Luxury's David Green took the car out on ice.
Check out his video review above, and stay to the end for a rather special lap with German rally ace Walter Röhrl.
Related articles
Latest articles