Porsche steps closer to securing future of combustion engines as Chilean e-fuel plant opens
Could be a lifeline to classic car owners
---
Published 21 December 2022
The Haru Oni synthetic e-fuels plant in Chile, a pilot project to manufacture a near carbon-neutral form of petrol and which is backed by major international companies including Porsche, has been officially opened.
The factory was opened yesterday (December 20) with dignitaries present including the Chilean energy minister Diego Pardow and two members of Porsche's executive board, Barbara Frenkel and Michael Steiner. Porsche holds a 12.5% stake in HIF (Highly Innovative Fuels) Global LLC, which operates the plant.
Frenkel and Steiner performed a ceremonial fuelling of a Porsche 911 using the first product produced by facility, illustrating the eco fuel's potential to keep classic combustion engines running even after new electric cars are mandated by governments around the world.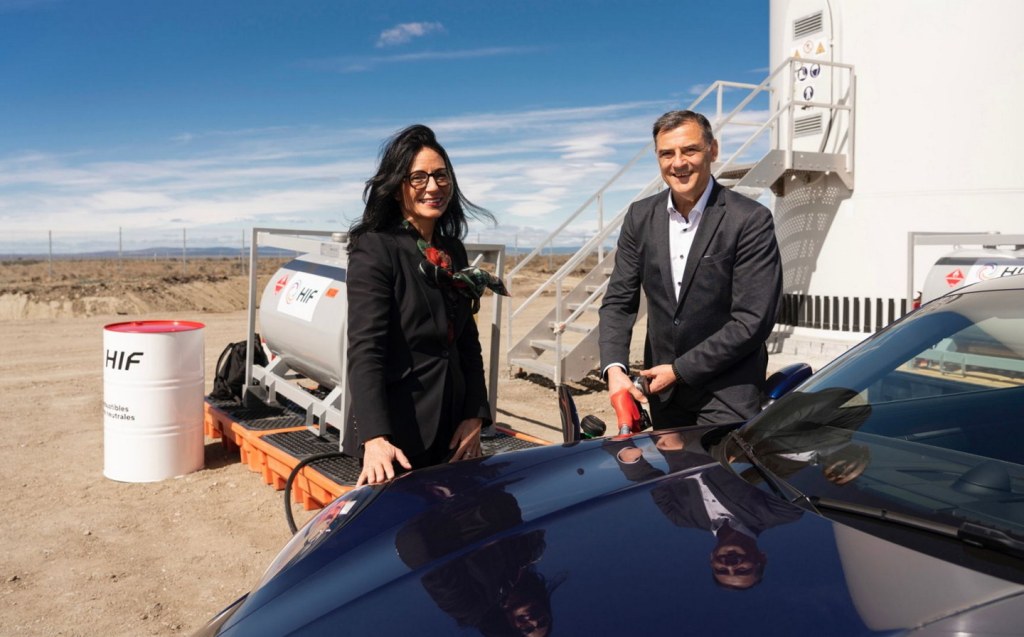 Located in windy Punta Arenas near the Straits of Magellan and Chile's southern tip, the plant is, Porsche says, situated in an ideal place for the production of e-fuels.
The manufacturing process at the HIF plant sees hydrogen extracted from water through electrolysis, which requires a vast amount of energy, all of which, the operator claims, is amply supplied by an on-site wind farm.
Carbon is drawn from the atmosphere and is converted into methanol using a methanol synthesis reactor. Combining the hydrogen and methanol creates a combustible hydrocarbon that can be shipped like any other type of liquid fuel from the nearby port of Cabo Negro and used in an internal combustion engine with few, if any, modifications, all while producing emissions some 85% lower than traditional forms of petrol.
Despite being committed to an electrification strategy, synthetic e-fuels is an area in which Porsche obviously sees potential.
Its decision, announced in April 2022, to increase its share in HIF was worth around £68.4m and the firm says that it has plans to run its entire Supercup racing series on the fuel as well as all the cars at its Porsche Experience Centres.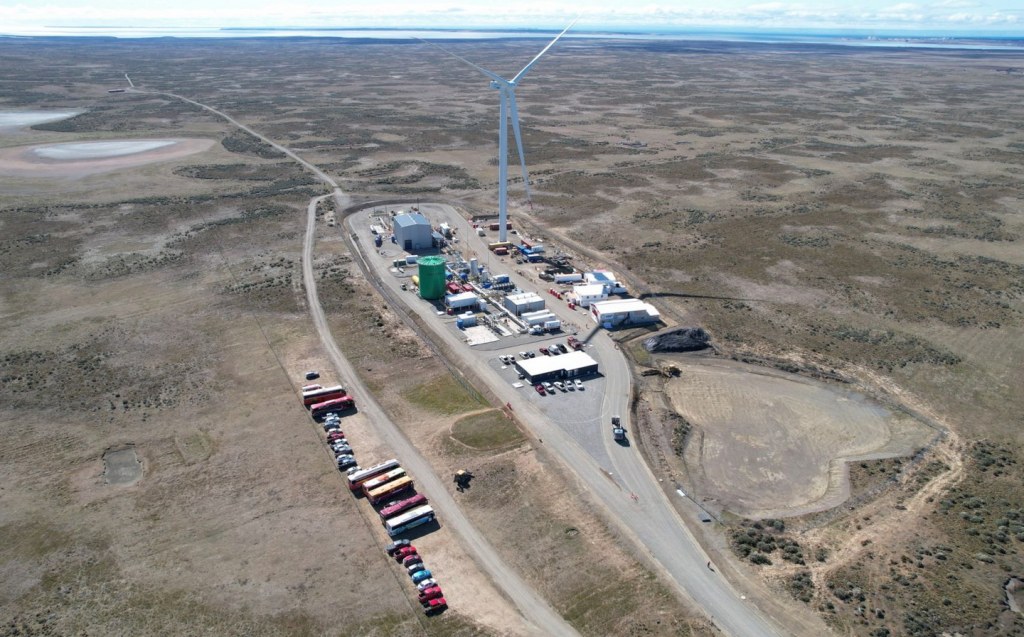 "The potential of e-fuels is huge," said Steiner.
"There are currently more than 1.3bn vehicles with combustion engines worldwide. Many of these will be on the roads for decades to come, and e-fuels offer the owners of existing cars a nearly carbon-neutral alternative.
"As the manufacturer of high-performance, efficient engines, Porsche has a wide range of know-how in the field of fuels."
In addition to Porsche's Supercup championship, another racing series aiming to switch to synthetic e-fuels is Formula One.
New rules due to go into effect from 2026 will see all cars running on synthetic fuels and, while Porsche's experience in the field was seen as a potential advantage in its planned tie-up as an engine supplier to Red Bull Racing, that deal has now fallen through and it isn't clear at present whether Porsche will re-enter F1 at all.
Driving.co.uk analysis
Despite synthetic e-fuel's positives, for many reasons it is not expected that it will stem the tide of electrification in any way, the chief factor in this coming down to basic economics.
During its pilot phase, the Haru Oni plant will produce around 130,000 litres of fuel per year. Even when the plant ramps up production to its full capacity of 500 million litres by 2026, however, that's still, relatively speaking, a drop in the tanker compared to the 40-50 billion litres consumed every year in the UK alone. The introduction of battery electric cars is therefore considered necessary in parallel to any introduction of e-fuels, which would be a niche product.
Cost is another factor that is expected to prevent the widespread use of synthetic fuels: the International Council on Clean Transportation (ICCT), a US non-profit organisation, puts the projected cost of synthetic fuels at between £2.50 and £3.35 per litre by 2030 — an eye-watering sum for motorists covering even average daily mileages compared with the current £1.55 per litre for unleaded.
The environmental benefits have been questioned, too. Though synthetic e-fuels can be produced in a carbon-neutral fashion and burning the fuel is much cleaner than petrol, there remains the fact that they are not entirely carbon-neutral at their point of use, while the environmental cost of shipping e-fuels also needs to be taken into account.
While the plant at Punta Arenas may be able to make e-fuels using wind power, the majority of the world's hydrogen is a carbon-intensive by-product of natural gas production. The amount of energy required for "green" hydrogen production is enormous and would require countries to invest in their energy generation and distribution infrastructure.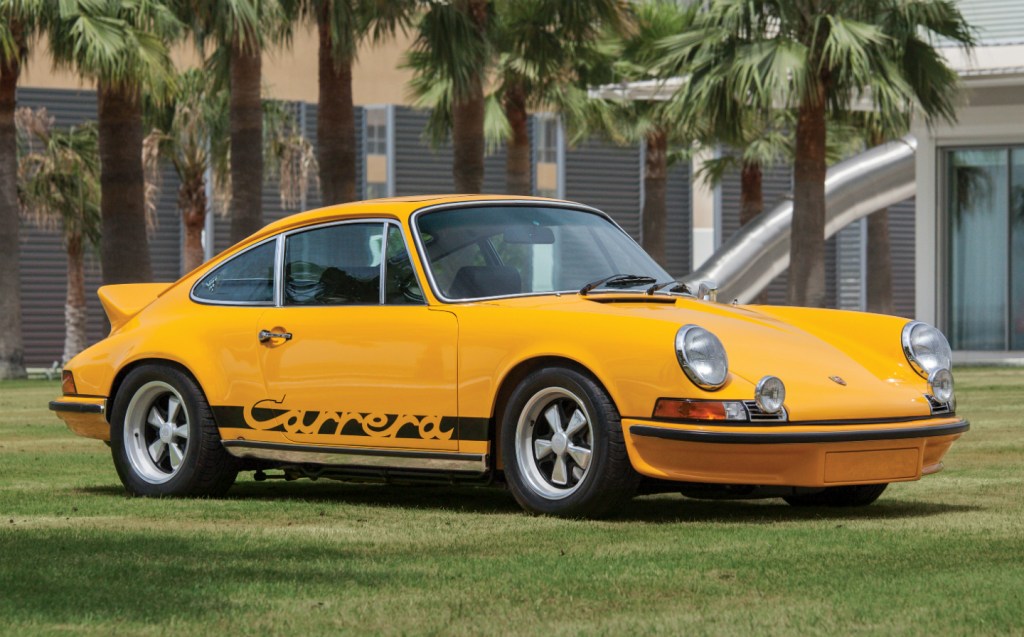 Porsche, however, does not appear to be suggesting that synthetic e-fuels will form a major part of the world's automotive landscape in the future, but its assertion that it could be useful for specialist and hobbyist applications may have some merit.
Even if £3 per litre for fuel is not a feasible price to pay for the average motorist, for classic car owners and motorcyclists who use their vehicles less often, it may not seem so prohibitively steep — something that Porsche says is a major driver behind its decision to invest in the technology.
With 70% of all Porsche cars ever made still on the road, synthetic e-fuels could potentially offer a lifeline to classic car owners as the number of electric vehicles in the global fleet increases and the availability of petrol and diesel resultingly declines.
Although unlikely to greatly impact the world of transport, for classic car owners aiming to keep their vehicles on the road long into the future, synthetic e-fuels may play a vital and welcome role.
Related articles
Latest articles