Top 100 Cars 2016: Introduction and the star cars launching this year
Take your ticket to the 2016 variety performance
---
Published 03 January 2016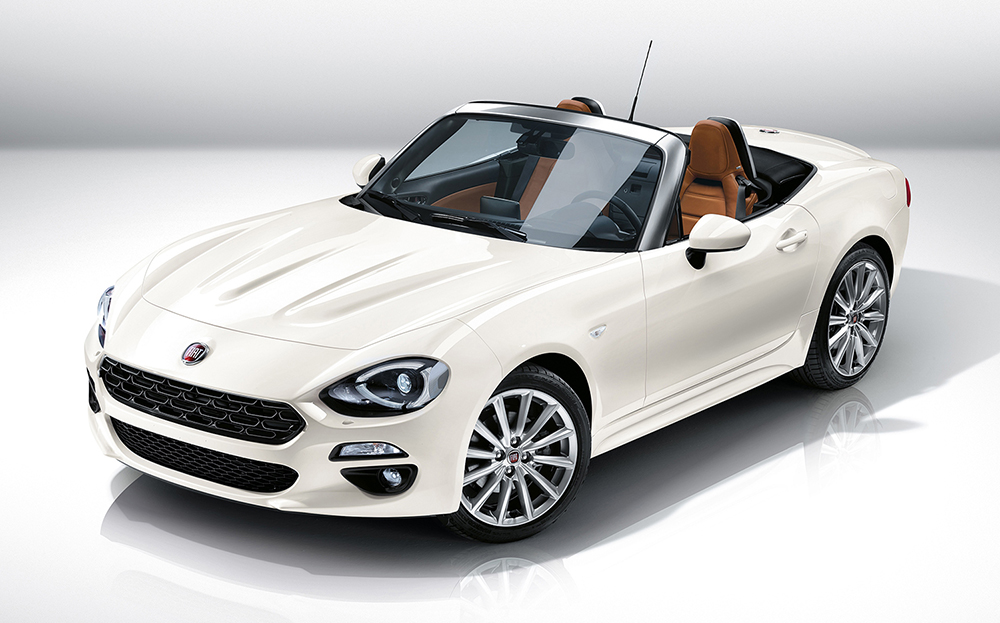 FOR CAR builders and buyers alike, 2016 has all the makings of a bumper year. Manufacturers have a mass of new technology in their toolboxes that promises to make cars more efficient, safer and fit for the connected generation.
That's not all. This year the choice of vehicles will be wider than ever: the car makers have worked out how to build a huge variety of makes and models on a single platform, which allows them to diversify their range without increasing costs and, through economy of scale, lets them offer buyers more car for their money.
To guide drivers through this year's showroom maze, with all its twists and turns, Driving has compiled the definitive list of the best vehicles on sale. These are models that have been driven and assessed by our contributors. For the first time our Top 100 Cars has no fewer than 20 categories, ranging from sensible city cars that will turn on a sixpence and sip fuel to showy supercars that will empty bank accounts quicker than a trophy spouse. This reflects the explosion in the variety of body styles that manufacturers are offering, as well as the number of great models that have arrived for this year.
Naturally, they don't all fit neatly into place. There's no official definition of a supercar, for example, or a prestige model. Many cars will comfortably wear several labels. Jaguar's  F-type could be accommodated in the sports car, coupé or luxury category. The terms "convertible" and "roadster" are often used interchangeably, so for our top 100 we've put two-seat dropheads into the roadster category and those with back seats into family convertibles. Supercars must be able to reach 60mph from standstill in three seconds or less.
City cars must be 12ft or less in length to qualify for a place in our guide.The challenge of categorisation is made more fraught  by the appearance of such things as crossovers, four-door coupés and sporty SUVs, all of which attempt to combine the best aspects of hitherto distinct types of car. Ultimately, a choice has to be made, and sometimes it can seem arbitrary, so apologies if your chosen car isn't where you expect  it.
---
Browse NEW or USED cars for sale on driving.co.uk
---
Before we name our top five cars in each category, let's begin with the most eagerly awaited models due out this year. The Sunday Times has yet to test-drive them, but if they live up to expectations, they will turn out to have been well worth the wait.
N.b.: A contents list with links can be found at the bottom of each page. Click here to view all pages from Top 100 Cars 2016.
Bugatti Chiron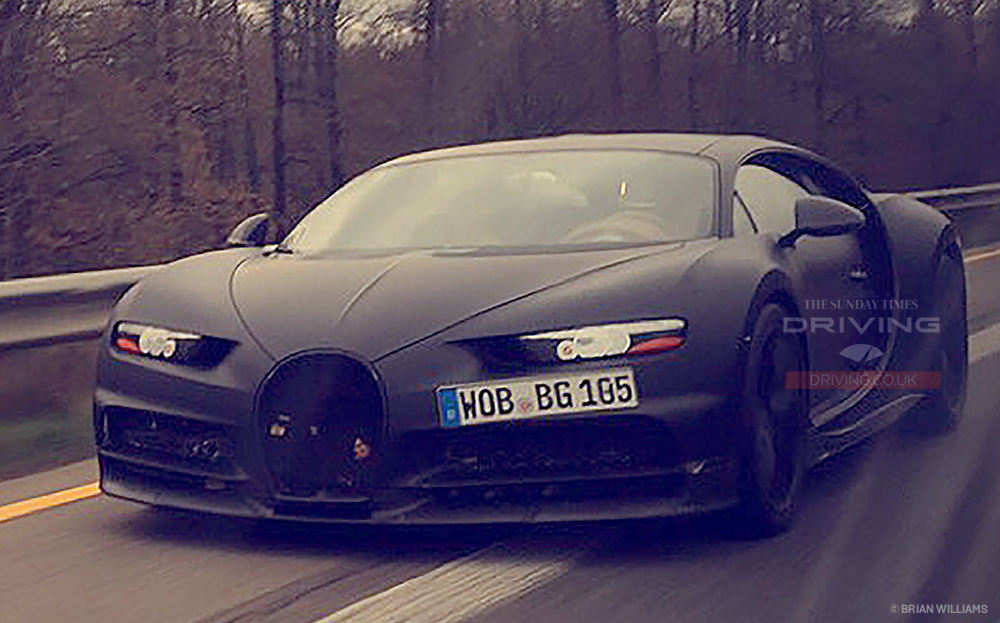 Price estimate: £1.5m
On sale: End of the year
It is 11 years since the million-pound Bugatti Veyron was launched, and the W16 quad-turbo supercar remains the fastest status symbol on wheels. But with all 450 Veyrons sold to power-hungry multimillionaires, it's time to go faster still: Bugatti's Chiron will be the next step up on the hypercar ladder.
Many feared that a machine that is about excess in all areas would be culled by the management of the Volkswagen Group, which owns Bugatti, after Dieselgate. Yet it appears to have escaped cost-cutting measures. What do we know about the Chiron's performance? Its engine may develop as much as 1,479bhp, and Martin Winterkorn, the former head of VW, has said that it will have a hybrid powertrain.
Although the four-wheel-drive Chiron's power output, acceleration and top speed remain a closely guarded secret, the likelihood is that it will be capable of getting from standstill to 62mph in 2.3 seconds and travelling at 288mph — more than four times the national speed limit. If that prospect doesn't get 2016 off to a flying start, nothing will.
View the used Bugattis for sale on driving.co.uk
Alfa Romeo Giulia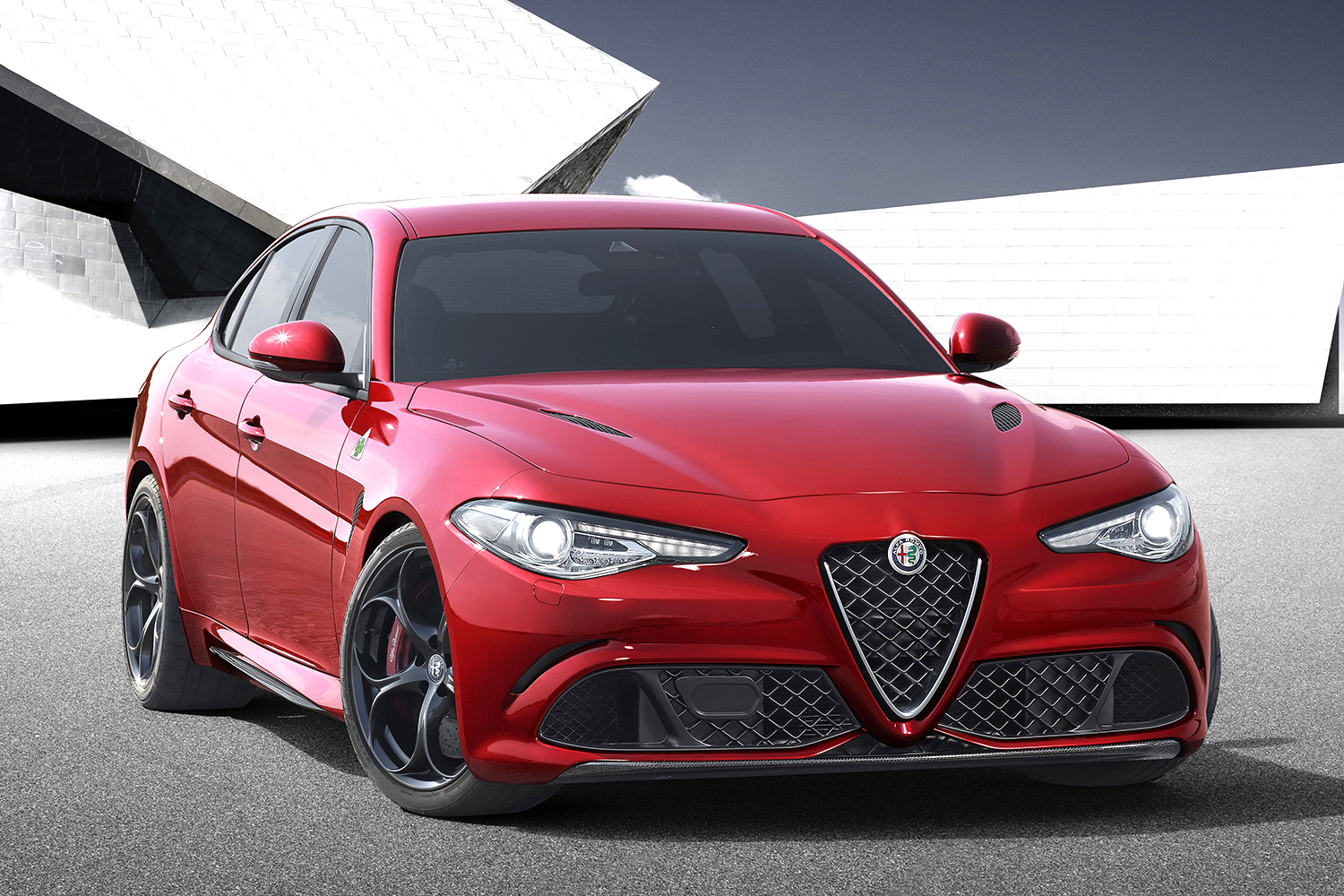 Price estimate: £24,000
On sale: September
Like a neapolitan ice cream in the sun, Alfa Romeo has melted away over the past decade: it offers just two hatchbacks and a   sports car. But the Italian manufacturer  is fighting back with the Giulia, a stylish saloon said to be good to drive, practical to live with and affordable to run. Let's hope it stops the Alfa becoming just an embarrassing drip on the shirt of the car industry.
View the used Alfa Romeos for sale on driving.co.uk
Aston Martin DB11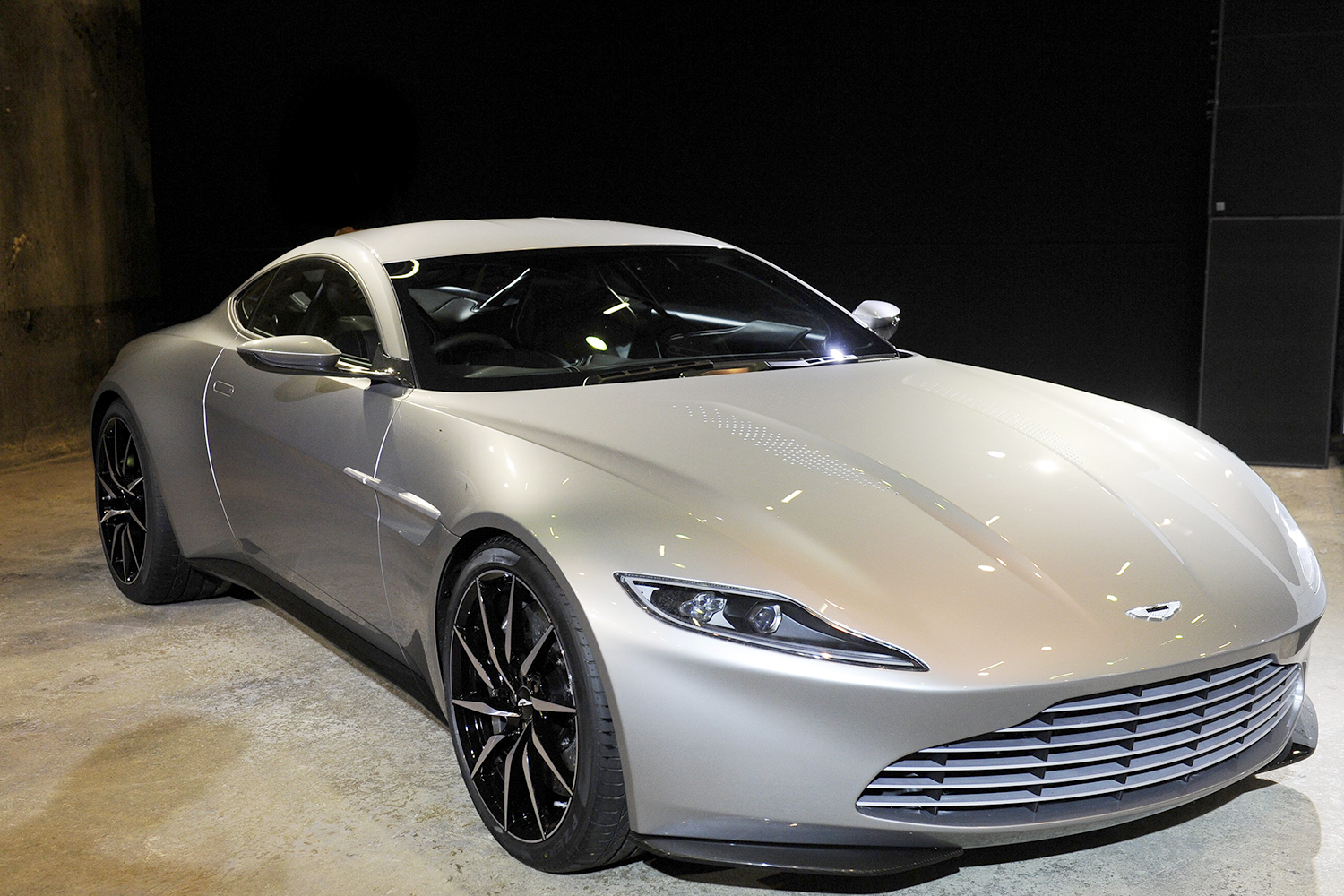 Price estimate: £120,000
On sale: Autumn
In its new range of 2+2  sports cars Aston Martin pulls together badly needed modern technology from Mercedes – many of the bells and whistles found in the cabin of the flagship S-class will make it into the DB11 – and an AMG-built V8 as an alternative to the small British marque's own uprated V12 unit. The chassis and bodywork will be all Aston, though.
N.b. DB10 concept car shown
View the used Aston Martins for sale on driving.co.uk
Fiat 124 Spider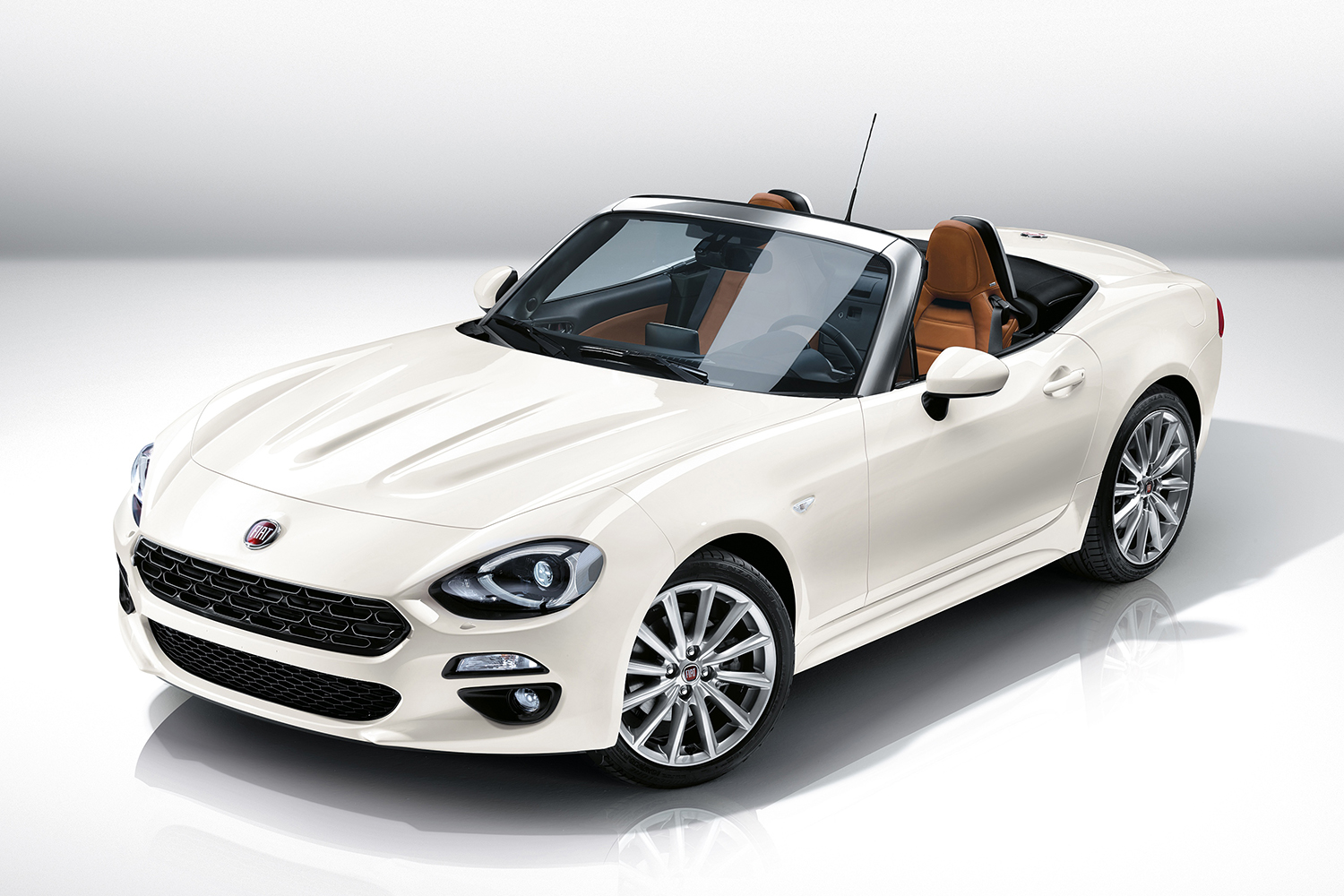 Price estimate: £20,000
On sale: Late summer
Note to Fiat: please, please  don't mess up the 124 Spider. On paper, this reincarnation of the  the Pininfarina-designed 1966 classic is just what we've been waiting for. It's an affordable two-seat roadster based on the Mazda MX-5, which means that it gets a front-engined,  rear-wheel-drive chassis that has made for a joyous drive.   Fiat is  fitting its own bodywork, and in the engine  bay are the Italian manufacturer's own four-cylinder turbocharged units.  Look forward to an exhilarating driving experience.
View the used Fiats for sale on driving.co.uk
Kia Sportage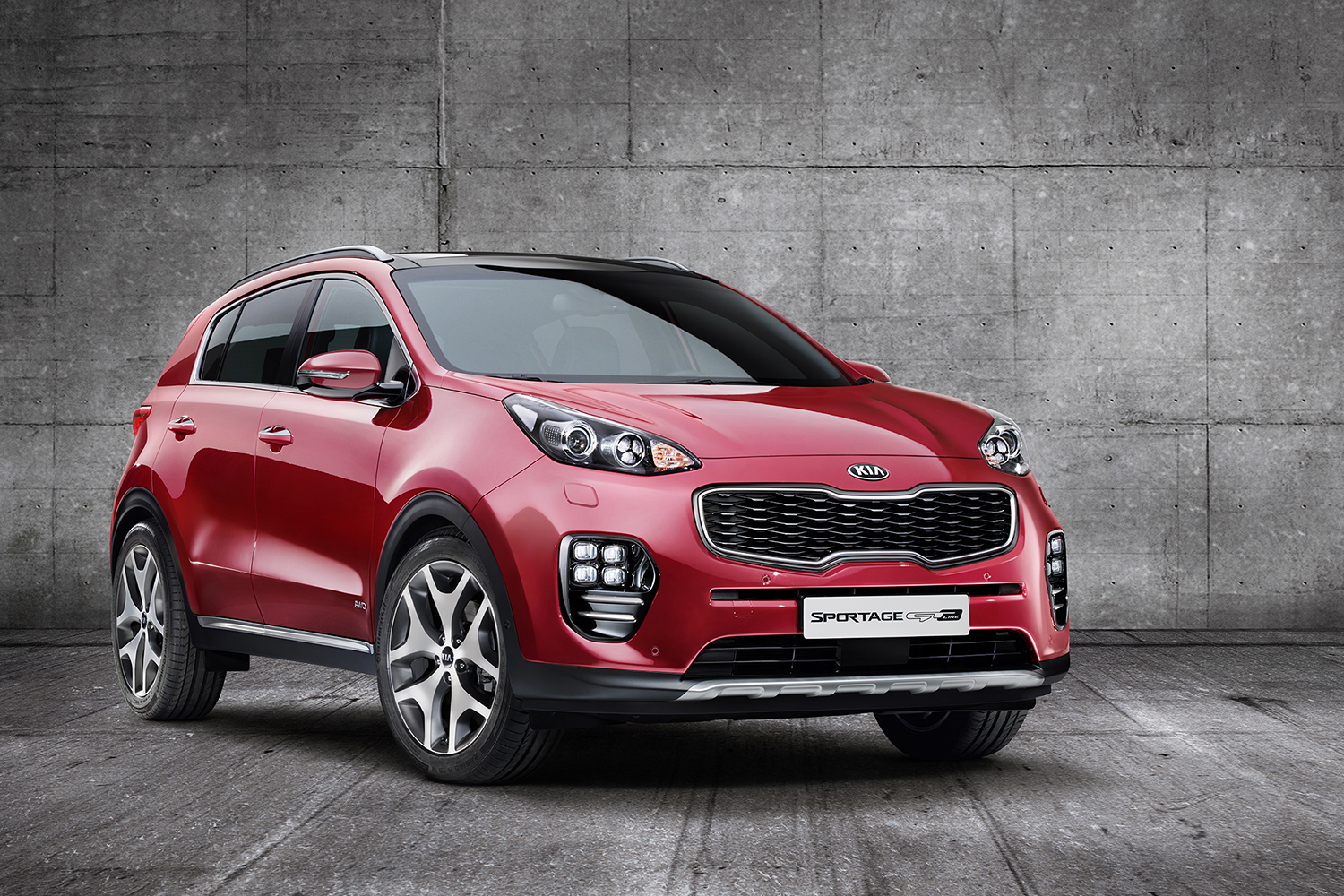 Price estimate: £18,000
On sale: Spring
The Sportage has been a big hit: a good-looking SUV that seats five in comfort, is cheap to buy and run and comes  with a seven-year warranty. The new version  looks more heavy-duty than its predecessor. The company says buyers will appreciate its fresh interior and claims to have improved comfort and agility on winding roads. A plug-in hybrid model is expected after 2016.
View the used Kia Sportage cars for sale on driving.co.uk
Maserati Levante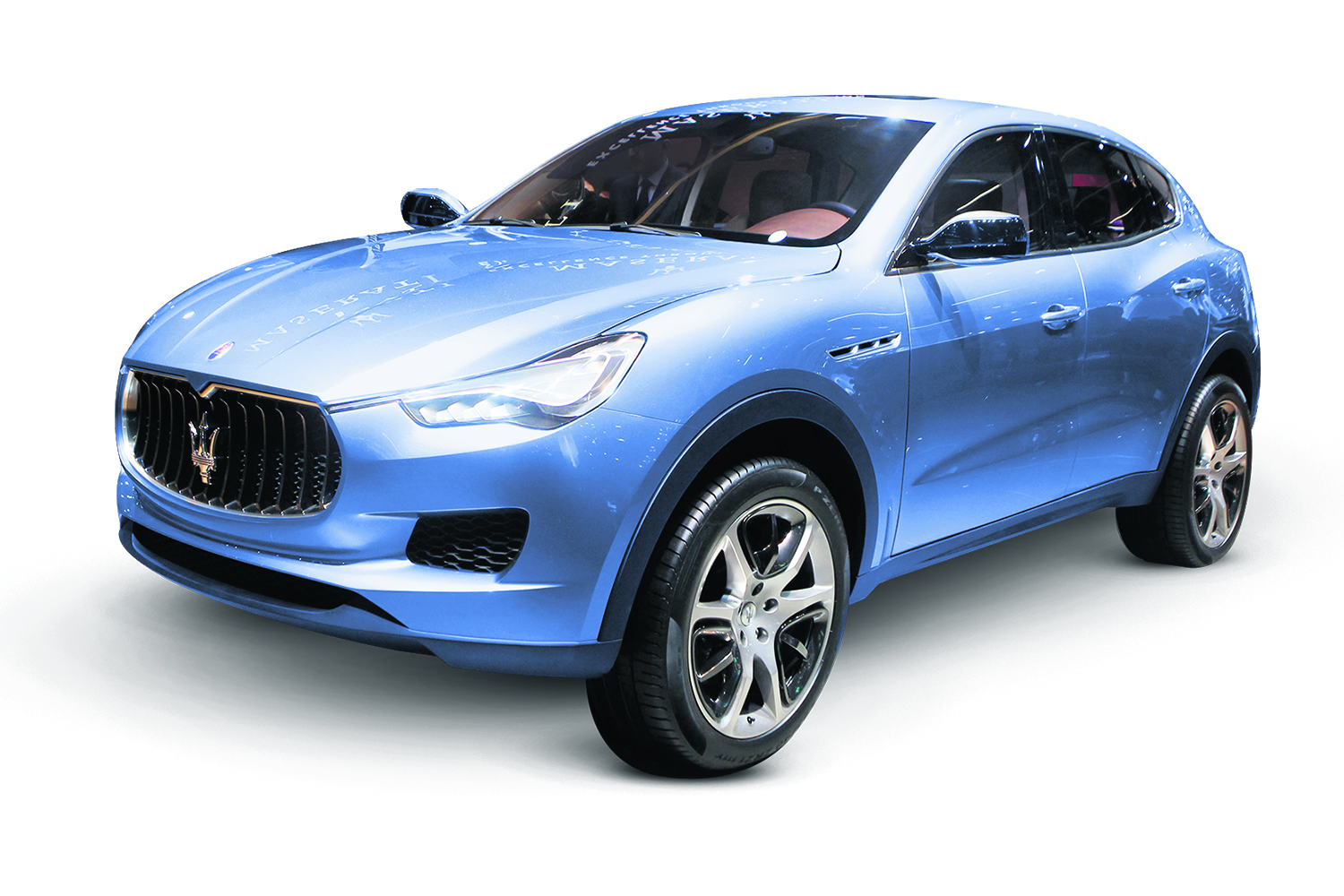 Price estimate: £50,000
On sale: Spring
Audi, BMW, Land Rover, Mercedes, Porsche and Volvo all already offer lavishly  appointed, high-powered SUVs, so the only question for the bosses behind Maserati's Levante is: "What took you so long?" Scheduled  to go on sale in  March, the car   is expected to have turbocharged V6 and V8 petrol and V6 diesel units  and a four-wheel-drive system, all developed by Maserati.
N.b. Kubang concept shown
View the used Maserati Levante for sale on driving.co.uk
Rolls-Royce Dawn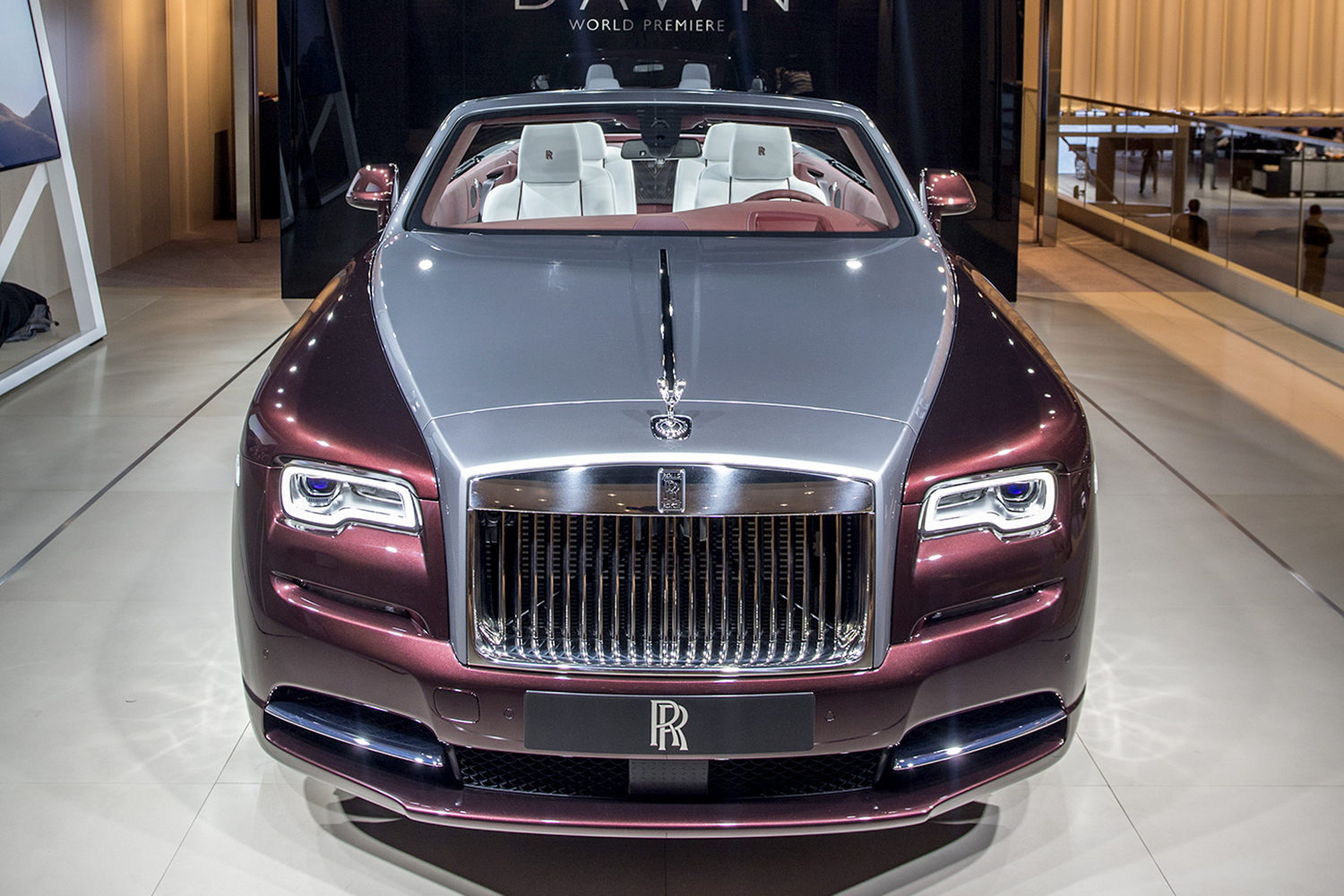 Price estimate: £250,000
On sale: Early 2016
Rolls-Royce describes the Dawn as a model fit for la dolce vita. Loosely based on the Wraith, the high-roller's drop-top features a 563bhp 6.6-litre V12 engine, so the acceleration should be brisk. Its roof, however, is said to take a leisurely 21 seconds to open. All the better, perhaps,  to tease onlookers keen to see how the other half lives.
View the used Rolls-Royce cars for sale on driving.co.uk
Volvo S90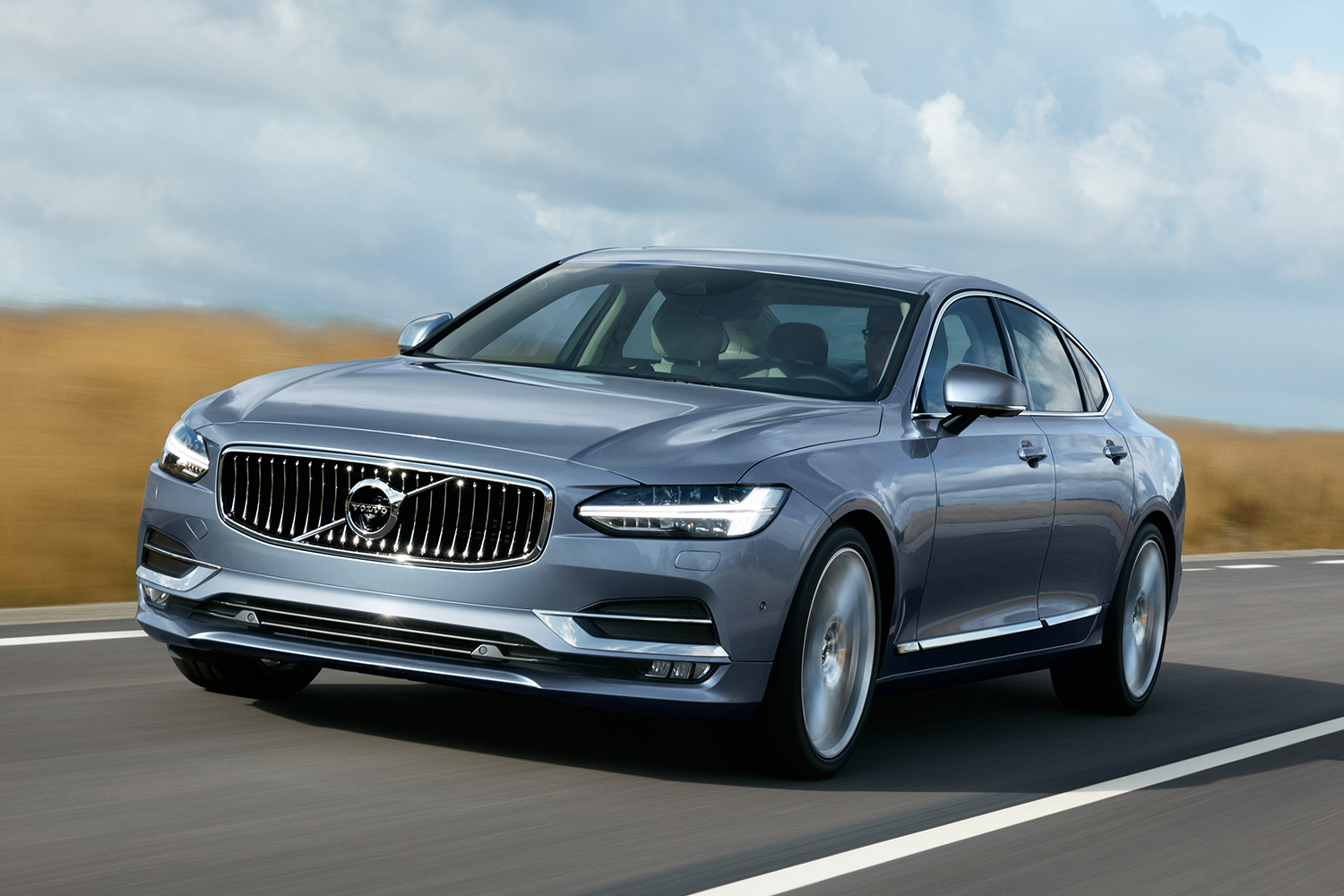 Price estimate: from £34,000
On sale: Autumn
It's not only Scandinavian television that's on a roll at the moment:  Volvo is setting tongues wagging with its second-generation XC90, a family  SUV that is a welcome alternative to businesslike German models and the green-wellies Land Rover range. An  S90 saloon and V90 estate will go on sale in the autumn, and first impressions are bra  — or good, as fans of The Bridge will know.
View the used Volvo cars for sale on driving.co.uk
Ford Edge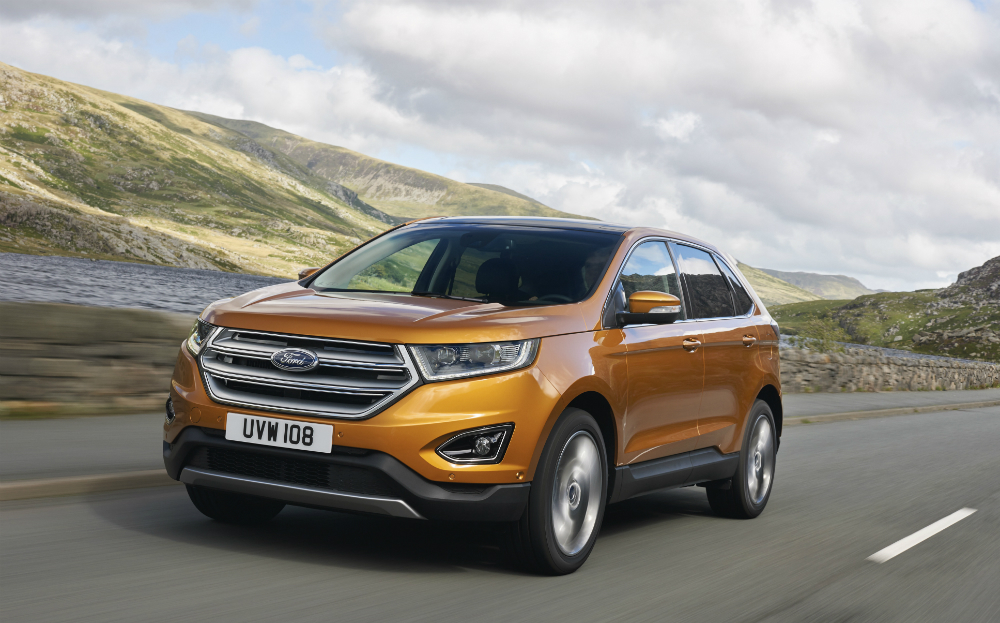 Price estimate: £30,000
On sale: Summer
This will be the car that sits at the top of Ford's SUV range in the UK. Dramatically styled and very well equipped, the Canadian-built Edge uses the new Mondeo's underpinnings, including a sophisticated independent rear suspension. Two 2.0-litre diesels will be offered from launch.
Inside, the Edge offers a very spacious five-seat interior with a premium look and feel – Ford expects to take sales away from contenders like the Audi Q5 and BMW X3, and it's likely to undercut premium rivals with a pricetag around £30,000.
View the used Ford cars for sale on driving.co.uk
Mercedes E-class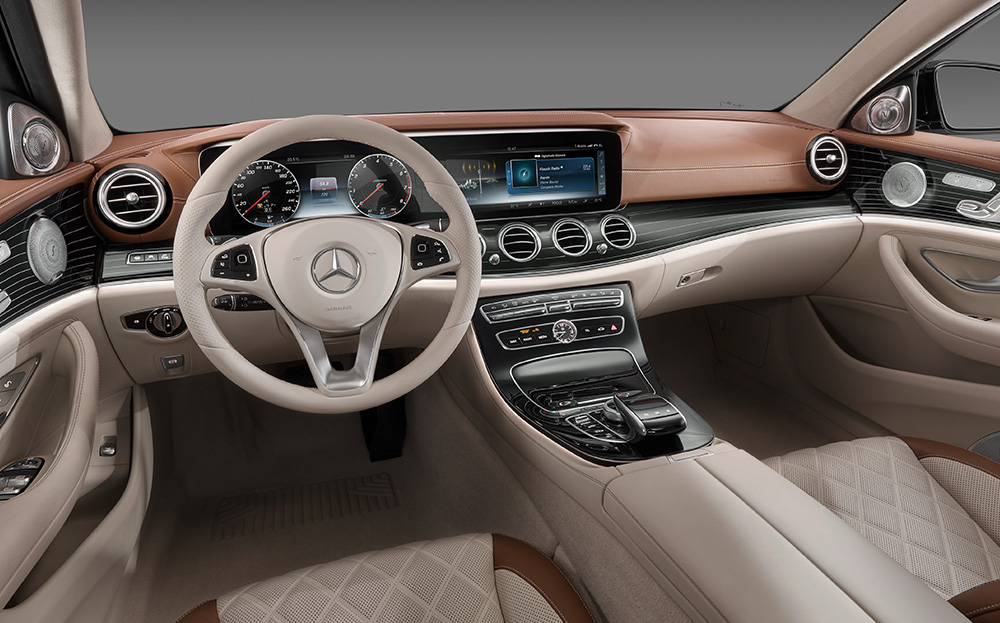 Price estimate: £34,000
On sale: Spring
The new Mercedes E-class will feature much sleeker, cleaner styling than the current somewhat clunky, over-styled looking model. And as with its arch-rival BMW 5-Series, the new E-Class will shed around 100kgs to improve performance across the board.
Eventually, a four-model range will roll out following the saloon's launch, including an estate, coupe and convertible. And as with the BMW, expect a wide range of advanced tech, from collision avoidance to autonomous driving aids.
View the used Mercedes E-class cars for sale on driving.co.uk
BMW 5-series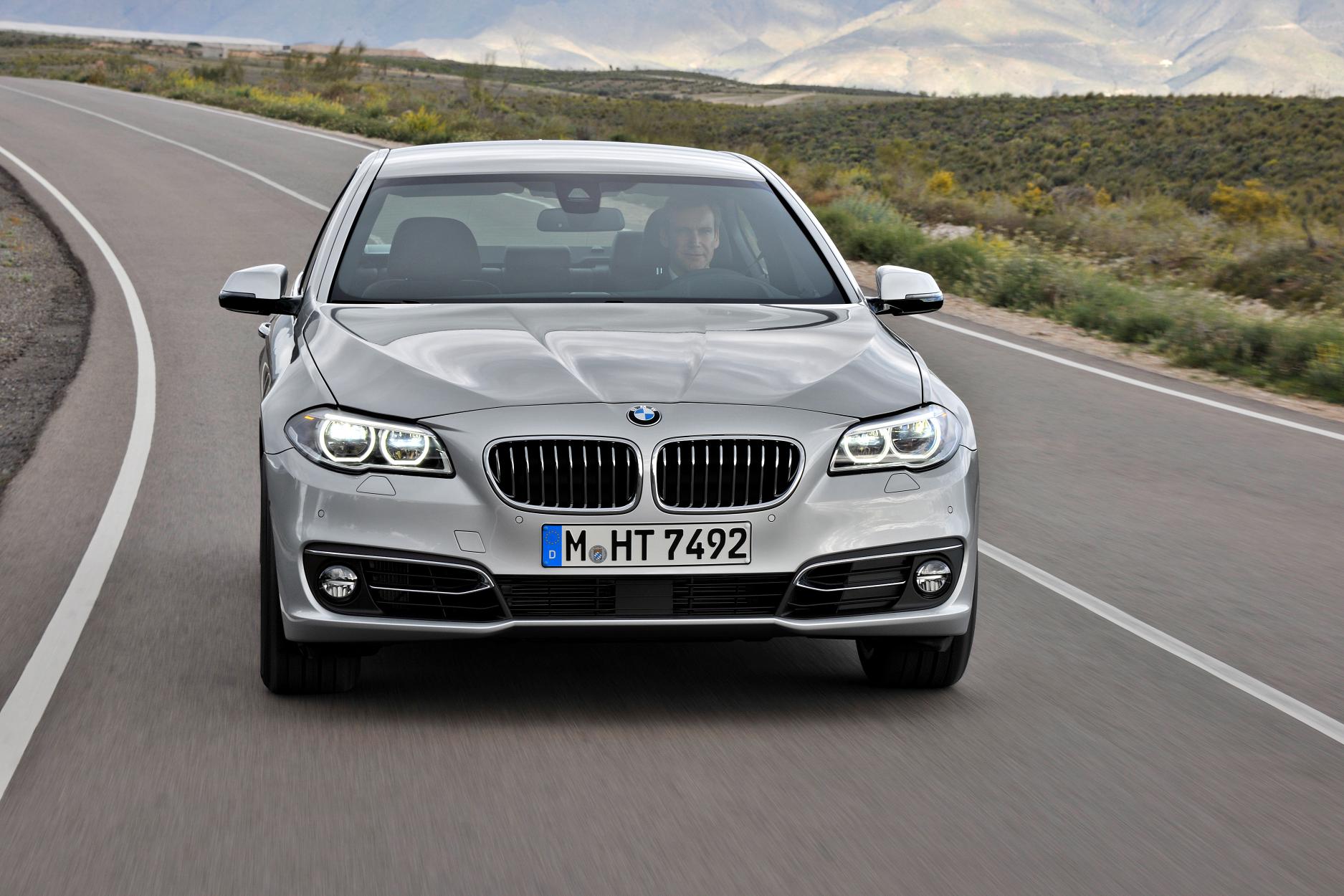 Price estimate: £30,000
On sale: Autumn
The next BMW 5-Series will feature a sleeker profile with a more steeply raked rear screen. It will also shed up to 100kgs, which should improve efficiency and driving dynamics. The 5-Series gains a raft of advanced technology including autonomous driving aids, much of which has already been seen on the new 7-Series. There will also be 'gesture control', which allows the driver to control functions like radio volume with a simple hand gesture.
N.b. 2015 model shown
View the used BMW 5-series cars for sale on driving.co.uk
Range Rover Evoque convertible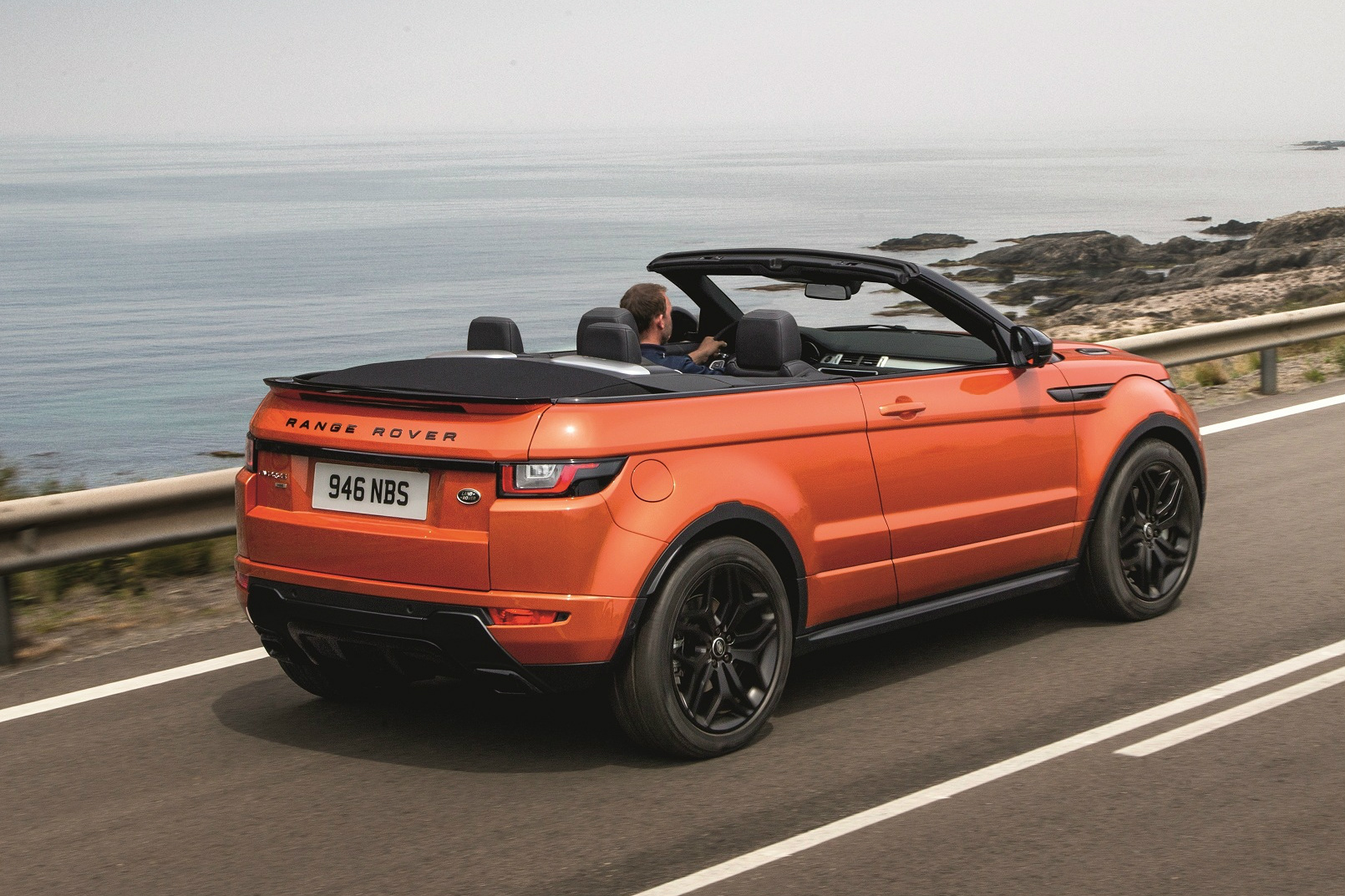 Price estimate: £47,500
On sale: Spring
One of the more unusual new car launches in 2016 will be the Evoque convertible – a stylish drop-top doesn't seem a very 'Range Rover' thing to do, but the company says the Evoque's offroad capabilities have been retained. The insulated roof lowers in a quick 18 seconds at speeds up to 30mph, and the car looks good with the roof up or down. It's not cheap, though, at £47,500 for the entry-level HSE Dynamic model.
View the used Range Rover Evoques for sale on driving.co.uk
Jaguar F-Pace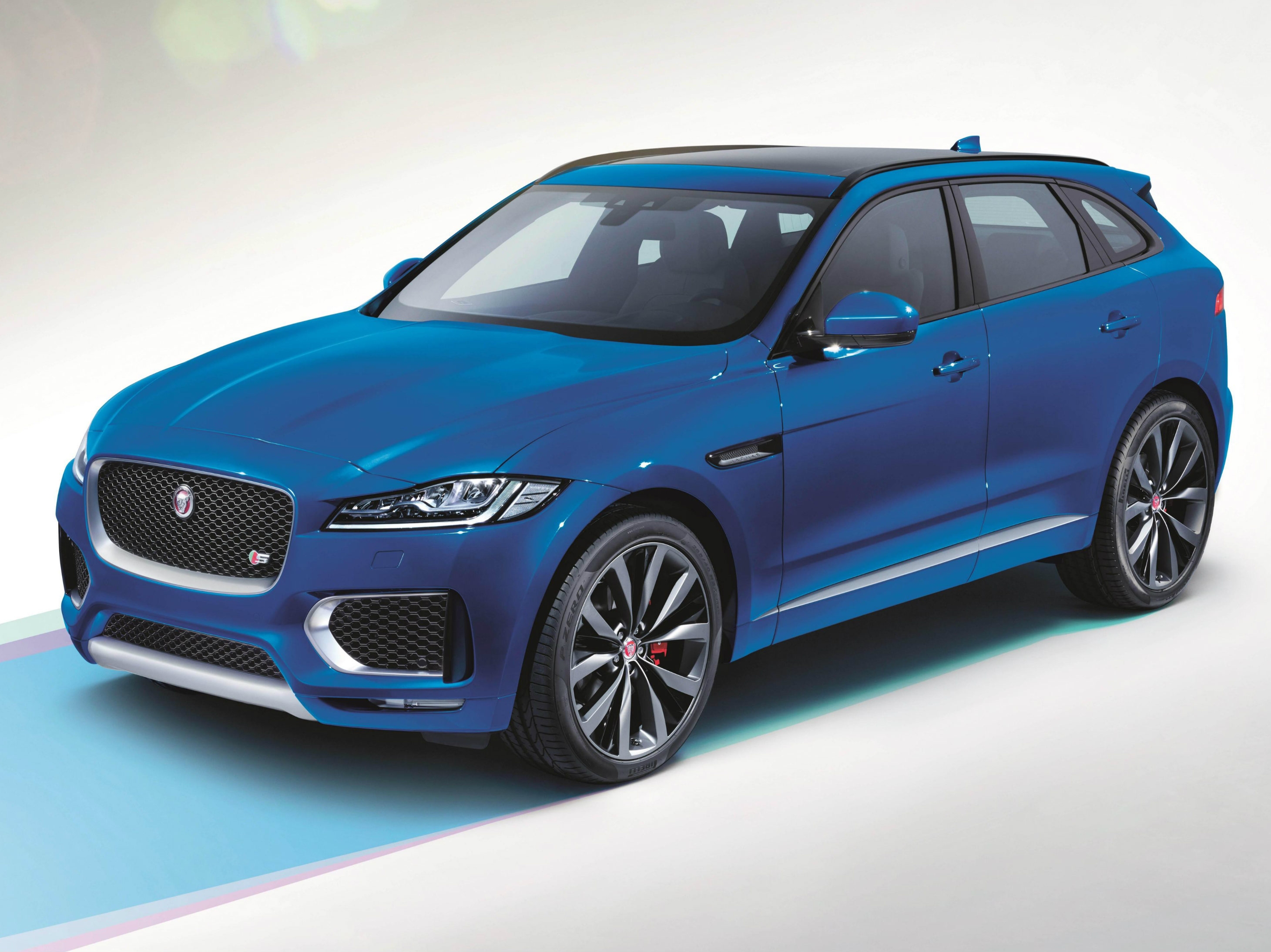 Price estimate: £47,500
On sale: Spring
Well, if sister company Range Rover can do a sexy convertible, it seems only fair that Jaguar gets to do an SUV. Jaguar calls it giving people what they want, which is apparently a premium offroader with 'sports car DNA'. It's sized between a Range Rover Evoque and Range Rover Sport with looks, from the front at least, that could only be a Jaguar. Prices start at £34,170 and rise to £65,270, with the top engine a 375bhp supercharged V6.
View the used Jaguar cars for sale on driving.co.uk
BMW M2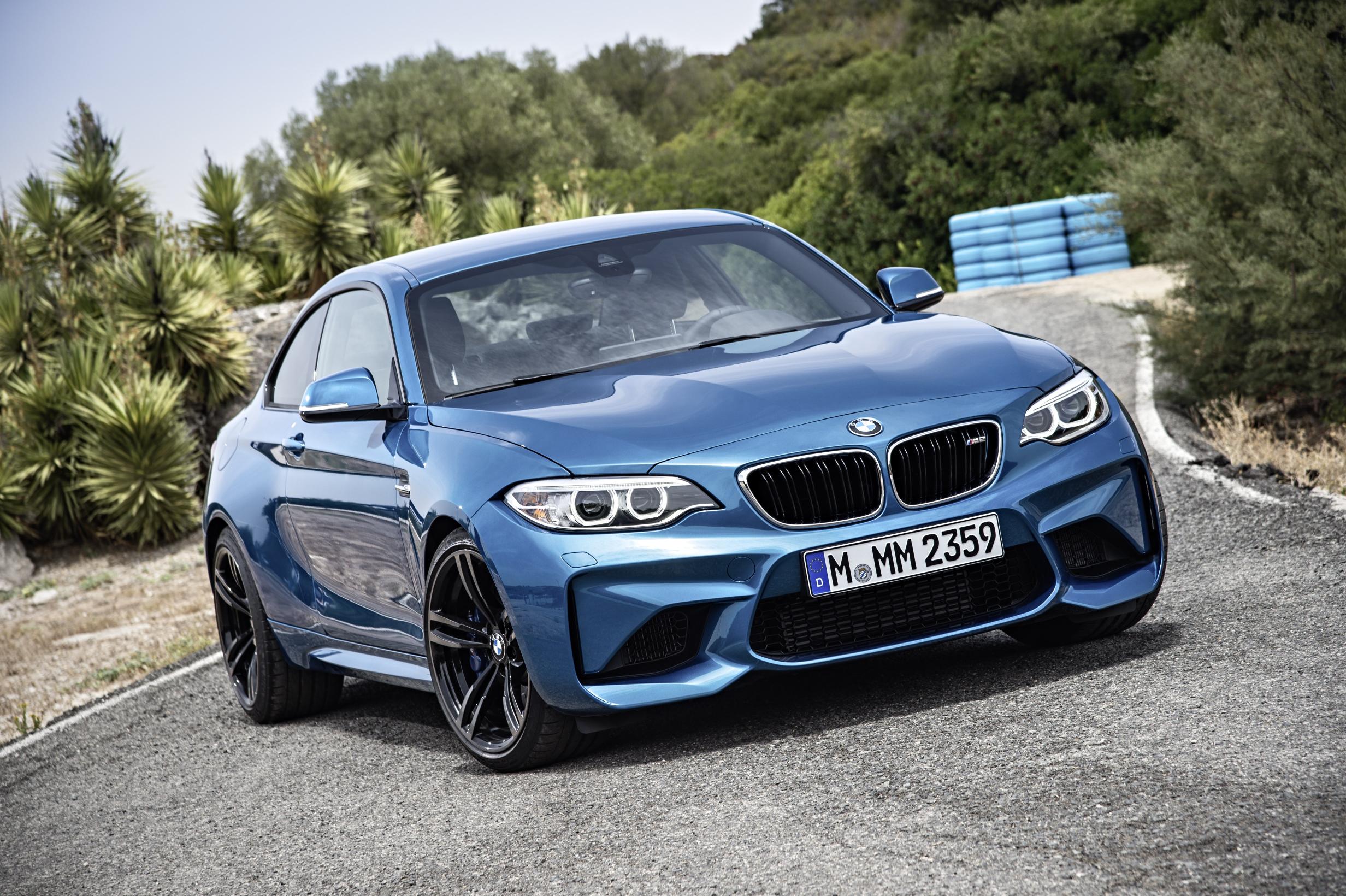 Price estimate: £44,070
On sale: Spring
This is the one petrolheads have been eagerly anticipating – the storming 365bhp 3.0-litre turbocharged M2 coupe that will launch to 62mph in just 4.3secs. Produced by BMW's M sport arm, this is the latest version to join the company's most powerful and dynamically accomplished models. Sporting dramatic wheel-arch flares and massive front air intakes, the M2 looks every inch a Nürburgring veteran (of course, that's where BMW did development work). It'll be priced from £44,070.
View the used BMW 2-series cars for sale on driving.co.uk
Honda NSX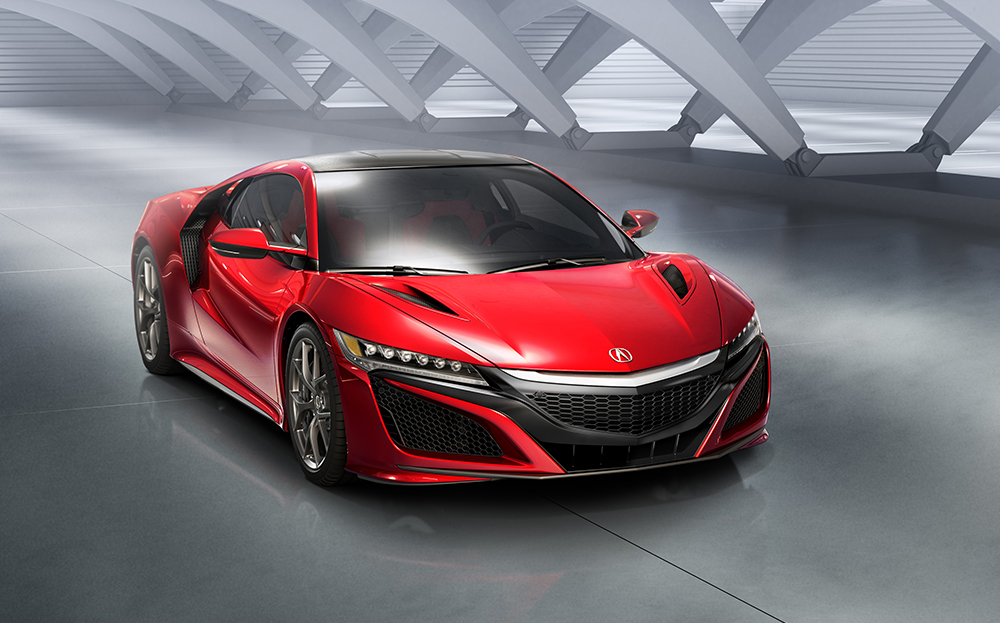 Price estimate: £120,000
On sale: Spring
After a very long absence, the Honda NSX supercar is making a comeback but in a very different form – with hypercars such as the Porsche 918, McLaren P1 and Ferrari LaFerrari making hybrid technology as desirable as V12 supercars used to be, Honda has pitched up with a twin-turbo V6 petrol engine with three electric motors producing a combined 573bhp. That's good for 62mph in less than three seconds. That's as fast at the £1m LaFerrari but at little more than one tenth the price.
We have already driven the new NSX: see it in the Top 5 Supercars section.
View the used Honda cars for sale on driving.co.uk
Top 100 Cars 2016 contents
---
Browse NEW or USED cars for sale on driving.co.uk
---