Top 100 Cars 2016: Top 5 Large Crossovers
Time for some fun on the school run
---
Published 03 January 2016
1 Kia Sorento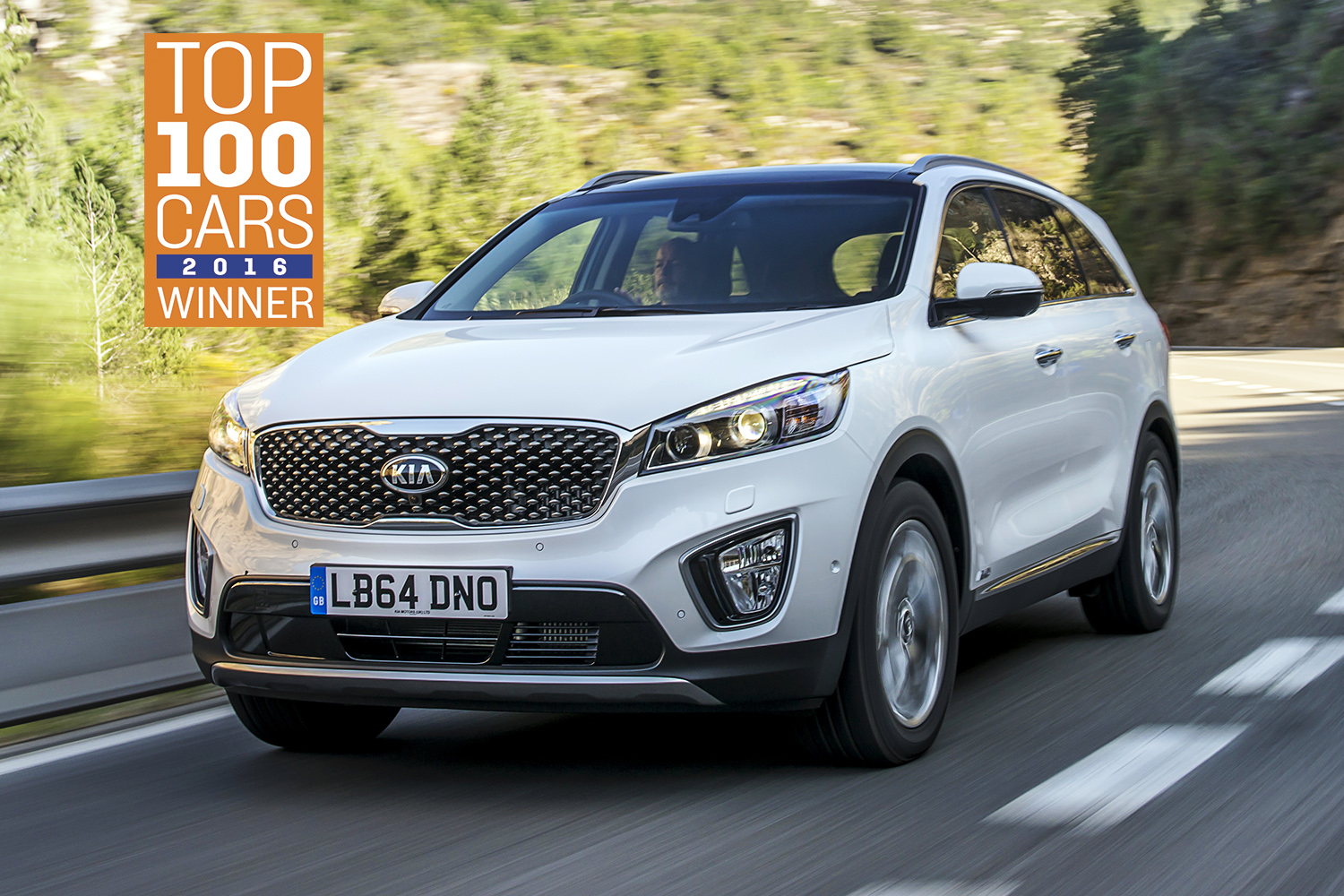 It seats seven, has four-wheel drive and a powerful diesel unit and the prices start on the right side of £30,000. If you're looking for a family workhorse, the new Sorento has the basics covered, whether it's providing plenty of space for the children or towing a caravan.
It may be a little dull to drive but it doesn't lean badly in corners, grips well and has powerful brakes. Stretch to the KX-2 trim level for leather heated seats and a sat nav.
Price: £28,795-£41,000
Our pick: 2.2 CRDi AWD KX-2, £31,995
Engine: 2199cc, 4 cylinders
Acceleration: 0-62mph: 9.0sec
Top speed: 124mph
Fuel | CO2: 46.3mpg | 159g/km
View the used Kia Sorentos for sale on driving.co.uk
2 Land Rover Discovery Sport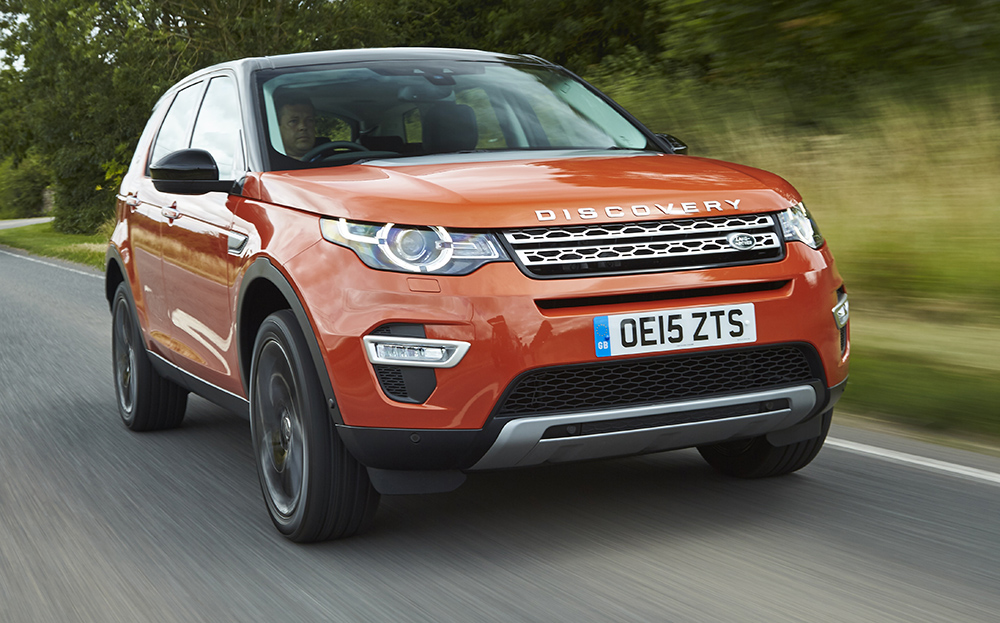 You're paying a premium for the badge, but it's not unreasonable  considering a heated windscreen comes as standard along with seven seats  (apart from one model with the least powerful engine). The interior's  well made, the car holds its value well  and it now boasts new economical and quiet diesel engines, which make it as effective on tarmac as it is off-road. Or the school field on sports day.
Price: £30,695-£46,000
Our pick: 2.0 TD4 (180hp) SE auto, £34,200
Engine: 1999cc, 4 cylinders
Acceleration: 0-62mph: 8.4sec
Top speed: 117mph
Fuel | CO2: 53.3mpg | 139g/km
View the used Land Rover Discovery Sports for sale on driving.co.uk
3 Porsche Macan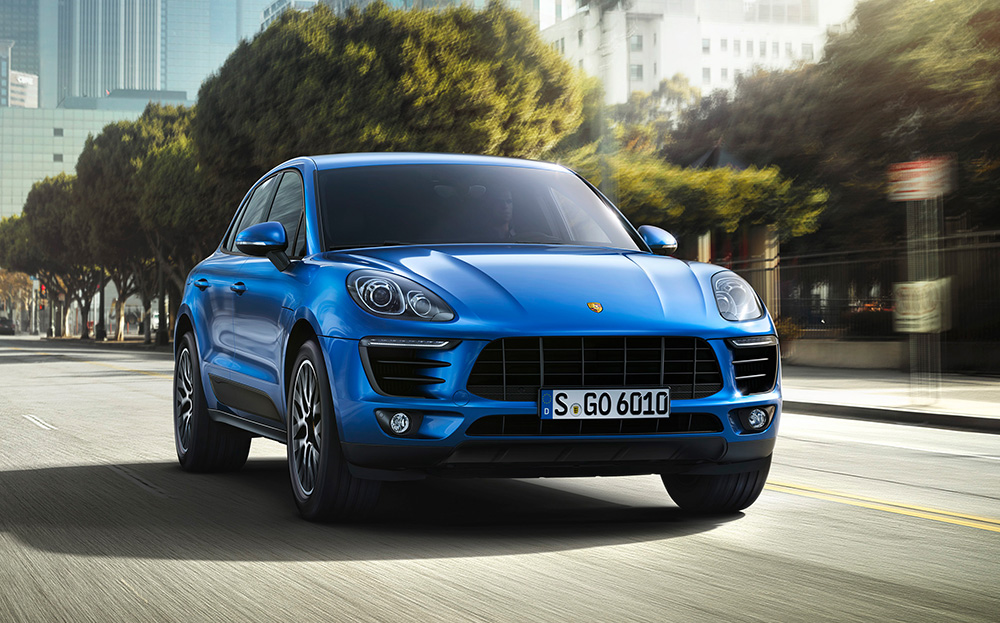 The most car-like SUV in its category, Porsche's  four-wheel-drive Macan is great fun on the road: grippy and with minimal body lean in corners. This has been  achieved partly by fitting the car with firm suspension, but the optional air-suspension pack will allow you to adjust the ride quality to suit. The whopping £43,553 entry price at least gets you a beautifully finished cabin with a high level of standard equipment
Price: £43,553-£62,540
Our pick: S Diesel, £45,942
Engine: 2967cc, 6 cylinders
Acceleration: 0-62mph: 6.3sec
Top speed: 142mph
Fuel | CO2: 46.3mpg | 159g/km
View the used Porsche Macans for sale on driving.co.uk
4 Mazda CX-5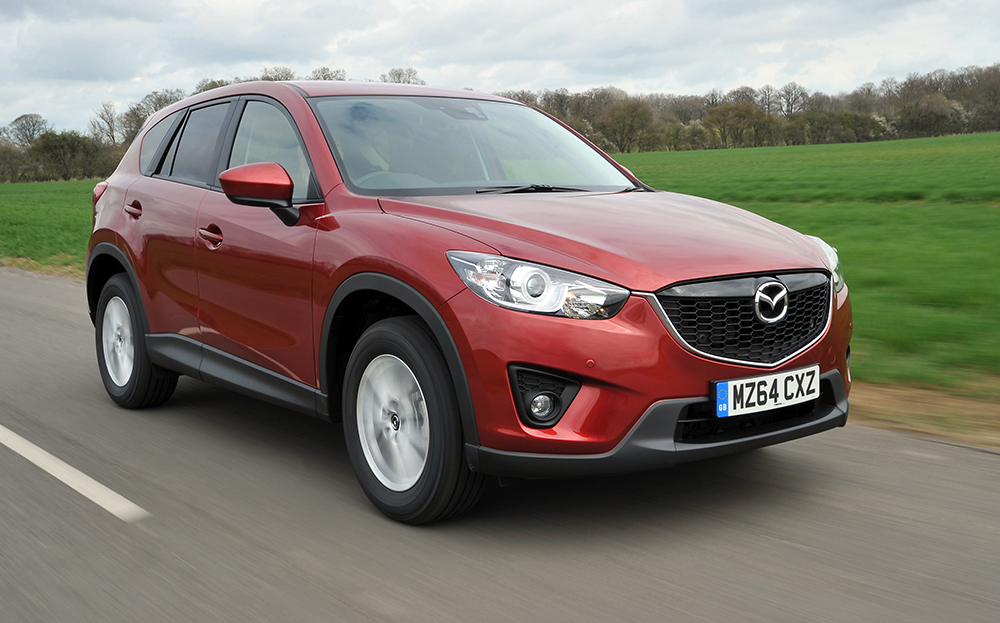 If cars were bought on cost and merit alone, the roads would be flooded with families driving Mazda's CX-5. Agile and economical, with plenty of space for five, it's the best car in its price bracket.
An update last year has improved noise insulation and smartened up the interior, which has an uprated 7in touchscreen, DAB radio and an electronic handbrake (which is likely to divide opinions). There are two and four-wheel-drive versions but unless you need the extra grip, the former serves well enough.
Price: £23,195-£30,995
Our pick: 2.2D 150 SE-L Nav, £24,995
Engine: 2191cc, 4 cylinders
Acceleration: 0-62mph: 9.2sec
Top speed: 126mph
Fuel | CO2: 61.4mpg | 119g/km
View the used Mazda CX-5s for sale on driving.co.uk
5 Renault Kadjar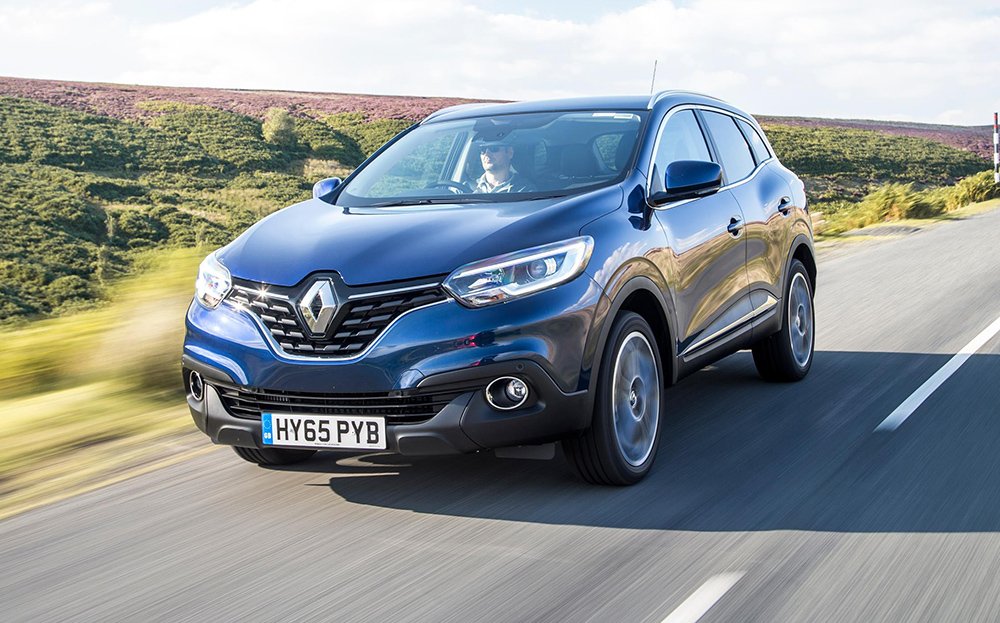 Jeremy Clarkson judged the Kadjar functional, sensible and not very exciting, but for a lot of families, that's ideal. Based on the excellent Nissan Qashqai, it's a car focused on comfort and practicality.
The cabin feels well made and models fitted with the 108bhp diesel unit are exempt from road tax. Four-wheel drive is an option.
It's in the top five at the expense of its sister car, thanks to its larger boot and lower cost, although the Qashqai wins points for its 360-degree parking cameras.
Price: £17,995-£26,295
Our pick: Dynamique Nav dCi 110, £21,595
Engine: 1461cc, 4 cylinders
Acceleration: 0-62mph: 11.9sec
Top speed: 113mph
Fuel | CO2: 74.3mpg | 99g/km
View the used Renault Kadjars for sale on driving.co.uk
Top 100 Cars 2016 contents
---
Browse NEW or USED cars for sale on driving.co.uk
---