Top 100 Cars 2016: Top 5 Mid-size Estates
Mid-size estates for mid-size families
---
Published 03 January 2016
1 BMW 3-series Touring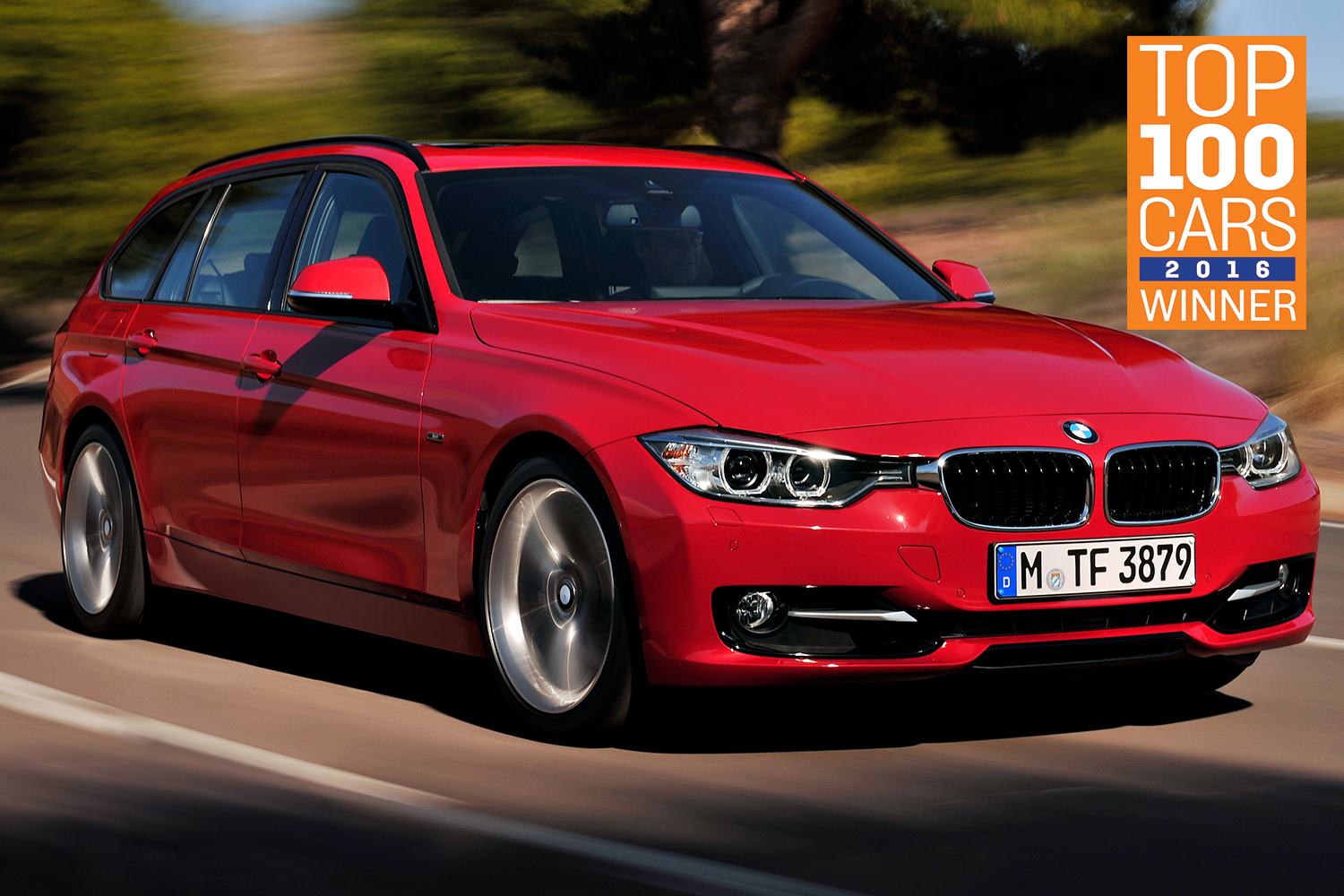 For many, the BMW 3-series is the ultimate drive: space, luxury, performance — it's all the car you'll ever need.  The entire 3-series has been updated with more efficient engines and  reworked interiors;  sat nav is standard across the range too.
The estate version is most practical — and it still looks  sleek. Fitted with four-wheel drive (or, in BMW-speak, xDrive), it handles with razor-sharp precision and should keep you motoring whenever winter weather arrives for real.
Price: £26,405 – £41,665
Our pick: BMW 320d xDrive Luxury, £33,970
Engine: 1995cc, 4 cylinders
Acceleration: 0-62mph: 7.5sec
Top speed: 145mph
Fuel | CO2: 59mpg | 126g/km
View the used BMW 3-series for sale on driving.co.uk
2 Mercedes C-class Estate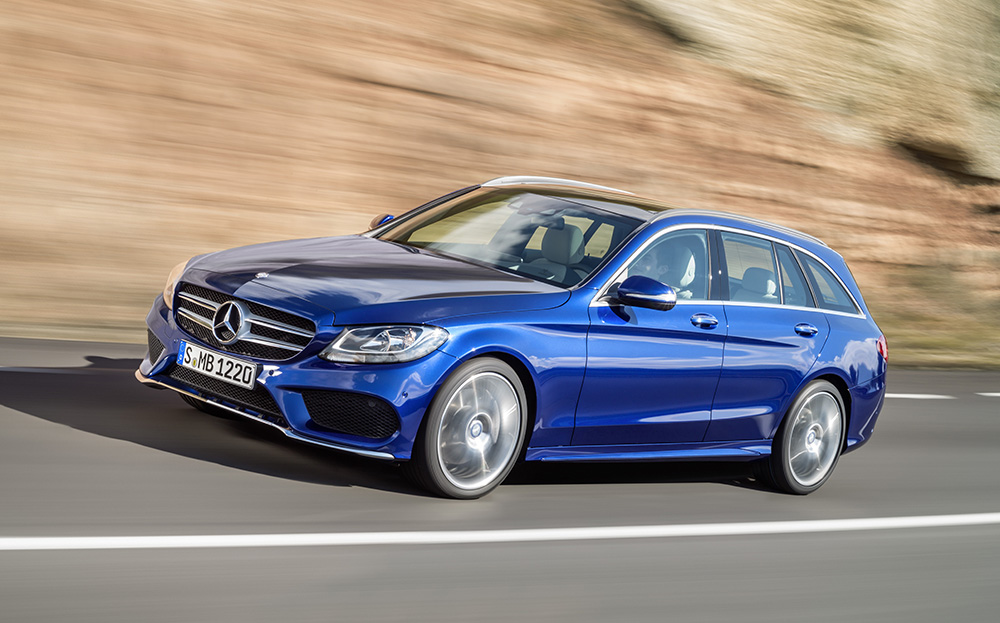 It's arguably the most stylish estate on UK  roads —  plus one of the most comfortable —   and has a well-built cabin. The driving experience can be described in one word: smooth, whether you're talking about the engine — petrol or diesel — ride or gearchanges.
You do pay for some of the swoopy style in boot space, but there's  room for a holiday's worth of suitcases. The boot is powered on every model in the range.
Price:

£28,865 – £68,010

Our pick: Mercedes C220d auto SE, £32,875
Engine: 2143cc, 4 cylinders
Acceleration: 0-62mph: 7.4sec
Top speed: 145mph
Fuel | CO2: 66mpg | 109g/km
View the used Mercedes C-class for sale on driving.co.uk
3 Skoda Octavia Estate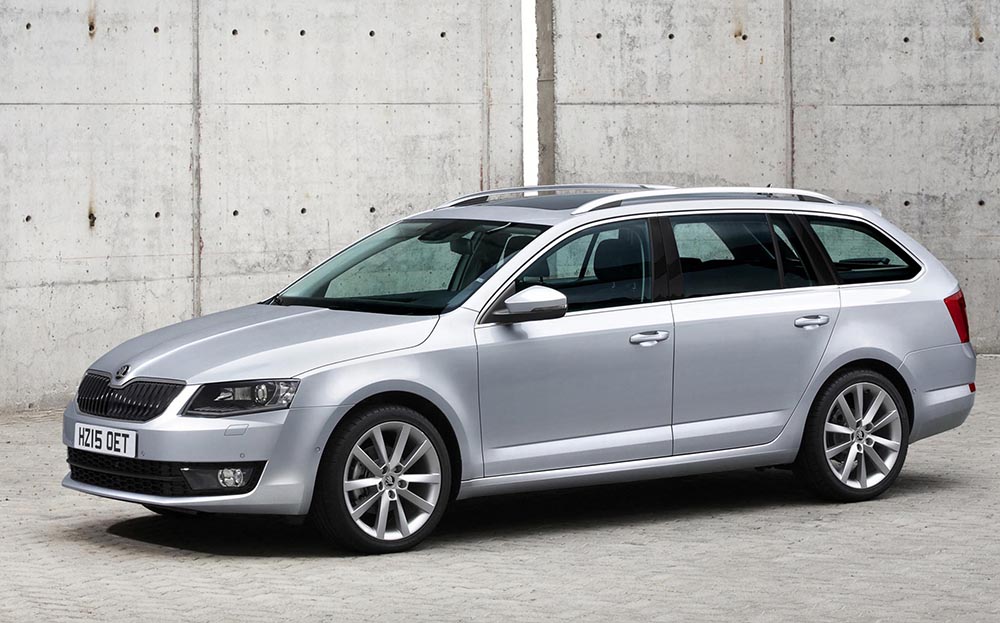 The  Octavia is one of the best family cars you can buy at any money. It's got a spacious cabin and a  cavernous boot and it rides beautifully without getting all wallowing in the corners.
Under the bonnet are some of the most efficient engines around, for both petrol and diesel buyers, and  the automatic and  manual gearboxes are excellent.   You'll notice that this write-up is straightforward, to the point and without frills. Much like the Skoda Octavia, in fact.
Price: £17,485 – £29,115
Our pick: Skoda Octavia 2.0 TDi 150 SE, £22,985
Engine: 1968cc, 4 cylinders
Acceleration: 0-62mph: 8.5sec
Top speed: 135mph
Fuel | CO2: 71mpg | 106g/km
View the used Skoda Octavias for sale on driving.co.uk
4 Ford Focus Estate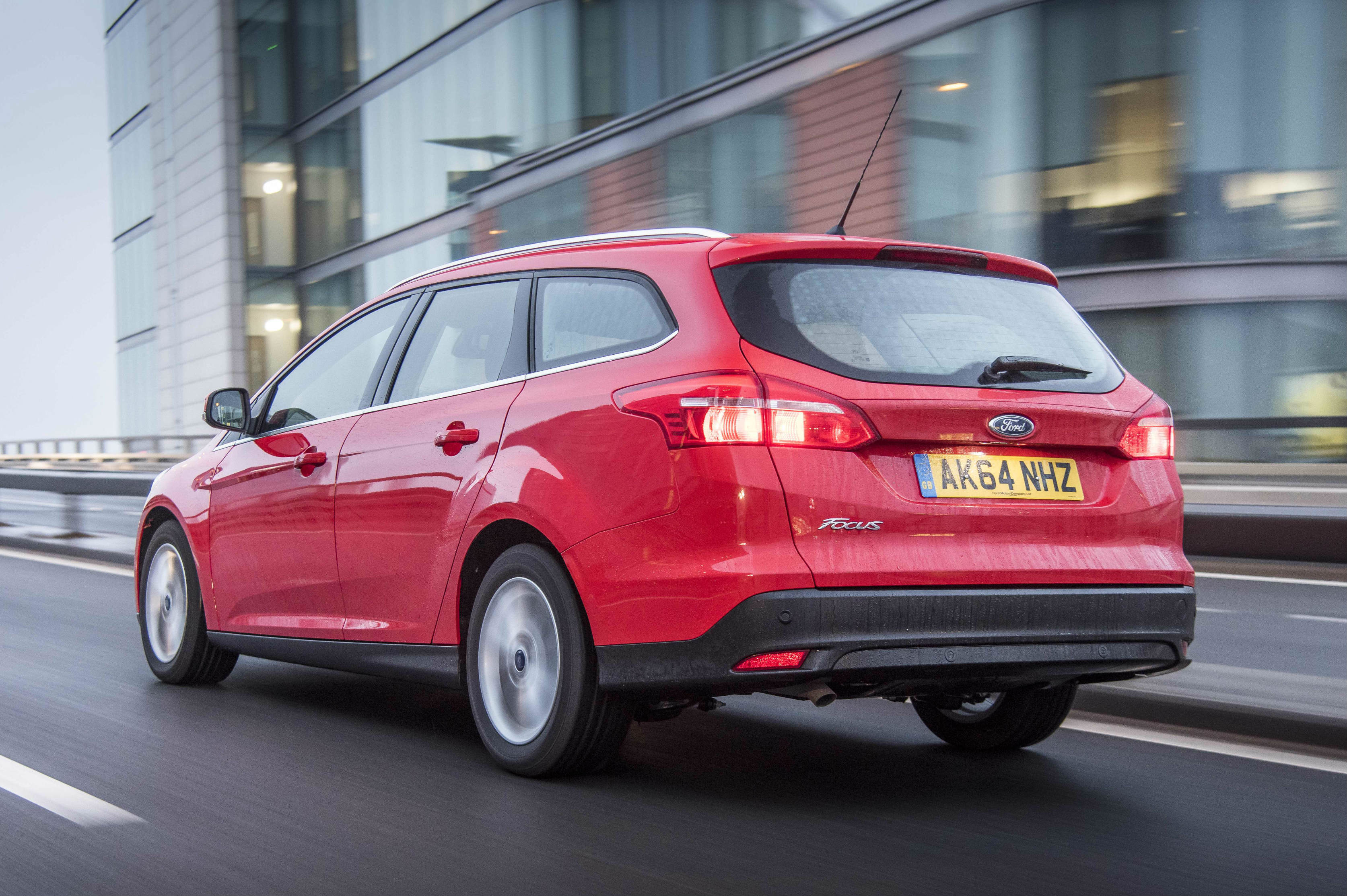 Whether it's fitted with a tiny  1-litre engine or the growling 247bhp 2-litre block in the ST hot hatch, the Focus is great fun to drive – which helps to disguise the fact that the car is now six  years old and slowly being overtaken by rivals with superior comfort, better technology and more space.
The last of these attributes is why the Focus is best as an estate — buyers could find the hatchback's boot a bit small. A midlife facelift has improved the cabin,  keeping the Ford in contention.
Price: £17,095 – 27,395
Our pick: Titanium 1.0T Ecoboost 125PS, £21,695
Engine: 999cc, 3-cylinders
Acceleration: 0-62mph: 11.2sec
Top speed: 120mph
Fuel | CO2: 58.9mpg | 110g/km
View the used Ford Focus' for sale on driving.co.uk
5 Honda Civic Tourer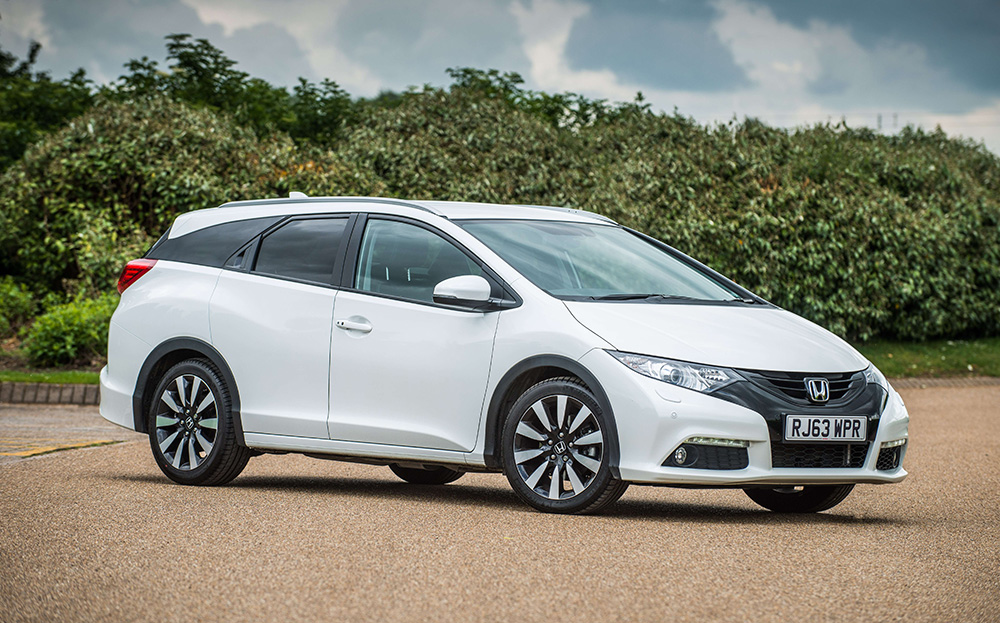 It may look as if it has been half eroded, but the Civic is a solid buy for drivers who value  build quality, comfort and a warehouse-size boot  — at 1,668 litres, the Civic's one is 168 litres bigger than the BMW's.
The quirky two-level dashboard still seems to put form before function, but in all other respects this is an utterly practical car, which, when fitted with a diesel engine is so frugal that it has a theoretical range of  817 miles from its 50-litre fuel tank, and is exempt from road tax.
Price: £18,650-£26,370
Our pick: SE Plus Navi 1.6 i-DTEC, £22,180
Engine: 1597cc, 4-cylinders
Acceleration: 0-62mph: 10.3sec
Top speed: 121mph
Fuel | CO2: 74mpg | 99g/km
View the used Honda Civics for sale on driving.co.uk
Top 100 Cars 2016 contents
---
Browse NEW or USED cars for sale on driving.co.uk
---