Top 100 Cars 2016: Top 5 Coupés
Sharp looks and a sharp drive
---
Published 03 January 2016
1 Jaguar F-Type coupé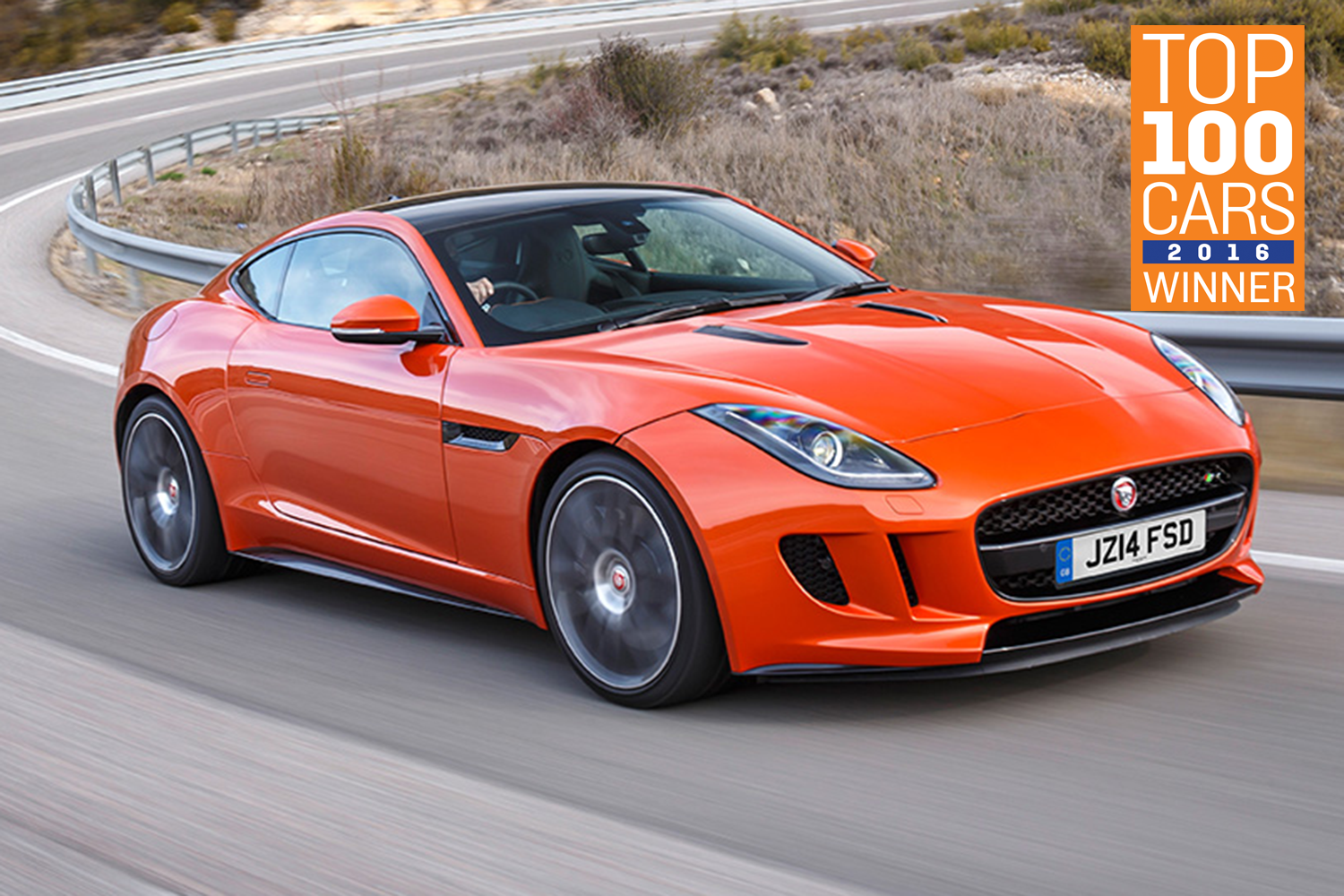 This is a car that's the complete opposite of a mass-produced beige family hatchback that has been built to a price. The F-Type coupé looks, feels and sounds alive. Too alive in some cases.
In the first cars, the V8 supercharged engine had so much power that it felt like it wanted to wrest the car off the road and into the nearest hedge. The addition of all-wheel drive curbs the sense of  danger but retains the excitement. there are V6 variants but if you can afford it the V8 is the one to have.
Price: £51,760 – £91,660
Our pick: Jaguar F-Type 5.0 V8 Supercharged AWD, £91,660
Engine: 5000cc, supercharged V6
Acceleration: 0-62mph in 4.1sec
Top speed: 186mph
Fuel/CO2: 31.7mpg/269g/km
View the used Jaguar F-types for sale on driving.co.uk
2 BMW 4-series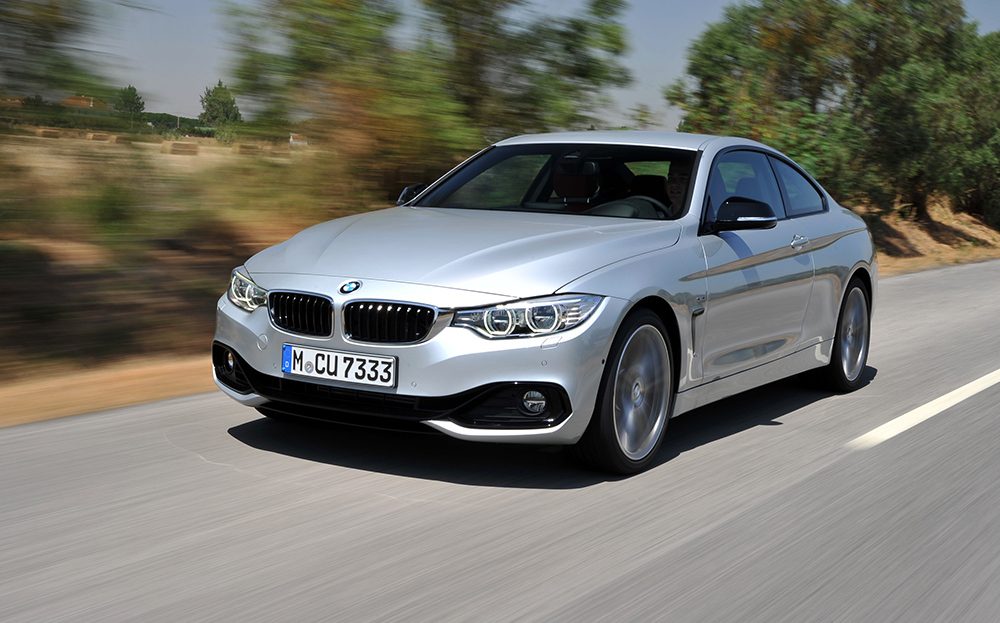 Styled to look long, wide and low, the 4-series is the handsome coupé sibling of BMW's 3-series saloon. There's space in that back for two adults and inside you will find a solid, well-built cabin, but  it's the pin-sharp driving agility that really makes this car sparkle, particularly when it's been fitted  with M Sport suspension.
Paired with the six-cylinder petrol turbo engine in the 435i, it's divine, but the 428i is a better all-rounder with decent fuel economy and strong performance.
Price: £30,125-£57,055
Our pick: BMW 428i M Sport, £36,520
Engine: 1997cc, four-cylinder, turbocharged
Acceleration: 0-62mph in 5.8sec
Top speed: 155mph
Fuel/CO2: 42.2mpg/156g/km
View the used BMW 4-series for sale on driving.co.uk
3 Mercedes C-class coupé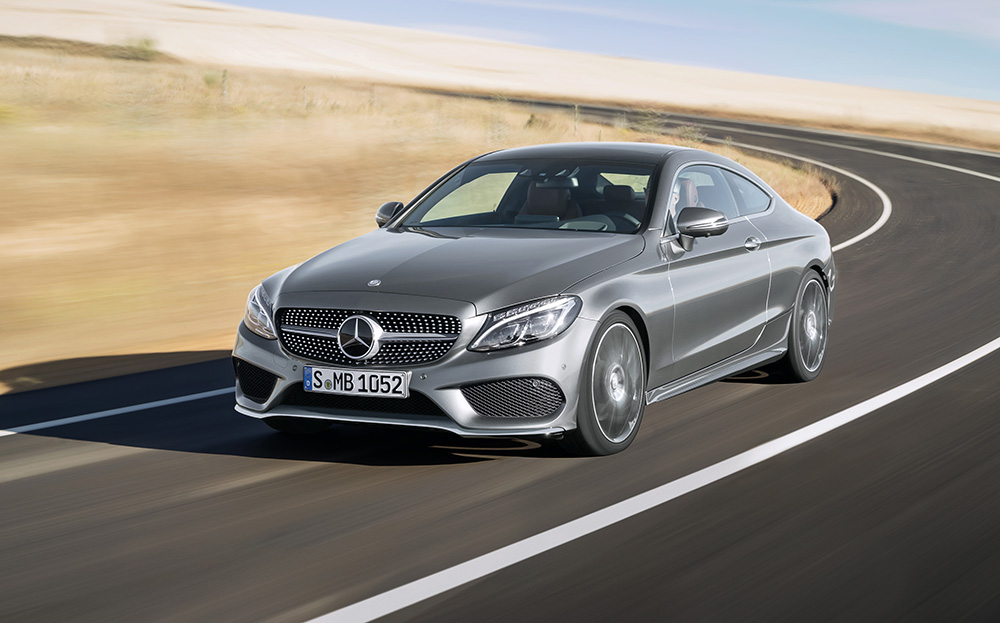 Just on sale is the latest sportier version of Mercedes' C-class saloon, which manages to look even more expensive than its high starting price.
Previous versions have left the driver feeling a bit detached but this one is a star, with rapier-like handling and an AMG version that wants to rocket you into the distance with every press of the accelerator. Optional air suspension should make it a relaxing cruiser, too.
Price: £30,995-£61,160
Our pick:  Mercedes-Benz C 250 D Sport coupe (£36,120)
Engine: 2143cc, 4 cylinders
Acceleration: 0-62mph in 6.7sec
Top speed: 153mph
Fuel/CO2: 67.3mpg/109g/km
View the used Mercedes C-class for sale on driving.co.uk
4 Audi TT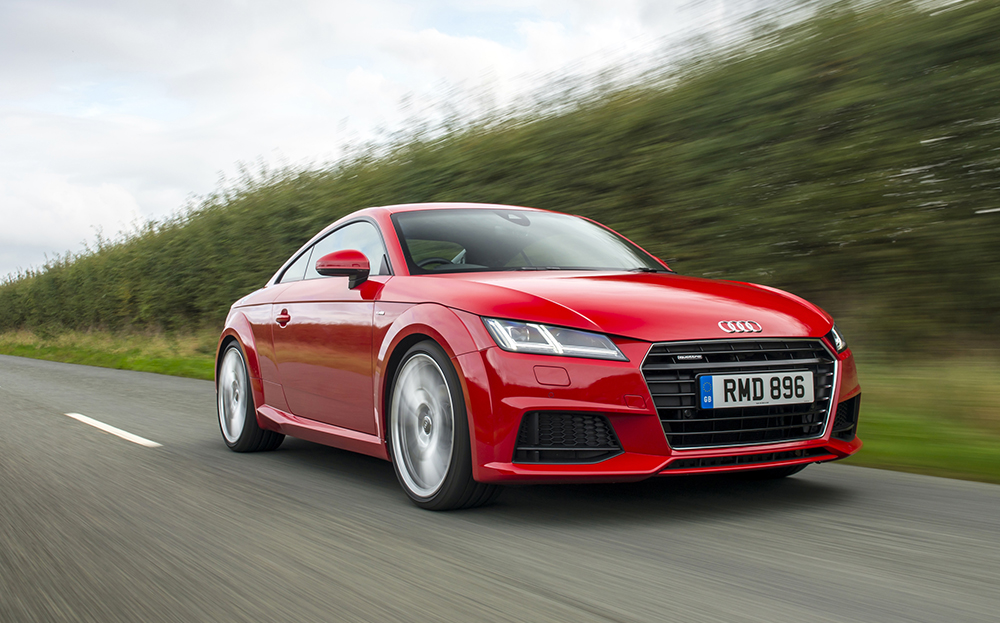 The latest TT is the first that is as good to drive as it is to look at — as long as you avoid the bigger 20in wheels, which spoil the ride. The interior is also a great place to be in, thanks to traditionally sound Audi design, the use of high-quality materials and impeccable assembly.
The configurable digital instrument binnacle is a particularly nice touch — you can set it up to show the speedo and rev counter, for instance, or sat nav map and even the radio tuner.
Price: £27,150-£42,495
Our pick: Audi TTS quattro coupé, £39,245
Engine: 1984cc, four-cylinder turbocharged
Acceleration: 0-62mph in 4.9sec
Top speed: 155mph
Fuel/CO2: 38.7mpg/168g/km
View the used Audi TTs for sale on driving.co.uk
5 Porsche Cayman S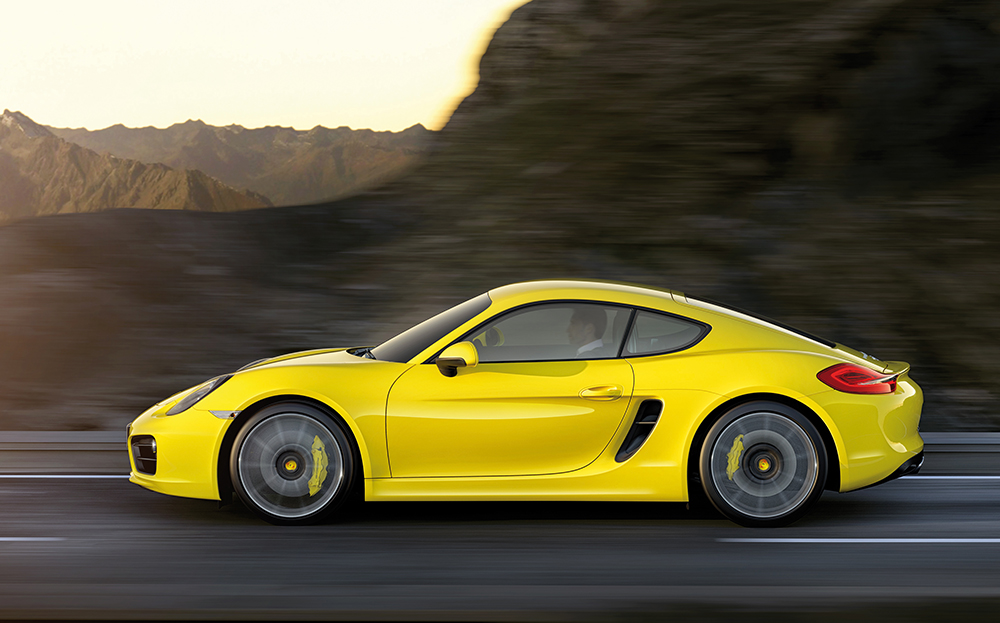 With its blend of superb balance, telepathic steering feel and feedback, fantastically predictable responses and sense of quality, the Cayman is an incredibly rewarding drive. That's true even for the 271bhp entry-level car, but trade up to the 340bhp S 3.4 and the experience is sublime.
Inside, you'll discover a cockpit that feels as if it's been built around you, with a perfect driving position easy to find.
Price: £39,694-£64,451
Our pick: Porsche Cayman S 3.4, £48,783
Engine: 3436cc, flat-six
Acceleration: 0-62mph in 5.0sec
Top speed: 176mph
Fuel/CO2: 31.4mpg/211g/km
View the used Porsche Caymans for sale on driving.co.uk
Top 100 Cars 2016 contents
---
Browse NEW or USED cars for sale on driving.co.uk
---