Top 100 cars 2016: Top 5 Large 4x4s & SUVs
Heavyweight champions
---
Published 03 January 2016
1 Volvo XC90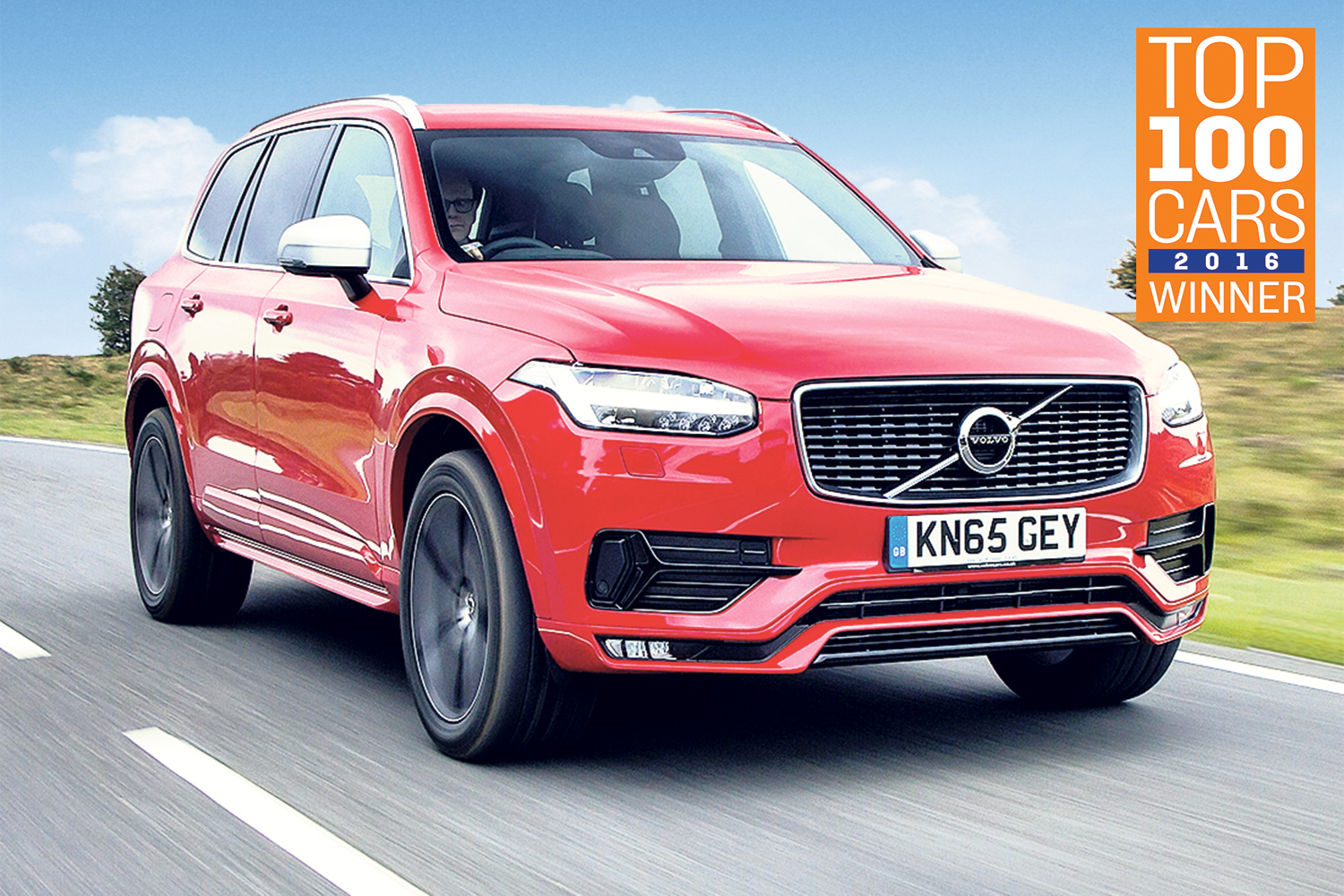 From its large grille and ice-pick running lights to the luxury of its cabin, the XC90 oozes style and confidence,. And even adults will find the third row of seats comfortable — for a while. Optional air-suspension provides a smooth ride and minimises leaning in corners; combined with the quiet, powerful diesel engine, it makes for serene journeys.
The T8 plug-in hybrid model is even quieter — for the 26 miles it runs in electric-only mode. The XC90 can take mild green- laning in its stride, helped by an optional ride height control that provides an extra 1.5in of clearance should things get more challenging. And as you'd expect, it's packed with safety gizmos.
PRICE £46,250-£64,205
OUR PICK 2.0 D5 Inscription (£50,685)
ENGINE 1969cc, 4 cylinders
ACCELERATION 0-62mph: 7.8sec
TOP SPEED 137mph
FUEL | CO2 48.7mpg | 152g/km
View the used Volvo XC90s for sale on driving.co.uk
2 Audi Q7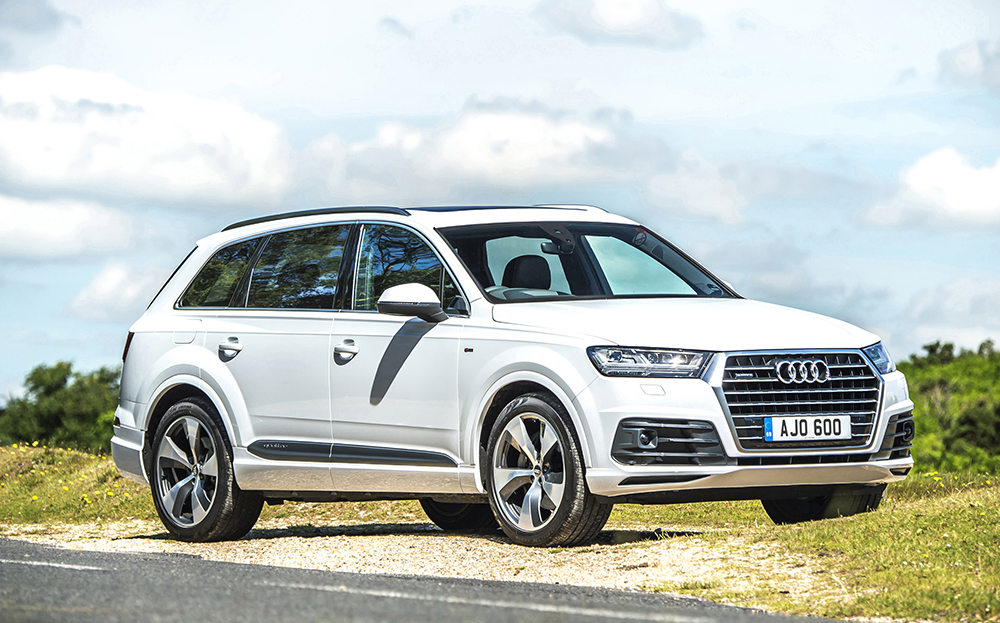 Audi was once billed as the polite alternative to BMW, but those days came to an end with the gargantuan Q7. The latest design is almost as long as a Mercedes S-class and nearly 6ft 6in wide. While this will cause some heart-stopping moments in narrow car parks, it does allow the roomy interior three rows of seats — although the boot is tiny when they're all in use.
This is a comfortable car to travel in: rock-steady at speed but agile too. The options list needs a wealth warning, so just tick the air-suspension (it boosts refinement) and four-wheel steering (it helps parking). A hybrid e-tron version is coming that should appeal to company car drivers wanting to reduce their tax liability.
PRICE £47,755-£53,835
OUR PICK Q7 3.0 SE (£50,340)
ENGINE 2967cc, 6 cylinders
ACCELERATION 0-62mph: 6.5sec
TOP SPEED 145mph
FUEL | CO2 47.9mpg | 153g/km
View the used Audi Q7s for sale on driving.co.uk
3 Range Rover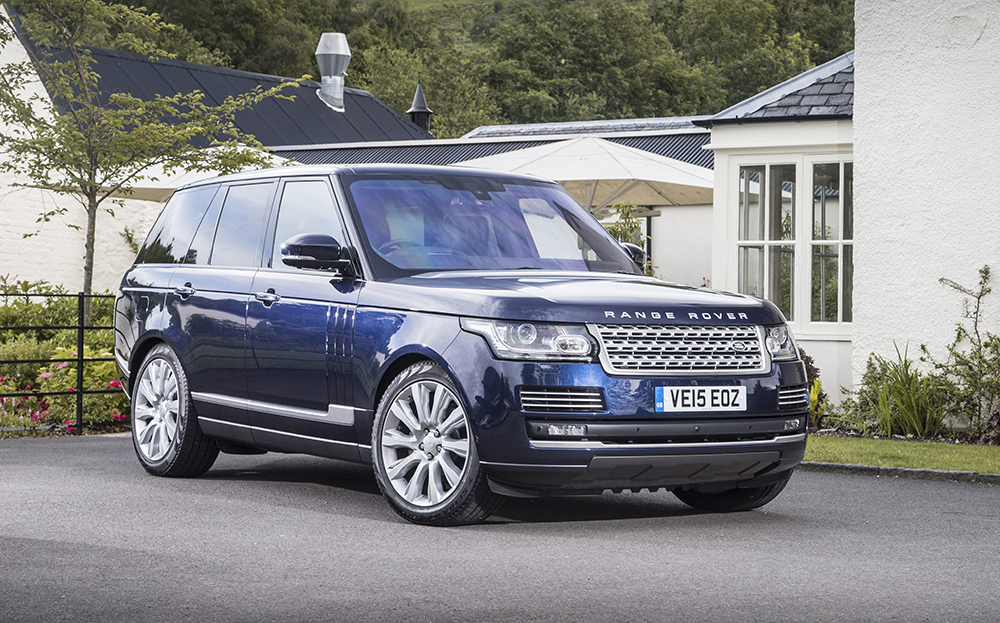 Range Rover created the large, luxury SUV class, and today's version continues to lord it over all-comers — for a hefty price. There's a long-wheelbase version with a ballroom for a rear cabin and one powered by a 5-litre V8 petrol engine that can do 0-62mph in 5.4 seconds (and guzzle a tank of fuel just as fast).
The car spoils driver and passengers with a roomy cabin finished in wood and leather. It rides smoothly and quietly, too, and handles better than most when you get a move on. Off-road, it's peerless; Terrain Response tech automatically adjusts the suspension and traction control systems to suit the conditions.
PRICE £74,950-£164,600
OUR PICK 3.0 TDV6 Vogue SE (£81,850)
ENGINE 2993cc, 6 cylinders
ACCELERATION 0-62mph: 7.9sec
TOP SPEED 130mph
FUEL | CO2 40.9mpg | 182g/km
View the used Range Rovers for sale on driving.co.uk
4 Bentley Bentayga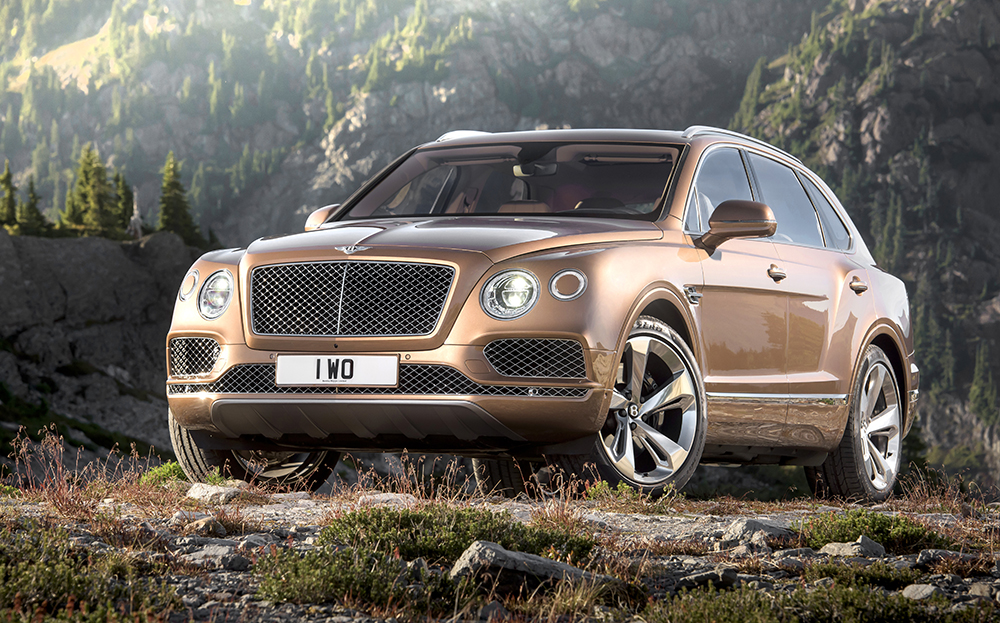 The limousine might still represent the ultimate in luxury travel, but the wealthy and pampered know that SUVs are now the most comfortable cars in the world, thanks to their taller suspensions, which can soak up the bumps, combined with sophisticated electronics to prevent the car rolling in corners.
Bentley's new Bentayga feels fit for royalty with its hand-stitched quilted leather seats, room for a custom-made picnic hamper and a W12 engine packing an ocean-liner's worth of power in reserve.
PRICE £160,200
OUR PICK Bentley Bentayga (£160,200)
ENGINE 5950cc, W12
ACCELERATION 0-62mph: 4.0sec
TOP SPEED 187mph
FUEL | CO2 21.6mpg | 296g/km
View the used Bentleys for sale on driving.co.uk
5 Mitsubishi Shogun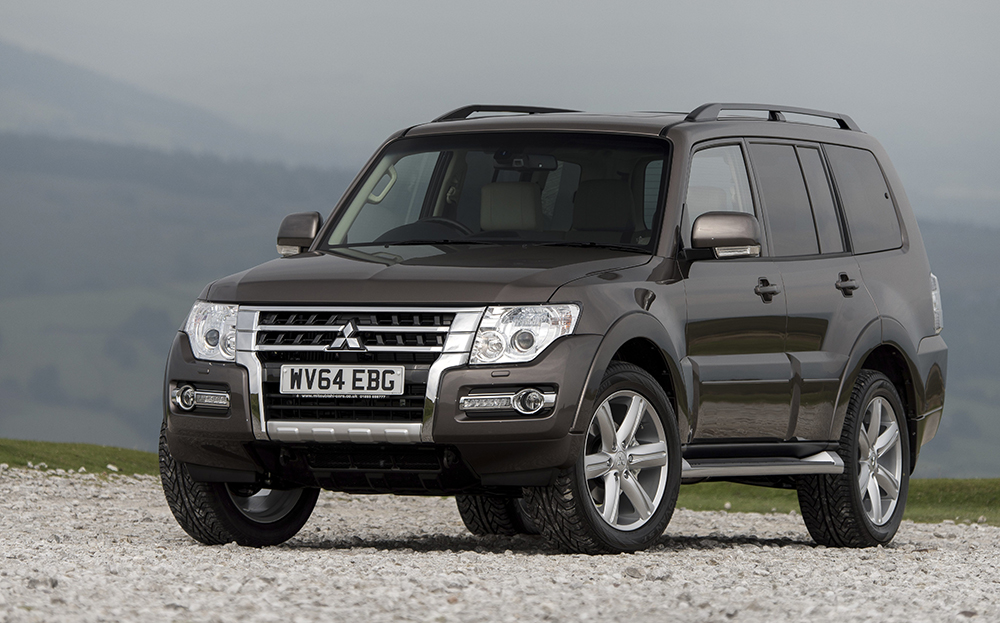 In the 1980s the Shogun was the first off-roader to give the Range Rover a serious scare. Since then the British car has gone all aspirational, but the Mitsubishi feels as if it has barely changed — and that's what we like.
Yes, the cabin is utilitarian and noisy, and the suspension has a bizarre setup that's firm but also causes the vehicle to lean in corners. But the 3.2-litre diesel engine is powerful and there are seven seats. Even entry-level versions come with climate control and 18in alloys, and the car will tackle muddy tracks and fields all day, although the back wheels can spin, as there is no locking rear differential.
PRICE £28,634-£37,299
OUR PICK 3.2 DI-DC SG4 (£37,299)
ENGINE 3200cc, 4 cylinders
ACCELERATION 0-62mph: 11.1sec
TOP SPEED 112mph
FUEL | CO2 33.2mpg | 224g/km
View the used Mitsubishi Shoguns for sale on driving.co.uk
Top 100 Cars 2016 contents
---
Browse NEW or USED cars for sale on driving.co.uk
---