Top 100 Cars 2016: Top 5 Family Convertibles
Drop the top and open the sun cream
---
Published 03 January 2016
1 Audi A3 cabriolet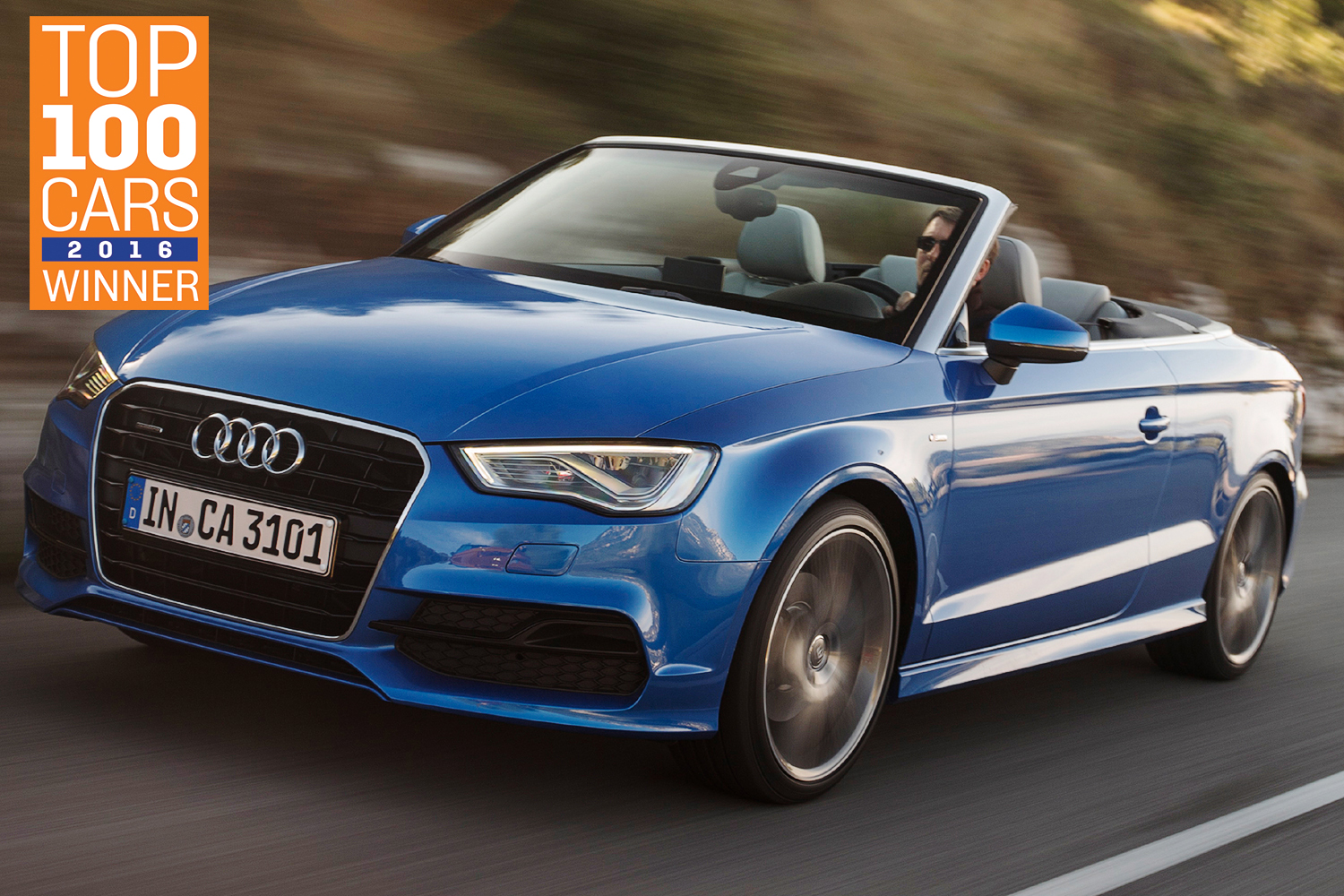 Audi's rakish TT might fit your dreams of convertible motoring, but it's the A3 that's best suited to real life. It seats four, has more economical variants and is cheaper. It doesn't skimp on the style either.
The A3 is a good looking drop-top with a hewn-from-solid cabin, and an engaging drive that betrays none of the shimmy and shake that often afflicts cabrios.
Three trim levels start with SE, but pay to upgrade to Sport (£1,400) or S line (£3,550) and the automated roof comes with a  triple layer, rather than the double of the SE version.
Price: £26,375-£35,685
Our pick: 1.4 TFSI Sport Nav, £27,775
Engine: 1395cc, 4 cylinders
Acceleration: 0-62mph: 8.9sec
Top speed: 138mph
Fuel | CO2: 58.9mpg | 110g/km
View the used Audi A3 cabriolets for sale on driving.co.uk
2 Bentley Continental GTC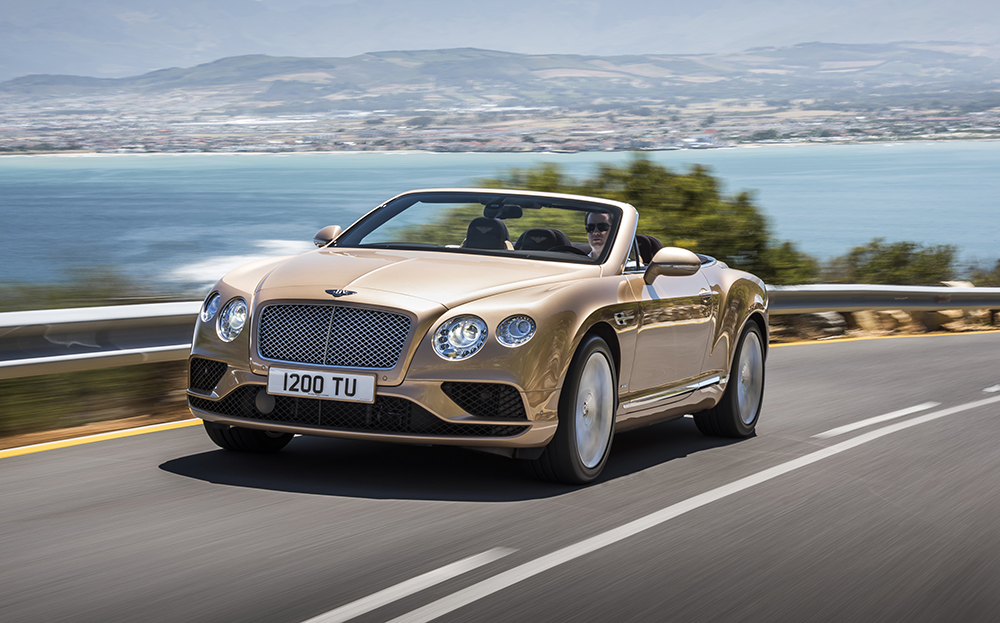 Transporting footballers' wives since 2003, Bentley's Continental GTC is irretrievably linked with brash ostentatiousness and bling. That's unfortunate because the latest model is designed with a stately dignity, the hand-finished interior is a tactile delight, and the all-wheel-drive powertrain shrinks countries with a mere ankle twitch.
The triple-layer roof shuts out the outside world like a Federal Reserve vault, but you'll still hear the exhaust note — the V8 sounds like thunder in a cave.
It's just a pity that the wind deflector is an optional extra, and the infotainment unit lags behind the best.
Price: £154,400-£185,200
Our pick: V8 S, £164,800
Engine: 3993cc, 8 cylinders
Acceleration: 0-62mph: 4.7sec
Top speed: 191mph
Fuel | CO2: 25.4mpg | 254g/km
View the used Bentley Continental GTCs for sale on driving.co.uk
3 BMW 6-series Convertible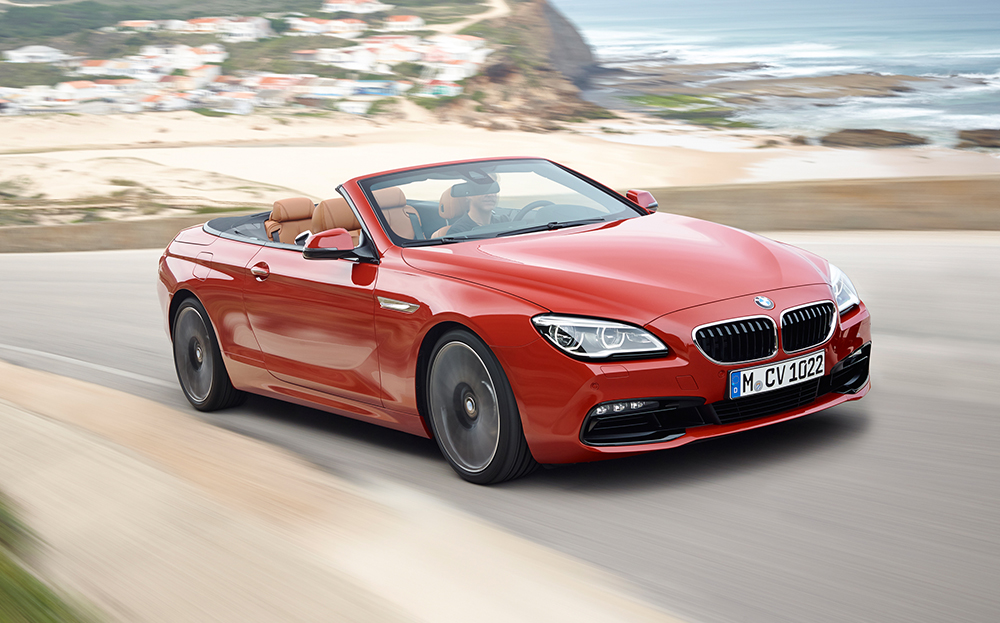 The BMW 6-series is the next best thing to a Bentley Continental GTC and it's half the price. We rate its imposing looks, beautiful leather-lined cabin and the option of a sensational turbocharged V8 engine. The fabric roof is insulated to subdue wind noise but even the lack of a metal hardtop can't stop the V8 version weighing more than two tons.
With soft suspension and wafty steering, the 6-series is no Nürburgring-blitzer, but it is the ultimate lazy GT.
You can choose 640i or 640d six-cylinder variants, but we're tempted by the V8: a turbocharged 4.4-litre giant that churns out 449bhp.
Price: £65,330-£97,300
Our pick: 650i Sport, £75,690
Engine: 4395cc, 8 cylinders
Acceleration: 0-62mph: 4.6sec
Top speed: 155mph
Fuel | CO2: 31mpg | 213g/km
View the used BMW 6-series cars for sale on driving.co.uk
4 Fiat 500C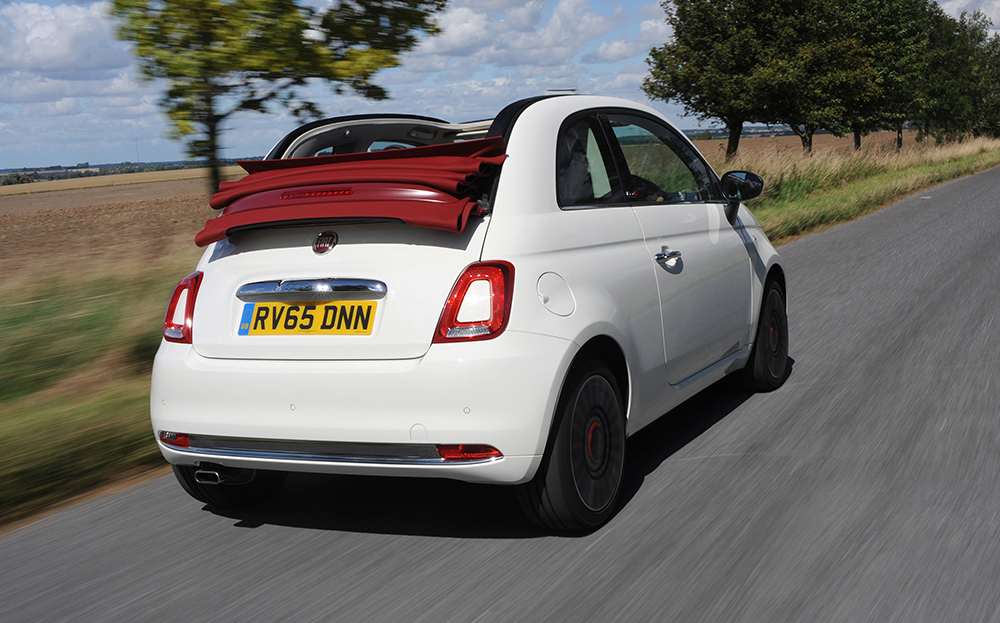 If riding four-up in a Fiat 500 feels like being packed into a sardine tin, the C completes the sensation with a peel-back, John West-style roof. True, you never get the full top-down experience — the rear side windows are fixed — but there are plenty of benefits: the structure doesn't feel as wobbly as some cabrios, and a minimal amount of strengthening means it  weighs only 40kg more than the standard car.
Just like the standard hatchback, the 500C has been updated for this year, with better technology and  personalisation options, but you don't need many of those. This car can't help looking chic.
Price: £13,540-£17,070
Our pick: TwinAir 105bhp (£17,070)
Engine: 875cc, 4 cylinders
Acceleration: 0-62mph: 10.0sec
Top speed: 117mph
Fuel | CO2: 67.3mpg | 99g/km
View the used Fiat 500Cs for sale on driving.co.uk
5 DS3 cabriolet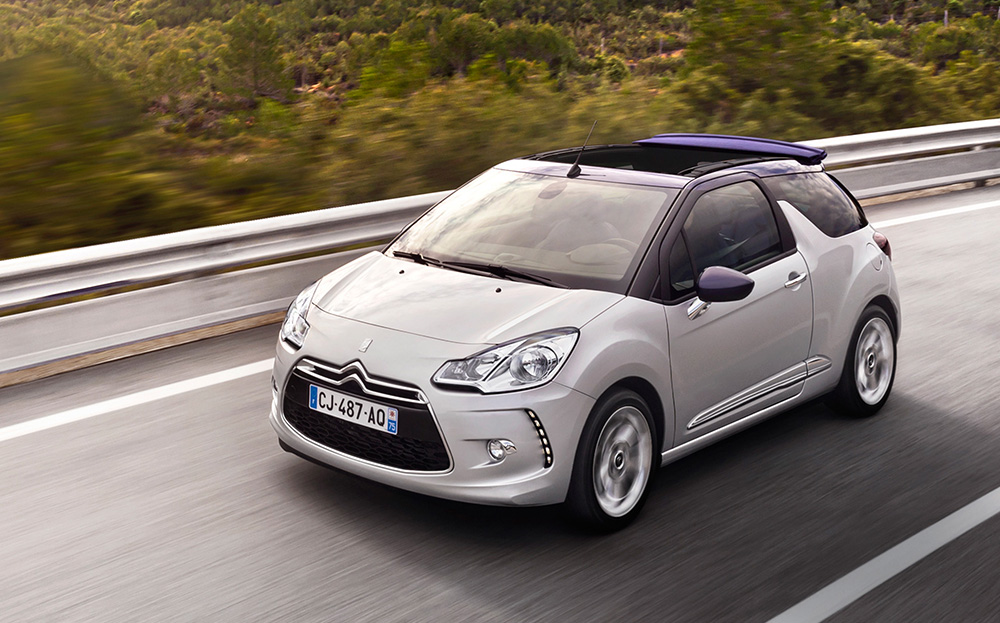 This is the car that was deemed to be so cool that  Citroën created a separate boutique  brand for it — DS Automobiles. You can make it as extravagant as you want with dozens of personalisation options, from a colour co-ordinated key fob to the fabric folding roof. Like the Fiat, the roof peels away, leaving solid sides. You can choose to have it perched above the rear window or retract it fully down to the boot lid. It also offers room for five — if they like a snug fit. DS would describe the car as sporty, which means that the ride is a little firm, but it does steer nice and sharply.
Price: £15,295-£21,295
Our pick: Puretech 110 S&S Manual DStyle (£17,995)
Engine: 1199cc, 3 cylinders
Acceleration: 0-62mph: 9.8sec
Top speed: 118mph
Fuel | CO2: 60.1mpg | 107g/km
View the used DS3 cabriolets for sale on driving.co.uk
Top 100 Cars 2016 contents
---
Browse NEW or USED cars for sale on driving.co.uk
---