Top 100 Cars 2016: Top 5 City Cars
City slickers
---
Published 03 January 2016
1 Fiat 500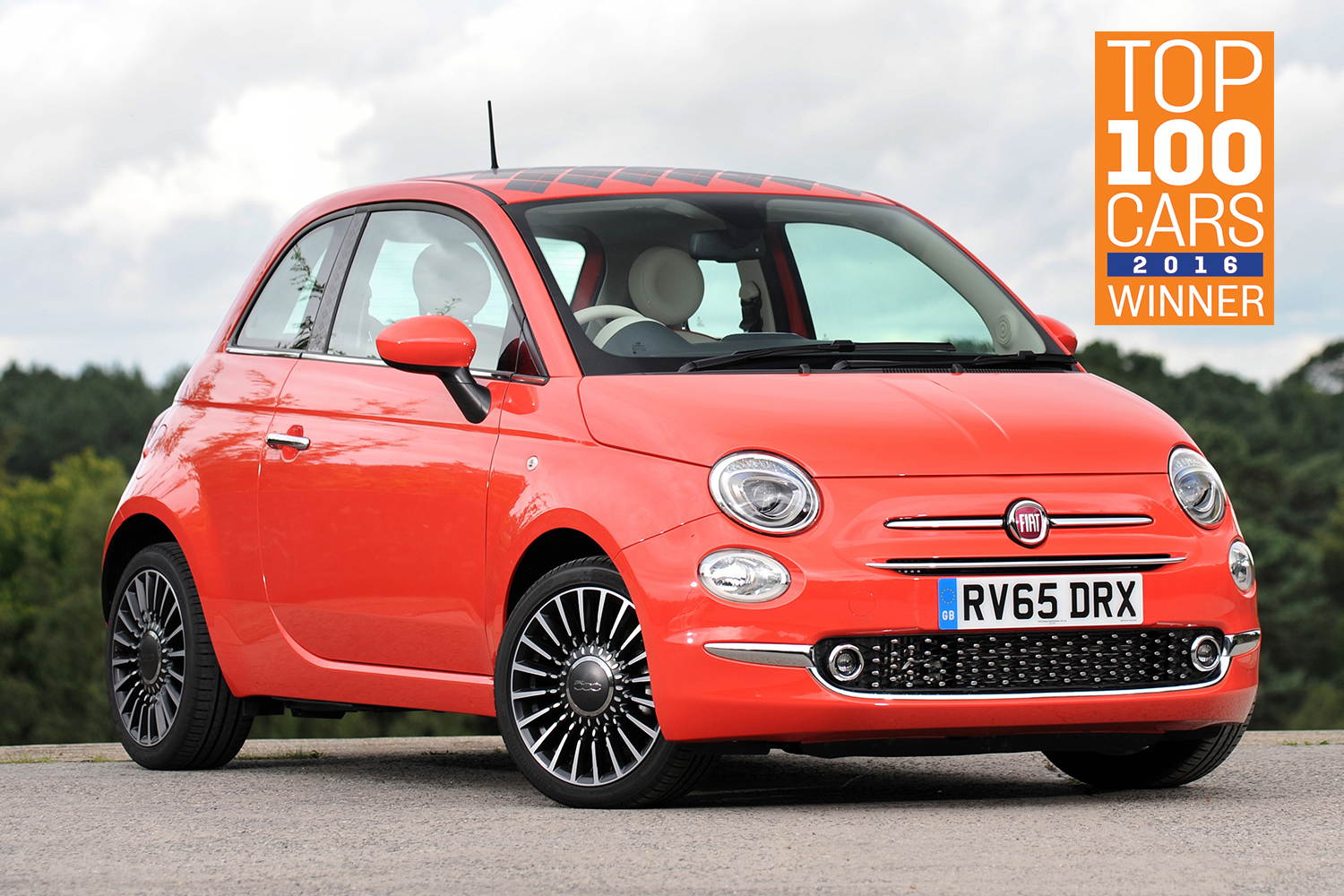 The 500 might be nine years old but its bug eyes are still charming enough buyers to make it one of Britain's bestselling cars. So Fiat did as little as possible when the model was updated a few months ago: the car underwent 1,900-plus tweaks but its shape is as cute and curvy as ever.
There's now a built-in touchscreen on the dash and a greater choice of colours inside, but driving it feels little different. You'll forgive the choppy ride and poor economy for its youthful enthusiasm in turns and the fun, lively 0.9-litre TwinAir engine, both of which bring joy to city driving.
PRICE £10,890-£14,420
OUR PICK 500 TwinAir Lounge (£13,940)
ENGINE 875cc, 2 cylinders
ACCELERATION 0-62mph: 11.0sec
TOP SPEED 107mph
FUEL | CO2 74.3mpg | 90g/km
View the Fiat 500 cars for sale on driving.co.uk
2 Hyundai i10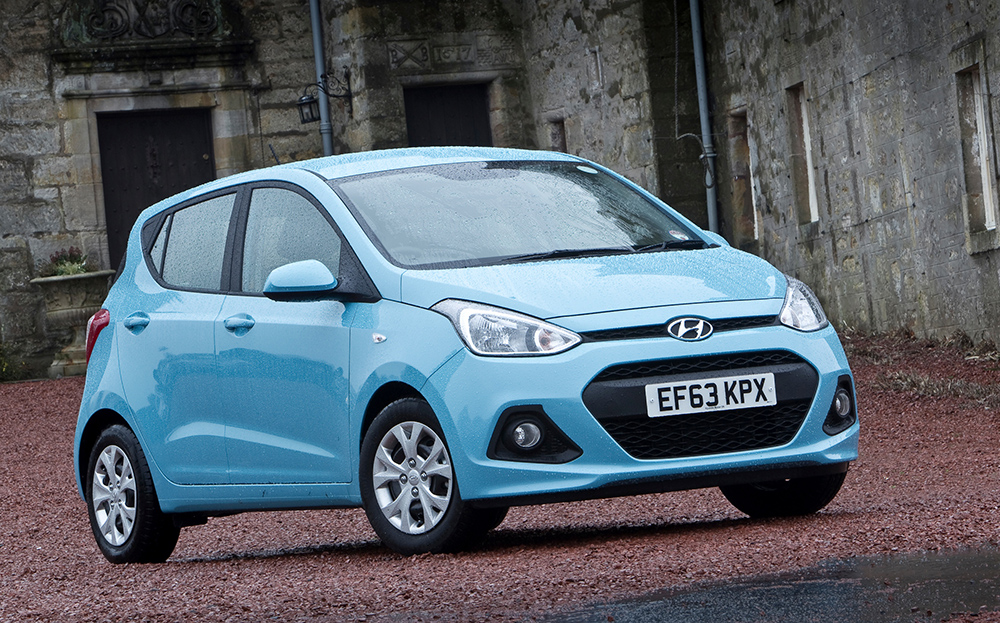 Designed and built in Europe, the i10 sacrifices some features typically associated with the South Korean marque — bargain-basement prices, for example — for others that have been absent in the past, such as a decent driving experience and good-quality interior.
It's still cheaper than most of the opposition, though, and comes with a five-year unlimited-mileage warranty, plus some luxury options, such as a heated steering wheel.
PRICE £8,895-£12,945
OUR PICK i10 1.2 Premium (£11,175)
ENGINE 1248cc, 4 cylinders
ACCELERATION 0-62mph: 12.3sec
TOP SPEED 106mph
FUEL | CO2 57.6mpg | 114g/km
View the Hyundai i10 cars for sale on driving.co.uk
3 Renault Twingo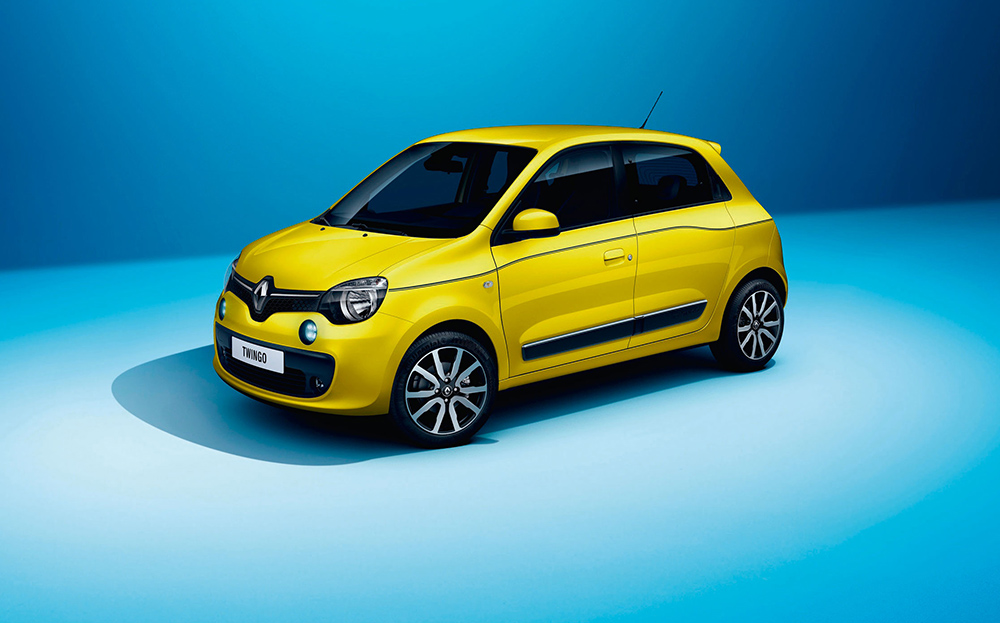 The Twingo shares many of its parts with the Smart Forfour, including its engines, and of the two it's the one we would pick because its looks are less, er, challenging. It's also more than £2,000 cheaper. Your choices are limited to a three-cylinder petrol engine in 69bhp or 89bhp forms.
You can have an automatic if you want it, but we recommend the manual: there's something strangely satisfying about swapping cogs yourself as the tiny powerplant fizzes away behind you — even when you're stuck in a 30mph zone in town.
PRICE £9,495-£13,445
OUR PICK Energy TCe 90 Dynamique S (£12,545)
ENGINE 898cc, 3 cylinders
ACCELERATION 0-62mph: 10.8sec
TOP SPEED 103mph
FUEL | CO2 65.7mpg | 99g/km
View the Renault Twingo cars for sale on driving.co.uk
4 Skoda Citigo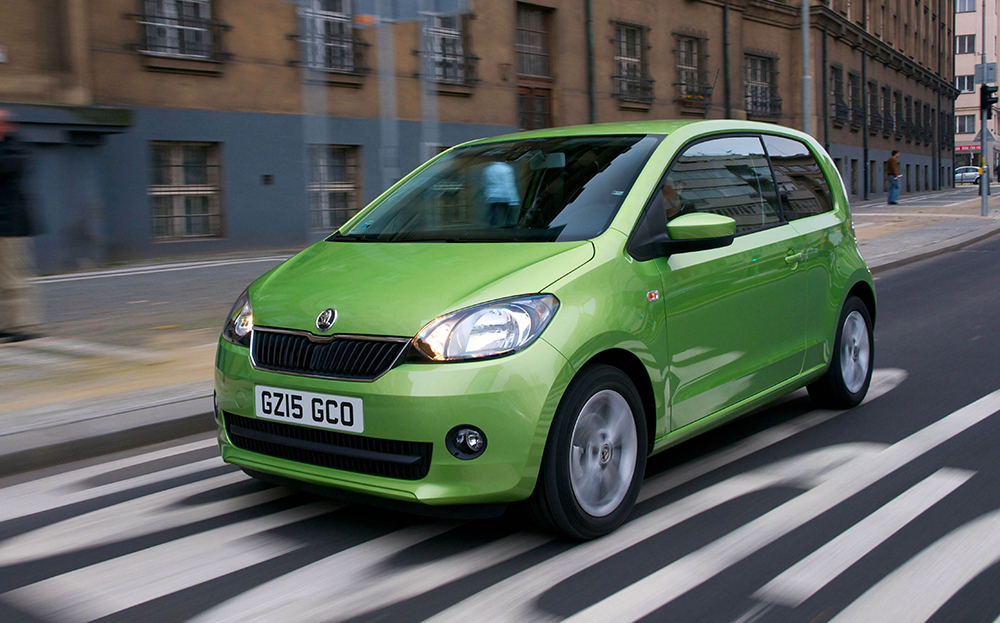 The Citigo is one of a trio of virtually identical cars built by the Volkswagen Group (the others are the VW Up! and Seat Mii) but it's the best of the three because you get the services of Skoda's dealerships, which are consistently praised by customers, and you also avoid paying the premium of having the letters "V" and "W" on the bonnet.
All three cars have a surprising amount of space — you'll fit four adults in there as long as they don't have luggage — and they will happily cruise on the motorway. The manual 74bhp Citigo is the one to go for; it's nippier than the lower-powered 59bhp model.
PRICE £8,275-£11,120
OUR PICK Citigo 1.0 MPI SE L Greentech, £10,465
ENGINE 999cc, 3 cylinders
ACCELERATION 0-62mph: 13.2sec
TOP SPEED 107mph
FUEL | CO2 67.3mpg | 98g/km
View the Skoda Citigo cars for sale on driving.co.uk
5 Toyota Aygo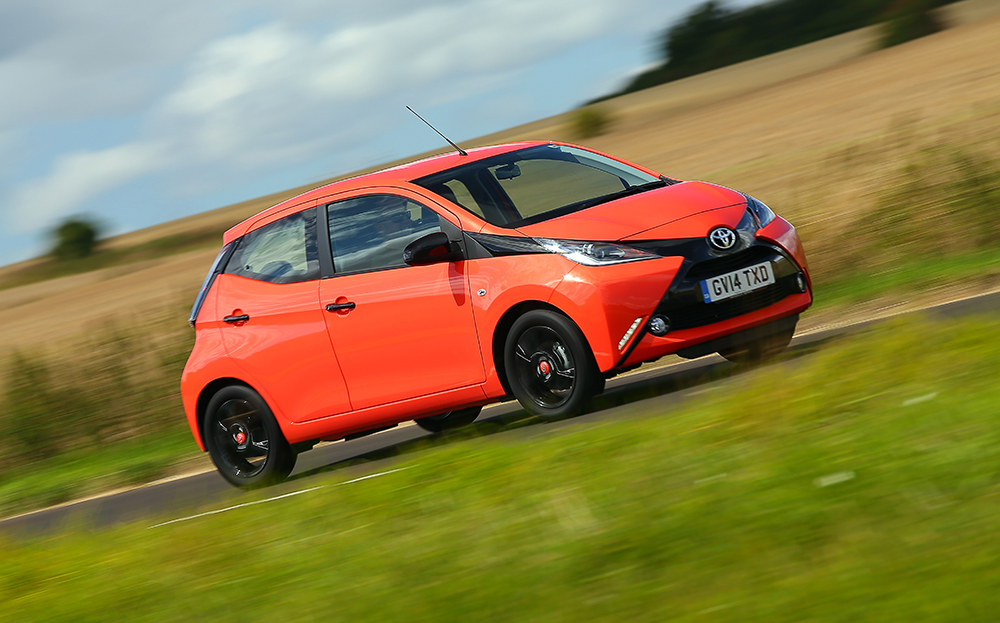 Like the Citigo and Twingo, Toyota's city car is made with partners, this time with Citroën and Peugeot. All three versions are brilliant around town and adept on the motorway but pretty hopeless at carrying passengers in the back, whether you choose the three or five-door.
There's only one engine, so your choice is based on the equipment level and how much you want to personalise your car. Choose Toyota over its French partners, as its warranty is two years longer at five years and prices now start at £7,995 with a finance deal. The X-Wave option on the five-door Aygo brings a fabric roof that slides the length of the car.
PRICE £7,995-£13,615
OUR PICK Aygo 1.0 X-Pression with X-Wave (£12,540)
ENGINE 998cc, 3 cylinders
ACCELERATION 0-62mph: 14.2sec
TOP SPEED 99mph
FUEL | CO2 68.9mpg | 95g/km
View the Toyota Aygo cars for sale on driving.co.uk
Top 100 Cars 2016 contents
---
Browse NEW or USED cars for sale on driving.co.uk
---