Top 100 Cars 2016: Car of the Year
Best of the best
---
Published 03 January 2016
AND THE winner is . . . hang on a moment. A little explanation is due before we name our car of the year. We obviously gave it a lot of thought and sifted carefully through the 100 vehicles that made the shortlist. They are all excellent, and if you treat yourself to any one of them you'll have a car that offers great value. So, "best" is really a matter of taste. How do you compare a seven-seat SUV with a city car, or a people carrier with a sports car?
---
Browse NEW or USED cars for sale on driving.co.uk
---
We arrived at the overall winner more by a process of amalgamation than one of elimination. If you want a car that you can drive every day, that looks fantastic, that gives great performance, that is able to carry more than a toothbrush in the boot and that has enough space to take the children for a spin, the list of candidates shrinks rapidly.
The Volkswagen Golf R? Possibly. Jeremy Clarkson once said: "No matter what you can afford, buy a Golf GTI instead. It's that simple." And on a practical level he's right. But if you were a surgeon coming to the end of an eight-hour stint in theatre, would you pause — mid-scalpel-stroke — to visualise the drive home that evening? If you were an executive stuck in a long meeting, might you lean back on your chair for a strained glimpse through the office window at the badge on your motor's bonnet?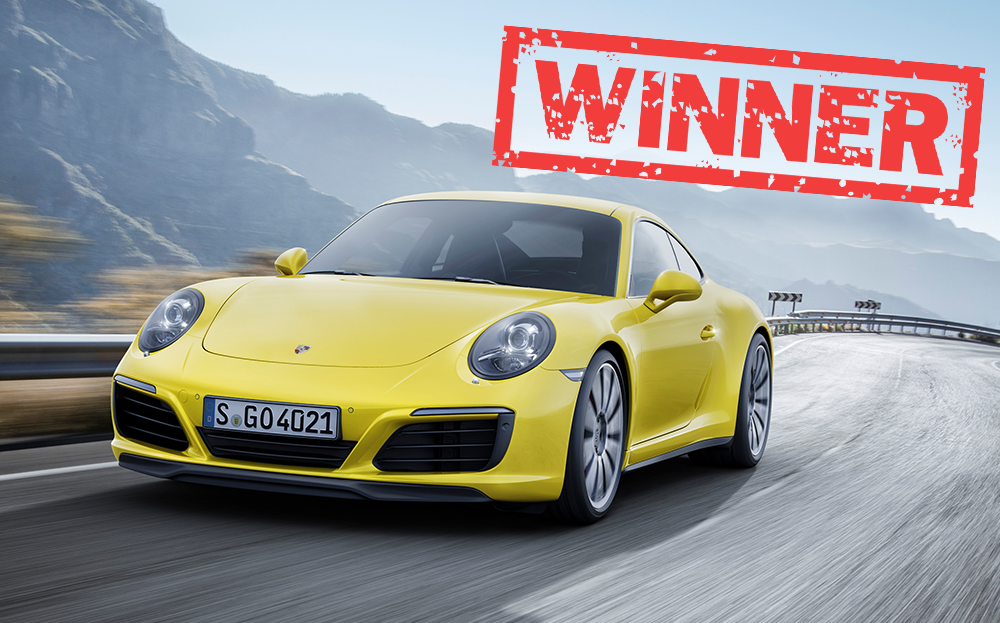 You would if you owned our car of 2016. In the updated 911 Carrera S, Porsche has taken a great car and made it better. Quicker than the version it replaces, the new 911 is also more powerful more of the time. Yet it's still a doddle to drive, especially with the PDK automatic transmission. It's comfortable on long journeys, surefooted on B-roads and in the wet and more fun than a summer's worth of rollercoaster rides. There are those who say the smaller engine and the addition of turbochargers spoil its character. But we've tested it and the critics are wrong.
The exhaust note is different, but just as satisfying. As long as you don't bother with four-wheel drive, it can be yours for a shade over £85,000 (plus £2,400 for the PDK). So, well done to the cars in our top 100 and congratulations to Porsche.
The Driving team
Top 100 Cars 2016 contents
---
Browse NEW or USED cars for sale on driving.co.uk
---