Top 100 Cars 2016: Top 5 Luxury & Prestige
The class of 2016
---
Published 03 January 2016
1 Mercedes-Benz S-class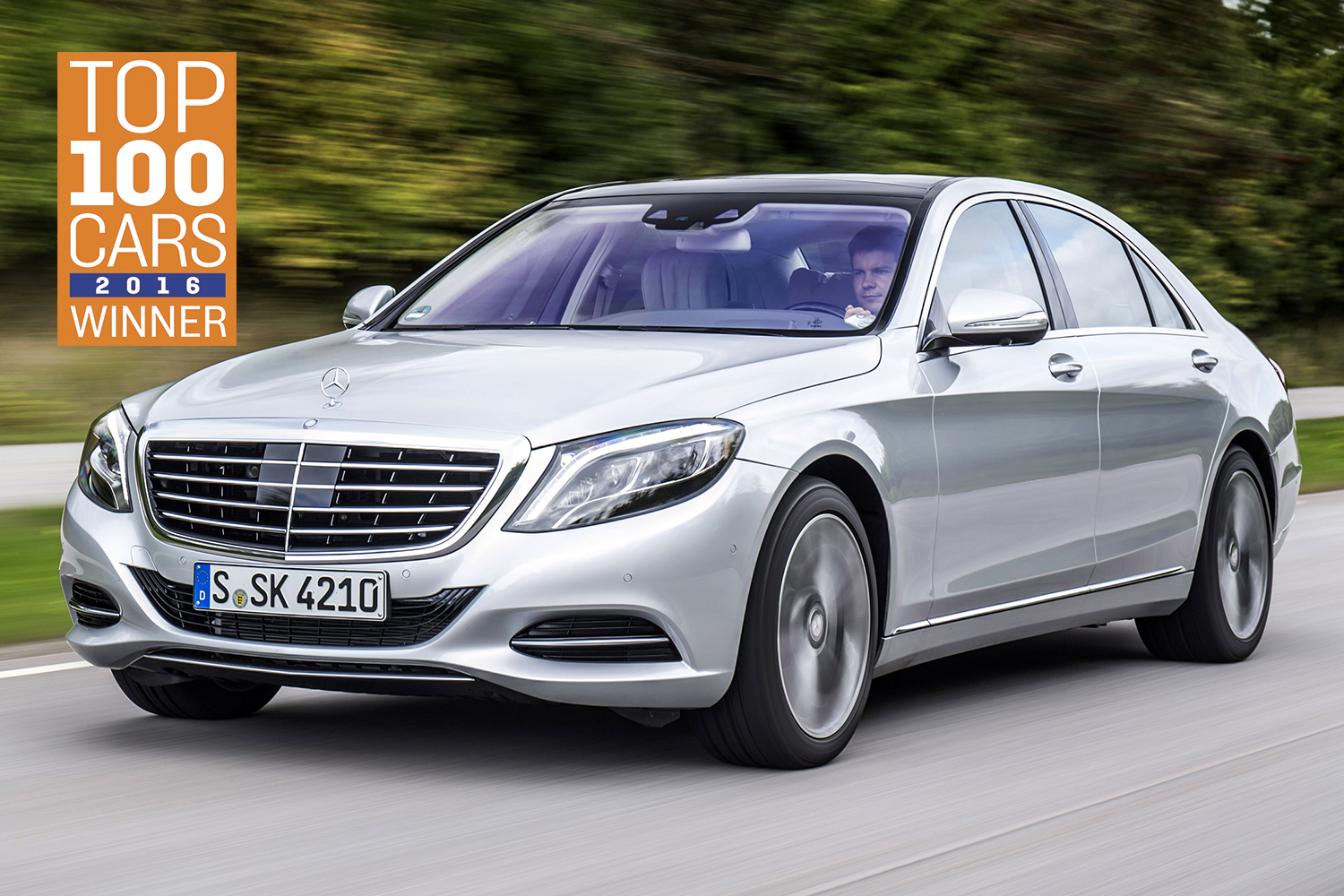 Mercedes isn't shy about trumpeting its S-class as the best car in the world. Irritatingly, it might be right. The latest models treat occupants to levels of comfort and convenience even Rolls-Royce struggles to match. It's not the most engaging car to drive, but has one of the smoothest rides — particularly if fitted with Magic Body Control, which adjusts the suspension for potholes by using sensors to spot them in the road.
PRICE £67,995-£183,075
OUR PICK S 350 d SE Line L (£67,995)
ENGINE 2987cc, 6 cylinders
ACCELERATION 0-62mph: 6.8sec
TOP SPEED 155mph
FUEL | CO2 50.4mpg | 148g/km
View the used Mercedes S-class cars for sale on driving.co.uk
2 BMW 7-series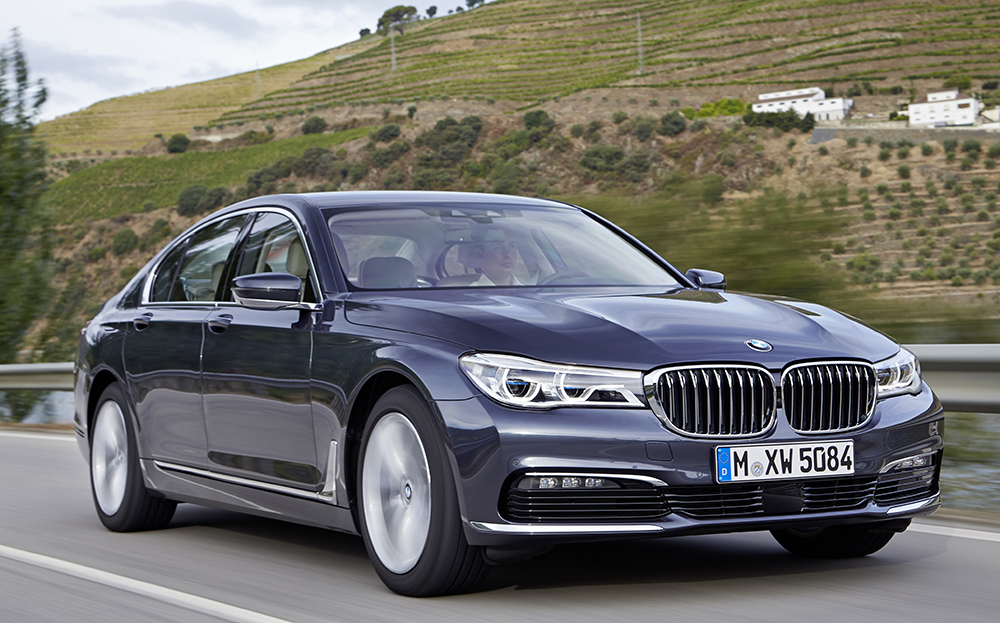 Just arrived in showrooms, the 7-series feels nimble and features an electronics shop's worth of hi-tech gadgets, including optional camera-linked air-suspension along the lines of the S-class. It goes to near-comic lengths to pamper: cooling and intensive massage seats, rear seats that recline as standard and even the option to spray scents into the cabin air. Coming shortly is a self-parking function that allows the driver to get out of the car and control it into a space via the touchscreen key fob.
PRICE £64,530-£79,970
OUR PICK BMW 730d (£64,530)
ENGINE 2993cc, 6 cylinders
ACCELERATION 0-62mph: 6.1sec
TOP SPEED 155mph
FUEL | CO2 60.1mpg | 124g/km
View the used BMW 7-series cars for sale on driving.co.uk
3 Jaguar XJ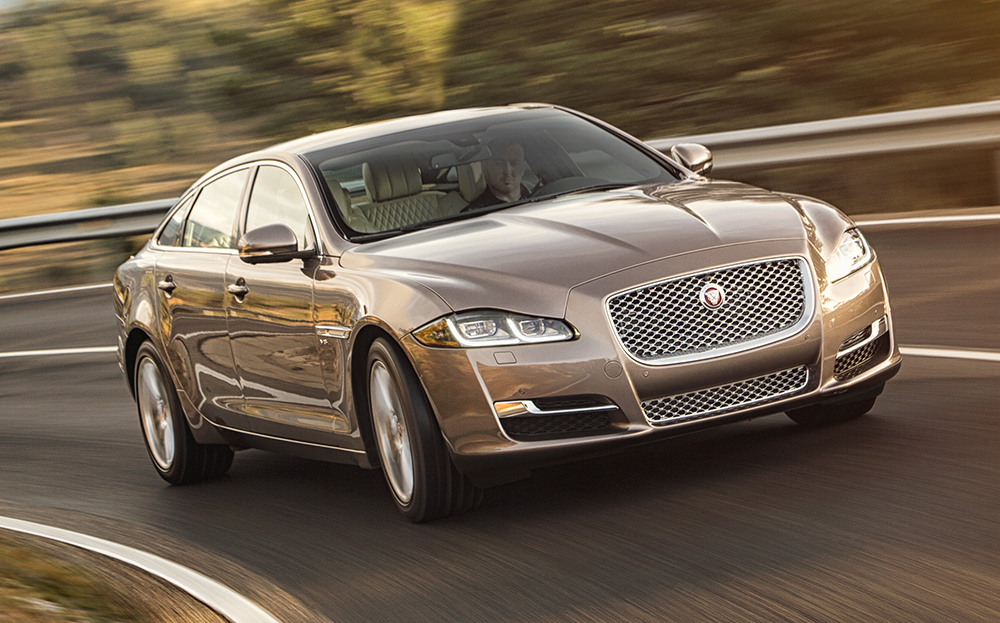 Updated last autumn, with new tech and styling, the XJ is the luxury saloon that is the most fun to drive currently on the market. It's now more powerful too, with an upgrade to its V6 diesel engine, which delivers 296bhp. The XJ can't match its German rivals for ride comfort, but the interior is a stylish, modern blend of leather and wood (or carbon fibre), and the long-wheelbase version is spacious and airy. Near the top of the range is the XJR, with a quite sensational 542bhp supercharged V8.
PRICE £58,690-£100,000
OUR PICK 3.0 V6 Luxury diesel (£58,690)
ENGINE 2993cc, 6 cylinders
ACCELERATION 0-62mph: 6.2sec
TOP SPEED 155mph
FUEL | CO2 49.6mpg | 149g/km
View the used Jaguar XJ cars for sale on driving.co.uk
4 Bentley Mulsanne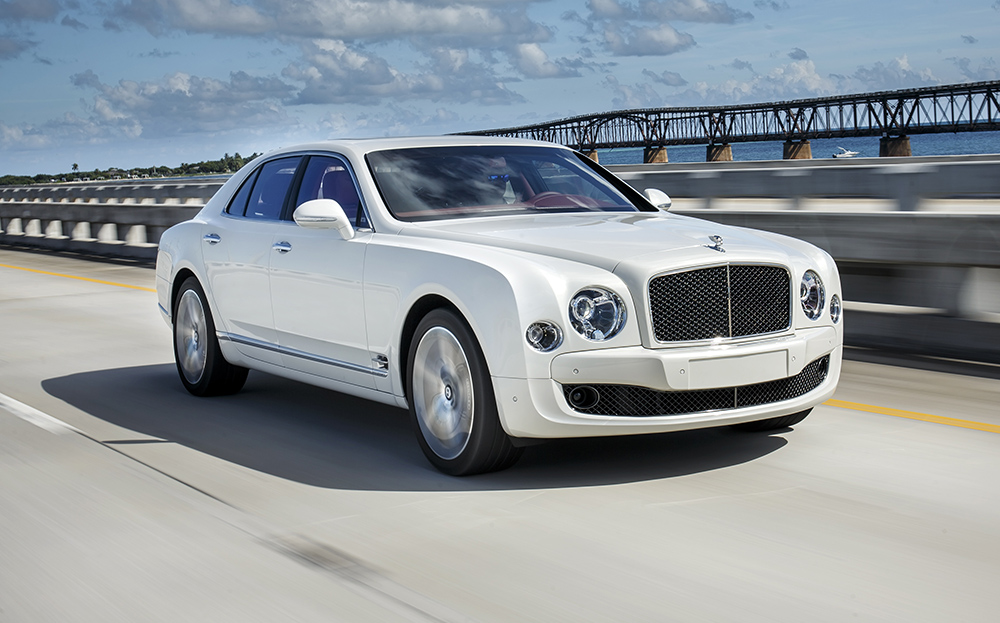 Bentley has built a Mulsanne for the owner who fancies getting behind the wheel now and again. With a tuned version of Bentley's 6.75-litre V8, the Speed produces 529bhp — that's 25bhp more than its sibling. The result is sports car acceleration in a motor the size of a barn. It's surreal, wonderful fun — until you reach town, at which point hand over to your chauffeur to negotiate this leviathan on tight roads.
PRICE £229,360-£252,000
OUR PICK Mulsanne Speed (£252,000)
ENGINE 6752cc, V8
ACCELERATION 0-62mph: 4.9sec
TOP SPEED 190mph
FUEL | CO2 19.3mpg | 342g/km
View the used Bentley Mulsanne cars for sale on driving.co.uk
5 Rolls-Royce Ghost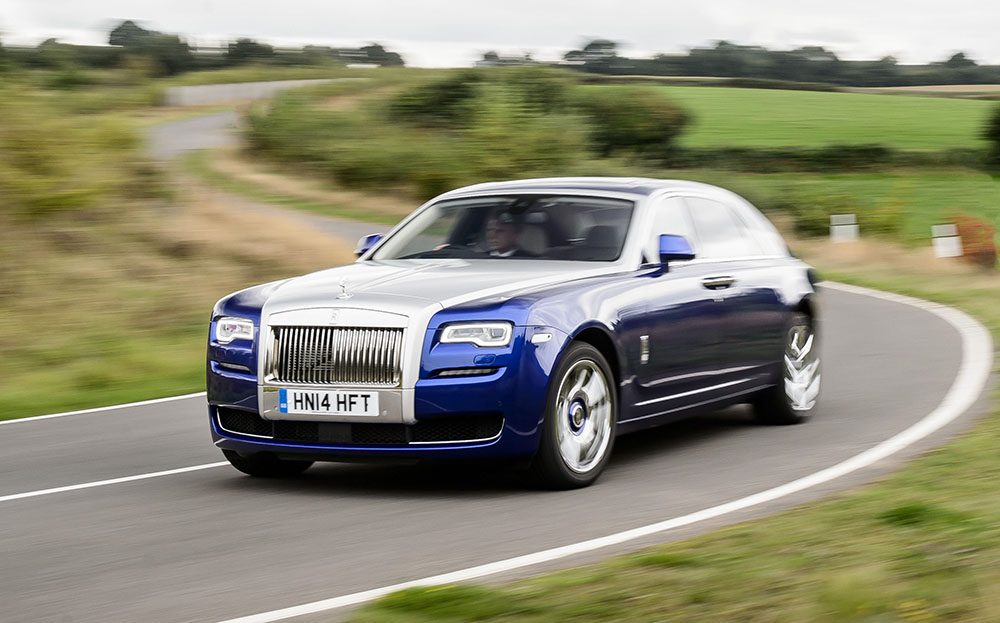 It might be the entry-level Roller but it doesn't feel that way, with mile-deep lamb's wool floor mats, leather, wood and alloy details, and a cabin that's not much smaller than the Phantom's. The Ghost is more rewarding to drive, though, with assured handling. Meanwhile, the fact it can get to 62mph in exactly the same time it takes some versions of the Porsche 911 Carrera 4 never ceases to amuse.
PRICE £216,864-£253,944
OUR PICK Ghost (£216,864)
ENGINE 6592cc, twin-turbo V12
ACCELERATION 0-62mph: 4.9sec
TOP SPEED 155mph
FUEL | CO2 20.2mpg | 327g/km
View the used Rolls-Royce Ghost cars for sale on driving.co.uk
Top 100 Cars 2016 contents
---
Browse NEW or USED cars for sale on driving.co.uk
---