Top 100 Cars 2016: Top 5 Warm Hatches
Warm feelings
---
Published 03 January 2016
1 Ford Fiesta ST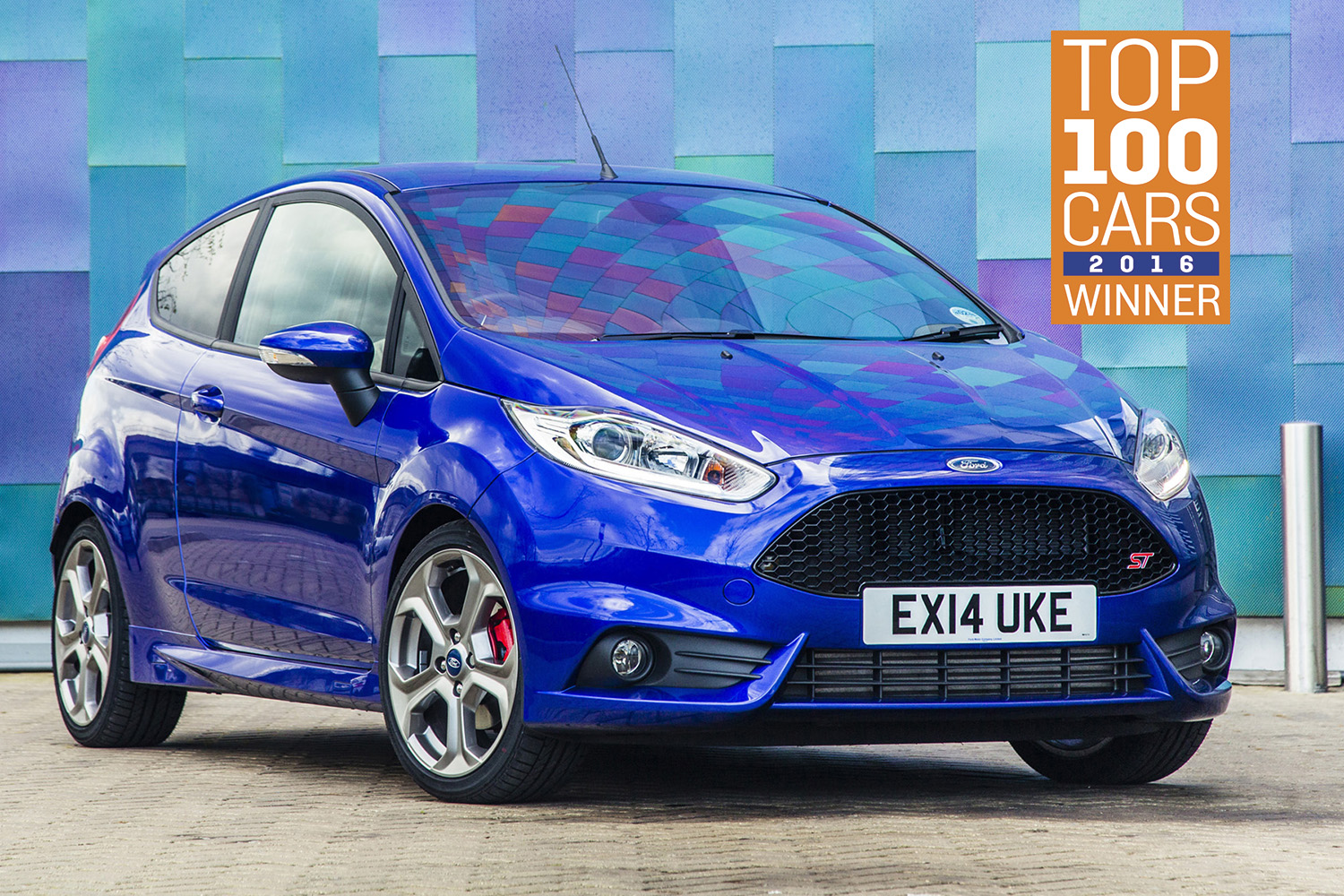 This car defies all business sense. It's great to drive, economical and above all, desirable — yet it starts at less than the price of a humdrum, mid-spec Ford Focus.
The rev-happy 1.6-litre turbocharged engine easily thrusts the ST towards the next bend where beautifully precise, direct steering works with the driver to slice through the corner and onto the next one.
There are three versions, all powered by the same engine; buy the cheapest, equipped with alloy wheels, Recaro seats and a dual exhaust.
PRICE £17,545-£19,545
OUR PICK 1.6T ST-1 (£17,545)
ENGINE 1596cc, 4 cylinders
ACCELERATION 0-62mph: 6.9sec
TOP SPEED 139mph
FUEL | CO2 47.9mpg | 138g/km
View the Ford Fiesta cars for sale on driving.co.uk
2 Mini Cooper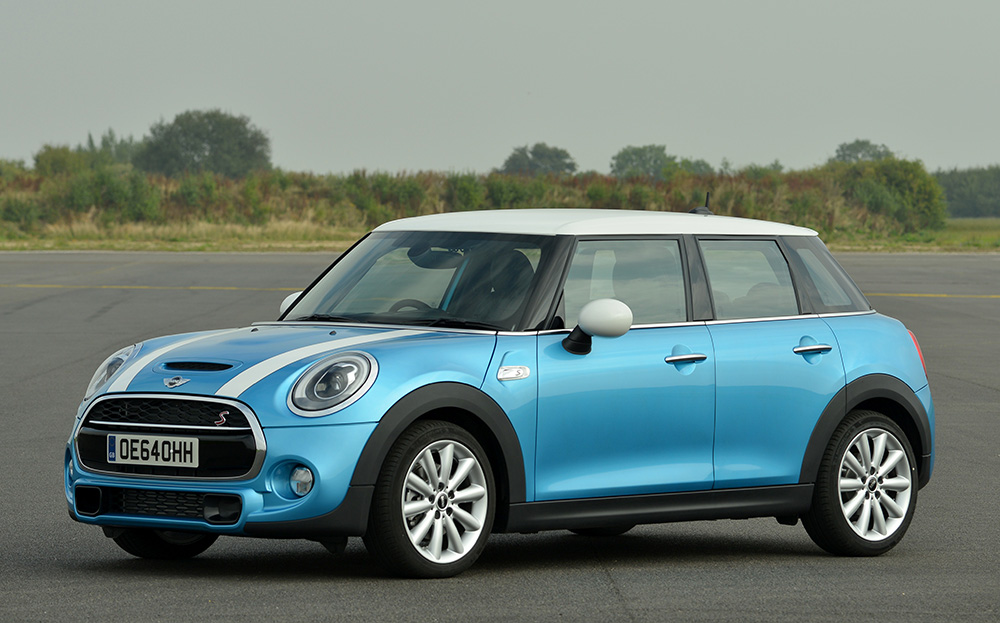 It's not normal to introduce a sporty model by talking about its build quality, but that's what sets this Mini apart. The cabin — with just the right amount of retro — is as solid as it is stylish.
The car is calm and quiet, but offers plenty of driving fun: the engine has a sporty burble when revved and the power to send the car zooming away; the gearstick requires just a flick of the wrist. It might not have the engagement of the Fiesta but it's the better car away from a B-road.
PRICE £15,485-£16,085
OUR PICK Cooper 3dr (£15,485)
ENGINE 1499cc, 3 cylinders
ACCELERATION 0-62mph: 7.9sec
TOP SPEED 130mph
FUEL | CO2 62.8mpg | 105g/km
View the Mini Hatch cars for sale on driving.co.uk
3 Peugeot 208 GTi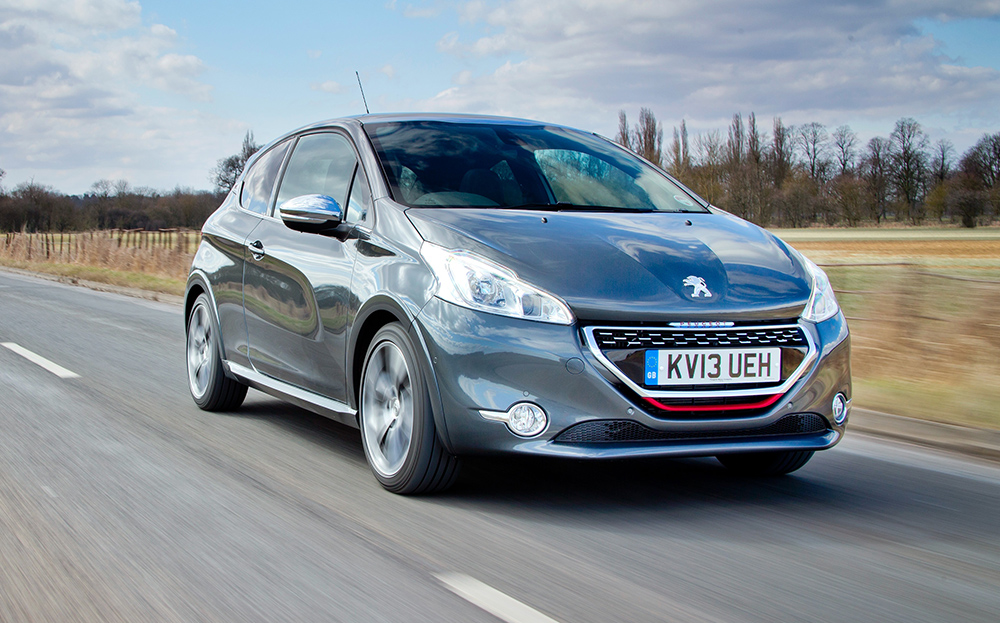 Every modern Peugeot GTi fails to live up to the memories of testers who once owned a 205 GTI. It casts an unwarranted shadow over the 208 GTi — a car that's a hoot to drive and also passes emissions and safety tests that barely troubled engineers 30 years ago.
Shame about the silly steering wheel that forces you to either break the speed limit or run out of fuel (many drivers can't see all of the gauges at once).
PRICE £19,145-£21,995
OUR PICK 1.6 GTi (£19,145)
ENGINE 1598cc, 4 cylinders
ACCELERATION 0-62mph: 6.5sec
TOP SPEED 143mph
FUEL | CO2 52.3mpg | 125g/km
View the Peugeot 208 cars for sale on driving.co.uk
4 Suzuki Swift Sport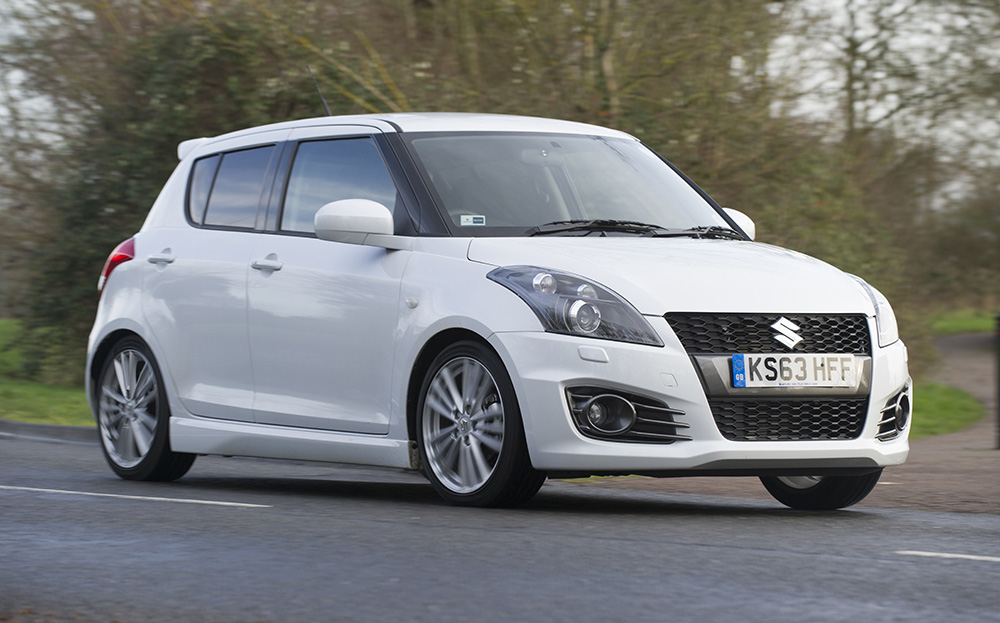 This might look slow on paper, and in the metal too, but get in and you won't want to release the steering wheel. The Swift's non-turbocharged 1.6-litre engine is a gem: smooth, revvy and full of heart.
The car grips tenaciously and steers with energy. The subtle go-faster tweaks mean nobody else is likely to realise the fun you're having, particularly if you opt for the five-door version. The three door is a sub-£14,000 bargain.
PRICE £13,999-£14,499
OUR PICK 1.6 Sport 3dr (£13,999)
ENGINE 1586cc, 4 cylinders
ACCELERATION 0-62mph: 8.7sec
TOP SPEED 121mph
FUEL | CO2 44.1mpg | 147g/km
View the Suzuki Swift cars for sale on driving.co.uk
5 Vauxhall Corsa VXR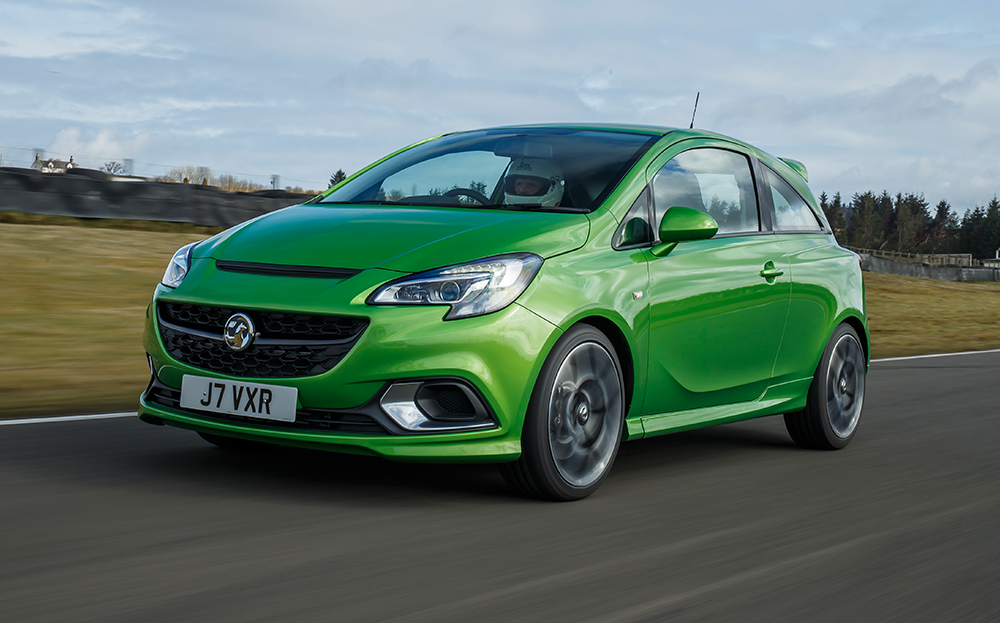 Big rear wing? Bonnet scoop? Gaping air intakes? Vauxhall is unashamedly repeating the recipe of the 1980s with its Corsa VXR, which behaves like a bit of a racer too. It's quick and feels it, as the 1.6-litre turbocharged engine's full torque comes low down the range.
But that can make it a handful: on rough public roads the wheels can be unsettled, causing the steering wheel to try to gain control of the car. If this sounds like fun, the VXR is for you. If not, it still makes a great car on the track.
PRICE £18,375
OUR PICK Corsa VXR (£18,375)
ENGINE 1598cc, 4 cylinders
ACCELERATION 0-62mph: 6.5sec
TOP SPEED 143mph
FUEL | CO2 37.7mpg | 172g/km
View the Vauxhall Corsa cars for sale on driving.co.uk
Top 100 Cars 2016 contents
---
Browse NEW or USED cars for sale on driving.co.uk
---