The best hybrid cars to buy instead of a diesel
From SUVs to sports cars, start here if you're ready to go hybrid
SALES OF diesel cars slumped by 17% in Britain, last year, as drivers switched to petrol or hybrid models, or simply postponed buying a new car as they weighed up their options.
The reputation of diesel continues to take a hit as stories of the potential pollution it causes are never far away from the front pages of newspapers.
---
Jump to:
Small hybrids | Family hybrids | Hybrid SUVs | Luxury & sports hybrids
---
What's wrong with diesel?
In 2014, The Sunday Times reported on findings published by the government and Defra, the environment ministry, which suggested efforts to encourage drivers to switch to diesel-powered car, in an attempt to lower emissions of CO2, had backfired spectacularly.
Fumes from diesel vehicles, which emit harmful nitrogen dioxide (NO2) were shown to responsible for most of the air pollution that is leading to nearly 30,000 premature deaths a year in the UK alone.
Since then, the dieselgate emissions scandal has highlighted the dirty secrets that lie behind the fuel. Volkswagen was discovered to have cheated US emissions tests by fitting "defeat devices" to its cars, which recognised laboratory test conditions and put the car in a special low-emission mode, in order to sell diesel-powered cars to a nation that has tougher pollution regulations than Europe.
More recently, Mercedes has come under the spotlight. It has been revealed that some of the company's diesel cars that use the latest AdBlue exhaust filtering technology to clean up their emissions would switch off such systems after 16 miles of driving.
New penalties for diesel drivers
Philip Hammond, the chancellor of the exchequer, has announced a change to road tax rates from April 1 this year: new diesel cars that fail to meet the latest emissions standards will go up by one band. The difference could cost drivers as much as £500, for the first year of road tax.
In addition, the chancellor is to increase the supplement for company car drivers that choose a diesel car. It will go up by 1%, and proceeds will help contribute toward a £220m clean air fund.
Sadiq Khan, the mayor of London, has introduced a £10-a-day "toxicity charge" for older petrol and diesel cars in the Congestion Charge zone, which will become an even tougher Ultra-low Emission Zone (ULEZ) from April next year. Petrol and diesel cars are already being banned from parts of London boroughs.
In response, car makers such as Porsche and Toyota have announced that they will stop offering cars with diesel engines in the future.
The net result has been a drop in the desirability of diesel cars, with sales of new cars dropping sharply and used car values falling, too.
Switching to hybrid
Private and company car drivers who wish to switch from diesel would do well to consider the latest generation of hybrid cars.
Most use a combination of a petrol engine and an electric motor to potentially match the fuel economy of diesels while offering lower emissions of the nitrogen oxides and particulates found in diesel.
To help steer drivers in the right direction, here are ten of the best hybrids, to suit all manner of practical and aesthetic needs.
---
Browse NEW or USED cars for sale
---
The best small hybrid cars
2018 Suzuki Ignis hybrid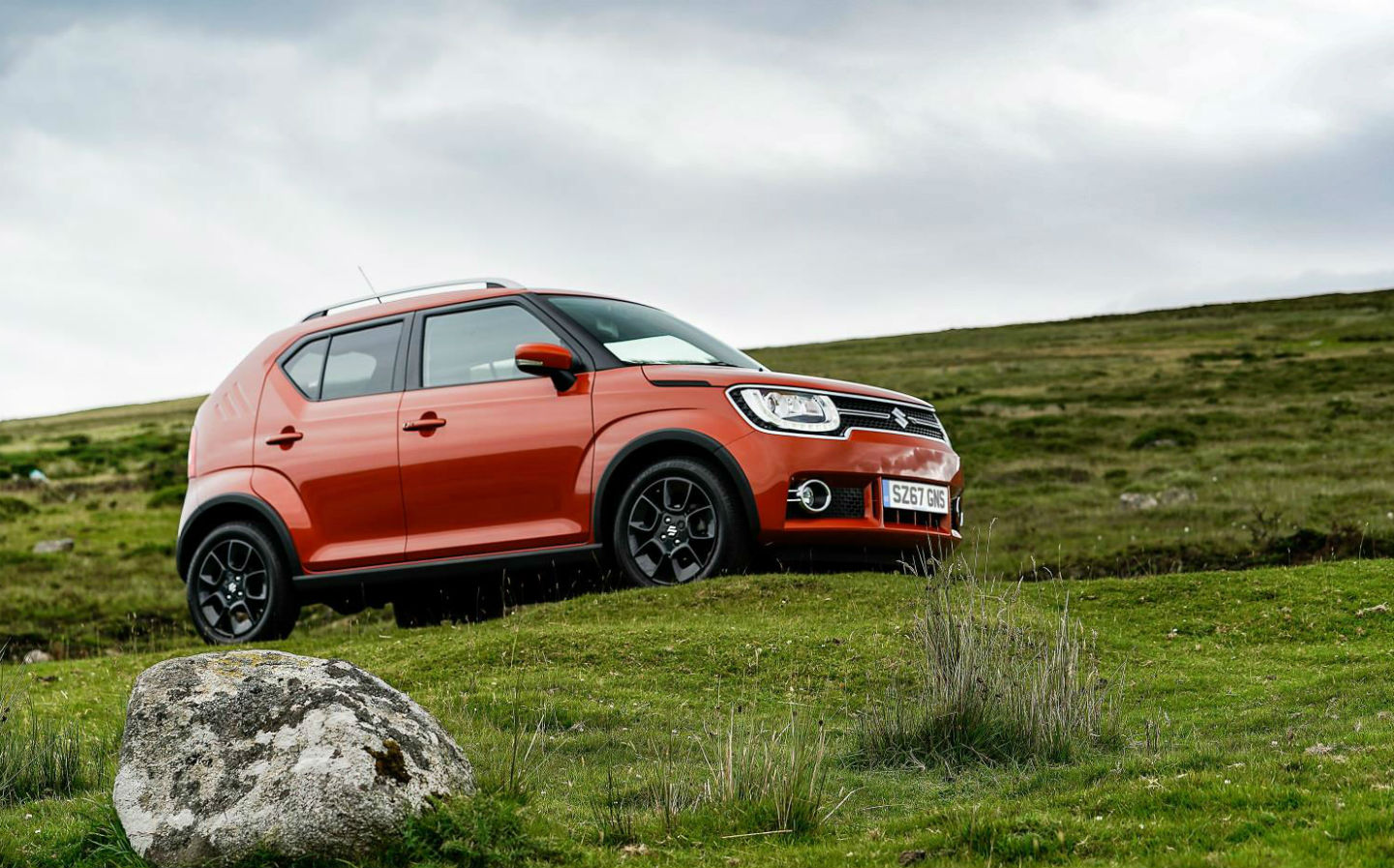 Price from £14,499
Fuel economy 65.7mpg
CO2 emissions 97g/km
A small car that packs plenty of personality, the Ignis is unusual and all the more likeable for it. Even the Grand Tour's James May, in a review for Sunday Times Driving, was quite taken by the "micro hybrid". Its cabin is more spacious than you'd expect and there is the option of upgrading to a four-wheel drive version, which means you can drive efficiently and need never fear snow and mud again.
2018 Suzuki Swift hybrid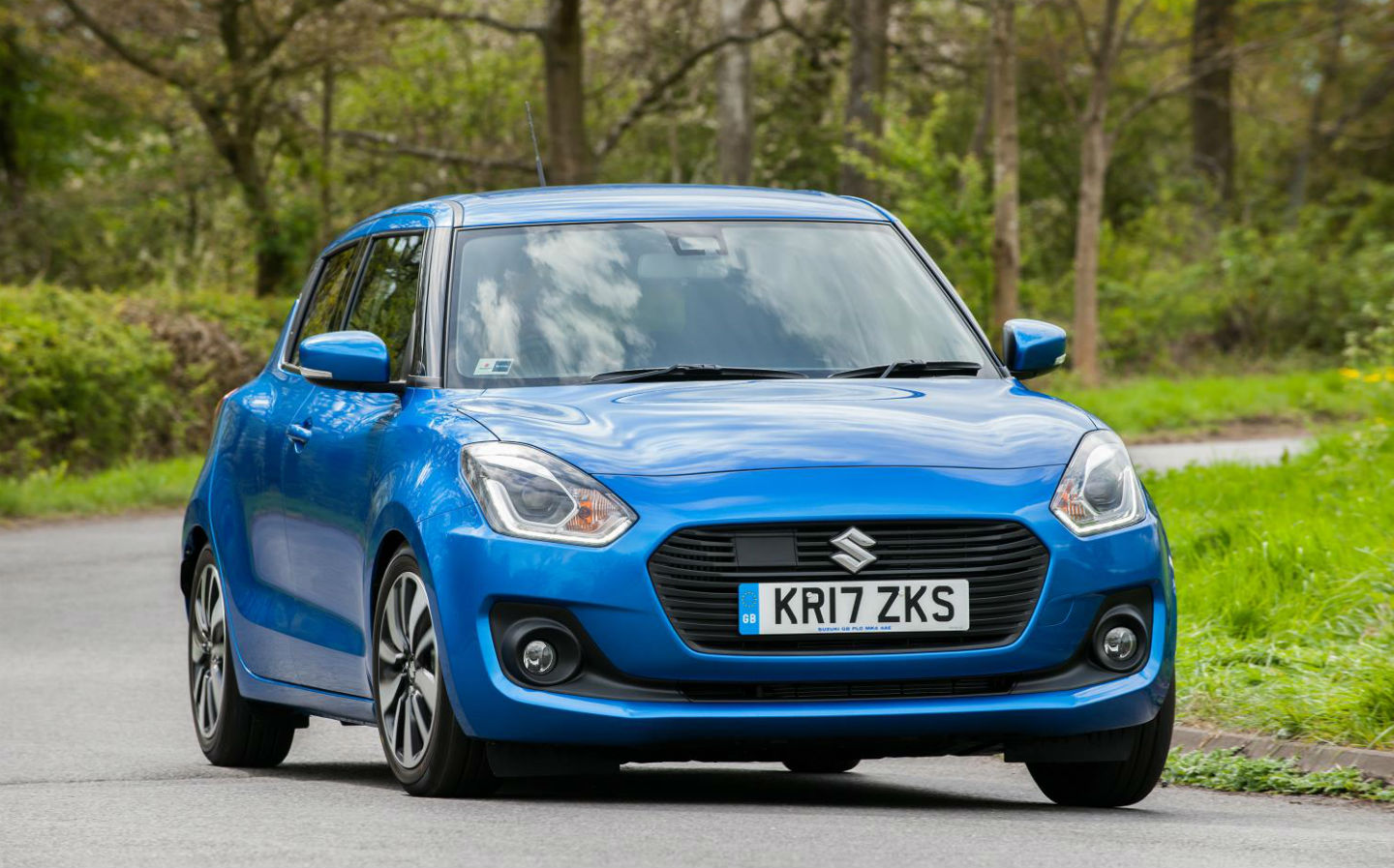 Price from £15,499
Fuel economy 65.7mpg
CO2 emissions 97g/km
The Swift is relatively new so feels fresh and able to hold its own against similarly-sized superminis, such as the Ford Fiesta and Volkswagen Polo. Its mild-hybrid system helps recapture energy to charge the car's electric systems and give the engine a bit of a performance boost, but it's only available in the most expensive SZ5 trim level.
2018 Toyota Yaris hybrid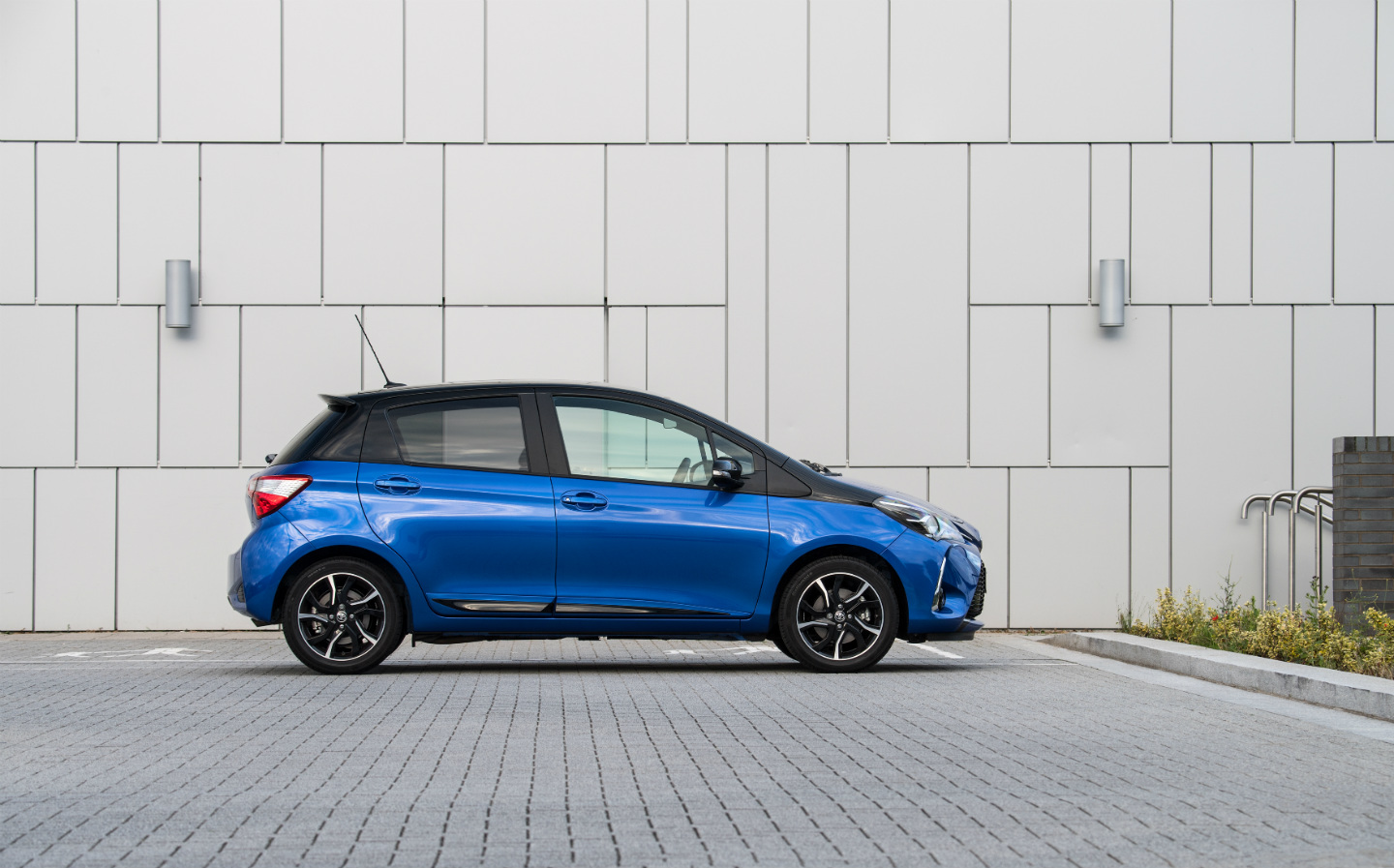 Price from £17,895
Fuel economy 85.6mpg
CO2 emissions 75g/km
On paper, the Yaris appears expensive. But look at the level of performance on offer – from the car's nippy turn of speed to its fuel economy – and many drivers will feel it's a deserved premium. However it isn't the quietest car in its class, nor the most satisfying to drive. But how many buyers of a hybrid-powered car want to feel as though they're driving a GTI? Not many, we'd wager.
The best hybrid cars for families
2018 Hyundai Ioniq hybrid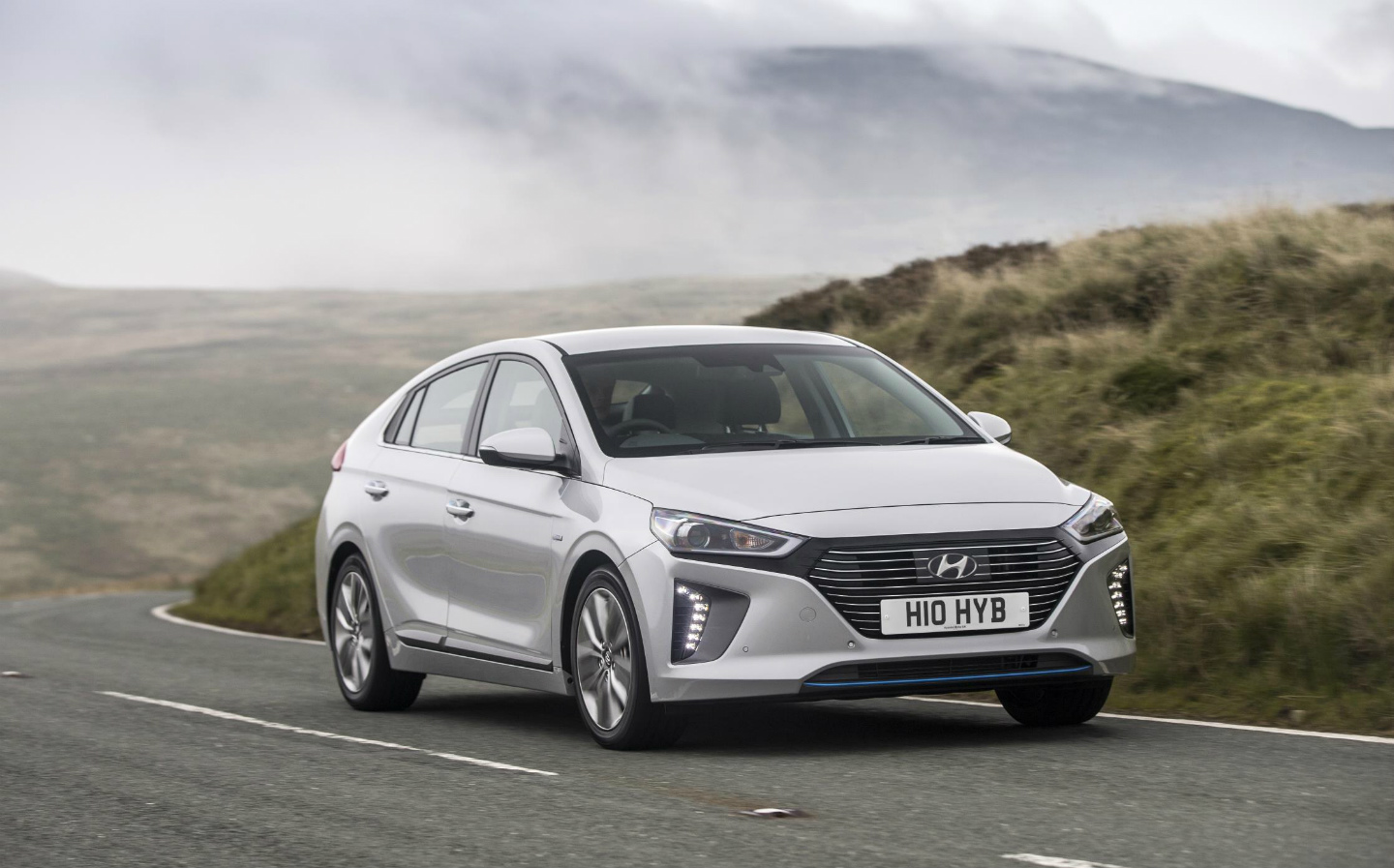 Price from £20,885
Fuel economy 83.1mpg
CO2 emissions 79g/km
The name sounds — intentionally, one suspects — rather like one of those clean-living morning remedies to be mixed with a glass of water. But we think British drivers will swallow it, especially at the price. Costing from less than £21,000, the hybrid version of the Ioniq (plug-in hybrid and pure-electric models are also available) is good value and delivers impressive fuel economy of more than 80mpg. It looks okay, the interior is smart and spacious enough and it's relaxing to drive. Certainly one to consider over a Toyota Prius (below).
2018 Lexus CT 200h hybrid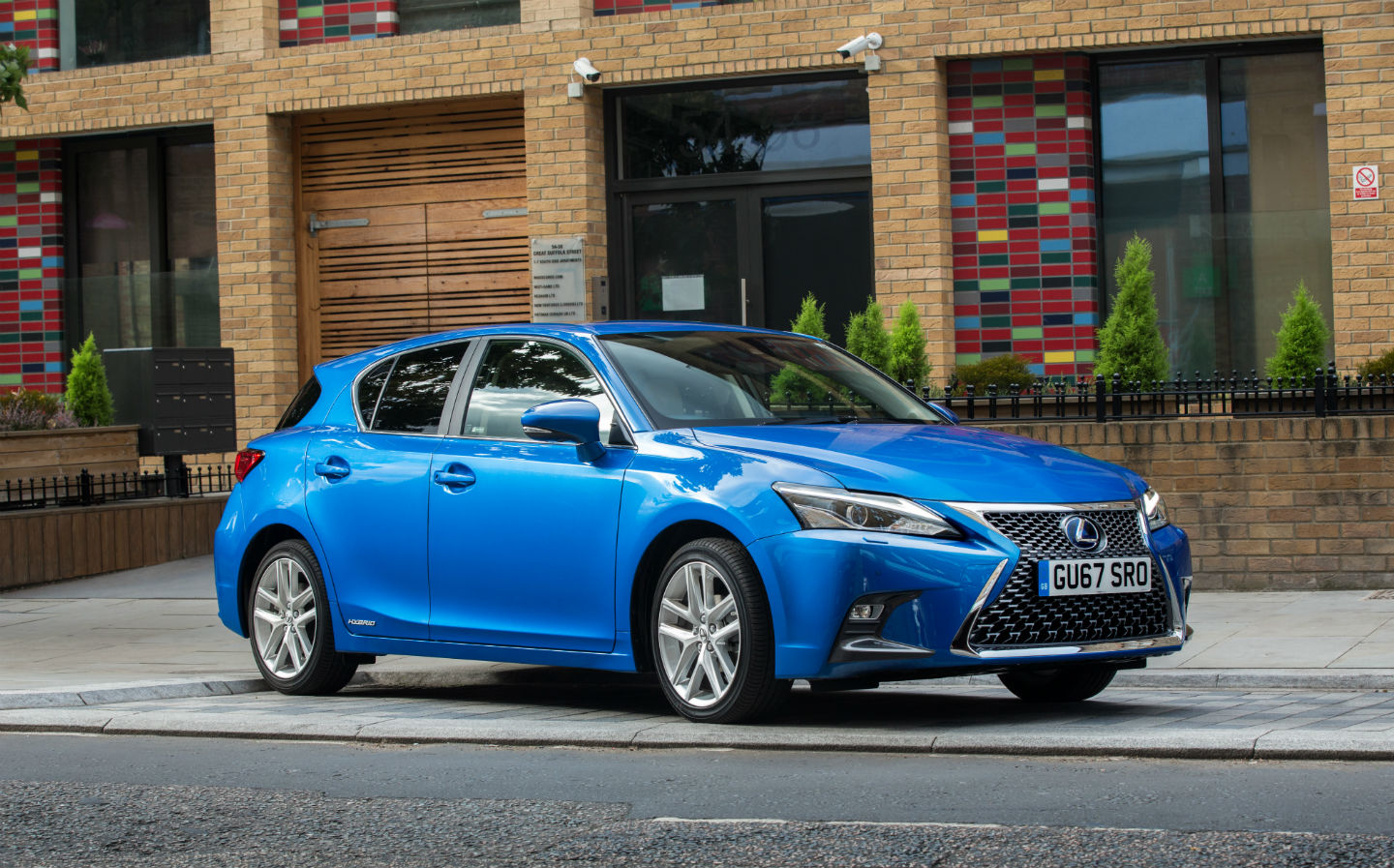 Price from £22,495
Fuel economy 78.5mpg
CO2 emissions 82g/km CO2
The Lexus CT looks great, like a cross between a Mercedes A-Class and Volkswagen Golf. But underneath is a package that doesn't always live up to the car's promise — as Jeremy Clarkson found. The 1.8-litre petrol engine and electric motor are a proven combination, having come from the Toyota Prius, but in a classy looking car like the Lexus they feel a bit noisy, slow and aren't helped by an uncomfortable ride over most road surfaces.
2018 Mercedes C 300 hybrid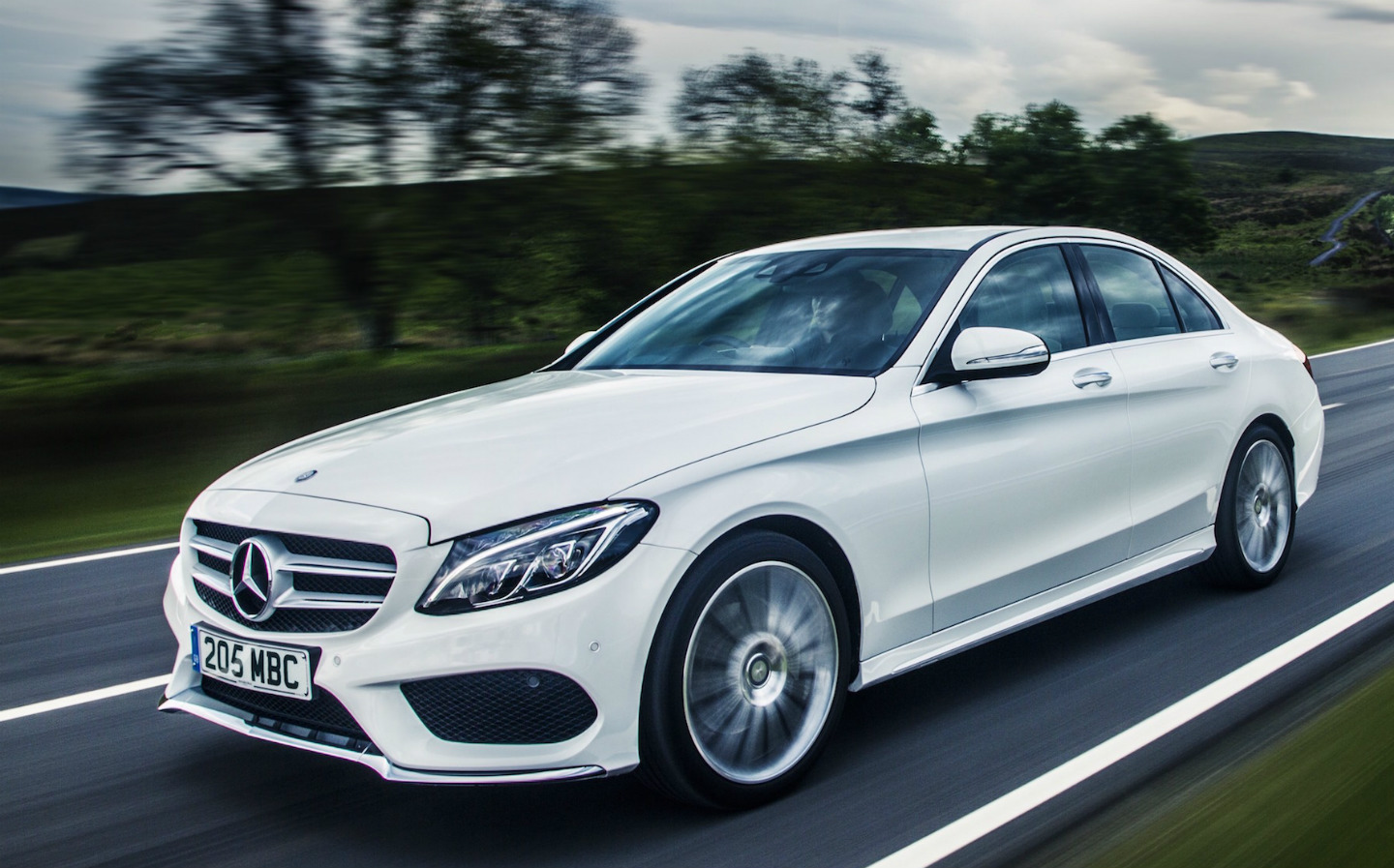 Price from £36,760
Fuel economy: 78.5mpg
CO2 emissions 94g/km CO2
If you want a saloon car that makes you feel good each time you slide into the driver's seat, the Mercedes C-class is one of the best places to start. However, bear in mind that this hybrid uses a diesel engine as well as an electric motor, so the stuff coming out of its exhaust will contain less CO2 but more toxic NO2 and particulates than that of a petrol-powered hybrid.
2018 Toyota Auris hybrid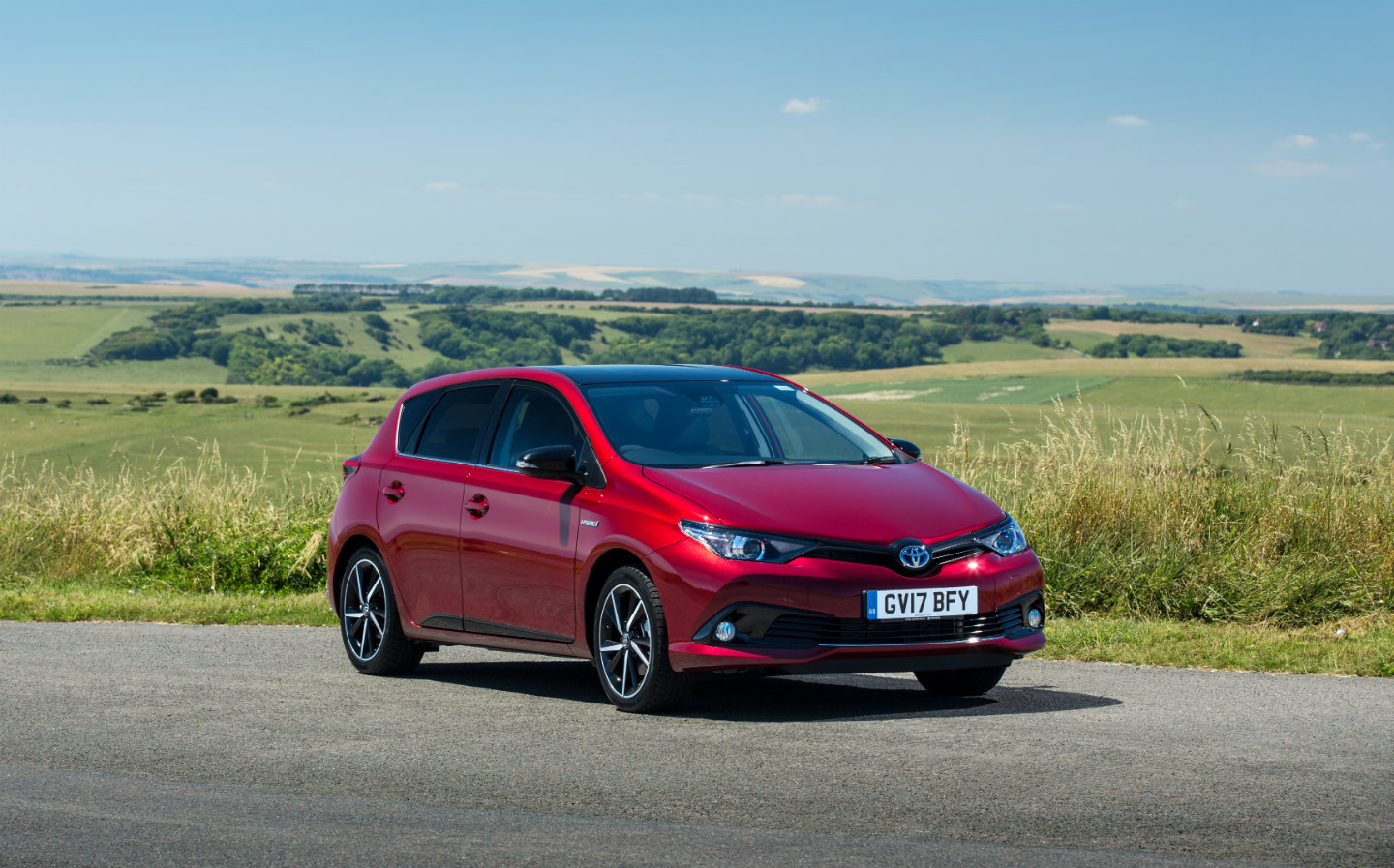 Price from £23,555
Fuel economy 72.4mpg
CO2 emissions 91g/km CO2
A new generation of Toyota Auris was revealed at this month's Geneva motor show, and will go on sale at the end of the year. So if you want the latest model, it may be best to wait. However, this presents hagglers with a great opportunity to chip money off the price of any outgoing generation Auris hybrid. It's feeling its age in some respects – namely the layout of the dashboard – but it's a spacious, quiet and comfortable family hatchback that's soothing to drive and makes for a good alternative to diesel-powered cars.
2018 Toyota Prius hybrid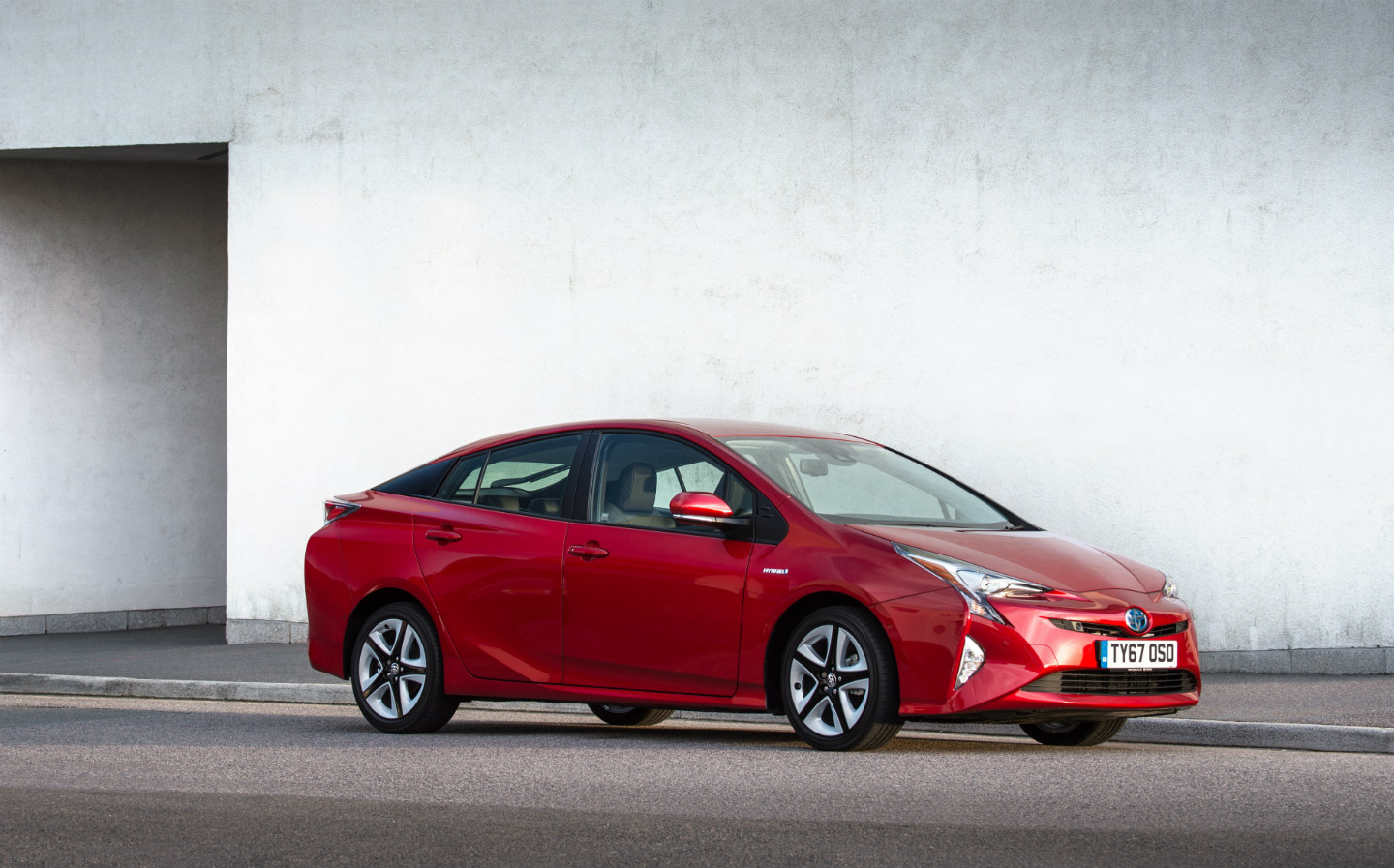 Price from £24,115
Fuel economy 94.2mpg
CO2 emissions 70g/km CO2
The latest Prius takes a big step forward over the last generation model, because it has a more powerful hybrid system that delivers better get-up-and-go, improved fuel economy and lower emissions. The figures on this five-seat family car are impressive, notably the potential for up to 94mpg — and it is relaxing to drive. The downside is that, for whatever reason, Toyota decided to let its designers create a particularly visually challenging body at a time when there's more competition than ever.
---
Browse NEW or USED cars for sale
---
2018 Lexus GS 300h hybrid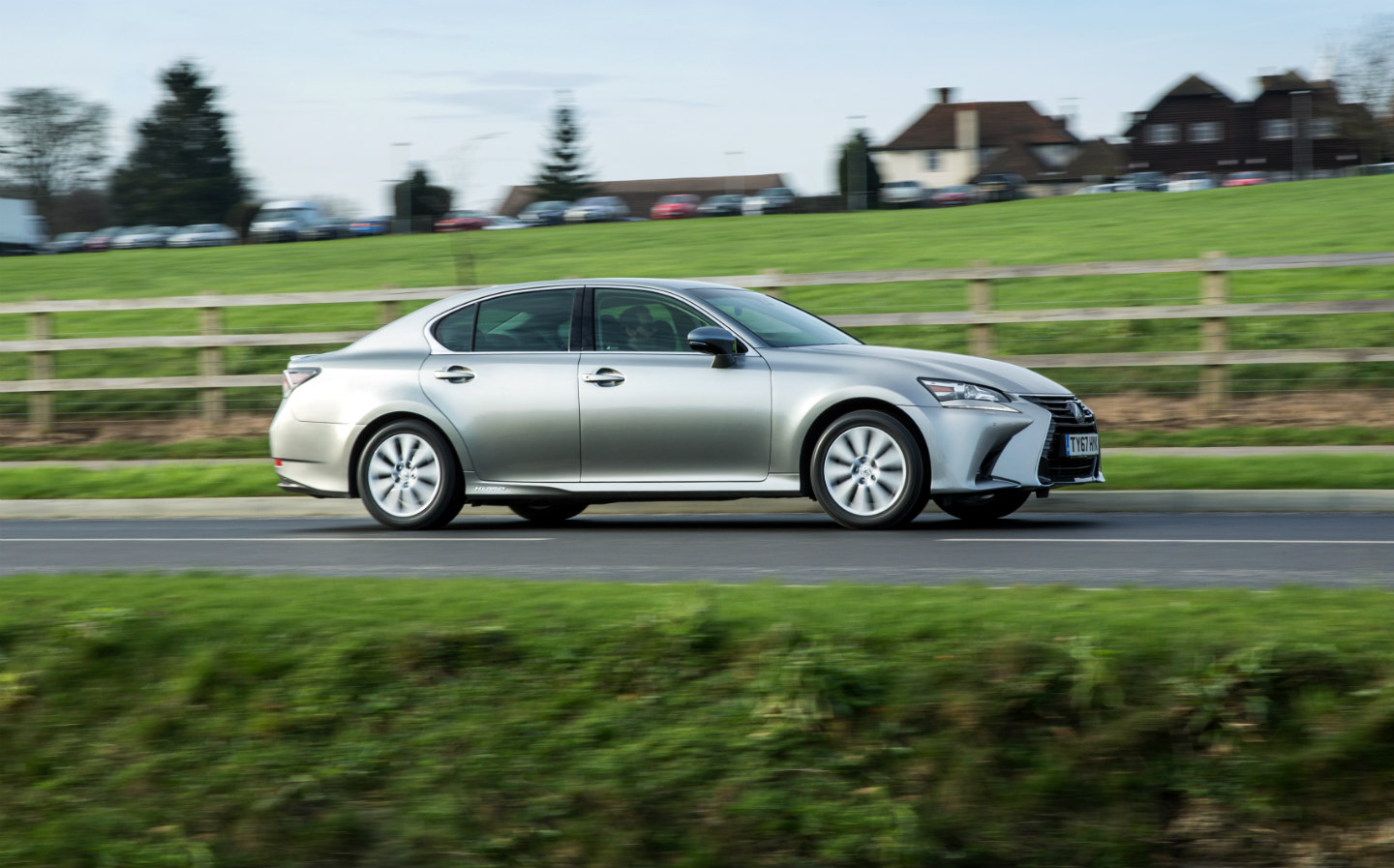 Price from £36,125
Fuel conomy 64.2mpg
CO2 emissions 104g/km
Jeremy Clarkson was smitten with the Lexus GS F sports saloon but boy, does it like to drink fuel. That's where the 300h model comes into its own. For a large petrol-hybrid powered luxury saloon, the GS does well to offer such frugal fuel economy and low emissions. Yet it is also a welcome alternative to the Audis, BMWs and Mercedes that crowd Britain's roads. The car looks distinctive, has an interior that oozes class and feels well made, and the driving experience is none too shabby. If you want to stand apart from the herd, and are intrigued by the brand's reputation for excellent customer service, give the GS a try.
2018 Renault Scenic hybrid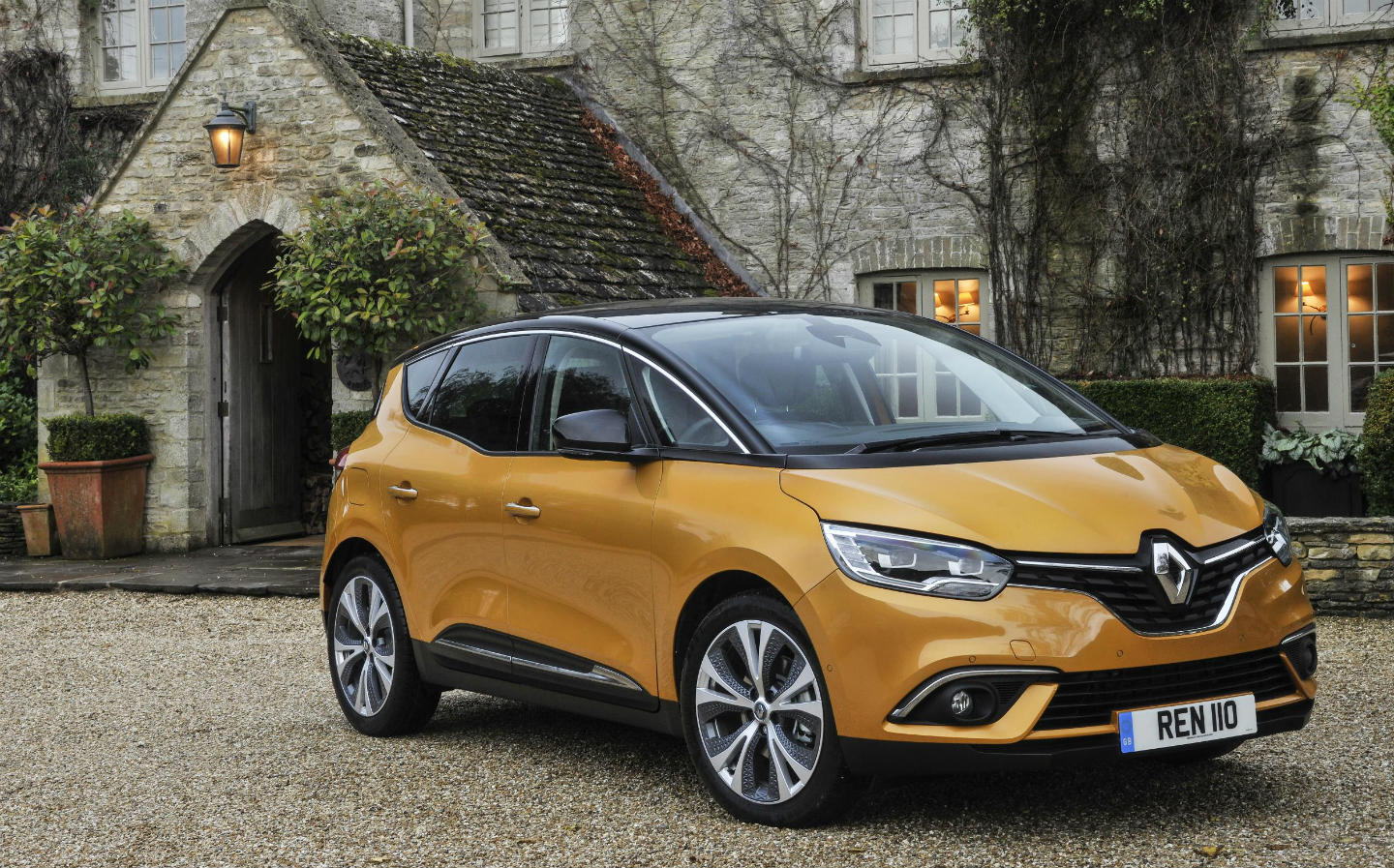 Price from £25,055
Fuel economy 78.5mpg
CO2 emissions 94g/km CO2
The Scenic and Grand Scenic show Renault at its very best when it comes to building versatile family cars that are affordable judged against their peers yet don't require an enforced term behind the wheel of a boring box on wheels. Both body styles look good, the interior is smart, the Grand version has seating for seven (and a huge boot when in five-seat configuration), and the diesel-hybrid powertrain delivers impressive real-world fuel economy. For comparison, Driving.co.uk ran a diesel-powered Grand Scenic on long-term test, which proved its worth as a value-for-money family car.
2018 Toyota Prius+ hybrid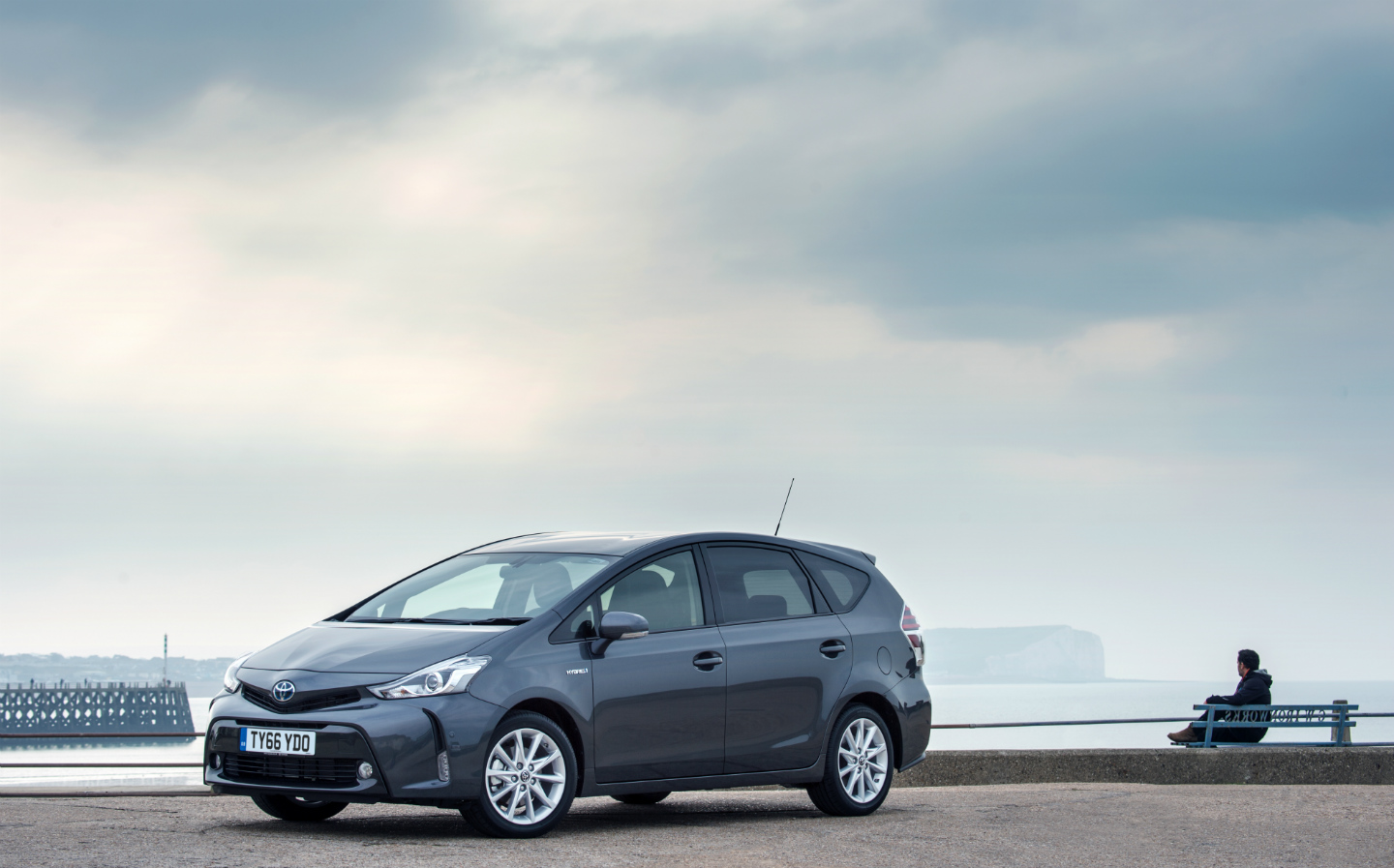 Price from £26,769
Fuel economy 68.9mpg
CO2 emissions 96g/km
This car is showing its age in many ways, but for those who don't want to buy a diesel-powered MPV it remains one of the few options worth taking for a test drive. The headline figures of 68mpg and CO2 emissions of 96g/km are what you buy it for. However, the cabin is a bit of a squeeze (Renault's Grand Scenic is more spacious) and the car struggles to make anything like brisk progress once all seven seats are full.
The best hybrid SUVs
2018 Lexus NX 300h hybrid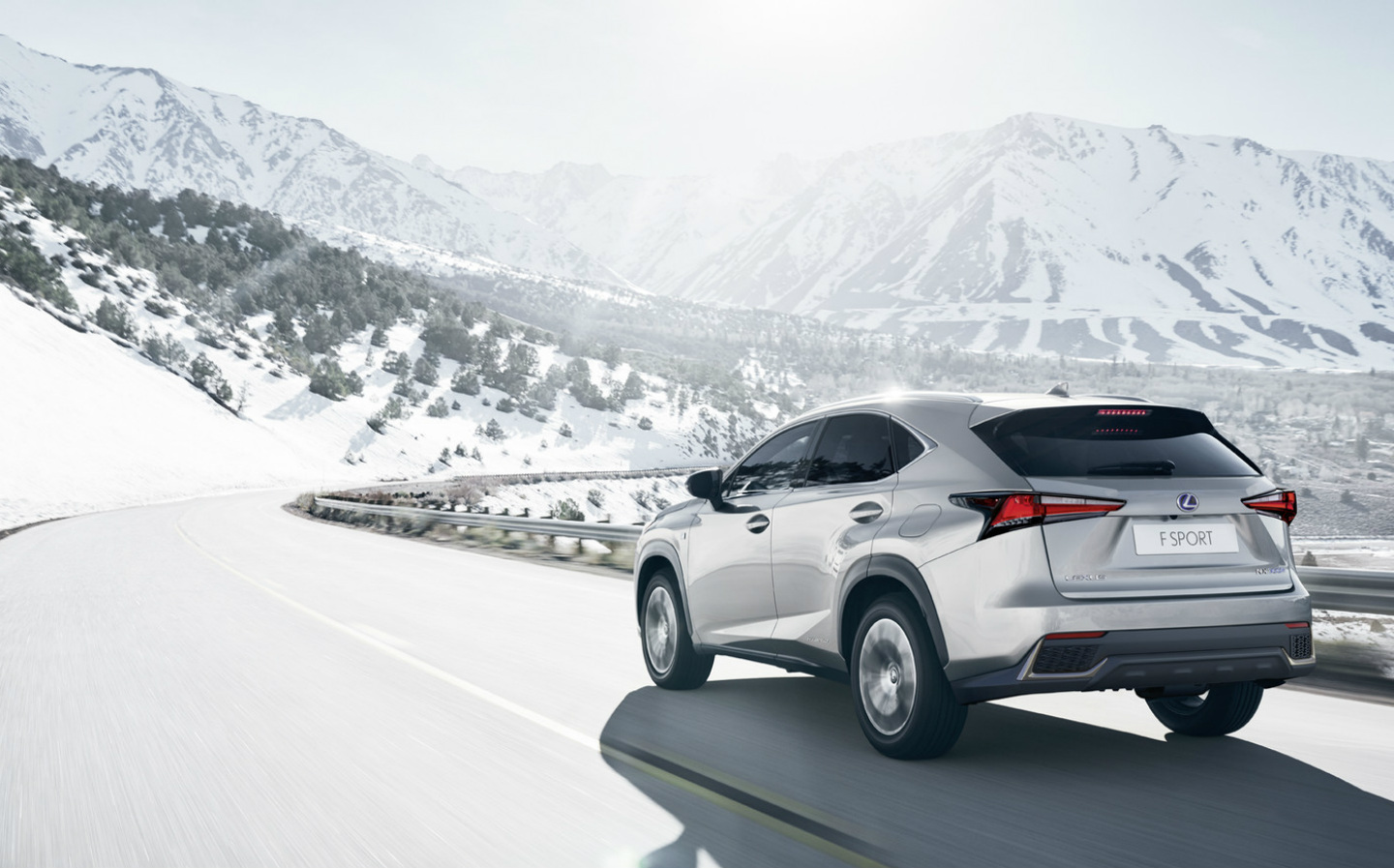 Price from £31,145
Fuel economy 56.5mpg
CO2 emissions 116g/km CO2
The NX has the wow factor on the outside, but can the rest of the package live up to the car's contemporary styling? Almost. There are elements of the cabin that annoy us, such as the track pad for the infotainment system, but that aside it's a stylish SUV with good road manners. And as Jeremy Clarkson found, when reviewing the NX, it's ideal for the daily commute. Just be aware that there are diesel-powered cars like this that will better its fuel economy and CO2 emissions.
2018 Lexus RX 450h hybrid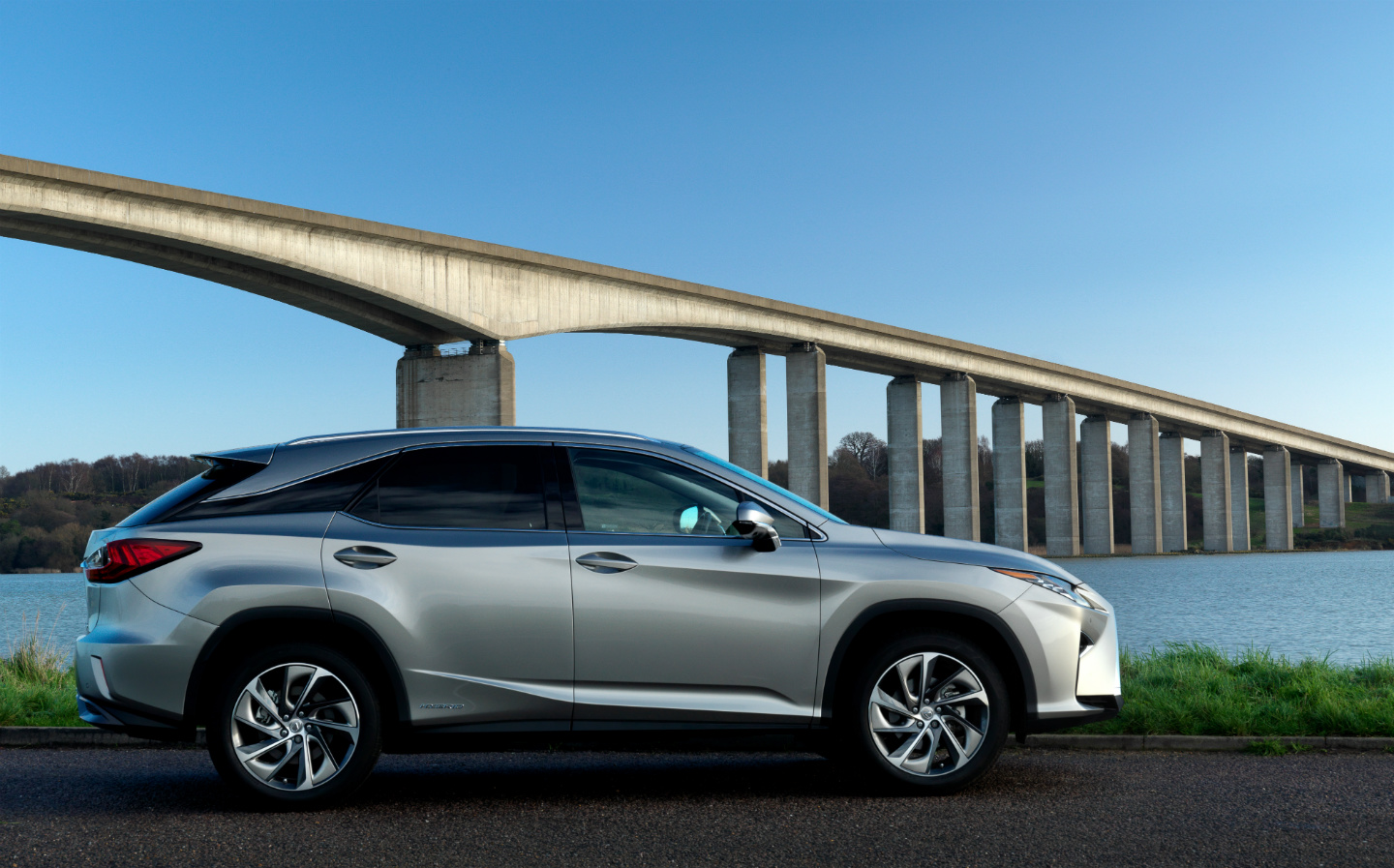 Price from £48,645
Fuel economy 53.3mpg
CO2 emissions 120g/km CO2
Like its little brother, the NX, the RX stands out of the crowd. It comes with a 3.5-litre V6 petrol engine and two electric motors, meaning you enjoy the hushed ambience of a petrol car together with the flexible pulling power of a diesel. The only possible snag for some buyers is that no RX comes with seven seats. If that doesn't matter, this is a well-proven package that owners keep returning to.
2018 Toyota C-HR hybrid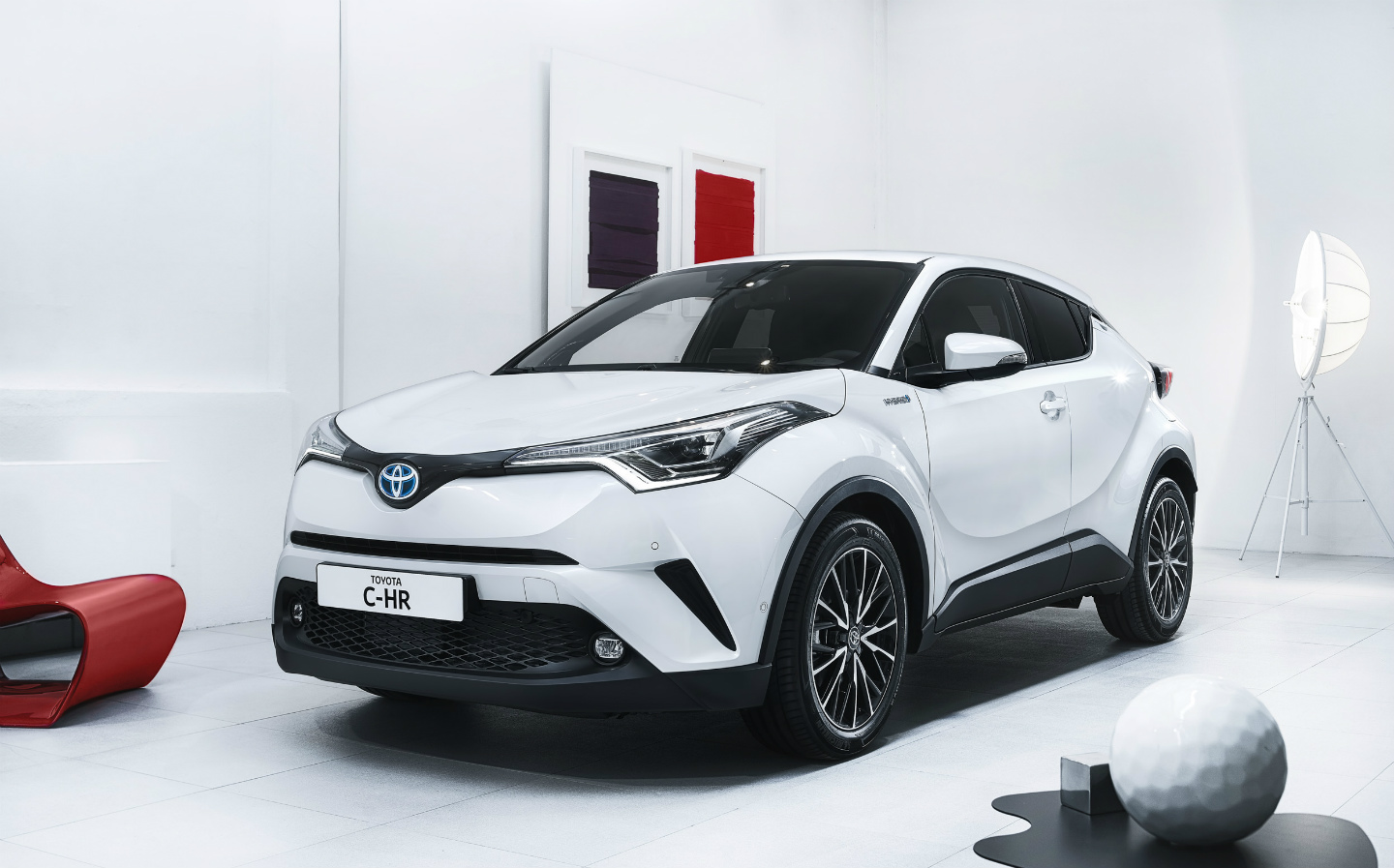 Price from £27,115
Fuel economy 72.4mpg
CO2 emissions 87g/km
The C-HR could have driven off the set of Blade Runner. Its angular bodywork is nothing if not bold, and with the choice of a hybrid 1.8-litre petrol engine, it makes for an interesting alternative to the likes of diesel versions of the Nissan Qashqai and VW Tiguan. It's also by far the better buy when compared with the underwhelming Toyota RAV4 hybrid. There are just two downsides that should be pointed out. The attention-grabbing bodywork has a steeply sloping roofline, so the back doors are small and inside, headroom and visibility is limited. It's also expensive. But we suspect if drivers like the C-HR's stylish attire, they'll be prepared to pay a little more for it.
The best hybrid luxury and sports cars
2018 Honda NSX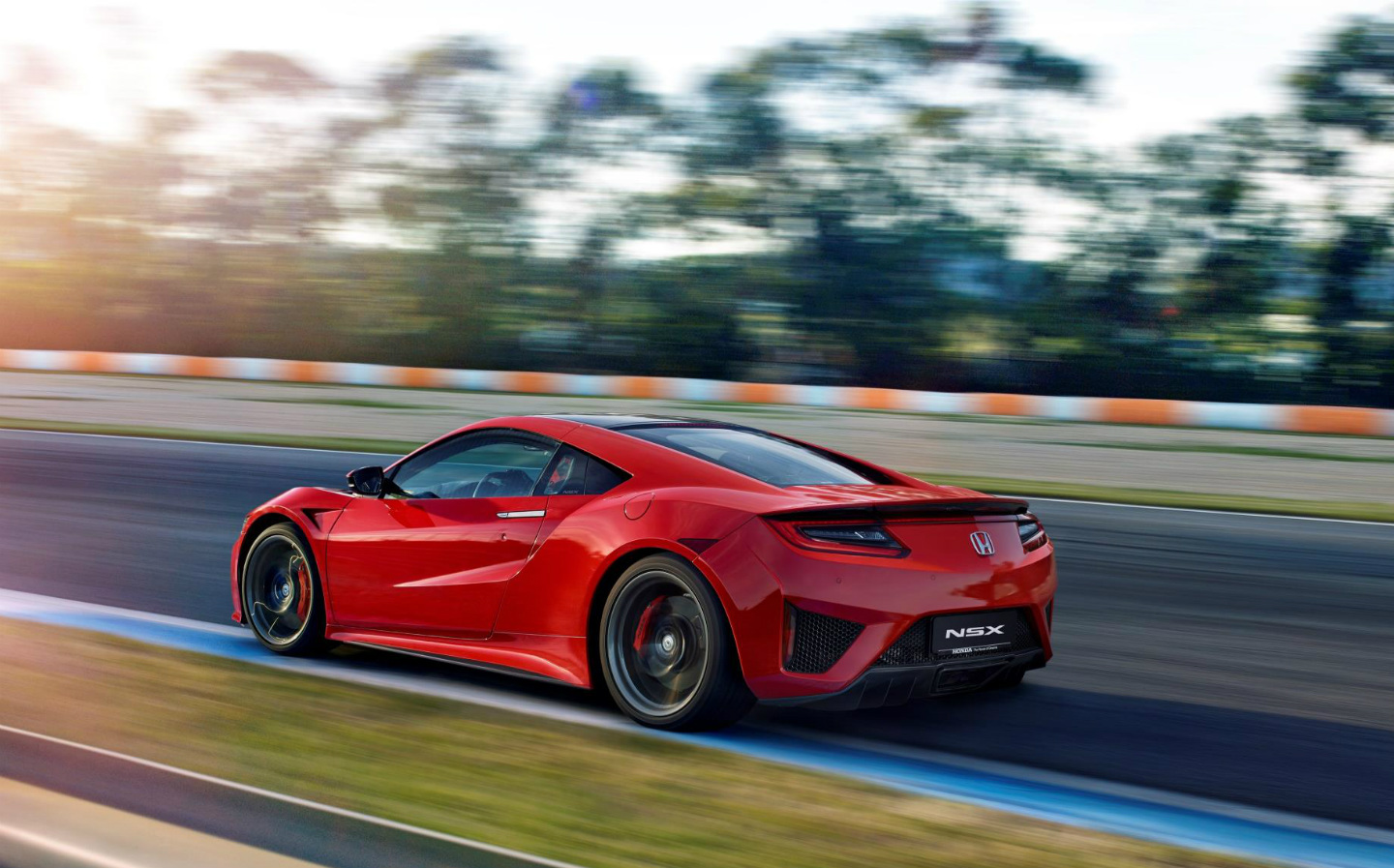 Price from £144,765
Fuel economy 28.2mpg
CO2 emissions 228g/km
Guy Martin declared that the NSX is possibly the greatest car he's ever driven when he reviewed it for The Sunday Times Driving. It features a turbocharged V6 engine, positioned toward the middle of the car, and electric motors that combine to give it four-wheel drive. The result is a car that can cruise through sleepy village streets in silent, electric-running mode and then go hell-for-leather across deserted moorland roads.
2018 Lexus LS500h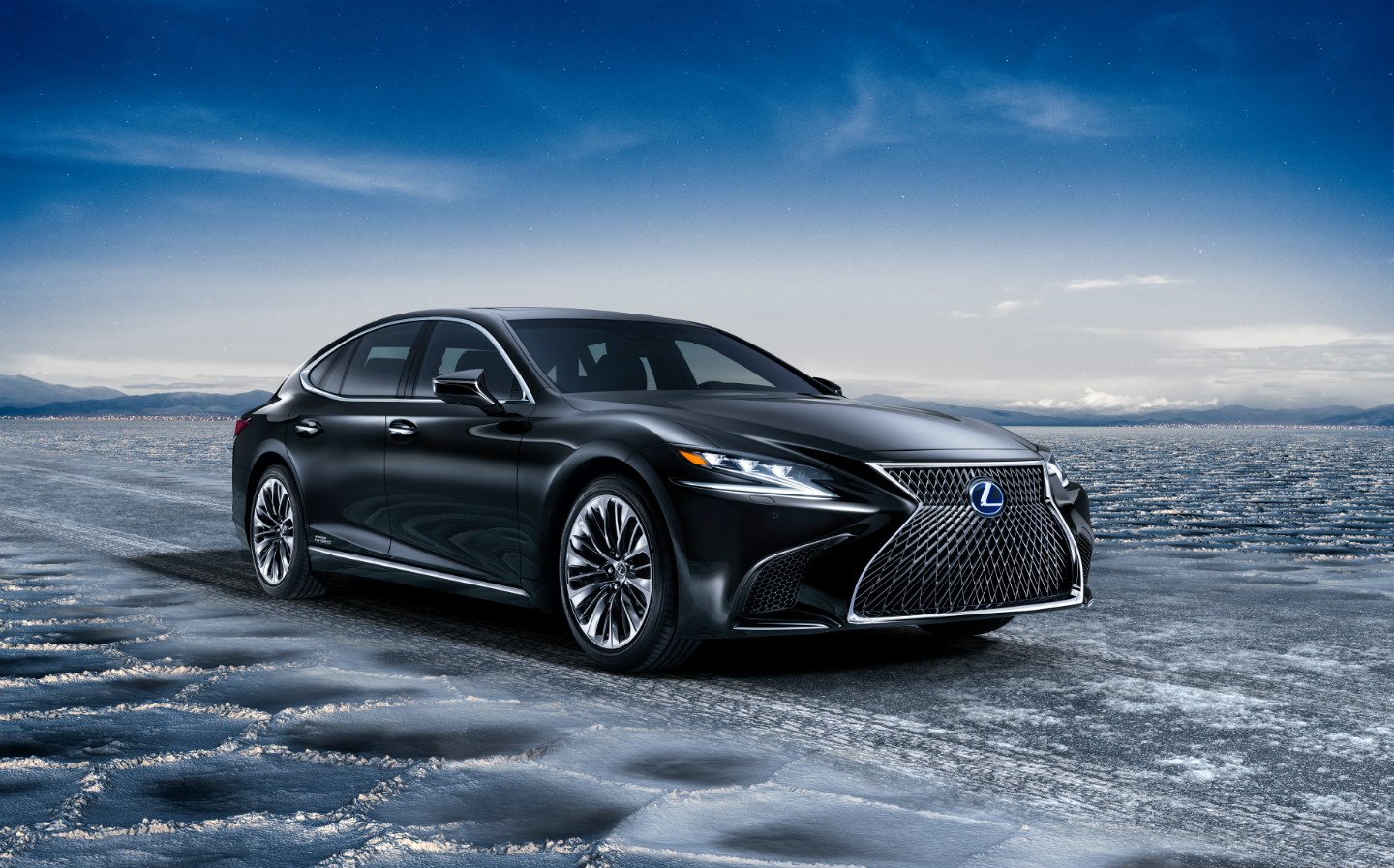 Price from £72,595
Fuel economy 43.5mpg
CO2 emissions 147g/km
The LS limo is undoubtedly able to rub shoulders with the Audi A8 and Mercedes S-Class. It combines a mix of advanced technology, a soothing driving experience and sumptuously appointed interior — while offering drivers the choice of a hybrid-powered model. The LS 500h hybrid mixes a 3.5-litre V6 petrol engine with a pair of electric motors, giving a combined output of 354bhp. With four-wheel drive, an LS 500h returns 39.7mpg and CO2 emissions of 161g/km, which isn't quite as good as some diesel-powered rivals. The rear-wheel drive LS emits 147g/km and manages 43mpg.
2018 Lexus LC 500h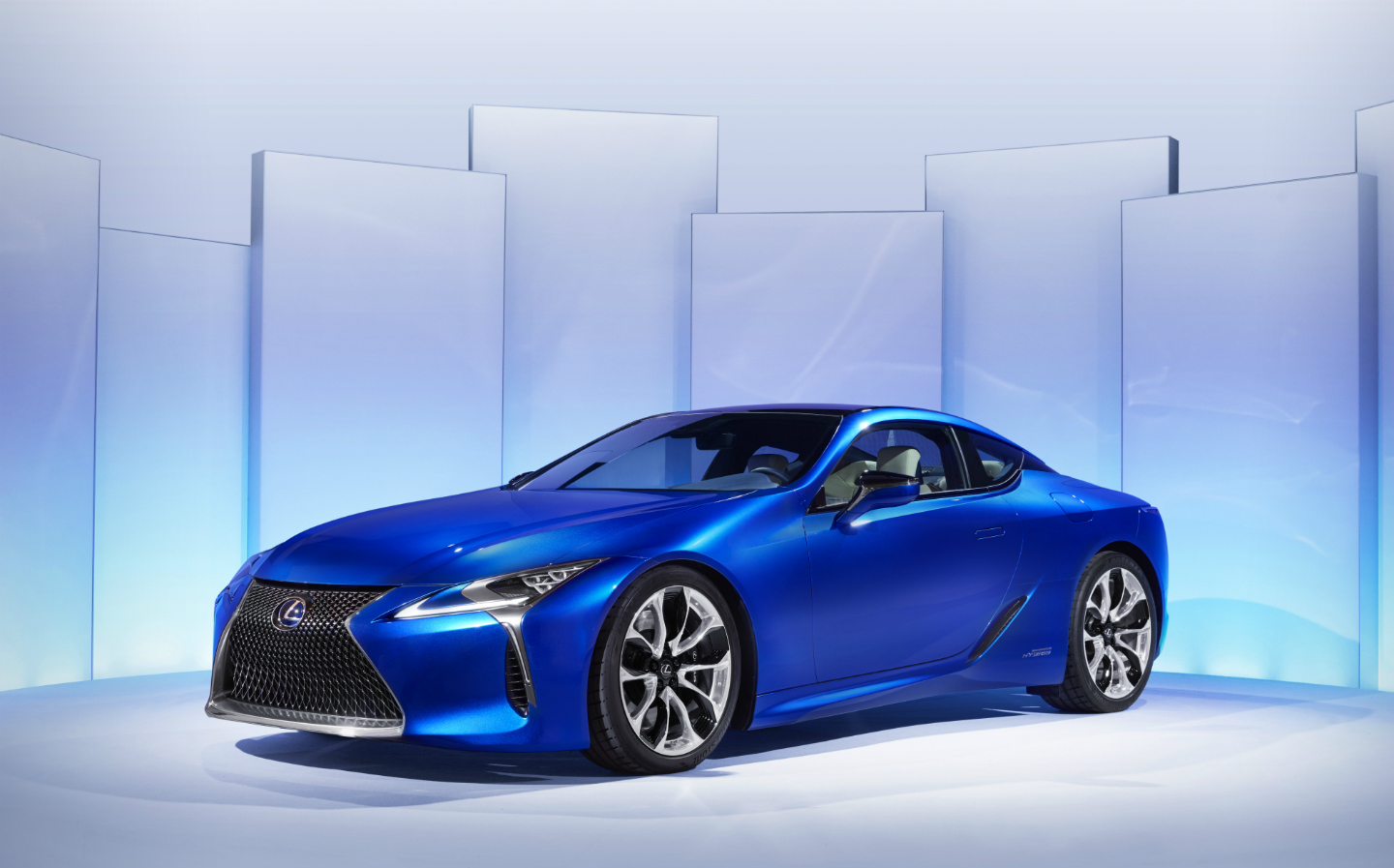 Price from £80,595
Economy 43.5mpg
CO2 emissions 148g/km
Is this the best-looking car on the road today? Plenty of people think so. Lexus has worked wonders with the new LC, a car Akio Toyoda, the chief executive of Toyota and Lexus, said the company had to make as he sought to lead it away from making sensible but boring cars. And the fact that there is the option of a hybrid model is likely to chime well with motorists who want a stylish looking sports car but don't wish to always drive as if their trousers are on fire. It features a pair of electric motors and a tuned version of the 3.5-litre V6 engine found in other Lexus models. The result is the ability to charge from zero to 62mph in 4.7 seconds and fuel economy of up to 43mpg. Pick the Sport+ model for the most entertaining driving experience.
Tweet to @squarejames Follow @squarejames