Updated: the best new cars at the 2018 Geneva motor show
The car industry puts on its bravest face
THE 2018 Geneva Motor Show threw open its doors and started its engine this week.
One of the world's biggest displays of the latest new cars – and technologies – coming to a showroom near you, it saw an industry struggling with slow car sales put on a brave face and attempt to entice drivers who have been hesitating over buying a new car.
There is a new wave of electric cars, led by Britain's Jaguar I-Pace and closely followed by the Porsche Mission E Cross Turismo. A host of ever-popular Sport Utility Vehicles (SUVs, or 4x4s) continued to dominate the show stands, with models including the new BMW X4 and Hyundai Santa Fe. And proving that the car makers haven't given up entirely on building exciting sports cars, Toyota pulled the covers off a concept for a new Supra.
---
Browse NEW or USED cars for sale
---
The dates for the 2018 Geneva Motor Show begin with press days on March 6 & 7, before the public days run March 8-18.
Here are all the cars that you need to know about.
This story was updated on 7 March.
Abarth 124 GT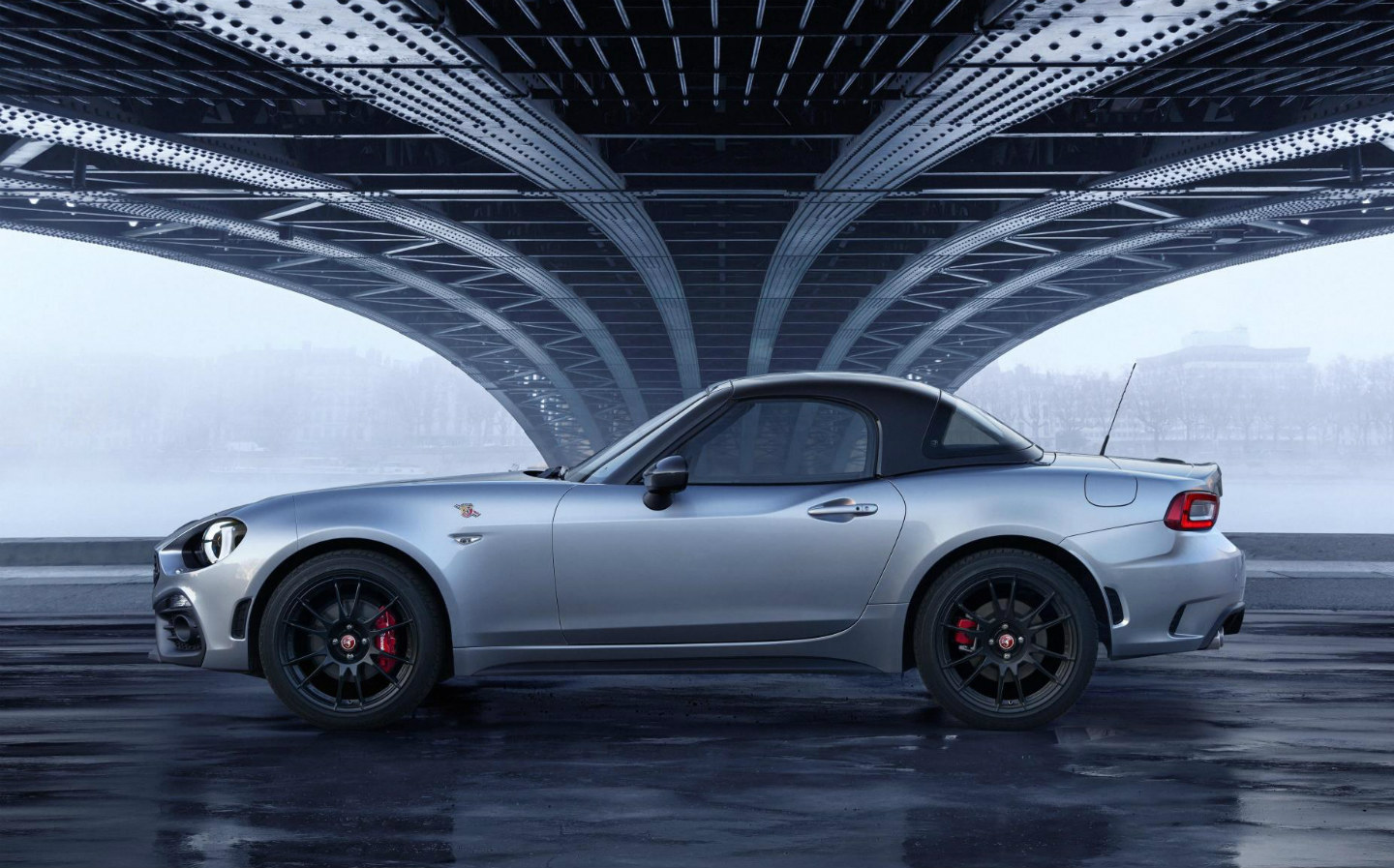 The Abarth 124 is, effectively, a Mazda MX-5 with a different suit and a turbocharged engine. For the new GT version, the only change is the fitment of a carbon fibre solid roof, and a carefully coordinated silver and black colour scheme. The roof doesn't fold down, like the MX-5 RF; instead, you have you manhandle it, like the good old days, and leave it in the garage. However, you won't be caught short if it rains, because the 124 GT still has a folding fabric roof.
Alfa Romeo Stelvio Nürburgring Edition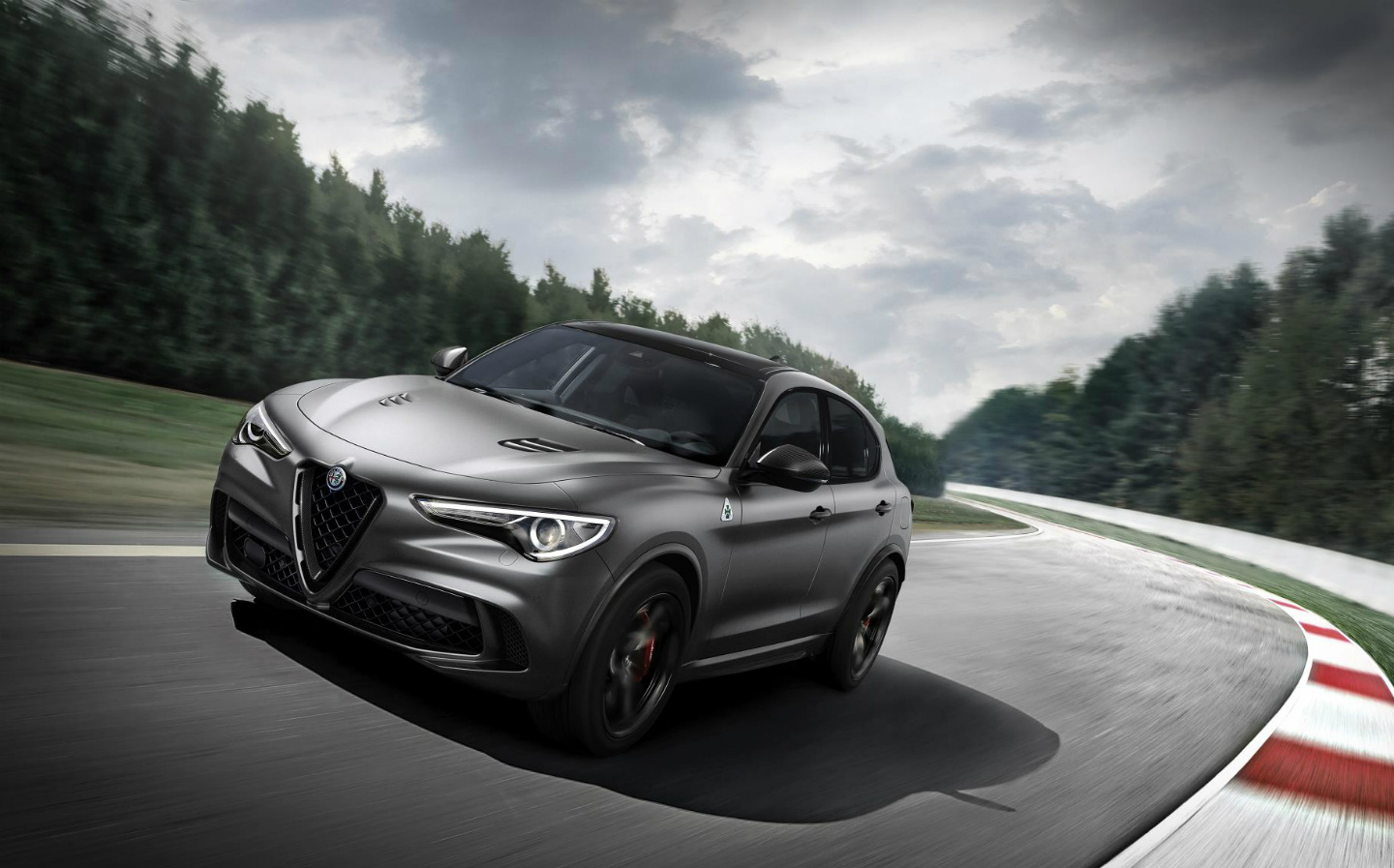 Jeremy Clarkson says the Alfa Romeo Stelvio is "…the only SUV that's quite tempting." So what would he make of the new, hot flagship, the Stelvio Nürburgring Edition?
Based on the high-powered, V6 twin-turbo Quadrifoglio, it comes with a host of cosmetic enhancements, including carbon-backed Sparco race seats and uprated, carbon-ceramic brakes.
Alfa claims it is the fastest production SUV to lap the Nurburgring, tackling the German track in seven minutes and 51.7 seconds. Quite how many family SUVs will ever be driven around the Nurburgring race circuit is open to debate. The tribute model is limited to 108 units, one for each year since Alfa Romeo was established in Milan, Italy.
Alpine A110 and A110 GT4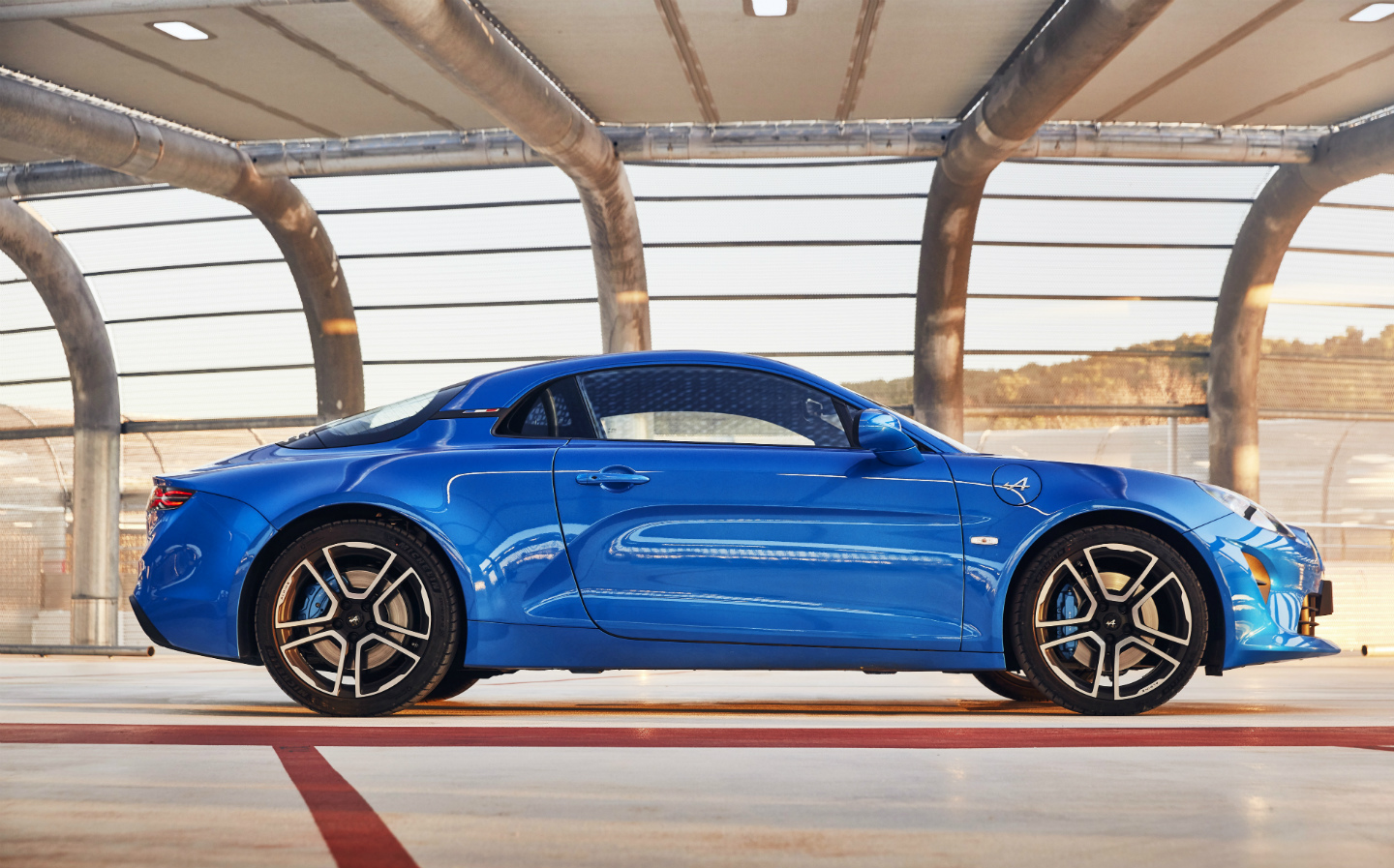 The new Alpine A110 is a breath of French fresh air. As we said in our First Drive review, it shows how much fun cars can be to drive if engineers make them as light as possible. The company is showing new Pure and Legende trims, with the former being the most minimalist version of the two-seat sports car, and the latter being more luxuriously appointed. The GT4 is a racing car version for competing in European motor sport.
Aston Martin Vantage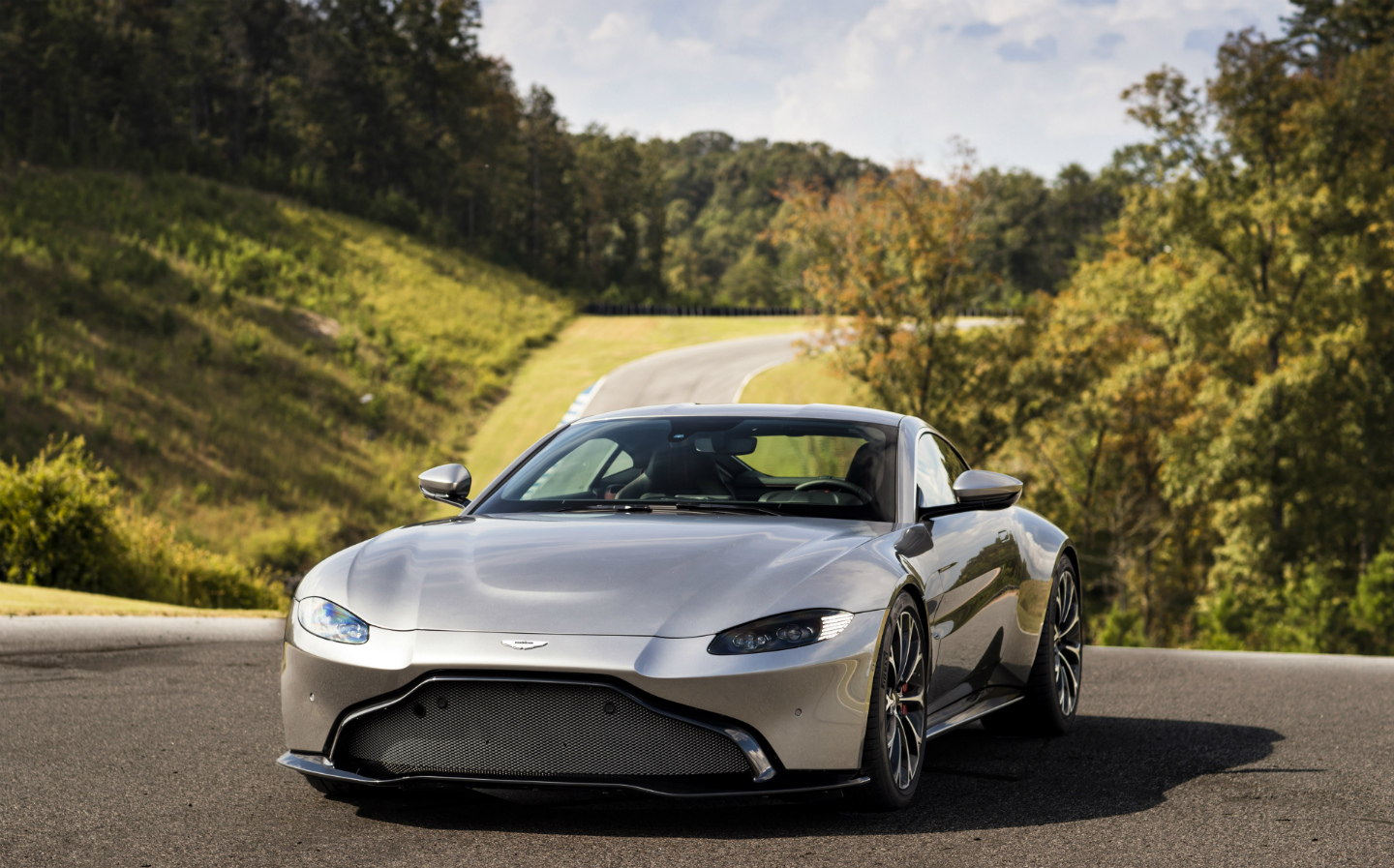 The last Vantage may have been the best selling Aston of all time, but its light was fading. So the new replacement needs to be seriously good if it's to please existing owners and keep the British car maker competitive with the likes of Porsche. The new generation Vantage comes with a 503bhp 4.0-litre twin-turbo V8 from Mercedes-AMG, plus a host of the German company's gadgets and gizmos, which should make for a far more sophisticated package than before.
Audi A6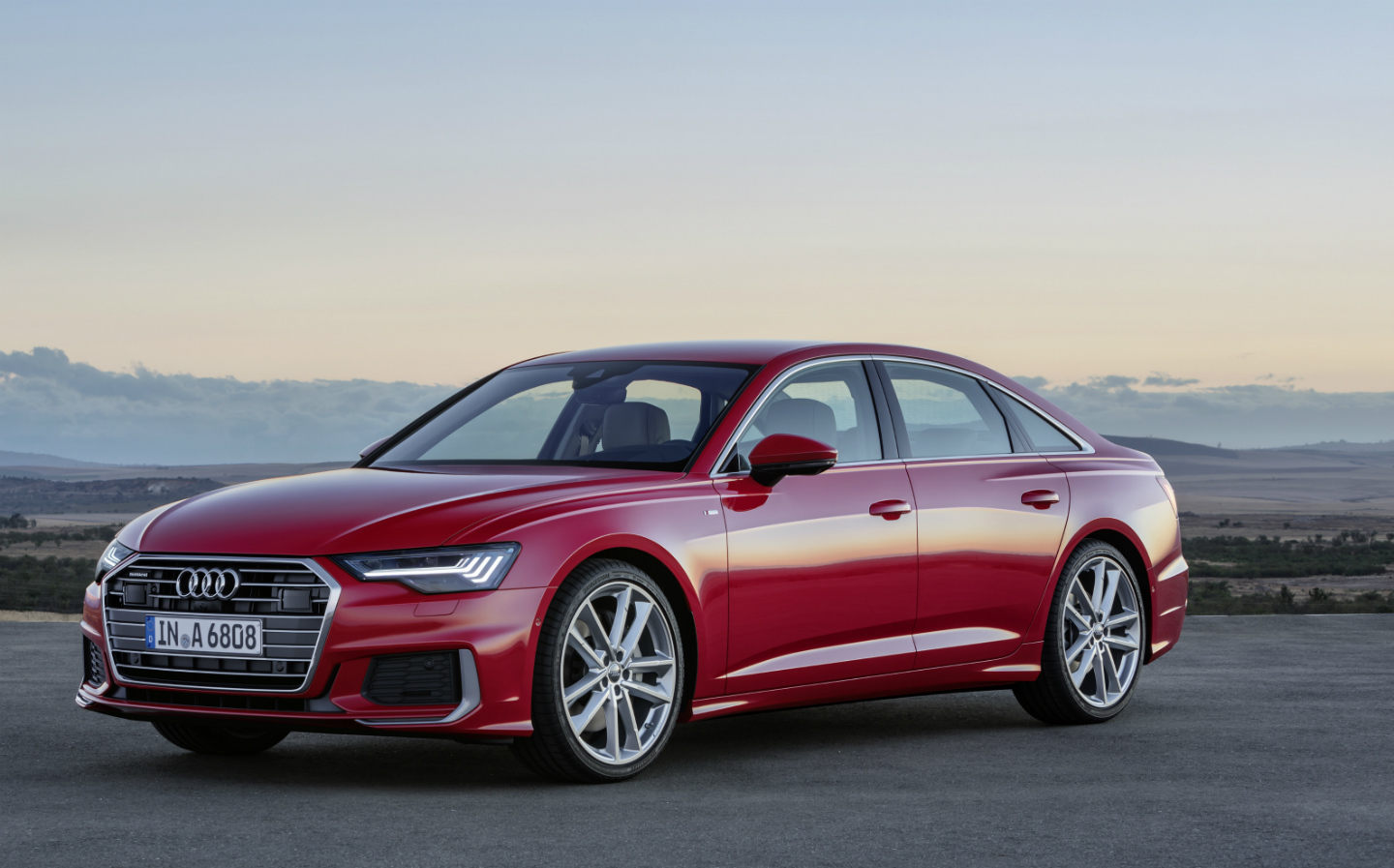 Making its public debut at the Geneva motor show, the most significant change for the fifth generation A6 is the use of a new type of mild hybrid system, to help improve fuel economy and lower the level of harmful emissions. Like many car makers, Audi is having to come up with technical innovations to make new cars more efficient and cleaner than ever, while having to fit them with increasing levels of luxurious equipment and gadgets and gizmos.
Bentley Bentayga Plug-in Hybrid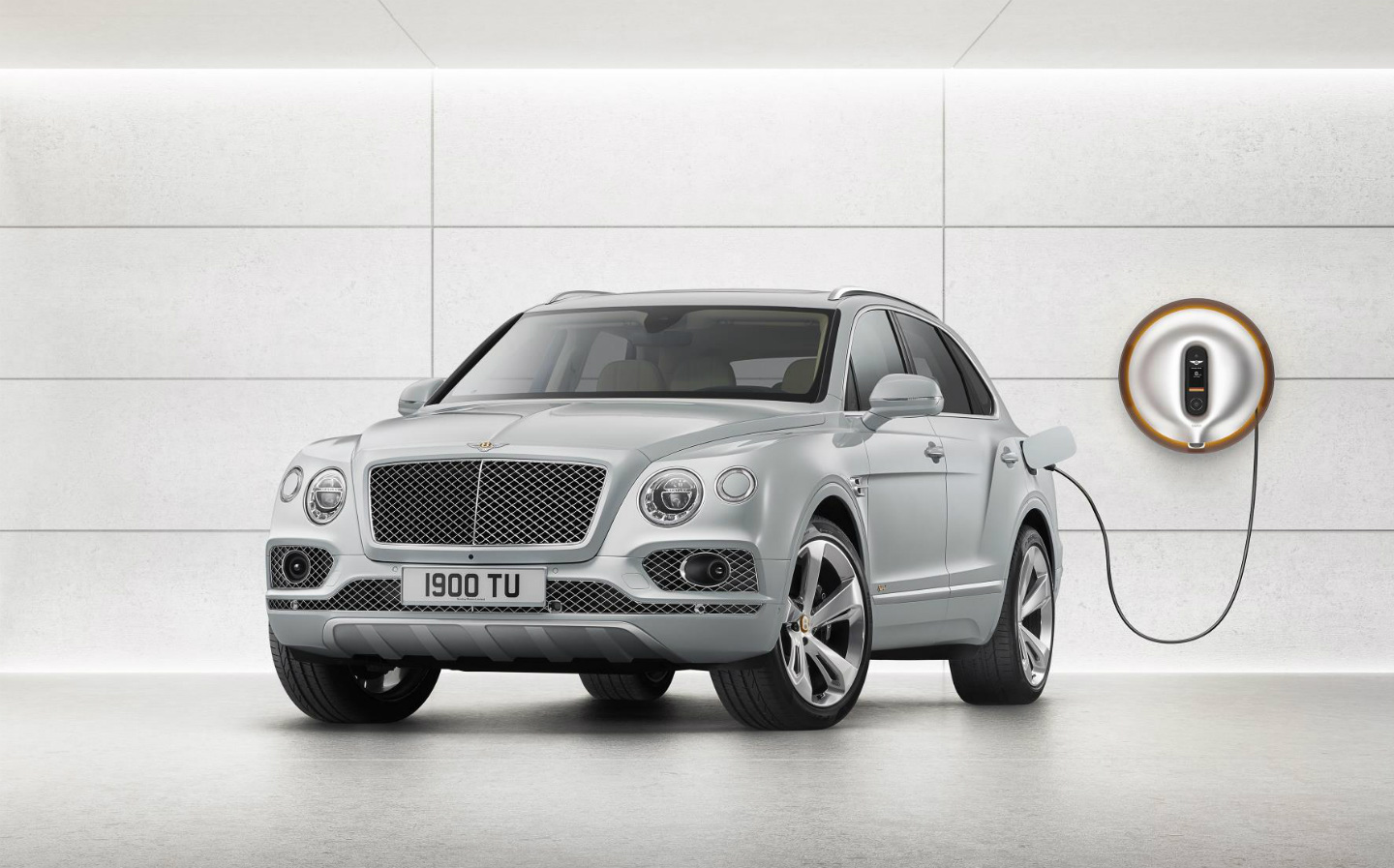 For proof that even the world's poshest car makers are impacted by the knock-on effects of dieselgate, one only had to visit the Bentley stand. The luxury car maker launched a new plug-in hybrid-powered model (PHEV) at the 2018 Geneva motor show, following in the tyre tracks of Land Rover, which already offers PHEV versions of the Range Rover and Range Rover Sport.
It features a turbocharged V6 petrol engine and an battery-powered electric motor, which together develop approximately 460bhp. More significantly, the luxury SUV is claimed to emit 75g/km.
The company would not reveal further technical details. However, with emissions of 75g/km, it is expected that the four-wheel drive SUV will achieve up to 90mpg.
As a plug-in hybrid, the battery can be charged via the mains electricity supply or when driving, by effectively using the engine as a generator. Using a household plug takes 7.5 hours, whereas a 7kWh wall charger reduces that time to 2.5 hours. The big Bentley is said to be able to drive up to 31 miles in electric-only operating mode.
It will go on sale after the summer, and those who wish to snap up the ultimate garage accessory for their hybrid Bentley can pay extra to have a charging unit designed by Philippe Starck.
BMW X4 and M8 Gran Coupe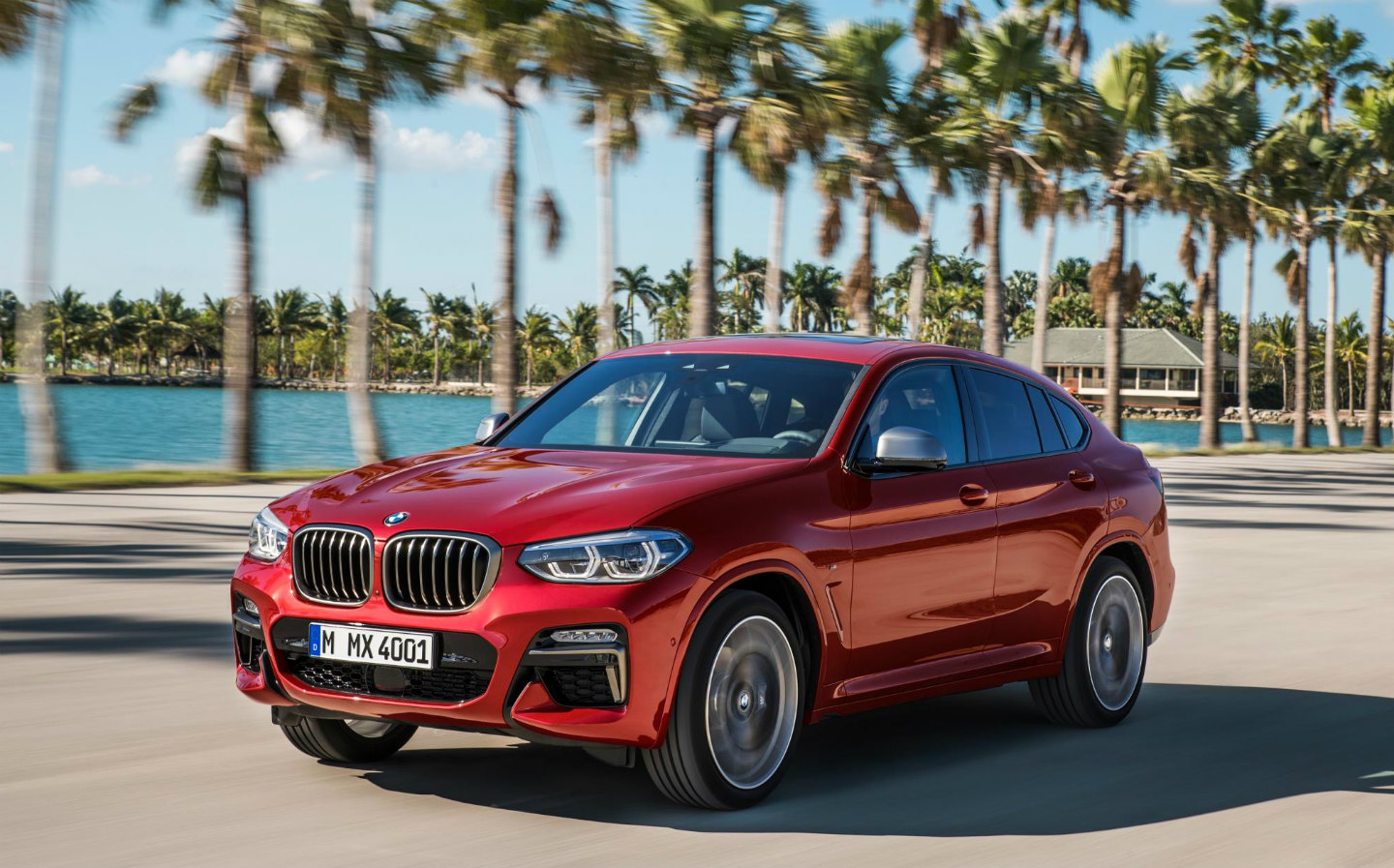 Drivers can't get enough of SUVs, which is why BMW is following up its new X3 with an X4, the rakish-looking version that is meant to turn more heads on the school run. On sale now, and priced from less than £43,000, the new generation X4 could be set for a stumble, after BMW bosses decided to only offer UK drivers diesel-powered models. Many people buying new cars are switching to petrol-power.
Meanwhile, a new flagship for BMW will most definitely come with petrol power. The M8 Gran Coupe is a 600bhp, 4.4-litre V8 twin turbo, four-door saloon that is styled to resemble a coupe. It will go on sale later in the year, and is aimed at taking on the the new Mercedes-AMG GT (see below), as both German brands take a step upmarket and introduce larger, more expensive flagship models.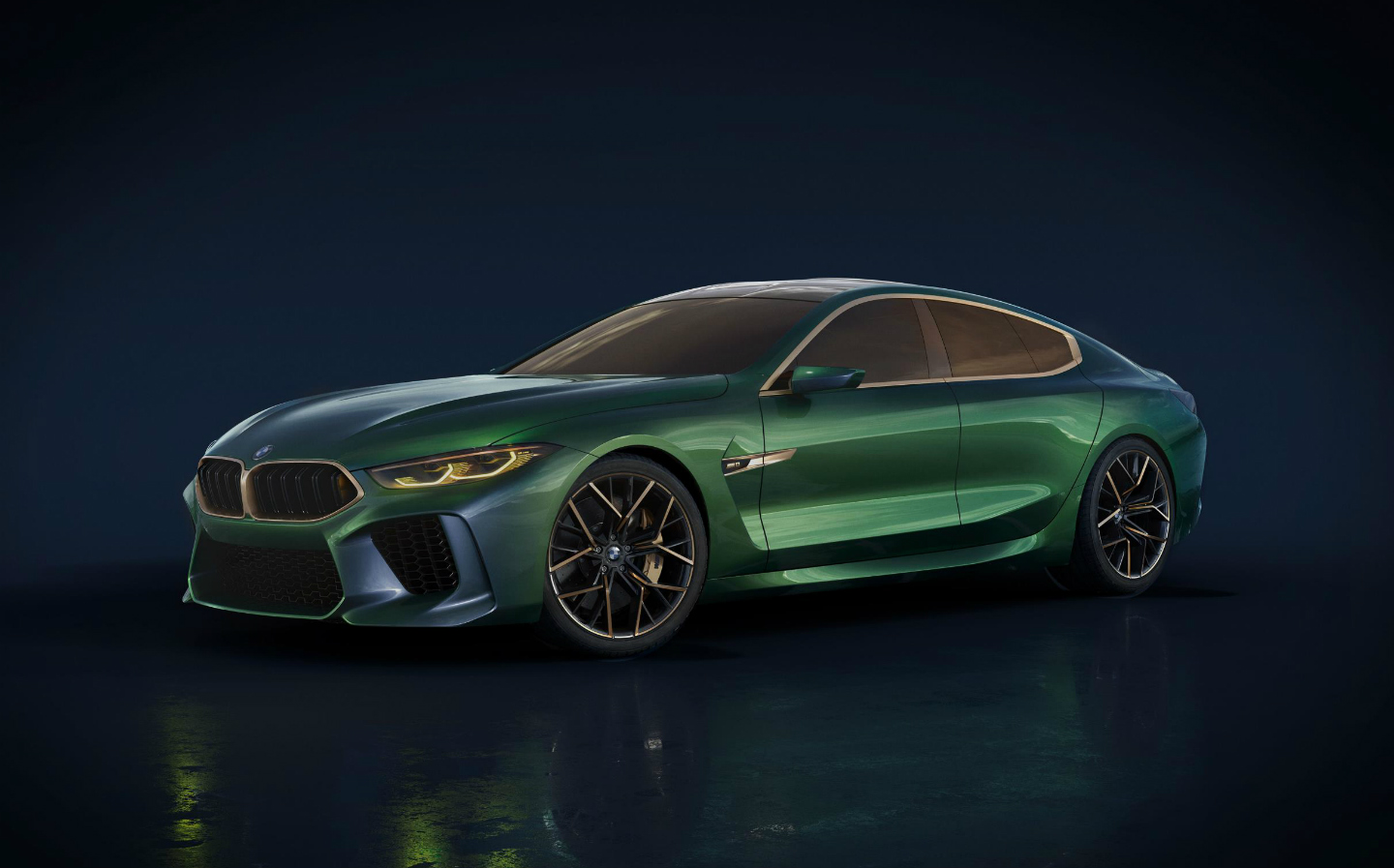 ---
Browse NEW or USED cars for sale
---
Citroen Berlingo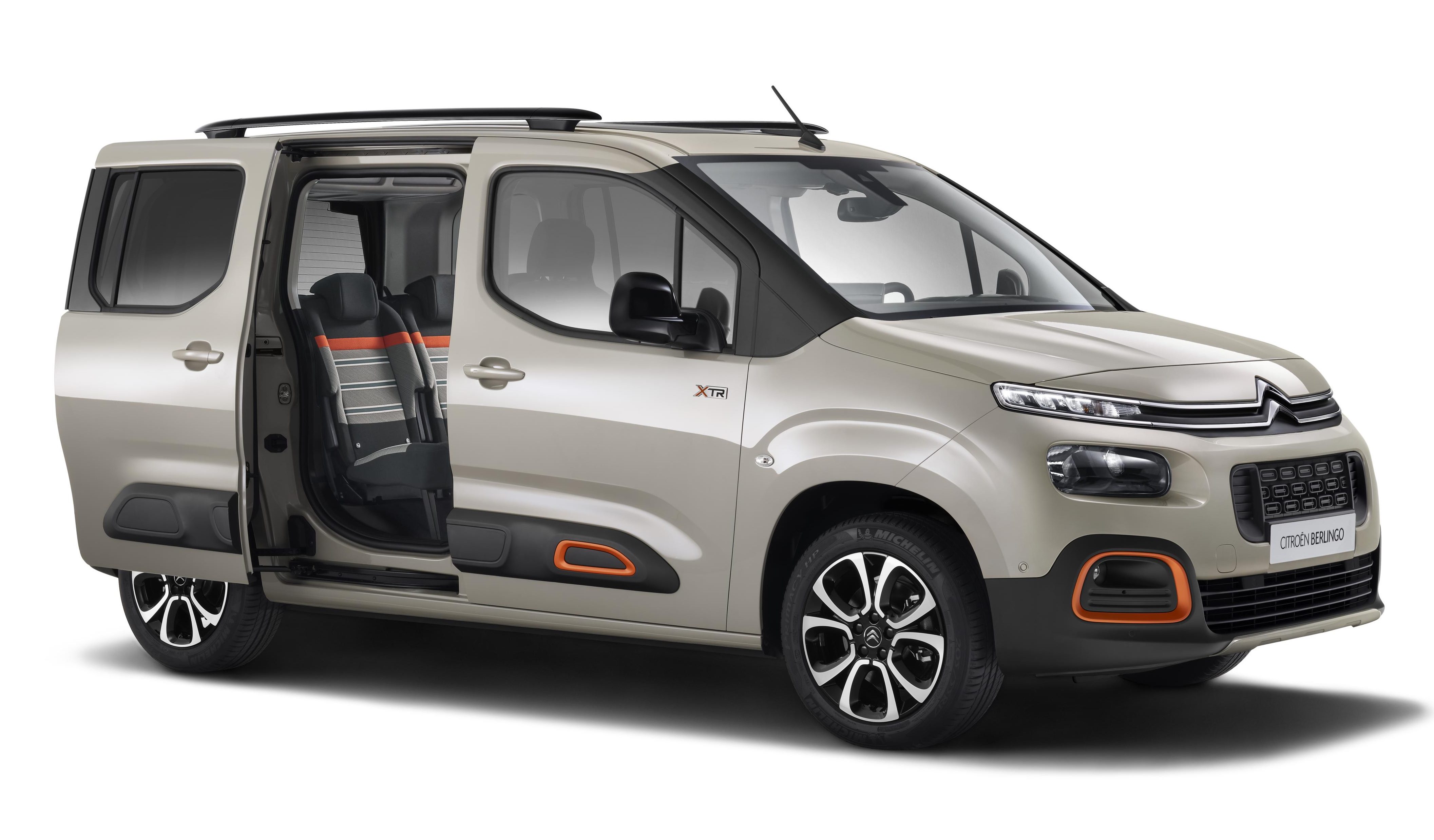 The Berlingo is a rather brilliant van-based family car that is free from pretentions. At Geneva, an all-new version was revealed. Expect parents to be throwing pushchairs, bikes, groceries and anything else they can lay their hands on at the boot, as they marvel at just how practical the Berlingo is. The company promises that the car will be just as accommodating while feeling much plusher.
Cupra Ateca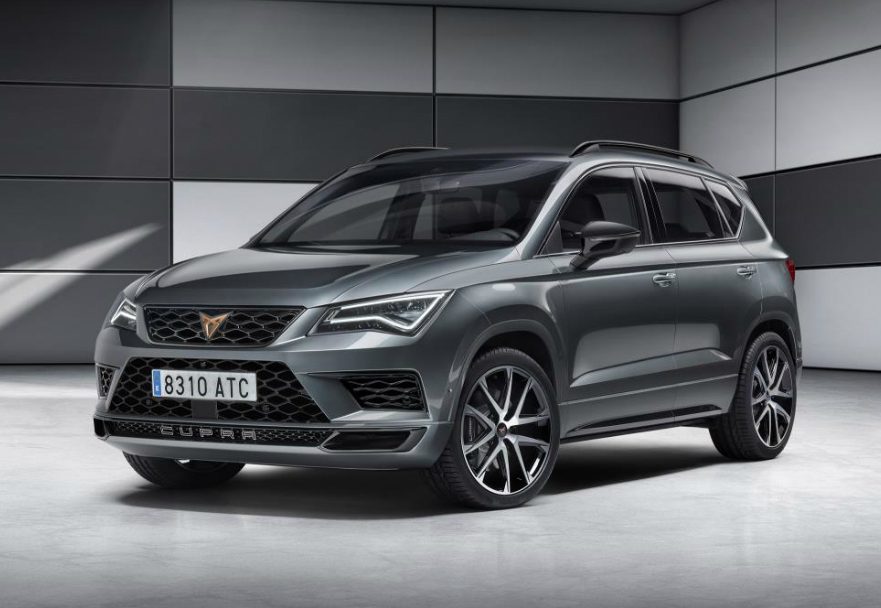 What's Cupra, we hear you ask. This was the badge that was reserved for go-fast Seat cars. But now the Spanish car maker wants to cut it loose and encourage it to create bespoke cars, much like Volvo did with Polestar and Citroen did with DS. Its first car is the Cupra Ateca – a 296bhp, four-wheel drive SUV.
Ferrari 488 Pista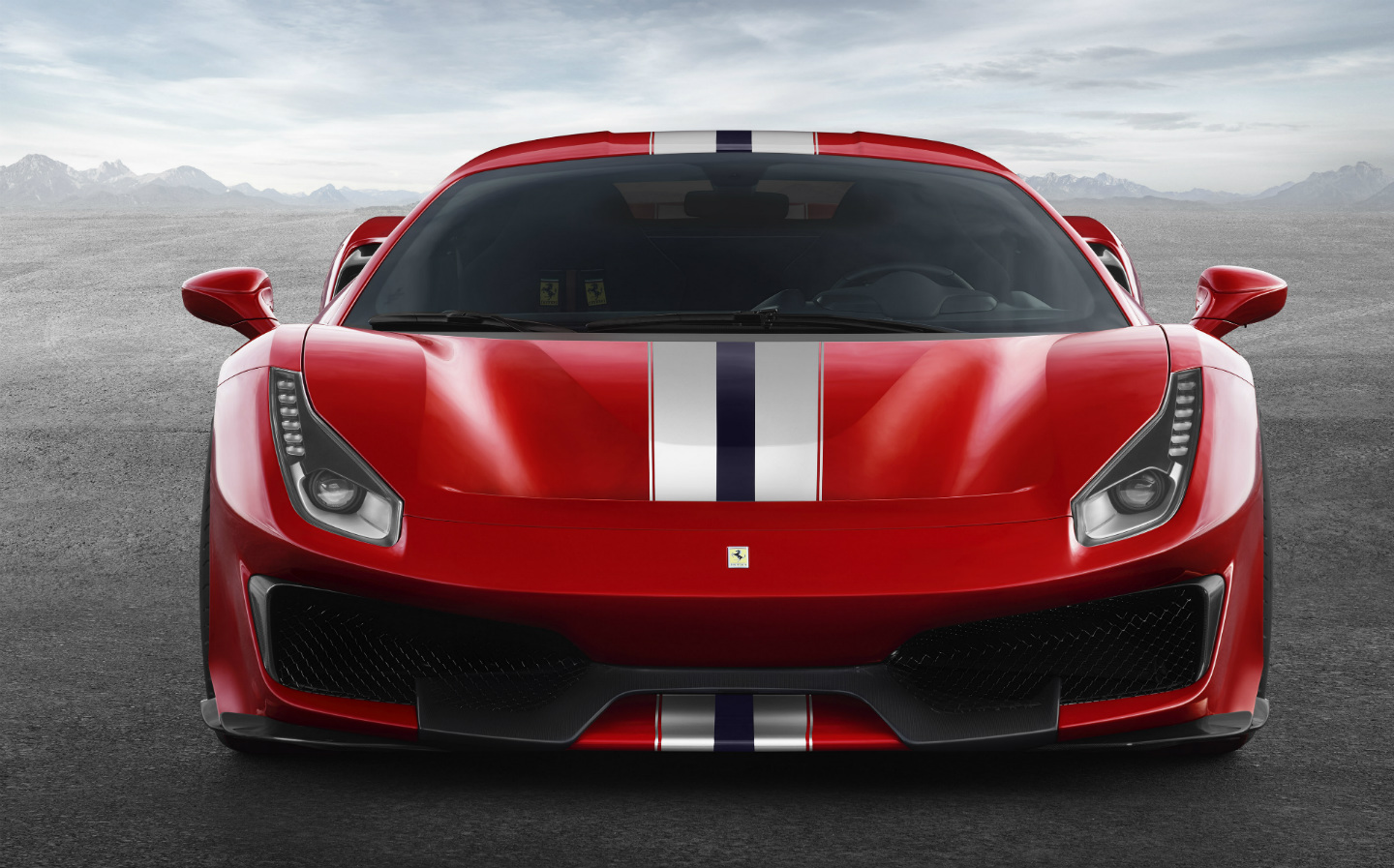 Mamma mia! Ferrari turned up the heat with the new 711bhp 488 Pista. The 211mph Ferrari is aimed at driving purists who have the means to burn money like they burn rubber — it will cost £252,695. As if that weren't enough, Ferrari will sell buyers a set of carbon fibre wheels, its first to date, for another £18,000.  See all the details here.
Ford Edge and Ka+ Active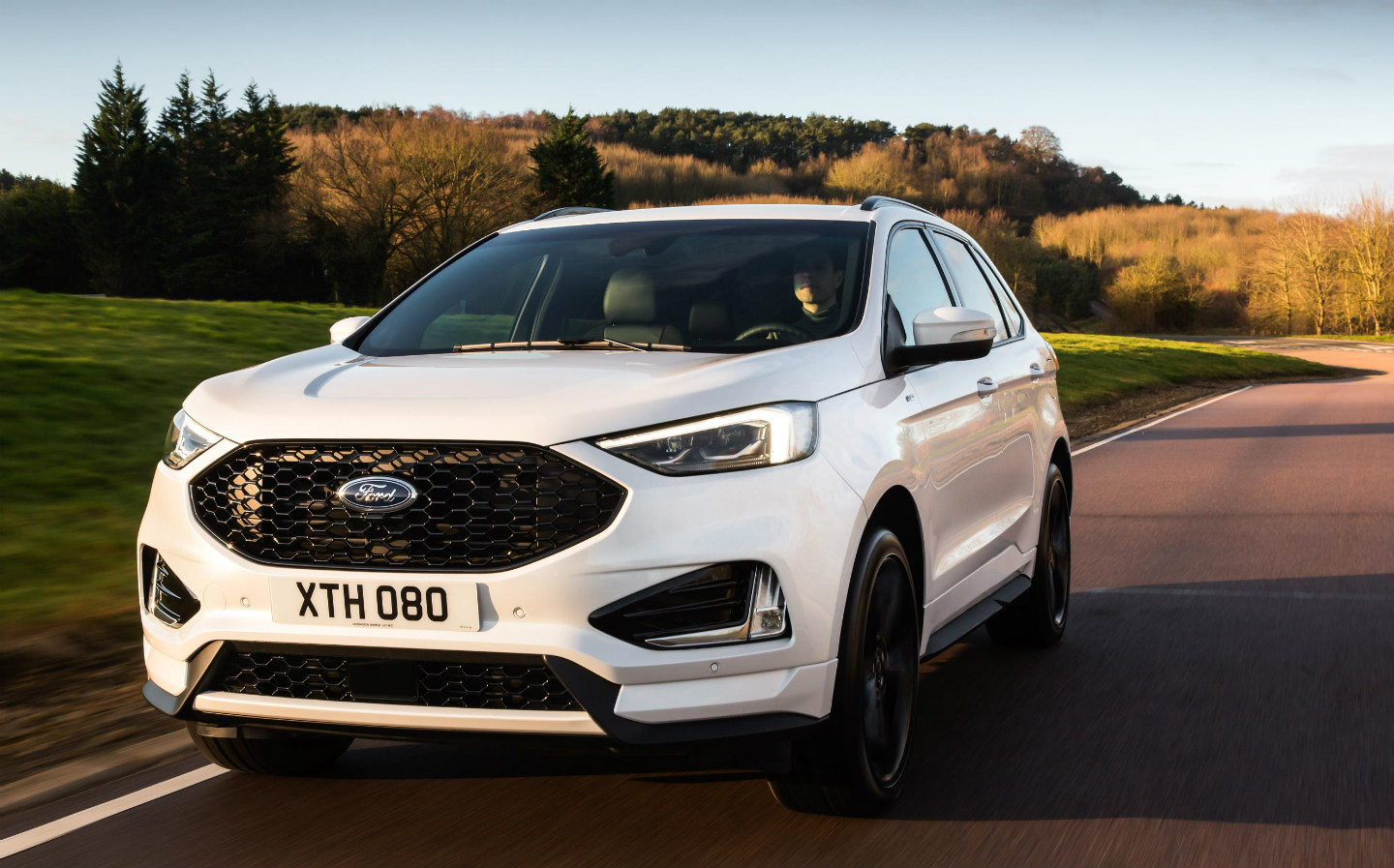 It may be Britain's most popular manufacturer but Ford doesn't have much in the way of exciting new metal for the 2018 Geneva motor show. The highlights are facelifted versions of the Edge SUV and Ka+, the latter including a new Active version that gets a more rugged look.
Honda CR-V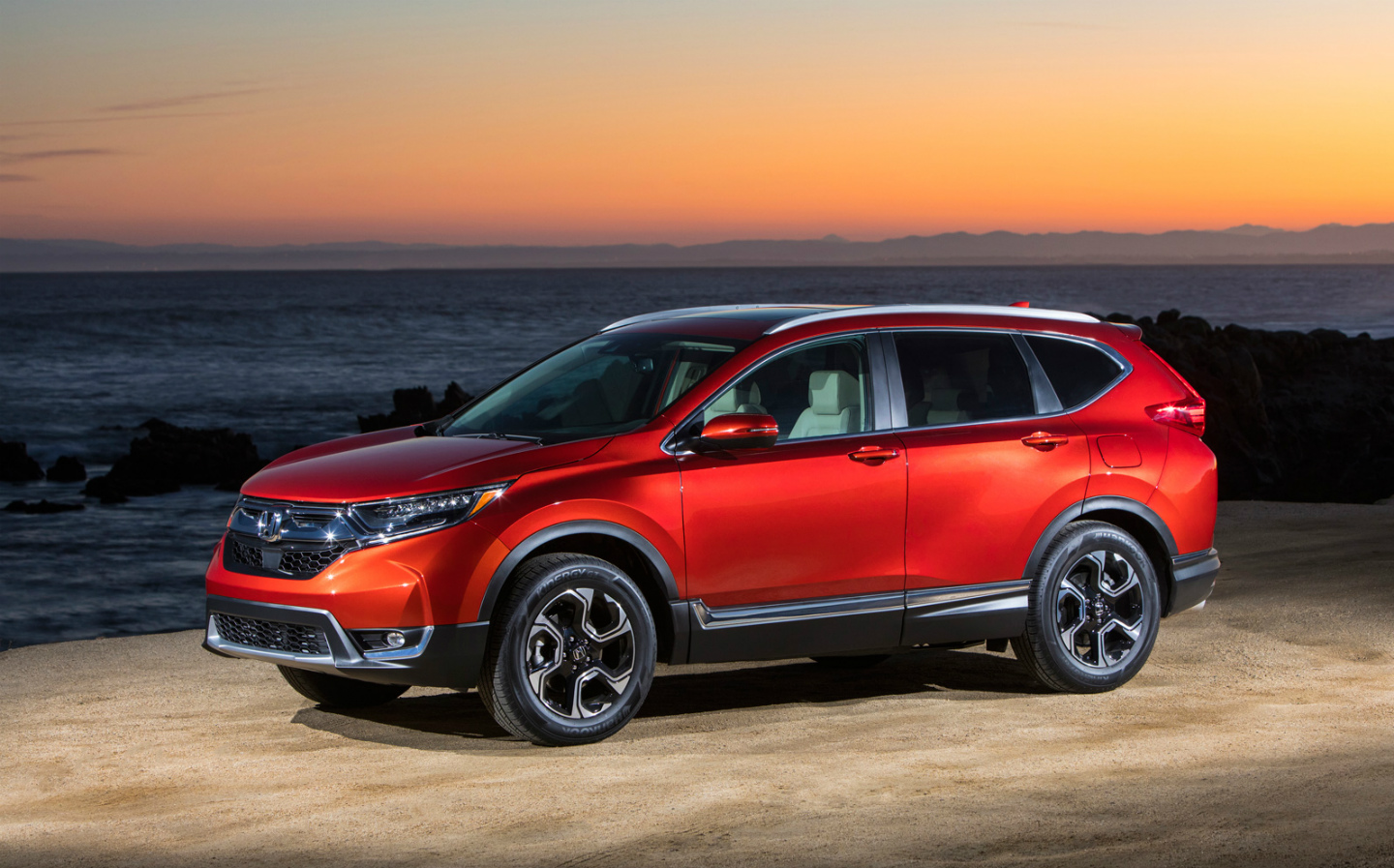 The popular CR-V made its European debut at the motor show. For the first time, there will the option of a seven-seat version, and a hybrid-powered model is also coming to showrooms.
Hyundai Santa Fe and Kona Electric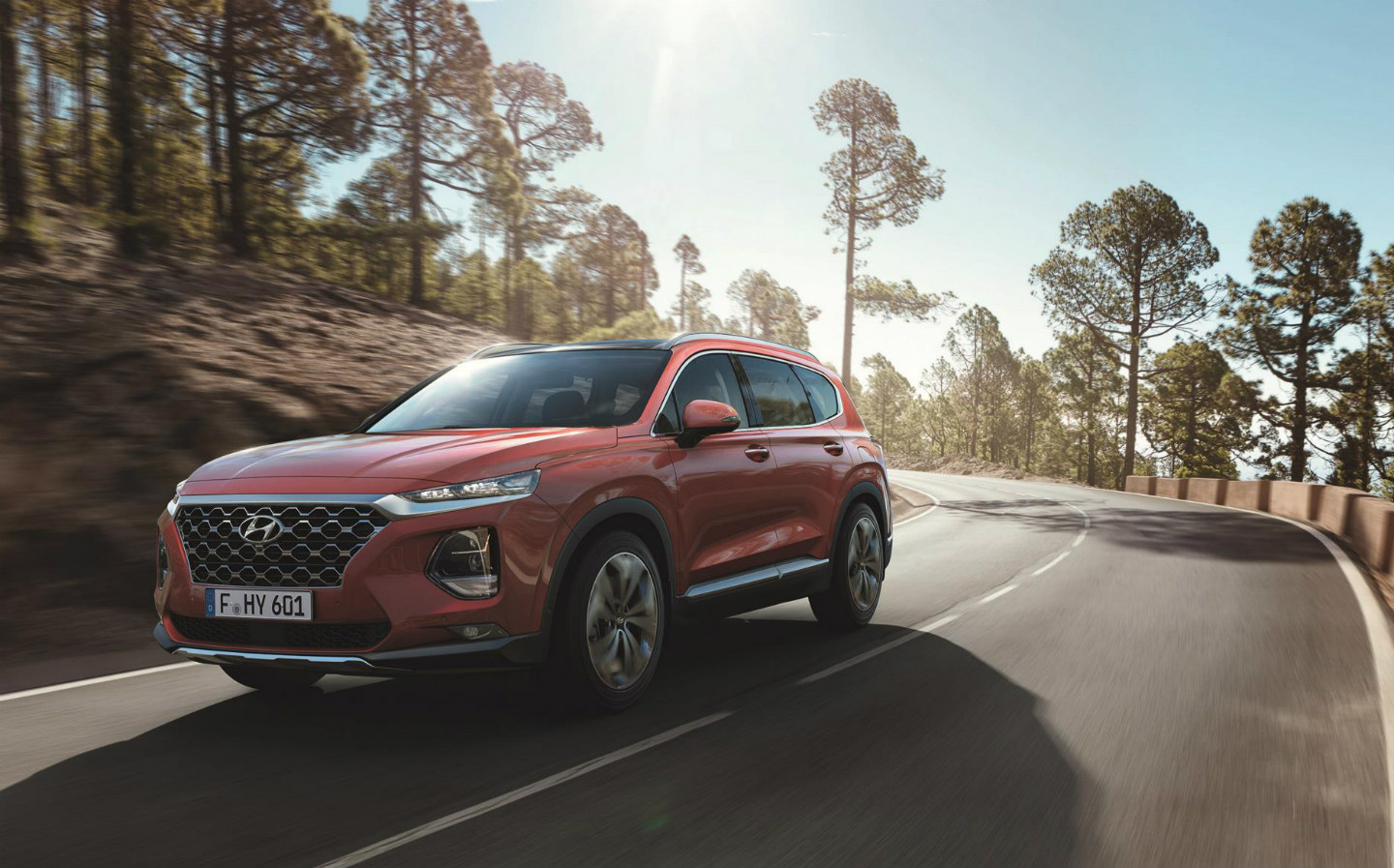 The Santa fe has made a name for itself by offering space for seven people at affordable prices. Now it takes a step upmarket, with a more premium look and interior that sees it try to overtake the likes of Honda and Toyota. At the same time, the Korean car maker will display the Kona Electric, the first affordable electric SUV for Britain. Likely to cost from around £25,000, it promises a range of up to 300 miles. The full story about the electric SUV is here.
Jaguar I-Pace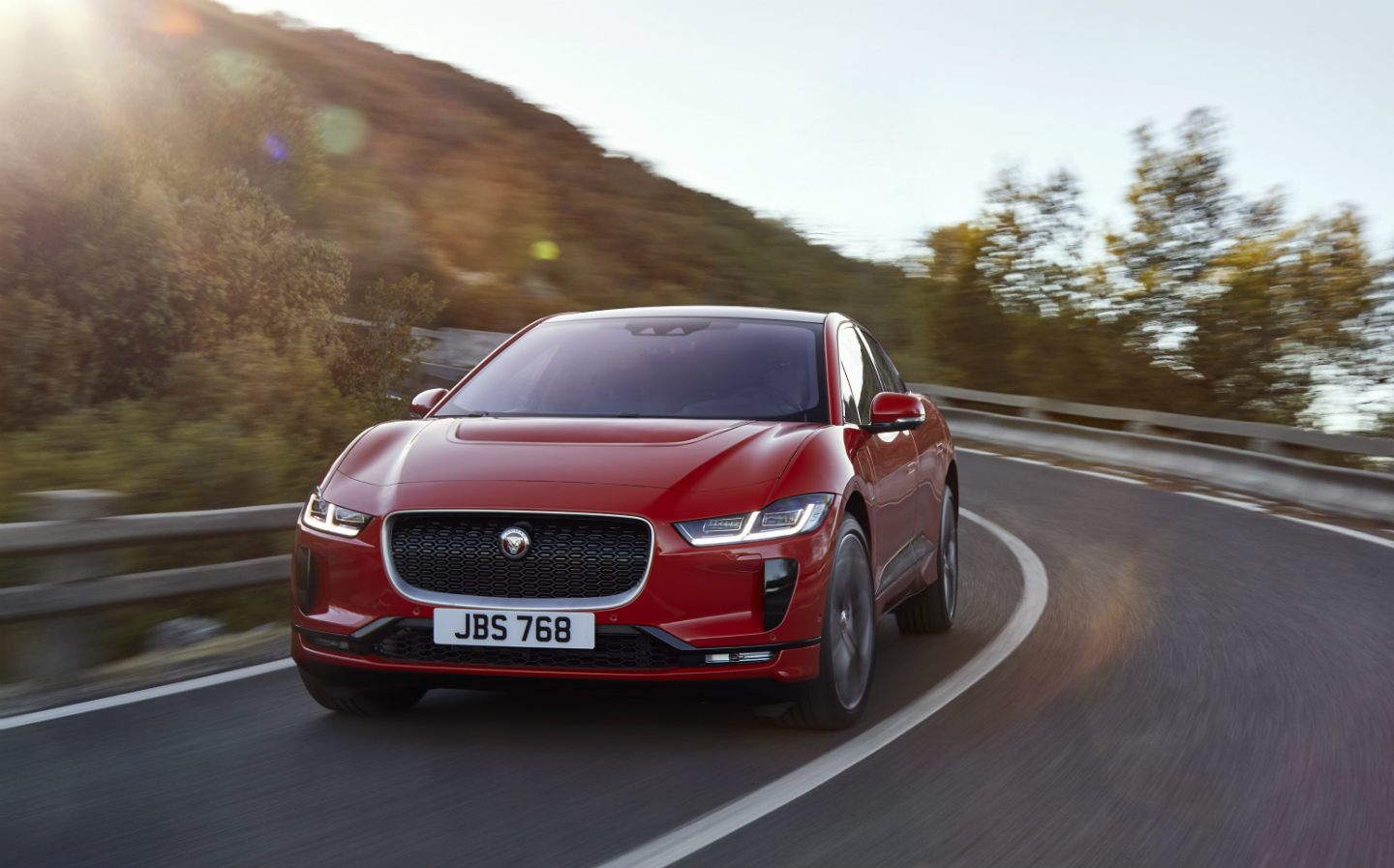 As it enters the electric car market, Jaguar has kicked open the saloon bar doors and come out all guns blazing. The British-based car maker took a pot-shot at Tesla, releasing a film showing its new I-Pace beating the Tesla Model X in a drag race.
The five-seat family car is called an SUV by the company – Sport Utility Vehicle – but even Jaguar's own designers conceded that the car fits more comfortably in the 'crossover' sector. However, when it comes to selling cars in markets like the US and China, it was vital to have the electric model classed as an SUV, to give the best possible start.
The new Jaguar is on sale now, priced from £63,495. Watch our video, above, to see if it's as good as a Tesla Model X to drive.
Kia Ceed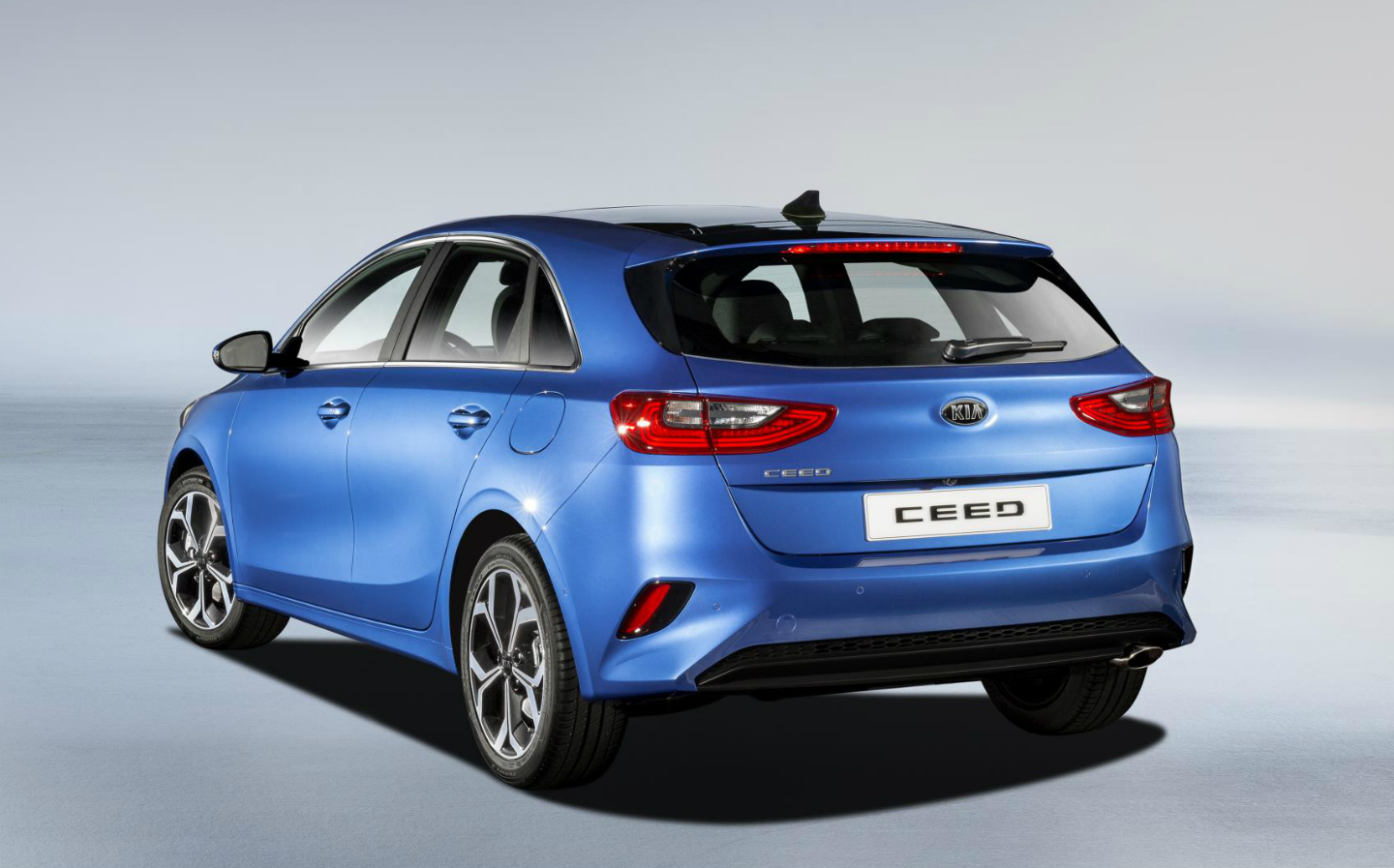 The new, third-generation Ceed won't be appearing on Top Gear as the 'reasonably priced car' but it will be in a Kia showroom near you. What's there to see? Kia says it's a more stylish-looking car, with a classier interior that's been purposely designed to hold its own against a Golf. Naturally, Kia hasn't meddled with one of the car's most attractive features — its seven-year, 100,000 mile warranty.
---
Browse NEW or USED cars for sale
---
Lamborghini Huracan Performante Spyder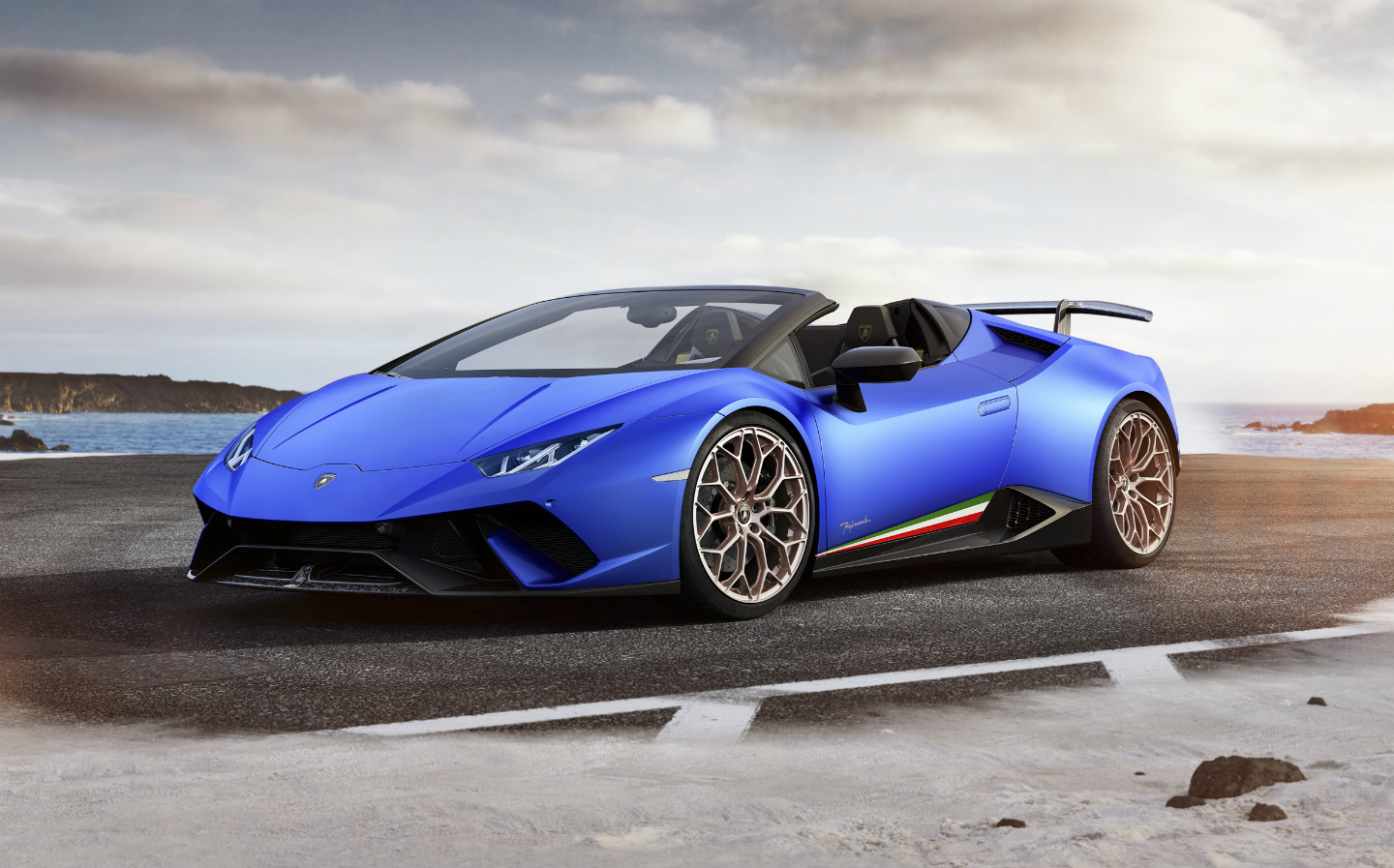 Is this the quickest-way to blow-dry wet hair? The new Huracan Performante Spyder is based on the coupe that broke the Nürburgring lap record, last year. The Spyder uses the same 631bhp 5.2-litre V10 engine that revs to more than 8,000rpm and sounds better than the Royal Philharmonic Orchestra.
Lamborghini says the new model is capable of accelerating from 0-62mph in 3.1 seconds, and the top speed is 202mph. However, of more relevance to those who like to cruise the Kings Road or Rodeo Drive is that the electric roof opens in 17 seconds and can be operated at speeds of up to 30mph.
The Performante versions come with uprated susepnsion and recalibrated four-wheel drive and electronic driver aids to enhance the car's roadholding. It is on sale now, and costs around £235,000.
Land Rover Range Rover SV Coupe
Land Rover has offered three-door versions of Range Rovers in the past, and behind the scenes there have been several aborted attempts to launch a flagship luxury coupe variant of the Range Rover. Now it's finally happening, as the company launches the Range Rover SV coupe.
Priced from an eye-watering £240,000, it's one for land owners rather than dairy farmers. The three-door, four-seat model is the pinnacle of Land Rover's range, and should go some way toward satisfying demand from the growing number of multi-millionaires around the world. Just 999 will be built, and it features an interior that looks as sumptuously appointed as anything from Bentley or Rolls-Royce.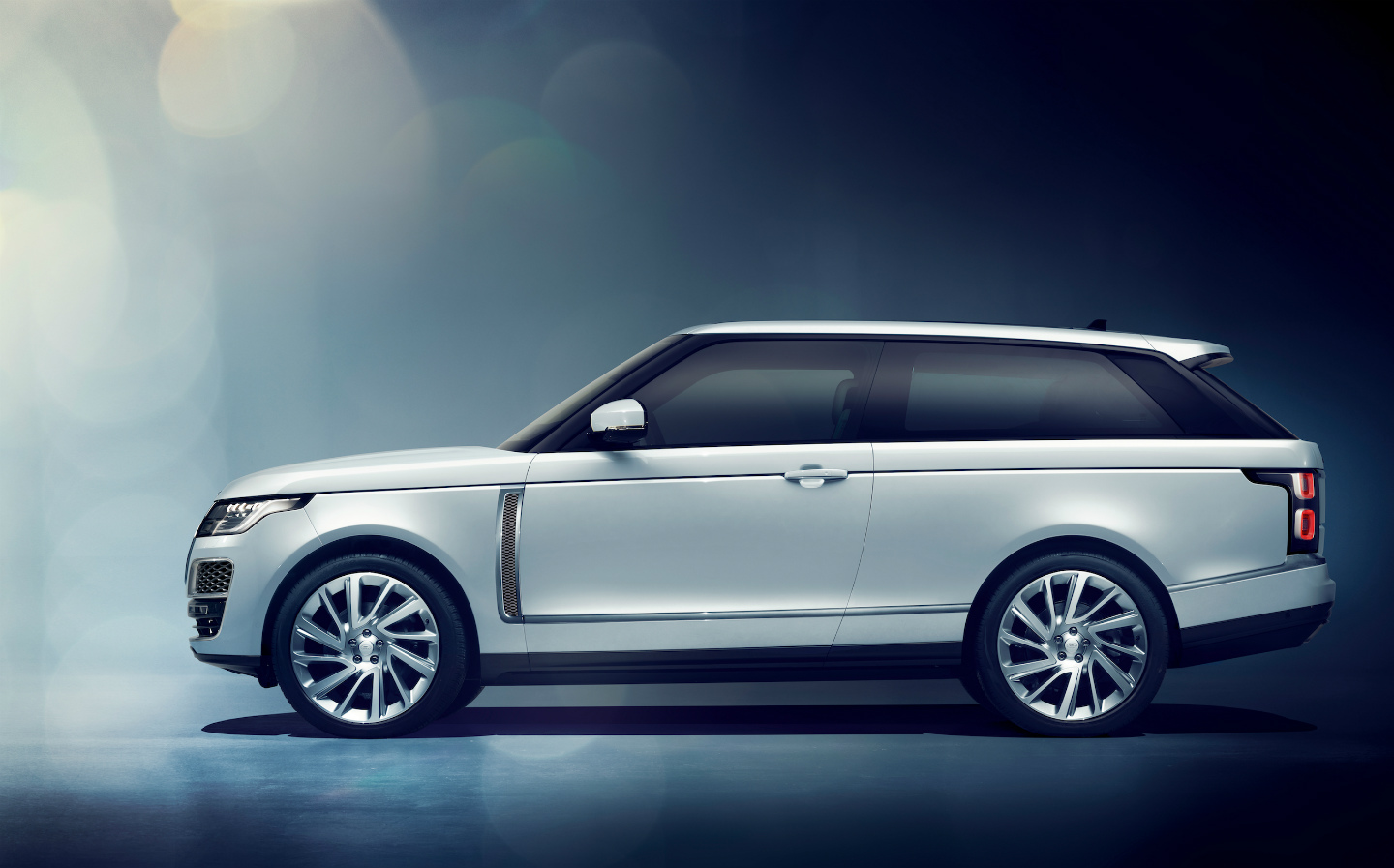 The only remaining parts from a standard Range Rover are the bonnet and the lower half of the tailgate. It uses the platform of a standard Range Rover, on to which JLR's Special Vehicle Operations (SVO) builds the bespoke body.
The engine is the 557bhp 5.0-litre supercharged V8, used by other Jaguar and Land Rover models. It can accelerate from 0-62mph time and has a 165mph top speed. Land Rover says that buyers aren't interested in a hybrid or electric version: "If they need an EV or PHEV to get into a certain city, they'll buy one as well, they've got so much money and so many cars. They just want the most powerful V8 in this car," said Mark Stanton, director of SVO.
Lexus UX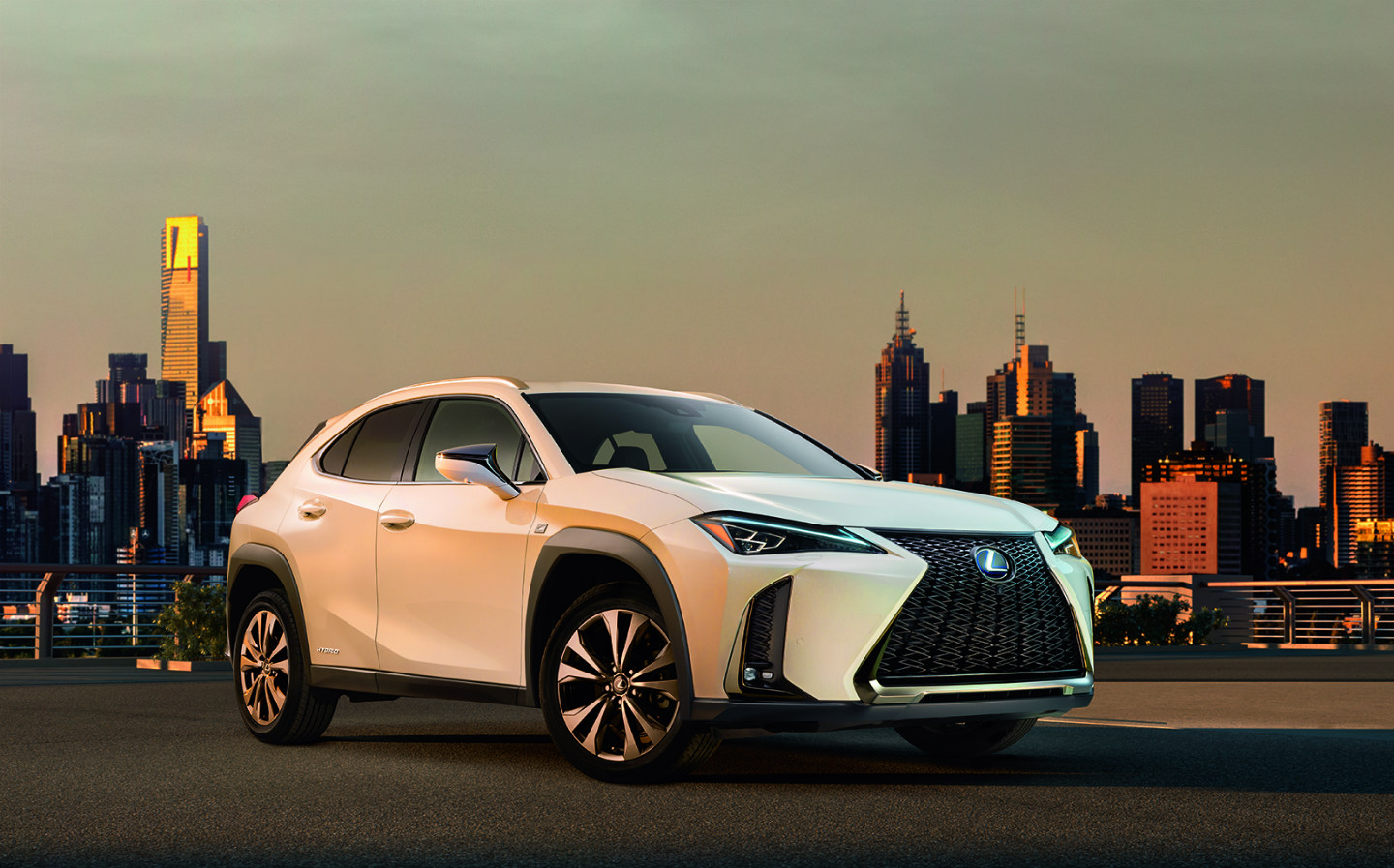 Are you an 'urbanite' of the future? Then, according to Lexus, the new UX is for you. It's the smallest SUV to be yet offered by the Japanese car maker, and will tackle the likes of the Audi Q2, BMW X2 and acclaimed Volvo XC40 when it goes on sale later this year.
Mazda6 Tourer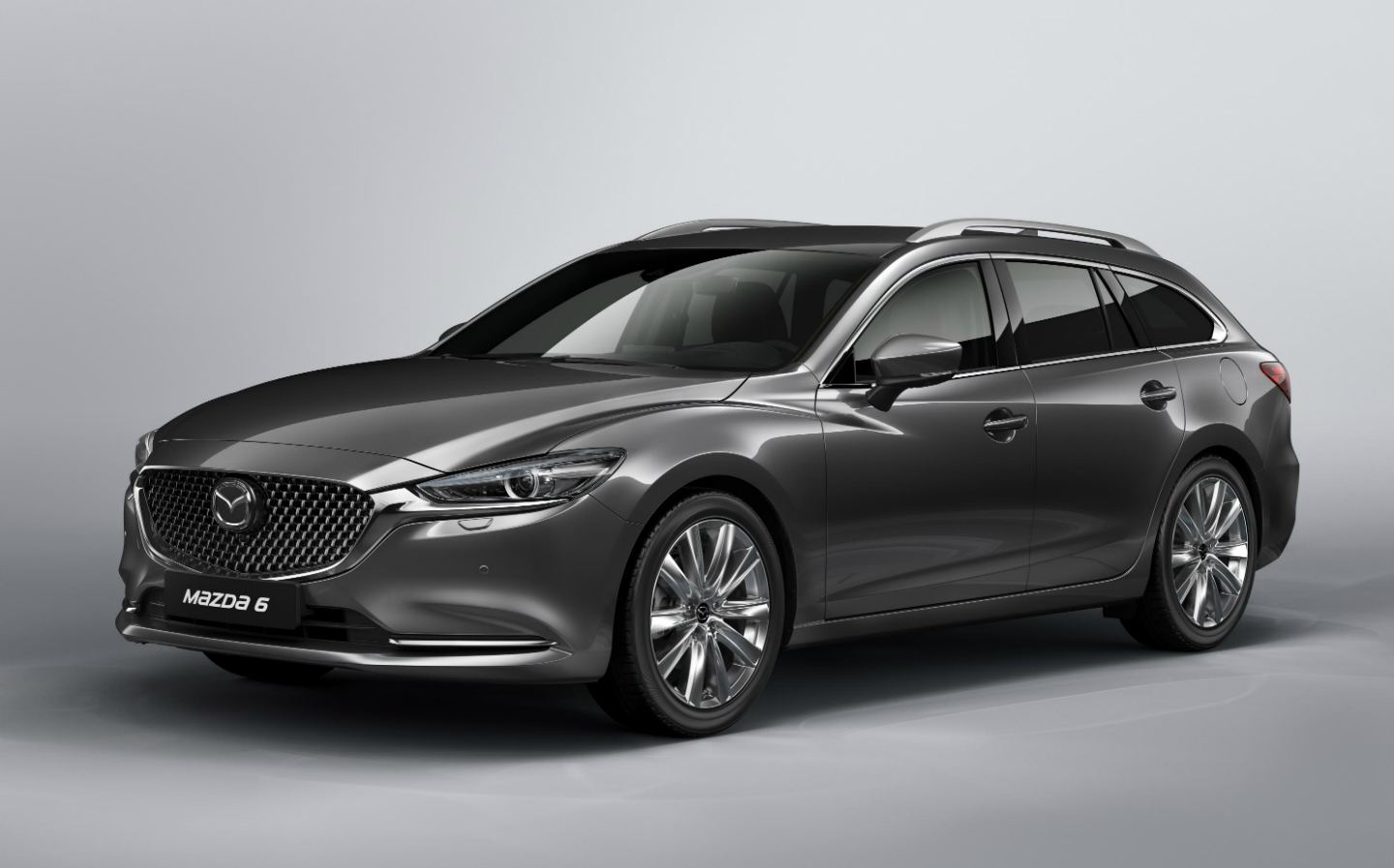 The Mazda6 tourer gets a modest makeover to keep it fresh, including a slightly refreshed exterior design, with a new mesh grille and chrome detailing around the car's fresh LED headlights. The interior is improved, and the engine range and chassis are said to be fine-tuned to make the family car better to drive.
McLaren Senna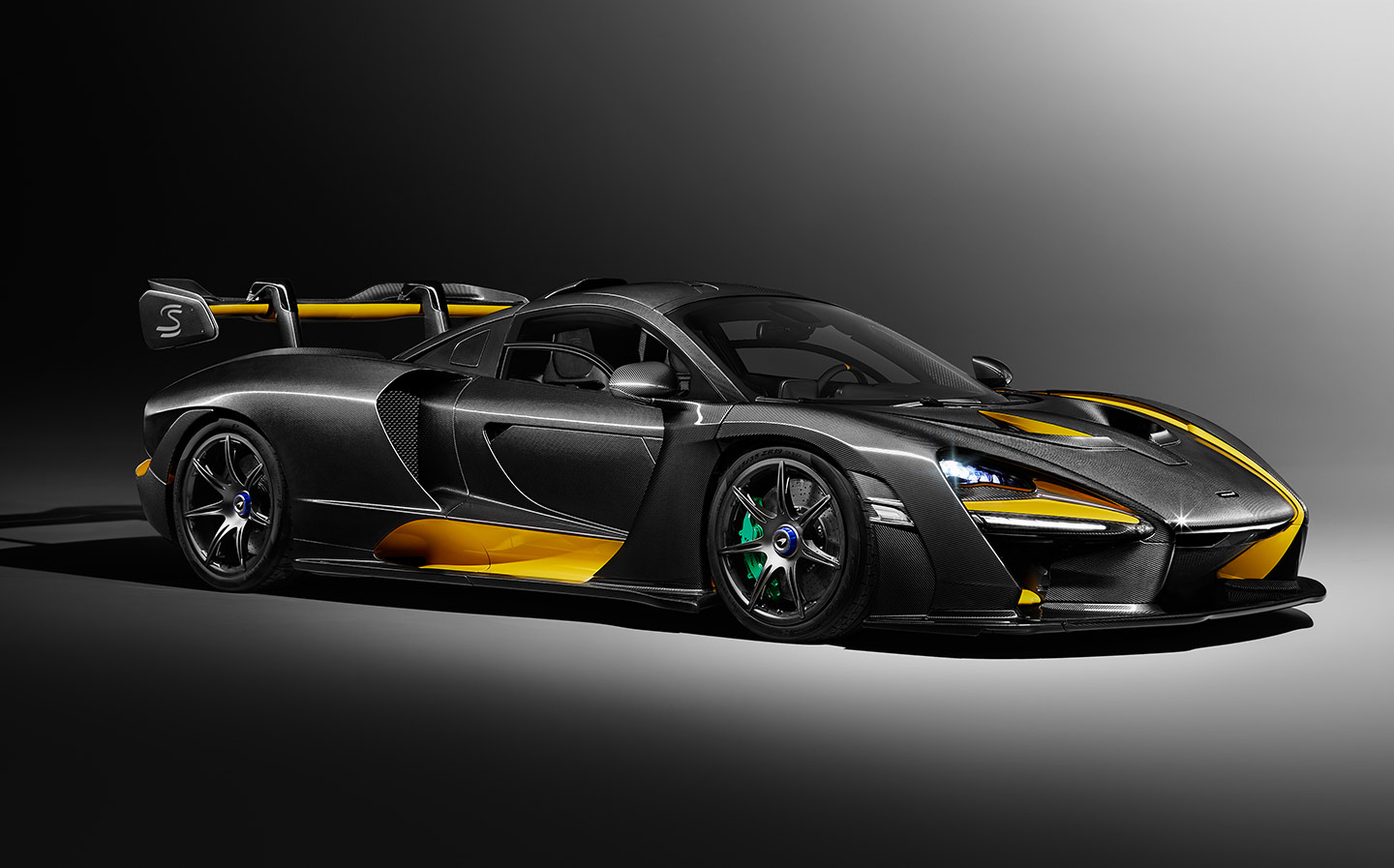 Cashing in on the name of the late Ayrton Senna, who won three Formula One world championships driving a McLaren, the company has come up with the Senna, a 789bhp hypercar that boasts a top speed of 211mph. It's not an oil painting and costs an eye-watering £750,000, yet all 500 examples have already been sold. Pictured is the hotter, £1m 'Carbon Theme' edition.
Mercedes A-Class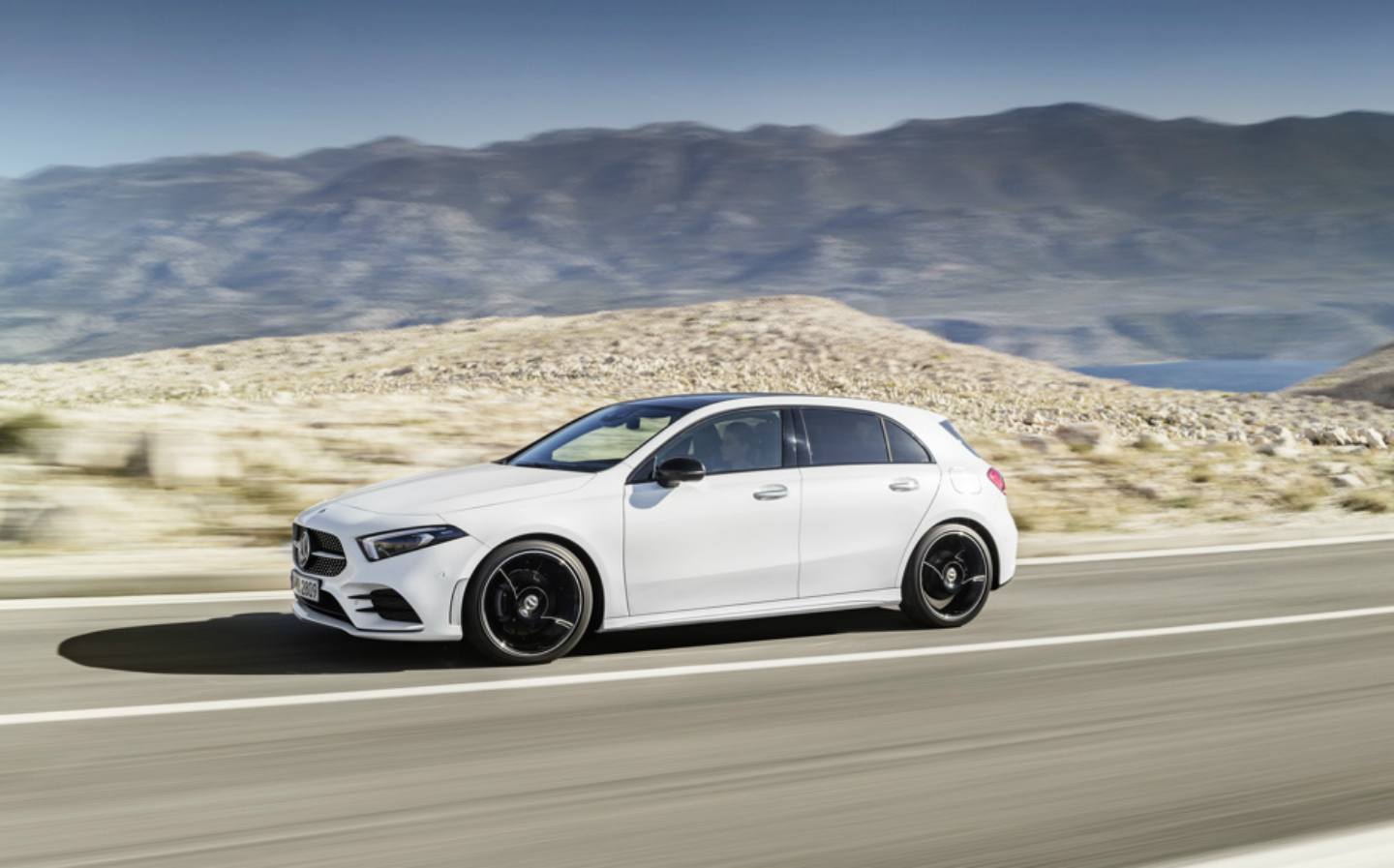 Cars are so last century. At least, that appears to be the view at Mercedes, which is getting jolly exciting about the technology in its latest generation A-class hatchback. The company claims it uses artificial intelligence – available with certain optional features – to better respond to a driver's wishes. Using cloud-based software it can even learn emerging buzzwords and adapt to changes in language use. Like Apple's iPhone or Amazon's Alexa, saying "Hey Mercedes" activates voice control that's claimed to be smart enough to understand "I am cold," and will ask if the driver would like to raise the temperature in the car. It is on sale now.
Mercedes-AMG GT
The new GT four-door coupeis the first sports saloon to be designed and built from the ground-up by Mercedes-AMG. It joins the GT coupe and roadster, and looks suitably mean and menacing.
Those looks aren't just for show. The GT 63 S version will have a turbocharged, 4-litre V8 producing 630bhp. That's enough to take the four-door coupe from 0-62mph in a claimed 3.2 seconds and on to a top speed of 196mph. A non-S version is also available, with 577bhp. That car's 0-62mph time is 3.4 seconds, and itis capable of 193mph.
Both models use a nine-speed automatic transmission and permanent four-wheel drive. A turbocharged six-cylinder engine producing 429bhp will join the range later. It will go on sale in September.
Mitsubishi Outlander PHEV
Anyone thinking of buying a new Outlander PHEV – the most popular plug-in hybrid car in Britain – should hold fire. An improved model is on its way. The SUV be updated for 2019, with a new petrol engine, a more powerful electric motor and a 15% increase in battery capacity.
Peugeot 508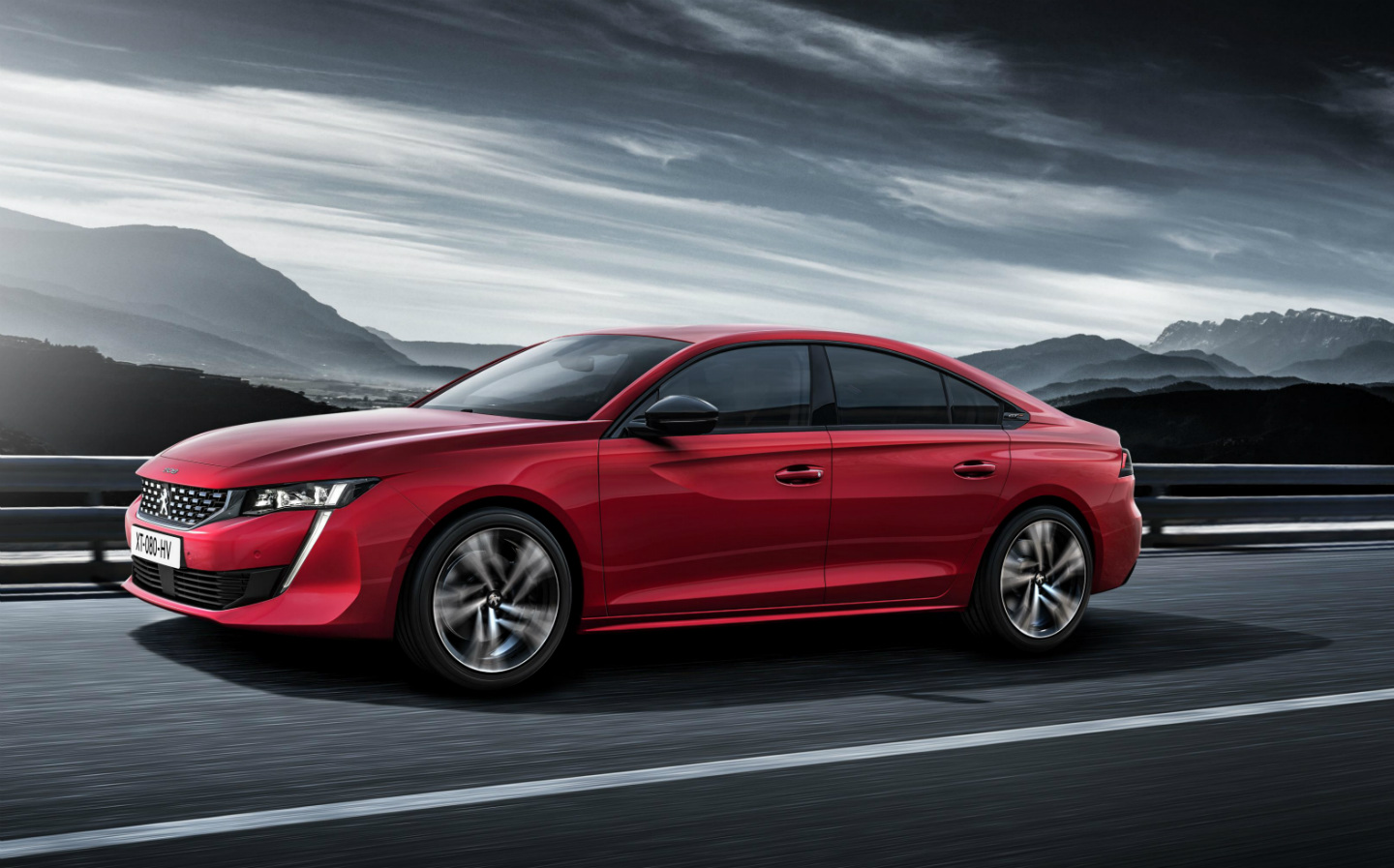 The new Peugeot 508 saloon looks good. It needs to: Audi, BMW, Mercedes and even Volvo has been stealing away most of the customers for this type of executive saloon.
---
Browse NEW or USED cars for sale
---
Porsche Mission E Cross Turismo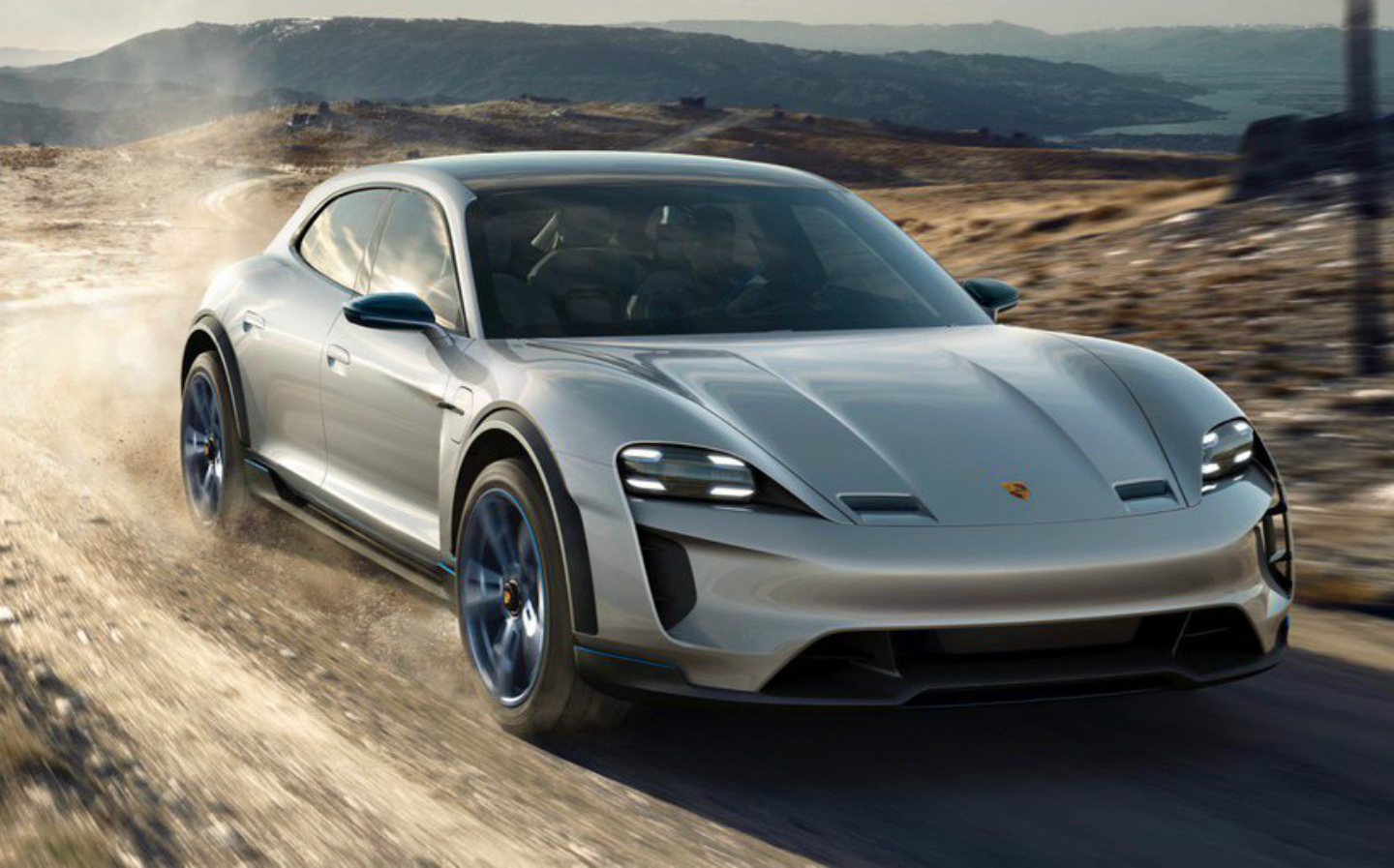 The management board of Porsche was seen examining the new Jaguar I-Pace in detail at the Geneva motor show, and with good reason. The German car company is preparing to launch a range of electric cars under its Mission E brand, including this – the new Cross Turismo.
Smaller than a Panamera, it is referred to as a Cross Utility Vehicle, or CUV. It's easiest to think of the Cross Turismo as the electric alternative to an Audi A6 allroad. That makes it a practical estate car with four-wheel drive, chunky body cladding and adjuatble suspension that means it can clamber over more than a speed hump.
A spokesman for the company told Driving.co.uk the new electric model is expected to go on sale next year, and it would be more affordable than the larger Panamera, with a range of electric models topped off by a 600bhp version.
Power comes from a pair of permanent magnet synchronous motors that develop a combined total of more than 600bhp. It means the four-wheel drive Porsche could accelerate from 0-62mph in 3.5 seconds. The concept car features air suspension which can be raised by 50mm, for additional ground clearance.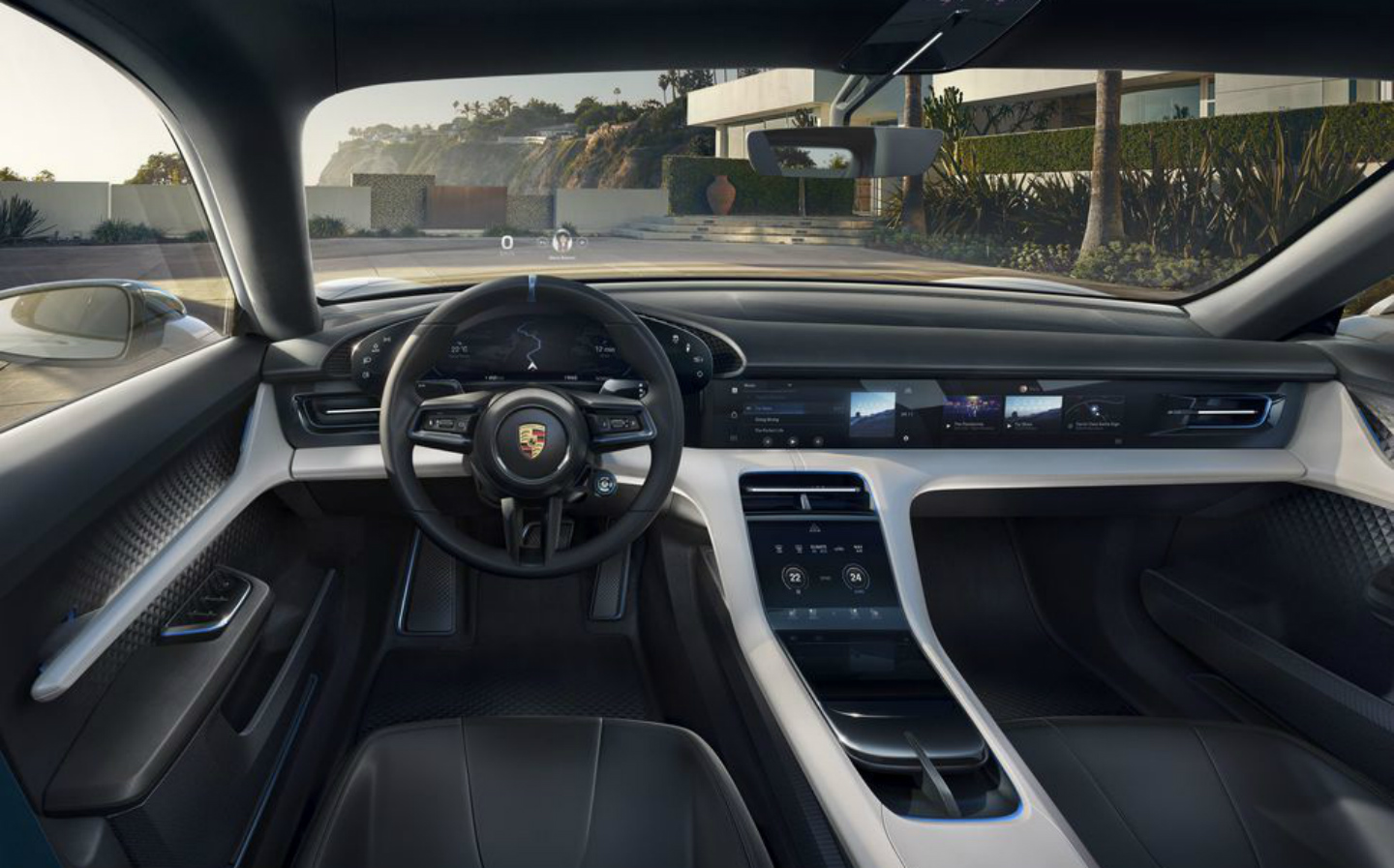 The electric drivetrain uses a lithium ion battery that forms part of a powerful 800 Volt electrical system. Porsche claims the Cross Turismo can drive for 250 miles between charges, and says that once the new generation of 350kWh rapid chargers enters public use, the battery will charge from empty to 80% capacity in 15 minutes. And neat touch is that there is a charging point on either front wing, and it will also be compatible with induction charging, similar to an electric toothbrush.
Inside, the digital instrument display is linked to an eye-tracking camera. Porsche says it can detect which dial the driver is looking at and bring it to the foreground on the screen. Touch-sensitive controls on the centre console stretch the full width of dashboard and give access to the car's telephone, climate control and navigation functions. ALl are expected to appear on the production model.
Porsche 911 GT3 RS
It may be only a modest makeover, but when the car in question is the 911 GT3 RS, petrolheads will be straining to get a better look at the Porsche stand. There's an extra 20bhp being squeezed out of the 4-litre flat-six-cylinder engine. It means the revised RS can sprint from 0-62mph in 3.2 seconds and charge on to 194mph.
Skoda Fabia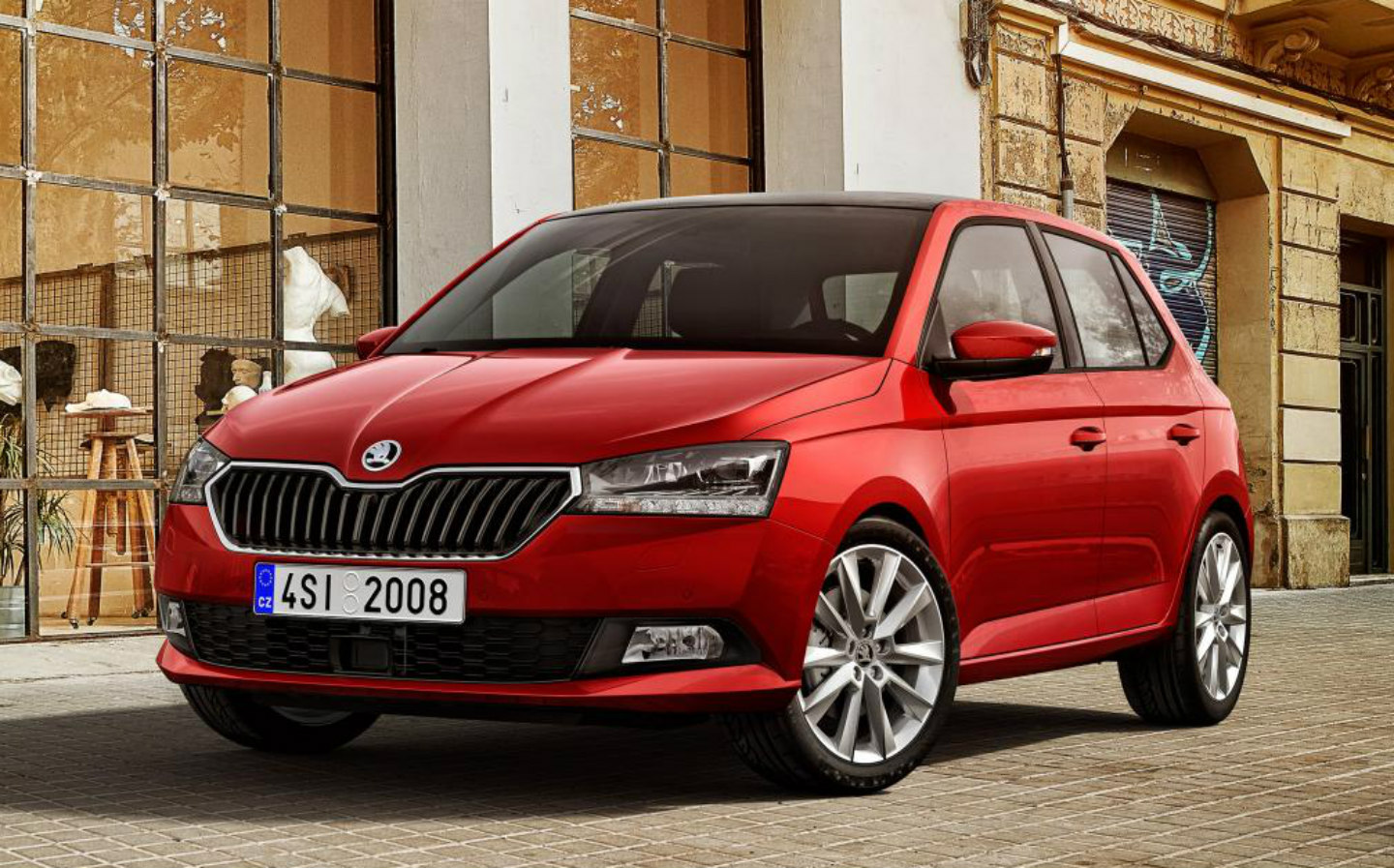 The jolly popular Fabia supermini is at Geneva, with a host of updates and improvements, as it attempts to entice drivers away from the Ford Fiesta and VW Polo. The company says that it will drop diesel engines from the line up.
Toyota Supra and Auris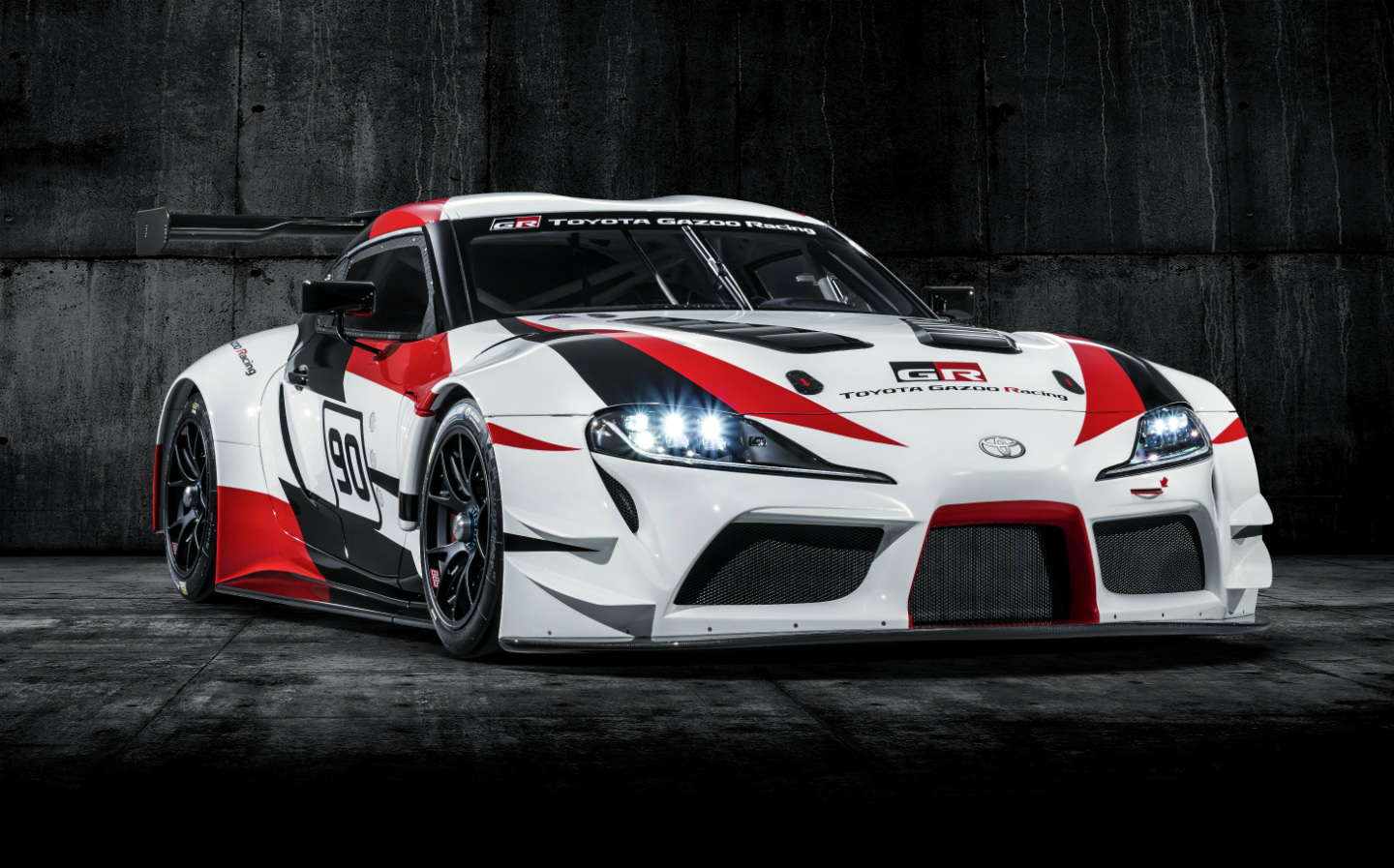 When it was last on sale in the UK, the Toyota Supra was so macho you wouldn't have been surprised to find every customer was handed an open silk shirt, medallion and bottle of Brut as well as the keys to the sports car. So it will be interesting to see how the company evolves any new Supra, following the reveal of a concept car at the Geneva motor show, which hints at what's to come
The Auris is quantifiably much more important to the company. The British-built family hatchback is a rival to the VW Golf, and gets a complete update from top to bottom. And it looks much more interesting than the current model, reviewed on long-term test, here.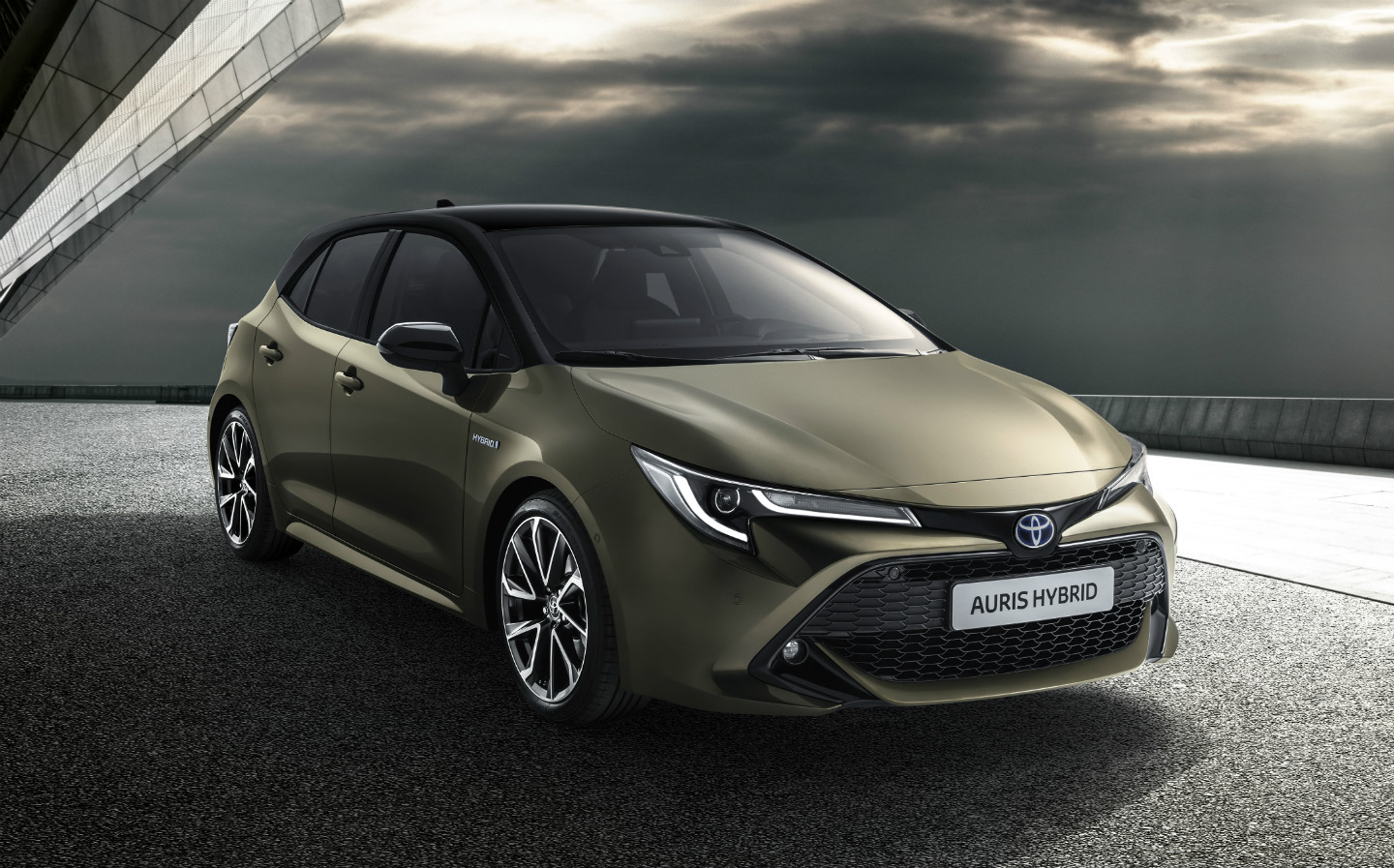 Reflecting the Japanese car maker's push toward hybrid technology, the new Auris will offer customers just one conventional engine – a 1.2 litre turbo petrol unit – and a choice of 120bhp, 1.8 litre or new 177bhp, 2.0 litre hybrid electric powertrains.
The 2.0 litre system is said to take advantage of the improved ride comfort and improved driving enjoyment that comes with the Auris' new platform. However, the company has not yet released fuel economy or emissions figures for the new Auris range. It goes on sale by the end of the year, priced from around £20,000.
Volvo V60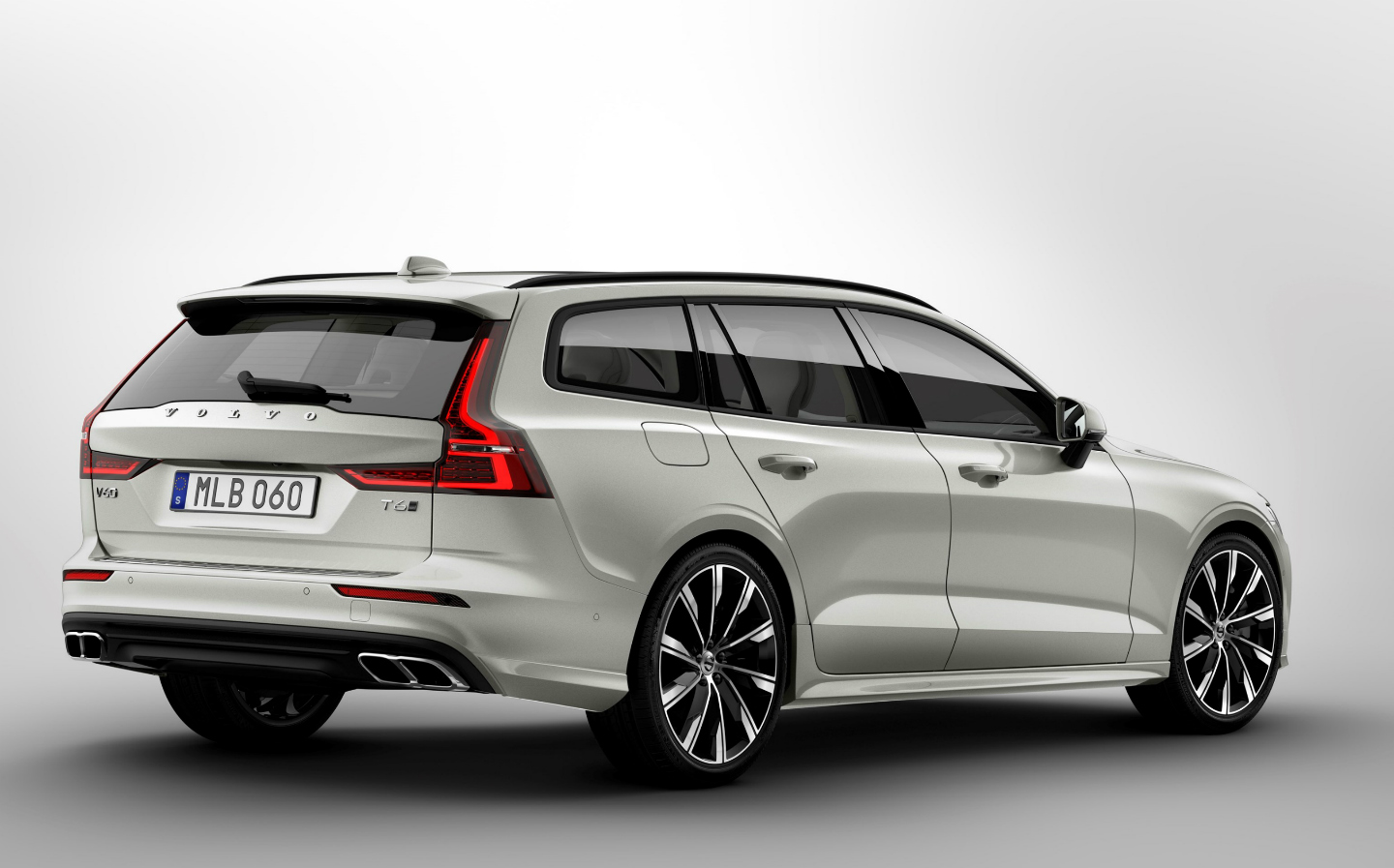 With more boot space than rivals and Scandi-chic styling as standard, the future looks bright for the Volvo V60. The latest model has a 529-litre boot, which is more than an Audi A4 Avant, BMW 3-series Touring or Mercedes C-class. And yet it manages to look just as stylish as its contemporaries. The mid-size estate car is due to go on sale in the UK from the autumn, and will cost from £31,810.