New 2018 Mercedes A-Class: AI for family hatch but no eco hybrid versions
"Hey Mercedes"
---
Published 02 February 2018
DRIVERS COULD be forgiven for assuming vehicles with Artificial Intelligence and self-driving technology are the preserve of one-of-a-kind concept cars or expensive luxury models from the likes of Tesla. But Mercedes' fourth generation A-Class family hatchback boasts all this and more.
The company claims the new generation A-Class uses artificial intelligence – available with certain optional features – to better respond to a driver's wishes. Using cloud-based software it can even learn emerging buzzwords and adapt to changes in language use.
Like Apple's iPhone or Amazon's Alexa, saying "Hey Mercedes" activates voice control that's claimed to be smart enough to understand "I am cold," and will ask if the driver would like to raise the temperature in the car.
---
Browse NEW or USED cars for sale
---
Artificial intelligence is also used for predicting a driver's behaviour. For example, if someone leaves work and regularly telephones home as they set off in the car, the A-Class seizes the initiative and asks whether they'd like to call home. Called Mercedes-Benz User Experience (MBUX) this is the first time the AI system has been fitted to a Mercedes.
And if a regular commute is involved in day-to-day driving, the navigation system automatically sets the destination in the background when you start the car. It allows the driver to preview the traffic situation, without having to lift a finger or instruct the car, before accepting the route.
Other highlights include navigation linked to the car's forward facing camera, which means it can use augmented reality to help show, for example, the driveway to a hard-to-find house.
The family hatchback is capable of driving itself from standstill up to speeds of 130mph
A host of self-driving tech, borrowed from the luxury S-Class and E-Class models, makes its debut on the 2018 A-Class. Pick the Active Distance Assist Distronic with Active Steering Assist – note to Mercedes: come up with a snappier name, please – and the family hatchback is capable of driving itself in certain environments from standstill up to speeds of 130mph. Mercedes adds it no longer relies on white road markings to recognise the way.
At this point, drivers may wonder whether the German car company has also managed to do away with the combustion engine. Not yet. The A-Class uses a range of four-cylinder petrol and diesel engines, and come of the smaller petrol units can shut down cylinders, to save fuel when at a steady cruise.
However, perhaps disappointingly, given well-documented concerns over air pollution caused by diesel cars, no electric, plug-in hybrid or hybrid model will be offered when the car goes on sale. The company told Driving.co.uk it has no details of whether these may be added to the range.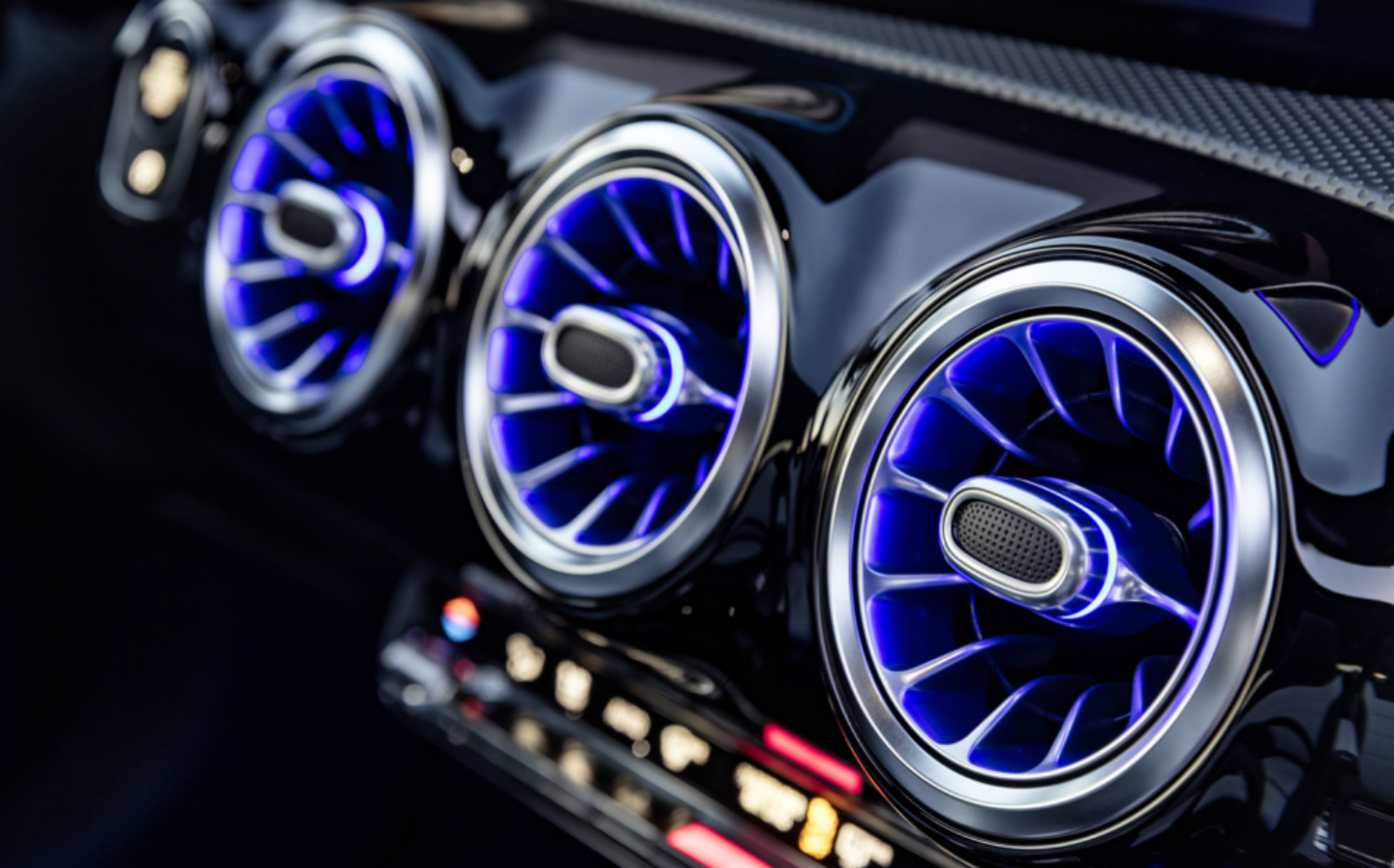 Mercedes has entered into a race with Audi to create the most luxurious interior of any car maker, and the new A-Class' is impressive. There will be up to 64 different interior lighting schemes available, including illuminated air vents.
There are three different choices of instrument display, meaning drivers who like larger touchscreen can order units of up to 10.25 inches. And in a nod to more mundane concerns, the cabin is more spacious than the last, snug A-Class and boot space has been increased to 370-litres.
The A-Class is one of Mercedes' most successful models, particularly at attracting customers from other car makers. In 2017, more than 60% of buyers came from another brand.
It goes on sale from 5 March, and prices are still to be announced.
Tweet to @squarejames Follow @squarejames
Hot hatch battle: Focus RS vs Civic Type R vs M140i vs RS 3 vs Golf R vs AMG A 45