SUVs for the school run, farmyard, city and luxury cruising
Go four by fourth and multiply
---
Published 01 October 2014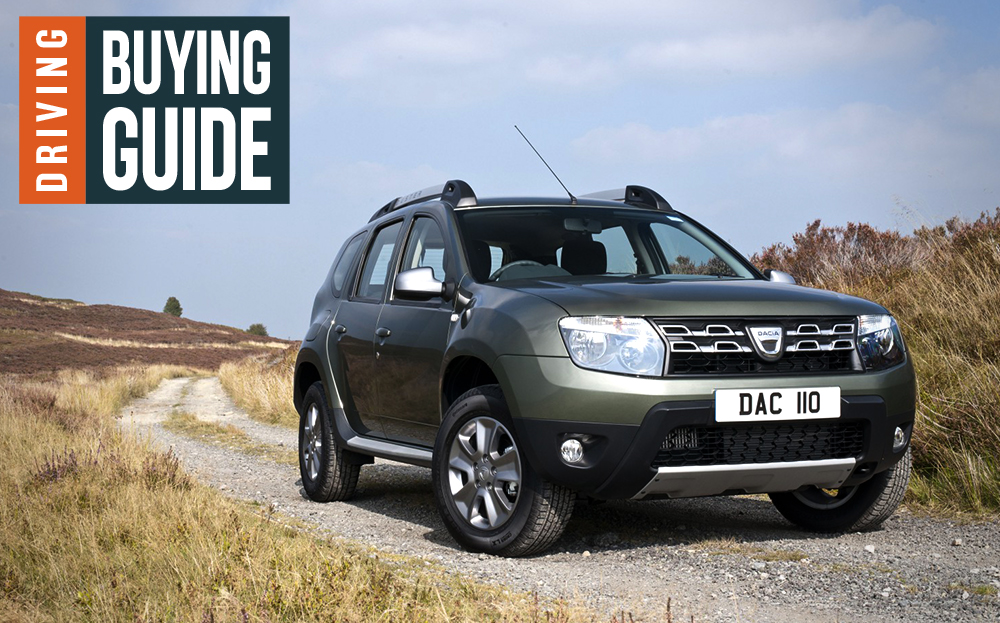 YOU MAY not be able to reinvent the wheel, but, as car makers have proved, it's easy to reinvent the four-wheel-drive. Once the preserve of farmers and the landed gentry, the 4×4 has never been more mainstream. In fact, SUVs are the fastest-growing category of car on the market and set to overtake saloons, for years the staple family vehicle.
But what exactly is an SUV? Even the Society of Motor Manufacturers and Traders seems unsure. When asked, the industry body said that any car with all-wheel drive comes under the "dual purpose" category, which means a £100,000-plus Range Rover is classed as the same type of vehicle as a sub-£23,000 Ford Kuga. And where does that leave the largely two-wheel-drive Nissan Qashqai?
---
Don't know your BHPs from your MPVs? Click to take a look at our car jargon buster
---
It is easy to get confused: after all, what is the difference between an SUV, a 4×4, a crossover and a compact crossover? Here we attempt to cut through the tyre smoke and install some order in this unruly and rapidly expanding category of cars.
We have decided on four main groups. Luxury SUVs include what many people think of when they imagine a 4×4 — large, inefficient cars built for off-road purposes but usually used as a sort of limo.
School-run crossovers are the classic "soft-roaders" — cars with all the 4×4 styling but little of the off-road ability. They are usually used as a replacement for a traditional family saloon car (this is where the Qashqai fits in).
Urban SUVs are similar to school-run crossovers but smaller and therefore cheaper to run. These new arrivals value funky urban style over practicality.
---
Search for and buy your next car on driving.co.uk
---
Workhorse 4x4s are perhaps the cars that are closest to the original concept of all-wheel-drive vehicles. With raised ground clearance and bags of towing ability, these are the no-nonsense 4x4s that work for a living.
No doubt car makers will soon find new ways of subdividing even these narrow groups as the popularity of SUVs continues to accelerate. But for now at least these categories provide a handy way of understanding which type of car you should consider buying — assuming, of course, that you want a 4×4 in the first place.
School-run crossovers
What are they? Hatchbacks that ape some of the styling tics of genuine 4x4s and cost far less.
Who drives them? Middle-earning families who a decade ago would have bought a Ford Mondeo.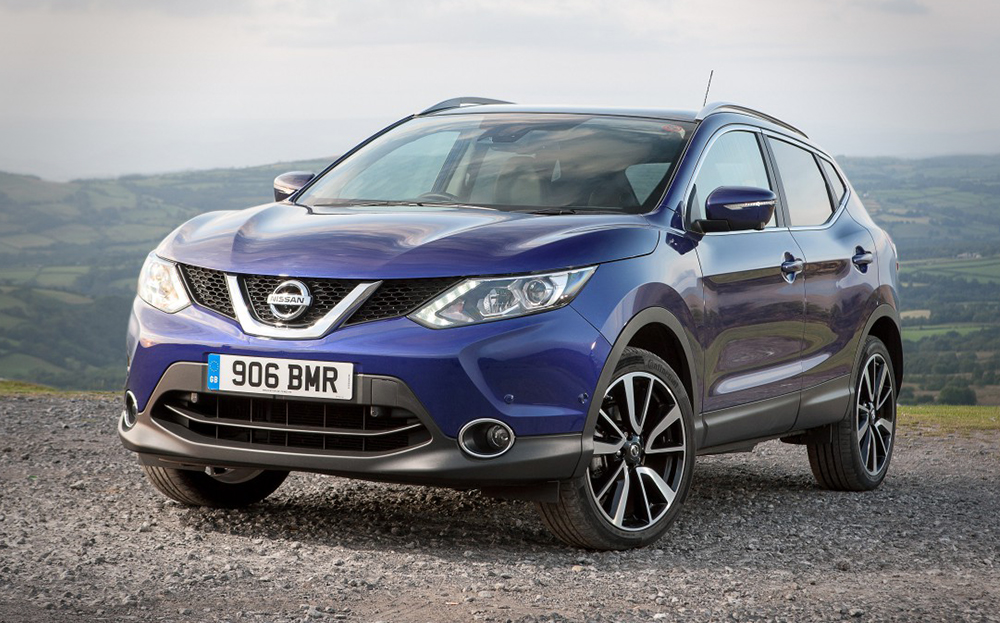 Example: Nissan Qashqai 1.5 dCi Acenta
VEHICLES IN this category are those that most people think of as 4x4s when in fact they are nothing of the sort. Cars such as the Toyota RAV4 and Honda CR-V combine 4×4 appearance with the fuel economy and weight savings of two-wheel drive. But the model that arguably did more than most to kick-start this segment was the Nissan Qashqai, which was launched in 2006. It has since sold more than 1m models.
The appeal of crossovers is simple: although in reality they are little bigger than hatchbacks such as the Volkswagen Golf, they feel much bigger because they sit on a raised platform. Inside, their high rooflines give a sense of space and the driver gets a "command" view of the road, allowing good visibility without the bulk of a genuine off-roader.
The compact dimensions of crossovers, meanwhile, mean they are easy to park and are not as intimidating to drive as larger off-roaders. Although some marques do offer 4×4 versions (the Qashqai, for example, comes with all-wheel drive on two engine types), most do not. Even if they do, the cars are rarely bought: these are on-road vehicles and the two-wheel-drive variants offer similar fuel economy to traditional hatchbacks or saloons.
The compact dimensions of crossovers mean they are easy to park and are not as intimidating to drive as larger off-roaders.
The Qashqai's success has spawned many rivals. Cars that fall into this category include the Kia Sportage, which has better styling than the Nissan and a far bigger boot but isn't quite as good to drive, and the Suzuki SX4 S-Cross, which is excellent fun on the road but lacks space inside and looks a little dull.
The RAV4 and CR-V also offer stiff competition, as does the Ford Kuga. All these cars do the simple things efficiently: they are well designed and equipped, offering practical, family-friendly touches, and they are easy to get into and out of for old and young alike (no more bending down and stretching to fit the child seat).
Their handling won't set the world alight and they are becoming increasingly common — negating one of the key reasons they came into existence in the first place: a desire among buyers on a budget to drive something different. Nevertheless, if you have a small family and want a 4×4-style car but don't want the matching fuel bills, crossovers have much to recommend them.
Luxury SUVs
What are they? The size of a small tank, these machines are more like limousines inside, with deep-pile carpet, wood, leather and a host of gadgets with which to pamper their occupants.
Who drives them? Families with school-age children, and chauffeurs — don't be surprised if the owner is reclining in the back seat rather than sitting behind the wheel.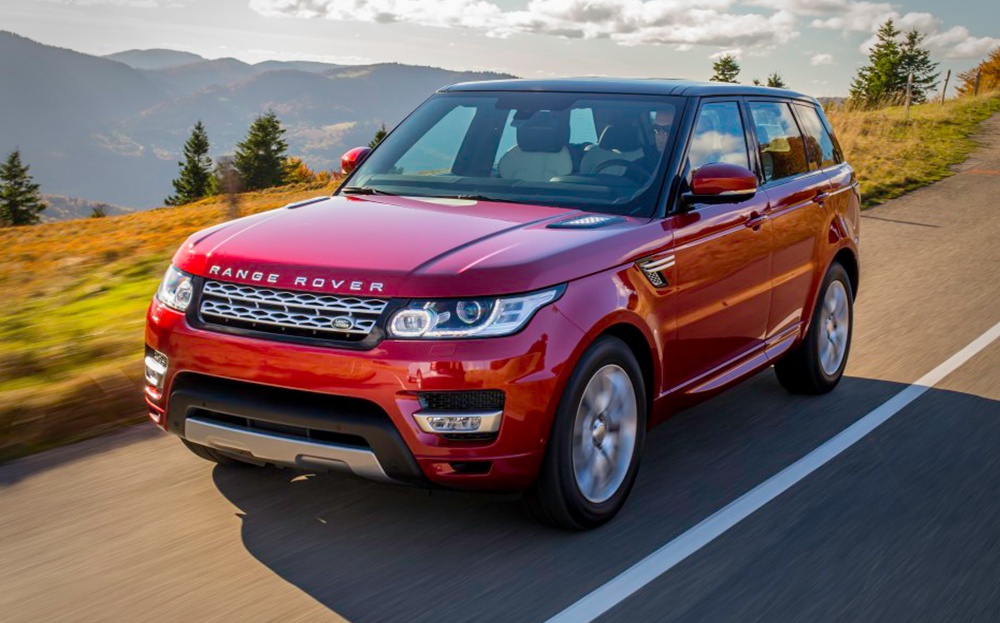 Example: Range Rover Sport SDV6 HSE
THESE WERE the cars that, for a time, gave 4x4s — or Chelsea tractors, as they came to be known — and their drivers a bad name. In part, this may have been due to inexperienced owners scraping past parked cars on narrow London streets, and in part to other drivers' suspicions (possibly tinged with a hint of envy) that they were bought as status symbols rather than for any off-road capability.
The first "luxury" 4×4, the Range Rover, was designed more for sheep farmers than celebrities, but it was soon adopted by well-heeled urban types keen to exude an air of country living without the attendant aroma of manure.
You can see the attraction: the lofty seating position gives passengers a good view of life outside their climate-controlled bubble, and you can exit the car in a rather more elegant manner than you can a lower-slung limo.
Competition is set to become more intense, thanks to the booming demand for this type of luxury SUV. Next year Bentley and Maserati will also be entering the ring.
These cars shouldn't really work at all: the soft ride and heavy chassis ought to make such high-sided vehicles lean outwards in corners. And their foursquare front does no favours for wind noise and fuel economy. But with some clever engineering the makers of these cars have cracked it.
The pick of the current bunch is the Range Rover Sport, which effortlessly marries style and practicality — it comes with the option of an extra row of rear seats, allowing it to carry six passengers in comfort. It doesn't scrimp on luxury, and for a big car it feels refined and agile on the road. There are some proper off-road touches too, such as Terrain Response, which automatically adjusts the traction control and throttle for maximum grip, and air suspension, which allows you to raise the ride height to clear large obstacles, with the additional benefit of a pillow-soft ride on the road.
The cheapest Range Rover Sport costs £61,250; the equivalent BMW X5, which has roughly the same amount of cabin space, costs almost £13,000 less. It's not quite as good to drive, nor quite as plush, but it is good value. Also approaching fast in the Rangie's rear-view mirror is the newly updated £61,474 Porsche Cayenne S Diesel.
Competition is set to become more intense, thanks to the booming demand for this type of luxury SUV — and the large profit margins. Next year a new version of the Audi Q7 will arrive, and Bentley and Maserati will also be entering the ring.
Urban runabouts
What are they? Compact but feisty, with attention-grabbing styling and low running costs.
Who drives them? They appeal to young families and empty nesters.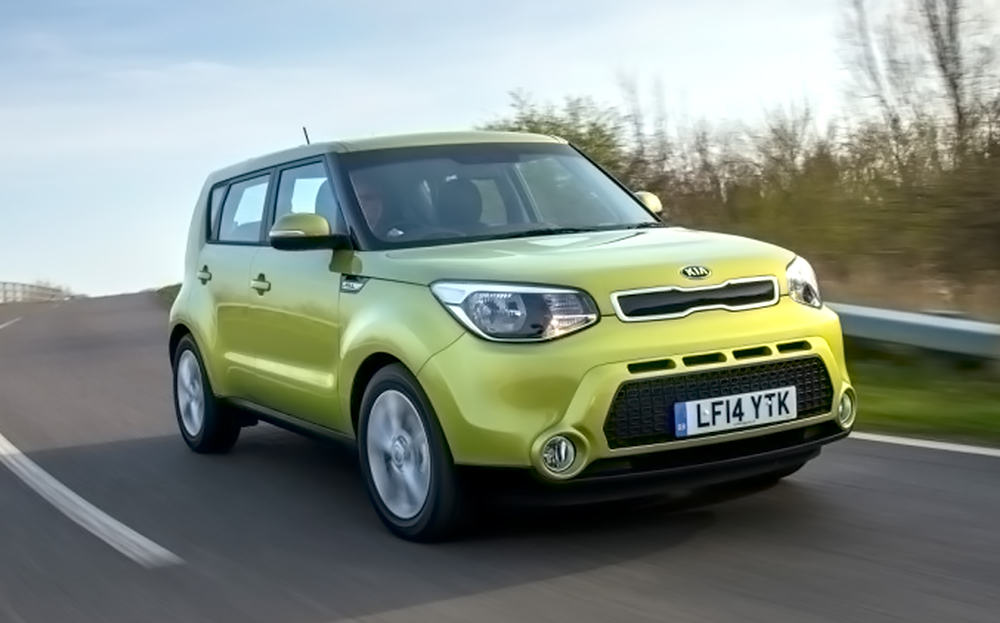 Example: Kia Soul 1.6 CRDi Connect
THEY HAVE names such as Soul, often look like a Nike trainer and are said to capture the sense of fun of riding a motorbike. But one thing all these urban runabouts — sometimes called compact crossovers — have in common is that they're affordable. Even some of the best models of this type cost less than £13,000.
For years, drivers had been telling car companies that traditional hatchbacks were boring and that big 4x4s were expensive to buy and guzzled fuel.
Kia was the first to take notice. In spring 2008, it showed a prototype of what would become the Soul. The following spring, Nissan played catch-up with the Juke.
Now it's a competitive market and there are deals to be had, even on the latest models. One of the best, the Soul, also happens to be the cheapest, starting at £12,600. It comes with a seven-year warranty — the sort of peace of mind that's hard to resist — and is seriously spacious. There's no four-wheel-drive Soul but that's the whole point; it's a car for conquering the city, not Everest.
There's no four-wheel-drive Soul but that's the whole point; it's a car for conquering the city, not Everest.
The Nissan Juke is the most recognisable of this class, with its bold styling and strange-looking bonnet. There is the possibility of buying a four-wheel-drive model, but only with the most powerful and expensive engine in the range, which, frankly, defeats the object of fun, affordable cars such as these. Better to stick with the 1.2-litre DIG-T front-wheel version and spend £15,320.
Peugeot's 2008 is sort of three cars rolled into one: part hatchback, part SUV and part estate car. It starts at £12,995 and the diesel-powered models deliver excellent fuel economy.
Ford is the latest to leap on the urban runaround train and, frankly, its Ecosport isn't all that great, especially given that it starts at £14,995.
A better bet is the Renault Captur. It blends the practicality of a people carrier with the funky styling of an SUV. The price is a stumbling block next to that of the Kia — it starts at £14,195 — but it does a lot of things well enough to earn a place on anyone's test-drive shortlist.
Workhorse 4x4s
What are they? Machines with a purpose: these cars are bought for towing loads, transporting hordes or carrying bulky cargo.
Who drives them? Farmers, horsey types, boat owners.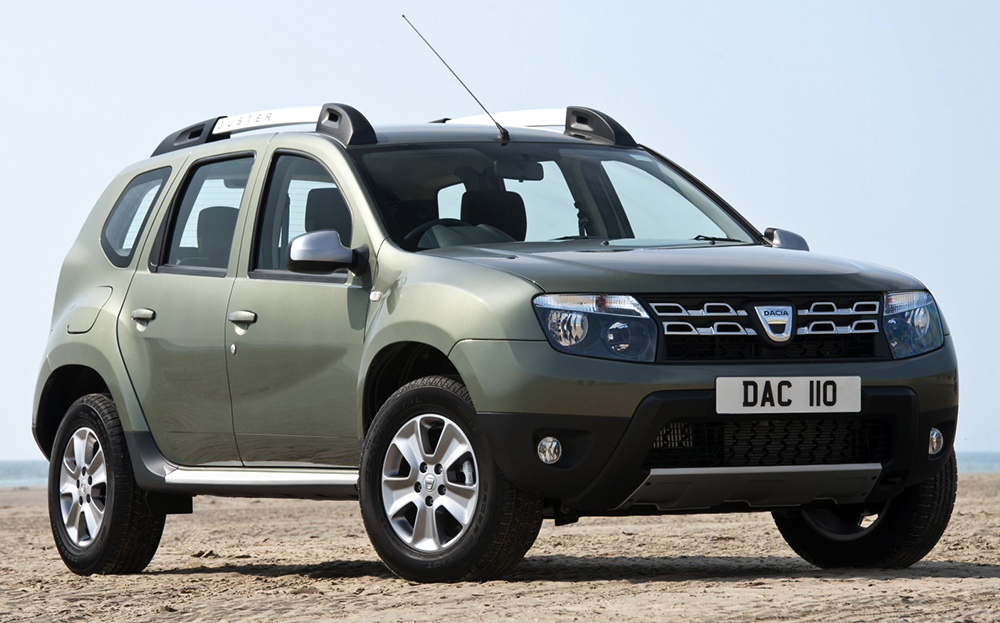 Example: Dacia Duster dCi 110 4×4 Ambiance
THESE ARE the real thing: proper four-wheel-drives that work for a living. Usually — but not always — they deliver worse performance, fuel economy, handling and noise levels than conventional cars. But if you live in the country and can't afford to get stuck in the snow, or if you have a caravan to tow, they come into their own.
These cars offer no-nonsense load-lugging capability and sacrifice style and gadgets for simple effectiveness. Four-wheel drive isn't essential for towing but will be invaluable if you find yourself in a slippery situation — such as hauling a caravan out of a muddy field — where the improved traction should improve your chances of escaping without becoming bogged down. Diesel engines are generally better, as they have more torque, particularly at low revs.
The Farmers Weekly review concluded: "In the back there's plenty of space to chuck in a pig or a few bags of feed."
The ultimate all-rounder in this class is the Land Rover Discovery, starting at £41,595. Its kerb weight of 2½ tons is a little grotesque but helps it to tow even large caravans. Land Rover says the car can pull a braked trailer of up to 3½ tons. It features trailer stability technology, which can detect if the trailer is swaying and then cut the engine power and brake individual wheels to reduce the problem. Inside the car a folding third row of seats turns it into a seven-berth minibus. The Discovery is due to be replaced next year.
Increasingly popular in the countryside is the Dacia Duster. It is a bargain — less than £14,000 for the cheapest version with all-wheel drive — rugged and dependable. It has bags of space, and because it is bought by people who value practicality over what the neighbours think, don't be surprised to see mud-spattered and dented models on the roads. The Farmers Weekly review concluded: "In the back there's plenty of space to chuck in a pig or a few bags of feed."
Also consider the Subaru Forester, for years a favourite of the Barbour-jacketed country set. It's something of a soggy pudding on the road but comes into its own on dirt tracks.