Is now the time to buy an electric car?
Electric dream or motoring nightmare?
---
Published 25 January 2022
THERE'S STILL a lot of suspicion around pure-electric vehicles (EVs), and for some car buyers they're not the answer. But the number of electric cars on sale is increasing rapidly, and so is their appeal, meaning many drivers are taking the plunge.
In 2021, electric cars made up 11.6% of all new cars sold, up from 6.6% in 2020 — a massive 76.3% increase in total sales. Improvements in battery technology are reducing cost and charging times, as well as increasing energy density (and therefore how far they can travel per charge).
In a shocking development, the UK's second-best-selling car in 2021 (of any kind) was the pure-electric Tesla Model 3, though that's a against a backdrop of a massively disrupted market due to Covid-19 and a global shortage of semiconductors, leading to some traditional carmakers having to scale back production. Wily Tesla sidestepped this with replacement chips and software rewrites to accommodate them.
But the trend is clear — EVs are on the rise. And as they become ever more popular ahead of the ban on the sale of new petrol and diesel cars in 2030, we ask: is now the right time to buy an electric car?
How much does an electric car cost?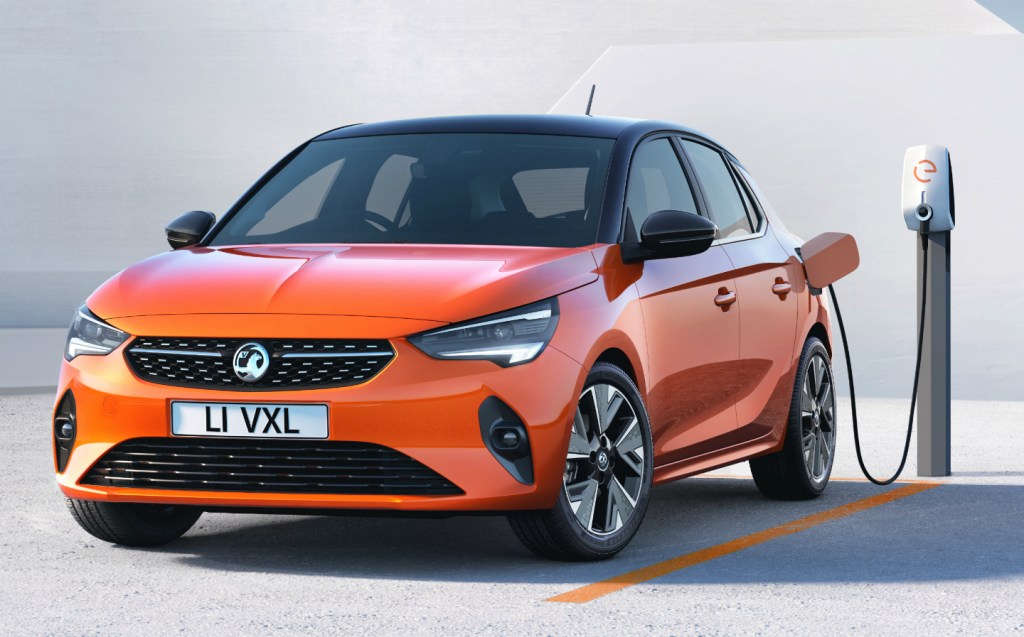 Electric vehicles are still more costly to buy new than internal-combustion alternatives. A Vauxhall Corsa e, for example, is around £5,000 dearer than an equivalent Corsa with a petrol engine. This is because battery packs are costly to manufacture at present.
However, car makers are offering great deals on new electric cars and eventually there will be cost parity: according to Bloomberg, a battery pack in 2021 was responsible for 30% of an electric car's cost, down from an estimated 57% in 2015. Some car makers — Nissan, for example — predict that that parity will finally be achieved by around 2028.
A few years ago, buyers were also put off by the potential rapid depreciation of electric cars. Some thought values would sink like a stone as soon as the car was driven away from a dealer, and drop further, faster than those of internal combustion engine (ICE) cars.
However, this has proved not to be the case because battery packs are not deteriorating as fast as expected, and because electric cars are still relatively scarce. By some estimates, electric cars now retain their value better than ICE cars, and premium models such as Teslas, which are some of the most popular electric cars, are holding their value extremely well.
Dwindling incentives: the history of the Plug-in Car Grant
Despite high residual values, and while running costs are lower (see below), some in the car industry believe government incentives to reduce the initial sticker price of electric cars, and therefore to encourage drivers out of petrol and diesel cars, aren't as strong as they could be.
The government has continuously reduced the scope of its Plug-in Car Grant (PiCG). When it was launched in 2011, a year after Nissan introduced the pioneering Leaf hatchback, the PiCG involved a government subsidy of 25% off the price of a pure-electric, plug-in hybrid or hydrogen fuel cell car, up to a maximum of £5,000.
This was reduced to £4,500 in 2016, or just £2,500 for plug-in hybrids (PHEVs), and then again in 2018 to £3,500 for pure-electrics, with PHEVs receiving zero contibution.
It was cut again in the Spring 2020 Budget to £3,000, with a new caveat that pure-electric cars costing more than £50,000 were no longer eligible (ending what the government labelled the "Tesla subsidy" — cut-price cars for wealthy drivers).
On March, 18, 2021 it was cut even further to £2,500, with the upper threshold dropped to EVs worth less than £35,000, then in December that year it was slashed again to today's rate of £1,500, and the grant is now only applicable to cars costing under £32,000.
Despite this lower upper cost limit there are still a number of vehicles covered by the grant, including popular models from Mini, Fiat, MG, Volkswagen, Vauxhall and others.
What are the running costs of an electric car?
Electricity costs
Ownership of electric vehicles affords other benefits. Electricity costs vary depending on supplier and tariff, and energy costs are expected to rocket in 2022 due to increasing wholesale gas prices, but generally today, if you charge up at home the cost per mile is significantly less than that of a petrol or diesel car.
London Congestion Charge
In addition, electric cars don't attract any Vehicle Excise Duty (VED, often referred to as "road tax") for the first year of ownership, and if you live in London you're exempt from fees in the Ultra Low Emissions Zone (ULEZ) and Congestion Charge zone; a saving of £27.50 per day. The Congestion Charge exemption applies until December 25, 2025, when electric vehicles will also be required to pay to enter the zone.
Company car benefits
If you're considering getting an electric model as your company vehicle, it's also worth bearing in mind that Benefit-in-Kind tax is just 1% on electric vehicles, rising to 2% in the 2022-23 tax year. That's compared to at least 14% on cars with more than 50g/km of carbon emissions. EDF offers the following useful company car cost comparison:
| | 2020 – 2021 | 2021 – 2022 | 2022 – 2023 |
| --- | --- | --- | --- |
| e-Golf (BIK per year) | £0.00 | £55.20 | £110.30 |
| Golf GT Petrol 1.5 (BIK per year) | £1,392 | £1,392 | £1,392 |
Servicing and maintenance
Maintenance costs should be lower because an electric car is relatively simple. Aside from checking the brakes and tyres regularly, and filling up the screen wash, there's relatively little to maintain: no oils or filters, no turbochargers or transmission to go wrong. So far, electric motors themselves seem to be very reliable — there's effectively only one moving part.
That said, car makers will check a number of things relating to the high voltage system and electrical brain of the car. For a full list of checks, click here.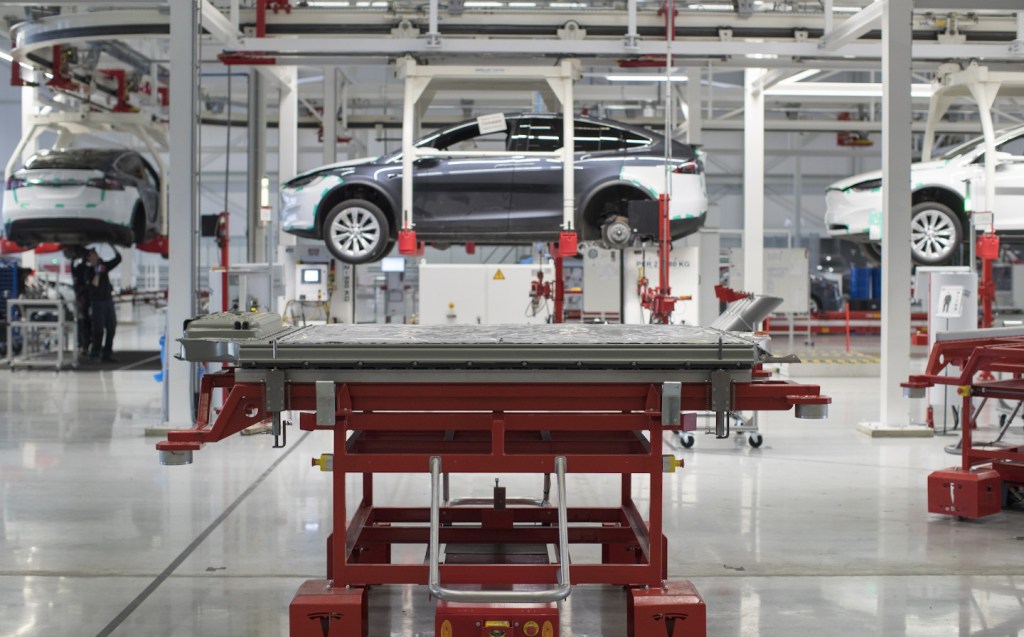 Battery replacement
It's the cost of a replacement battery pack that puts off a lot of potential EV buyers, but there might be little to worry about on this front, too. Some EVs come with leased batteries, so they'll just be replaced if necessary. When bought, most batteries have a warranty of around eight years years or 100,000 miles (whichever comes first).
What's more, problems with battery packs might be traced to the failure of individual modules (groups of cells), which can be swapped out at minimal cost.
If you do need to fit a whole new battery pack you'll potentially have to stump up some eye-watering amounts of cash. Manufacturing the 80.5kWh battery in a Tesla Model Y reportedly costs Tesla $9,250 (£6,670). Smaller batteries will obviously be cheaper to replace, but you're still looking at £4,900 to replace the 40kWh battery in a Nissan Leaf hatchback.
But again, reliability after years of use seems to be pretty good and owners generally don't complain of significant fade from older models, unless they've been poorly looked after. Keeping the battery between 20% and 80% charged is generally considered the optimum window of operation, though carmakers build in extra capacity at the top and bottom end of the maximum available to drivers as a buffer, to ensure longevity of the battery.
How far can electric cars travel per charge?
There's no escaping the fact that today, electric cars can be less convenient than internal combustion-engined alternatives. They often have a shorter range before they have to be refuelled (recharged), and that process takes significantly longer.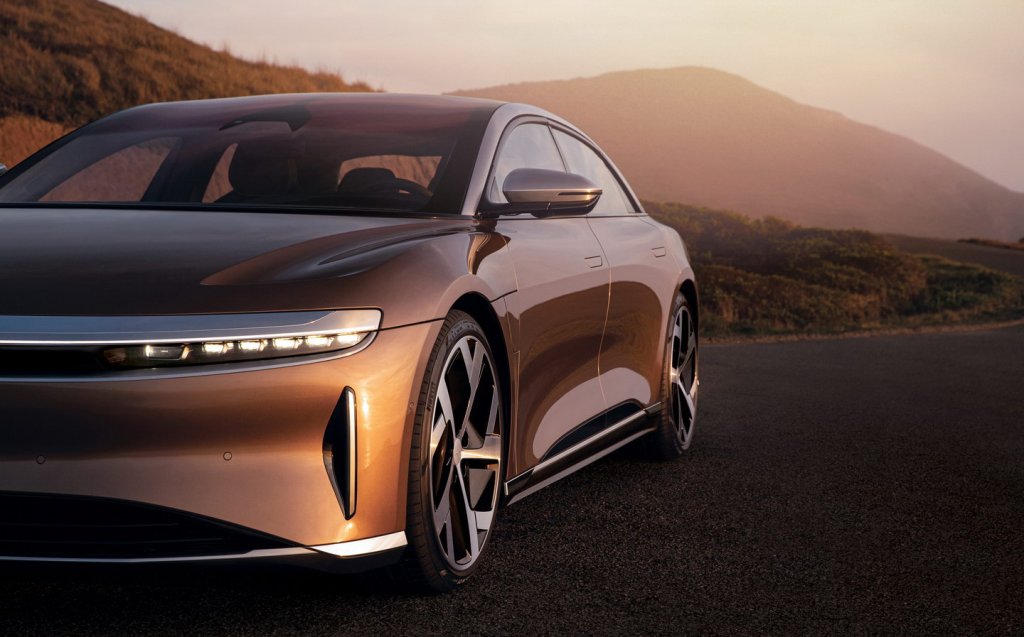 However, range is also improving significantly: the new Mercedes EQS can manage 479 miles on a single charge, while the Lucid Air (not yet on sale in the UK) can achieve a staggering 520 miles.
Those two are expensive electric cars but even the Peugeot e-208, which costs from £28,260, can manage more than 200 miles per charge.
How quickly can electric cars recharge?
More important for many owners than how far their car can travel on a single charge is how fast it can recharge. There are an increasing number of ultra-rapid 350kW chargers that will top up compatible cars like the Porsche Taycan and Hyundai Ioniq 5 from 10% to 80% in under 20 minutes.
But even an e-208 with charge to 80% in 30 minutes, and a Mini Electric, with a range of up to 145 miles (more like 120 in the real world) will rapid charge to 80% in 36 minutes.
With more "destination chargers" popping up at pubs, supermarkets and cafes, it's surprisingly convenient to top up while getting on with other activities — you don't need to sit in the car twiddling your thumbs.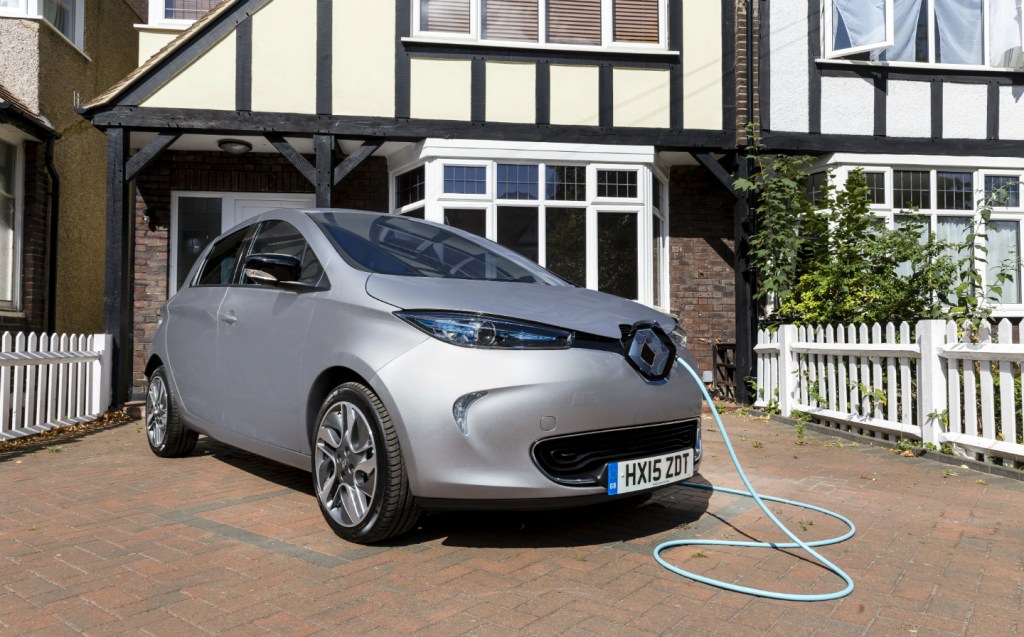 Charging point location service ZapMap says that there are more than 40,000 connectors in the UK. Not all are operational all the time, and some networks are more reliable than others — electric car drivers become used to having back-up plans for recharging while away from home, in case a charger is out of service or being used.
If you can charge at home the power supply is slower, but cars spend hours sitting on driveways and in garages not moving anyway — they may as well be plugged in and charging up.
Car makers will often install a home charging wall box at your house for little extra cost, charging at 7kW or 11kW, which can take around five to 12 hours to recharge from flat, depending on the size of the battery. Generally speaking, when most electric car drivers get to their car in the morning it has a full battery.
So should I buy an electric car?
An electric car can make sense for a lot of people, even today. We tested a Mini Electric for six months, relying entirely on public charging infrastructure (no home charging), and found that it is was possible, and not that inconvenient (though can be a fair bit more expensive).
Buy new and the costs are still high, but they're becoming more reasonable, and with low running costs you may find you actually save money over three years. It's especially beneficial if you're a company car driver, due to the excellent BIK rates. Private buyers may find leasing convenient.
But they aren't necessarily right for everyone right now, due to up-front costs, types of car available and types of driving required — if you're an executive who drives the length of Britain a couple of times a week, a diesel car may still be the best option.
We'd recommend an extended test drive of an EV that interests you, or even a short-term lease through a company such as OnTo, Elmo or Electric Zoo, so that you can see if the car fits into your lifestyle and get a feel for costs and convenience.
What electric cars are available to buy?
It was a big year for new EVs in 2021 that saw the arrival of a number of accomplished and well-received new models.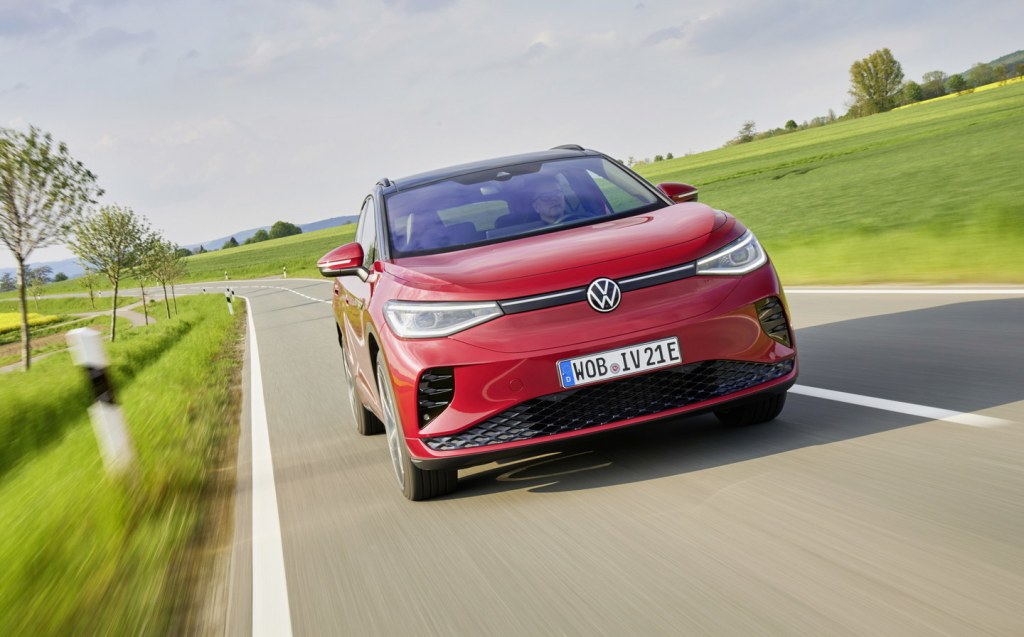 The most notable new electric cars of 2021 (whether newly-launched or arriving in the UK) were mid-sized family crossovers, the best of which included:
With prices for the Enyaq starting from almost £35,000, these models will still be too pricey for some wishing to make the EV switchover. The good news, however, is that there are still excellent cars on the market in a lower price bracket. Some of these models include: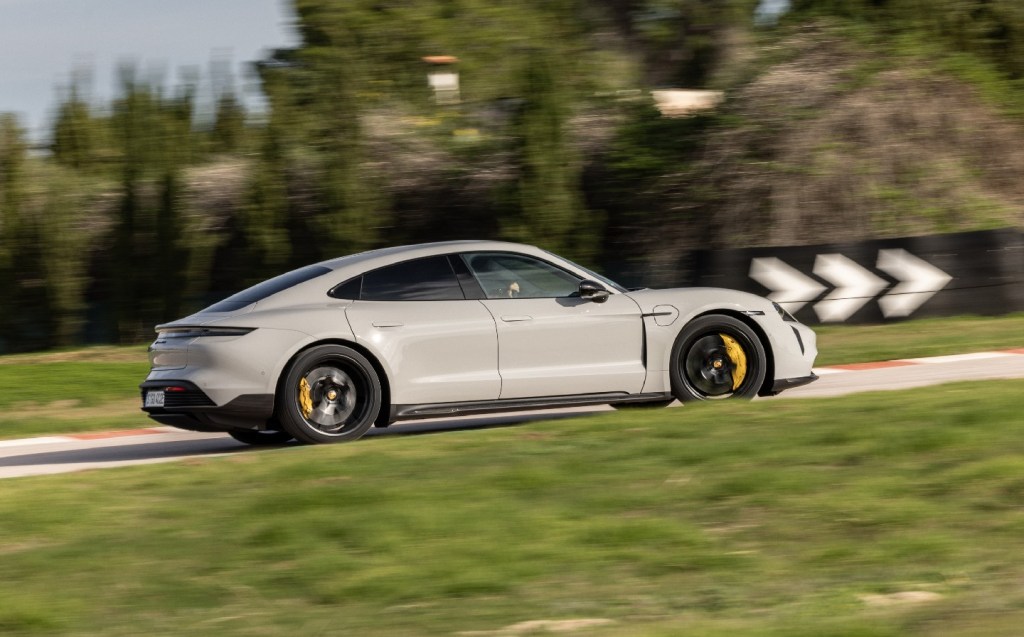 Those shopping at the premium end of the market are spoiled for choice with desirable models such as:
What's coming in 2022?
This year is all set to be another good one for EV launches and arrivals running the gamut from the cheap and very cheerful Ora Cat to the first EV hot hatch, the Cupra Born, to the sleek, aerodynamic and efficient Mercedes EQE.
New models coming to the UK in 2022 include: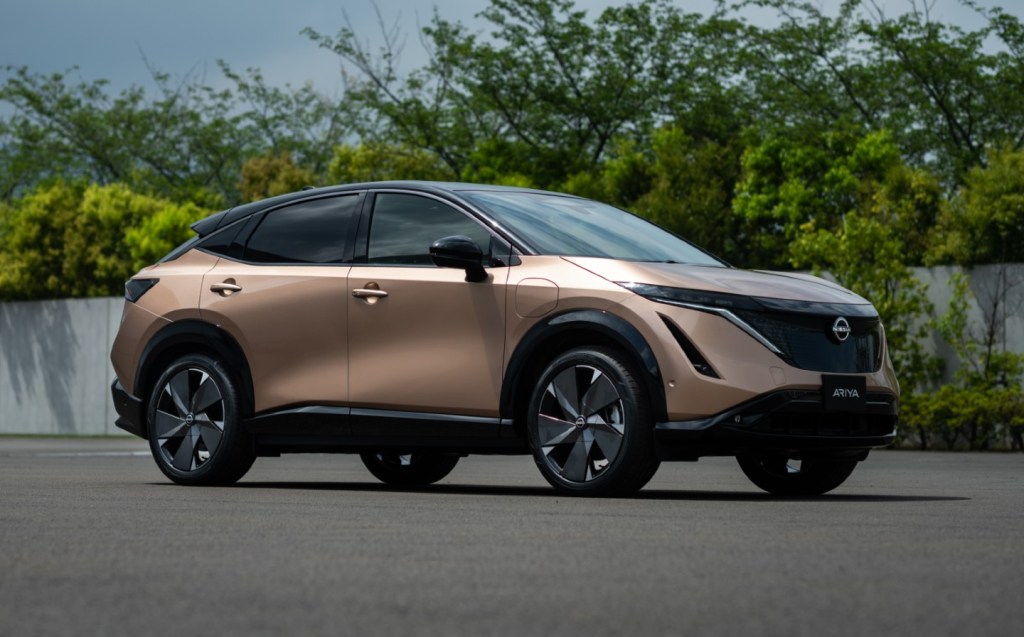 The EV market is expanding all the time and there are plenty of vehicles on sale other than the ones mentioned above.
Whereas in the early days electric cars tended towards the eminently sensible (the Nissan Leaf and Renault Zoe for example), these days there are cars available to suit not just a wide range of budgets and lifestyles, but tastes too.
But it's worth noting that the global semiconductor shortage is resulting in longer than usual waiting lists for delivery of new car orders.
Buying an electric car
Right now, EV buyers are facing the same problems as the rest of the car-buying public.
The global chip shortage means that manufacturers can't get cars out the factory door and onto dealer forecourts as fast as they'd like, meaning that there's a shortage of stock at the dealer's end.
While many buyers will be content to choose from alternative models that the dealer has on the lot, for a variety of reasons that stock just doesn't seem to be there for EVs.
Those looking to buy a new electric vehicle with a specific level of equipment may have to wait at least six months for their car to be delivered from the factory, though lead times of eight to twelve months are also possible.
The problem is arguably much worse for those buying a used EV. Because buyers often aren't willing to wait for six months to a year for their preferred new car, many are choosing nearly-new secondhand models, which has significantly driven up the prices of almost all used cars.
Secondhand EV buyers are in a double bind given that EV sales have thus far been comparatively small in number, meaning that used models are relatively scarce, inflating prices even further.
What to look out for when buying a used EV
Most of the same caveats apply when buying a used EV as when buying any other car.
If you're buying an EV, you need to be sure that it suits your lifestyle. Is the kind of mileage you regularly cover conducive to EV ownership, for example? Will you easily be able to charge the battery at home or work?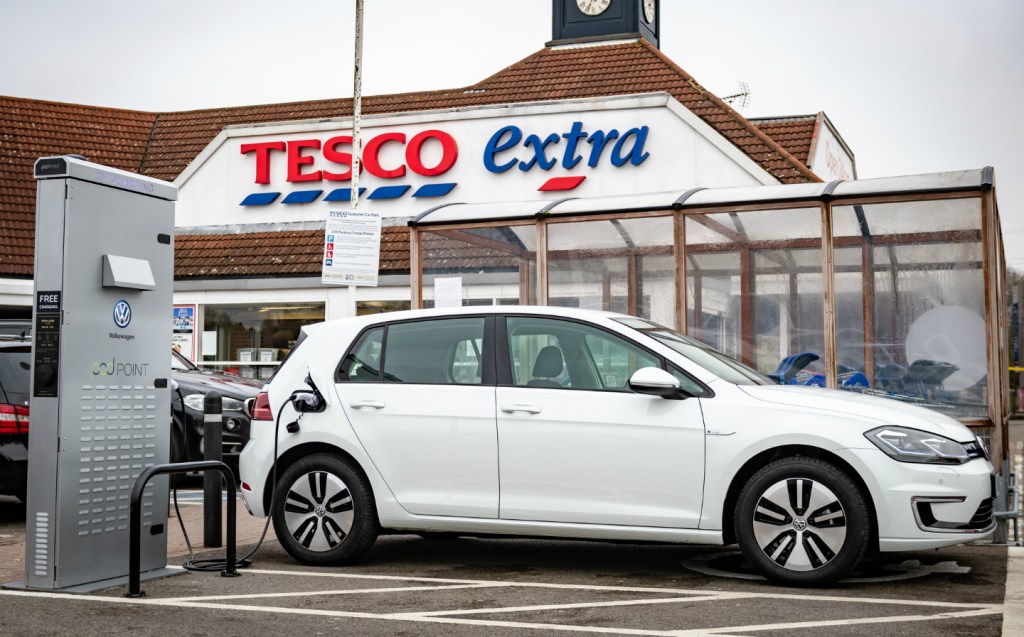 Assuming that an electric vehicle ticks all your lifestyle boxes, it's important to check the overall condition of the vehicle, ensuring there's no crash damage or excess wear-and-tear on the interior.
In cars of this age, a full service history isn't a big ask, so always look for one as it will give you a good idea of how well the car has been maintained and if recall work and software updates have been completed.
Herein lies one of the biggest advantages of EV ownership — the cars themselves have very few moving parts and the ones they do have need little in the way of maintenance. That said, be sure that tyres, brakes and suspension components are in good condition as these can wear out the same way as any other car.
As for batteries, most should retain at least 80% of their original capacity for the first eight years of use and many are warrantied as such. Make sure this is the case as a battery that doesn't have at least 80% of its capacity won't achieve the kind of high-discharge, rapid-recharge needed for regular use.
Luckily, recent studies suggest that EV batteries only degrade by around 2.3% per year of use, so early horror stories of batteries becoming knackered after two or three years don't reflect the normal case.
But battery condition will vary depend on how it's been treated; previous owners who have left the car drained for extended periods of time may have negatively affected the battery life, and vehicles that have been kept in especially cold or hot climates may also have been affected. Check the estimated range of the car with a full battery versus the manufacturer claim when new.
Tweet to @ST_Driving Follow @ST_Driving
Related articles
If you want to find out what it's like to live with an electric car, read our extended test of the 2020 Mini Electric
If you answered yes to the question "Should I buy an electric car?", click here to find out about all the car makers' electric car plans
Want to know which electric cars can travel the furthest between charges? Take a look at the top 10 electric cars for range
Latest articles