Driving news review: The big motoring headlines of 2014
Hybrid supercars, goodbye to tax disc and other big stories
---
Published 26 December 2014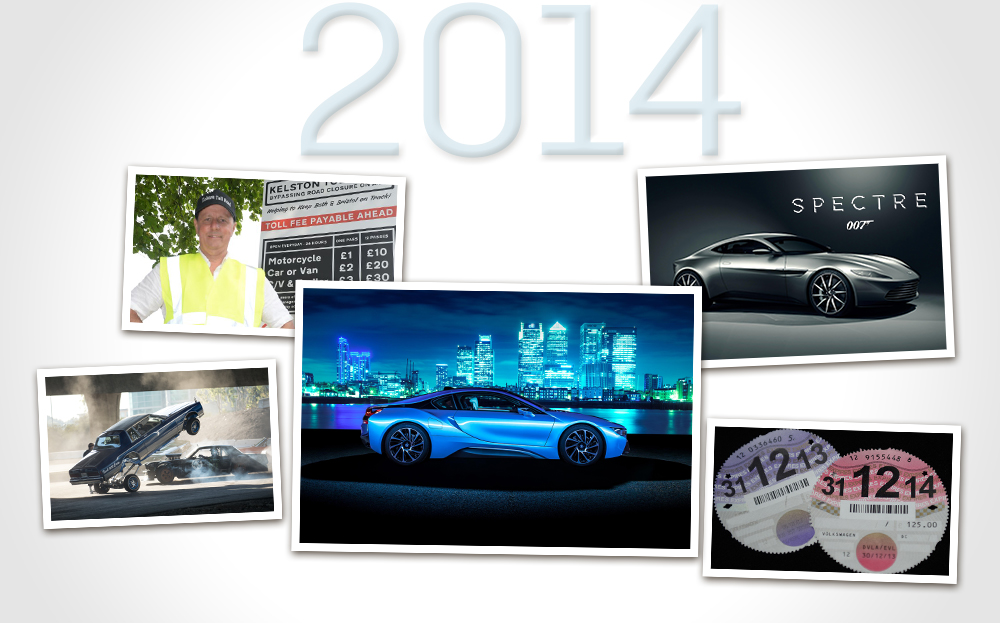 THIS YEAR we have seen hybrid hypercars rewrite the performance rulebooks, pure-electric vehicles finally move from obscurity to desirability and technological advances hog the headlines.
---
Search for and buy your next car on driving.co.uk
---
It has been a truly vintage year for innovation, even by traditional institutions such as the DVLA, which scrapped the paper tax disc in favour of a digital approach.
Ken Block, the rallying and "gymkhana" star returned with another blistering video, Volvo launched "the safest car it has ever made" and James Bond revealed that he would pilot a brand new Aston Martin in his next film.
However, technological progress sometimes comes at a price, and Range Rovers, BMWs and other luxury cars were apparently targeted in a spate of keyless car thefts.
Here's our pick of 2014's most cutting-edge stories.
BMW reinvents the sports car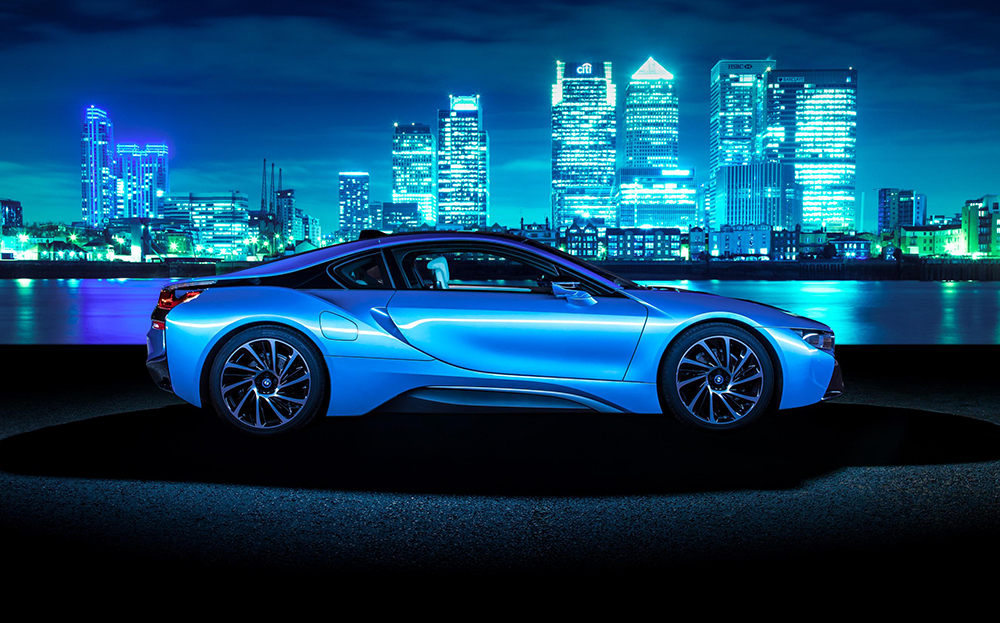 If McLaren, Ferrari and Porsche were busy pushing the boundaries of performance with their respective hypercars, BMW proved that state-of-the-art sports-car tech could be made available to more than just the wealthy elite.
The BMW i8 looks as if it has come from outer space, but even Jeremy Clarkson marvelled at how simple it is to drive and live with in his review.
Labelling it a Porsche 911-rivalling supercar may be slightly unfair (it's just not that fast or agile) but the combination of an electric motor, which allows the driver to complete the plausible daily commuting distance of 22 miles without burning a drop of fuel, and a sporty turbocharged engine puts it in a different league from a Toyota Prius.
Paper tax discs scrapped
The government announced that it would scrap the paper tax disc as of October 1 this year, handing over the monitoring of road tax to an extensive digital database connected to automatic numberplate recognition cameras. Motorists still receive a road-tax reminder by email or post and can renew online, by phone or in person at the post office.
The news wasn't received well by Jude Currie, a 12-year-old velologist – or tax disc collector – who said George Osborne, the chancellor of the exchequer, had made a mistake. An exclusive investigation by Driving also revealed that the demise of the physical tax disc could make it easier for crooks to disguise stolen cars using a set of fabricated numberplates copied from a properly taxed vehicle of the same make, model and colour.
Tesla launches Model S electric car in UK plus surprise hot model and announces its BMW 3-series rival
Tesla revealed its electric super-saloon in early 2009 and American customers started taking deliveries in summer 2012, but British buyers had to wait until June this year before they got to climb behind the wheel of a right-hand-drive version.
Many claim it was worth the wait: the car's whisper-quiet electric motor belies its Porsche 911-beating 0-60mph performance, while its zero tailpipe emissions make the Toyota Prius looks a gas-guzzling polluter. We put the Model S at the top of our Top 10 Electric Cars and Hybrids in the Top 100 Cars 2014.
There was a surprise in October, when the P85D dual-motor version of the Tesla Model S was announced, which takes the top speed from 130mph to 155mph and cuts the 0-60mph acceleration time to a McLaren F1-matching 3.2 seconds, a full second quicker than the fastest two-wheel-drive model.
Earlier, in July, we had found out the name of its smaller BMW 3-series rival, due in 2017. The Tesla Model 3 will truly test the mass-market appetite for electric cars.
James Bond will drive Aston DB10 in Spectre film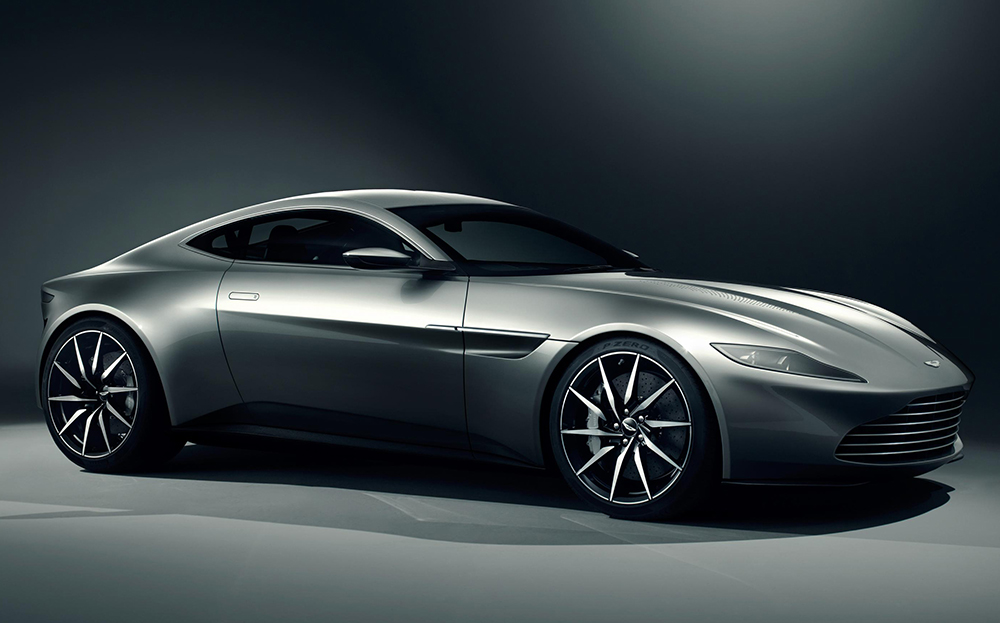 Aston Martin and fans of the suave secret agent rejoiced in December when the director Sam Mendes revealed that Bond would once again jump behind the wheel of an Aston Martin. The sleek DB10 was developed specifically for the new film, Spectre, but it could hint at the styling of a coming replacement for the V8 Vantage.  Aston Martin's chief creative officer, Marek Reichman, said production would be limited to just 10 examples and none would go on general sale. Boo, hiss.
Mercedes takes fight to Porsche 911 with AMG GT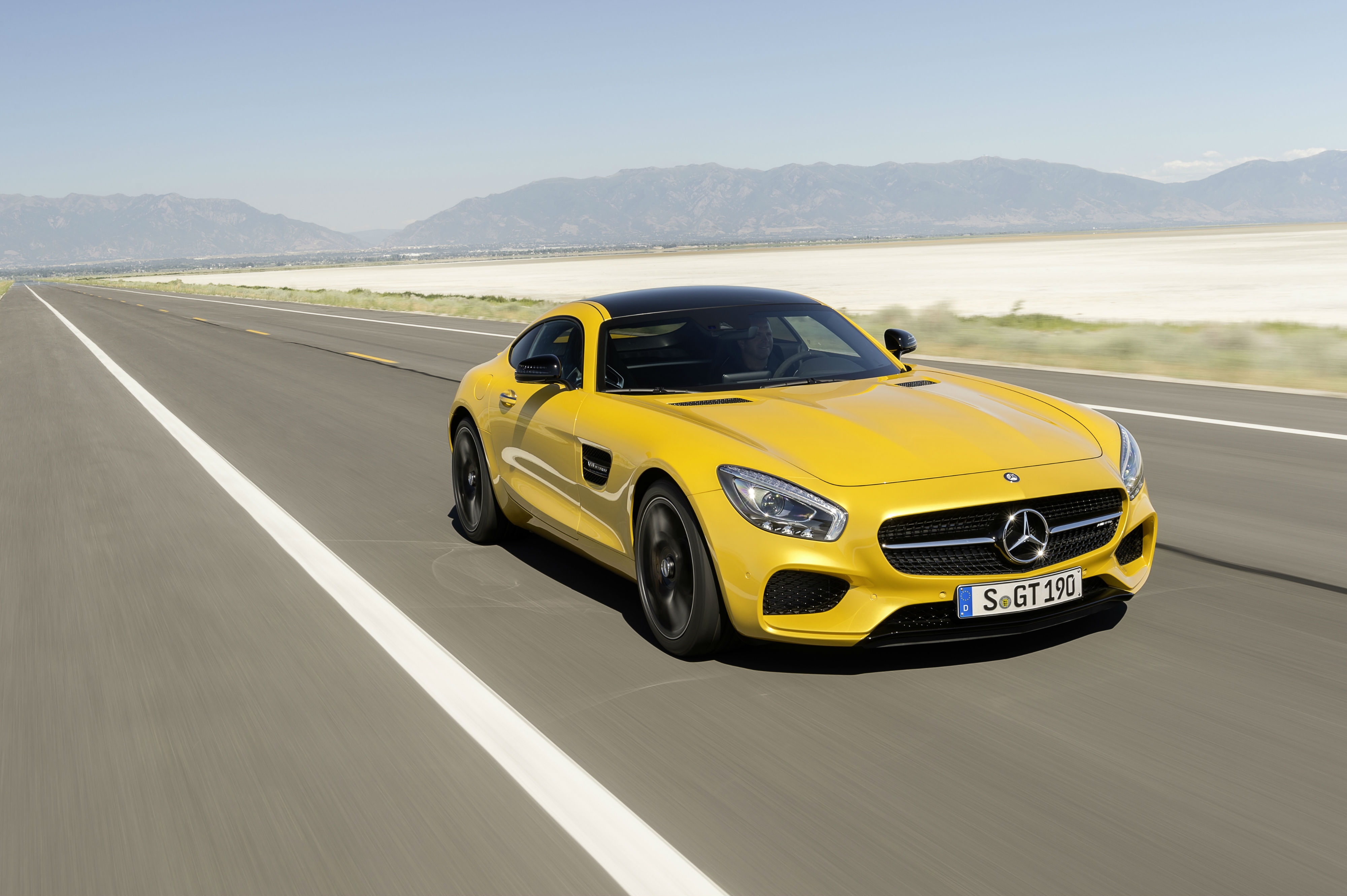 The Laguna Seca racing circuit in California provided the backdrop for a glitzy launch of Mercedes' much-hyped rival to the Porsche 911 Turbo. The twin-turbocharged 4-litre AMG GT is the first car to be developed entirely in house by the company's  high-performance arm, Mercedes-AMG, and boasts a rip-roaring 503bhp in the most potent GT S model.
A few hot laps of the circuit revealed that the sporty model has raised the bar for two-seat sports cars and could provide stiff competition for the similarly priced Jaguar F-type R, Nissan GT-R and Aston Martin V12 Vantage.
With the McLaren Sports Series due in spring, 2015 could be a great year for those with £110,000 to burn.
Keyless cars caught in embarrassing spate of thefts
Hi-tech hackers proved that even the most complex keyless safety systems are no match for a determined crook intent on stealing the latest luxury vehicle. Range Rovers were targeted because of their desirability but a whole host of keyless luxury vehicles also suffered at the hands of techno-thieves.
Signal jamming, key programming, code grabbing and app hacking are all ways modern crooks can enter, start and even shut down alarm systems in the latest models. The situation became so bad that an emergency summit was held by the Institution of Engineering and Technology, which warned representatives of the motor and security industries that car crime figures were likely to rise for the first time in 20 years. Even James Bond's Range Rovers have been stolen.
Mike Watts's private toll road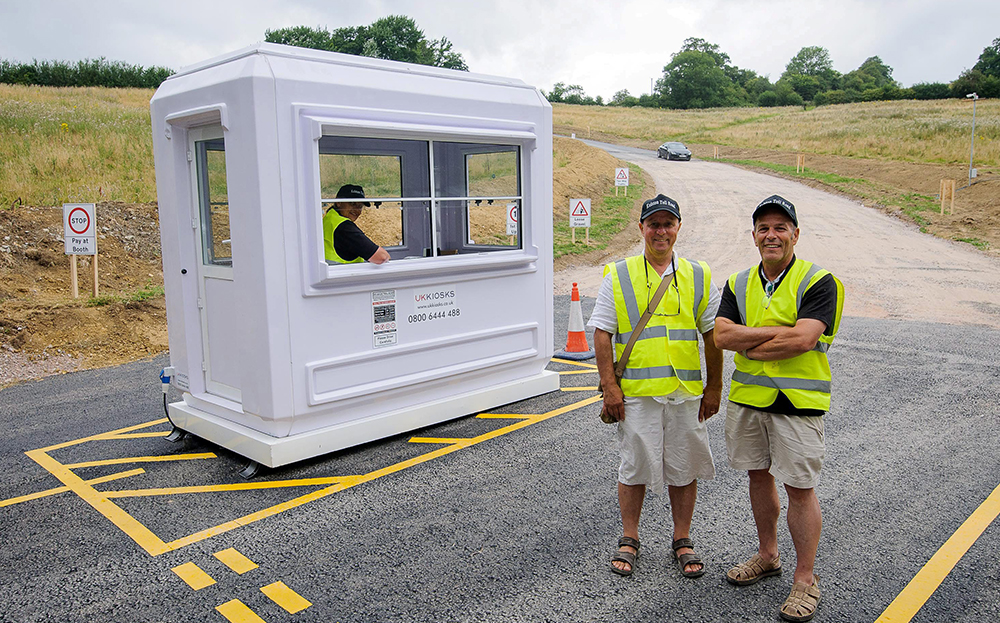 The name Mike Watts meant little to most people before 2014 but regular users of the A431 in Somerset now praise the man who spared motorists thousands of hours of delays and jam-induced stress.
A landslide forced a 14-mile detour to avoid the area in August, but quick-thinking Mike borrowed £150,000 against his house to build a shortcut alongside the damaged road, which runs between Bath and Bristol.
It proved a big hit, and Mike welcomed the 100,000th car onto the Watts toll in October. The road even appears on Google Maps as the Kelston toll road.
Watts was reported to have made a loss out of the venture, however, after the main road was reopened earlier than planned.
Ken Block returns with another tyre-shredding video of epic proportions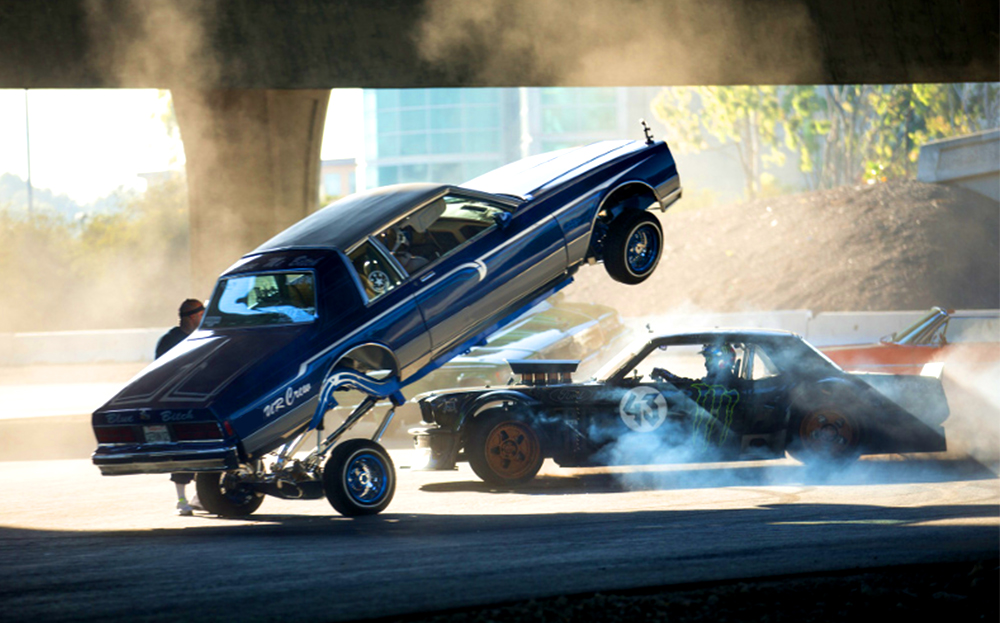 The famed RallyCross driver has previously torn up San Francisco, battled men in monkey suits and ripped through Hollywood in his high-octane Gymkhana series, which has highlighted both his driving skills and the performance of his souped-up Ford Fiesta. But this year the manic motorist opted for pure American muscle to impress viewers. Block hit LA in his 845hp Ford Mustang in the latest video, which has now racked up nearly 19m views on YouTube since it was posted on November 17. Block described the film as "hands-down the best Gymkhana car I've had yet".
Ferrari loses long-serving president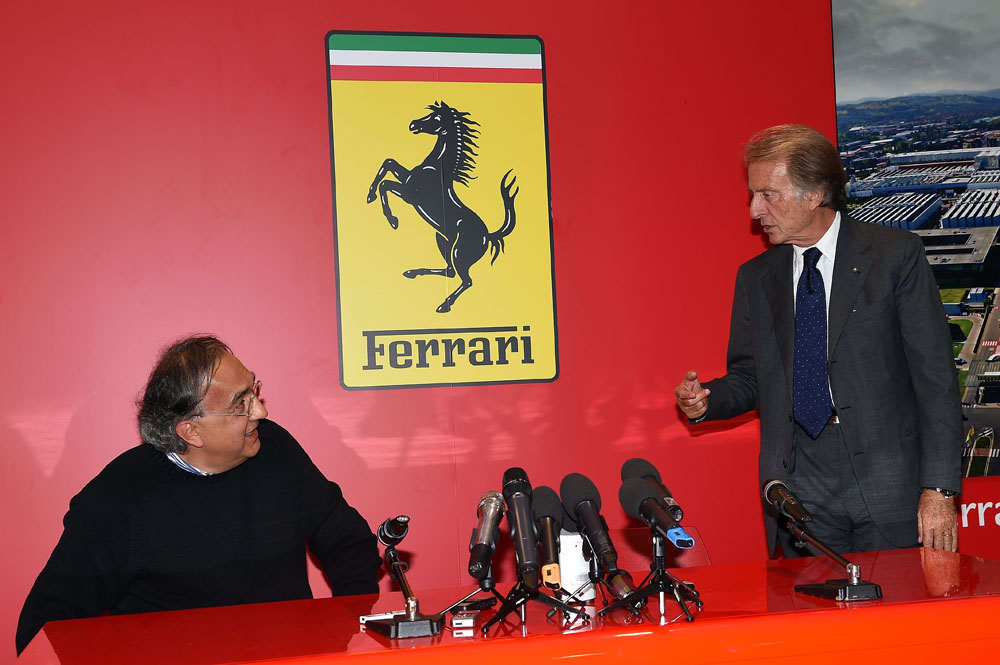 Luca di Montezemolo (picture right), the man responsible for some of the most desirable Ferraris ever made, including the Enzo, 458 Italia and F355, stepped down as president of the exotic Italian marque during a very awkward press conference in September to make way for the former Fiat chief executive Sergio Marchionne.
The rumour mill kicked into gear shortly after his departure, with some suggesting di Montezemolo left his post after a disagreement over the future of Ferrari. But most still regard di Montezemolo as a true successor to the company founder, Enzo Ferrari, as he had worked as an assistant to the main man himself and achieved great racing success on the circuit.
Whatever the reasons for his departure, it will be a very different Ferrari we see in the coming years.
Jaguar launches XE, its 'most
important car so far'
Car launches typically involve a few canapés, some awkward small talk and the eventual removal of a silk sheet from whatever vehicle requires unveiling. Jaguar bucked the trend earlier this year when it staged a mini musical, complete with full cast and original score by Emeli Sandé, to launch its BMW 3-series rival.
The Jaguar XE will start at £25,000 when it goes on sale next year and will come with a range of powerful yet frugal engines, bags of British styling and bags of new technology, including a smartphone app that allows owners to track the car remotely from anywhere in the world.
Google shows off driverless 'Noddy' car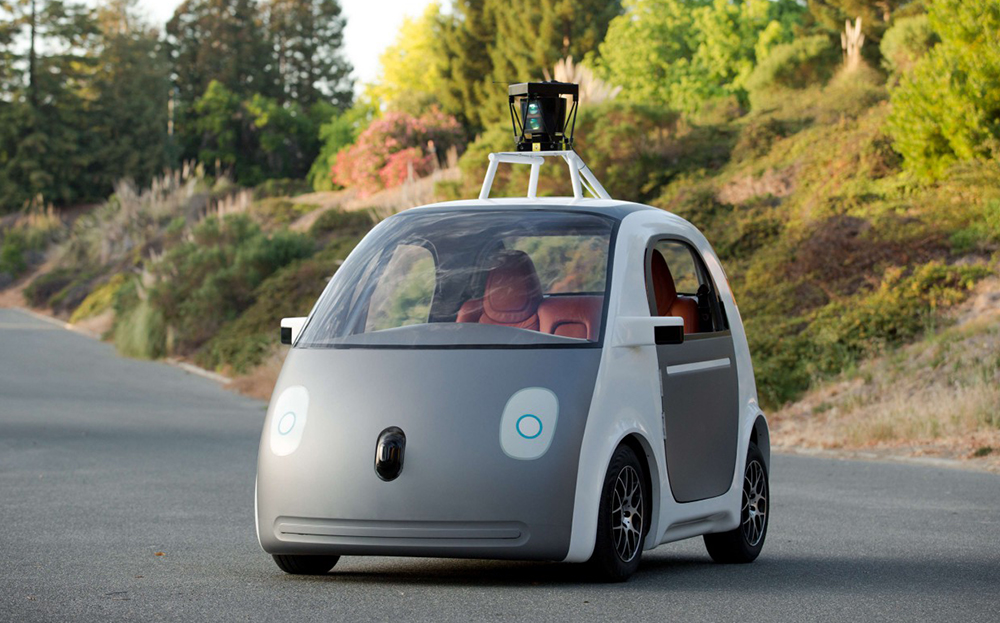 The search giant has set its sights on revolutionising the way we travel with its version of a fully autonomous car.  The prototype Google car, which was revealed earlier this year, looked like something from the books of Enid Blyton and instead of steering wheel and pedals had cameras and sensors.
A production model is now ready. Engineers have added standard car controls to get around the many safety issues and legal requirements currently slowing the progress of autonomous cars.
It has also been revealed that Google car users will summon a ride via a smartphone app, suggesting the vehicles will be used as taxis or pool cars rather than private vehicles.
Battle of the hypercars: LaFerrari, Porsche 918 Spyder and McLaren P1 go head to head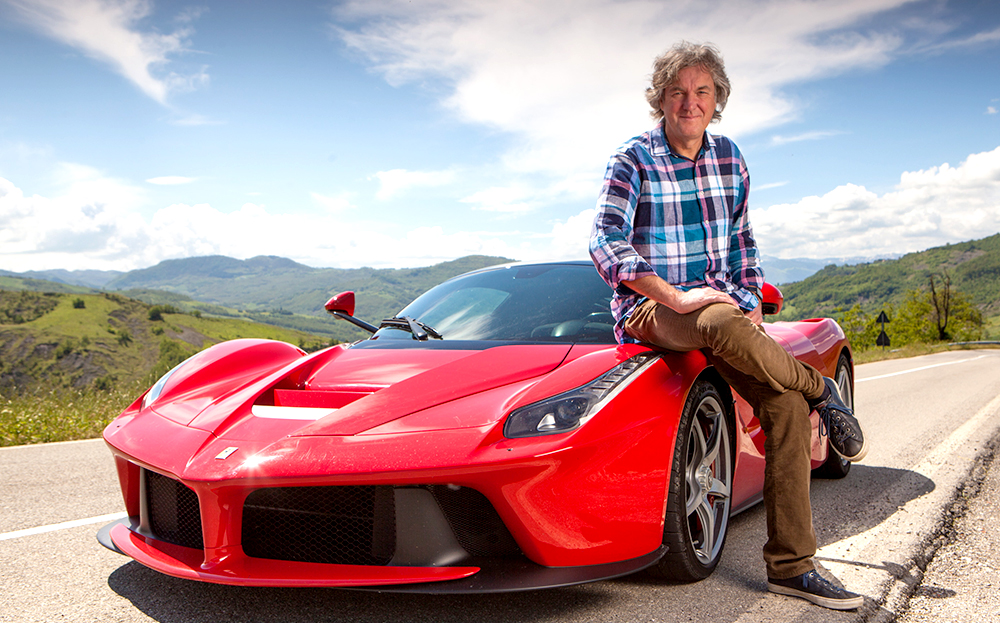 The world's largest manufacturers of desirable sports cars have been embroiled in a bitter battle of high performance since they unveiled plans for hybrid hypercars in 2013. This year the ultra-exclusive machines were delivered to lucky customers and first impressions began leaking out.
James May described the LaFerrari as "a blindingly fast and beautifully balanced supercar, with sublime steering and an intoxicatingly granular engine". Clarkson claimed the Porsche 918 Spyder with Weissach pack went around corners so fast that it "boggled my mind and hurt my neck", yet conceded it wasn't as exhilarating as the ferocious McLaren P1 (which Jay Leno drove for Driving at the end of 2013).
Whatever way you look at it, they are all impressive cars and pave the way for the future of high performance.
Hamilton wins second F1 title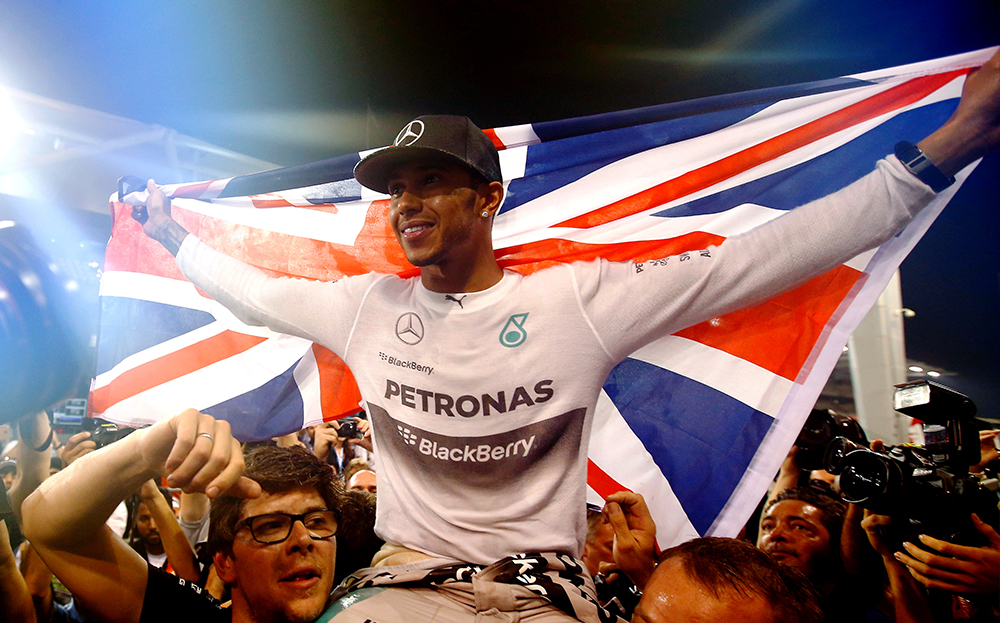 Lewis Hamilton secured his second Formula One drivers' world championship with an easy win at the Abu Dhabi Grand Prix earlier this month.
Hamilton is only the fourth Briton to win two titles, drawing level with Jim Clark and Graham Hill and chasing Sir Jackie Stewart's three-championship record.
The 29-year-old described the final race of the season as "the greatest day of my life" and was congratulated by Prince Harry via a pit-to-car radio message as he enjoyed his victory laps.
Hamilton's stellar year was rounded off when he won the 2014 BBC Sports Personality of the Year award, and he is set to become Britain's richest sports star yet. Not a bad year, then.
Formula E electric race series begins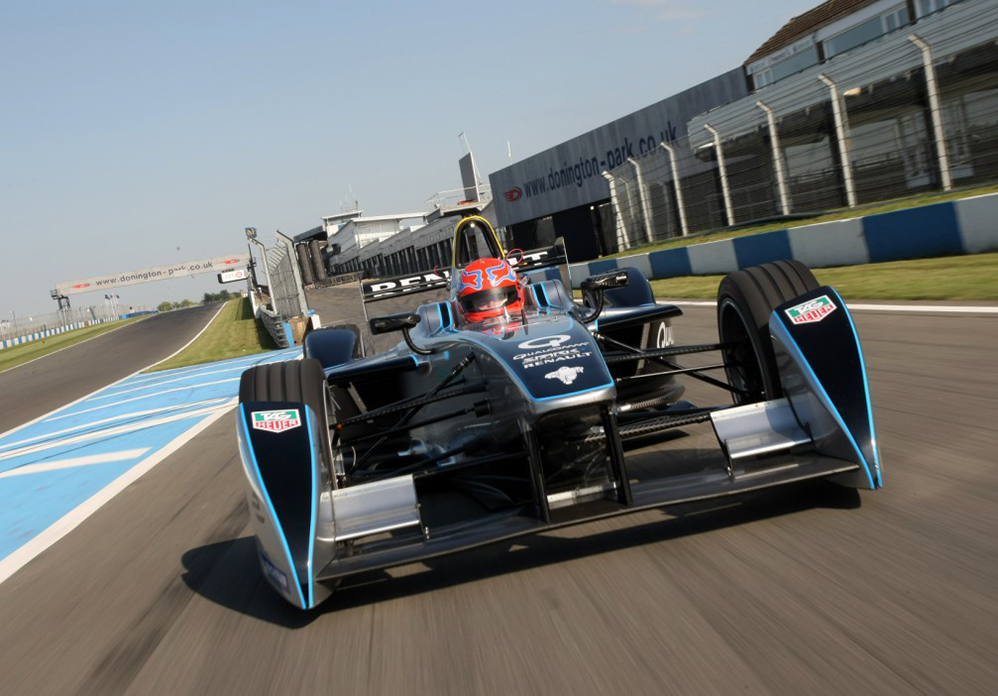 Racing fans were treated to a brand new formula of motor sport this year as the world's first all-electric global championship got under way. Formula E is a single-seater series devised by the FIA, motor sport's governing body, in which 10 teams compete on inner-city courses around the globe.
Tiff Needell slid into the driver's seat of the 268bhp Formula E car for Driving and, although he favours the noisy F3 racers of the 1970s, he couldn't help but be impressed with the technology involved.
The first race in Beijing attracted 700,000 viewers but Formula E organisers claim that next season will be more exciting, with new venues and a more relaxed attitude to technical regulations, which could see teams develop their own powertrains and battery technology.
Fuel prices take a nosedive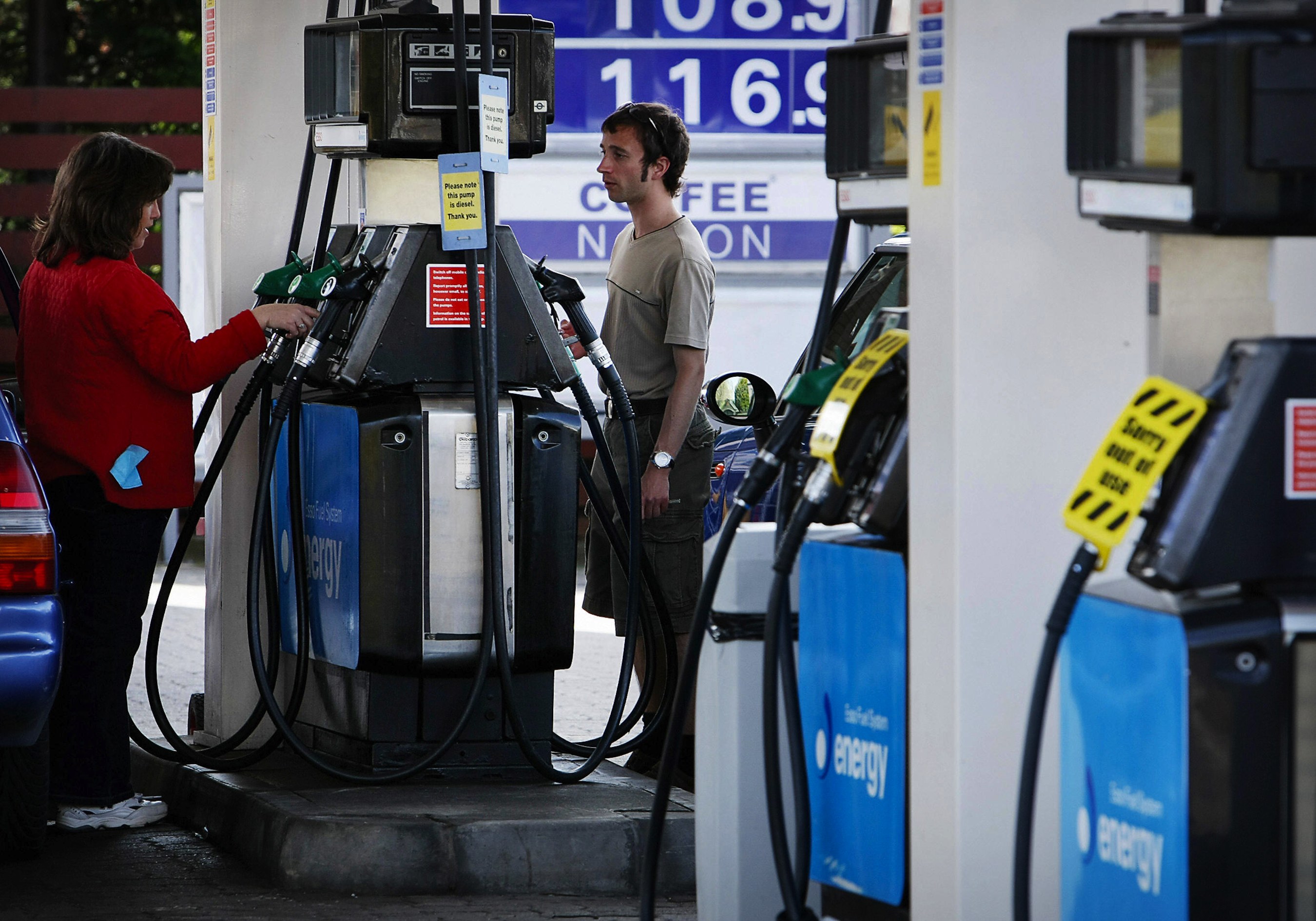 Motorists received some unexpected good news in December when the cost of fuel dropped to its lowest level in four years. Supermarket chains including Asda, Sainsbury's and Tesco started a price war, which soon drove the price of unleaded petrol below the £1.20 mark for the first time since 2010.
"The oil price has fallen and we expect that to be passed on to people at the petrol station filling up their cars," said George Osborne, the chancellor. The added pressure from the government pushed prices even further down over the next few days, with one garage near Whitchurch selling unleaded for 110.9p a litre.
The RAC's fuel spokesman, Simon Williams, said: "In an average family-sized car this translates to a saving of nearly £4 for a tank of petrol, and over £6 for a tank of diesel."
---
Search for and buy your next car on driving.co.uk
---