News: Shropshire garage thought to be best in UK for fuel prices
Top of the pumps
---
Published 15 December 2014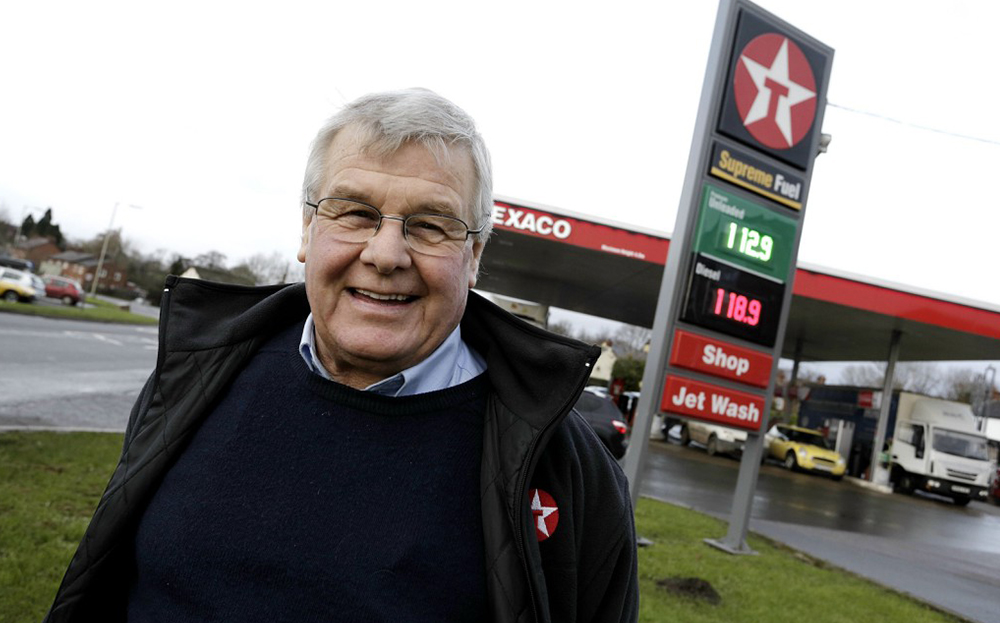 A SMALL independent garage in rural Shropshire is thought to be selling Britain's cheapest petrol, undercutting far bigger supermarkets and oil companies and prompting suspicions that some retailers are profiteering from falling oil prices by failing to pass on savings to customers.
---
Do you know of any garages offering cheap unleaded? Click here to nominate your local garage for our Golden Pump award.
---
The DA Roberts garage at Grindley Brook, near Whitchurch, is selling unleaded for 110.9p a litre, 9.1p cheaper than the UK average of about 120p a litre. Drivers using the garage could save up to £6.37 when filling up a standard fuel tank of 70 litres. According to petrolprices.com, a service that tracks prices via data from fuel card transactions and updates from 8,000 stations a day, the garage is among Britain's cheapest.
Its owner, David Roberts, a 35-year veteran of the fuel retail business, said certain forecourts were ripping off drivers by keeping prices artificially high: "Some garages take advantage, which we never do. We have a certain margin we've got to have on and that's what we put on."
Some forecourts are ripping off drivers by keeping fuel charges artificially high, despite falling oil prices
He said that he was able to undercut rivals because, being independent, he could adjust the price on his own authority and did not have to wait for instructions from head office. He said it also helped that he was doing a brisk trade and that with daily deliveries of cheaper fuel he could adjust the price every 24 hours.
"We are selling a load a day so I can add the new price in tomorrow. If some people are only selling a load a week, or two loads a week, they have to wait a week before they can get to our prices."
---
Search for and buy your next car on driving.co.uk
---
Fuel prices have been falling since June, a rare piece of good news for motorists triggered by an oversupply to the market. However, while the price of oil has fallen from about $115 (£72) a barrel in June to about $65 a barrel this month — a decline of almost half — petrol prices in the UK have fallen from a high of about 131.11p a litre in the summer to 119.83p, a drop of only about 9%. Diesel, meanwhile, has fallen from 136.22p to 124.79p a litre.
Supermarkets are doing their best to keep up with the cheapest independent garages. Asda announced that as of yesterday it would be selling unleaded for 112.7p a litre, the cheapest since October 2010. Tesco and Morrisons have also pledged reductions.
Do you know of any garages offering cheaper prices? Click here to nominate your local garage for our Golden Pump award.