Interview: Ian Callum, Jaguar's design director, on SUVs, supercars and retro style
Exclusive chat with Jag's design guru
---
Published 12 December 2014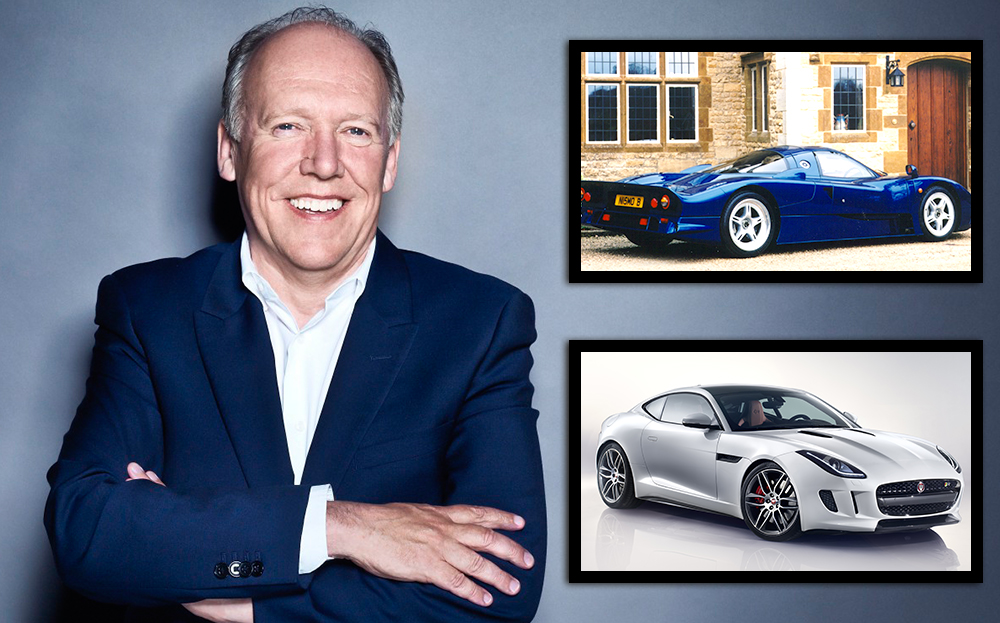 THE MAN behind Jaguar's astonishing design turnaround joined Driving last week at the Royal Automobile Club in London for an exclusive interview. We talked about the origins of his passion for car design, the expected (but yet to be confirmed) Jaguar SUV, his heartbreak over the death of Jaguar's supercar project and why the best design is  born of simplicity.
---
Browse the used Jaguars for sale on driving.co.uk
---
Driving: You had your mind set on becoming a car designer at a young age and at the age of 14, in 1968, sent sketches to Bill Heynes, vice-chairman of Jaguar. Where did this passion come from?
Ian Callum: Do you know, it's a bizarre thing but I remember going to school – my first day at primary school, so I'd be just five years old – and taking a picture to my class teacher and saying, "I want to be a car designer." I remember drawing cars, and things around the house, as far ago as three [years old]. I was drawing vacuum cleaners and TV sets – it tended to be mechanical or electrical objects that appealed to me – and then I just suddenly started drawing cars.
I don't know where the influence came from, though; my father didn't have a car, so maybe it's a desire for the unobtainable.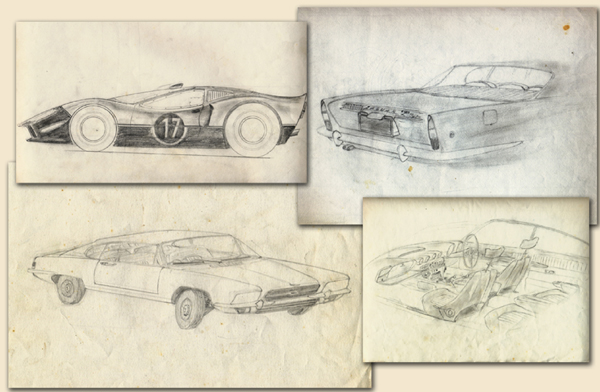 Pictures sent to Bill Heynes by Ian Callum when he was just 14 years old. Reproduced with kind permission of Ian Callum – visit iancallum.com for more details
Driving: Do you still design other things?
IC: I try to when I've got time, yeah. I try to do some watches and suchlike. And I get involved in the merchandise and artefacts that we do at work. I've also designed a motorboat, which nearly reached production – just not quite. I did industrial design at college and I made a lot of things there, actually. In fact I won a prize at the Royal Society of Art for hospital equipment, so I'm very much an industrial designer. I like the combination of engineering and art.
Driving: You've worked at Ford, Tom Walkinshaw Racing, Aston and now Jaguar. Where have you felt happiest?
IC: [Laughs] TWR was a fantastic experience because I had my own studio, I had a band of about 15 people and there was only one other designer, so I was really designing all the time. I was as happy as could be, as long as the work was there. The problem with working at a consultancy, though, is that a lot of work goes into just getting the business in, which was a bit tiresome.
I love the work at Jaguar equally, though. The first few years were very, very difficult because I had a notion to change Jaguar, whereas now I'm in a state where it's going the way I want it to go. I'm very content, actually; I feel I've achieved something. So huge enjoyment at TWR – great fun – but great satisfaction at Jag.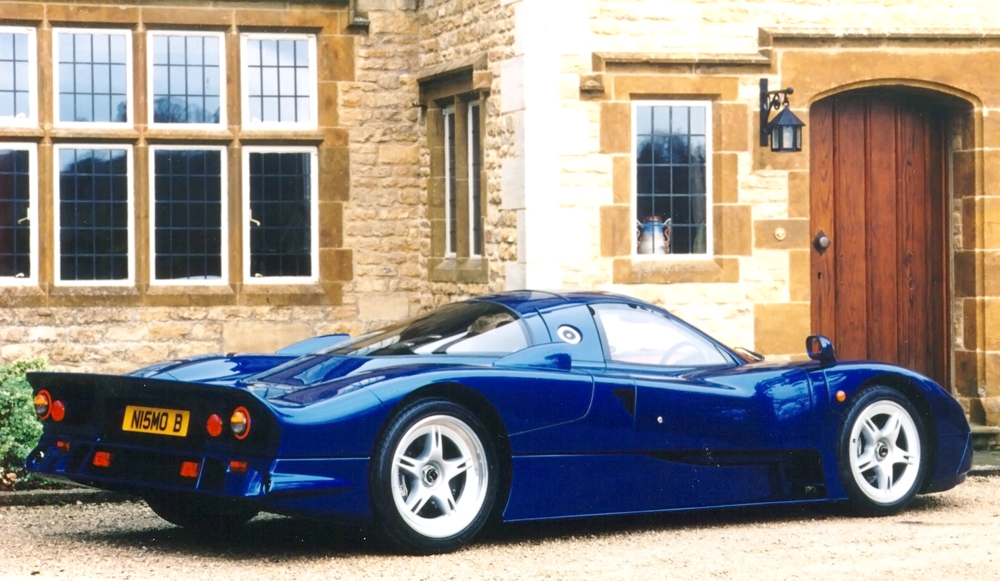 The 1998 TWR Nissan R390 GT1 racing car was adapted for the road by Callum
Driving: We imagine it was very interesting working for Tom Walkinshaw at TWR.
IC: You know, it was fantastic – best boss I've ever had. He was loyal to his employees. He was certainly very loyal to me. He was the most decisive and cleverest man I've ever come across, and he just loved cars, so we shared a passion.
And we were both Scottish, which probably helped a little bit!
The Jaguar XE is hugely important because it fundamentally changes the face of Jaguar once and for all. The X-type attempted that but it sort of failed
Driving: The Nissan R390 supercar came when you were with TWR. That must have been a fun project.
IC: Tom got me involved because I knew how to homologate a race car for the road – lighting regulations, safety and so on – whereas the race car guys didn't know that stuff. Tom said he wanted it to feel like a road car. The whole process was hugely enjoyable. We designed that car body in 15 weeks.
Driving: What would you say was your proudest achievement in car design?
IC: That's a bit like asking who your favourite child is, but I think the proudest moment was the launch of the F-type coupé. It's something I always wanted to do; I always wanted to create a car of that essence, and coming to Jaguar, doing the successor to the E-type, was a hugely proud moment.
But perhaps the one I've been most delighted with for what it stood for was the XF, because it fundamentally changed the face of Jaguar.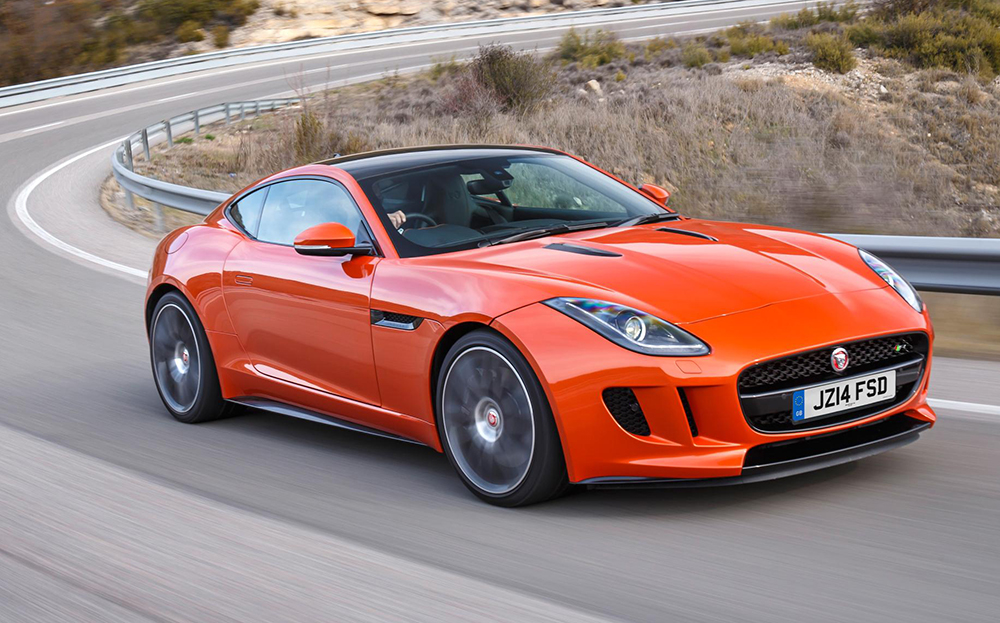 The Jaguar F-type coupé – the spiritual successor of the E-type – marked the achievement of a lifelong dream for Callum
Driving: Modern sports cars are getting wider tyres, huge amounts of power… have we lost something compared with the classic cars that you're harking back to with your Mk 2 project?
IC: Simplicity, maybe. You know, it depends on attributes. If you're going to create a set of attributes for a modern-day sports car, which is usually driven by one or two other benchmark cars, such as a top speed being 200mph, with handling to deal with that and aerodynamics to keep the car on the road, it drives a certain design language, no doubt about it. It means sophistication, traction control and all these things to keep the car on the road at speed. I don't have a problem with that, and all the technology in a modern sports car.
But personally I like the idea of doing something very simple and rudimentary; something that doesn't have too much technology and it really gets back to the basics. Think of an Austin Healey Frogeye Sprite, for example, or a 3000. When you break those cars down, they're very, very simple – they're just there to carry the four wheels, the engine and two people. They don't even have a boot in them, if I remember rightly. I really like that idea of simplicity.
---
Browse the used Jaguars for sale on driving.co.uk
---
Driving: Let's talk about the XE. How important is that and how proud of it are you?
IC: The XE is hugely important. We always say this every time a new car comes out but it really is the most important Jaguar car so far, because it fundamentally changes the face of Jaguar once and for all. The X-type attempted that but it sort of failed; although we built a number of X-types – it wasn't a bad seller – it didn't do the image of the company any good at all, especially in the US and especially the association with Ford [Ford owned Jaguar at the time and the X-type shared its platform with the Ford Mondeo]. The style of it was not something that I admired, either.
The XE is very much a car of the time and I know it will take on the best cars in its class. We will prove once and for all that we can compete with the other big three or four big luxury brands. It's a super car, it really is. The engineers and designers alike have surpassed themselves in its totality.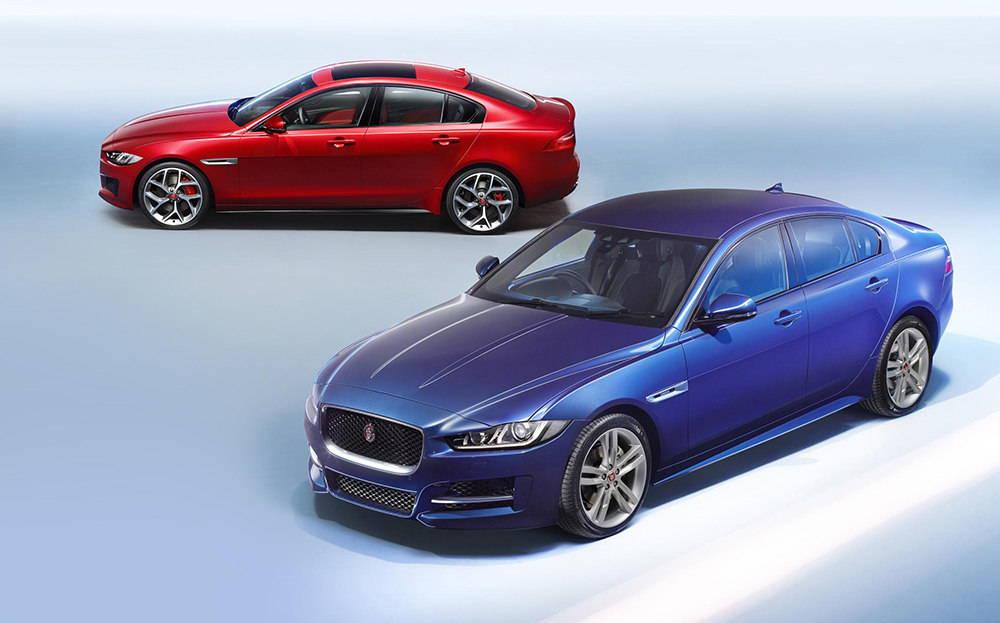 With the Jaguar XE the company takes on the BMW 3-series and Mercedes C-class
Driving: Is Jaguar on course for launching an SUV in 2016, with project C-X17 [pictured below]?
IC: I can't comment. We haven't announced that we are actually going to do it yet. But if we were to do it I would think 2016 sounds about the right time.
Driving: As part of the Jaguar Land Rover group, Land Rover has SUVs and 4x4s sewn up. Is there really a place for an SUV at Jaguar?
IC: If you'd asked me five years ago my answer would have been categorically no; we're a sports car company and we do sports cars and sports saloons. But then it dawned on me that there's a generation of people who have grown up with these cars and know them as an everyday car; these are not the odd sort of thing people buy to go off-road any more; they're something that every school run is full of.
A Jaguar SUV has got to be stylish and not utilitarian-looking. It may very well be compromised on packaging as a result of styling but I'm quite comfortable with that.
The reality is that in countries like China and America, it is a number one requirement to succeed, so it may well have to fit into the Jaguar brand at some point because that's what the public actually want.
The question is, if it's a Jaguar how do you hold on to Jaguar values and create an SUV? Porsche managed it quite successfully [with the Cayenne] and if you look upon it in the similar vein as them you're going to get the same sort of outcome.
So I don't have any issue for Jaguar, as long as we design it with the intent that it's going to be a drivers' car still. It's also got to be stylish and not utilitarian-looking. It may very well be compromised on packaging as a result of styling but I'm quite comfortable with that. Land Rover is a completely different entity; it's very much about practicality and functionality.
Driving: So you can't tell us what it will be called then?
IC: If we were to make it, you mean…? No!

Callum says style is the most important factor in the design of a Jaguar SUV … but refused to confirm production intent
Driving: You mentioned China. How much do the demands of the market over there influence the cars that you produce?
IC: It doesn't influence my job. We have to remember why people in China buy luxury brands from Britain, or Italy or France: they buy them because that's their origin; that's what makes them what they are. People buying luxury brands understand that.
In terms of the types of the car we build, clearly we are influenced by markets like China, but the types of cars demanded – the crossover SUV being the perfect example – should never lose the values of Jaguar.
For me, style is the predominant factor in the make-up of a car; packaging can be compromised. I just had this discussion on the phone coming down today, actually: if we were to design a car for China specifically, should it be more of a three-box car rather than a coupé. My view on that was quite uncompromising. But I may have to compromise in the end. We'll have to wait and see.
Driving: The Chartered Society of Designers recently awarded you the Minerva Medal for your outstanding contribution to automotive design…
IC: I'm still bowled over by it, I have to say.
I personally have a bit of a problem with the Tesla touchscreen; when you're driving a car at 70mph, the amount of time you can afford to take your eyes off the road to touch a touchscreen is milliseconds
Driving: Does car design get the recognition it deserves, do you think?
IC: No, I do not. And that's something that Sir Chris Frayling (the former rector of the Royal College of Art and chairman of the Design Council), who gave the speech when I received the medal, admitted; that the time when I was going through the Royal College studying car design, the subject was dismissed as being a little frivolous.
But that's changing. I know other designers – Jony Ive [Sir Jonathan Ive, the Apple design chief], Conran [Sir Terence Conran, the designer and restaurateur], Dyson [Sir James Dyson, the inventor] and other designers – I think even in the eyes of those clever industrial designers that I've got huge respect for, they are starting to respect the complexity of car design.
Car design is hugely complex; the car is the most complicated object you can possibly imagine. We have to understand engineering and manufacturing, safety, aerodynamics, materials from cloth to metal, packaging, beauty and style. And now you have touchscreens with graphics and software, and as we move forward, more technologies are coming our way that we have to understand.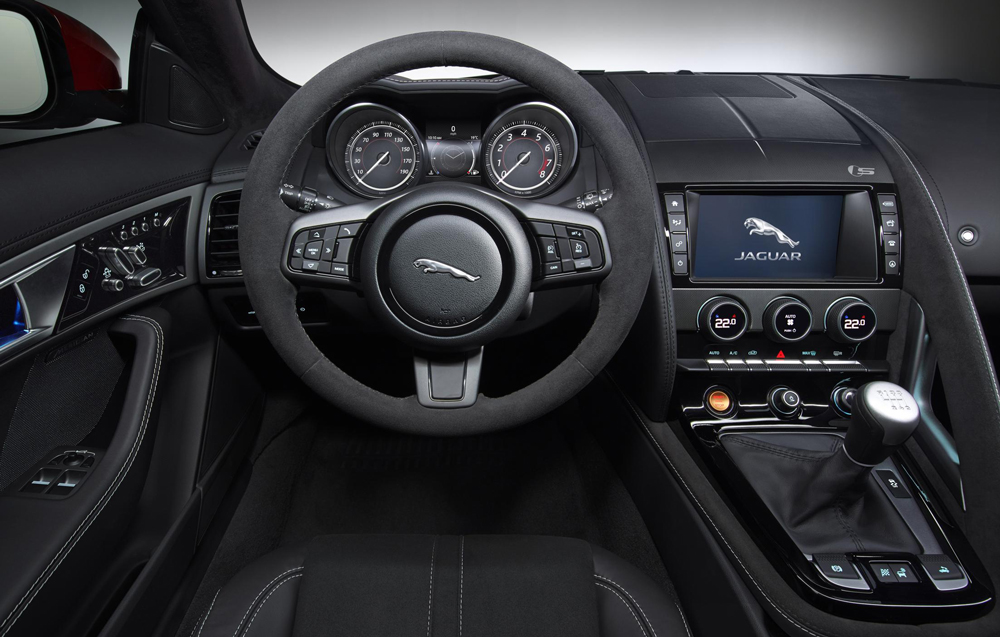 The interior of the F-type is full of different types of switches and knobs to make them easy to find without taking your eyes off the road
Driving: Are touchscreens going to get bigger, à la Tesla Motors?
IC: I don't mind saying this, I personally have a bit of a problem with the Tesla one and I'll tell you why. It's a formidable car, and I know all the branding people are wanting to suddenly put great big portrait screens in our cars, but the problem is that when you're driving a car at 70mph, the amount of time you can afford to take your eyes of the road to touch a touchscreen is milliseconds.
I've got a real issue with that, and at the risk of sounding slightly old-fashioned, if you look at the F-type all the switches are designed slightly differently so that you can feel your way around it. So you have to be very careful how much of a tactile, clunk-click process and how much of it becomes a visual process; that's just good design.
It devastated me that C-X75 supercar didn't happen. Devastated me.  You know, we made a rod for own back with that car
Driving: What about supercars… did it break your heart that the C-X75 supercar project was dropped?
IC: It devastated me that C-X75 didn't happen. Devastated me.  You know, we made a rod for own back with that car; it was a super hybrid [The initial design used two diesel-fed micro gas turbines to generate electrical power but these were dropped in later designs in favour of a highly-boosted petrol engine developed with Williams Engineering] but in retrospect it didn't need to be a super hybrid, it just had to be a hybrid – a McLaren [P1] or whatever – and it would have been hugely successful and a lot less expensive.
We built five of them, and I've driven one of these at 120mph on electric – that's the spookiest feeling. The acceleration was phenomenal, and with four-wheel drive it took three seconds to reach 60mph. I felt there was distance in that car; I felt it needed to be simplified. The technology we put into it was groundbreaking; perhaps too groundbreaking for the time. But overall, as a shape and a form it was a car that worked, and yeah it broke my heart.

Callum believes the stillborn C-X75 supercar was probably too complex
Driving: It was stunning-looking… how about putting a BMW i8-type powertrain into it and making it a Porsche 911 rival, rather than a hypercar?
IC: That would be a different business case. The business case that we attacked for that car was very high-end; a million dollar car with million dollar technology in it. We could step back and make it simpler with a V8 and a hybrid motor, or even i8 technology, which is basically a 3-cylinder range-extender engine, but that's a different case. Yes, it could look similar but fundamentally it would be a different car. Unfortunately we've got no plans for anything like that at the moment.
With thanks to the Royal Automobile Club.
Ian Callum biography
Qualifications
Degree Industrial Design, Glasgow School of Art 1977
Master of Arts, Automotive Design, Royal College of Art, London
Career
Designer, Ford Motor Co., 1979–90
Manager, Ghia design studio, Turin, 1988–90
Manager, TWR Design, 1990–99
Director of Design, Jaguar, 1999- to date
Decorations
Royal Designer for Industry (RDI) 2007
Fellow of Royal Society of Arts (RSA)
Hon. Fellow Royal Institute of British Architects RIBA, 2006
Jim Clark Memeorial Award, Assoc. of Scottish Motoring Writers, 1995, 2006
Hon. Doctorate of Humane Letters, University of Art Academy, San Francisco, 2000
Hon. Doctorate of Design, De Montfort University 2002
Hon. Doctorate of Arts, Abertay University 2006
Hon. Doctorate of University: Birmingham City, 2012
Hon. Doctorate: Glasgow University, 2012