Driving Green: Top five plug-in hybrids and E-REVs
Two motors are better than one?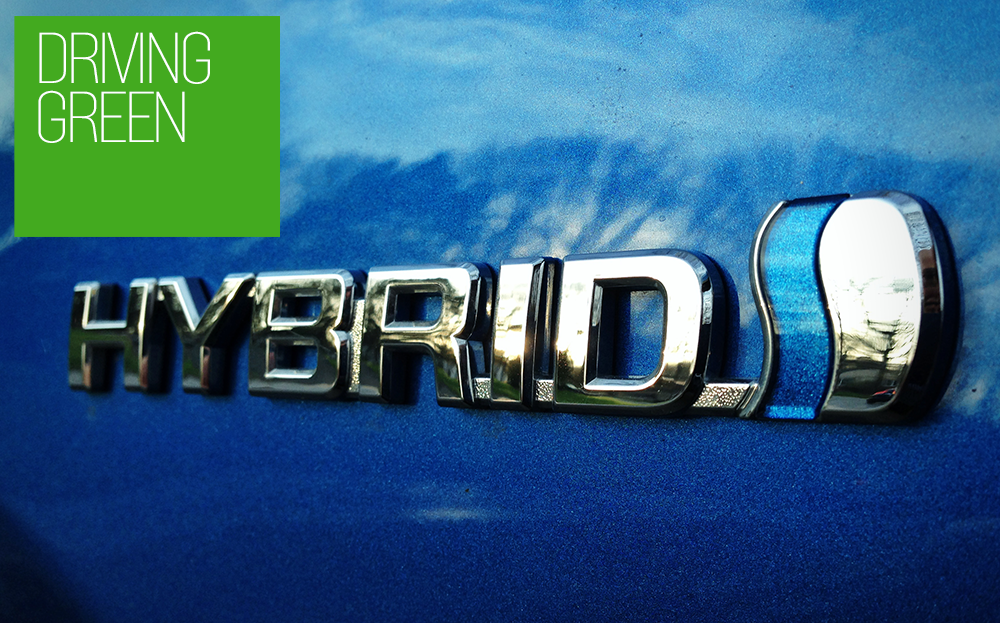 A PURE electric car is a big investment to make, and it's not a sound one if your travel patterns are unpredictable with this being your only transport. The solution may be to buy a hybrid or electric range extender instead; you'll still be driving green but you won't have to stress about whether your car has sufficient range for each journey.
As with the electric cars, the prices given are once the £5,000 government grant has been deducted from the asking price; the range is the electric-only range.
---
Shop for a green car now
Hybrid | Plug-in Hybrid | Pure-electric
---
Audi A3 Sportback e-tron

Think hybrids and you think Toyota, but the Japanese company has never won at Le Mans with a hybrid car. Audi has. So when it comes to performance and reliability, Audi knows a thing or two about engineering hybrids.
OK, so you're probably not going to buy an Audi A3 Sportback e-tron and take it on a 24-hour endurance race, but it's reassuring to know that the 1.4-litre TFSi engine and the electric motor that it's paired with are not going to go pop after a couple of years of navigating the M6 on a regular basis.
Model Audi A3 Sportback e-tron
Price £29,950
Electric-only range 31 miles
CO2 37g/km
Top speed 138mph
Acceleration 0-62mph in 7.6sec
 Read the full Audi A3 Sportback e-tron review
BMW i3 Range Extender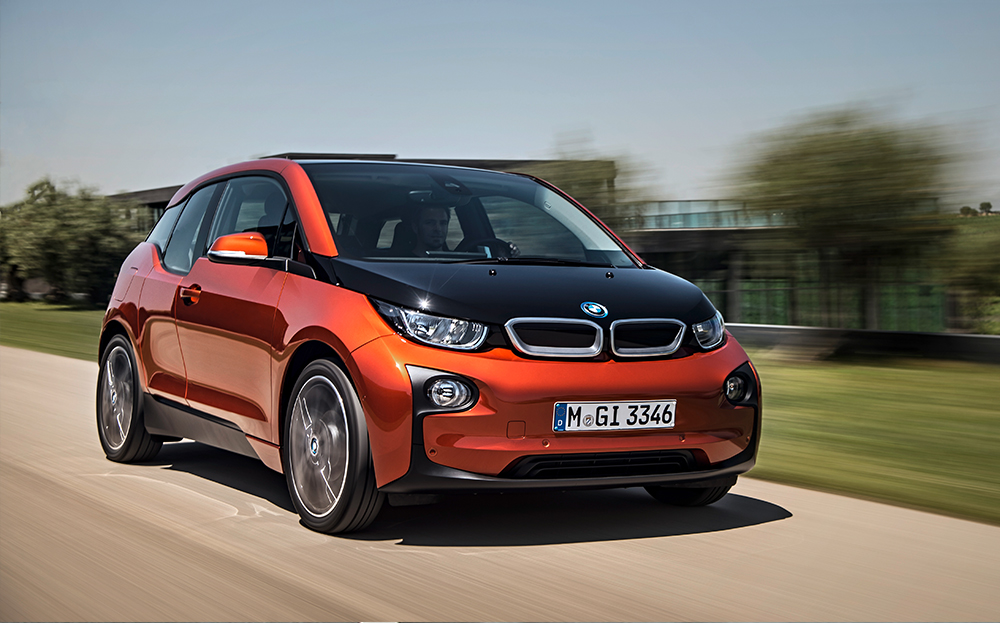 The BMW i3 is impressive in electric form, but it's compromised in the eyes of many potential buyers because of that dreaded range anxiety. Which is why BMW also offers an E-REV i3 – something which is unique in the marketplace.
Essentially the same car as an electric i3, the E-REV option adds a 650cc engine that keeps the batteries topped up if they're in danger of going flat. As with the i3 EV, the petrol-assisted car isn't as great to drive as you'd expect of BMW, but it's still the smartest urban option around – in terms of the design, the execution and the concept.
Model BMW i3 range extender
Price £29,130
Electric-only range 50-80 miles
CO2 13/gkm
Top speed 93mph
Acceleration 0-62mph in 7.9sec
Porsche Panamera S e-Hybrid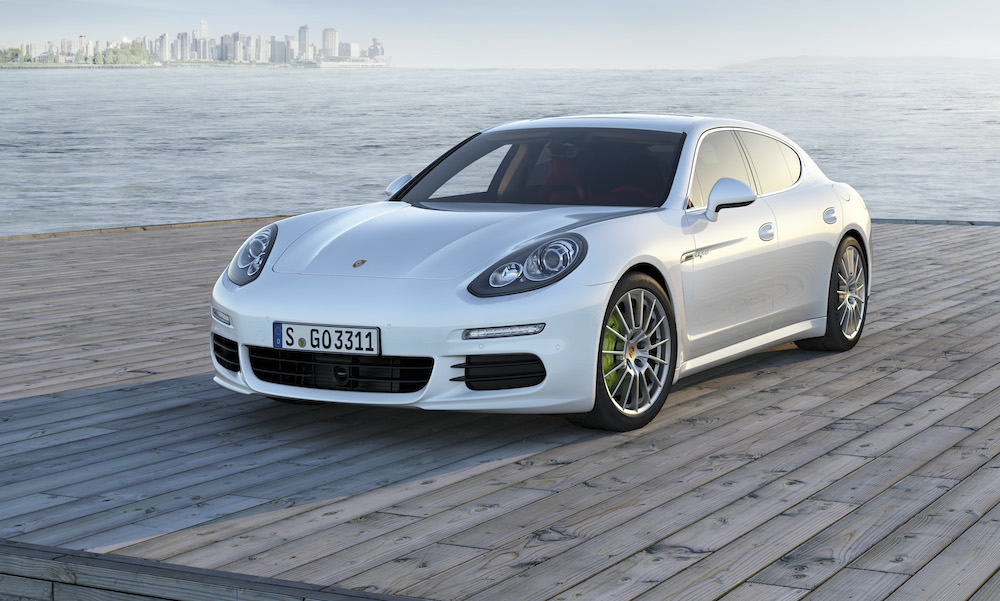 If you're thinking of buying a Porsche Panamera, the chances are that ultimate parsimony isn't too high on your agenda. And if somehow you're a budget-conscious Porsche buyer, the chances are your head will be turned by a diesel-powered Panamera, which is around £20,000 cheaper than the hybrid alternative.
But if you've decided that hybrid is the way to go, you'll be rewarded with a car that's superb to drive, features a fabulous interior and is only really let down by its ungainly exterior design. With hatchback practicality the Panamera is usable, it's seriously rapid and its ultra-low CO2 emissions rating means you're potentially eligible for an array of concessions.
Model Porsche Panamera S e-hybrid
Price £89,327
Electric-only range 22 miles
CO2 71g/km
Top speed 168mph
Acceleration 0-62mph in 5.5sec
Read the full Porsche Panamera S e-Hybrid review
Volvo V60 D6 Twin Engine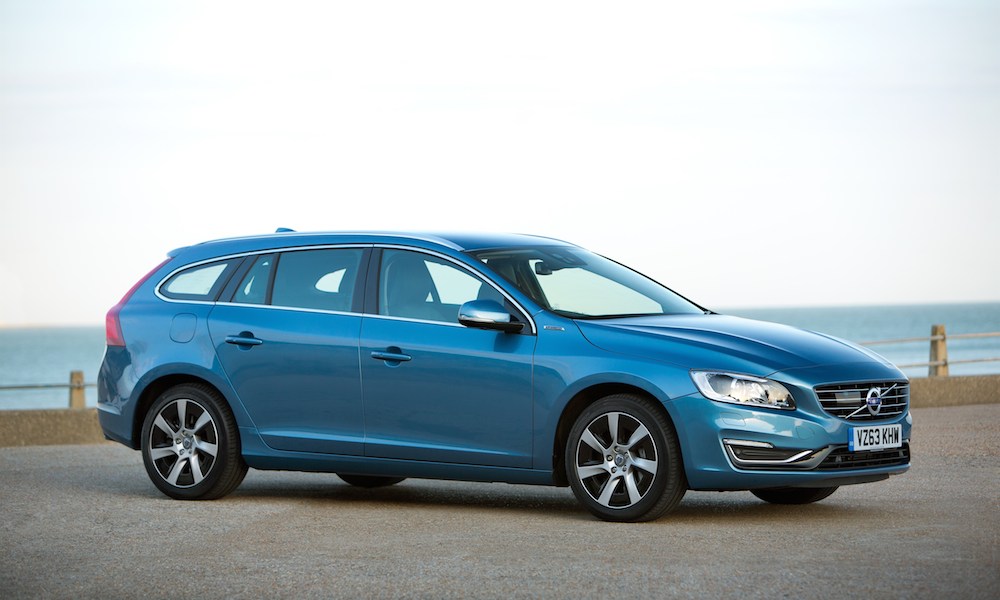 Volvo was the first car maker to offer a plug-in diesel hybrid and while those first cars cost around £50,000, the V60 D6 proved to be a sell-out. Now the model is a regular part of the Volvo range the cost has dropped a bit but the car is still as intriguing as ever.
On the face of it the V60 D6 is pretty flawed. It's not as good to drive as its more conventional siblings, its packaging is inferior too, then there's that high price. But you get four-wheel drive as standard, the car is potentially hugely frugal and you get estate car usability. So on balance a regular diesel makes more sense, but that's not the point, is it?
Model Volvo V60 D6 SE Lux Nav
Price £40,175
Electric-only range 32 miles
CO2 49g/km
Top speed 143mph
Acceleration 0-62mph in 6sec
Volvo XC90 T8 Twin Engine
Volvo's trophy cabinet must be groaning under the weight of all the gongs the XC90 has received already this year. Most who have driven the XC90 love pretty much everything about it, and we can see why it's gone down so well: quick, comfy, fresh interior design and with seating for seven adults, the XC90 is as massive as it is massively accomplished.
In T8 plug-in hybrid form the XC90 features a 2.0-litre turbocharged and supercharged petrol engine that works in tandem with an 81bhp electric motor. The result is a machine that's frugal on paper and undeniably quick, but let down by a drivetrain that's disappointingly jerky.
Model Volvo V60 D6 SE Lux Nav
Price £40,175
Electric-only range 32 miles
CO2 49g/km
Top speed 143mph
Acceleration 0-62mph in 6sec
Read Clarkson's review of the new diesel Volvo XC90
Driving Green contents
Introduction to green driving
Choosing a green car
Green car buying guides
Financial, environmental and practical implications of green motoring
---
Click to read car REVIEWS or search NEW or USED cars for sale on driving.co.uk
---