Tesla-rivalling Lucid Air with 1,111hp records 2.88sec 0-60mph time
Gunning for Tesla
---
Published 20 January 2022
Tesla rivals are arriving thick and fast, and one with a a good chance of stealing some of Elon Musk's thunder – and customers – is Lucid. Its Lucid Air saloon is designed to take on the Tesla Model S in terms of luxury, tech, range and performance.
With the latter in mind, YouTube channel DragTimes has conducted one of the first independent tests of the range-topping Lucid Air Dream Edition Performance version, and recorded a 0-60mph sprint time of 2.88 seconds — only slightly higher than the manufacturer's claimed figure.
Lucid says that an Air Dream Edition Performance with its 1,111bhp should, on a prepared track surface, be able to complete the 0-60mph dash in 2.42 seconds, as well as running a quarter mile (an American standard) in 9.67 seconds.
The Air Dream Edition employs a 113kWh battery and twin electric motors to send power to its four wheels and, when it comes to acceleration, those wheels are important. The Air records its best acceleration times on 21in diameter rims while maximum range is achieved when running on 19in wheels.
In the video, the journalist Brooks Weisblat took a customer-owned Performance model on the larger wheels to a drag strip and, over three runs, recorded a best 0-60mph time of 2.88 seconds and a hottest quarter mile time of 10.04 seconds.
Neither figure is far off Lucid's numbers and Weisblat himself says that the company's claimed figures are potentially achievable.
Lucid is headed by Peter Rawlinson, the engineer who led the development of Tesla's Model S and who has vowed to beat Tesla on luxury, acceleration, price and range.
By some metrics, Lucid has already achieved that, its high-tech Air model already featuring the longest battery range ever recorded by the Environmental Protection Agency (EPA) in the United States at 520 miles.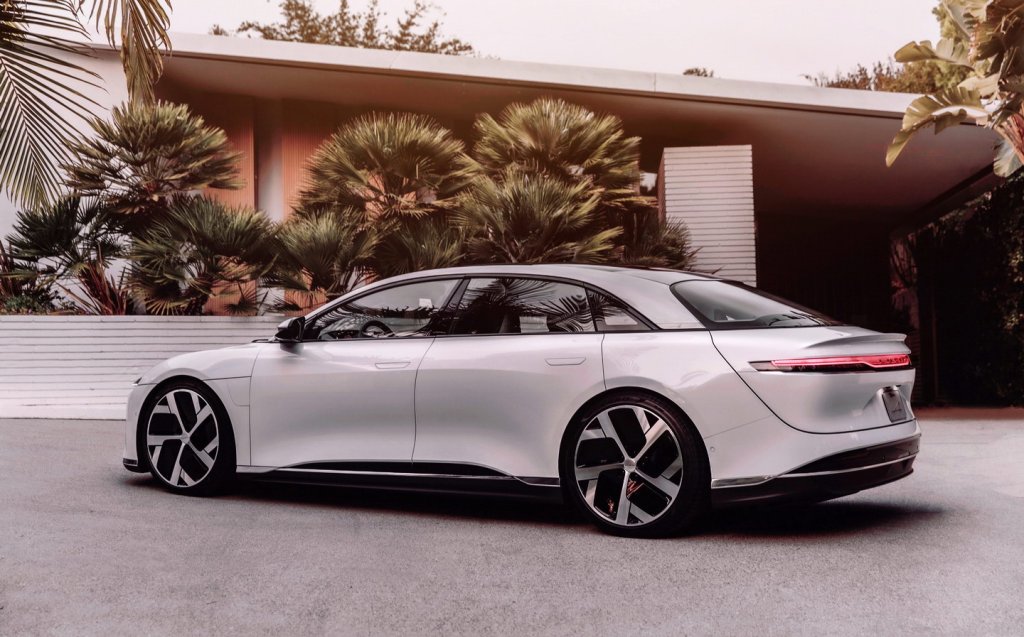 This is some 25% (or 100 miles) more than that of the Tesla Model S Long Range, despite the Lucid's battery being just 11% bigger than the Tesla's — something the company attributes to its knowledge and experience in battery management gained from its involvement with the Atieva Formula E team.
One area in which Tesla still bests Lucid, though, is acceleration. Although Tesla claims a 0-60mph time of 1.98 seconds for its Model S Plaid, the conditions under which such a time can be achieved are so specific as to render it practically irrelevant.
The US publication Motor Trend recorded a time of 2.07 seconds for the Plaid, while Brooks Weisblat on the DragTimes YouTube channel managed 2.01 seconds with a rollout — and a truer time of 2.21 seconds without. The Tesla requires between eight and fifteen minutes to pre-condition its powertrain prior to a hard acceleration run, while the Lucid is ready to go from cold.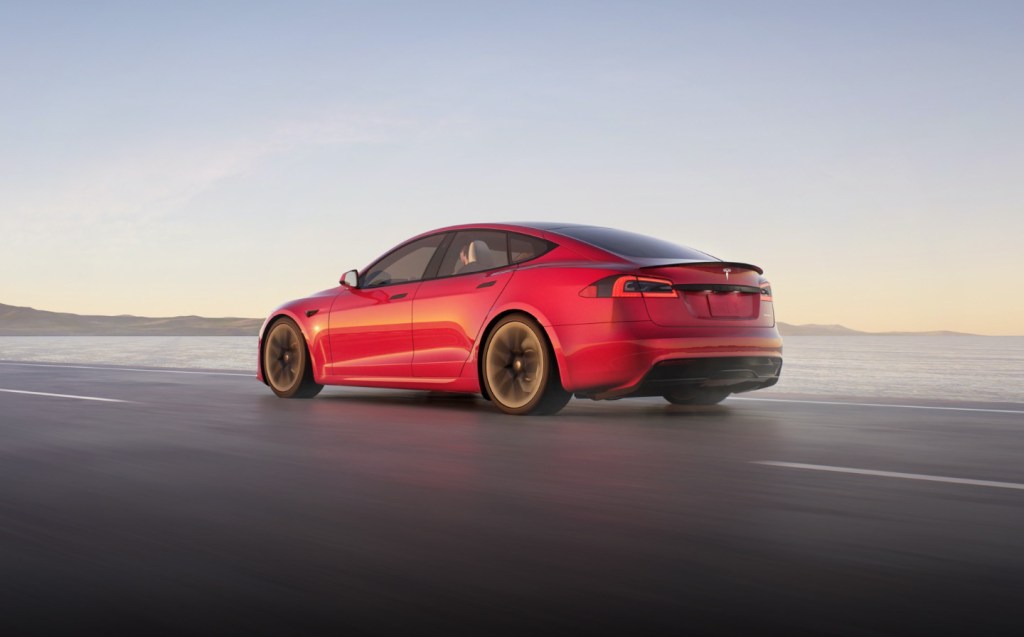 In an upcoming episode on DragTimes, Weisblat is planning a head-to-head between the Lucid, Tesla and Porsche's Taycan Turbo S, which has a claimed 0-60mph time of 2.6 seconds.
Tweet to @ST_Driving Follow @ST_Driving
Related articles
Latest articles