Jeremy Clarkson's Stinkers
Last week our critic revealed his favourite cars of the year (find the link at the bottom of the page). But for every top trump there has been a turkey, a box on wheels devoid of passion. Here are the 10 stinkers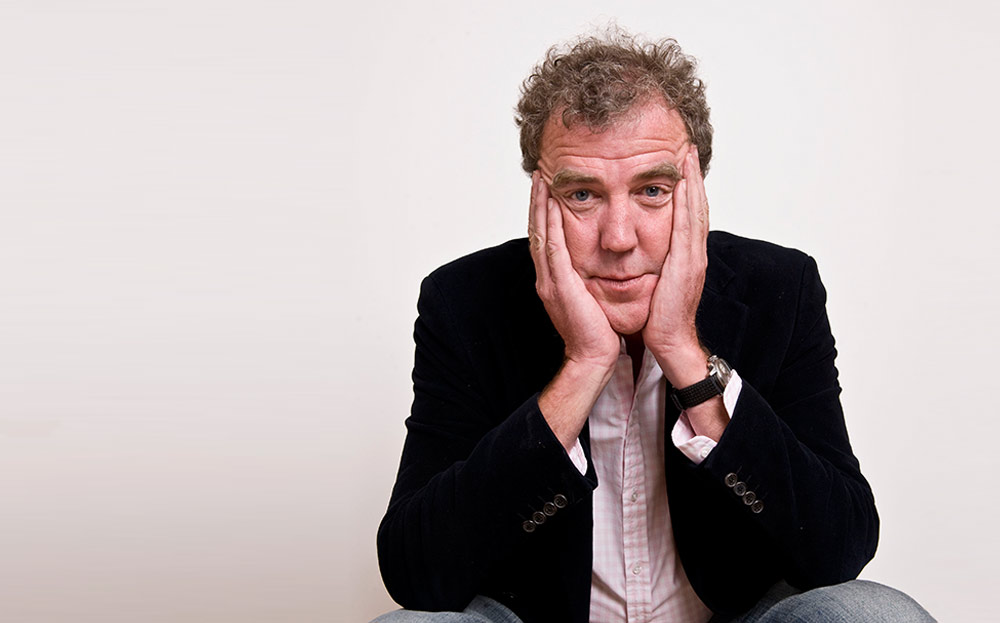 IN THE olden days, when you had an actual bank manager and he drove a Humber, motoring journalism had a serious point. Back then Triumph would sell you a car with handling that would put you in a ditch if you tried to go round any corner at any speed. Volvo would sell you a car that wouldn't move at all. Rover would sell you one that wouldn't start in the first place.
Some cars were quite dangerous. Others were absolutely lethal. Some used a lot of fuel; others gulped it down like Oliver Reed after a bar fight. Cars were massively different, and it was a motoring journalist's job to steer the uninitiated through what was a minefield.
Remember those early turbo cars from Saab and BMW and Porsche? This was a new thing, and there was a message that only an experienced road tester could deliver. "Beware."
---
Browse NEW or USED cars for sale on driving.co.uk
---
Everything has changed. Because of government targets, all cars are economical and all have five-star safety ratings. And, thanks to the economy of scale, all are made from the same bits. The brakes, for instance, on your car are the same as the brakes on everyone else's car. So is the suspension. So is the airbag.
I'm still asked, "What's a good first car for my daughter?" or, "What's a good car for £15,000?", and the answer is: "The Volkswagen Golf."
You love driving and you want something really fast? A Volkswagen Golf R. You are a teacher and you need something reliable and cheap to run? A Volkswagen Golf diesel. You are a student and you have only a thousand pounds to spend? A second-hand Volkswagen Golf. You need five seats? You need a big boot? You need the latest technology? Ask me anything, and if I have my sensible hat on, you'll get the same answer: "The Volkswagen Golf."
"One day Google and Uber and Apple will launch driverless machines, and everyone will climb aboard unless the established carriers can find a way to thrill and excite and dazzle us"
You might imagine that in the Volkswagen Group the best engineers were sent to work at Bugatti or Bentley or Lamborghini. But you'd be wrong. The best are sent to work on the one car that pays for all the tinsel. They're sent to work on the Golf.
Other car makers know this. They know that the Golf is to the world of cars what the number 42 is to The Hitchhiker's Guide to the Galaxy. So you'd imagine that they beavered into the night to make something better.
But most of the time they don't. They just assemble the components and build a factory where the labour is cheap, and that's it. Flair? Nah. And all this means that when you drive up the motorway today, it's as if you're stuck in that Pete Seeger song Little Boxes.
And the boys go into business and marry and raise a family
And they all get put in boxes, little boxes, all the same
There's a green one and a pink one
And a blue one and a yellow one
And they're all made out of ticky-tacky
And they all look just the same.
I truly despise boring cars. I hate the lack of imagination. It causes me heartache when I'm in a car that goes and stops and steers and does nothing else. Cars can, and should, be so much more than transportation devices, and if the car makers themselves continue to think they can't, they are ultimately bringing about their own demise.
---
Browse NEW or USED cars for sale on driving.co.uk
---
One day Google and Uber and Apple will launch driverless machines that will get us from place to place cheaply and safely. They will be the easyJets of the road, and everyone will climb aboard unless the established carriers can find a way to thrill and excite and dazzle us. That glass of champagne when you take your seat on a BA flight. That's what the car makers need to install.
Currently, though, if you drive a Renault crossover or a Hyundai saloon or a Vauxhall hatchback, what you've got is a box. A tool you buy by the yard; a tool with no personality, no character, no soul. And if that's all you want, why didn't you buy a Golf?

Vauxhall Astra SRi NAV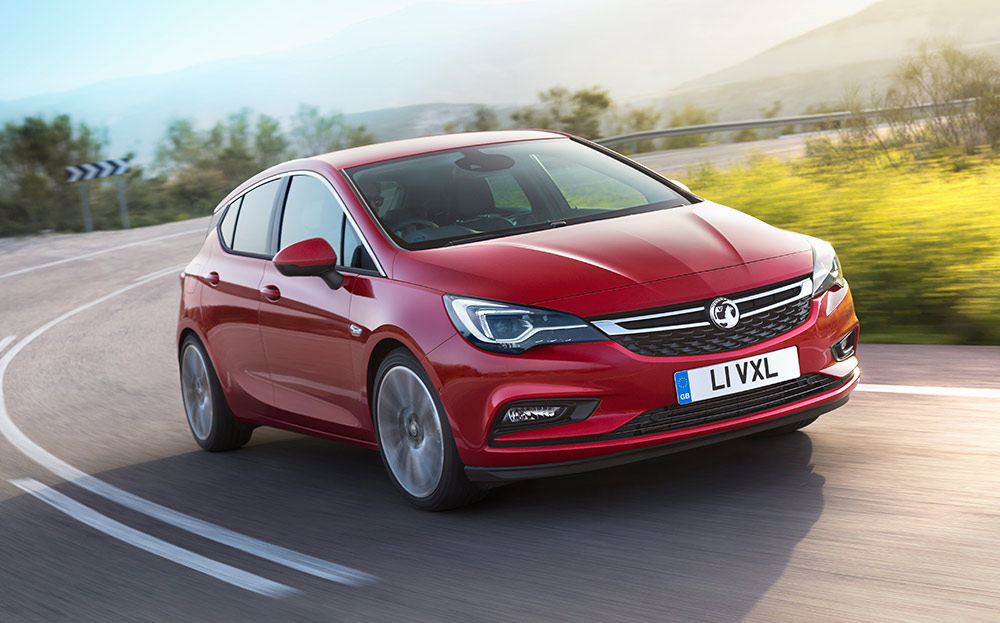 There was a problem with the Vauxhall Astra SRi. I was supposed to take it to the country one weekend, but on the Friday night Richard Hammond announced that he didn't like the colour of the Aston Martin Vanquish Volante he was supposed to be driving and went home in his own car.
I did like the colour, however, and I much preferred the idea of tooling around in a convertible Aston for the weekend to that of bumbling about in a mildly speedy Vauxhall. It was unprofessional, I know, but…
I still had to cobble together some thoughts on the Vauxhall, though. It was red and turbocharged and it would be fine for anyone who needed four wheels and a place to sit down when moving about. And now I'm out of space, which is probably a good thing, because I have nothing else to say about it.
Infiniti Q30 Premium Tech
Nissan's Infiniti brand has not been what you'd call a runaway success. The cars have always been ho-hum and have been sold to people in America who are too interested in food and the baby Jesus to notice they are tarted-up Datsuns.
The Q30's 2.2-litre diesel engine moves the car along and doesn't appear to have an alarming thirst for fuel, so that's fine. But it sounds like a canal boat when it's cold. It's so loud that it has to be fitted with noise-cancelling technology.
I think that's what the engine does, in fact: turns diesel into sound. Because it sure as hell doesn't turn it into large lumps of power. Every time I pulled out to overtake a caravan, I had to pull in again because there wasn't quite enough grunt. So, all things considered, that's not fine.
Skoda Superb SE L Executive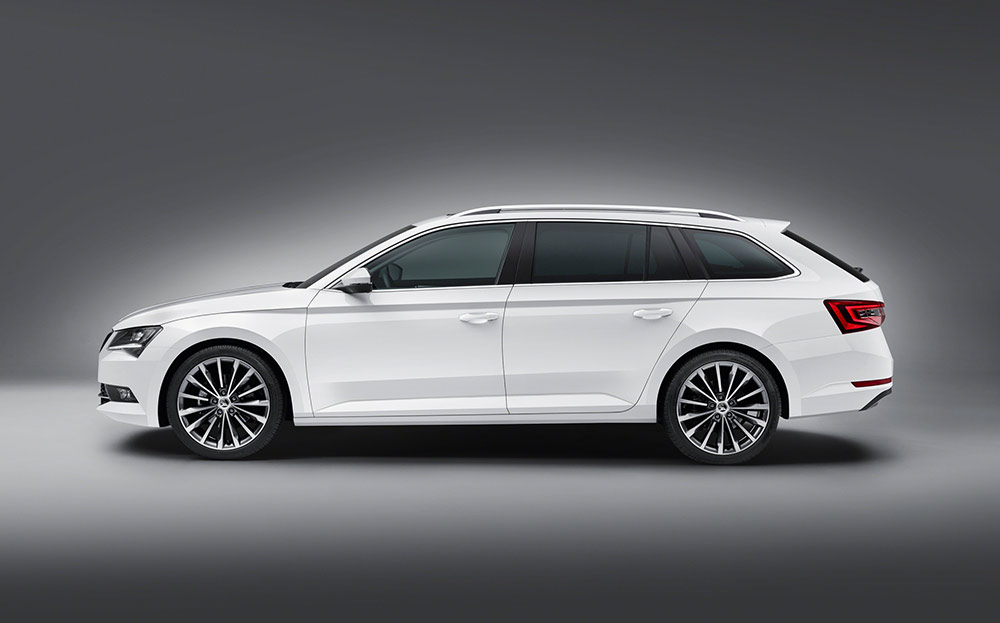 Not once before now, in more than 20 years of writing for The Sunday Times, have I sat for quite such a long time, watching the cursor blinking impatiently as it waits for me to write something down. I was going to explain that a Skoda Superb is a cheap way of buying a Volkswagen Passat, because that's what it is, under the skin. But the truth is, you're not going to be very interested in reading about a Volkswagen Passat either.
I drove for 200 miles up the M1 the other morning, and it was an endless procession of cars such as the Superb. And they all suffered from the same problem. They were all average. The Skoda has the same amount of soul as a fridge freezer. It's the sort of car that you'd buy by the foot.
"Hello. I'd like five-and-a-bit yards of car, please."
"Certainly, Geoff. Let me show you the Superb."
At no point when driving a Superb do you think, "Eugh." But you never think, "Wow", either. And that's not good enough.
Zenos E10 S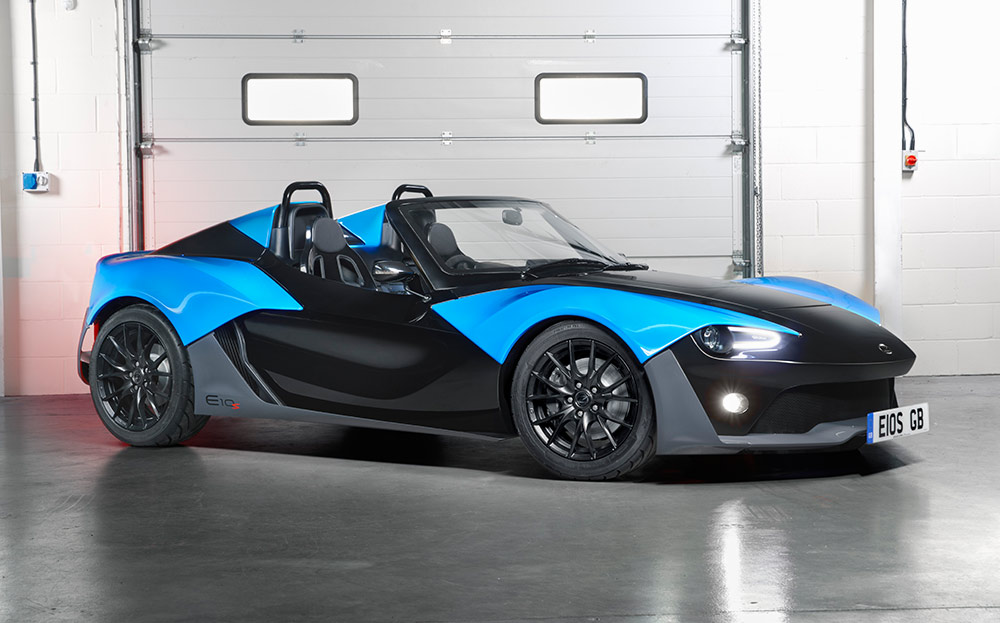 A sports car must be little and light. It should have a small, revvy engine and no more than two seats. The latest offering comes from Norfolk. It's called the Zenos and it's a sports car unplugged. It has no doors, no windows, no sun visors, no radio, no carpets and no roof of any kind. I have encountered better-equipped pencils. It has a Looney Tunes power-to-weight ratio, and that means it's bloody fast. You know the track is where it belongs, really. On the road, where I mostly drove it, the noise was fun for about a minute and then not fun at all. The exhaust bark is tremendous, but all you can hear is the wastegate, which sounds like a fat man who's using Victorian plumbing to flush away the after-effects of a particularly enormous dinner.
The steering became wearing too, because it's unassisted and very fidgety. And then, I'm afraid, we come to what might fairly be described as the turd in the swimming pool. The brakes. The front wheels have a tendency to lock up. An antilock system would solve all that, but the whole point of the Zenos is that you get no driver aids. I like that philosophy, when I'm on a sofa and someone else is doing the driving, in a race, on the television. But a bit less when I'm heading towards a tree in a cloud of my own tyre smoke.
Renault Kadjar dCi 130 Signature Nav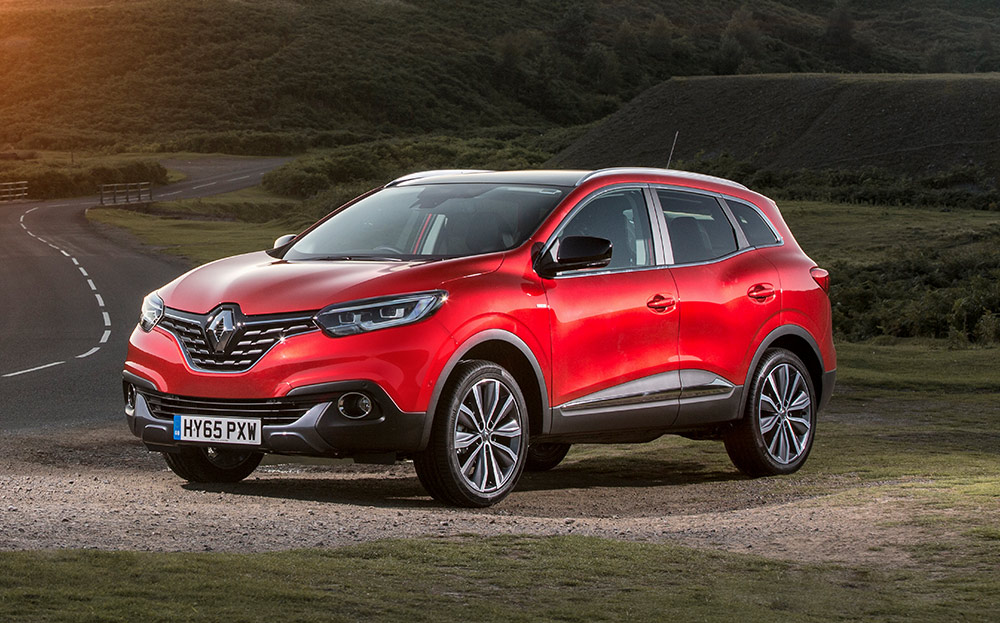 This car started out in life as the sensible but dreary Nissan Kumquat and was then turned, for accountancy reasons, into a Renault Kadjar. A name dreamt up by an agency when all the other names have gone. No one is going to yearn for the day they own a Kadjar.
No one is going to spend hours on a configurator, seeing what it would look like in orange or with bigger wheels. It will never be seen in a Fast and Furious film. It'll never be an option in the Forza Motorsport video game. It'll never be a poster on a young boy's bedroom wall.
There will never be an Airfix model, or a fast R version that will sweep to victory on a racetrack. It offers nothing that would make you buy one if you could use a Google car-club vehicle instead. Both are soulless tools. But one is much, much cheaper.
BMW X1 xDrive25d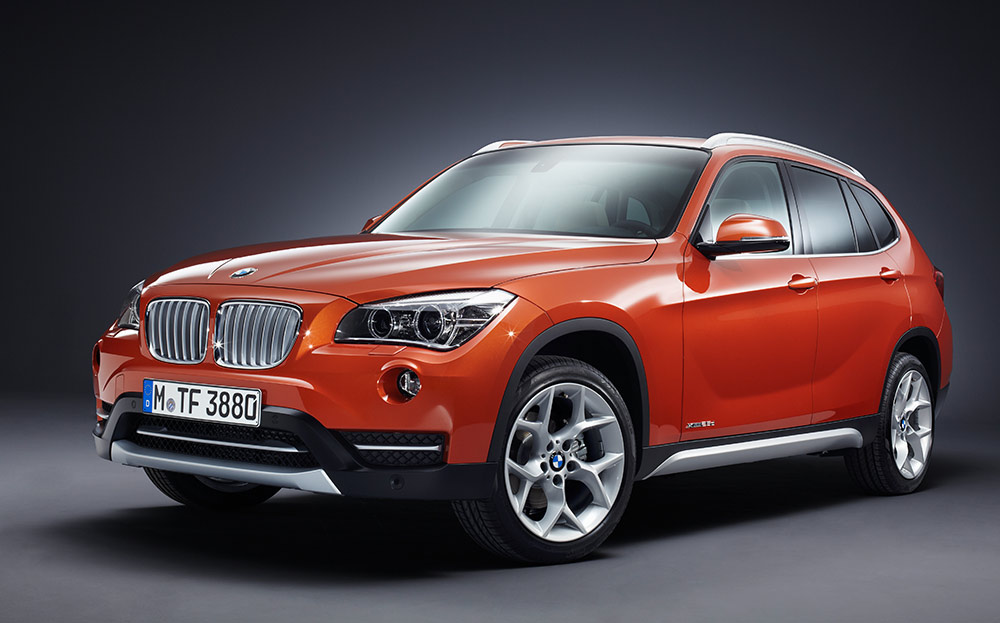 BMWs feel utterly German. Except for the horrible old X1. You got the distinct impression that BMW's engineers — quite rightly, in my view — didn't want to build a so-called crossover. So they had it made in factories in India, China and Russia, and it felt like it. In fact it felt like a cement mixer. Unfortunately for the BMW purists, it was a huge sales success, so the company had to make a newer version.
My test car was fitted with four-wheel drive, so you might think it'd have been able to deal with a bit of muddy ground. Nope. On a short piece of level grass it was skidding about all over the place.
The range-topping TwinPower 2-litre diesel that I drove didn't feel speedy. In fact it left the line about as enthusiastically as its designer got out of bed in the morning. With a plaintive cry of: "Must I?"
I suppose that, all things considered, it's not a bad car. It doesn't crash all the time, or explode. If it were a Kia or a car from one of those weird Chinese companies, you'd say it was quite nice.
But because it says BMW on the back, and because you know just how good BMWs can be, you expect something better.
Seat Leon X-Perience SE Technology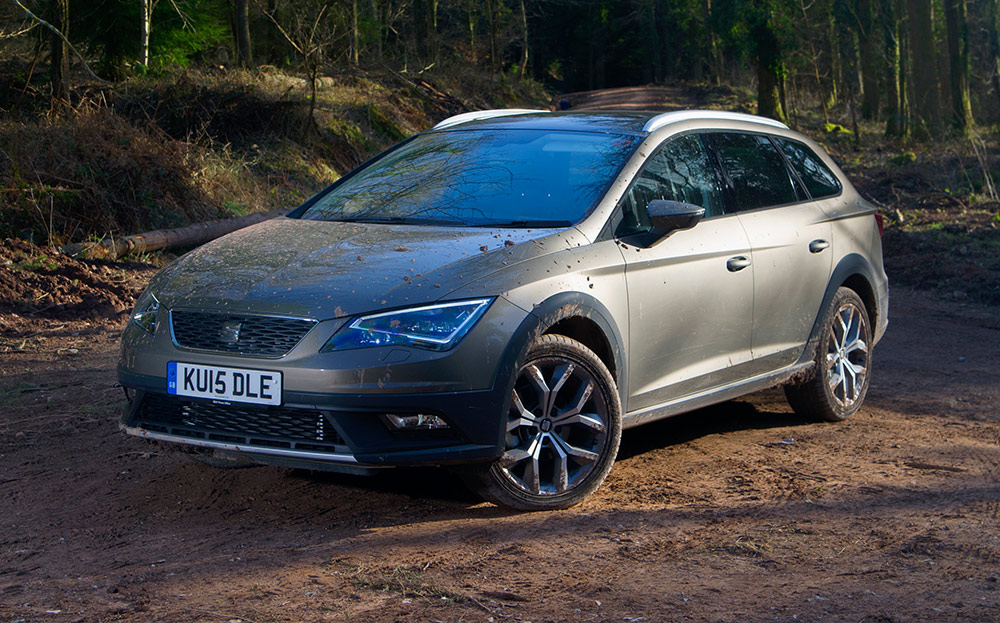 Since I started testing cars 31 years earlier, I'd never driven a Seat. The company had never offered, and I'd never asked, because I really couldn't see the point.
The Seat Leon X-Perience SE Technology that was sent for review had very snazzy door mirrors, but apart from this it was easily the most nondescript waste of metal, glass and plastic since Microsoft's Kin phone. And it was brown.
Seat tries to jazz this up by saying it's actually Adventure Brown, but there's no such thing.
Any attempt to use second for a low-speed manoeuvre means you will judder to a halt and people will point and laugh and you will feel foolish.
I'm grateful to Seat for lending me this car because it reinforces every belief I've held about Seat's cars. They're a waste of time.
Nissan GT-R Track Edition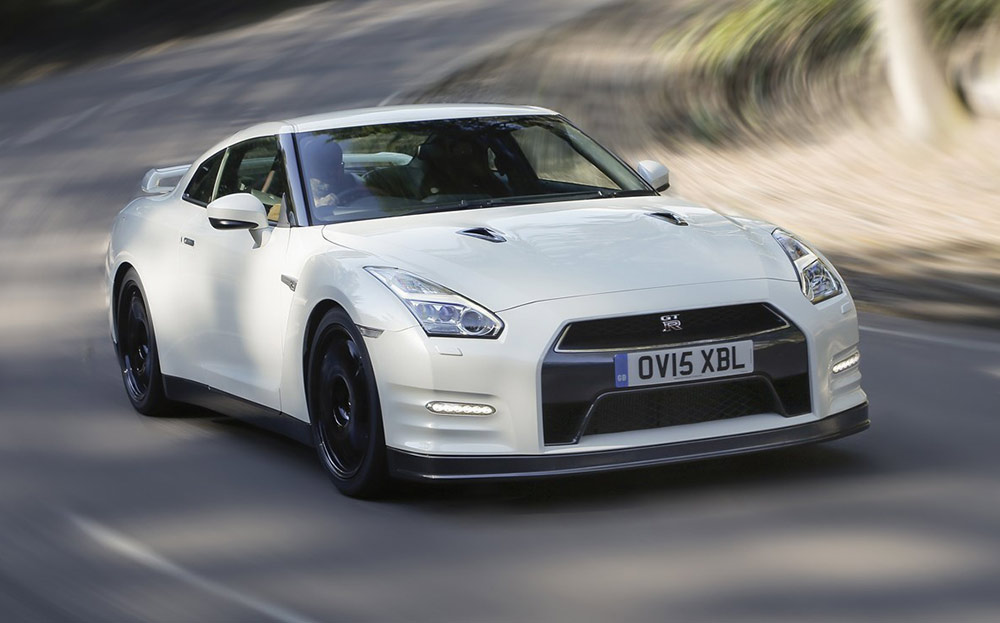 Jimmy Carr was in the passenger seat of the GT-R Track Edition, and after less than half a mile he asked if the sat nav was programmed only to take the occupants to the nearest chiropractor.
I'm always hesitant to say that a car is dangerous, because it's a legal minefield, but this one gets bloody close. Twice in an hour I very nearly had an accident because of the sudden and unexpected changes in direction.
There is no give. At all. Drive over a manhole cover and you get some idea of what it might be like to be involved in a plane crash. You actually feel the top of your spine bouncing off the inside of your skull.
So we are left here with a tragic conclusion. The standard GT-R is a five-star car. It is one of the best cars in the world. And yet this track-day abomination gets no stars at all. Because it's pretty much useless.
Volkswagen Scirocco 2.0 TDI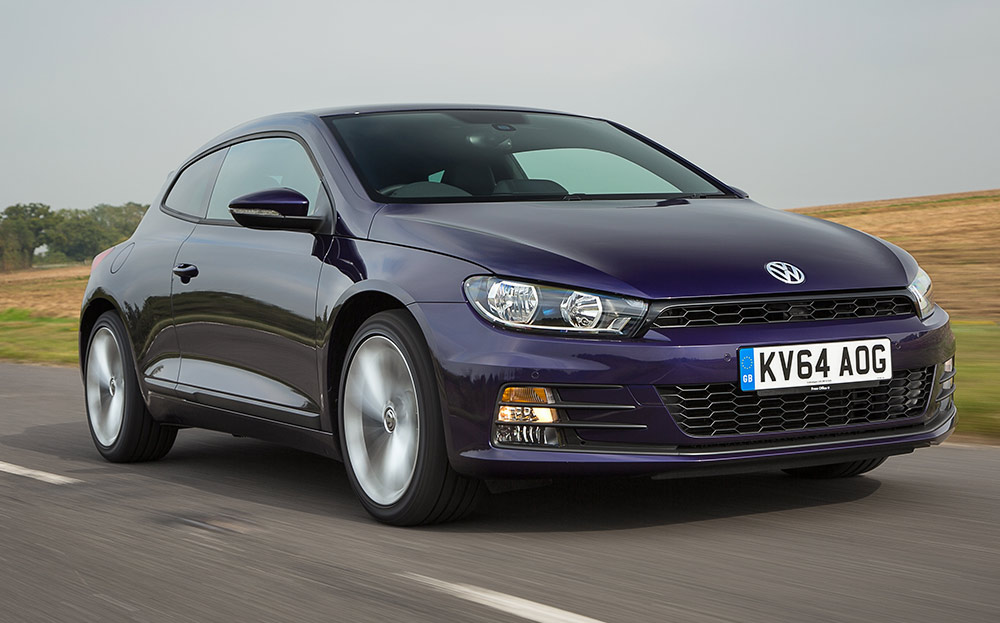 I was born with a love of cars, a love that was ignited by the Maserati in my Ladybird Book of Motor Cars and nurtured by my first serious relationship, with a Ford Cortina 1600E. But it was cemented in place by my first car, a Volkswagen Scirocco.
Truth be told, I didn't really want to drive the new Scirocco, for all the reasons that you read about on the Dear Deidre page in The Sun. You know how it goes. You enjoyed a year-long relationship 35 years ago. You hook up again, thanks to Facebook. And she has turned into a moose. Nobody wants that in their lives. Better to keep love from the past as a memory.
It doesn't look right and it makes all the wrong noises when you start the engine, and there's no getting round the fact that you are driving a car based on the Golf Mk 6, not the current and much better Mk 7.
Also, it stalls a lot. Doubtless for reasons that have a lot to do with the polar bear, this diesel engine needs a bootful of revs before you can even think about setting off. And then, when you do, you think something is broken, because there simply isn't enough oomph.
As an overall package it did nothing all week except remind me how much I wanted a Golf GTI.
Hyundai i800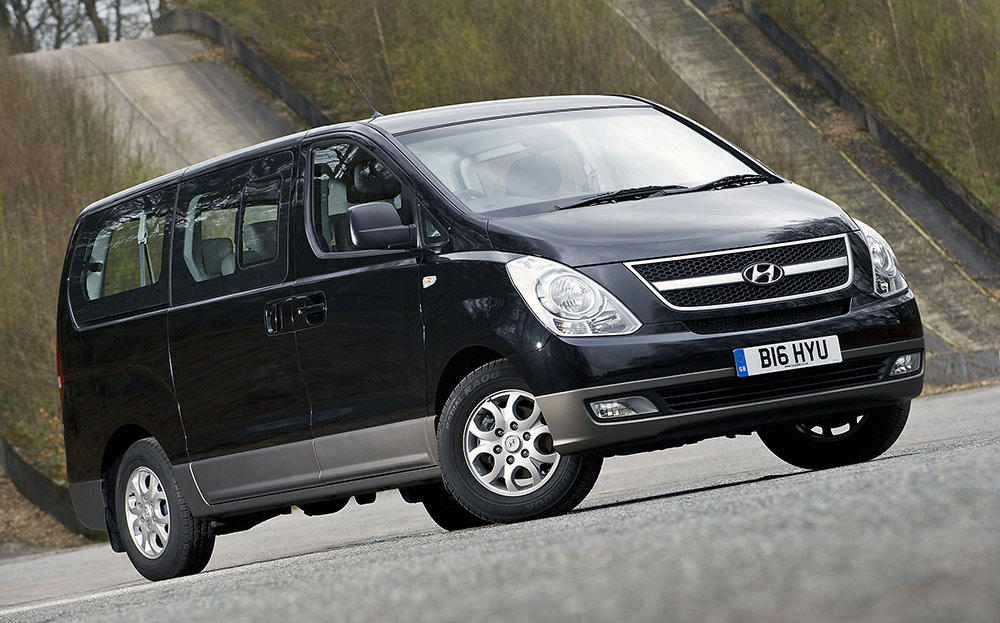 The Hyundai i800 is worse than that parasite that burrows into children's eyes. It's worse than the cubicle on a hot army base with a D&V outbreak. It's worse than trying on trousers, even. I would rather apply sun cream to James May's back than travel again in a Hyundai i800.
It's annoying. Hyundai knows how to make a decent car. But with this one it has chosen to make one that is boring and slow and ugly and awful.
Because it probably figured there was no point in trying with a car that was going to be bought only by African taxi drivers and European Catholics who'd had too many children and were consequently too exhausted to notice that they were going at just 6mph.
I will never go in one again. Even if it's three in the morning and it's raining and I just want to get home and it's what the taxi driver happens to be driving. Because I'd rather sleep on a bench and catch flu.