The Clarkson review: Seat Leon X-Perience (2015)
Does this Spanish fly? No, it's a homage to catatonia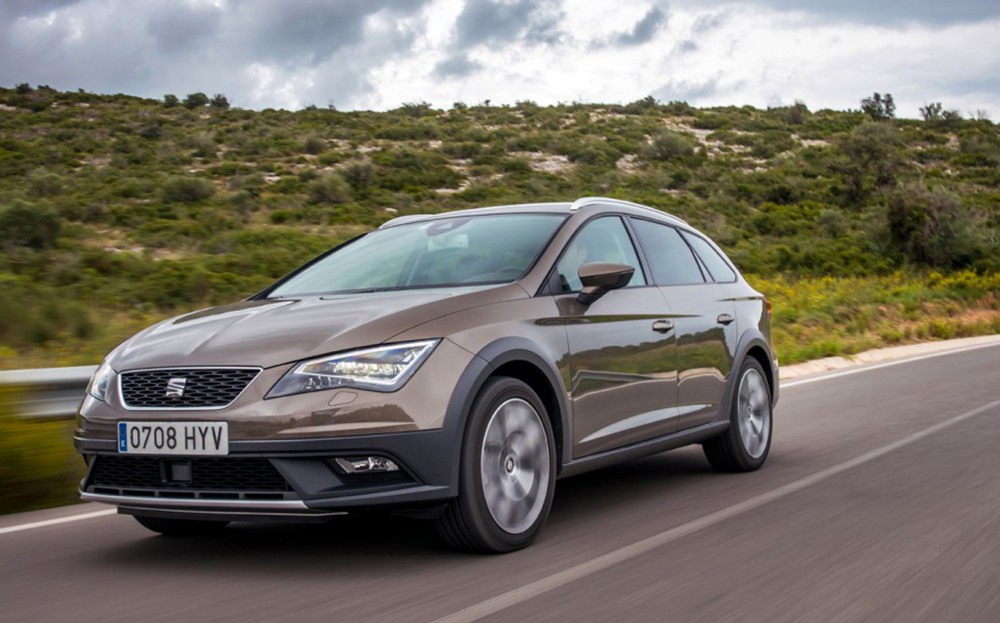 Seat Leon, from £16,530
This is one of the most important reviews I have yet written. Because since I started testing cars 31 years ago I have never once driven a Seat. The company has never offered and I've never asked because I really couldn't see the point.
---
Search the used Seat Leons for sale on driving.co.uk

---
Unlike Jaguar or Honda or Chevrolet, Seat wasn't created by one man with a vision and a passion for speed, beauty and power. It was created because at the time Spain was emerging from its Third World status and the government didn't want its people squandering their beads and their chickens, or whatever currency they used at the time, on high-value imports such as cars.
So it did what all emerging nations do: set up a factory on home turf that made cheap little runabouts and then put huge taxes on imported cars. The choice for Spanish consumers was simple: buy a Seat for £2.75 or a Volkswagen for £856bn.
This may seem sound economic thinking but the fact is that when you are making a car for people who are trading up from a mule, and there's no competition and the bean counters are all civil servants, it's not going to be very good.
The government didn't even bother giving it a decent name. It's all very well coming up with a statist acronym for the Spanish Car Company, but did it not think, "Wait a minute. If we sell this thing in the English-speaking world, Seat is going to look a bit silly"?
At least it didn't go for Spanish High Industry Technology.
When I first started to notice Seat, it was making Fiat Pandas under licence and I didn't bother driving one because why would I care about an Italian car made by a bunch of people who the week before had been shooting one another and stabbing cows?
Since I started testing cars 31 years ago I have never once driven a Seat. The company has never offered and I've never asked because I really couldn't see the point
Eventually the deal with Fiat fell apart, and Seat had a bash at going it alone. Do you remember what it came up with? Nope. Me neither. But it can't have been much of a success because pretty soon its bosses were standing outside Volkswagen's headquarters, hoping for assistance.
Today Seat makes Volkswagens. They don't look like Volkswagens, but if you examine every piece, by which I mean the engines, the gearboxes and all the switches, you will find they are identical to the engines, gearboxes and switches that you find in a Golf.
So why would you buy the Seat version? Who would choose to have his car made by Spaniards, who are good at fishing off Cornwall, when he could have the exact same thing made by Germans, who, let's be frank, are good at making cars?
---
Click to read more CLARKSON REVIEWS or search NEW or USED cars for sale on driving.co.uk
---
The answer is simple. Seat's Golf — the Leon — is cheaper than VW's Golf. But again there's a problem. Because if you want a cheaper Golf, you can buy a Skoda Octavia. Which is made by Czechs, who are also good at making cars.
The idea is, though, that if you buy a Seat you get a cheaper Golf with a bit of Mediterranean flair and pizzazz. A bit of that Barcelona angel dust. Which raises a couple of questions about the Seat Leon X-Perience SE Technology that was sent round to my house last week.
What Mediterranean flair? What pizzazz? What Barcelona angel dust?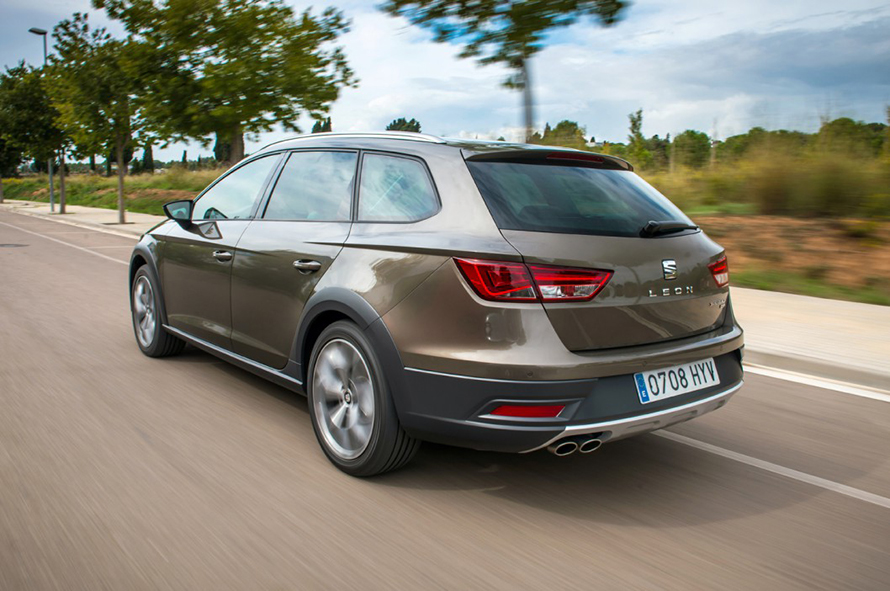 Yes, I agree, it had very snazzy door mirrors, but apart from this it was easily the most nondescript waste of metal, glass and plastic since Microsoft's Kin phone. And it was brown.
Seat tries to jazz this up by saying it's actually Adventure Brown, but there's no such thing. Adventure colours are purple and lime green. You never see a brown Hobie Cat or a brown jet ski or a woman in brown underwear. Unless she's, like, 90.
This car is supposed to put us in the middle of Barcelona, sitting in a fun little restaurant on a sunny day, watching the crowds go past that Middle-earthy cathedral, but in fact it's as far removed from that as a monster truck is from the gurgle of a newborn baby. I tried as I drove along to imagine who on earth would want to buy such a thing.
But I couldn't. Because I can't think of anyone I've ever met, seen or heard about who would sit down with the calculator and say: "Right. I want a cheap Volkswagen, but it must be built by Spaniards, not Czechs."
Seat tries to jazz this up by saying it's actually Adventure Brown, but there's no such thing. Adventure colours are purple and lime green
I assume, though, such a person must exist. So, for the benefit of the nurse who must read this out to him after she's mashed his breakfast, here goes . . .
The car I tried is fitted with a 148 brake horsepower turbodiesel engine that has been tuned to deliver as many miles to the gallon as possible. A million times a second it takes note of where your foot is on the accelerator, what gear you've chosen, the barometric pressure, the ambient temperature and the engine temperature before deciding — precisely — how much fuel should be delivered to the cylinders. And the result is: unless you give it a bootful of revs when setting off, you'll stall.
Also, any attempt to use second for a low-speed manoeuvre means you will judder to a halt and people will point and laugh and you will feel foolish. I haven't stalled so much since I last drove a Golf diesel, which, of course, has exactly the same engine.
Speaking of which. The X-Perience tag tells us that this car is an estate and has the four-wheel-drive system used in the Golf Alltrack and the Skoda Octavia Scout. And not only do you get the benefit of all-wheel drive, but it rides higher than the basic Leon, and some of the more vulnerable panels are shrouded in plastic. It might not be a bad farm car, this. Apart from the stalling. And the fact that an almost identical Skoda is cheaper. Certainly the boot is huge.
Further forwards, you get a Golf steering wheel, a Golf sat nav system, Golf climate control and Golf dials, all for only a fraction more than you pay for exactly the same stuff in a Skoda.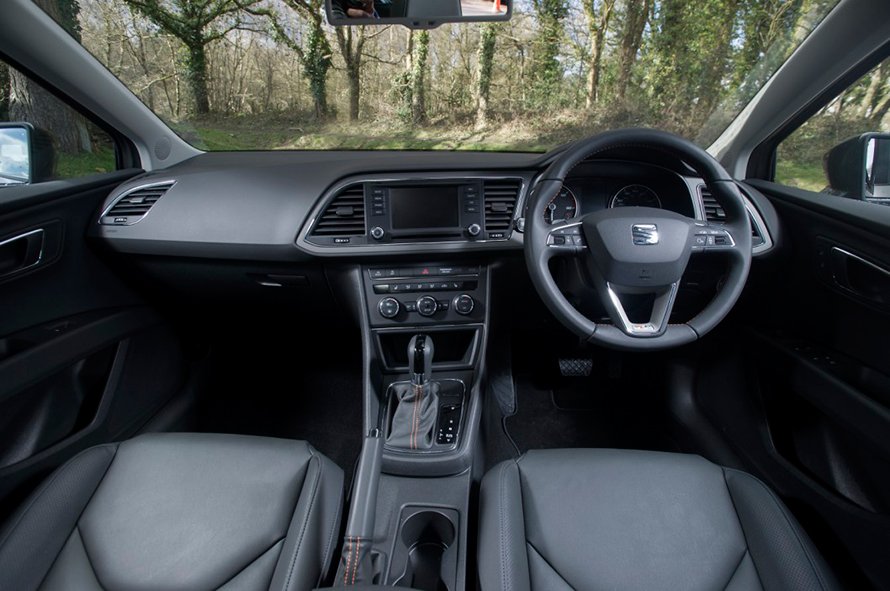 I liked the vast electric glass sunshine roof. But further investigation revealed it to be a £1,060 option. In fact most of the stuff on my test car was an option. God knows what you get on the £26,905 basic Leon X-Perience SE Technology. Four wheels and a seat, probably.
To drive, however, it feels like a Lamborghini Aventador. I'm lying. I just wanted to think of something different to say because, actually, it feels like a Golf or an Octavia, and I bet you're getting a bit fed up with that observation now. I know I am.
So let's conclude. I'm grateful to Seat for lending me this car because it reinforces every belief I've held about Seat's cars. They're a waste of time.
If they were bright and funky, ran on rioja and had upholstery made from prawn shells, then I could see the point. They would offer an upbeat, flamenco alternative to a humourless Volkswagen.
But they don't. The car I drove was boring. And brown. And you can buy an Octavia Scout, which is the same car, only better-looking, for £1,500 less.
2015 Seat Leon X-Perience SE Technology specifications
Price: £26,905
Engine: 1968cc, 4 cylinders
Power: 148bhp @ 3500rpm
Torque: 251lb ft @ 1750rpm
Transmission: 6-speed manual
Performance: 0-62mph: 8.7sec
Top speed: 129mph
Fuel: 57.6mpg (combined)
CO2: 129g/km
Road tax band: D (free for the first year; £110 thereafter)
Release date: On sale now
---
Search the used Seat Leons for sale on driving.co.uk

---