The Clarkson review: 2015 Renault Kadjar
Not coming to a young boy's bedroom wall near you
---
Published 01 December 2015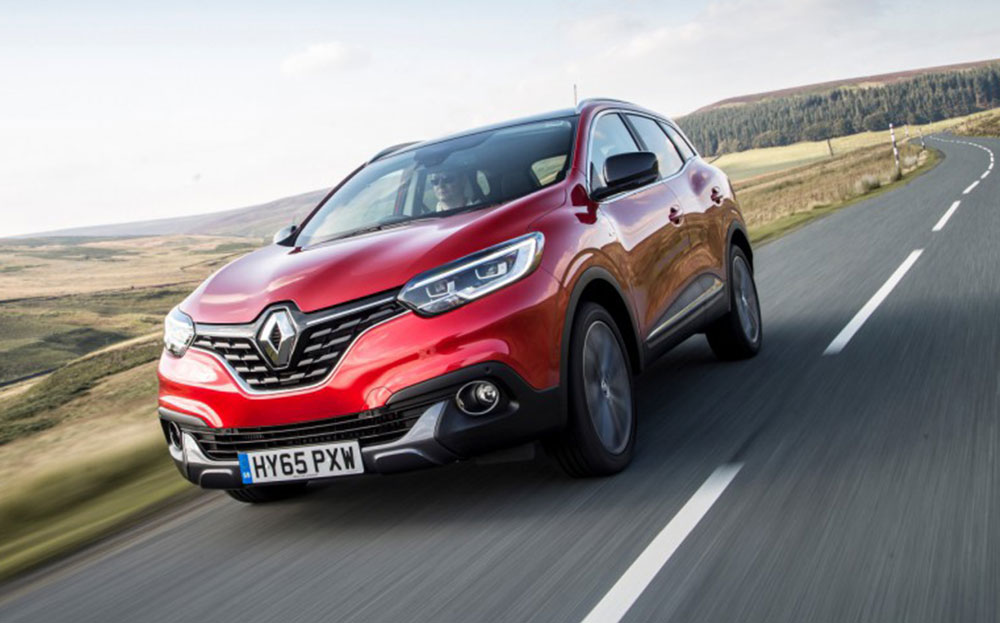 Renault Kadjar, from £17,995
AS YOU know, I try every Sunday morning to brighten your day with some frivolous and not-at-all important observations about the car I've been driving the previous week. But today is different. Today I need to be a bit serious.
---
Search for used Renault Kadjars for sale on driving.co.uk
---
Right now, all the world's big car makers are engaged in a mad dash to replace the petrol engine with something more in tune with the times. Honda and Hyundai are rushing towards hydrogen fuel cells, and BMW is looking at electric propulsion with small generators to keep the batteries charged. Elsewhere there are pure electric cars, plug-in hybrids and ultra-low-emission diesels.
It all sounds very interesting, but it's pointless, I'm afraid, because in 10 or 20 years the three biggest car makers in the world will not be Toyota, Volkswagen and General Motors. They will be Google, Apple and Uber. That's because they have come to understand something more important than what goes under the bonnet. They've come to understand that you don't need a car. But you do need one tomorrow morning, at about ten past eight. And on Thursday afternoon for a couple of hours.
In 10 or 20 years the three biggest car makers in the world will be Google, Apple and Uber
Think about it. This morning your car is parked outside your house doing nothing except costing money. You probably won't use it at all until tomorrow morning, when you'll be forced to drive through all the roadworks and all the jams so that you
can leave it outside your office all day. Where it will probably be keyed, or broken into.
Life will go on like this for months until one day it needs a service, or it breaks down, and that'll be a nuisance because then you'll have to make alternative travel arrangements, which will be a chore. You're paying thousands of pounds a year, then, for something that you use for — what? — 5% of the time? Two per cent?
The car, therefore, has become like a fondue set. You have one because that's the done thing. But if you actually stop for a moment you can't for the life of you work out why.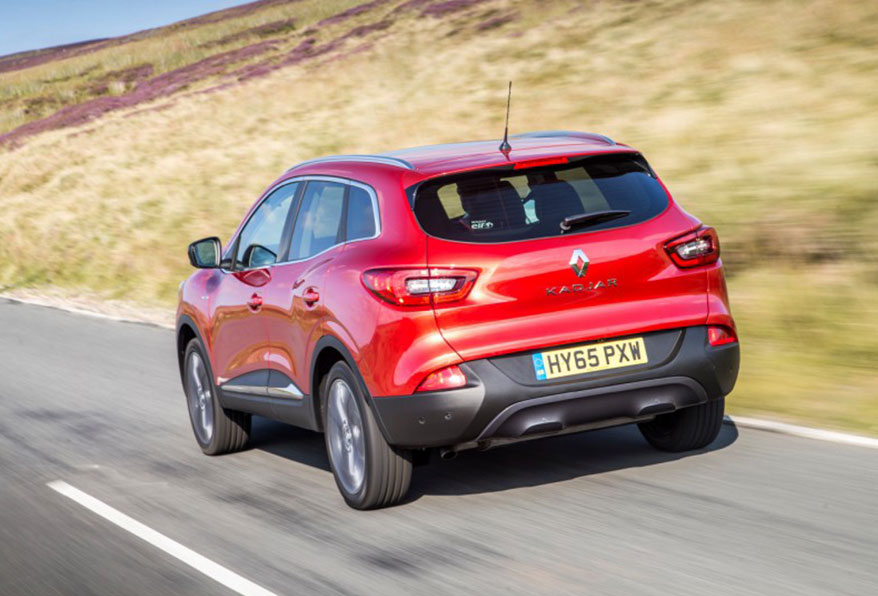 It's the same story with your fridge. Why do you have one today, taking up a corner of your kitchen and making noises, when you can have milk and butter delivered every day and there's a supermarket on every street corner? Why not let Waitrose pay the electricity bills to keep your food fresh?
It really is the same story with your car. Wouldn't it be better if you had access to some wheels only when you needed them? Of course it would, and that's what Google and Apple and Uber have grasped. We won't buy their cars. We will share them.
So if you decide on a whim to visit your parents one afternoon, you tap a few passwords into your phone and in minutes a car arrives. Maybe it will have a driver. Maybe it will be driven by nobody at all. Maybe it will run on electricity from the mains or electricity created by hydrogen fuel cells. All you care is that a) it will get you where you're going and b) when you've finished with it, it will cost nothing at all.
The only way today's big car companies can fight off this new pressure is to make their cars more glamorous and more exciting than ever before
Never again will you have to look for a parking space, or worry about the meter running out, or pay for insurance, or book an MoT test, or break out the bucket and sponge on a Sunday morning.
If I were running one of today's big car companies I'd be worried sick about all this, because the whole business model on which their empires are founded is daft. They're making us pay thousands and thousands of pounds to buy something that we won't use 95% of the time.
And that in the remaining 5% is a bloody nuisance, because of the jams and the buses and the cyclists and the Gatso cameras and the CCTV-monitored junctions and the speed-awareness courses and the 20mph limits that are being imposed because every council is now being run by a bunch of frizzy-haired lunatics.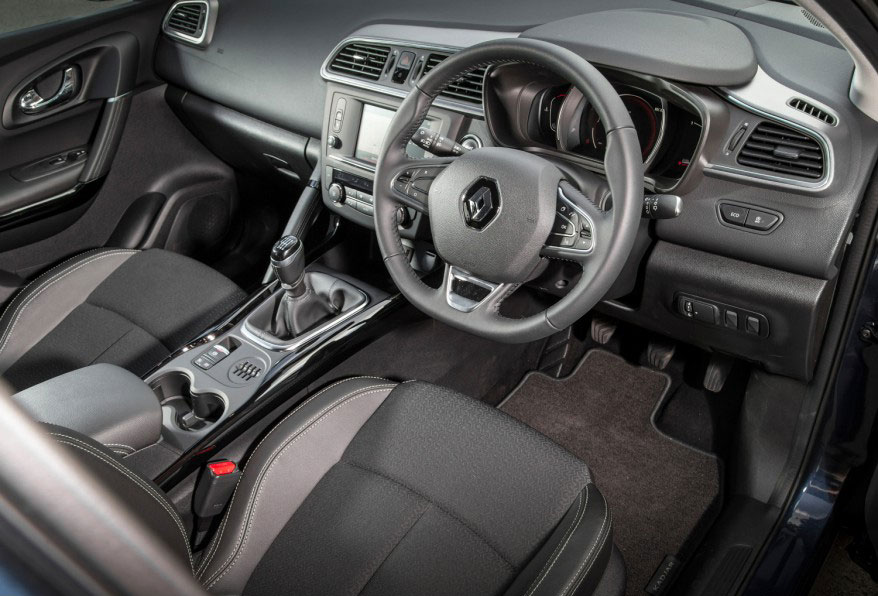 Of course, in our minds the car is still glamorous and exciting. It's a big Healey sweeping through the lanes at 100mph. It's an Alfa Romeo on the Amalfi coast with a young woman in a headscarf in the passenger seat. It's a growl and a roar.
But it isn't. Peel away the history, put down the rose-tinted spectacles and you'll see very clearly that it's just a tool. And that because it's just a tool, it's vulnerable to pressure from a newer tool that makes personal mobility cheaper and easier.
The only way today's big car companies can fight off this new pressure is to make their cars more glamorous and more exciting than ever before. They need to accept that on a practical level they can't compete with Google's silent igloo and must inject their new models with the sort of pizzazz that will make a grown man drool. They need to rekindle the spirit of the big Healey and the convertible Alfa Romeo.
Watchmakers did it when Casio came along. Restaurants did it with the dawn of fast food. Airlines and supermarkets are trying to do it now to fend off budget alternatives. But car makers are not doing it. They are so obsessed with eco-twaddle and new propulsion systems that they are forgetting about the one thing that will keep us buying their products: excitement.
Renault Kadjar: a name dreamt up by an agency when all the other names have gone
You get none from the car you see photographed this morning. It started out in life as the perfectly sensible but dreary Nissan Kumquat and was then turned, for accountancy reasons, into a Renault Kadjar. A name dreamt up by an agency when all the other names have gone.
No one is going to yearn for the day they own a Kadjar. No one is going to spend hours on a configurator, seeing what it would look like in orange or with bigger wheels. No one will search for it on YouTube. It will never be seen in a Fast and Furious film. It'll never be an option in the Forza Motorsport video game. It'll never be a poster on a small boy's bedroom wall. There will never be a Renault Kadjar Airfix model, or a fast "R" version that will sweep to victory on a racetrack or in a rally stage.
The Kadjar offers absolutely nothing that would make you buy one if you could use a Google Igloo instead. Both are soulless tools. But one is much, much cheaper.
I've singled out the Kadjar because that's what I've been driving for the past week. But the same thing is true with the majority of cars you can buy these days. They're just an expensive, awkward hassle that you can do without.
Of course, the car as we know it will survive. Niche manufacturers such as Ferrari and Bentley will soldier on, perhaps making luxury or speedy versions of the Igloo. And you'll still be able to buy classics.
But I can assure you of one thing: many, many years from now, when people gather at a racetrack to give their old self-drive, self-owned, petrol-driven "cars" a bit of a blast, no one will turn up with a Renault Kadjar.
2015 Renault Kadjar dCi 130 Signature Nav specifications
PRICE: £24,795
ENGINE: 1598cc, 4 cylinders
POWER: 129bhp @ 4000rpm
TORQUE: 236 lb ft @ 1750rpm
TRANSMISSION: 6-speed manual
ACCELERATION: 0-62mph: 9.9sec
TOP SPEED: 118mph
FUEL: 62.8mpg (combined)
CO2: 117g/km
ROAD TAX BAND: C (free for first year; £30 thereafter)
RELEASE DATE: On sale now
---
Search for used Renault Kadjars for sale on driving.co.uk
---