The Clarkson review: Volkswagen Scirocco 2.0 TDI
Dear Deidre, I had a fling with my first love. She's lost it
---
Published 12 January 2015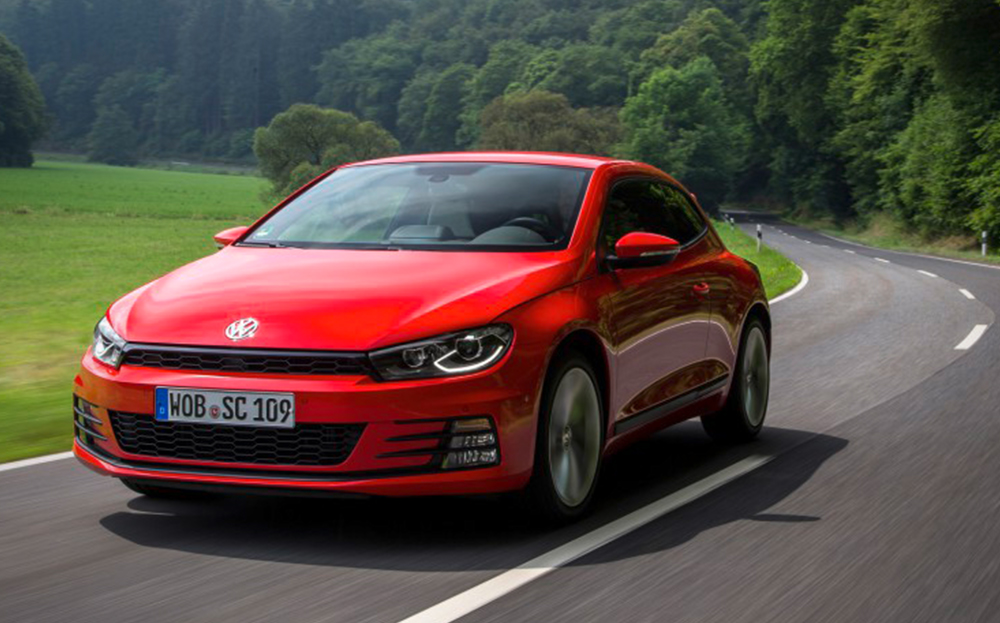 THIRTY-FIVE years ago, having achieved 110 words a minute in my shorthand exam — by cheating — I became a qualified journalist and immediately went to work for my parents as a travelling sales rep flogging Paddington Bears. This is because they were offering me a company car.
I agonised for many months over what that car should be, because this was 1980, a period of great change. Most of my friends had Triumph Dolomite Sprints and Ford Escort RS2000s, and those certainly had a great deal of appeal. But the hot hatchback had just been born and, I dunno, that seemed to be even better somehow.
---
Browse the used Volkswagen Sciroccos for sale on driving.co.uk
---
And then there was the Vauxhall Chevette HS, which, despite its rear-wheel-drive, rally-bred layout, wasn't an old-school car, but then it wasn't a hot hatchback either. And, as I recall, it could do 0 to 60mph in 7.9 seconds, which was 0.2 of a second faster than the Volkswagen Golf GTI. Which in turn was 0.1 of a second faster than a Ford Escort XR3. This sort of thing mattered then, more than almost anything else.
Eventually Volkswagen came to the rescue by announcing that it would be fitting the engine from the Golf GTI into its Scirocco to create a hot coupé. I went for a fetching gold paint job that I teamed with brown velour seats and a brown dashboard.
Then, having bought the car, I immediately ruined it by fitting gigantic 205/60 white-walled tyres that filled the arches very well and looked extremely snazzy. But they made the steering wheel feel as though it had been set in concrete. Reversing into a tight space took about an hour and burnt 4,000 calories.
This is why there were no gyms back then. In the days before power steering we didn't need them. We'd get a full upper-body workout every time we wanted to go round a corner.
However, despite the enormous effort required to drive my Scirocco, I loved it more than life itself, and in one year we did 54,000 miles together. I would drive to the pub and not drink for five hours so that I could have the pleasure of driving it home again. I'd go all the way to Wales to see a shopkeeper I didn't like, who wouldn't buy any bears, because it meant I could spend a whole day in my Volkswagen.
And when I wasn't driving it I was talking about it, sometimes to girls, who would listen for a while to see if I might start talking about something else and then wander off when they realised I wouldn't. But mostly to other men, who thought that because my car had front-wheel drive I might be a bit hairdresserish. I'd then pass them on the way home standing by their upside-down rear-wheel-drive cars and laugh.
I was born with a love of cars, a love that was ignited by the Maserati in my Ladybird Book of Motor Cars and nurtured by my first serious relationship, with a Ford Cortina 1600E. But it was cemented in place by that Scirocco.
Which is why I was delighted several years ago when VW said it would use exactly the same recipe to make a new Scirocco. It would simply take a Golf and give it a new, sleeker and more attractive body.
The trouble was that the body it selected wasn't sleek or attractive. It looked sort of broken and fat at the back. And why would you pay a premium to buy a car that looked even worse than the hatchback on which it was based?
VW came up with another reason for not buying one when it brought out the diesel version. Because there we had a car that didn't look as good as the hatchback, was based on the previous generation anyway and had an engine entirely unsuited to coupé motoring.
When it came along, James May and I tried to make some television commercials about it on Top Gear, and I seem to recall we managed to spark fury in the process. Mostly I guess on the part of Volkswagen, which was probably not best pleased to have its car and its excellent advertising ridiculed in a series of casually offensive jokes about Germans.
Truth be told, I didn't really want to drive this car for all the reasons that you read about on the Dear Deidre page in The Sun. You know how it goes. You enjoy a year-long relationship 35 years ago. You hook up again, thanks to Facebook. And she has turned into a moose. Nobody wants that in their lives. Better to keep love from the past as a memory.
But then in the run-up to Christmas I went to retrieve my Mercedes from the garage and it had been in there for such a long time that it wouldn't start. It was right on the edge. The starter motor clicked and there were many whirring noises, but despite a great deal of pleading from me, and a lot of counting to 10 before trying again, there simply wasn't enough juice in the battery to prod the V8 into life.
I needed four wheels and a seat. And a boot for all the presents. And all that I could get my hands on in the time available was the Scirocco diesel.
It still doesn't look right and it still makes all the wrong noises when you start the engine, and there's no getting round the fact that you are driving a car based on the Golf Mk 6, not the current and much better Mk 7. Oh, and you can't see anything out of the rear-view mirror. And what's this? Yes. It's stalled.
It stalls a lot. Doubtless for reasons that have a lot to do with the polar bear, this diesel engine needs a bootful of revs before you can even think about setting off. And then, when you do, you think something is broken because there simply isn't enough oomph.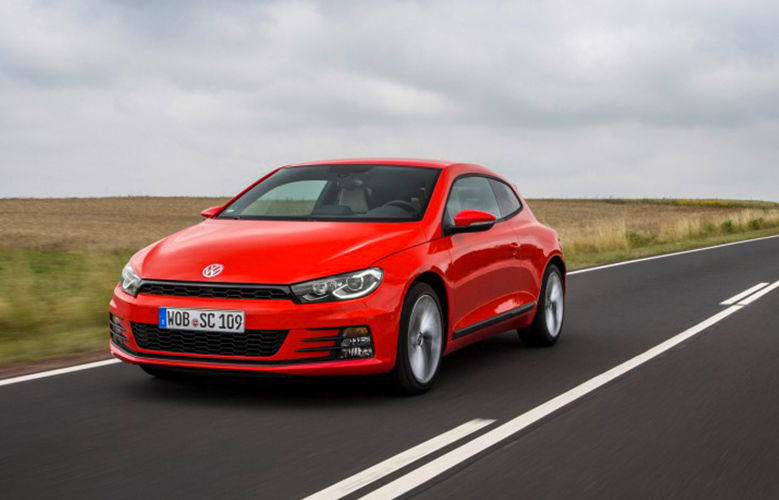 On top of the dashboard are three dials in a raised binnacle. They tell you nothing you need to know but they look good. They look sporty. They tell you that you are a man in a hurry, but here's hoping you aren't, because this is not a fast car.
And the gearing's weird. Time and again when cruising along the motorway I'd try to change up from sixth. And third is so high that in town it's never really an option. Probably the polar bears again.
Yes, it's priced well, and, yes, the Scirocco badge still carries a bit of kudos, thanks entirely to the Mk 1 that I fell in love with. It's also beautifully made and blessed with some lovely touches — pillarless doors being the standout feature on this front.
But as an overall package it did nothing all week except remind me how much I wanted a Golf GTI. A modern version of the Scirocco, but with a better-looking body and the sort of engine you expect in a car such as this.
Volkswagen, then, has got it the wrong way round. It has built a coupé that forces you to buy the hatchback instead. I hope it addresses this when the time comes for a replacement.
Clarkson's verdict ★★☆☆☆
My angel has become a moose
Volkswagen Scirocco 2.0 TDI specifications
Engine: 1968cc, 4 cylinders
Power: 148bhp @ 3500rpm
Torque: 251 lb ft @ 1750rpm
Transmission: 6-speed manual
Performance: 0-62mph: 8.6sec
Top speed: 134mph
Fuel: 67.3mpg (combined)
CO2: 109g/km
Price: £23,455 (€29,925)
Release date: On sale now
---
Browse the used Volkswagen Sciroccos for sale on driving.co.uk
---