The Clarkson Review: 2016 Vauxhall Astra SRi
I need a screensaver — and this ain't it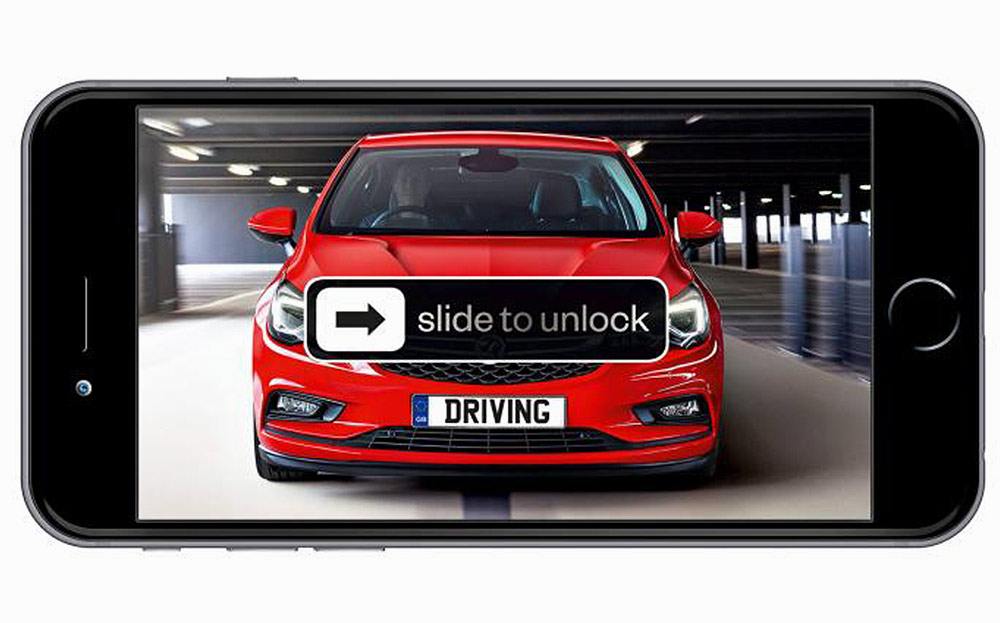 I'VE JUST had the editor on the phone, wondering why I haven't responded to his emails and whether I'm going to send him my road-test report on the Vauxhall Astra SRi — because I'm way past the deadline.
I'm not procrastinating, I promise. I really do have a twofold problem. First of all, I can't think of anything interesting to say about the Astra, and, second, I have spent the past two days with a mobile telephone that works perfectly, except the screen, which doesn't work at all.
I spent most of yesterday morning holding down various buttons for various periods of time until I realised that, of course, it's electronic, which means its problems can be resolved by turning it off and then on again.
---
Browse NEW or USED cars for sale on driving.co.uk
---
But this made everything worse, because when an iPhone has been turned off, you can't use a thumbprint to bring it to life: you must put in your passcode. Which I couldn't do because the screen wasn't working.
I decided that all would be well if I plugged it into its home laptop and ordered a system restore.
How foolish of me. The computer said it could perform the task only if I unlocked the screen. Which I couldn't do.
That meant I had to find someone else with an iPhone 6 and copy his screen onto a piece of tracing paper, which I then laid over my own, dead screen. Clever, eh? Sadly not, because the screen needs direct human contact. It won't work if there's a tracing-paper interface.
So I broke out a ruler and marked where the numbers would be, using sugar granules. This simple act of genius worked. The computer hooked up with the phone, and I was about to press the Restore button when the friend whose iPhone I'd borrowed to use as a map said: "You know if you do that you'll lose everything on your phone, don't you?"
Actually, I'd only lose everything since the last backup, which I noticed had been in February. So that's the number of everyone I've met since then and all the pictures I took in India and Jordan and Namibia and the ones of my daughter doing her first triathlon.
"I'd have to cobble together some thoughts on the Vauxhall. Which was hard because a) I didn't have any and b) iTunes had just flashed up a message saying it had suffered a "catastrophic" failure"
And all the while the incoming-email buzzer was sounding and I knew it'd be the editor, wondering why I hadn't sent him news of the Vauxhall. "Because there are more important things in life," I seethed inwardly. "Such as killing everyone at Apple with a shovel."
There was another problem I had with the Vauxhall. I'd driven it only once, from Holland Park to Chiswick, in rush hour. I was supposed to have taken it to the country at the weekend, but on Friday night Richard Hammond announced that he didn't like the colour of the Aston Martin Vanquish Volante he was supposed to be driving and went home in his own car.
I did like the colour — it was a sort of pearly metallic white — and I much preferred the idea of tooling around in a convertible Aston for the weekend to bumbling about in a mildly speedy Vauxhall. It was unprofessional, I know, but…
While I was in the Aston I decided I'd write about that instead, about how useless its sat nav is and how you can get your right foot stuck under the brake pedal, which makes slowing down a bit tricky, and how the steering judders at low speeds and how annoying it was to have a convertible on a beautiful sunny day and not be able to take the roof down because I'm fat and 56 and I'd look stupid.
I was going to put all this in my column. But then I discovered I'd already reviewed the Vanquish Volante and had said much the same sort of thing. So I'd have to cobble together some thoughts on the Vauxhall. Which was hard because a) I didn't have any and b) on my laptop screen iTunes had just flashed up a message saying it had suffered a "catastrophic" failure and was closing, which meant the sync with my phone wasn't working.
This happened six times. And on the seventh attempt at synching I decided I didn't want to kill everyone at Apple with a shovel. I wanted to use a cocktail stick.
However, the seventh attempt was at least successful. The sync was done. So finally I could restore my phone to see if that would bring the screen back to life. However, being a cautious soul, I thought I'd just check everything had been transferred, and guess what. It hadn't. So I had to start all over again, and I couldn't because iTunes announced once again that it had stopped working and would be closing.
It's incredible how all-consuming this sort of problem becomes. I knew I must write my column on the Vauxhall. I knew I must send out a tweet saying our Amazon show's big tent was to be transported round the world by our new sponsor, DHL, and I knew I must sort out the kitchen cabinets for my cottage. And yet all those things were still sitting in the in-tray because getting my phone to work properly had become even more important than taking my next breath.
Then it rang. It actually rang. So I took a guess at where on the screen the Answer button might be and took the call. It was the editor. Wondering in a tone that was polite and pleading but also laced with a hint of menace where my column might be. "I'm doing it. I'm doing it," I replied impatiently, before going back to the telephone issue.
"Finally I can get on with my review of the Astra. It had a 4G wi-fi hotspot facility, which would have been useful if my phone had been working"
They say a Dutch bargee can swear without hesitation, repetition or deviation for two minutes and that no other language offers such a rich vein of opportunity for fans of the expletive. Well, that's rubbish. When the iTunes program shut down for, I think, the 12th time, I swore constantly for 36 minutes and at such a volume that the walls of my office were bulging.
Fearing I might be on the verge of a sizeable coronary — I'd love to know how many heart attacks have been caused by malfunctioning mobile phones — the office staff broke off from their important work to call for assistance. And half an hour later a man arrived to make everything better.
I felt for him. Because, as a mobile phone consultant, he never in his working life meets anyone who's calm and rational. Nobody thinks: "Hmm. It's a lovely day. I think I'll call Gary at Ezee iPhone Solutions to see how he is." The only people he meets are bright red and shouting.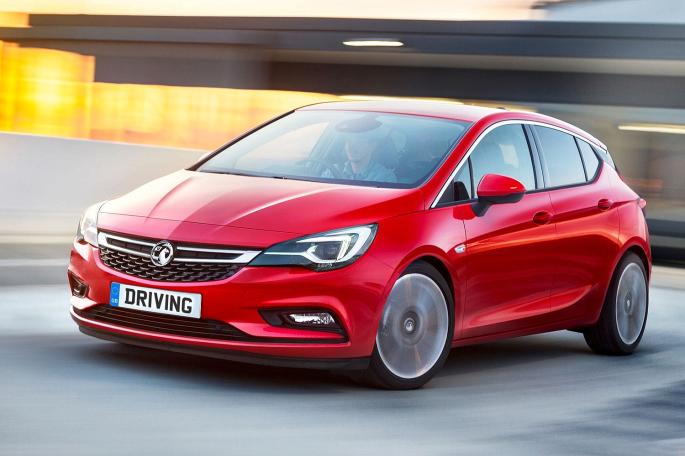 Anyway, he's in a nearby office now, sorting everything out, which means finally I can get on with my review of the Astra.
It had a 4G wi-fi hotspot facility, which would have been useful if my phone had been working. But, as I may have mentioned, it wasn't.
Other than that, it was red and turbocharged and would be fine for anyone who needs four wheels and a place to sit down when moving about. And now I'm out of space, which is probably a good thing, because I have nothing else to say about it, really.
Read also: Clarkson's classic review of the 2002 Vauxhall Vectra.