Best sports cars to buy in 2022
Do you like to drive? Really drive?
---
Published 21 December 2021
In a world packed with crossovers and SUVs, sports cars are becoming a rare breed. But there are still cars out there that are designed to put a smile on your face.
Here we round up seven of the best new sports cars for sale in the UK. They're perfect if you still crave enjoyment from your driving, and there are models here that will suit a range of budgets.
Best sports cars at a glance
| Car | Price From | Engine | Power | Torque | 0-62mph | Top speed |
| --- | --- | --- | --- | --- | --- | --- |
| BMW M4 Competition | £76,990 | 3-litre 6cyl twin turbo | 503bhp | 479lb ft | 3.9sec | 155mph |
| Caterham Seven | £22,990 | 660c 3cyl turbo | 84bhp | 85lb ft | 6.9sec | 105mph |
| Ford Mustang Mach 1 | £56,995 | 5-litre V8 | 452bhp | 390lb ft | 4.8sec | 166mph |
| Mazda MX-5 | £24,355 | 1.5/2-litre 4cyl | 130-181bhp | 112-151lb ft | 6.5-8.7sec | 124-137mph |
| Morgan Plus Six | £84,995 | 3-litre 6cyl twin-turbo | 330bhp | 368lb ft | 4.2sec | 166mph |
| Porsche 911 GT3 | £131,530 | 4-litre flat 6 | 503bhp | 346lb ft | 3.4-3.9sec | 199mph |
| Toyota GR Supra | £46,010 | 2-litre 4cyl or 3-litre 6cyl | 254-335bhp | 295-346lb ft | 4.3-5.2sec | 155mph |
1. BMW M4 Competition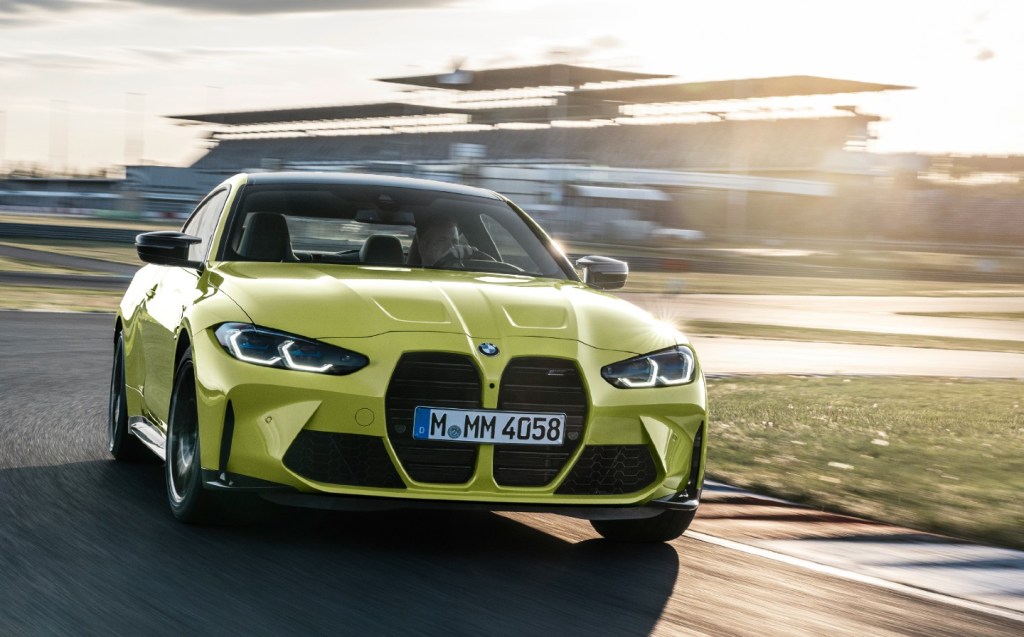 A gaping grille means that the current M4 isn't visually to all tastes, but if you're behind the wheel, you'll be having too much fun to care.
Sharp steering and a 503bhp twin-turbo straight-six engine equal huge amounts of fun, while xDrive all-wheel drive is available for extra stability and security when it gets slippery.
2. Caterham Seven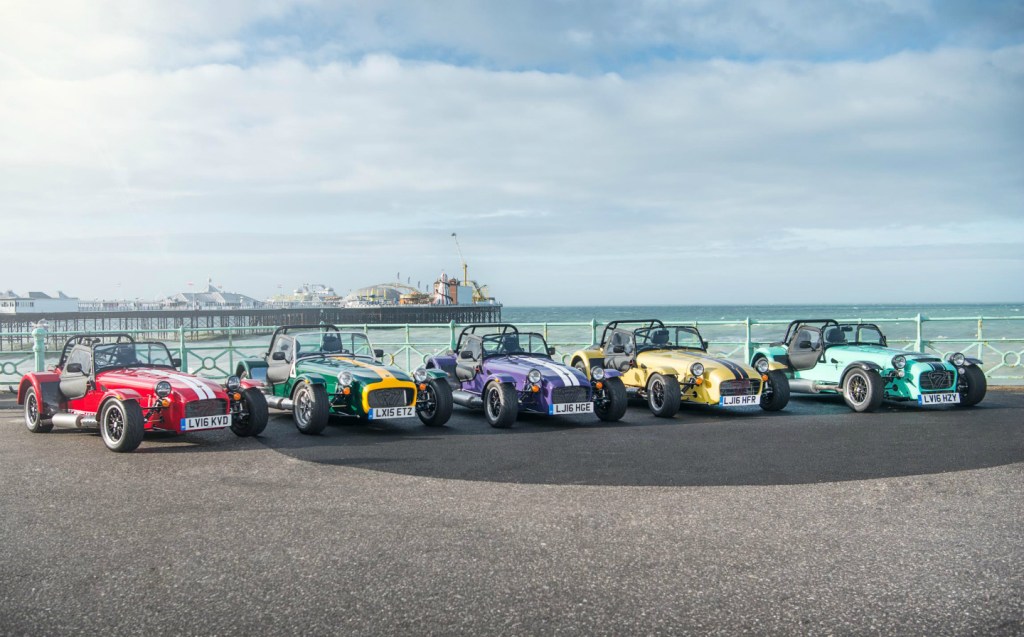 A perennial favourite with driving enthusiasts, the Seven has remained largely unchanged since it was a Lotus in the 1960s.
If you can fit inside (wide-body versions are available), the entry-level 170 offers plenty of fun on a modest budget. It features a turbocharged three-cylinder engine that produces just 84bhp, but because the Seven is so light that's still enough to put a smile on your face.
Of course, red hot versions are available, too — check out what we thought of the 2016 Caterham Seven 620S.
3. Ford Mustang Mach 1
Soon you'll no longer be able to buy a car powered by a naturally aspirated V8, and the Mach 1, the flagship of the Ford Mustang range in the UK, is a fantastic way to experience this kind of muscle.
It has more than enough power, at 552bhp, while the manual model delivers a raw, hands-on driving experience.
4. Mazda MX-5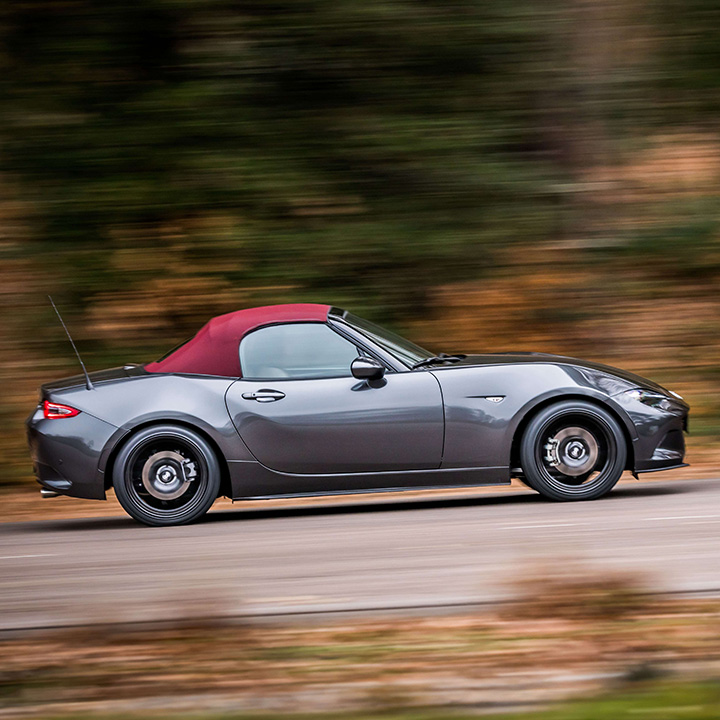 More proof that you don't have to break the bank to have fun, the MX-5 delivers the roadster experience but offers more creature comforts than the likes of a Caterham.
The current MX-5 is getting on a bit now but it still delivers a hugely enjoyable driving experience, thanks to its compact dimensions and front engined, rear-wheel-drive layout.
You don't even need to choose the larger 2.0-litre engine, because the smaller 1.5 is equally entertaining.
5. Morgan Plus Six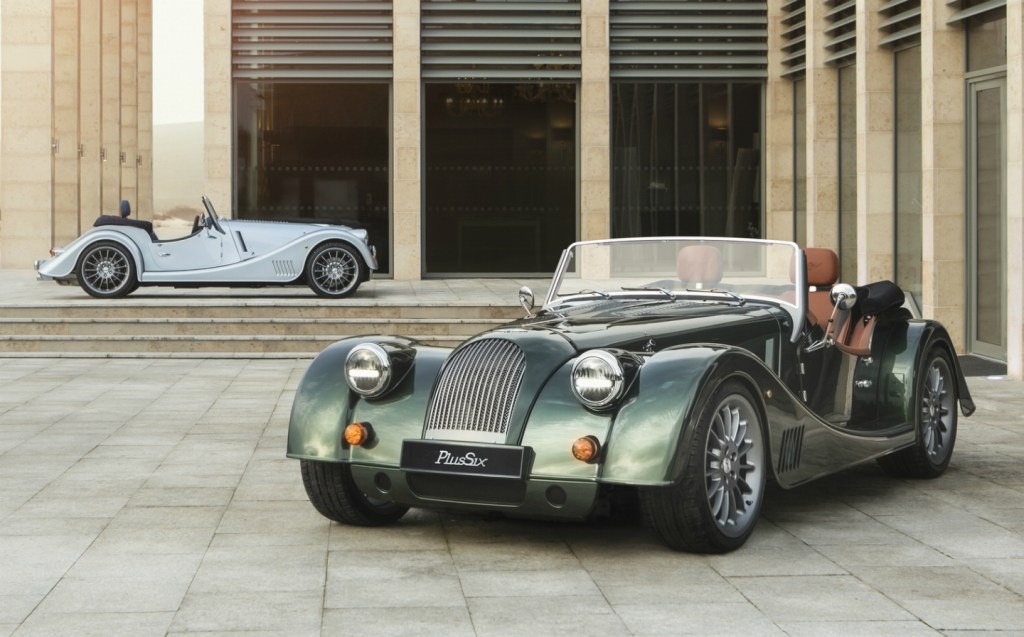 While the looks are traditional, the latest Morgans feature modern running gear.
The Plus Six is so named because of the straight-six engine under the hand-crafted bonnet, and the 335hp twin-turbocharged unit is sourced from BMW.
Morgan uses the  same eight-speed auto as BMW, too, which has manual control to help keep you engaged.
6. Porsche 911 GT3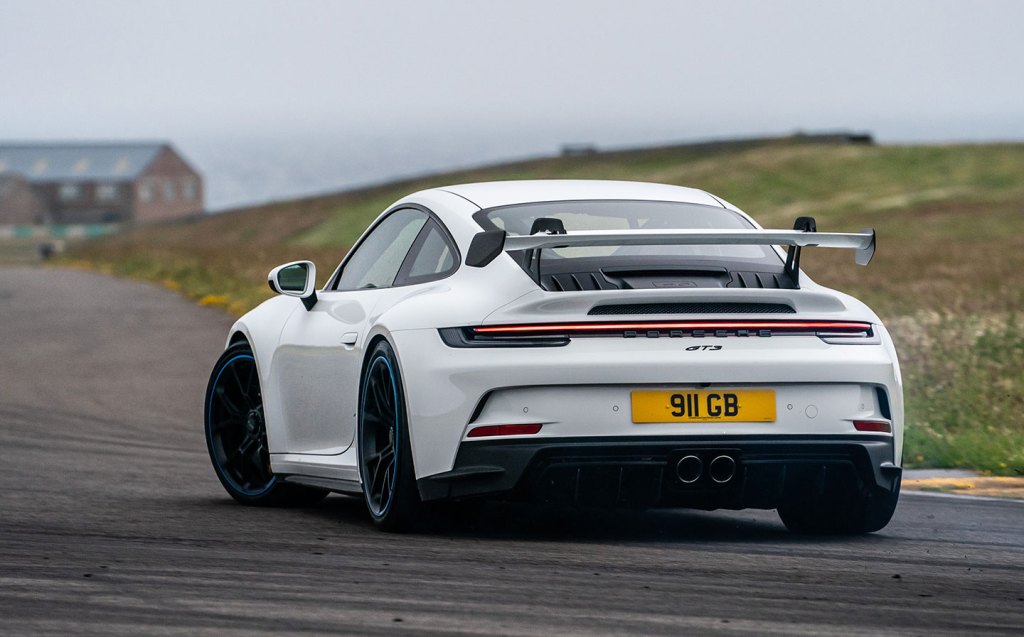 Constant road and track development means that the 911 GT3 is arguably the ultimate track-focused road car.
Pin-sharp steering and a crisp-shifting six-speed manual gearbox – or the even faster seven-speed PDK auto – connect you with everything that's going on around you, so you can enjoy the 503bhp flat-six all the way to its 9,000rpm redline.
We awarded it five stars out of five after driving it on track at Anglesey and named it our sports car of the year at the 2021 Sunday Times Motor Awards.
7. Toyota GR Supra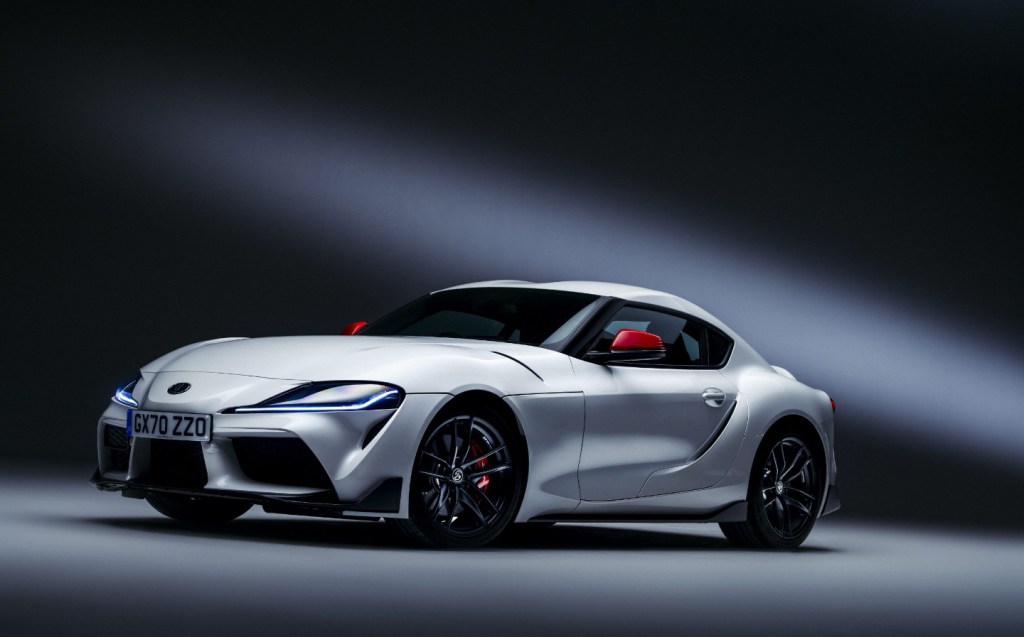 The Supra returned to the market with a little help from BMW. Most of the car's running gear — engines, auto gearbox, suspension — is sourced from the German firm, but carries Toyota's own bespoke settings to create an engaging rear-wheel-drive sports car.
If you want a convertible version, then you need to turn to BMW, which created the Z4 from the same set of parts.
Tweet to @Shane_O_D Follow @Shane_O_D