Volkswagen Dieselgate emissions scandal: can the car industry bounce back?
A scramble to save face after the diesel disaster
---
Published 06 October 2015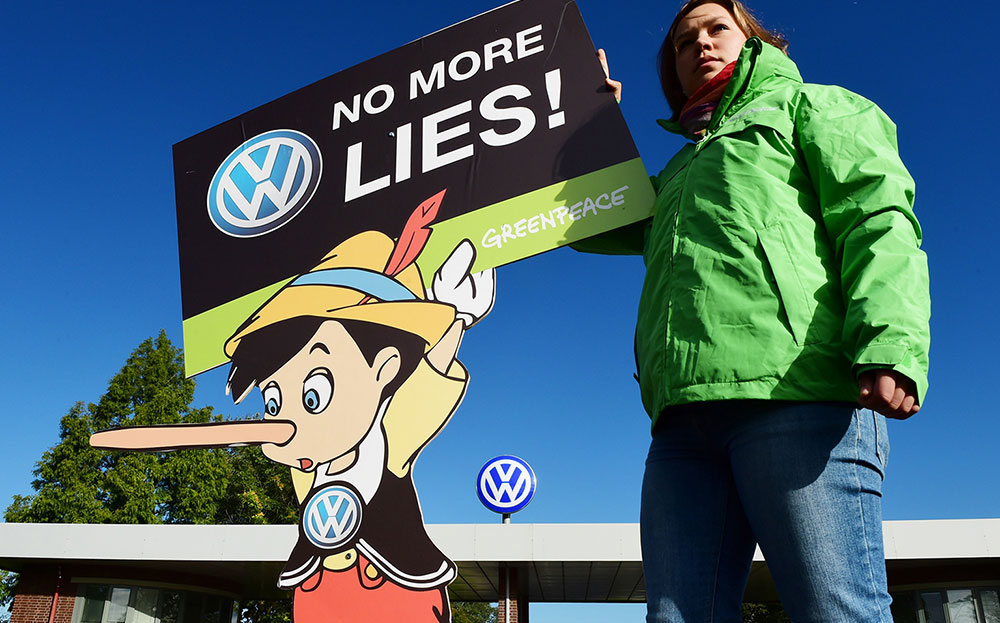 JUMP TO:
1.2m and counting: what you need to know about Britain's biggest recall
---
IF VOLKSWAGEN bosses had embarked on a search for a typical customer in Britain, they might have found John Elliott. An accountant living in Wiltshire, he is fairly well off, discerning when it comes to cars and the kind of driver who will stay loyal once he has made up his mind. Indeed, he has bought cars made by the German group for years.
Elliott recently decided to upgrade to a new VW Tiguan, a compact and stylish SUV. Impressed with the high driving position, the quality of the finish and the vehicle's handling, he went to test-drive one at his local dealer, only to find that the company no longer sells a petrol-powered version in Britain.
Now, like many other drivers who have become disenchanted with the pace at which some car makers have been pushing customers towards diesel-powered models, he is considering switching to a rival brand.
"I don't like diesel cars," says Elliott. "It's obvious that diesel is causing the problems in air pollution. After visiting the Volkswagen dealer, I went to look at an Audi Q5 but it was the same story: they only wanted to sell me a diesel one."
Levels of nitrogen oxide and dioxide emissions from diesels have got VW into its present difficulties, but there could be worse news on the horizon for car makers if the backlash against the fuel gathers pace. For years buyers such as Elliott have found they have less and less choice when it comes to buying a new car — and there are signs they are rebelling.
This time last year diesel cars made up 50.4% of new registrations. So far this year they have made up 48% and the impact of the Volkswagen scandal is unlikely to be known for several months because vehicles being registered now were ordered before the scandal broke.
Car companies have bounced back from scandals before but there is evidence of a wider problem that goes beyond a single manufacturer
The Retail Motor Industry Federation, which represents dealers, reported that some buyers were cancelling orders of new and used VWs as the scale of the scandal became clear. Glass's, which publishes used vehicle prices, suggested the value of used VW diesels had fallen by 0.2%, against the background of a 2.8% overall rise in the value of used cars.
Car makers have invested billions in plants to make diesel engines, yet there is growing concern that it is not the miracle fuel that officials — and environmentalists — once proclaimed.
With VW exposed for cheating on official tests, and worries over air pollution in cities, governments may be forced to rethink the generous incentives that mean the buyers of diesel cars pay on average less in running costs than the owners of petrol versions.
Across Europe, taxes and regulations are based — wrongly, many say — on the amount of CO2 emitted from a car's exhaust, so it may take years to unravel the bureaucratic mess. Boxed in by legislation, manufacturers face fines of £70 for every extra gram of CO2 emitted per kilometre if they fail to bring the average CO2 emissions of their vehicles below the companies' individual targets. This applies to every car registered.
---
Is diesel doomed: Why the lawmakers have turned against the fuel they promoted
---
By 2011 more than half of new cars sold were diesels and the car industry was hailing huge reductions in emissions. But while central government was in effect penalising owners of petrol engines, local authorities were starting to move in the opposite direction. As a result, the tax advantages of diesel are being wiped out by surcharges on residents' parking permits imposed by a growing number of councils including the London boroughs of Islington, Camden and Kensington and Chelsea.
The capital is also expected to be the first of several cities in the UK that will introduce an extra charge for entering the city centre on all diesels apart from the latest, cleanest models.
In the wake of the VW scandal, car makers may be forced to adapt their vehicles to perform in tougher emissions tests, which analysts say could add almost £500 to the cost of every new diesel — a further disincentive to buyers.
The conclusion that some in the industry are drawing is that diesel could become so unpopular and expensive — particularly in small-engined vehicles — that it may fall out of fashion even more quickly than it arrived
Meanwhile, as if to say, "I told you so", advocates of petrol have heralded a new generation of engines — turbocharged, supercharged or both — that are not only efficient but less polluting.
Car companies have bounced back from scandals before — for example, Toyota, after allegations about unintended acceleration — but there is evidence of a wider problem that goes beyond a single manufacturer.
The conclusion that some in the industry are drawing is that diesel could become so unpopular and expensive — particularly in small-engined vehicles — that it may fall out of fashion even more quickly than it arrived, with consequences for the residual values of millions of diesel cars.
For the moment, though, the motor industry has closed ranks and is sticking to the line that diesel will continue to play a significant role for years to come. According to BMW, the EU's 2020 targets for CO2 emissions "can only be fulfilled through extensive use of modern diesel engines and further electrification [of new cars]".
But the clue to the industry's real intentions may lie in the second half of that statement: already some manufacturers are quietly bringing forward the development of hybrid petrol-electric and pure electric cars to meet their emissions targets — and to satisfy changes in customer demands.
And therein may lie the next controversy: under the current emissions and fuel economy test, plug-in hybrids are able to run half the cycle on battery power alone. The result is fuel economy and emissions figures that wildly exaggerate a car's true efficiency. Consumers are already grumbling that they use much more fuel than claimed.
"The official fuel consumption figure for a Mitsubishi Outlander PHEV is 156mpg, but try getting that in urban driving once the battery power has run out," says one commentator. "Owners may be in for a nasty shock."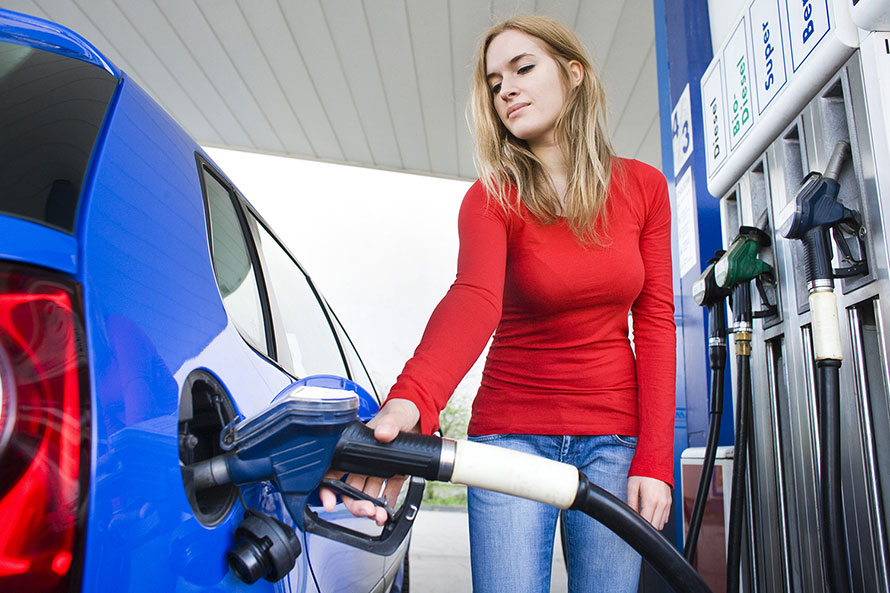 VOLKSWAGEN has announced that it is recalling 1.2m cars in the UK after the emissions cheating scandal that was uncovered last month. It is the biggest vehicle recall in British history and affects one in 10 diesel cars on the road. Here's what you need to know.
Does the recall affect only VW cars?
No. VW is the parent company of several brands and shares engine technology with them. The recall affects 393,450 Audis, 76,773 Seats and 131,569 Skodas in addition to 508,276 VWs and 79,838 commercial vehicles.
So which models are affected?
VW has not released a full list. However, the cheat software was fitted to the EA 189 engine, typically used in 1.6-litre and 2-litre diesel cars sold between 2009 and 2015. Models reportedly involved so far are VW Golfs, Passats and Jettas, Skoda Octavias and Fabias, and Audi A1, A3, A4, A6, TT, Q3 and Q5 ranges. The list is likely to grow.
Are petrol cars affected?
No. Neither are cars with new diesel engines compliant with Euro 6 regulations.
How do I know if my car is affected?
A list of all cars affected, distinguished by their vehicle identification number (VIN), will be collated by VW, which will contact owners directly after tracing them via the Driver and Vehicle Licensing Agency. VW is also setting up a website so owners can check for themselves by entering their VIN. You can find your VIN on your V5C form, or logbook (it's a 17-digit code of letters and numbers), and it is stamped on the chassis and often under the bonnet of the car.
Update: a website for VW owners, and one for Audi owners, has now been launched. Find details here.
How will the recall work?
Owners will receive a letter asking them to arrange a time to bring their car to a VW garage.
How will VW fix the car?
The VW helpline (0800 333 666) is telling callers the vehicles are "safe and roadworthy" and that the problem affects the emissions only. The fix will involve downloading new software to the cars' computers that will presumably remove or disable the cheat software that was used to lower the levels of nitrogen oxides (NOx) during official tests. Some vehicles will also have hardware repairs. It is not clear what this will involve, but VW says the work will take about half a day. The repair is free. The consumer group Which? says you should be given a courtesy car while work is carried out.
Does the defeat device cheat in the European test as well as the American?
Volkswagen refuses to say.
Will the changes affect my car's performance?
Because details of the fix are unknown, it is unclear what knock-on effects it may have. It is possible that the cars' performance — such as acceleration or top speed — may be retarded to bring down emissions levels. The AA says that to bring down NOx levels, which the cheat software affected, other emissions such as CO2 may have to go up.
If my car's emissions increase, will it affect my vehicle tax?
No. The government has stated that drivers will not incur higher vehicle excise duty if their existing vehicles are found to be fitted with illegal software that manipulates emissions tests.
I don't want to run the risk of compromising my car's performance. Can I ignore the recall?
Technically, yes. The vehicles are subject to a "non-code action", rather than a compulsory recall, which is reserved for problems associated with safety. No one is obliged to take their car to a garage.
What would happen if I ignored the recall?
Nothing — at first. Because NOx levels are not tested during the MoT, your car would be legal to drive on the road. However, if your vehicle has not been fixed, it will show up on your service records and may affect its value when you come to sell it.
Won't resale values be affected anyway?
Possibly. Research by the used-car valuation expert Glass's found that values of diesel- powered VWs dropped by 0.2% last month. It claimed that because the overall market had risen by 2.8% in the same period, the drop in the value of VWs is much larger. In reality, however, it is too early to tell what effect the scandal will have on residual prices. It does seem likely that VW's image of trustworthiness and reliability will be dented in the medium term, which will in turn affect used-car prices as buyers opt for brands unaffected by the scandal.
Joe Dunn