One-off Skoda Enyaq iV FestEVal is the ultimate camping car
No plans for a production version, sadly
Skoda UK has unveiled a one-off camper based on its all-electric Enyaq iV SUV. Dubbed the Enyaq iV FestEVal, the clever conversion includes a roof tent, gas hob, sink, and folding table and chairs.
The Enyaq iV FestEVal actually sleeps four, with two up top in the roof tent and another pair below, with the rear seats folding down to form a double bed frame with mattress cushions to make the best of the Enyaq's 1,710-litre rear compartment.
The tent is accessible by a ladder which can be stored inside when not in use, and there's an integrated torch and solar-powered fan inside the tent.
The vehicle is perfect for festival-goers as not only does it feature plenty of sleeping space, but there are cooking facilities too.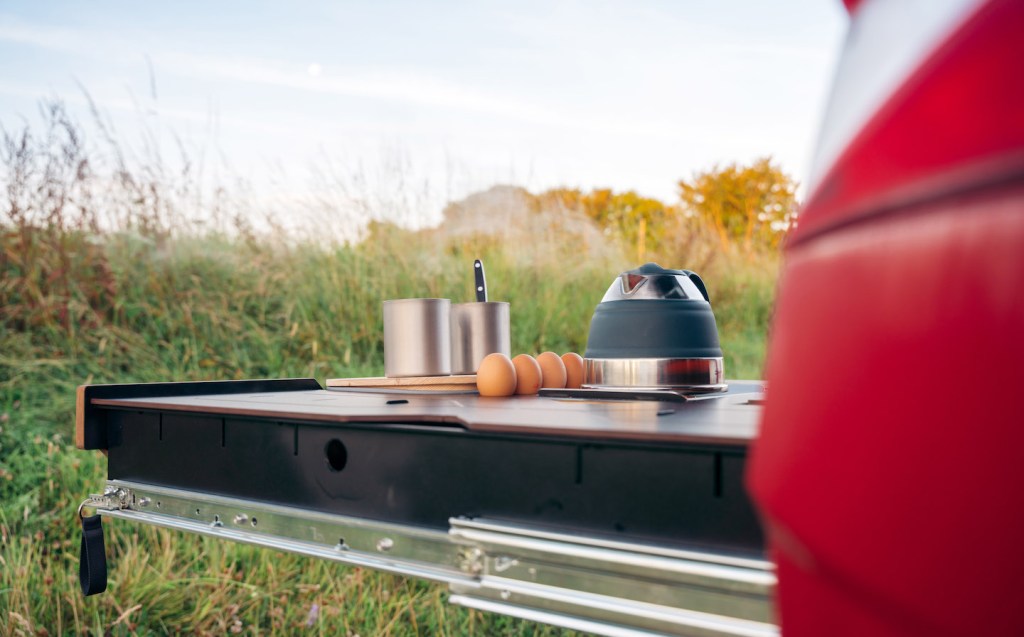 One of the cleverer aspects of the FestEVal is how the cooking unit, designed by fellow Czech company Egoe, slides out from the boot from under the folded rear seats/bed without compromising usable interior space.
The unit features a gas hob, collapsible sink with tap and hose, food preparation area and storage bins for essentials and utensils. The inclusion of a collapsible table and chairs adds to its utility.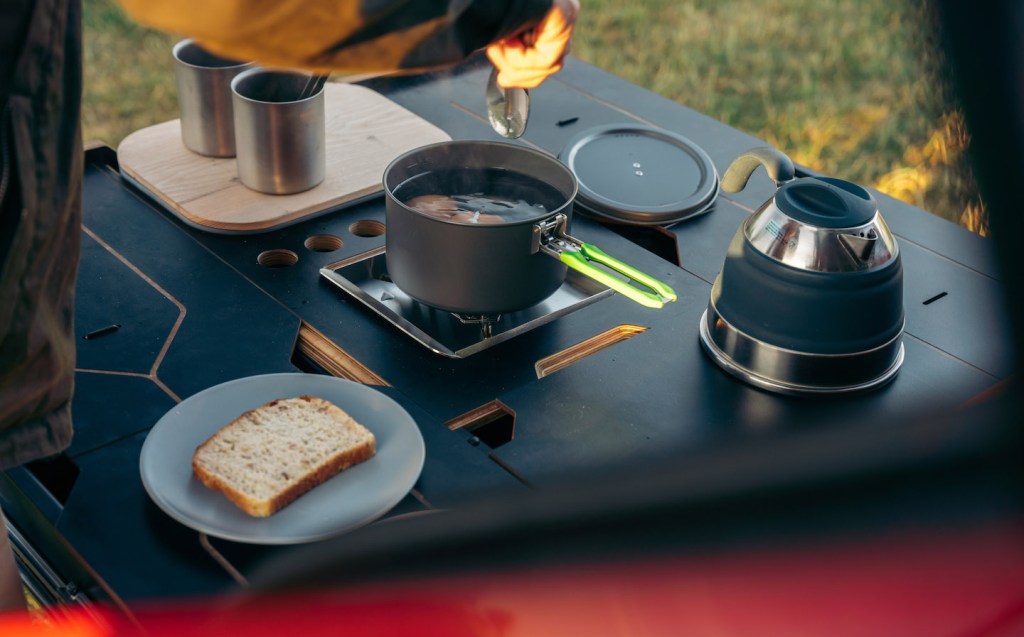 Designed around a Skoda Enyaq iV 80, the FestEVal is powered by an 82kWh battery pack and a single electric motor driving the rear wheels giving it a range of around 338 miles. With charging speeds of up to 135kW, a top-up to 80% is possible in less than 30 minutes.
Skoda based the FestEVal on a top-of-the-range Sportline Plus model with a 13in infotainment screen, digital instrument cluster and a head-up display. There's an internet connection on hand with a capacity for eight devices, so users would be everyone's best friend at any festival.
Cabin pre-conditioning means the interior never needs to be too hot or too cold on entry.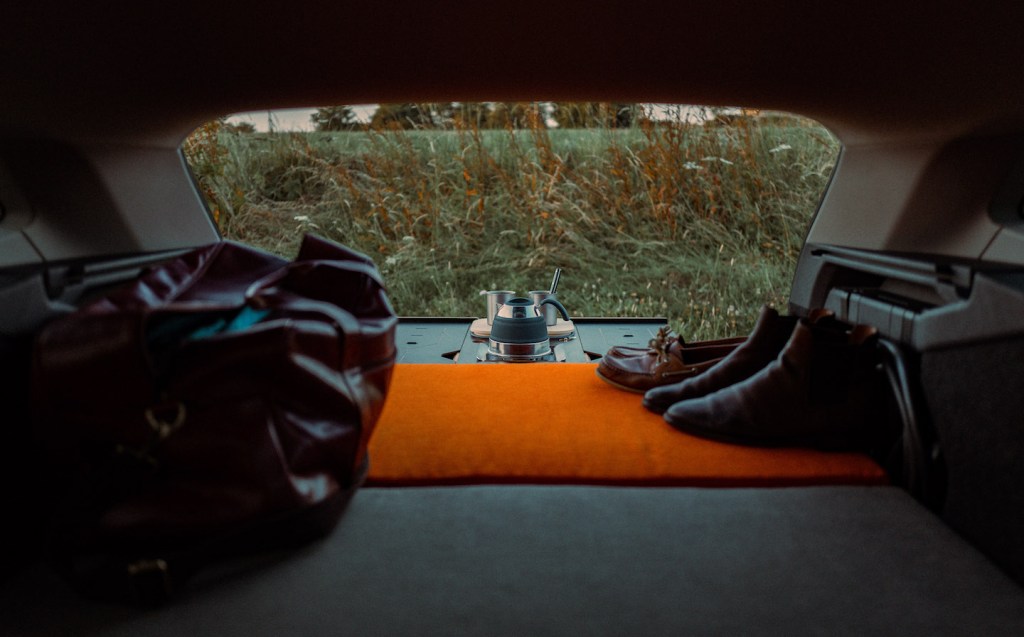 Sadly, Skoda has no plans to put the FestEVal into production, so unless independent conversion companies or creative campers decide to get on the case themselves, it's likely to remain a one-off.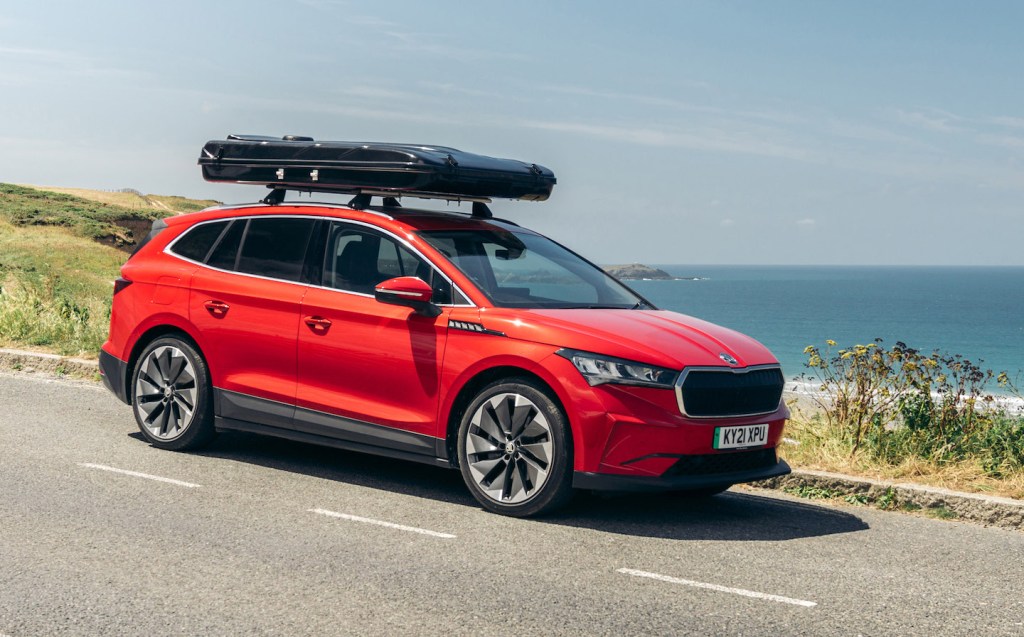 There is hope on the way for those who'd like to get their hands on a factory-built electric camper van.
While there's already a company-approved camper conversion of the Mercedes EQV by Swiss converter Sortimo Walter Rüegg, Volkswagen has said it will eventually build a California version of its new ID.Buzz electric van/ MPV. There'll be a bit of a wait as it's unlikely to arrive before 2025, though that's probably still sooner than any camper-converted versions of Tesla's Cybertruck.
Related articles
Latest articles