Is diesel doomed: Why the lawmakers have turned against the fuel they promoted
Diesel debacle that's going to cost us dear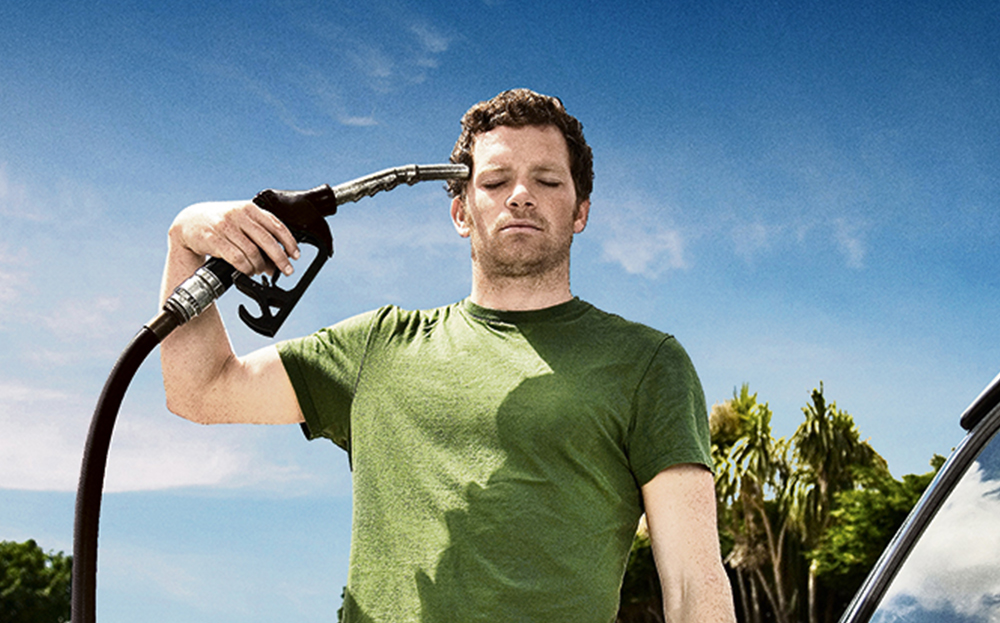 AFTER weeks of research Maxine Williams finally found the motorhome she had been looking for: a £20,000 Fiat Ducato, built in 2000, with ample space for her husband, Richard, their two adult children and four dogs. Weekends away and long road trips beckoned.
Then she discovered that she would have to pay £100 a day in pollution taxes to drive the vehicle.
"We really concentrated on getting one that was the right size, load-weight and price," says Williams, 47, who owns a dog grooming parlour. "We asked about insurance and the amount of diesel it would use and I'd checked that we would have the right breakdown cover. We thought we had dotted all the 'i's and crossed all the 't's. I was astounded when I found out about the pollution taxes."
Diesel cars, which were once hailed as environmental saviours, are now seen as the 21st-century equivalent of Victorian chimney stacks, belching noxious fumes over cyclists, pedestrians and homes.
The Williams family had unwittingly bought a vehicle judged too polluting for the low-emission zone, which covers most of the area within the M25, including Hornchurch, east London, where they live. Designed to improve the air quality in and around the capital, the policy prevents many lorries and vans — and motorhomes, particularly those built before 2002 — from driving inside it, unless they pay a daily fee that, in the Williams family's case, is £100. The fine for failing to comply is £500.
The story is a cautionary tale for 9.4m drivers of diesel-powered cars who may soon find themselves in a situation that could be even worse: banned from entering a dozen cities across the country unless they pay a hefty daily fee.
"I checked the situation because a gardener told us their van wasn't compliant so they couldn't do any work at our house," says Williams, a Sunday Times reader. "That prompted me to check. We're going to have to find somewhere outside the zone to store it. And then we'll have to drive there with all of our supplies and leave the car. We can't part-exchange it because it will have lost too much money."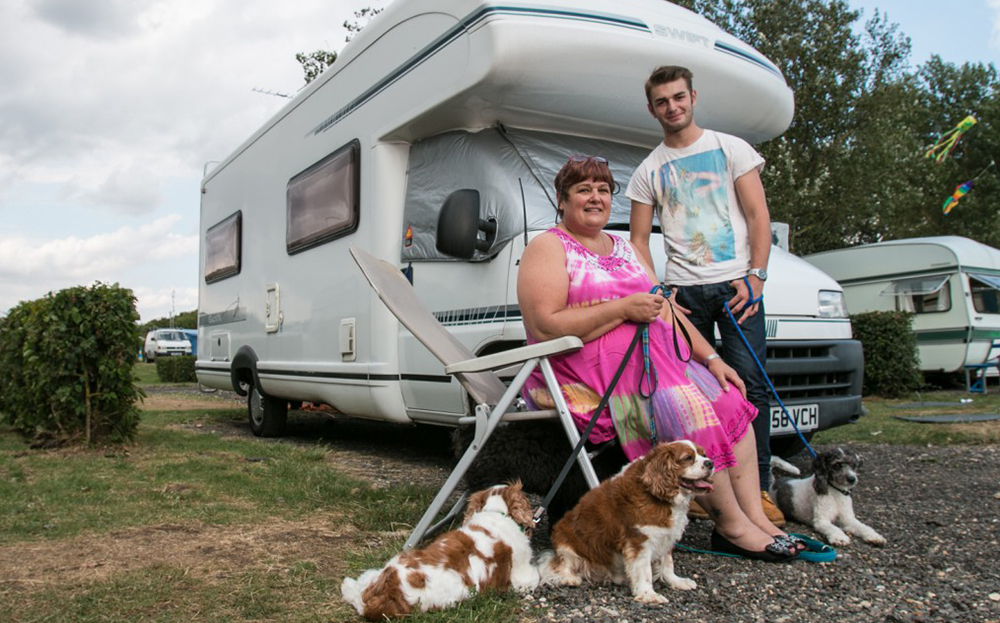 Williams's husband expects that the couple will have problems if they try to sell it to someone else. "I'm furious," says Richard, 47. "I couldn't sell it to someone without letting them know that it doesn't qualify to go into the zone and still have a clear conscience.
"I'm a bit peeved with the dealer: he didn't mention the zone at all when he was selling it and it didn't occur to me to think about the low-emission zone when I was buying it."
According to the Caravan Club, Williams's story is one that is familiar to thousands of owners, often those buying their first motorhome, who buy an older, cheaper vehicle without realising that they will in effect be unable to drive it in London.
Soon it will not just be motorhome drivers who will have to cough up. Diesel cars, which were once hailed as environmental saviours, are now seen as the 21st-century equivalent of Victorian chimney stacks, belching noxious fumes over cyclists, pedestrians and homes.
Drivers of diesel cars are faced with more such zones across the country, each likely to impose a daily fee on drivers of older vehicles if they want to enter cities. Taxes on diesel cars are tipped to rise too.
The effect on the car market may be a huge rise in sales of petrol vehicles, while owners of diesel vehicles could see their values plunge.
For almost 14 years drivers have been encouraged to switch from petrol to diesel by politicians who have given favourable tax treatment to cars that emit lower levels of carbon dioxide as part of an effort to meet climate change targets.
In 2000, 14.1% of new cars registered were diesels. That year Gordon Brown, then chancellor, announced a change to the car tax rules. For the first time cars emitting lower levels of CO2 attracted less tax than those with higher emissions, which favoured diesels. The rule change coincided with the development of more refined and economical engines that were better to drive and cheaper to run.
By the beginning of 2008, 40.2% of new cars were diesels and the new chancellor, Alistair Darling, changed the road tax rules again to make diesels even more attractive, especially to fleet buyers. It turbocharged the change in buying habits and by 2011 new diesel cars were outselling new petrol ones.
But diesel cars have suddenly fallen out of favour with the politicians that once promoted them. The edict that they were better for the environment has suddenly been replaced by new lore, casting them as villains. In April this newspaper reported that the tiny particulates from diesel emissions had been found to damage the brains of children, altering the way that they develop and raising the risk of schizophrenia, autism and other conditions. Diesels have also been linked to dangerously high levels of nitrogen dioxide, which can cause respiratory problems.
Faced with the evidence and strict EU air-quality targets that are in danger of being missed, politicians have switched direction, threatening diesel motorists with a wave of additional charges and taxes. At the end of last month Boris Johnson announced that a new ultra-low-emission zone would be created in central London from 2020. Owners of most existing diesel cars, and some petrol ones, will have to pay an extra £10 to drive there.
Other cities are planning their own schemes. Bristol, Birmingham and Leicester have confirmed that they are working on new proposals. Oxford already has a low-emission zone for buses and has said that it will consider expanding regulations to other vehicles. This time next year, after the May general election, the tax regime for cars is also likely to change, penalising diesel drivers further.
Those most at risk are people who own, or are about to buy outright, a new or nearly new diesel car. These are likely to have engines that meet the current emission standards for new cars, which are known as Euro 5.
This time next year, after the May general election, the tax regime for cars is also likely to change, penalising diesel drivers further.
These will be subject to a charge in London's new ultra-low-emission zone, and it is expected that they will also incur a penalty in charging schemes for any other cities that follow suit.
CAP, which calculates predicted values for used cars, warns that owners could suffer a drop in their car's value if London is followed by other cities in setting up low-emission zones.
"The argument is that [the current system] is good in CO2 terms but everybody has been forgetting about the other problems that diesels have," says Stephen Glaister, director of the RAC Foundation motoring charity, which published a report earlier this year highlighting the dangers of diesel fumes.
"Our work suggests that it is in the same order of magnitude in terms of life expectancy as road casualties. It is clearly an important issue but it is equally important to respond in a measured way. A very rapid campaign getting a lot of diesels off the road quickly would impose all sorts of costs on people, not least small businesses."
Drivers of petrol cars registered before 2006 will also have to pay to enter London's ultra-low-emission zone, although as they will be more than 14 years old at the time, fewer drivers will be affected.
The many new-car buyers who finance their vehicle on a personal contract purchase (PCP) deal and trade it in for a replacement every three years or so have less to worry about. The future value of the car is guaranteed by the dealer, and by the time 2020 arrives, virtually all cars on PCP deals will be exempt from the charge, as they will comply with the new Euro 6 standard. The first Euro 6 cars are already on sale and are expected to make a big difference to air quality.
For drivers, though, it's likely to be the start of a new era: one in which town centres are open to those wealthy enough to own the latest cars, but increasingly inaccessible for anyone on a limited budget, forced to delve into the second-hand car market.
---
Search and buy a used car here
---