Best-selling cars 2022: What are the UK's top 10 most popular models?
The most popular models revealed
After the truly topsy-turvy year that was 2021, in terms of UK cars sales the motor industry was hoping for a return to something approaching normality in 2022. That doesn't appear to be panning out, and the best-selling models list is still affected by Covid, a shortage of semi-conductors and other geo-political factors.
There were some really strange occurrences last year — the Vauxhall Corsa becoming Britain's best-selling car meant that for the first time in around half a century Ford did not take the top spot.
And the country's second best-selling car was powered by batteries: the Tesla Model 3, from a company that didn't even exist prior to 2003.
---
Not interested in the overview of what happened with cars sales in 2022? Jump straight to the list of the top 10 most popular cars
---
As for 2022, not only does the semiconductor shortage show no sign of abating, but spiralling inflation driven primarily by record-high fuel prices that have been exacerbated by Russia's invasion of Ukraine is also seriously impacting both the industry and consumer spending power.
With global supply chains already under strain thanks to both the lasting impact of Covid-19 and the chip shortage, the invasion has thrown another spanner in the works for many manufacturers including Skoda and Volkswagen, which rely on plants in Ukraine to supply important components. It's obviously a small matter against the trauma and hardship experienced by the people of Ukraine but there is an undeniable effect on the global car market.
As a result, some companies have scaled back production further meaning that there's an even smaller supply of new cars to meet strong demand, and waiting lists for new models can be as long as 12 or 18 months.
With the effects of the pandemic still making themselves felt and now new obstacles to contend with, 2022 is already shaping up to be third of an unholy trinity of years for the motor industry, not just in the UK, but around the world.
What happened to car sales in April?
The boost given to car sales in March by the arrival of the new "22" plates fell away in April, with total sales dropping back to 119,167 units — 15.8% lower than even last April when a considerable number of pandemic-related restrictions remained in place.
The 536,727 sales figure recorded so far this year is also 5.4% lower than the same period in 2021, which, given that Covid-19 was in full swing with lockdowns in place across the UK, just highlights the severity of the impact of the current crises facing the motor industry.
It should be noted, however, that overall private car sales for the year to date are actually up by 17.8% on the same period in 2021, and that the total decline is largely down to fleet (company car) sales, which fell by 33% in April and which have fallen by 25% for the year to date compared to the first four months of last year. Private car sales rose by 4.8% in April, though even with gains, the figures are still far below pre-pandemic levels.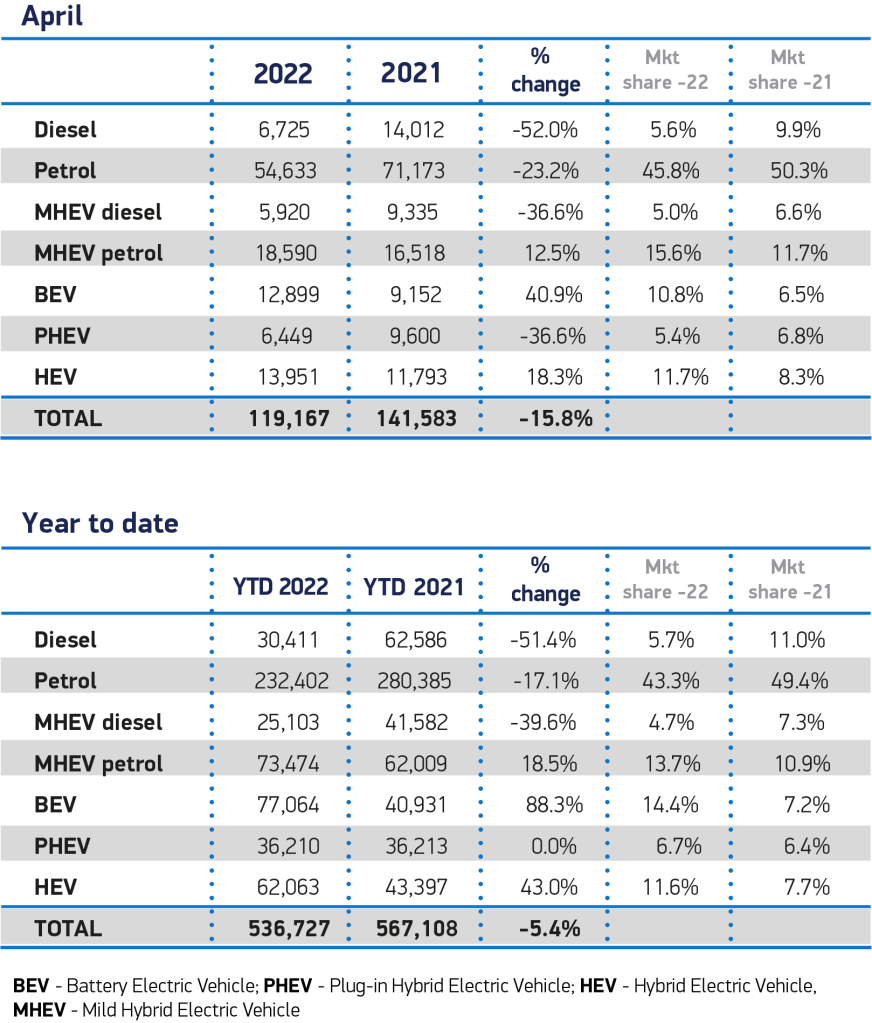 April was a bad month for diesel, petrol and plug-in hybrid cars, registrations of which fell by 52%, 23.2% and 36.6% respectively compared to April 2021. Sales of mild-hybrids, battery-electric vehicles and regular hybrid vehicles (such as the Toyota Prius, which can run for less than a mile or two on battery power alone) were all up by a respective 12.5%, 40.9% and 18.3%.
Although petrol engines remain the dominant means of propulsion with 43.3% of the market (232,402 sales until the end of April), April's numbers contribute to an overall 17.1% year-to-date decline in petrol car sales.
Diesel fared much worse with its 51.4% fall (30,411 sales), its lack of popularity also rubbing off on mild-hybrid diesels sales (25,103) of which have fallen by 39.6%.
Electric cars continue to gain popularity
It's much better news for battery-electric vehicles in 2022 to date, though, their 77,064 sales marking an 88.3% increase compared to the same period in 2021.
With April's figures in, petrol cars currently hold 43.3% of the new car market with pure-electric vehicles in second place at 14.4%, ahead of hybrids and diesels.
The best-selling cars of 2022
But what are the most popular car models of 2022 so far? Here is the official list of top 10 best-selling vehicles in the UK, according to the SMMT.
1. Vauxhall Corsa
Number of registrations: 12,799
The UK's best-selling car last year — will it retain its crown in 2022?
Vauxhall's supermini relaunched in 2019 with handsome looks and a range of powertrain options, including a pure-electric variant packing a competitive 208-mile range.
The refresh seems to have done the trick, and the Corsa stormed to the top of the table in 2021, well ahead of the Ford Fiesta, which dropped off the top 10 completely as Ford put its eggs into its crossover (Puma, Kuga) and van baskets (the Transit outsold every car last year, as online shopping and the resulting deliveries continue to boom).
The Corsa nearly usurped the Fiesta in 2020 but a strong start to the year meant that Ford's ever-popular supermini just pipped the Vauxhall to the post. But 2021 was finally the Griffin's time to shine, and it's a deserved popular runabout.
2. Ford Puma
Number of registrations: 11,846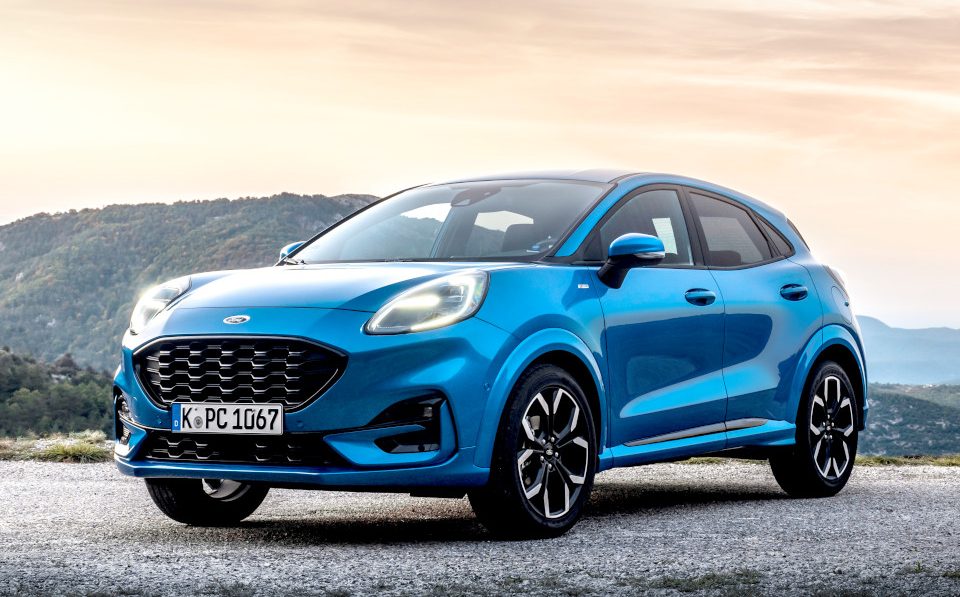 It was controversial when Ford revived the Puma name — previously associated with a niche but beloved, sporty 1990s coupé — as a crossover SUV, but the tactic paid off. This is one of the best-handling and most practical cars in its class.
In his review of the car, Jeremy Clarkson, who loved the washable boot (known as the "megabox"), said that it seemed to be designed by "an actual person who leads an actual life". And for those who like to put a little spice in their SUV, there's an ST version, too.
Its excellent critical reception has translated to superb sales figures, and the Puma ended up outselling the Fiesta supermini in 2021, which is partly explained by supply disruption as a result of the semiconductor shortage, but is pretty extraordinary all the same, as the Fiesta has been the UK's best-selling car for a decade. It proves people now love crossovers above all else.
3. Nissan Qashqai
Number of registrations: 11,335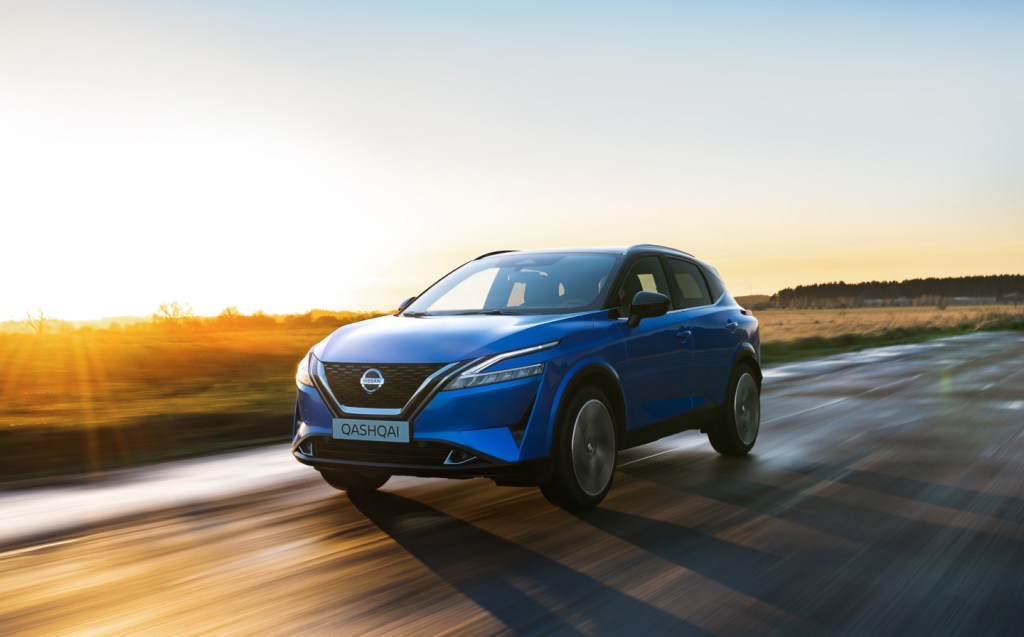 For better or worse, though it didn't invent the crossover, the Nissan Qashqai popularised the genre for the modern era, having a bigger impact on the cars we drive than almost any other model launched this century. There's no denying that whether buying new or used, the Qashqai is a decent and able family car. It has been a solid top 10 seller for some time.
An all-new model launched in 2021, which comes with a hybrid variant, clever technology, a fresher design and more upmarket interior, and we liked it enough to name it our Small SUV / Crossover of the Year 2021.
4. Kia Sportage
Number of registrations: 11,104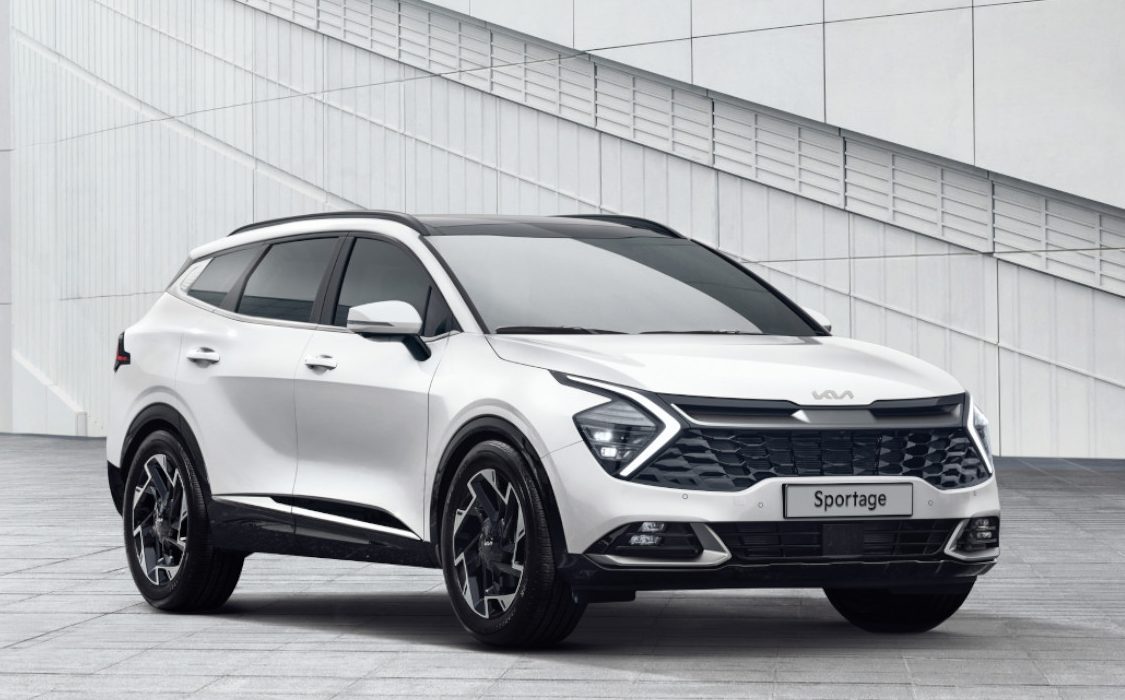 Kia has just launched an all-new version of its Sportage SUV with a new chassis, new engine line-up and interesting styling. Quality is high and the combined 12.3in digital displays give the interior of the new Sportage a premium, technologically-advanced look.
At the top of the Sportage range is a plug-in hybrid model developing 261bhp through its combination of 1.6-litre petrol engine and electric motor, with energy fed from a 13.8kWh battery. A non-plug-in hybrid is available with the same 1.6-litre petrol engine and 226bhp. There are other mild-hybrid petrol models as well as a diesel, so most buyers will be catered for whatever their preference.
The new Sportage enters into a tough and crowded sector of the market and will need to battle it out with rivals such as its cousin, the Hyundai Tucson, as well as the Nissan Qashqai and Ford Kuga.
5. Mini Hatch
Number of registrations: 10,948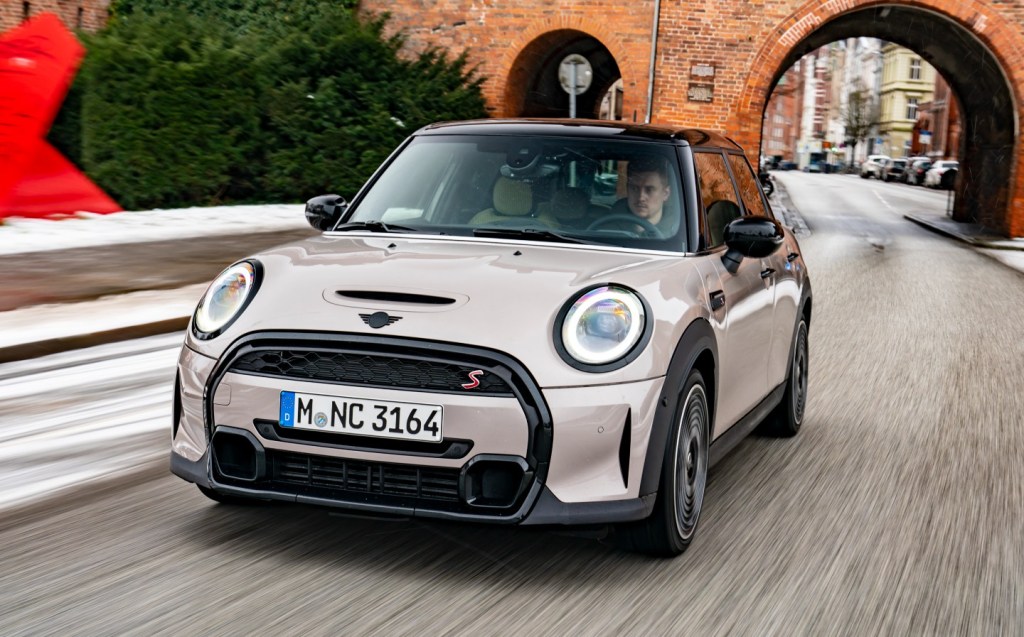 There's a lot of appeal in the Mini — the UK's third best-selling car last year — thanks to its premium feel coupled with retro styling that has evolved in such a way that it still looks good more than 20 years on from the first "New Mini". The handling and driving experience are as engaging as ever, too.
Buyers will find plenty of choice in the Mini Hatch range from the sensible and affordable Mini One right up to the hooligan John Cooper Works models and a pure-electric version. There are also three- and five-door versions. The Mini is still among the best of British and a keen rival for German cars such as the Audi A1 and Volkswagen Polo.
6. Hyundai Tucson
Number of registrations: 10,120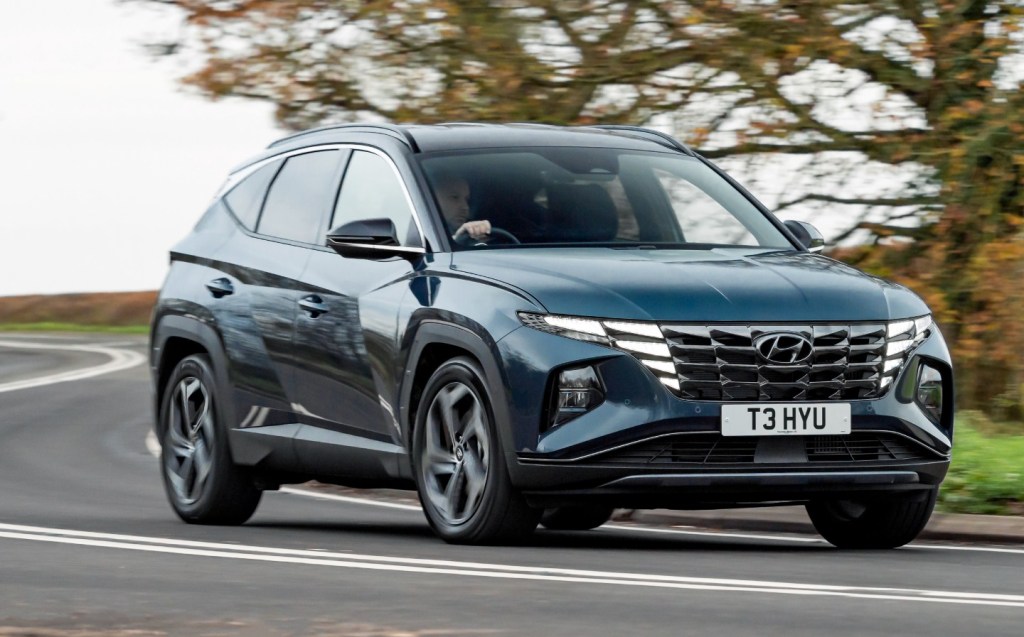 The Hyundai Tucson was relaunched last year, and it's a really well-made car with a nicely finished interior and looks that help it stand out from the compact crossover crowd. All powertrains are based around the same 1.6-litre petrol engine, though there's plenty of choice available in the form of a hybrid, plug-in hybrid or pure-combustion.
It shares its running gear with the new Kia Sportage, a model that is equally impressive. If you're in the market for a crossover and haven't looked at either Korean brand's products before, now might be the time to take one for a test drive.
7. Kia Niro
Number of registrations: 8,969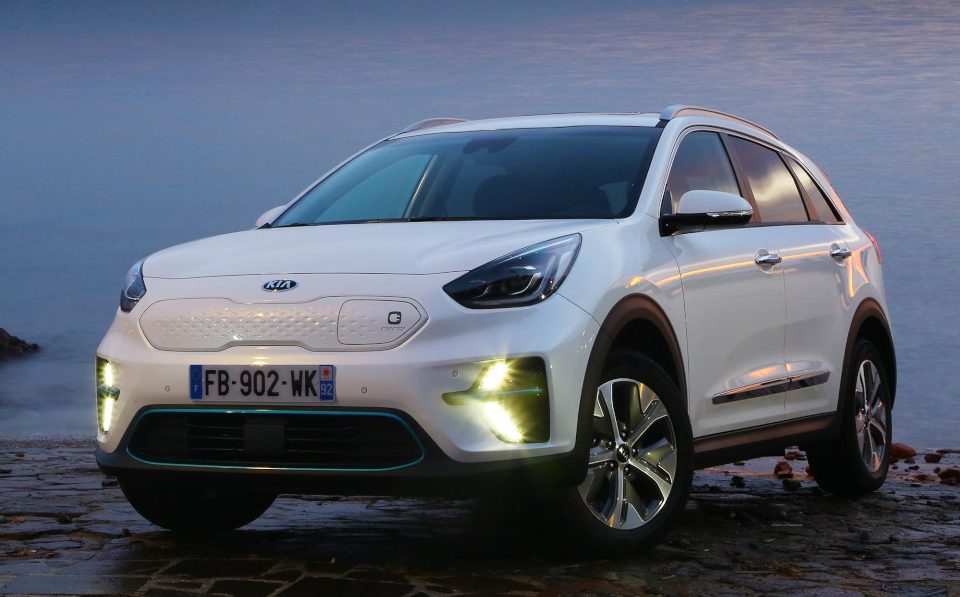 First introduced in 2016, the Niro is getting on a bit now, sharing its underpinnings with the Hyundai Ioniq, but there are various power options, including pure-electric. The current e-Niro EV has a 201bhp motor that offers very decent performance and a range of up to 280 miles (in the model with the largest 64kWh battery). That makes it one of the better-value electric cars out there, especially given Kia's seven-year warranty.
There's a new Niro now on sale in the UK, with a fresh style, platform and tech but a similar line-up of electric and hybrid powertrains. However, as the first deliveries aren't expected until July, the most recent sales figures still pertain to the outgoing model.
While the new Niro should be a strong seller in its own right, there'll likely be good deals to be had on the older version with dealers trying to clear old stock.
8. Vauxhall Mokka
Number of registrations: 8,351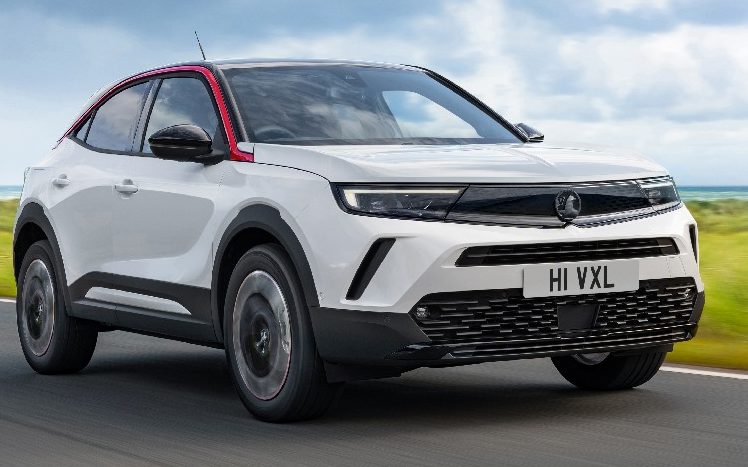 The latest Vauxhall Mokka represents an exponential improvement over the previous model with sharp, up-to-date styling. It feels well-built and drives well, too, none of which could be said about the old one.
The newest Mokka shares its underpinnings with a raft of Peugeot models including the 2008, meaning that there are petrol (1.2), diesel (1.5) and pure-electric versions to choose from.
Good as the Mokka is, it has its work cut out in the small crossover segment with rivals such as the Ford Puma and Volkswagen T-Roc to contend with.
9. Ford Kuga
Number of registrations: 8,189
The latest generation Ford Kuga is a massive improvement over the already well-received first-gen model.
Although it looks good from the outside, the biggest changes come with the interior. There's more space than before, the infotainment has been upgraded, build quality is impressive, the seats are plush, sound deadening is spot on: the Kuga is a comfortable and refined car.
Available with petrol, hybrid and plug-in hybrid powertrains, there's loads of choice in the line-up. The plug-in version gets impressive figures on paper — 201.8mpg — and a range of 39 electric-only miles, though after the battery runs out of juice, the Kuga's 2.5-litre petrol engine is a little on the thirsty side.
10. Mercedes-Benz A-Class
Number of registrations: 7,962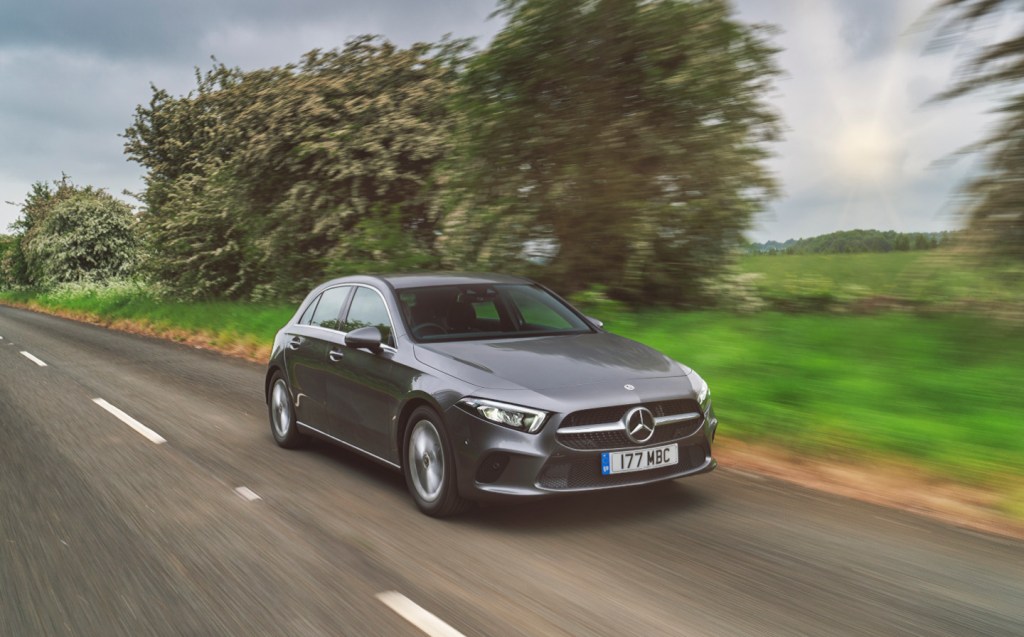 A runaway success for Mercedes, the A-Class earned its place as the UK's fourth best-selling car last year thanks to class-leading interior and refinement, as well an abundance of choice: on top of a couple of hot hatch versions in the Mercedes-AMG A 35 and A 45, there is also a saloon version of the car to cater to a wide range of buyer preferences.
Helping sales, a range of tempting finance deals mean that the A-Class can also put the "a" in "affordable".
Related articles
Latest articles