Uncertain future for Ford Fiesta and Focus hatchbacks after 2021 sales slump?
In 2021, a Ford model failed to top the UK best-sellers list for the first time in 30 years
---
Published 14 January 2022
IN 1967, Ford took control of the car sales charts in the UK. That year, the Cortina finally ousted the Austin/ Morris/ MG 1100 and 1300 as the best-selling car in this country, and the top of the sales charts is a position that Ford has been familiar with in this country ever since.
Successive models — from Cortina to Escort to Fiesta to Focus and back again to Fiesta — have held onto that title. Indeed, in 2014, the Ford Fiesta took the title of the best-selling car in the UK ever, inheriting that title from the Escort, and Ford models have topped the UK sales charts every year since 1971.
All of that changed in 2021. The Vauxhall Corsa took the UK best-selling top spot, while Volkswagen became the best-selling car brand. The Fiesta and Focus didn't even appear in the top 10, with only one Ford — the Puma compact crossover — making the list, in eighth place.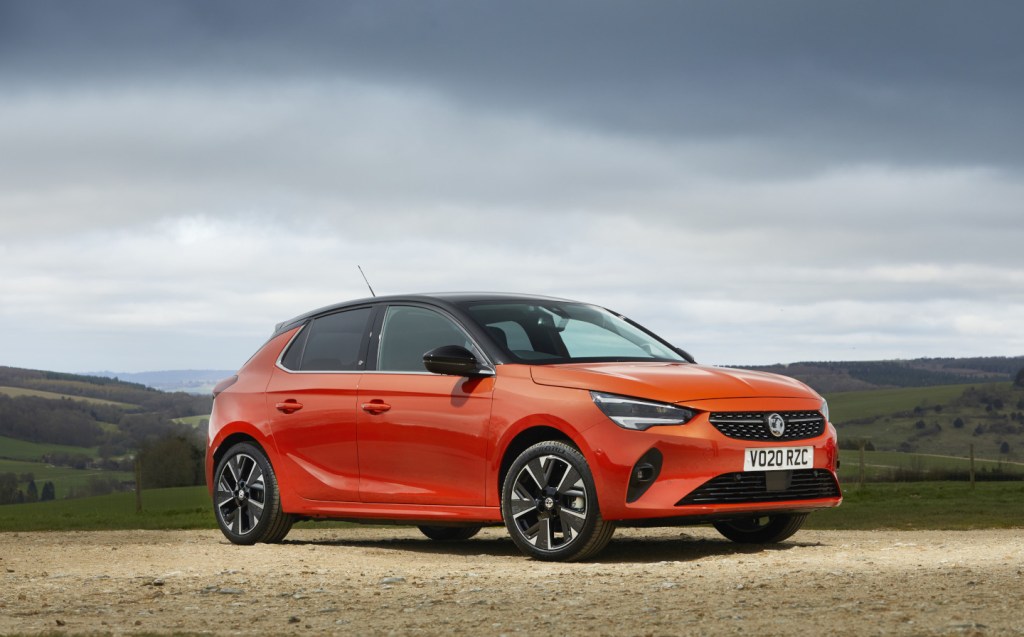 What happened? Has the UK fallen out of love with the Focus and Fiesta?
"The simple answer is no," Jay Ward, Ford of Europe's director of product communications told Driving.co.uk. "Focus and Fiesta have remained extremely popular in both the UK and across Europe. Obviously, both had a tougher year in 2021 because of the semiconductor issue."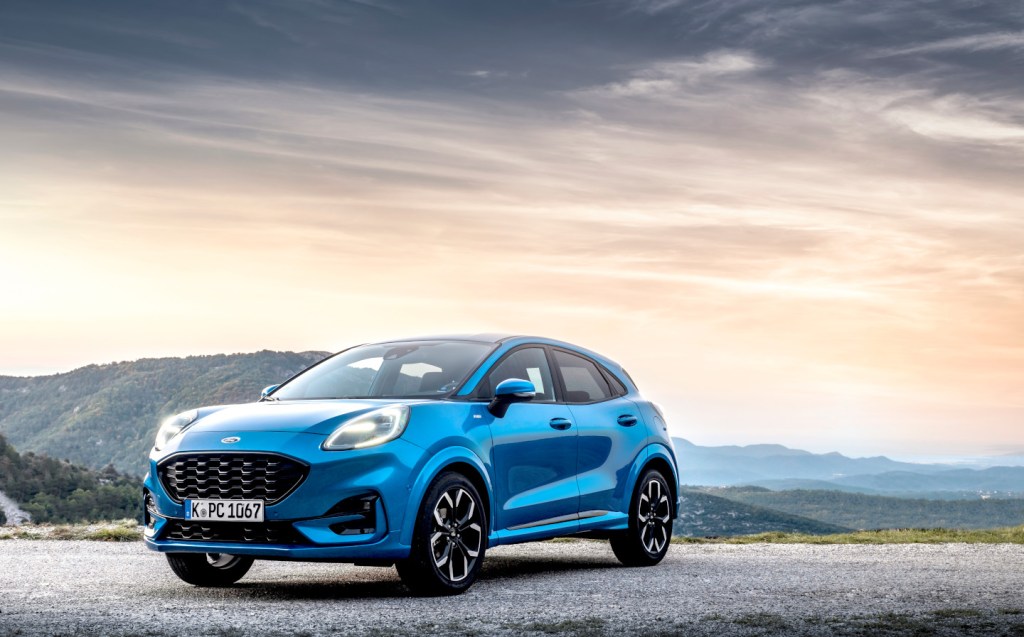 The much-discussed global shortage of semiconductors has held back car production throughout 2021 and into 2022. Ford was one of the worst-hit of all car makers and it had to make some tough decisions as a result, allocating the chips it could get its hands on to a handful of specific models. It was decided that Fiesta and Focus were not the priorities.
"It did affect Focus and Fiesta disproportionally compared to our other vehicle lines," said Ward. "Part of that is that we took a conscious decision to look at our semiconductor availability and marry that up to vehicles that we knew were in high demand.
"In particular, that meant the Transit, which was so critical to business fleets last year, as well as the Kuga plug-in hybrid."
Ward said it was important to note the best-selling vehicle in the UK in 2021 overall was the Ford Transit Custom, which "very much justifies the decisions that we took to prioritise semiconductor supply to this critical business and fleet vehicle, and shows the sustained love for Transit in the UK and Europe."
He added that Ford is top of the sales volume charts when you look at combined car and van sales.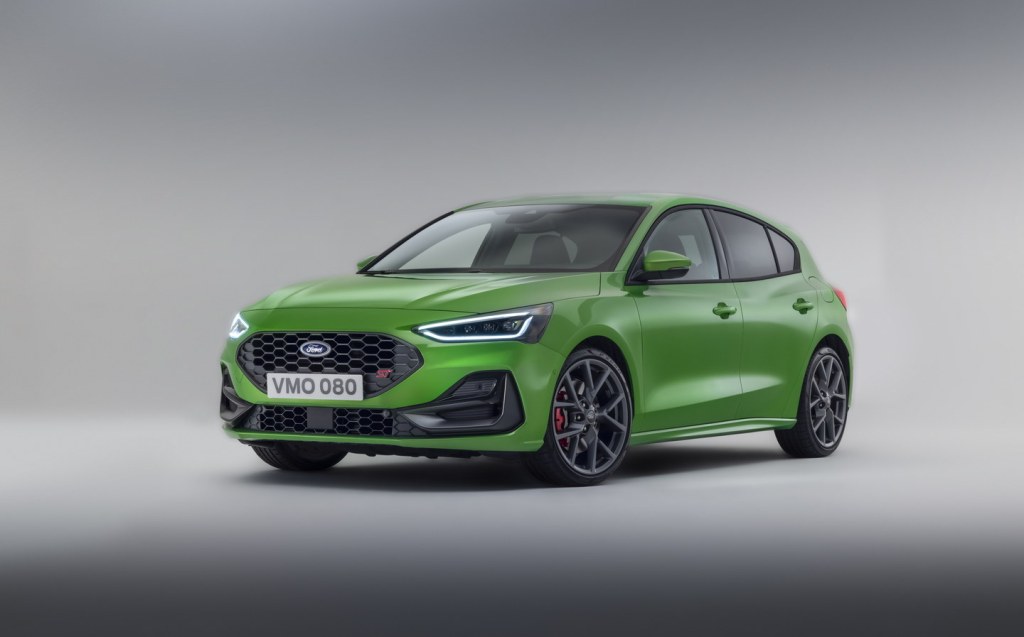 Ford also expects to see Fiesta and Focus rise back up the lists in 2022 as semiconductor shortages ease off, he said, but wasn't prepared to go into specific numbers.
It has been claimed that Ford has a considerable backlog of UK orders for both models, and that if those orders could have been fulfilled then the Fiesta and Focus would have been much higher up the best-sellers charts than was the case.
So the Focus and Fiesta are safe, then? That's unclear. Another source within Ford told Driving.co.uk that the company decided to concentrate on what it considers "future growth" models, such as the Transit and Kuga PHEV, but also Puma and Mustang Mach-E. That might suggest to some that Focus and Fiesta are not seen as models for the long-term.
Hinting at the Fiesta specifically, it was pointed out that sales volume does not equate to large profit margins. With overall sales are down due to the semiconductor shortage, it makes sense to focus on the profitable models.
In that sense, Ford of Europe is following the lead of Ford in the US, which has canned pretty much all of its non-SUV and pick-up line-ups (Mustang coupé aside). When originally announced, that looked drastic, but given the success in recent months of models such as the Mustang Mach-E, the Bronco 4×4 and the F-150 pick-up, Ford's decision seems pretty sharp.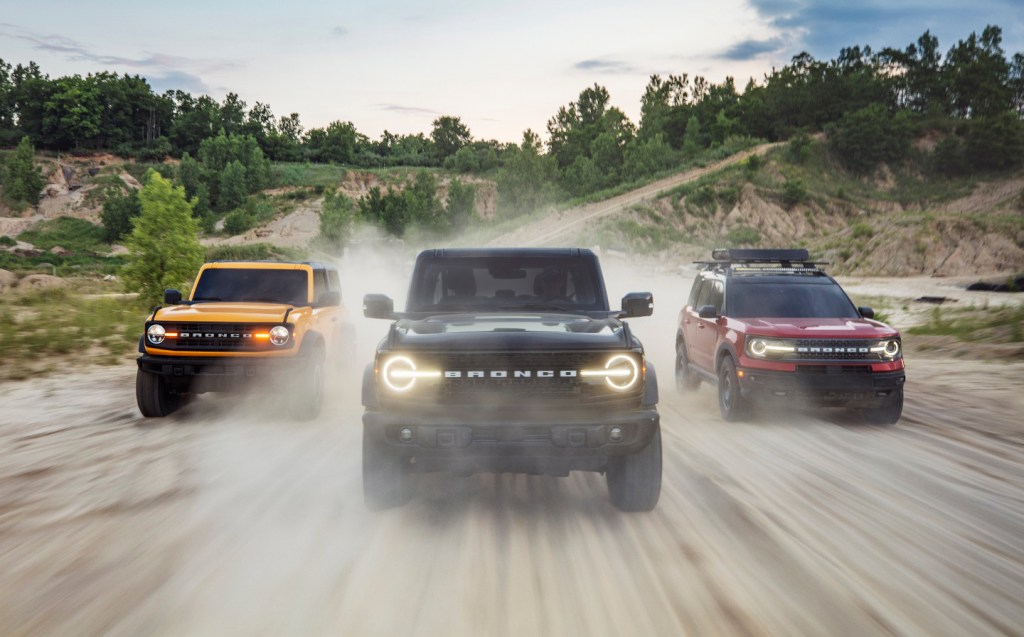 The lack of an electric version of either the Fiesta or the Focus, especially with Ford promising to make pure-electric or plug-in hybrid versions of all of its line-up by 2026, looks ominous.
Equally, the omission of Fiesta and Focus when discussing "future growth" models has a distinct tang of the talk surrounding the Mondeo saloon — once one of Ford's biggest-selling models, now on its last legs and not due for replacement after production of the current generation next year.
Could the Fiesta and Focus be heading the same way as the Mondeo, and indeed Escort and Cortina before it? All sales-topping models at one point or other. "Ford has always followed consumer trends in that way," the insider told us. With the boom in popularity of crossovers and SUVs, and traditional saloon and hatchback bodystyles losing favour, Fiesta and Focus are in a dangerous position, especially without plug-in versions.
There is much precedent for this. Nissan gave up entirely on making slow-selling hatchbacks and saloons and bet its farm on the Qashqai in 2007 — a good bet as it turned out. Its only traditional hatchback listed on its UK website today is the Micra supermini.
Ford is arguably already on this path, with the Puma crossover outselling the Fiesta on which it's based in 2021. Though sharing many components, as a crossover, the Puma is more profitable than the Fiesta, with prices starting at £23,135 compared with the Fiesta's £17,070.
Ward, however, is at least hinting that both models have a future in the UK and Europe. That future could well be entwined with Ford's technology sharing agreement with Volkswagen. Both companies are already well into a plan to share chassis and engines for commercial vehicles, pairing up the Transporter with the Transit and the Amarok pick-up with the Ranger.
Such tie-ups are common in the commercial vehicles world — there's hardly a van on sale that isn't the result of such a platform-sharing agreement.
Passenger cars are different — it's rare enough to see chassis and engines shared between brands that aren't part of the same group, but that's exactly what's going to happen. Ford will, next year, launch a new electric crossover based on Volkswagen's MEB electric car platform, which already provides the basis for the likes of the VW ID.4, Skoda Enyaq iV, and Audi Q4 e-tron.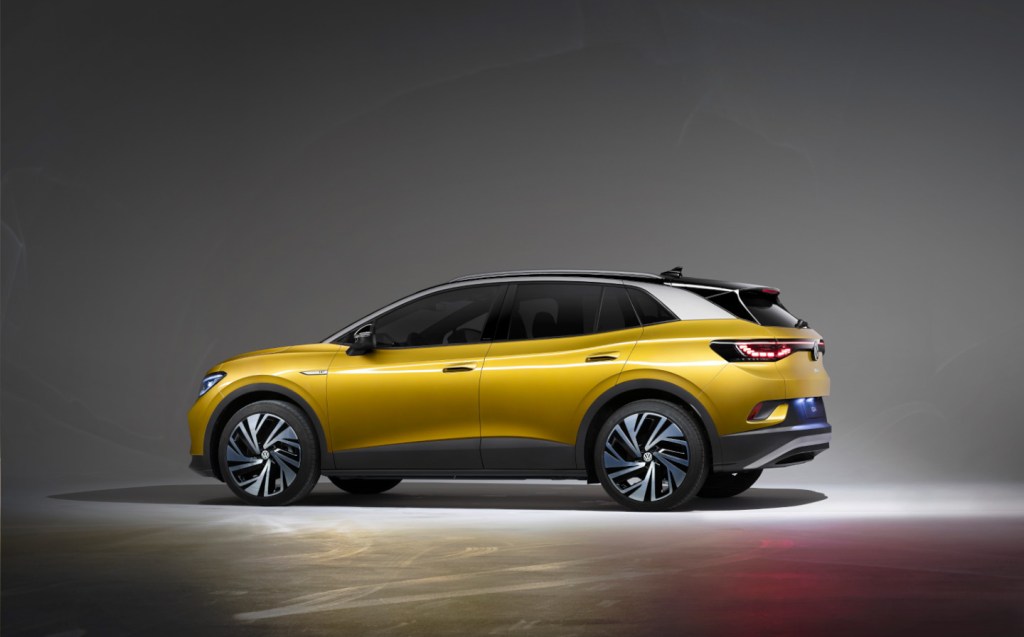 Will that new electric car be — to all intents and purposes — an electric Focus? No, it won't. The new model will be more expensive than that, and the Focus has itself just been given a minor facelift to keep it on sale for another few years yet — as has the Fiesta.
But if a next-generation Fiesta and Focus are on the cards, then will those cars be built on Volkswagen platforms, to help Ford save on European development costs?
"That would have to be your speculation, because that's way beyond what we can talk about at this time," said Ward.
However, rumours are circulating that Ford is gearing up for a major product announcement in the next couple of months, certainly before the end of March.
When that happens, we might have a clearer picture of the future for these one-time family favourites.
Year
Best selling new car
Registrations
1971
Austin Morris 1100/1300
133,527
1972
Ford Cortina
187,159
1973
Ford Cortina
181,607
1974
Ford Cortina
131,234
1975
Ford Cortina
106,787
1976
Ford Escort
133,959
1977
Ford Cortina
120,601*
1978
Ford Cortina
139,204*
1979
Ford Cortina
193,784
1980
Ford Cortina
190,281
1981
Ford Cortina
159,804
1982
Ford Escort
166,942
1983
Ford Escort
174,190
1984
Ford Escort
157,340*
1985
Ford Escort
157,269*
1986
Ford Escort
156,895*
1987
Ford Escort
178,001
1988
Ford Escort
172,706*
1989
Ford Escort
181,218
1990
Ford Fiesta
151,475
1991
Ford Fiesta
117,181
1992
Ford Escort
121,140
1993
Ford Escort
122,002
1994
Ford Escort
144,089
1995
Ford Escort
137,760
1996
Ford Fiesta
139,680
1997
Ford Fiesta
119,478*
1998
Ford Fiesta
116,120
1999
Ford Focus
103,242
2000
Ford Focus
114,529
2001
Ford Focus
137,087
2002
Ford Focus
151,236
2003
Ford Focus
131,701
2004
Ford Focus
141,021
2005
Ford Focus
145,010
2006
Ford Focus
137,694
2007
Ford Focus
126,928
2008
Ford Focus
101,593
2009
Ford Focus
117,296
2010
Ford Fiesta
103,013
2011
Ford Fiesta
96,112
2012
Ford Fiesta
109,265
2013
Ford Fiesta
121,929
2014
Ford Fiesta
131,254
2015
Ford Fiesta
133,434
2016
Ford Fiesta
120,525
2017
Ford Fiesta
94,533
2018
Ford Fiesta
95,892
2019
Ford Fiesta
77,833
2020
Ford Fiesta
49,174
2021
Vauxhall Corsa
40,914
* TBC
Data supplied by the SMMT
Tweet to @ST_Driving Follow @ST_Driving
Related articles
Latest articles