Nine of the most exciting new cars arriving in 2023
This year's shiny metal urges
---
Published 03 January 2023
This year is shaping up to be a jam-packed one for new cars arriving onto the UK market. There's plenty to look forward to in 2023, from established players to new brands such as Ora and Munro, encompassing sleek electric coupés, meaty muscle cars, in-your-face pick-up trucks and wild hot hatches.
Here are some of the most thrilling new cars due in 2023.
1. BMW M2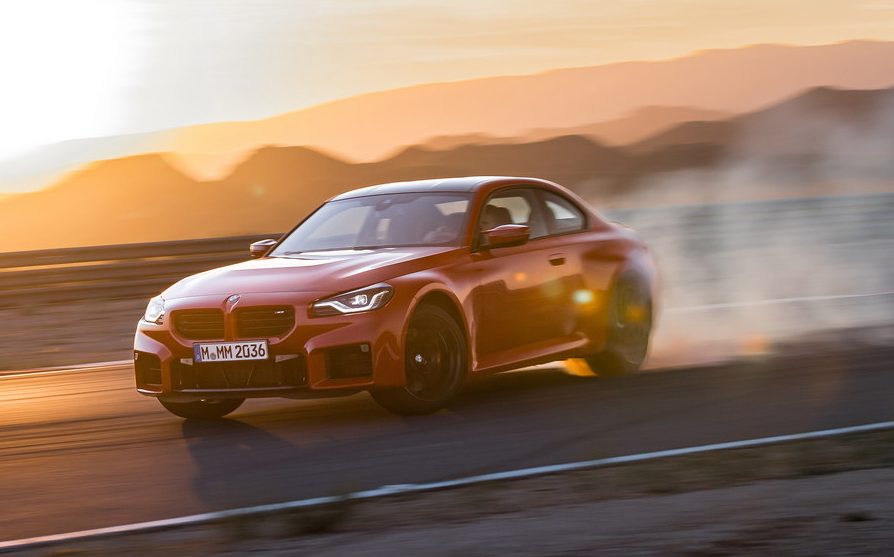 Even in lowly diesel form the BMW 2 Series Coupé is a peach to drive, so it was only a matter of time before the engineers shoehorned BMW M's 3-litre twin-turbo straight-six under the bonnet to create a hardcore 453bhp M2.
Set to arrive in the UK in May, the M2 follows the same formula as other recent M cars, with carbon-fibre used to cut down on weight, an engine beefed-up to handle track use and a sportier interior with optional carbon-fibre seats. All of this should add up to one of the best driver's cars on the road.
Here's the new 453bhp BMW M2 Coupé
2. Ford Mustang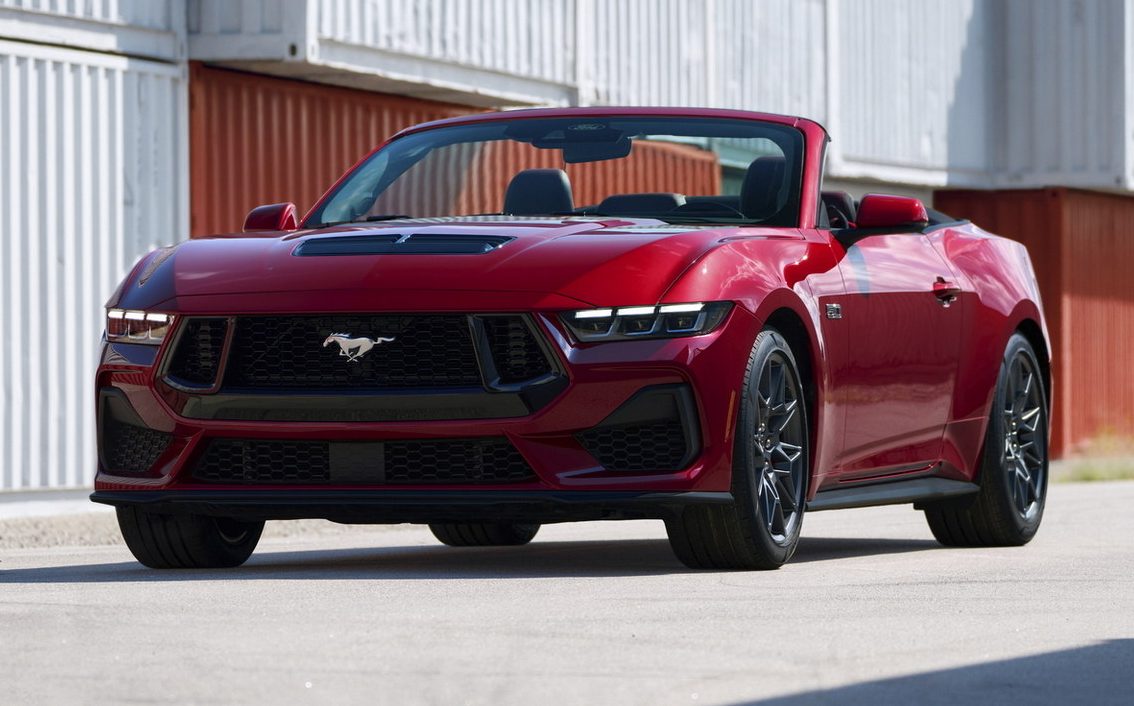 The seventh-generation Mustang due to arrive in 2023 isn't too different in looks and spec to the current model, though sharper lines do mark it out. Importantly, it could be the last Mustang to be exclusively powered by petrol, with a hybrid or fully-electric Mustang (a proper Mustang coupé or droptop, not the Mach-E SUV) on the distant horizon.
For now though, the Mustang, as before, gets the option of a 2.3-litre turbocharged four-cylinder EcoBoost engine or (accompanied by harder-edged styling), the big 5-litre Coyote V8.
Also on the way is the track-focused Mustang Dark Horse for those who want to properly exploit the V8's performance and drifting potential.
New Ford Mustang revealed — and it may be the legendary model's petrol-powered swansong
3. Ford Ranger Raptor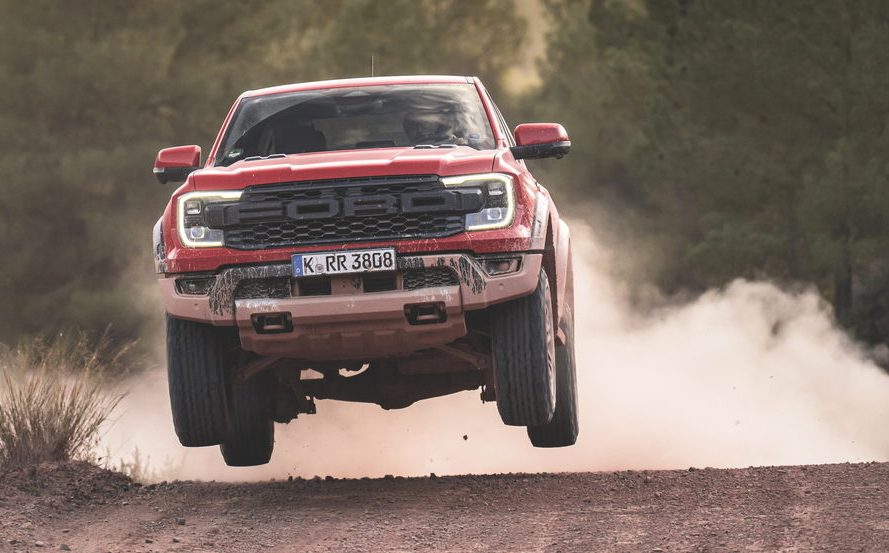 Want a fast Ford but need something a bit more utilitarian than the Mustang? Try the new Ranger Raptor, due to arrive early next year.
With tough styling and a useful load bed, the Raptor's 3-litre twin-turbo V6 petrol motor develops 288bhp and 362lb ft of torque and can propel the pick-up from standstill to 62mph in 7.9 seconds, while its high-tech rally raid suspension and all-wheel-drive system gives it serious teeth off-road.
This is all in addition being able to carry five people and something the size of a euro pallet in the rear, though its payload is still less than a ton meaning it's still a utilitarian plaything rather than a building site workhorse.
Ford Ranger Raptor 2022 review: American looks, brawny engine and serious off-road capability
4. Honda Civic Type R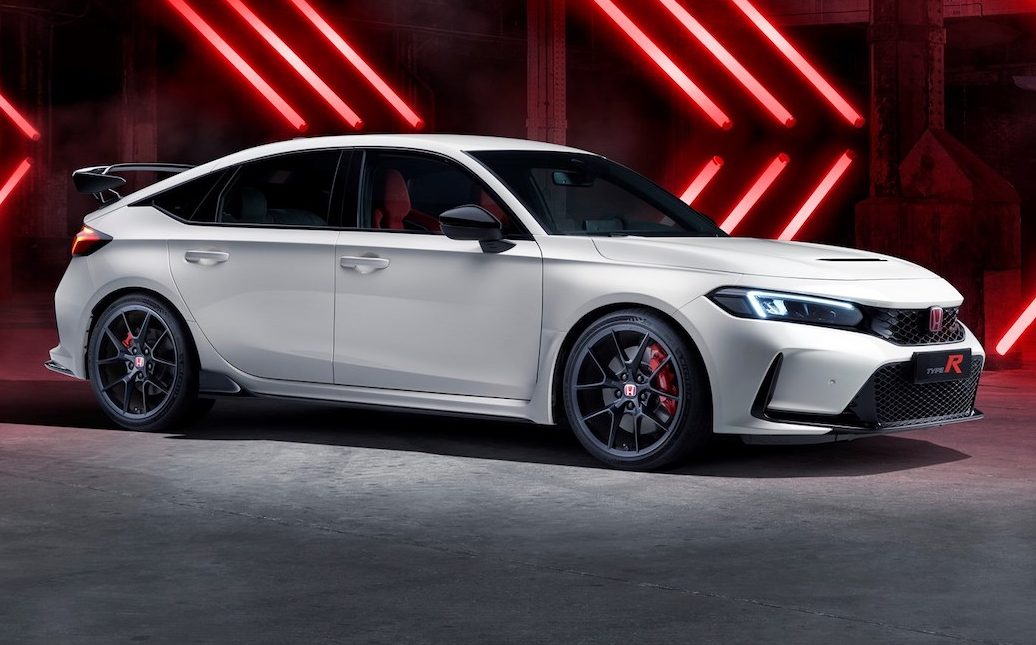 The 11th-generation Honda Civic is a very pleasant and sensible car, much better-looking than its predecessor. That makes a hot Type R version an alluring prospect.
The engine is an evolved form of the old 2-litre turbocharged petrol unit, with additional tweaks to the turbo and six-speed manual gearbox. The bodyshell is lighter and the new model has also seen some aerodynamic nips and tucks.
Due to arrive in the first half of the year, we know that the new Type R is quick —  it has already claimed the front-wheel-drive lap record at the Suzuka F1 circuit in Japan.
New Honda Civic Type R will be the fastest model yet
5. Rolls-Royce Spectre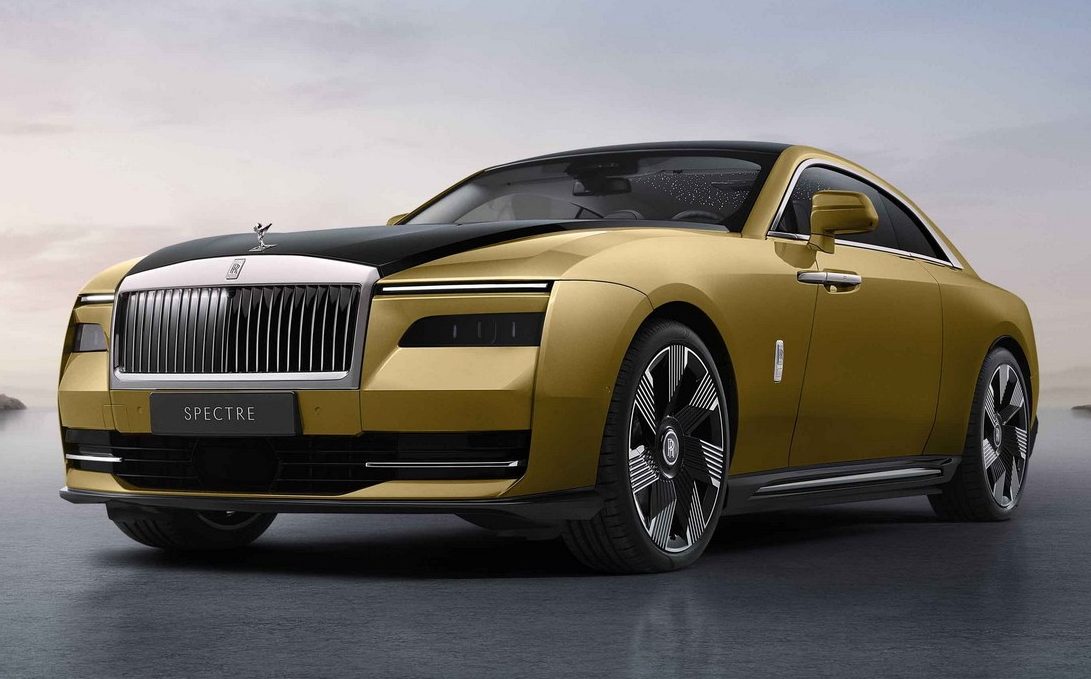 Rolls-Royce is describing its first electric car, the Spectre, as "the most perfect product Rolls-Royce has ever produced," which is certainly a bold claim.
The Spectre, due to arrive towards the end of the year, takes up where the now-defunct Phantom Coupé left off in Rolls' line-up. Pitched as the ultimate in luxury and refinement, the British brand isn't too concerned with weight but, due to its high voltage battery, Spectre will be nearly half a ton heavier than Phantom Coupé, which tipped the scales at 2,590kg.
The company has given an estimated range figure of 320 miles between charges, along with maximum power and torque figures of 577bhp and 664lb ft respectively, giving the Spectre a 0-60mph time of 4.4 seconds, which is impressive given the car's heft. 
The most appealing features for discerning Rolls-Royce customers will be the seemingly effortless performance, quietness and smoothness of electric power. Waftiness redefined.
Electric Spectre is 'most perfect Rolls-Royce ever', carmaker says
6. Porsche Macan electric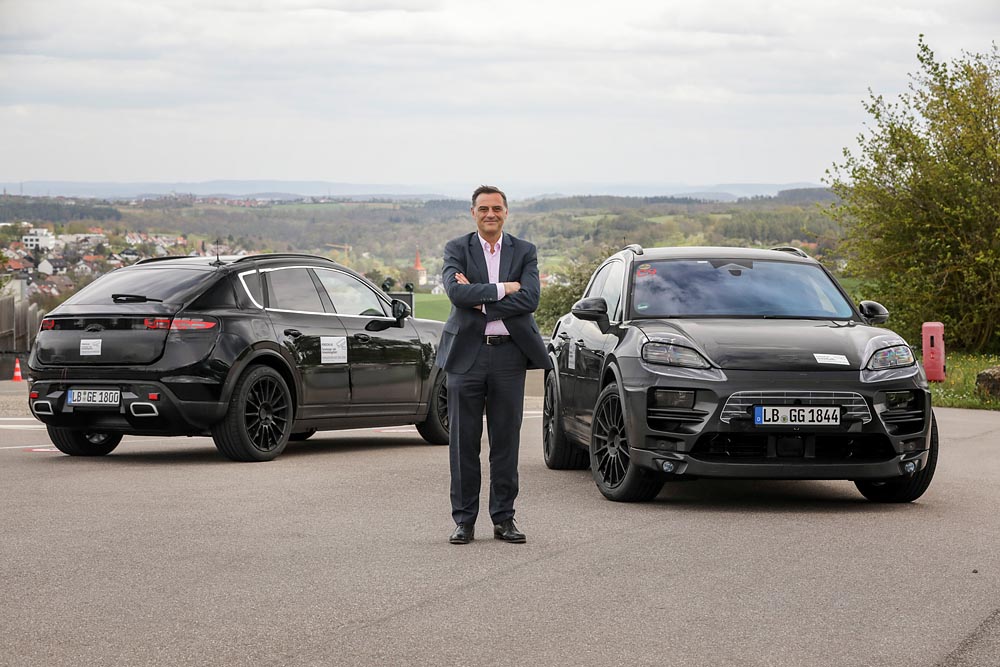 The pure-electric Macan has proven something of a problem-child for Porsche. The development of its hi-tech computer software has not only delayed the model several times but was one of the factors that led to Porsche's parent company, Volkswagen, sacking its former CEO, Herbert Diess. That's why we still only have images of camouflaged development versions (seen above with Porsche R&D executive board member Michael Steiner).
Finally due to arrive in 2023, the Macan EV's dual-motor powertrain is expected to churn out 603bhp and around 738lb ft of torque, while the 100kWh lithium-ion battery should deliver approximately 300 miles of range. It might just be worth the wait.
Electric Porsche Macan pictured on public roads
7. Munro Mk_1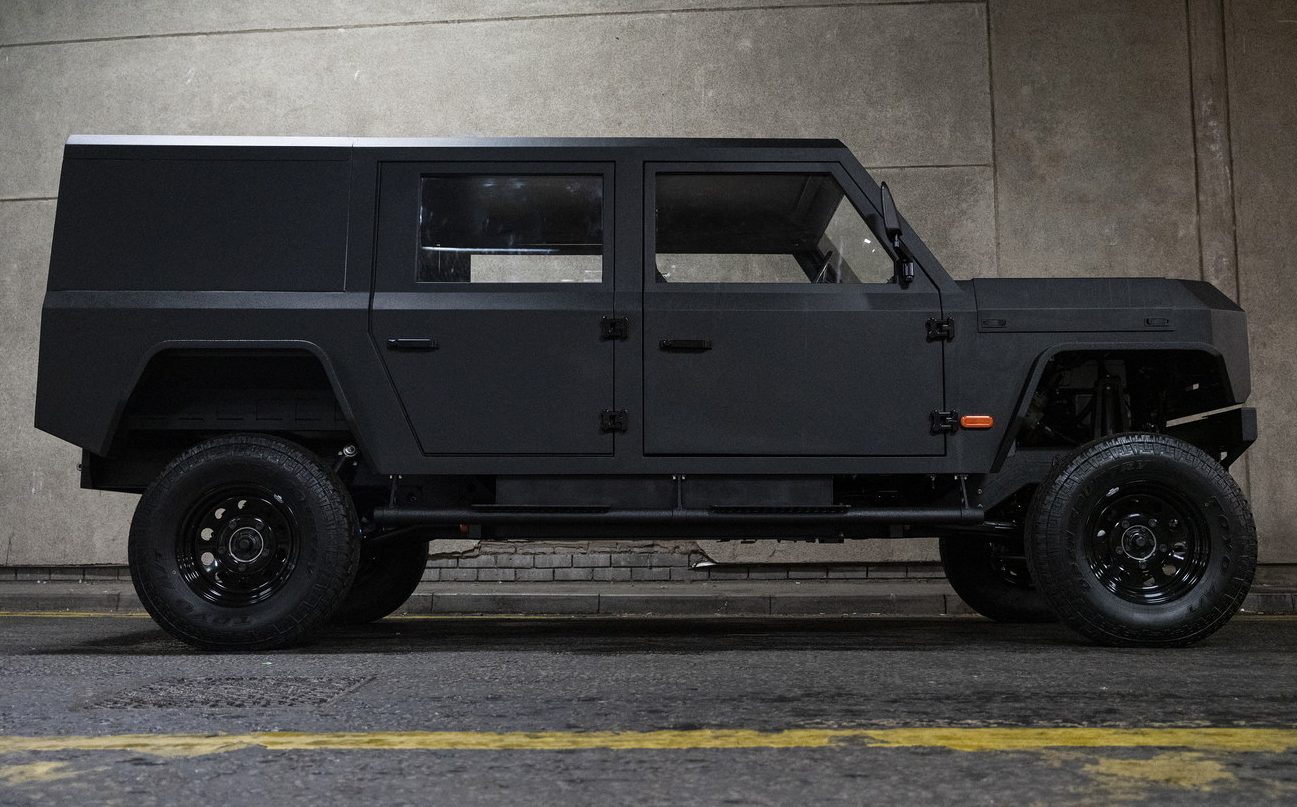 The boxy Munro Mk_1 may look like a child's drawing of an old Land Rover Defender, but it's a surprisingly well-thought-out vehicle and set to be the first volume-production car built in Scotland for forty years.
Powered by a single electric motor, the Munro is aimed at professions requiring a tough off-road-capable vehicle such as farming, mining and remote infrastructure maintenance, and the firm cheerfully embraces the descriptor "agricultural".
Unashamedly utilitarian and really quite clever, the first examples of the Munro Mk_1 are due to hit the road towards the end of 2023, with pricing starting from just £49,995.
Munro Mk_1 electric off-roader will be first volume-built Scottish vehicle in nearly 40 years
8. Mercedes-AMG C 63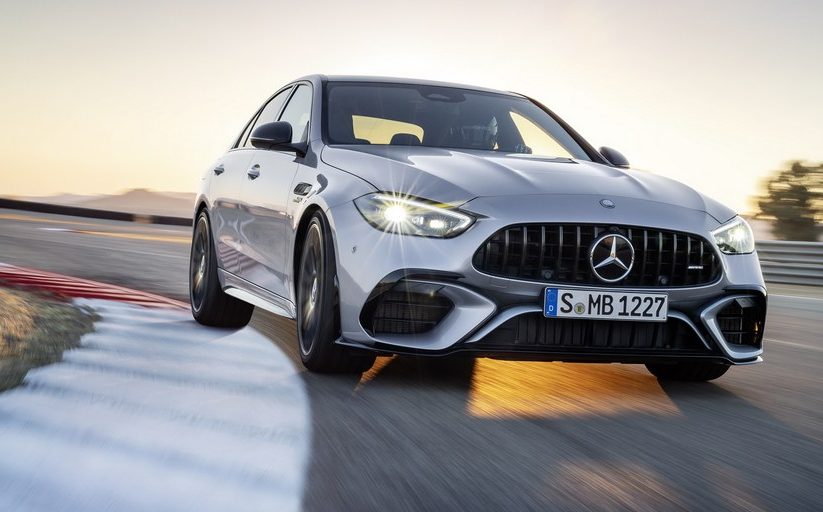 Purists may decry the loss of a sonorous V8 in the Mercedes-AMG C 63 but nobody can deny that the addition of a twin-turbocharged four-cylinder and plenty of Mercedes-AMG's F1 know-how have contributed to a fast and technically-impressive car.
That powertrain sees a 469bhp 2-litre turbocharged engine in the front mated with a 201bhp electric motor in the rear to deliver up to 670bhp and a substantial 752lb ft of torque to all four wheels. As a result, the new Mercedes-AMG C 63 can manage a 0-62mph time of 3.4 seconds — more than half a second quicker than the outgoing version.
Another electric motor in the turbo keeps the compressor spinning at all times for more immediate throttle response, something Mercedes says is drawn directly from its turbo-hybrid F1 cars.
9. Lotus Eletre
Another car set to get purists in a tizzy is the Lotus Eletre, the first SUV from the Norfolk-based sports car maker. The Eletre is a sharp-looking pure-electric SUV due by the end of 2023, with prices starting at £89,500.
There will be a choice of electric powertrains, one putting out as much as 905bhp – for a 0-62mph time of just 2.95 seconds. The less powerful model is said to be capable of up to 373 miles on a charge of its battery.
The Eletre will be the first Lotus since the 1960s not to have been built at the company's Hethel factory — it will be built in Wuhan, China by owner Geely, where scaling up production volumes is possible. Judging by other luxury performance SUVs such as the Lamborghini Urus and Aston Martin DBX, it'll likely be the firm's biggest seller by miles.
Related articles
Latest articles