Kia to make hot 584bhp GT version of EV6 electric crossover
Hot crossover can sprint to 60mph quicker than a Lamborghini Urus
KIA WILL make a performance "GT" version of its new EV6 electric car that will outrun models from manufacturers including Porsche and Lamborghini.
The EV6 GT, based on many of the same underpinnings as the recently-revealed and hotly-anticipated Hyundai Ioniq 5, will have 584bhp and enough instantly available torque to make the 0-60mph sprint in just 3.5 seconds.
In a 400 metre drag race held by Kia for this morning's video reveal of the EV6, the crossover was shown to be quicker off the line than the Porsche 911 Targa 4, Lamborghini Urus, Mercedes AMG GT and (now out-of-production) Ferrari California T. It was pipped to the post by the (also out-of-production) McLaren 570S by less than a car's length.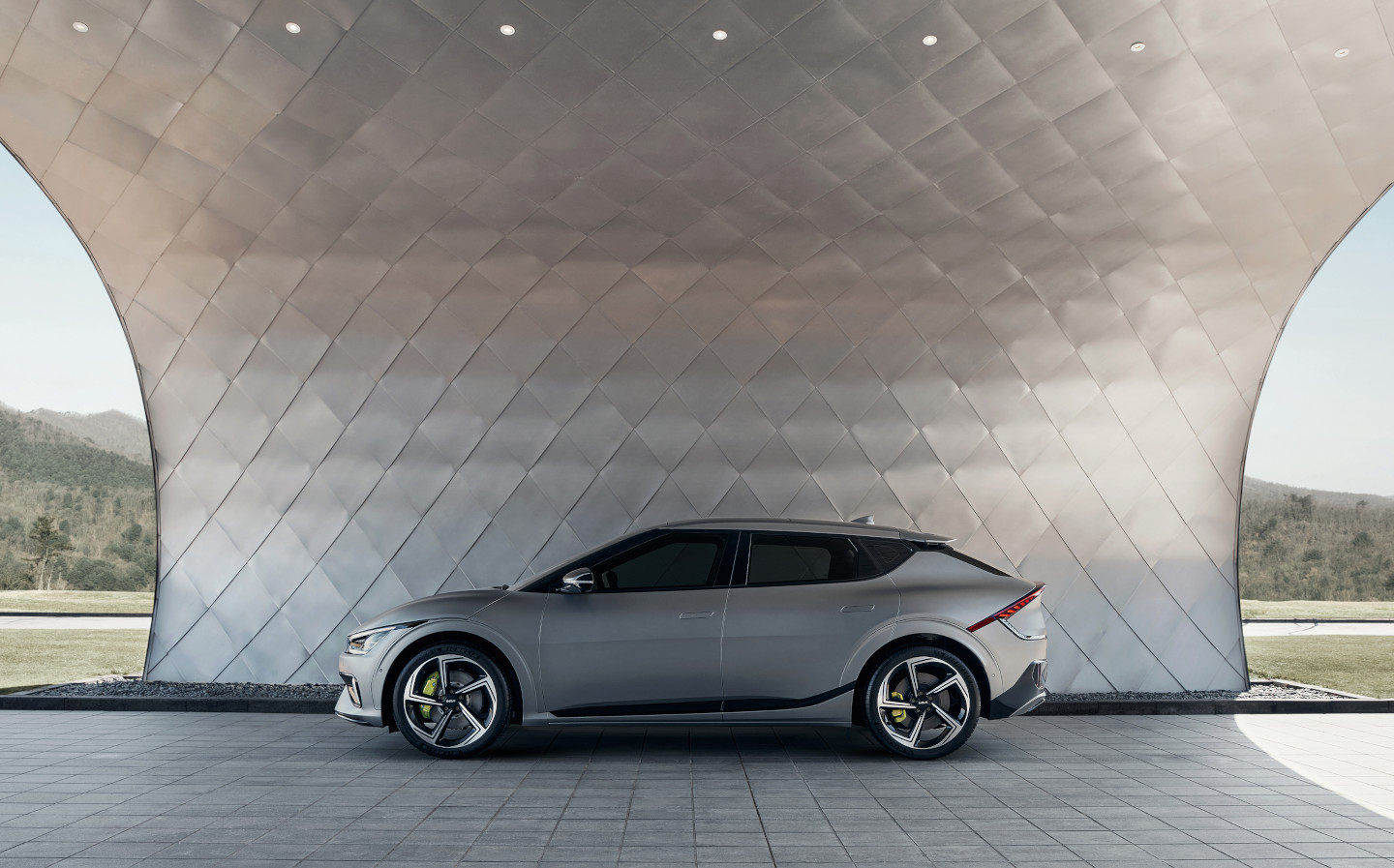 It costs £58,295 — not cheap for a Kia, admittedly, but nearly £30,000 less than a Porsche Taycan 4S (which it also beats to 60mph, on paper) and nearly a third of the price of the Lamborghini. And for that money, you get an electronically controlled limited-slip differential, to help distribute power through corners, as well as the party-piece acceleration.
The EV6 is by no means Kia's first foray into the world of EVs (it already offers electric cars in the form of the Soul EV and e-Niro), but is nonetheless a milestone for the brand: it will be the first model to wear the "EV-" prefix, with Kia promising to launch 10 more electric models by 2026.
While four of these will be electric derivatives of existing models, six will be based on the same E-GMP architecture that underpins the EV6 and Ioniq 5. Kia hopes for this to be enough that, by 2030, two of every five cars it sells will be pure-electric.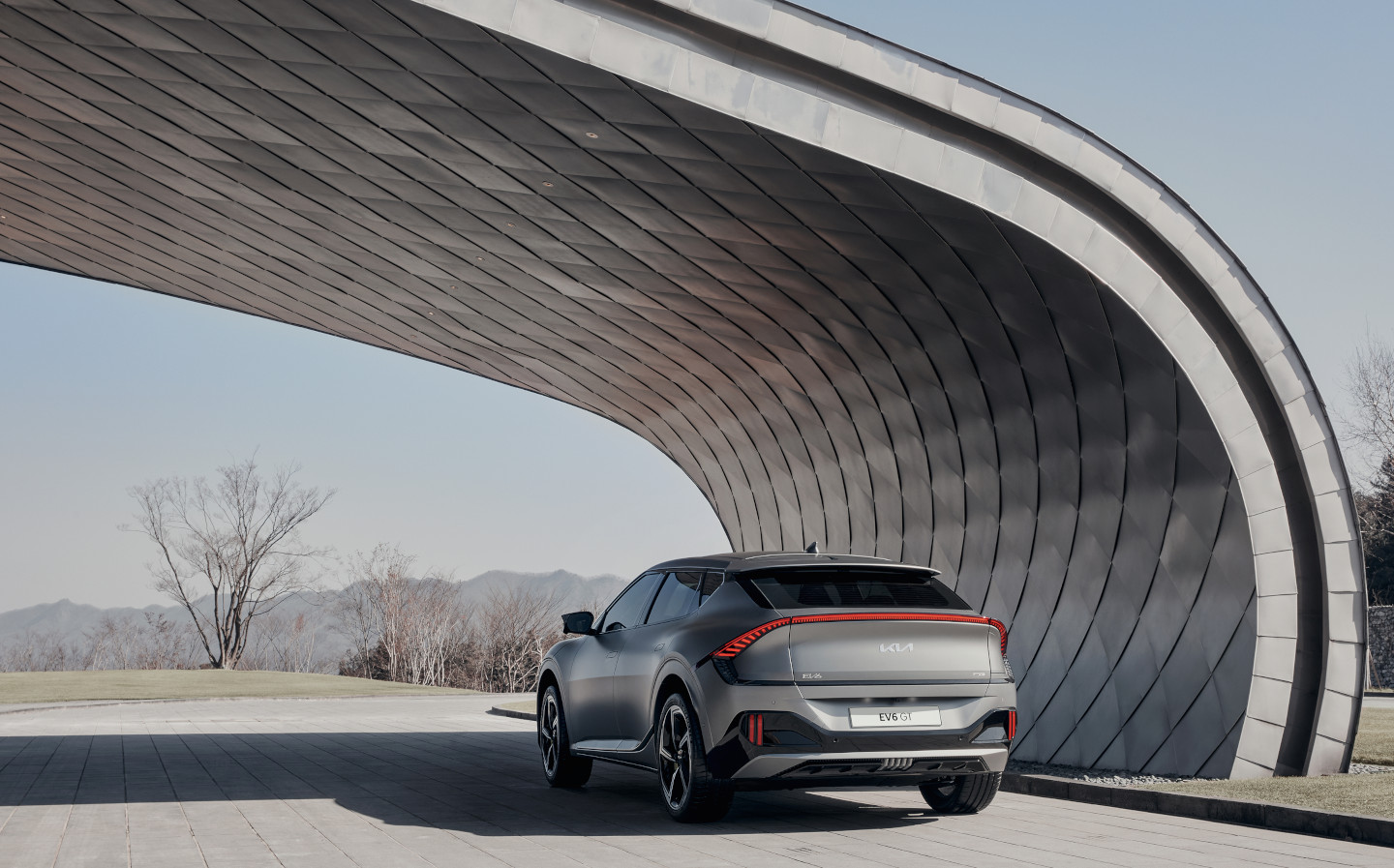 Fittingly for such a landmark car in Kia's line-up, the EV6 abandons the comparatively conservative design language of its mainstream models in favour of a more outré look that hints at its more sporty sensibilities. Kia has labelled this ethos "Opposites United", and defines it using phrases like "positive forces" and "sculptural shapes". Arguably, the result isn't as classically elegant as its Hyundai sibling, but the EV6 certainly looks dynamic and purposeful.
Kia brands the EV6 as a crossover but it has a wheelbase around 14cm longer than that of VW's recently-released ID.4 and 20cm longer than that of the e-Niro, which reportedly allows a level of cabin space comparable to a mid-sized SUV. Aside from its roominess, the interior is defined mainly by a pair of two curved 12in screens, as well as seats that are made from fabrics comprising 111 recycled plastic bottles.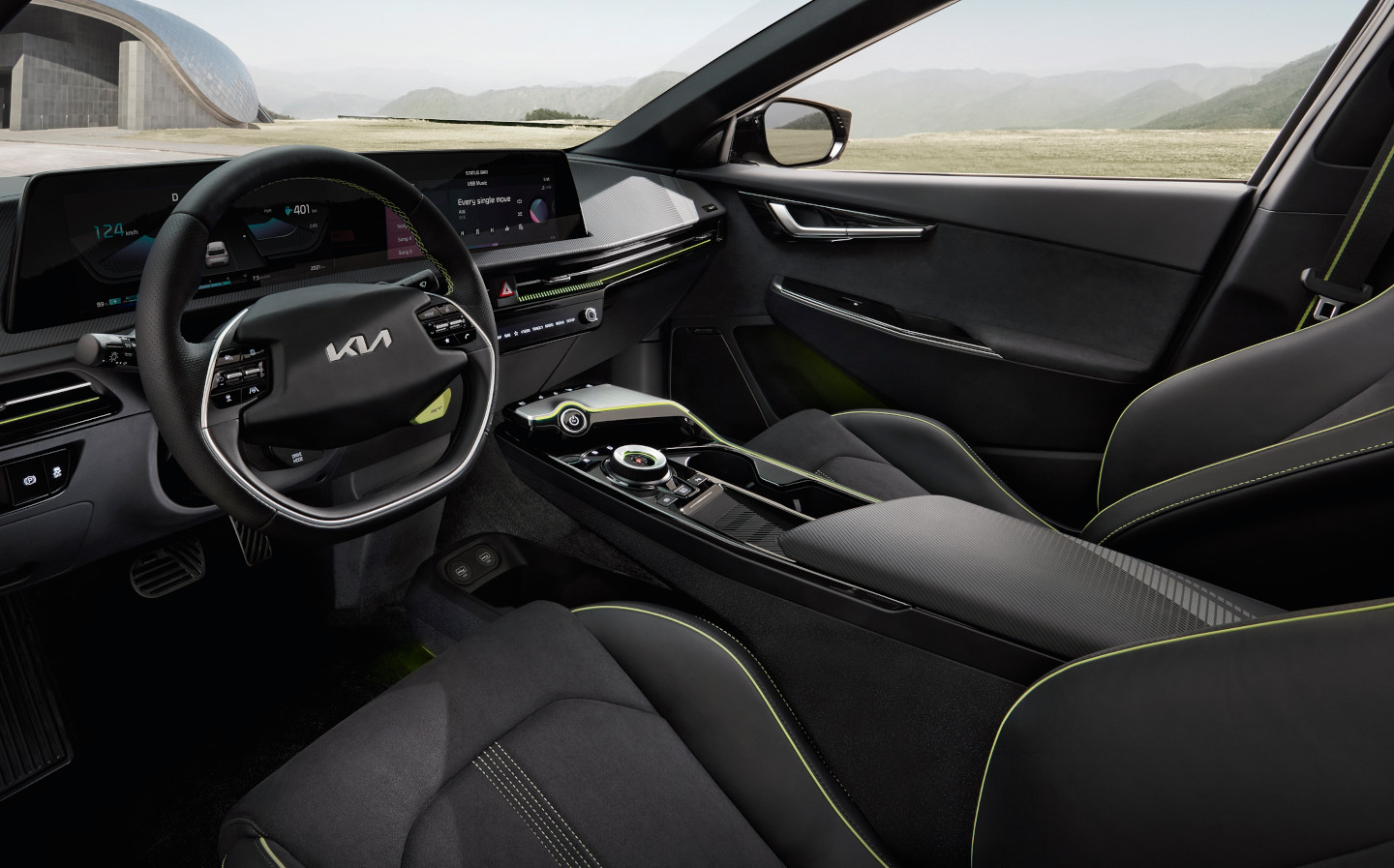 As with the Ioniq 5 — and the Porsche Taycan — the EV6 makes use of an 800V electric architecture that allows ultra-rapid charging. Kia claims that, if you can find one of the UK's extremely rare (at present) 350kW charging points, the EV6 will happily recharge from 10% to 80% in just 18 minutes. Adding 62 miles of range takes under five minutes.
As well as range-topping GT guise, which is only available with a bigger 77.4kWh battery pack (standard-range comprises a 58kWh unit), the EV6 will be available in standard and middling "GT line" trims.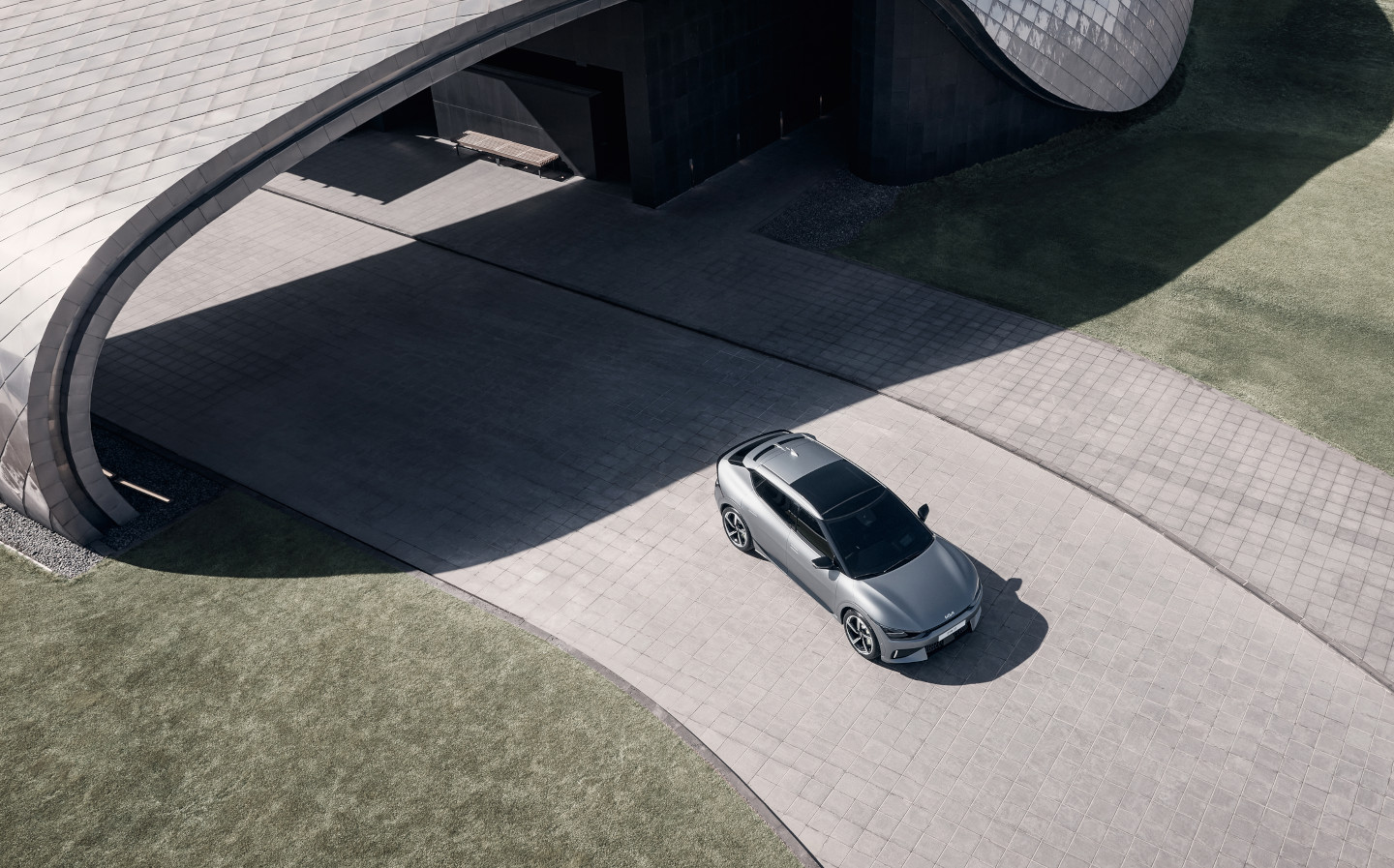 Fitted with a long-range pack, the standard EV6 has an impressive advertised range of 316 miles on a single charge, and starts from £40,895 — meaning no models are eligible for the government's recently reduced plug-in grant. Pointing to its slightly more lairy disposition, the GT can only manage a more modest 254 miles with the 77.4kWh battery.
Online reservations for the Kia EV6 have opened today, and the car will go on sale fully in October.
Tweet to @KieranAhuja Follow @KieranAhuja