Supersport Supercars: The top five supercars I drove to my Caterham races in 2016
Best of the best
---
Published 22 December 2016
IN 2016 I drove the Sunday Times Driving car in the Caterham Supersport Championship, arguably the most competitive race series in the UK. Over thirty identical cars took part in each of the fourteen races and you can see how I got on in the film at the bottom of this page.
On track, everyone takes the racing seriously but paddock banter is also key to the appeal of the Caterham championship. Much of the chat turns to cars and the age-old question of, "What should a racing driver drive?"
To try and add some empirical analysis to the debate, I drove a different supercar to each round. Here, at the year's end, is my personal ranking of all the cars I drove, with a special footnote about a couple that got away…
---
Browse NEW or USED cars for sale on driving.co.uk
---
1 Ferrari 488 GTB
The days when Ferrari was better at selling posters than cars are long gone. The 488 is a sublime piece of kit that deservedly tops this ranking. It succeeds not only because it's outrageously rapid, beautiful and technically accomplished, but also because it feels special. If I was to spend £200k on a car, I'd want it to provide a sense of theatre on every journey, to turn every outing into an occasion. In this the Ferrari succeeds, brilliantly.
Read my report here
2 Audi R8 V10 Plus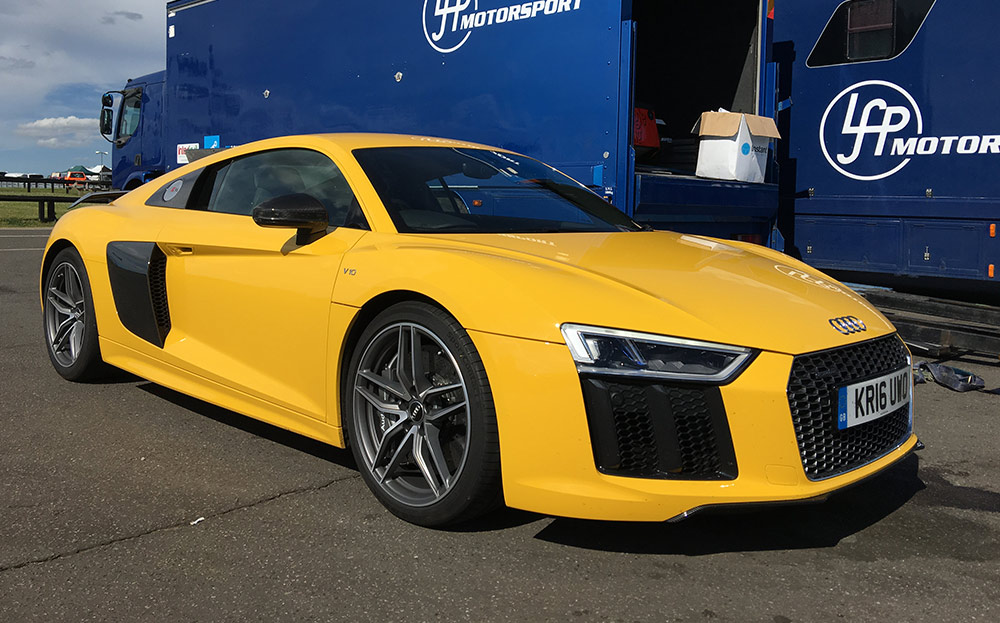 In many ways, the R8 was the surprise package. The evolutionary styling hides a car that's made a giant leap forwards. It's not a difficult car to jump in and drive but it rewards with the depth of its talent. The engine is also nothing short of magnificent, a V10, 601bhp colossus of the like we'll never see again. That I came close to placing the R8 at the top of this list tells you everything you need to know about just how good the Audi is.
Read my report here
3 BMW i8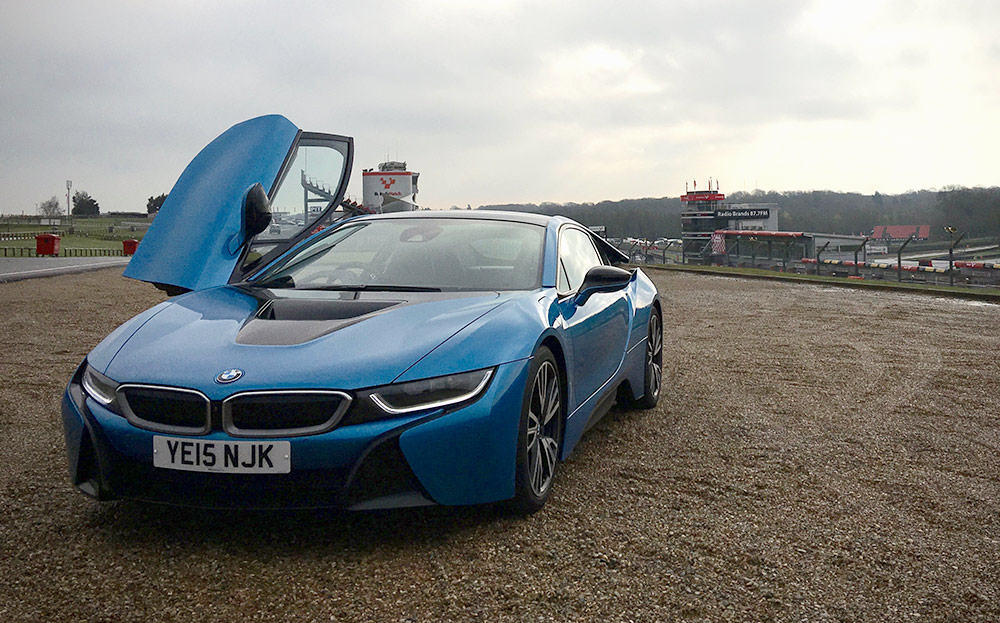 The appeal of the i8 lies as much in what it stands for as for what it is. If this is a pointer to the supercars of tomorrow, then all is not lost. The handling and especially the ride aren't as well resolved as cars above (or even below), but the hybrid technology really works and the i8 feels undeniably "super".  No other car for the money matches its sense of occasion.
Read my report here
4 Mercedes-AMG GT
There's something deeply appealing about the old school charm of a V8 engine beneath an elongated bonnet. The AMG GT is like an American muscle car, but with a Germanic twist. It's unlike anything else on this list and its practicality (there's a big boot) makes it the most obvious everyday choice. Ultimately, though, in this company, it felt more like a sports car than a true supercar, something that AMG is clearly trying to address with the launch of the 577 bhp GT R. Maybe next year…
Read my report here
5 McLaren 650S Spider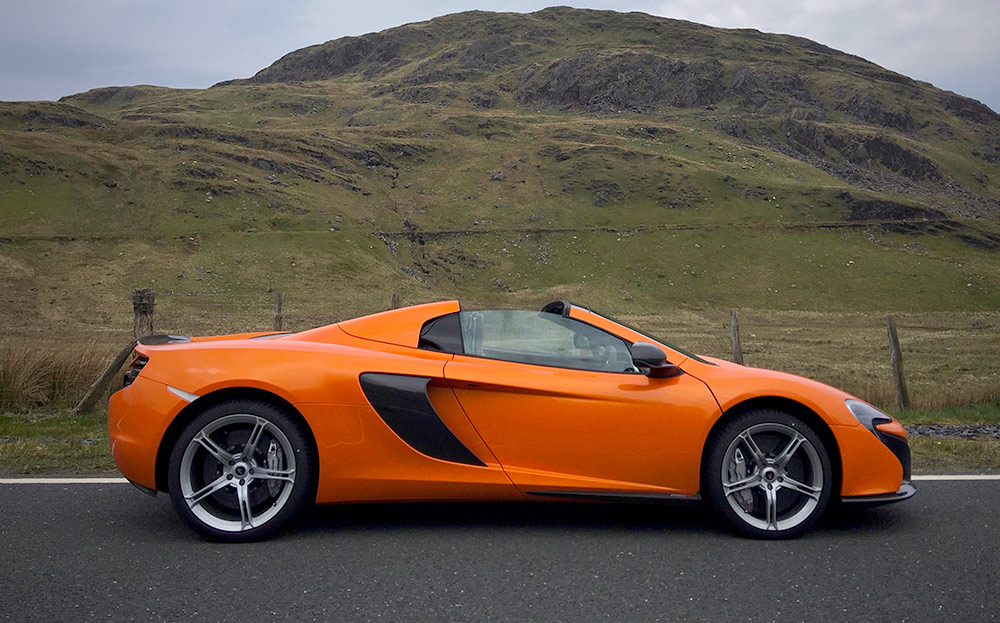 Let's cut to the chase. If I'd borrowed either the 675LT or the 570GT, then McLaren would have featured much higher up this list. It's not that the 650 is a poor car – far from it – but the 675 is at least 20% more thrilling, while the GT is both cheaper and more practical for the weekend racer. It now feels like yesterday's car and McLaren has already been spotted testing its replacement.
Read my report here
The ones that got away
Porsche 911 GT3 RS
The sight of a 911 GT3 RS urinating oil on our office car park was one of the most surreal moments of 2016. The car went back to Porsche on a low loader and the previous generation 997 GT3 RS was sent as a replacement. I've written about my experience in the 997 at Oulton Park, but didn't include it in the list above because it's not a current production car.
Later in the year, though, I did get to spend some proper time in the latest GT3 RS. With its oil leak now fixed, the winged wonder proved to be everything I'd expected. I've driven lots of 911s over the years and while the standard Carrera has progressively moved in the direction of a grand tourer, Porsche's motor sport specials have remained loyal to its hard core fans.
The GT3 RS conjures a unique experience that's purely Porsche. The noise, the body control, the driving position, the sense of occasion are all unique to the 911 but taken to a new level in the RS. Roll-cage aside, it also retains much of the practicality of the standard car (especially if you opt for the nose-lift system).
The current 911 Turbo is faster in a straight line and easier to live with, but even as an everyday tool, I'd still take the GT3 RS. If it had qualified for this list, it would definitely have made the top three…
Caterham 620R
When I turned up at Anglesey in a McLaren, Caterham's team were quick to point out that they have a supercar of their own. The 620R has a 2-litre supercharged engine that produces 311bhp, more than twice as much as my race car. In terms of power-to-weight, it's a match for anything else I've driven this year on or off the track.
The 620R is utterly bonkers. Caterham claims 0-60mph in 2.8sec, which is limited more by traction than anything else. In the mid-range, its acceleration is just staggering and even in the dry, there's enough power to spin the rear tyres at almost any speed. If you're not used to such savage thrust (and who is?) and you're not familiar with a Caterham, then it can be intimidating.
This car exists because Caterham likes to have a flagship model for those customers who simply must tick every box. No doubt there's also a good margin in a Seven costing £50,490 plus options. If I ever give up racing and have plenty of cash to spare, then I'd love a 620R with a roll-cage as a track day warrior. For the road, though, I'd rather have a Seven 360 or a 420, both of which are seriously rapid, yet much cheaper (from £24,995) and more relevant to real world driving.
The racing
This was my third season of Caterham racing and in many ways, my most frustrating. Although I qualified as high as fourth on the grid and had the pace to run in the top ten all year, a mix of unreliability, on track shenanigans and a missed round at Croft meant I ended up 14th out of 47 in the championship.
Despite some ups and downs, though, it has been tremendous fun and my lovely sponsors, the LFP Motorsport team and my race engineer, Danny Blackledge for all their hard work.
Here's my review of the year with the highs and the lows…

Race photos Jon Bryant, snappyracers.com
Car photos Alistair Weaver
Film Gaucho Productions (additional race footage from Hayfisher)