Public moving from 'range anxiety' to 'charging anxiety' as infrastructure fails to keep up with electric vehicle sales, says industry boss
Motorists are now more worried about the lack of electric charging infrastructure than they are about how far the vehicles can travel per charge, according to the head of the trade association representing the British car industry.
Mike Hawes, chief executive of the Society of Motor Manufacturers and Traders (SMMT), said the UK public is moving from 'range anxiety' (the fear of running out of battery while en route somewhere) to 'charging anxiety' because the number of public chargers is not increasing at the same pace as sales of plug-in vehicles.
Speaking on Tuesday at the SMMT Test Day, an annual driving event for members of the UK press, Hawes said:
"Back in 2011, when we first started having some electric vehicles here at Test Day, the average range [of them] was only 74 miles, and there were about six cars. Today, on the new car market there are about 140 and the average range is increasing dramatically; potentially an average of about 260 miles.
"So you can see how the technology is really developing. And that's fundamental to the take up of these new vehicles. But what we're constantly hearing from owners, users and so forth, is that the range anxiety is now being replaced by charging anxiety."
The number of public charging points in the UK has increased 33% over the last 12 months, with 30,412 chargers available today at 19,150 locations, according to figures from Zap-Map.
However, car registration figures from the SMMT for March showed a 78.7% year-on-year increase in the number of electric models sold, with battery-electric vehicles (BEVs) now making up 16.1% of all registrations. The 39,315 electric car registrations was nearly three times higher than the number of diesel cars sold last month.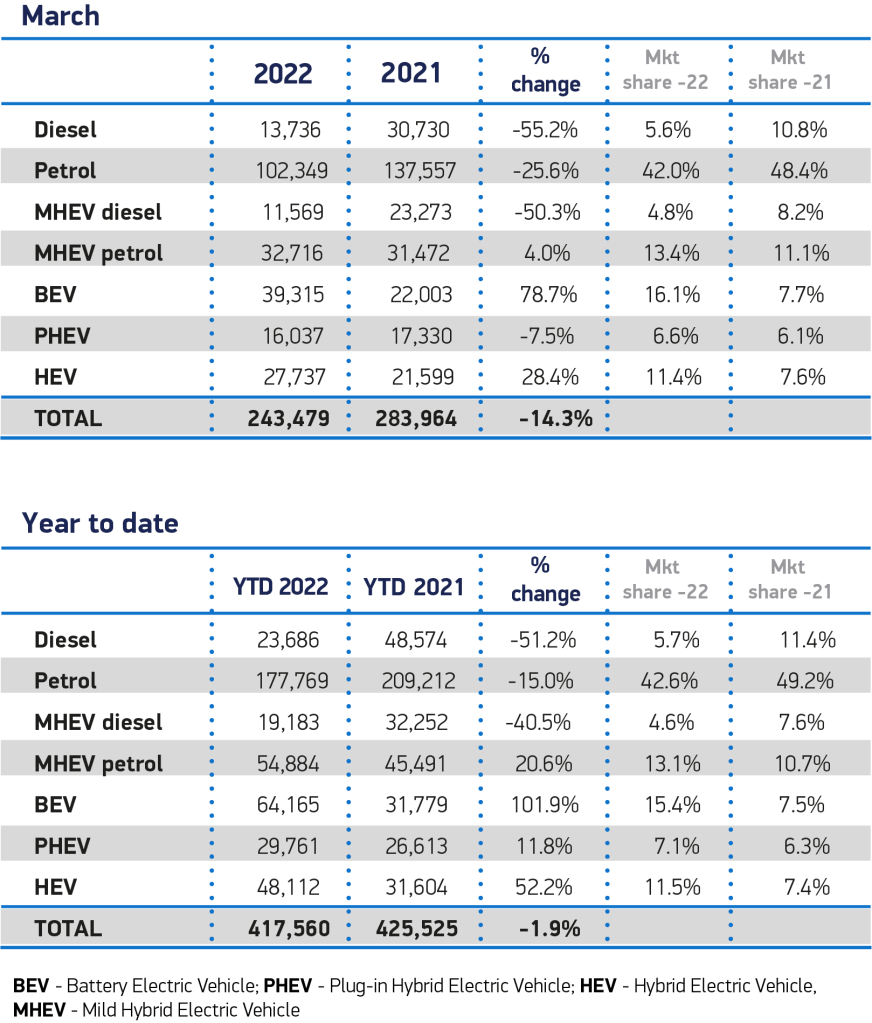 Last year, the Competition and Markets Authority (CMA) said that to meet demand, the number of public chargers will need to increase to between 280,000 and 480,000 by 2030, when the ban on the sale of new petrol and diesel cars comes into effect.
Hawes showed a graph comparing electric vehicle sales volumes over time with the rollout of public chargers in the UK, which showed not only that electric car sales are outstripping charging infrastructure installations but that the gap is widening.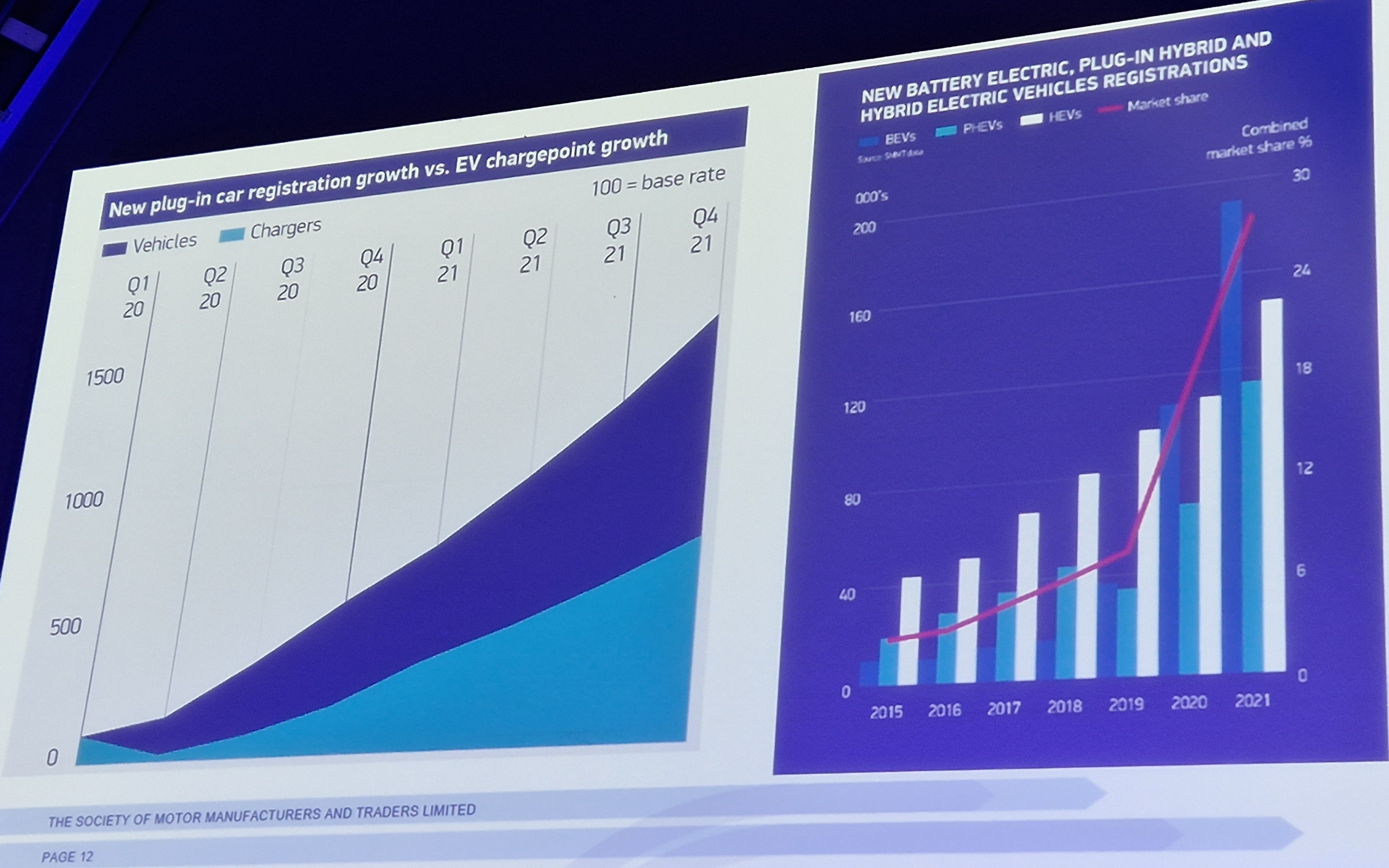 "The increase in investment in infrastructure is increasing, but it's not catching up," said Hawes. "It doesn't match the increased sales of new cars.
"We need it to catch up to overcome what most people's concerns are, which as I said before, is not range anxiety, it's charging anxiety."
The increase in EV sales comes despite "poor incentives" from the government, he added.
In 2011, a year after Nissan introduced the pioneering Leaf hatchback, the Conservative-Liberal Democrat coalition introduced the Plug-in Car Grant, a subsidy of 25% off the price of a pure-electric, plug-in hybrid or hydrogen fuel cell car, up to a maximum of £5,000. It has since been cut five times, and car buyers today receive £1,500 off the cost of a new pure-electric car with a value up to £32,000.
Related articles
Latest articles