Five best electric cars to buy in 2022
More choice than ever
The 190,727 battery-electric vehicles sold in the UK last year represented a 76.3% rise on 2020's figures, and electric cars now comfortably outsell diesel and hybrid-electric vehicles. Indeed, the nation's second best-selling car in 2021 was the all-electric Tesla Model 3, coming well ahead of perennial favourites such as the Ford Fiesta and Volkswagen Golf.
There are a wide range of factors driving British motorists' appetite for battery-electric motoring. Concerns about the environment and fuel supply play a part, certainly. Many drivers also undoubtedly see the writing on the wall with the government's 2030 ban on the sale of new petrol and diesel cars and are jumping ship early.
Further driving demand is the ever-increasing choice of new electric cars on the market, which are now ticking more buyers' boxes than early entrants to the EV market such as Nissan Leaf and Renault Zoe. This greater choice means that whether a buyer's priority is good value, high quality, performance or looks, there's likely now an electric vehicle out there offering a genuine alternative to a petrol or diesel car. Bigger batteries, more efficient powertrains and an expanding public charging network are also helping to eliminate range anxiety, one of the biggest factors that has, up to now, deterred drivers from making the electric switchover.
Although electric vehicle purchase prices remain higher than their internal combustion equivalents, these are expected to reach parity by the second half of the decade, and for those that cover higher mileages, the lower running costs do go some way to offset the higher initial purchase price or PCP payments.
Below are some of the best electric vehicles on the market right now at a range of different price points.
MG ZS EV: best value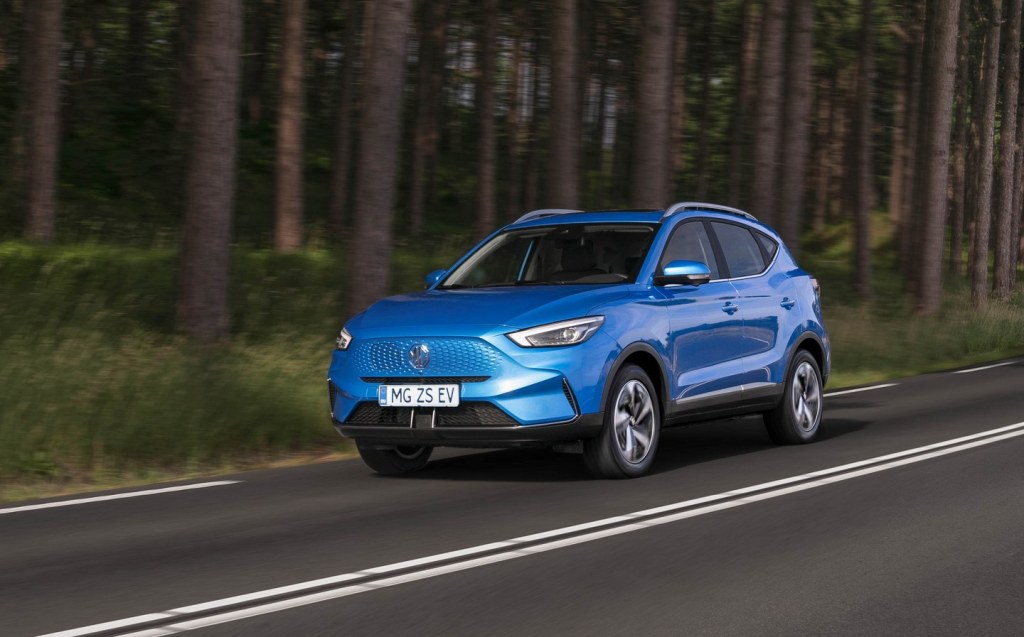 One of the best value electric cars on the market, the MG ZS EV starts from £27,495 making it one of a shrinking number of electric vehicles under £32,000 still eligible for the government's £1,500 plug-in car grant.
It may not be as polished as some of its competitors or drive quite as well, but it feels reasonably well made, isn't a bad looker and is a spacious and practical family car. While the standard-range model gets a respectable 200 miles of range, plump for the dearer one with the 72.6kWh battery and there's a particularly useful 273 miles available according to the official figures.
No electric car in the crossover segment offers the same combination of space and value as the ZS EV.
Range: 273 miles (Long Range)
Price: £27,495 – £33,495
PCP: £375.80/month (48 months – 4.9% APR)
Mercedes EQS: longest range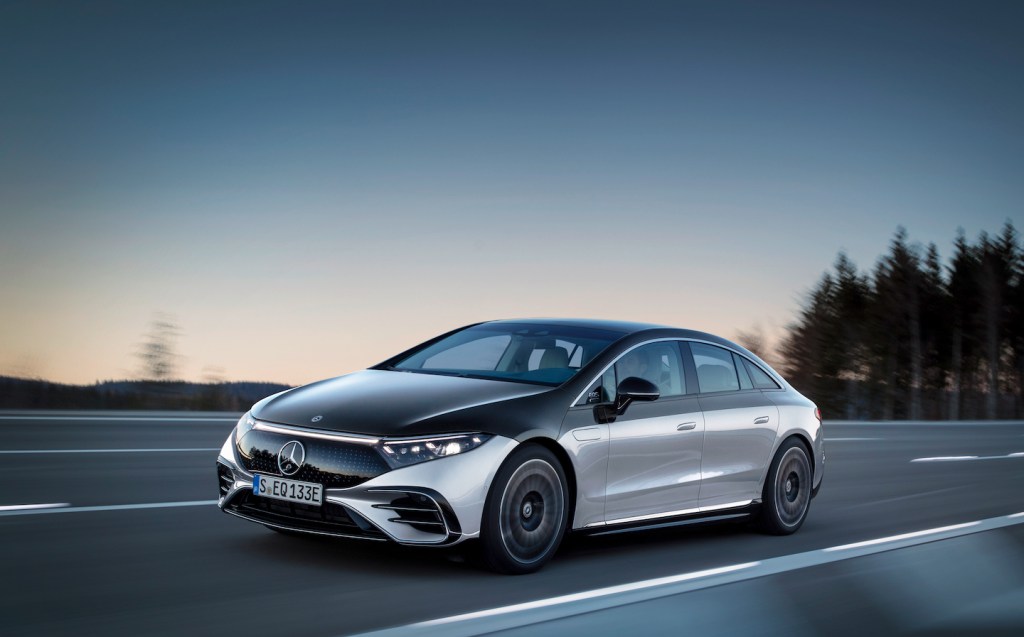 The EQS is Mercedes's electric equivalent of its flagship S-Class saloon and as such is a showcase of what the company can do with an electric vehicle. With its massive 107.8kWh battery (in the 450+ model), sleek aerodynamics and up to 453 miles between charges, the EQS is the longest-range EV on the market right now as well as being packed full of the latest advanced technology.
Inside, the cabin centres around the dashboard-spanning Hyperscreen incorporating the digital instrument display, central infotainment screen and another screen for the passenger. The EQS is also the first car to go on sale in Europe featuring Level 3 self-driving technology meaning that in certain (thus far limited) circumstances, the driver can take their eyes and hands off the wheel and let the car take over. Impressive, but very pricey too.
Range: 453 miles
Price: £102,160 – £166,155
PCP: £1,356/month (48 months – 10.6% APR)
Hyundai Ioniq 5: best designed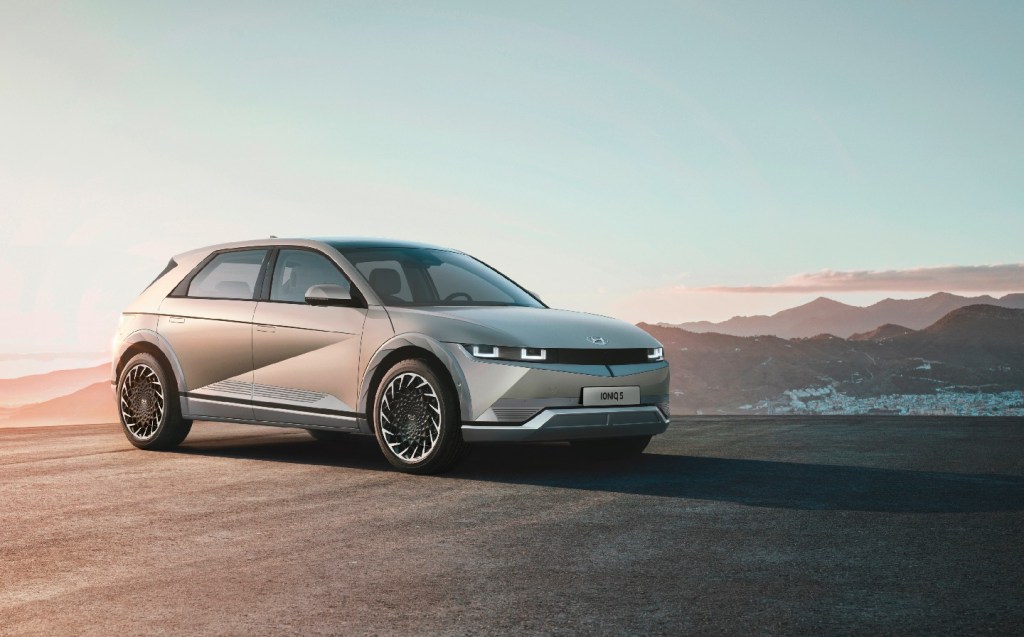 Nothing on the road looks like the Hyundai Ioniq 5 with its retro concept car styling. For many buyers, this will be one of the Ioniq 5's biggest draws. Peeling away the skin though still leaves a particularly fine car.
The Ioniq 5 shares its underpinnings with the equally accomplished Kia EV6 meaning a choice of single and dual motors and a maximum range in the version with rear-wheel drive and the larger 73kWh battery of up to 300 miles. Although these are decent figures and the outside looks great, the Ioniq 5's party piece might actually be its lounge-like interior with its fully-reclining seats, which make taking a rest while charging a comfortable and realistic prospect. The Ioniq 5 isn't a small car by any stretch, so interior space is plentiful and the 527-litre boot is also useful.
Range: 300 miles (RWD – 73kWh)
Price: £37,600 – £50,785
PCP: £429/month (48 months – 5.5% APR)
Ford Mustang Mach-E: best drive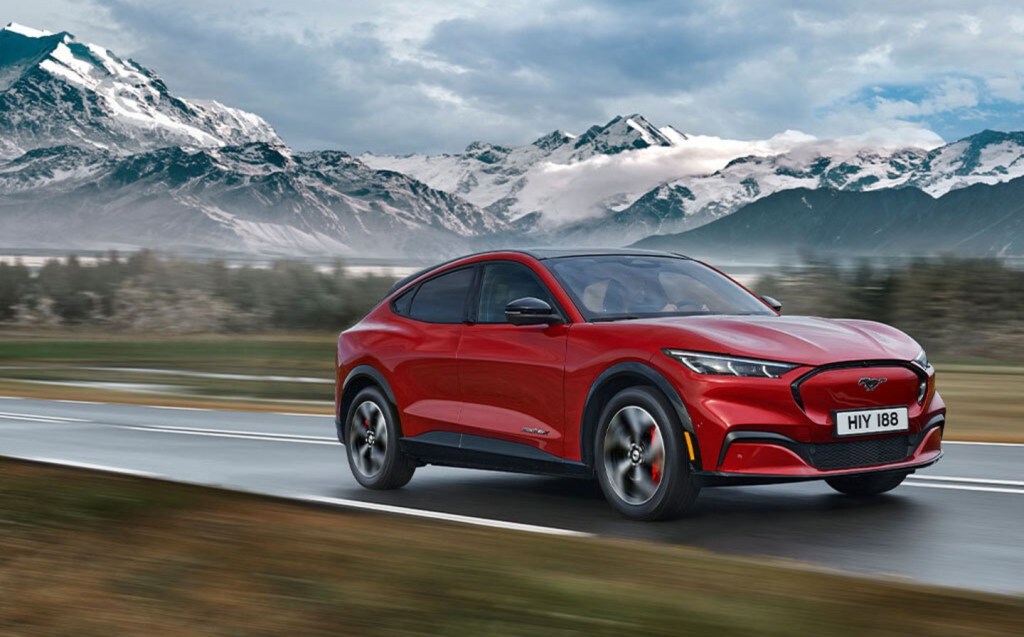 The Mustang Mach-E was The Sunday Times Car of the Year 2021 due to being a great all-round package and one of the best driving EVs on the market to date.
There are versions to suit most buyers whether they prioritise performance or efficiency. The 345bhp all-wheel-drive model can crack 62mph in a shade over five seconds, for example, while all models deliver on sharp handling and a sporty ride. For those drivers less interested in the traffic-light Grand Prix, a rear-wheel-drive version with the 88kWh battery can manage a WLTP range figure of 379 miles making it one of the longest-range electric cars out there.
Inside, there's ample space, though the highlight is the big Tesla-style infotainment touchscreen, all of which works rather well, giving the Mach-E a suitably upmarket feel for just over £42,000.
Range: 379 miles (RWD – 88kWh)
Price: £42,530 – £67,275
PCP: £482/month (48 months – 2.9% APR)
Volkswagen ID.3: family hatchback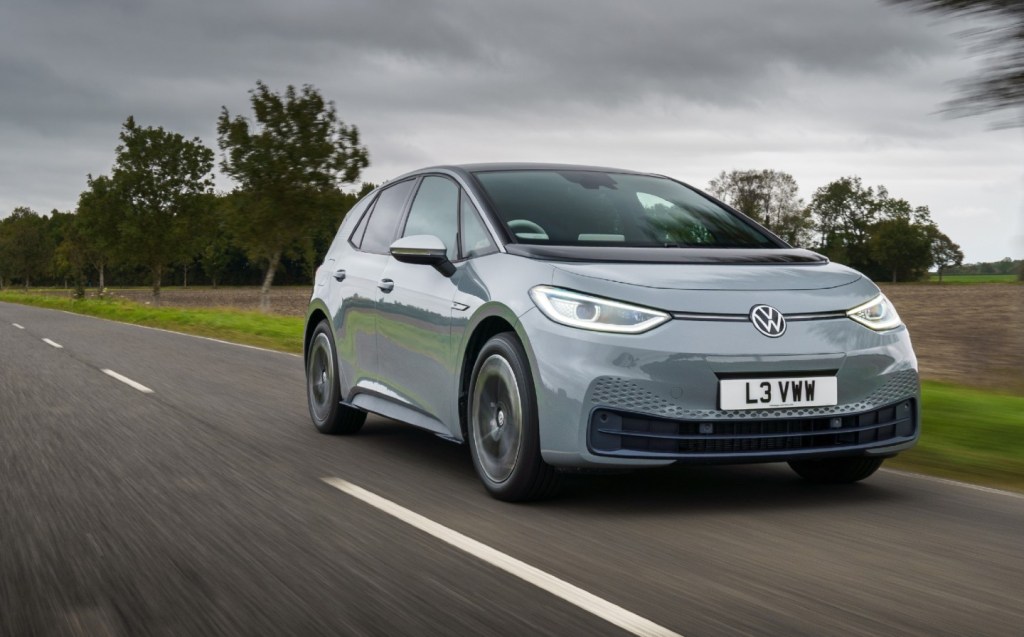 Volkswagen may have made an electric Golf, but the ground-up ID.3 is a better-realised electric car, thanks to its modular MEB architecture. With stylish-though-unfussy looks inside and out, the only ID.3 model currently on sale in the UK (likely due to supply-chain issues and the semiconductor shortage) is the version in Life spec available with the Pro Performance pack. That means 201bhp, a 58kWh battery and range of 259 miles, though other ID.3s exist in other markets with a 45kWh battery and a long-range 77kWh pack.
Life spec cars get enough creature comforts to keep most drivers happy, though those searching for a more engaged drive could do worse than checking out the ID.3's MEB cousin, the Cupra Born.
Range: 259 miles
Price: £35,835
PCP: £383/month (48 months – 5.2% APR)
Related articles
Latest articles