Police to be given greater powers to crack down on protests that cause traffic disruption
Major civil rights concerns
---
Published 10 January 2023
The government is expected to add an amendment to the Public Order Bill that would give police the power to curb protests that cause traffic disruption.
The plans are seen as an effort to crack down on the protest tactics seen last year when activists from the environmental group Just Stop Oil led "go-slow" walking protests in London during rush hour, blocking three lanes of traffic on both sides of the A2 in Southwark, London, before launching another blockade at Bank, in the City.
In the autumn, another Just Stop Oil protest brought parts of west and central London to a standstill with a "go-slow" walking protest on the streets of Shepherd's Bush and Holborn.
In an article on the ConservativeHome website published yesterday (January 9), the prime minister Rishi Sunak said that such protests were "not right" and his government was "going to put a stop to it."
"Peaceful protest is a fine British, democratic tradition. But that must be balanced with the rights of everyone else to go about their lives freely," he wrote.
"We have been looking at how we can strengthen our laws to provide the police with the clarity they need to stop serious disruption and will come forward with those plans in the coming weeks.
"We cannot and will not have protests conducted by a small minority disrupting the lives of the hard-working majority, preventing a mother taking their kids to school or cancer patients attending their hospital appointments."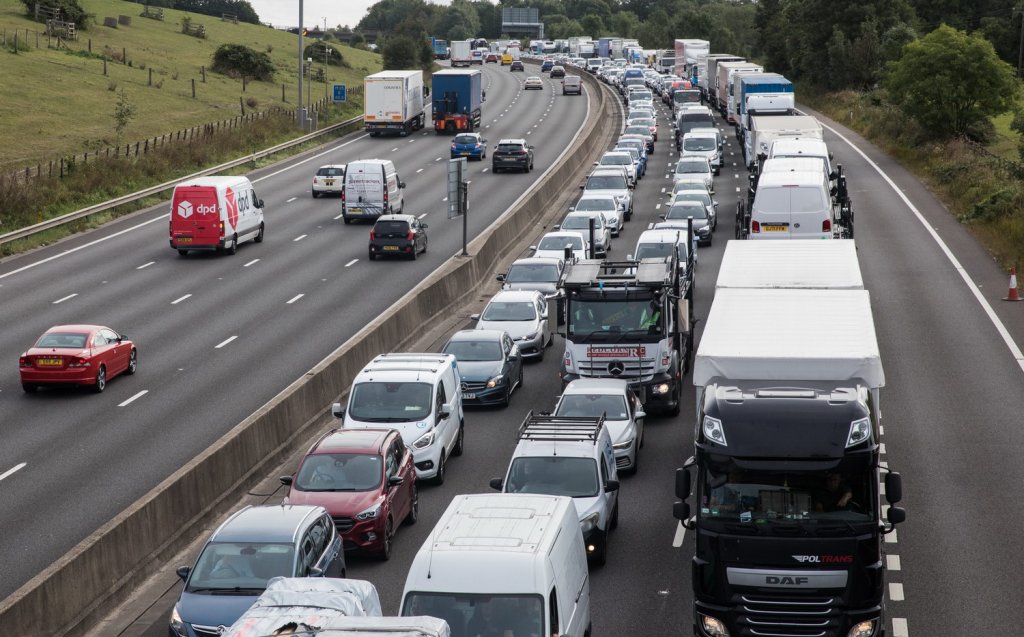 In light of the prime minister's comments, a Downing Street spokesperson elaborated further on the government's position.
"We want the police to have the requisite powers and that includes ensuring that when people are significantly disrupting the public's everyday lives, the police can act," the prime minister's official spokesman said.
"There is additional legislation moving through the House already that provides further power, but we have seen new tactics emerge, evolve — in part because of the tougher powers we've introduced. So it's important we continually look at making sure the police have any powers, and certainly any clarity they need, to act.
"We've seen protests move to slow walking protests. Obviously the government fully respects people's right to protest, to demonstrate, and we will always protect that.
"But equally there needs to be a balance struck on protests that are deliberately designed to inflict misery on the public so they can't go about their daily lives."
Downing Street's comments and the potential introduction of a new anti-protest amendment to the Public Order Bill — currently passing through parliament — also follow claims by police chiefs that the uncertainty over what is legally defined as serious disruption has prevented them from intervening for fear of exposing officers to legal challenges and compensation claims for breaching protest laws.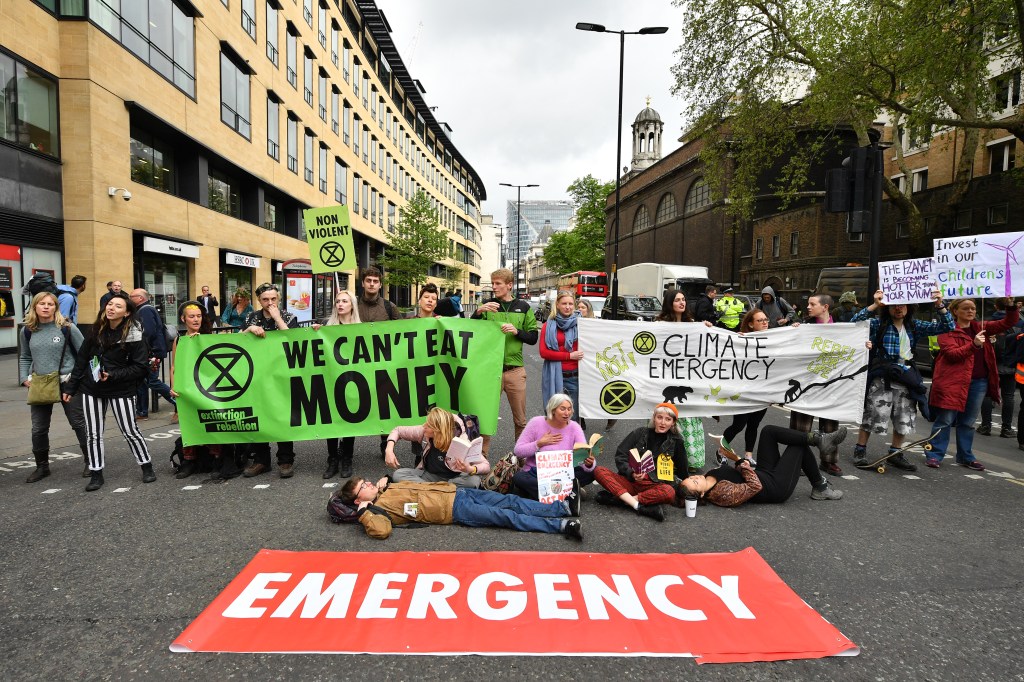 Earlier this month, the UK arm of the environmental group Extinction Rebellion announced plans to temporarily cease acts of public disruption in an effort both to mend fences with an often-hostile public and in an apparent admission that its acts weren't working.
It said that during the four years in which the group had been taking direct action, little had changed, with emissions continuing to rise.
"As we ring in the new year, we make a controversial resolution to temporarily shift away from public disruption as a primary tactic," the group said.
"What's needed now most is to disrupt the abuse of power and imbalance, to bring about a transition to a fair society that works together to end the fossil fuel era. Our politicians, addicted to greed and bloated on profits, won't do it without pressure.
"This year, we prioritise attendance over arrest and relationships over roadblocks, as we stand together and become impossible to ignore," it said.
Extinction Rebellion's protests have previously included closing key roads and bridges in central London, blockading oil refineries, smashing windows at Barclays bank headquarters and spraying fake blood over the finance ministry building.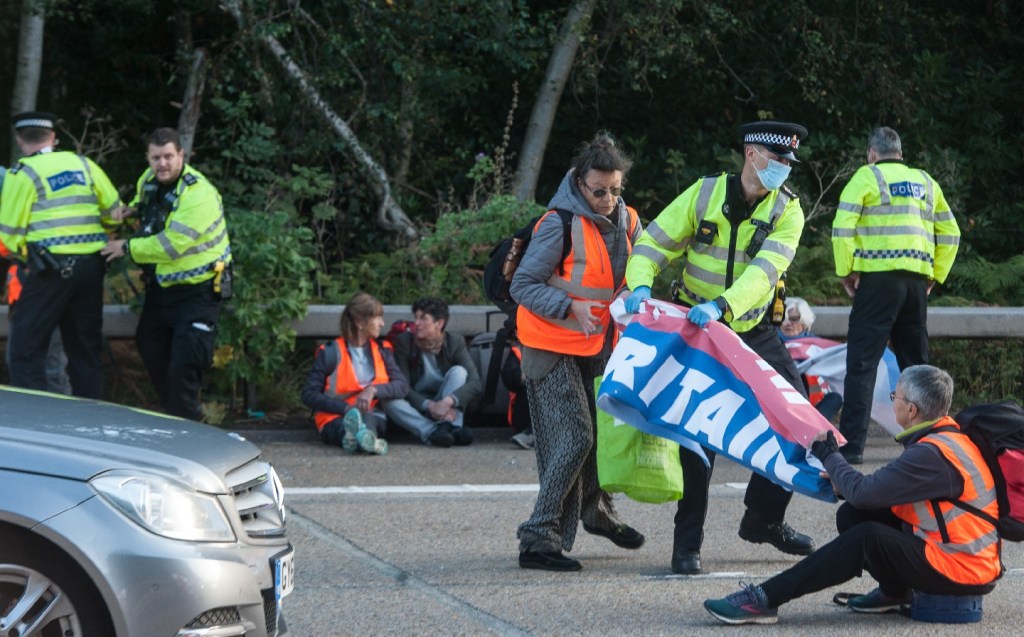 Just Stop Oil, however, a group best-known in recent times for throwing a can of soup at Van Gogh's Sunflowers painting in the National Gallery last year, but which also gained some notoriety by preventing tankers from leaving oil terminals and tunnelling under approach roads during 2022's fuel shortages, remained unrepentant and vowed to continue its tactics.
Although the most visible traffic-disrupting protests over the past year or so have been led by environmental groups including Just Stop Oil and Insulate Britain (whose activists blockaded motorways by, in some cases, gluing themselves to the road surface), other groups too have used similar go-slow tactics.
In July last year, a protest against the then-skyrocketing price of fuel turned into a rolling blockade — primarily led by lorry and van drivers — on motorways up and down the UK, creating significant tailbacks and disruption.
It is expected that the planned amendment to the government's Public Order Bill would also encompass protests such as this.
Related articles
Latest articles