Electric police cars 'running out of puff' and not yet fit for purpose
No charges brought
Police officers driving electric vehicles are struggling to fulfil their duties and respond to incidents because their cars "run out of puff", according to a Gloucestershire police and crime commissioner.
PCC Chris Nelson said that although he acknowledged the necessity of transitioning to electric vehicles, from a police operational point of view they have problems.
"I've heard of lots of problems with officers driving around in electric vehicles … trying to find recharging facilities — [and then] running out of puff and having to get another vehicle," Nelson said in response to a question from Steve Robinson, a local Labour councillor, as to whether he supported the use of electric vehicles as police cars."
He added: "I'd like to see more operational choice, so that, for instance, if an officer is out in a rural area on a road traffic accident and his lights are on, his radio is on, his heater is on, I wouldn't want him to run out of power for all of those different facilities simply because he or she is using an electric car."
While many police forces throughout the UK operate electric vehicles, they still make up less than 3% of police fleets nationwide. Trials have included battery-electric vehicles and hydrogen fuel cell electric vehicles.
At present, 21% of Gloucestershire Police's fleet of 435 vehicles is made up of electric cars — the highest figure by percentage of any police fleet in the UK.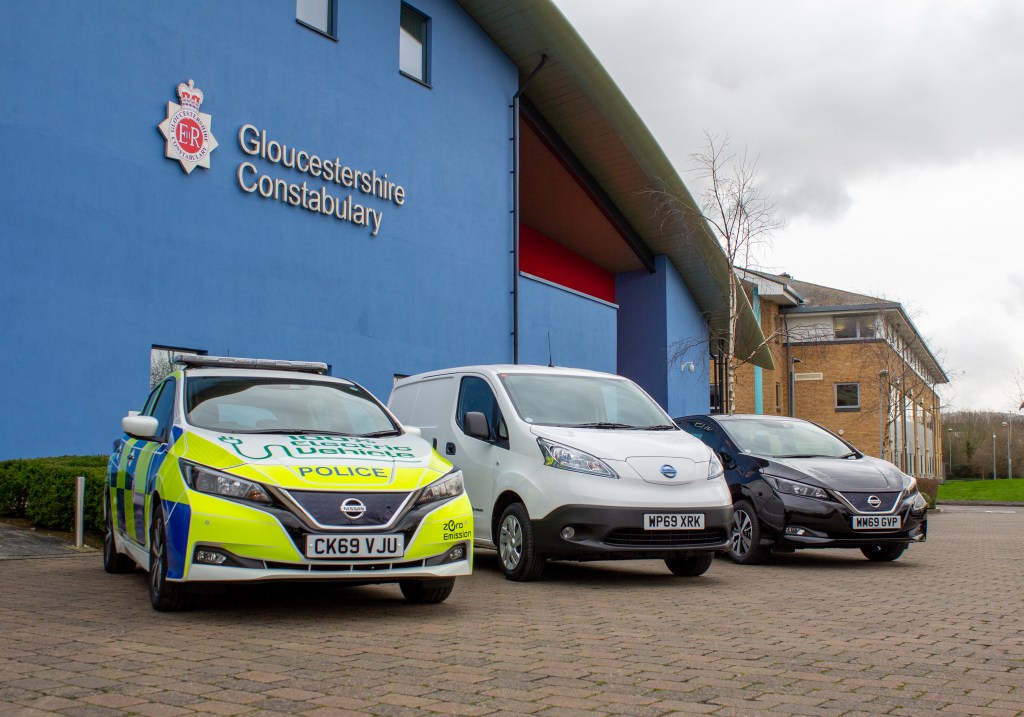 Nelson said he was supportive of environmental initiatives but hesitant to increase the number of EVs on the fleet based on his officers' experiences.
"Although the world is going down that road and I fully understand and support climate controls and green areas, it's definitely an important thing, but my first priority is to fight crime and therefore I have to take the operational effect into account.
"The design options available … for operational uses are not perhaps as advanced as I would like them to be.
"So, let's put it like this: I'm cautious about going any further down that road at this stage."
Speaking to Sunderland-based Spark News last year as part of a report on the topic, Rick Muir, head of the policing think-tank The Police Foundation expressed an opinion along the same lines as PCC Nelson.
"For police forces considering electric vehicles, there's a legitimate concern about running out of power when you need to get to an urgent incident," said Muir.
"While a lot of incidents will occur within a confined geographic area, there is a lot of unpredictability about demand on the police which means they have to be prepared to travel over large distances.
"Given where the infrastructure currently is at, it probably isn't appropriate for police to carry out a lot of their core emergency response functions in electric vehicles.
"I think there should be a national plan for getting policing into the position where it's contributing to net zero, there should be deadlines for doing it, and I think the system needs a national push to get there."
Dr Jeremy Pearson, senior lecturer in Policing at Sunderland University and former Head of the National Police Chiefs' Council (NPCC) International Crime Coordination Centre (ICCC) told Spark News that up-front cost was also a disincentive against police forces choosing electric vehicles.
"It's a lot cheaper to get a production model vehicle with a diesel engine, for example, a Ford Focus, which many police forces use as the backbone of their fleets, than it is to get the equivalent electric model.
"If the government is determined to introduce electric vehicles for policing, then they will potentially need to subsidise forces because it may also be that you need two electric vehicles to keep rolling over 24 hours, where you previously used one petrol or diesel vehicle.
"If they could from a cost point of view, I think police forces would clearly want to go electric but it's a case of whether the vehicles that are available now have the capabilities that the police require."
The Department for Transport told Driving.co.uk that investment in charging infrastructure means electric vehicles are becoming more practical.
"We've committed £2.5bn since 2020 to ensure all types of user can make the switch to electric vehicles," a spokesperson said. "With this support, charging infrastructure and zero emission vehicle technology is evolving rapidly, increasing vehicle range and reducing costs."
In the specific instance of police use, the DfT told us:
"In addition to driving, a number of auxiliary functions draw on power from an EV battery, including heating and air conditioning, lights, and radio consoles.
"While heating and air conditioning have the largest additional draw on a battery, similarly their use in an internal combustion engine will also use fuel and thus decrease range of a vehicle.
"As batteries and the efficiency of these elements improve the impact on the range of the EVs will decrease."
According to research carried out last year by the website EV Powered, the most popular electric police vehicle in the UK is the BMW i3 (below), followed by the Nissan Leaf, Nissan e-NV200 van and the Hyundai Kona Electric.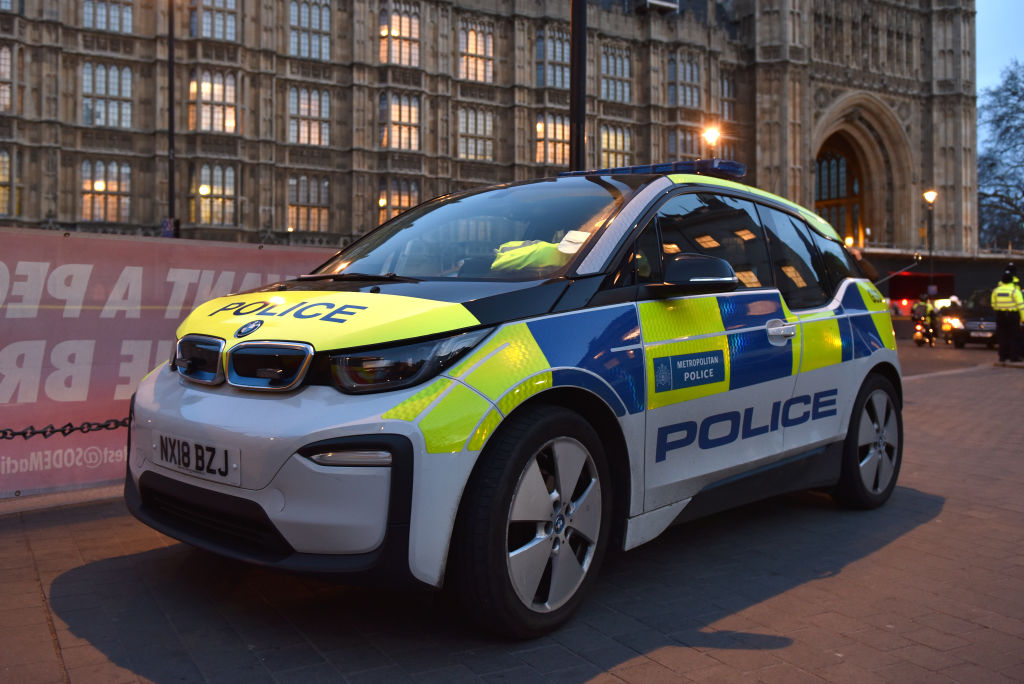 Electric vehicles are primarily used for general purpose police duties and as pool vehicles, though Devon & Cornwall Police reported using their Hyundai Kona models for pursuits while Norfolk and Suffolk constabularies also used their BMW i3s as response vehicles.
Other electric police vehicles have also been trialled. Last September, Ford unveiled a blue-light version of its Mustang Mach-E, piquing the interest of several forces including London's Metropolitan Police and the Sussex, Surrey, South Wales, Dyfed Powys, Devon & Cornwall and Police Scotland forces, all of which have requested full evaluations of the concept (pictured below).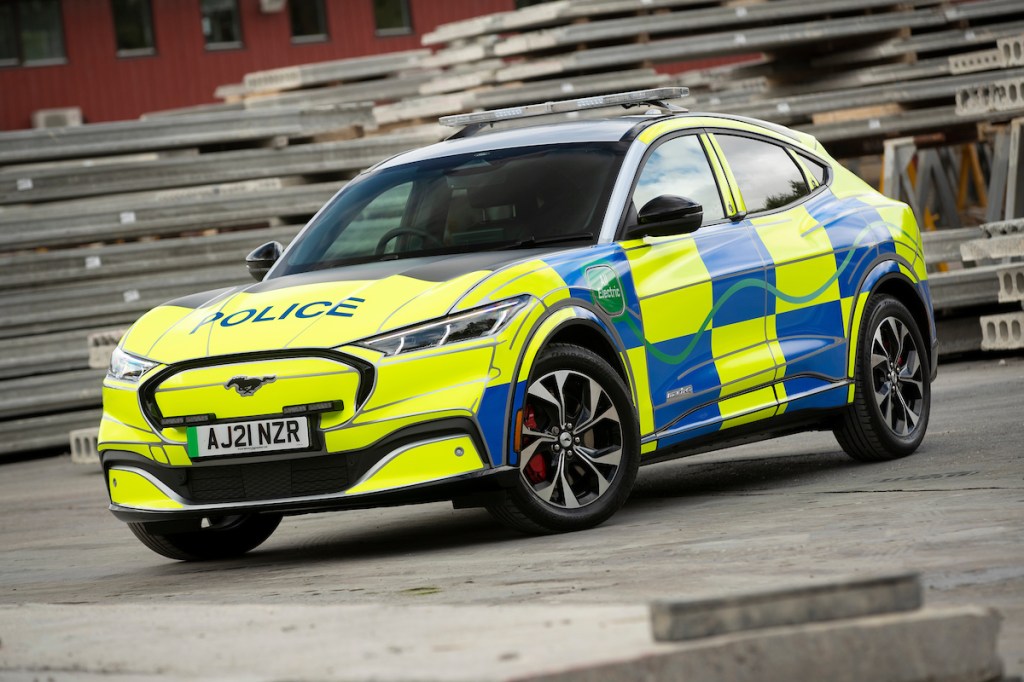 Another trial tested the Tesla Model 3 — the UK's second best-selling car last year — as a police vehicle (main image), with some success.
"It's achievable to do over 200 miles of blue light advance driving with the Model 3," said Max Toozs-Hobson, Tesla's emergency services lead.
"The average blue light run in the UK is about 7-15 minutes. The longest run in our cars has been over four hours on active deployment under advanced driving conditions."
"Last week, I joined a traffic unit who got into the car with just 80 miles of range. We stopped at a V3 supercharger and gained 70% power in less than 20 minutes. This gave us another 5-6 hours of driving for the shift. Plus this fill up cost less than £20."
The nine-month trial of the Model 3, Toozs-Hobson said, revealed that the police auxiliary systems (such as the ANPR cameras and strobe lights) have a minimal impact on the car's range, draining "less than a few miles" from the car's maximum range figure of 352 miles.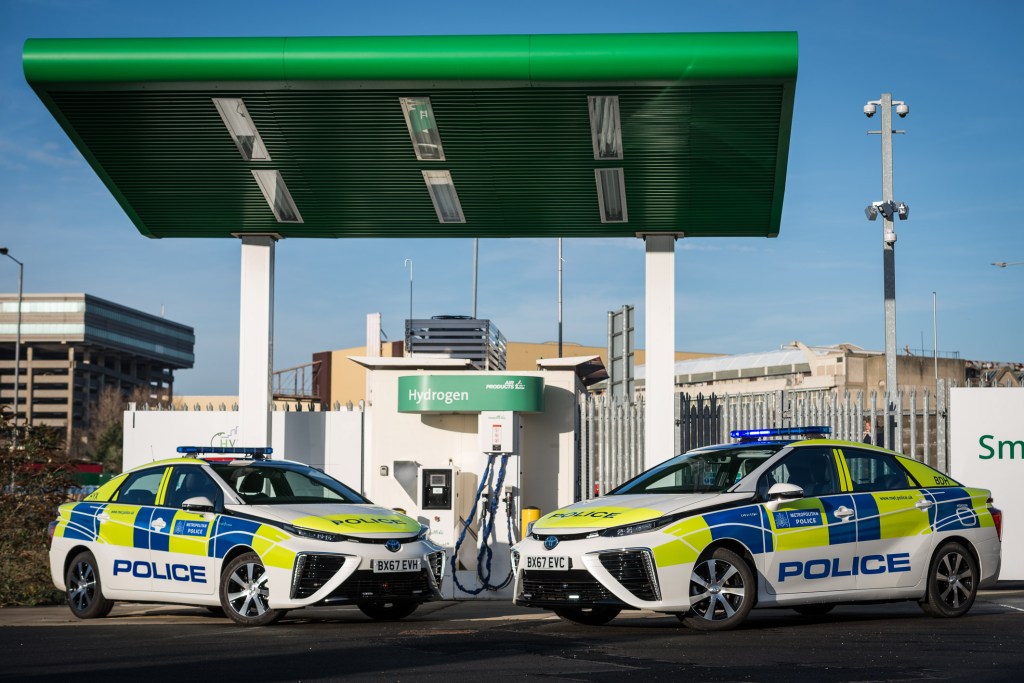 Not all the results from the trial were positive though, with Toozs-Hobson criticising the light bars found on emergency vehicles, saying that they were like "running with a parachute". He suggested integrating police lights into the car cabin, similar to many unmarked police cars, which he said would reduce drag and the drop in car value that comes from drilling holes into vehicle roofs.
Trials like that of the Tesla have so far been instructive for police forces as several, including the Metropolitan Police, have said that they plan to transition to fully electric fleets ahead of the government's ban on the sale of new petrol and diesel cars in 2030.
Related articles
Latest articles