Jeremy Clarkson has found an electric vehicle he actually wants to own
Lightning strikes Clarkson
---
Published 24 October 2022
Jeremy Clarkson may freely admit to disliking electric cars but the battery-powered Ford F-150 pick-up truck proves he can still fall for an electric vehicle.
The Sunday Times Magazine columnist has in the past professed his hatred for pick-ups in general, though appreciates that they are enormously popular — particularly in America. As he points out, Ford could bring in more revenue than Starbucks, McDonald's or Coca-Cola simply by selling F-150s and nothing else.
As a result, Clarkson says the idea of an electric truck seems "ridiculous" – particularly in the oil-rich USA. There, he claims, opening the bonnet of a pick-up truck and finding an electric motor would be as disappointing as "undoing John Wayne's zip and finding that his penis was smaller than a maggot".
Even so, the fact remains that Tesla boss Elon Musk has announced an electric pick-up truck, and Clarkson suspects Ford executives had to sit up and take notice.
"To be safe, they had to make an electric version of the F-150," he wrote in the magazine this weekend, "and it couldn't be half-arsed in case Musk's alternative wasn't. It had to be not just brilliant but the best of the best of the best."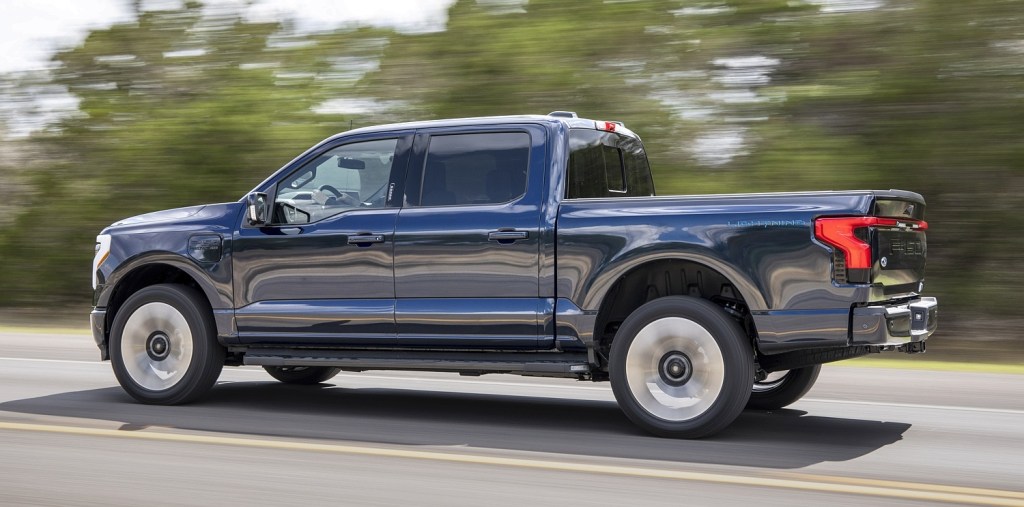 The result is the F-150 Lightning, and despite the fact the F-150 (electric or otherwise) is not officially available in the UK, he managed to get hold of one and put it to the test near his Cotswolds home.
Instantly, Clarkson discovered issues on the narrow lanes of rural England. There, where the roads are better suited to Fiestas than F-150s, he found it difficult to pass oncoming traffic.
"I spent most of my time going backwards and then absorbing the hatred from the oncoming motorists, who were all thinking, 'Why on earth are you driving something so big, you idiot?'"
And the F-150 Lightning is certainly large. Ford's figures suggest immense bulk, including a width of eight feet, which, as Clarkson points out, makes the Ford just 3in narrower than a Scania HGV. And it's tall. The seat is "so far off the ground you can look down on passing airliners," he wrote.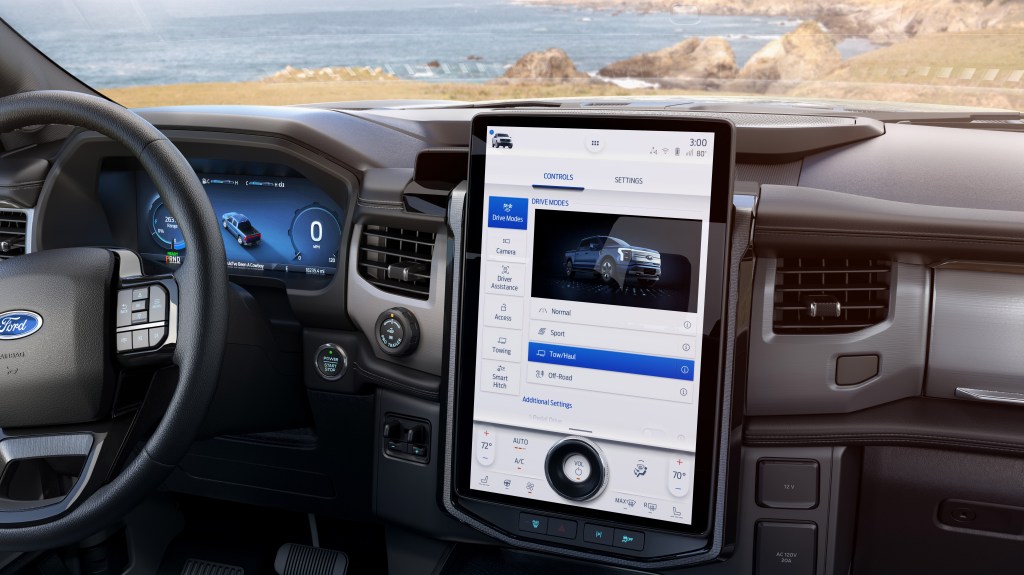 Clarkson also found fault with the Lightning's navigation system and when he tried to test the vehicle off-road at his farm, the F-150's huge size struck again. Attempting to access the "most challenging" land he owns, he found the track was too narrow for the big Ford to pass. Clearly it's not a part of his farm he ventures down in his comically-oversized Lamborghini tractor.
But the F-150's size wasn't all bad news. Clarkson extolled the virtues of the "Ford Focus-sized boot under the bonnet" and the yardstick set into the load liner at the back – presumably to help owners who "will want to measure a log at some point."
And he also praised the performance, which sees the Lightning get from 0-60mph in four seconds flat, making it "as fast as a Ferrari F40".
Clarkson also noted the Lightning's refinement and the sheer number of "toys" in the cabin.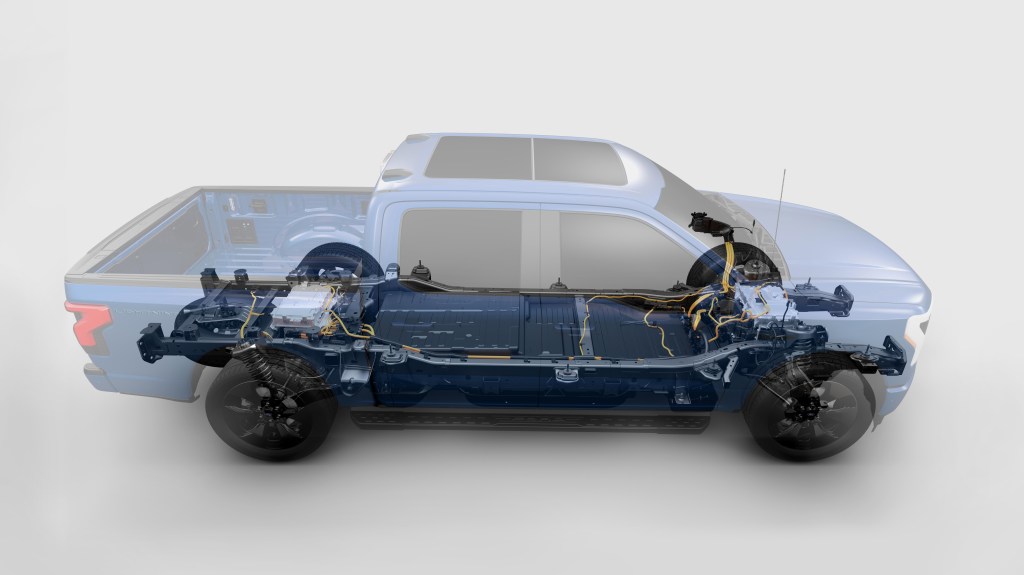 These qualities — and no doubt the very fact that it is ridiculously oversized — have managed to melt Jeremy's heart. Despite describing electric cars as "no more interesting than a deep freezer or a toaster", he says a "pick-up truck is a tool and, frankly, I don't really care what makes it move about."
So, although he admits the Lightning is "stupid" and he has absolutely "no need" for a pick-up truck at all, he says he still wants one.
You can read Jeremy Clarkson's full review of the Ford F-150 Lightning at thetimes.co.uk.
Ford F-150 Lightning Platinum specifications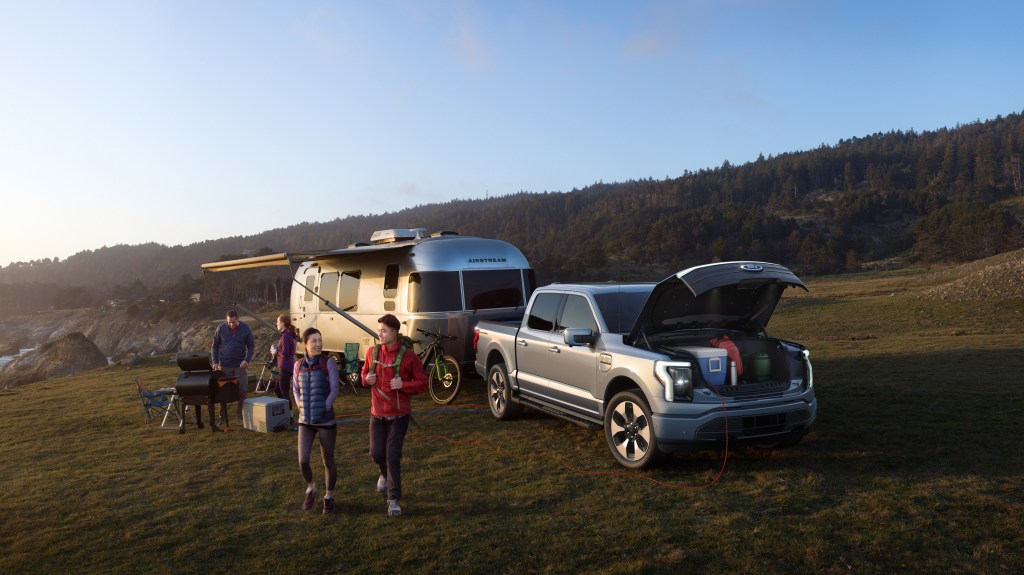 | | |
| --- | --- |
| Powertrain | Electric motor, 131kWh battery |
| Power | 572bhp |
| Torque | 775 lb ft |
| Acceleration | 0-62mph: 4.0sec |
| Top speed | 112mph |
| Range / CO2 | 300 miles / 0g/km |
| Weight | 3,127kg |
| Price | $96,874 (£85,714) |
| Release date | Pre-order for 2023 in US |
| Jeremy's rating | ★★★★☆ |
Related articles
Latest articles