It'll swallow you whole: 2015 Frankfurt show's humongous halls and magnificent machines
Where do you start with 210 world debuts?
---
Published 17 September 2015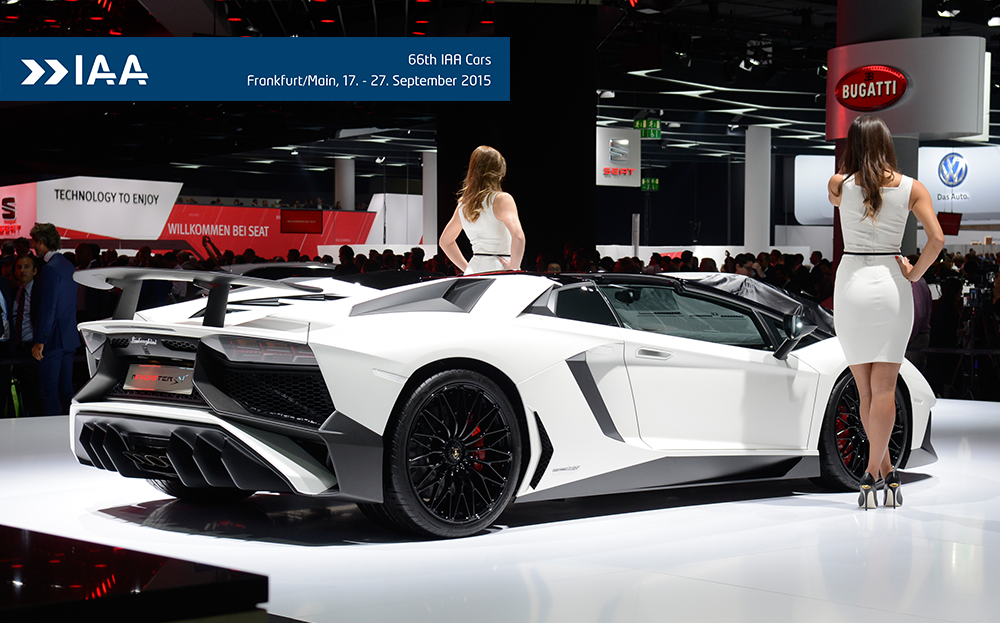 THE FRANKFURT motor show: so unfeasibly sprawling that you could walk across Australia in less time than it takes to navigate its 11 halls of automotive diversity. At this year's event (September 19-27) there are no fewer than 1,103 exhibitors displaying their wares, from 39 countries. With a whopping 210 world debuts taking place at Frankfurt, car fans are spoiled for choice whatever their bent.
---
Click to read car REVIEWS or search NEW or USED cars for sale on driving.co.uk
---
Headlining the affordable category are an all-new Kia Sportage that's less distinctive than before, a spanking new Toyota Prius that's somehow ugly and bland at the same time, plus the all-new Vauxhall Astra and its key rival the new Renault Mégane.
Moving up-market there's the rather neat Infiniti Q30, which will be pitched squarely against the Audi A3 and BMW 1-Series when it arrives in the UK early next year, plus the new Audi A4, which, despite a very familiar look is a clean-sheet design (read our review of the car here).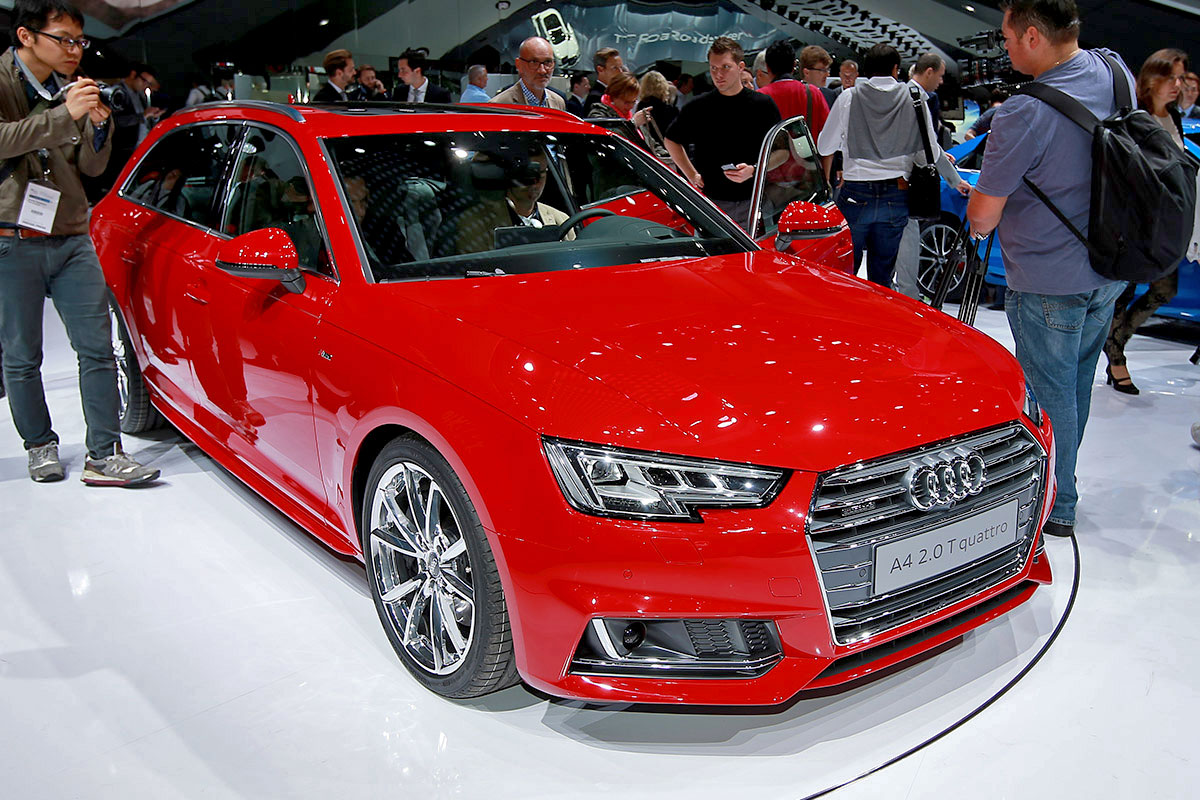 Let's start proper with the hypercars, though (as you do). Easily the most extreme of all is the Bugatti Vision Gran Turismo concept which gives some indication of what will succeed the Veyron. Looking like an explosion in a bodykit factory and powered by an 8-litre W16 engine, the Bugatti will excite young boys everywhere, while those who buy a production model will no doubt again prove that wealth and taste don't always go together.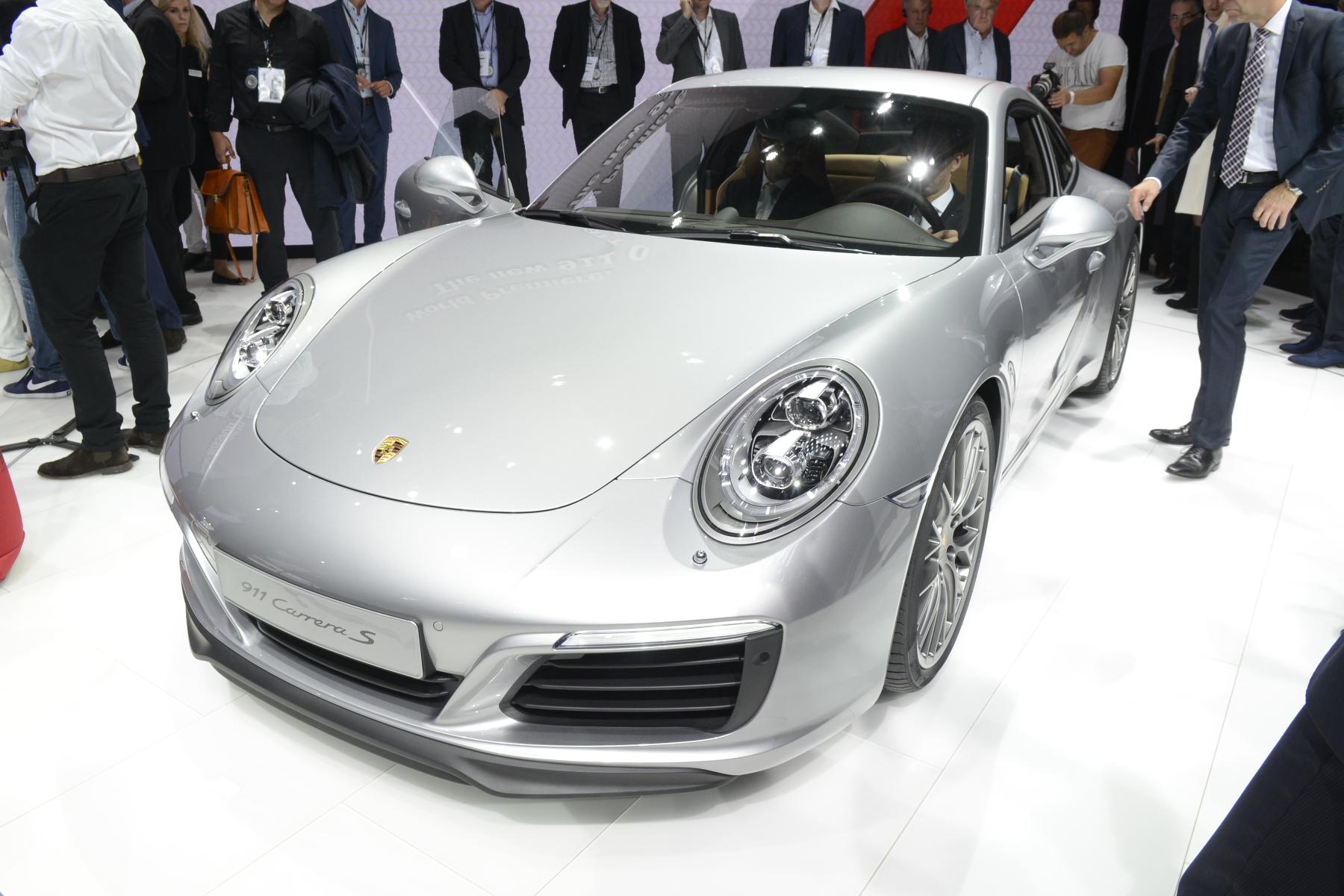 Other debuts to slobber over include the revised Porsche 911, confusingly now with turbo power for the non-Turbo Carrera models, along with open-topped variations of the Ferrari 488 and Lamborghini Huracan. What isn't on display is the new SUV from Maserati, the Levante, which many were hoping would be seen for the first time in production form.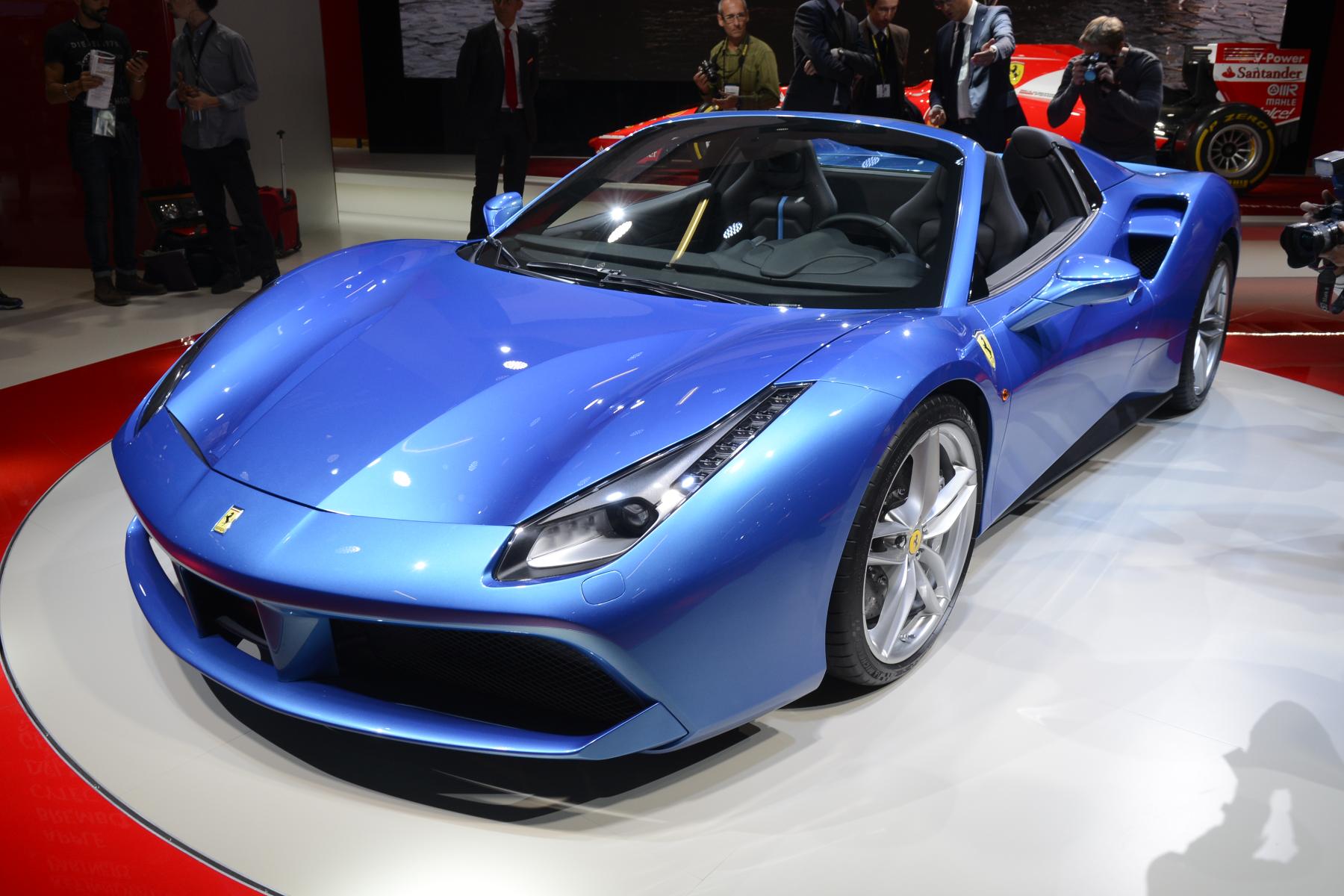 Continuing the high-end theme, which is a major theme of this year's show, if your pockets are deep and you're in the market for a new motor, you've got no shortage of box-fresh luxury cars to choose between. Top of the list is the Bentley Bentayga, which is already sold out for the first year of production. With Rolls-Royce also set to launch a top-end 4×4 before long, expect a major scrap between these former bedfellows soon.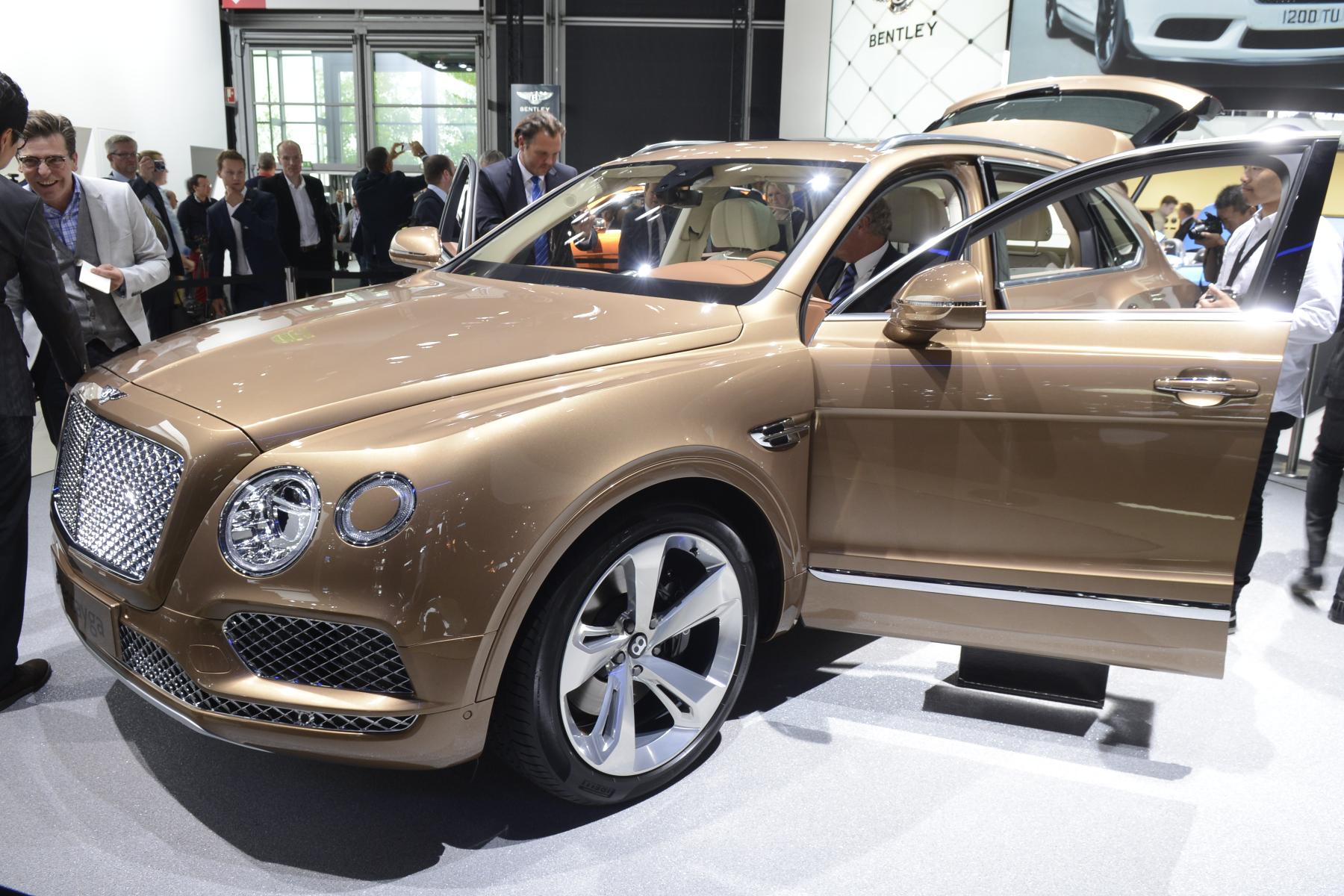 SUV lovers also gravitated towards the Jaguar F-Pace, buoyed by the British car maker's marketing team going into overdrive with an array of publicity stunts to garner interest. On the night of the unveiling we were treated to a record-breaking loop-the-loop then the next night Jaguar put on a James Bond-themed event with the F-Pace once again on hand.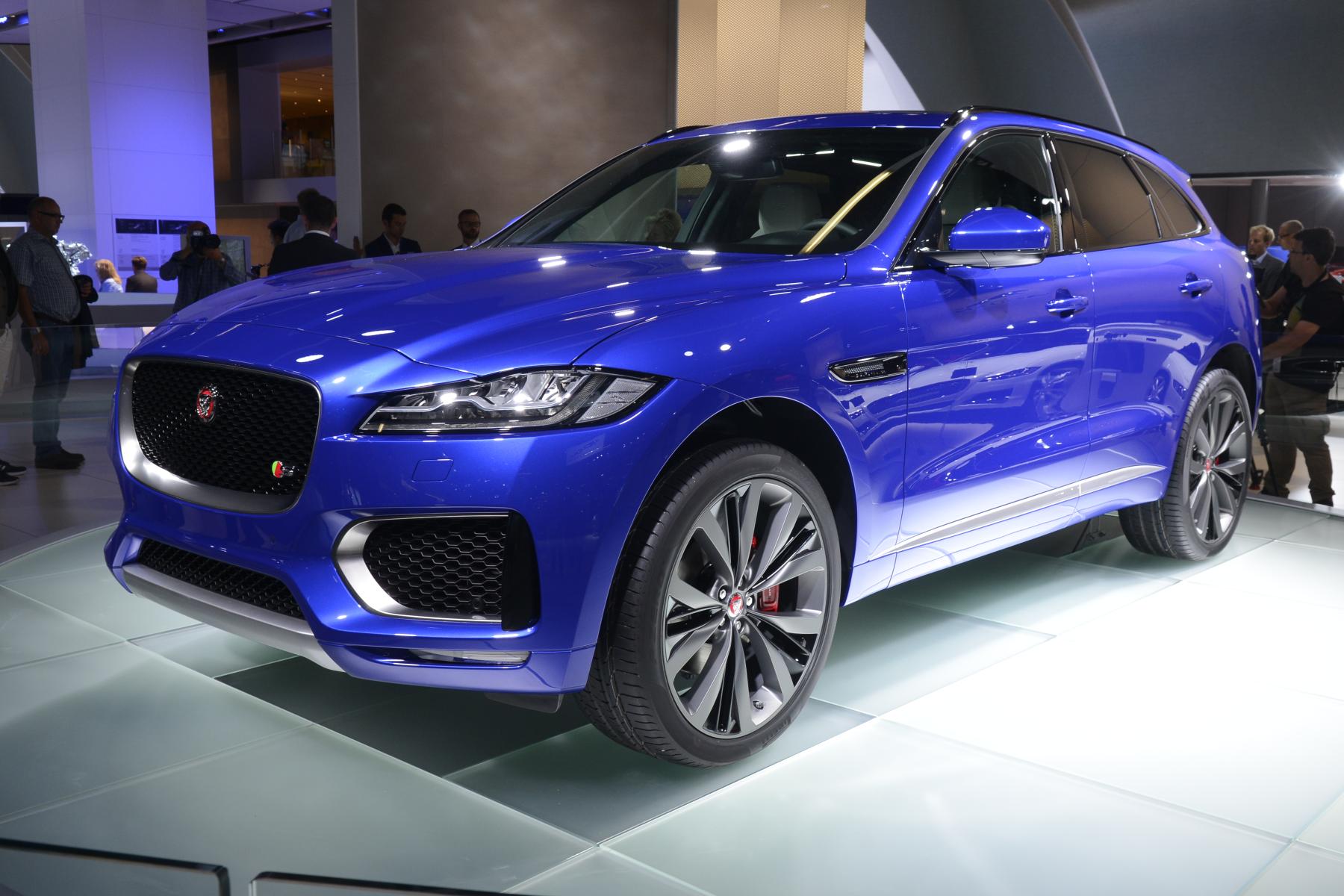 Classier and more discreet is the Mercedes S-Class cabriolet – the first time the German company has offered an open topped variation of its range-topper since the 1960s. As you'd expect, this is the car that's likely to set a new standard of tech in the hyper-luxury convertible sector.
---
View our Frankfurt motor show coverage here
---
Proving that the world's most prestigious car maker is down wiv da kidz, the Rolls-Royce Dawn drop-top looks as though it has been driven straight out of a P. Diddy video, with its rather sudden orange trim. Presumably all cars will come with a set of Ray Bans, in a bid to shield their occupants' retinas from the eye-searing trim.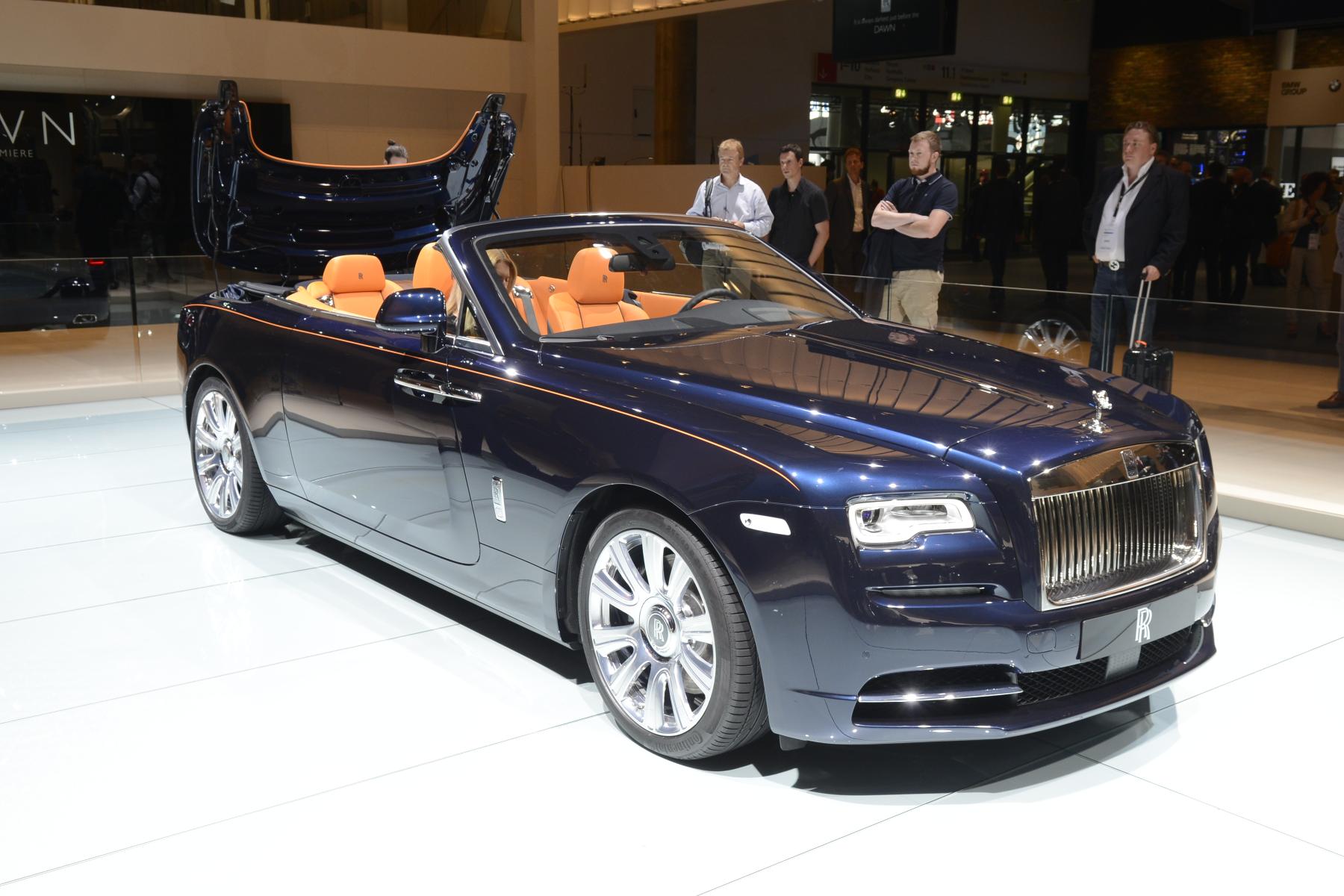 You don't have to invest in a well-known brand to enjoy some luxury though; instead you could throw some shekels in Borgward's direction. The company went bust in 1961 but is being revived from the ashes by the Chinese.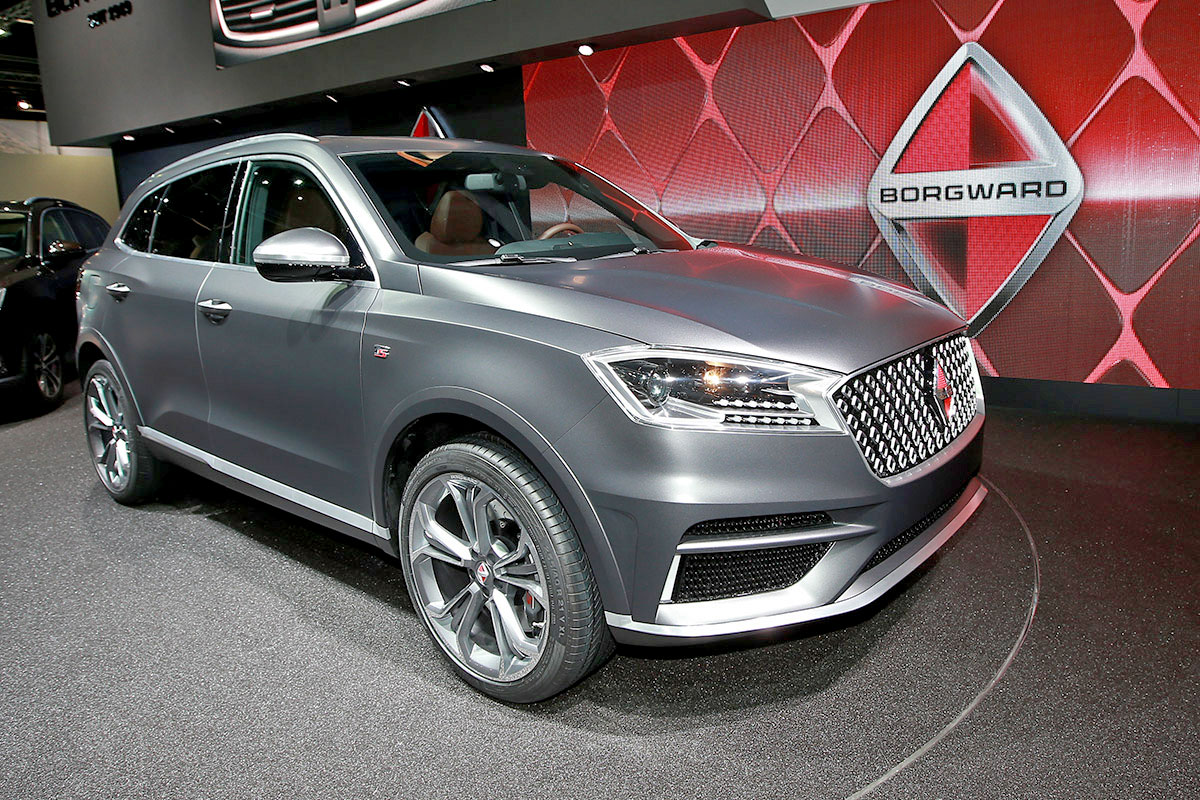 On the agenda is an SUV that looks utterly unexceptional and doesn't appear to offer anything that you couldn't get from the more established marques in the segment. But that hasn't stopped the company stating that it wants to sell 800,000 cars per year by 2020 and 1.6 million by 2025. I'd say that's possibly a tad ambitious; at this stage Borgward should hope just to be trading in 2020.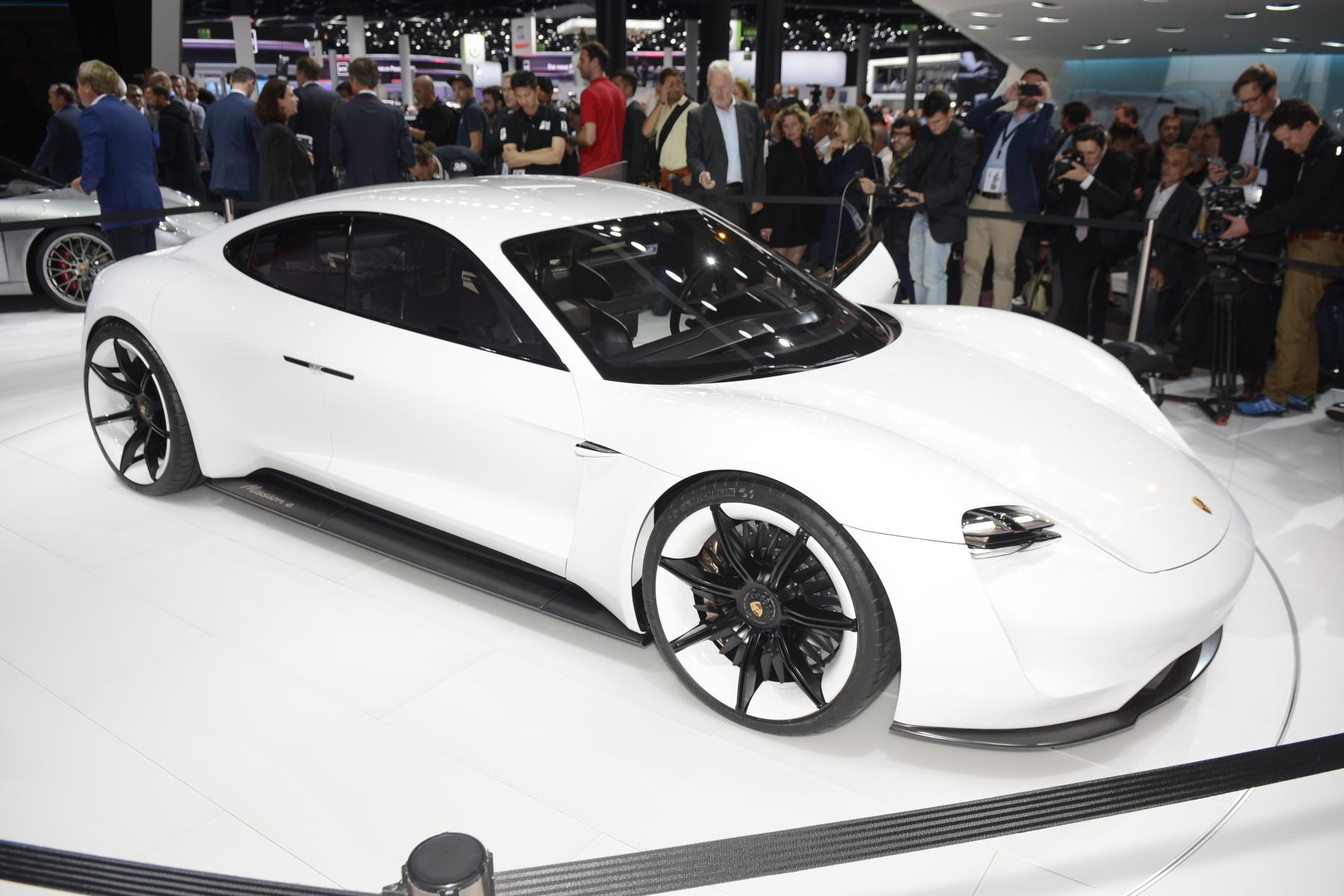 While these luxury cars will send tree-huggers into apoplexy, some of the really fast machinery comes with a green conscience. Top of the pile is the Porsche Mission E concept, a Tesla rival in that it's an electric-only luxury saloon which looks amazing, goes stupidly fast and can cover more than 300 miles on a charge. But if you can't wait for the production car, Tesla introduced yet another upgrade for its groundbreaking saloon. The Tesla Model S P90D has a bigger battery pack than before plus an even more powerful set of motors now offering a ludicrous 762bhp (it even has a "Ludicrous Mode").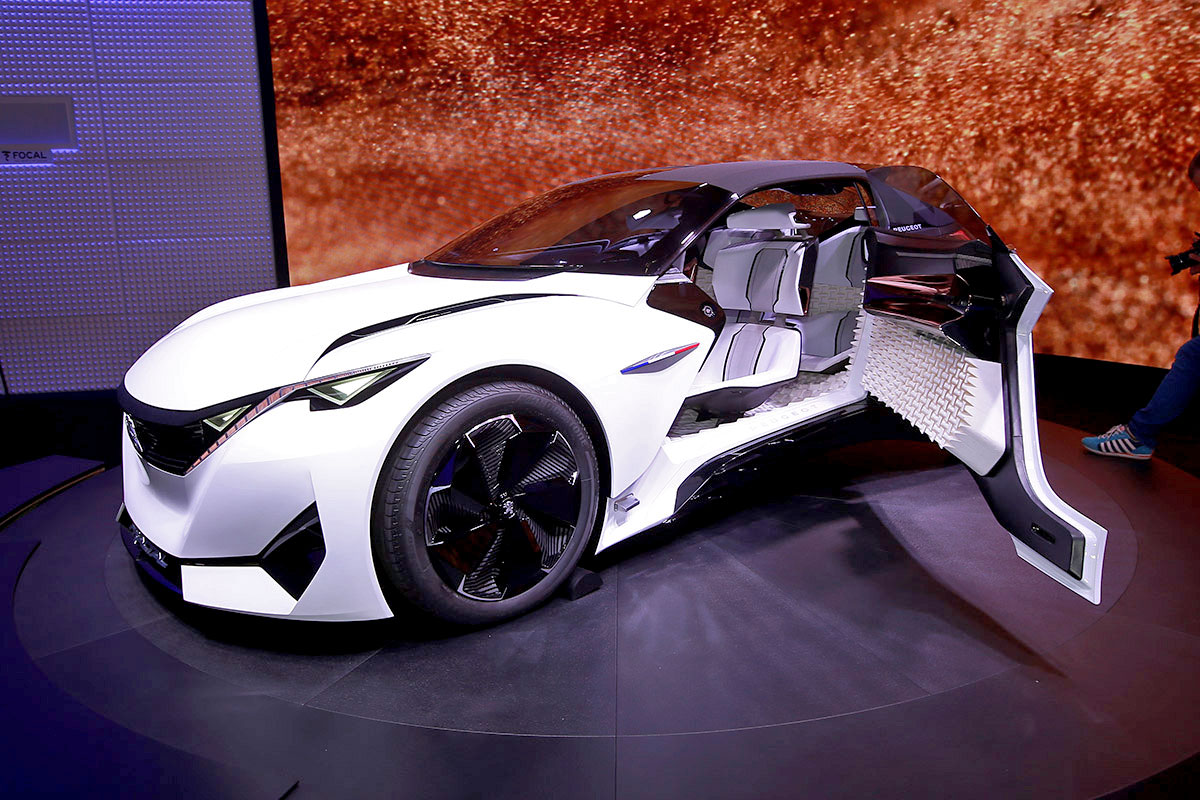 Other notable electric and plug-in hybrid cars include the eye-catching Peugeot Fractal concept, an array of BMWs (i3 and i8, of course, plus the 225xe, 330e, 740e, and X5 xDrive40e models) plus the intriguing Thunder Power Sedan (saloon). Hoping to do a Tesla, this Chinese company aims to come from nowhere and create a 450bhp luxury car that'll do 400 miles on a single charge. If I were to feel charitable I'd say it looks striking, but I'm not, so I'll just be honest and say that it looks like a first attempt and they desperately need to come up with a second. Then probably a third and a fourth, too.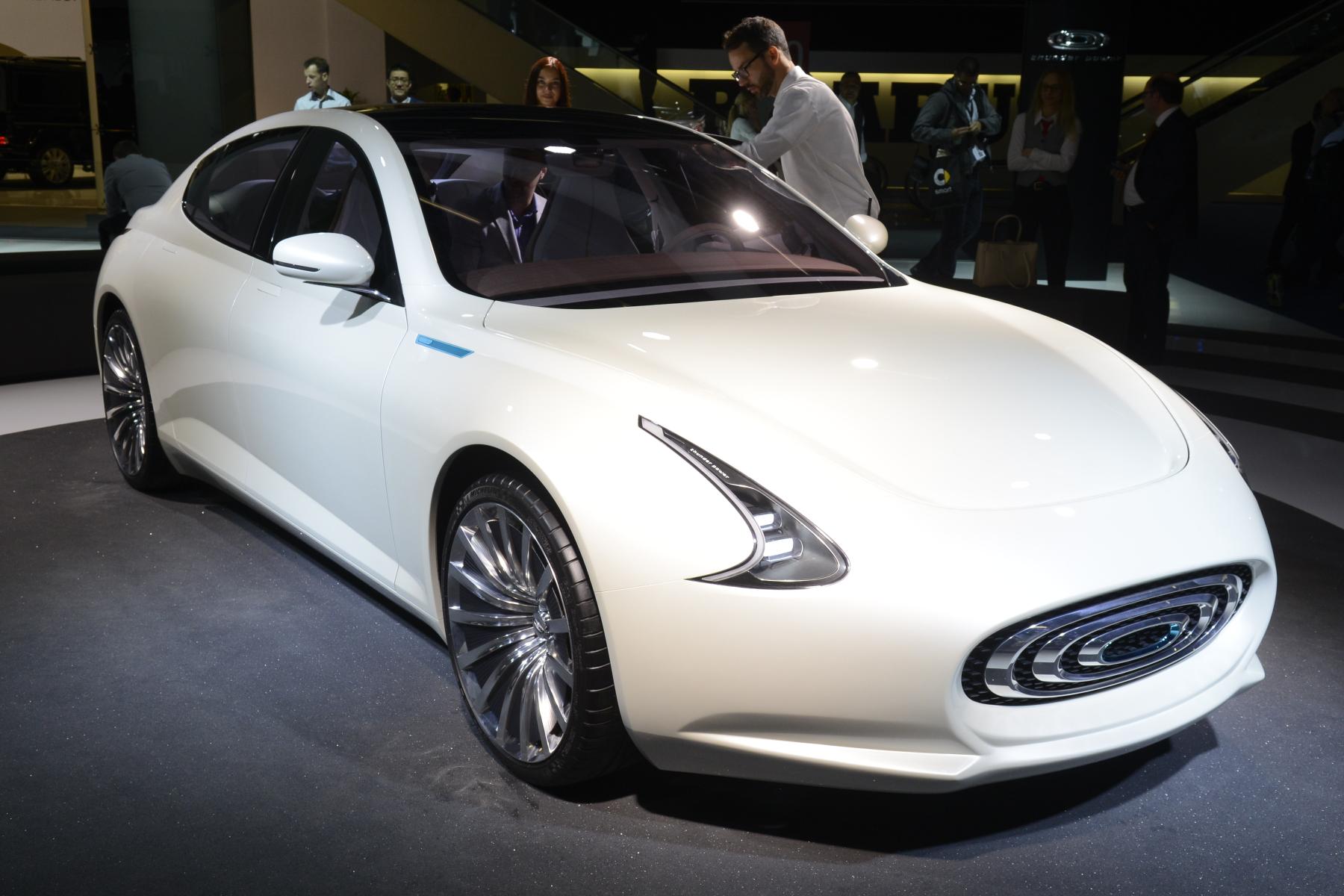 The Fractal and Mission E are among a mere handful of concepts on show. There was a time when every coachbuilder and car maker had to unveil some crazy new dream car at a show as big as Frankfurt. Nowadays anything can pass as a concept – a new paintjob and some jacked-up suspension in the case of the underwhelming DS4 Crossback and SEAT Leon SC Cross Sport.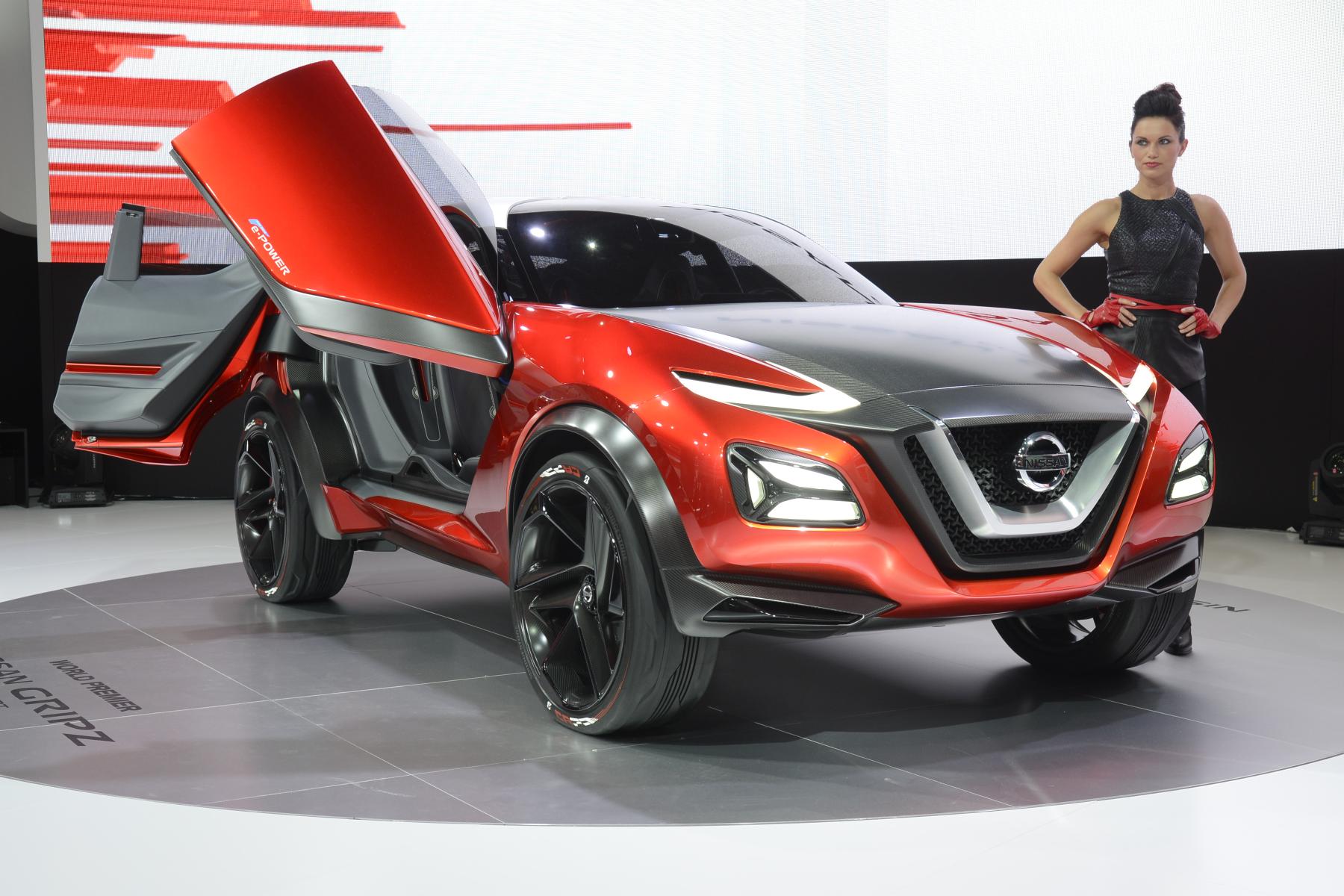 But some manufacturers put in a bit more effort; the hybrid-powered Nissan Gripz concept is striking and allegedly offers an insight into what a Z-badged SUV might look like. Let's hope the Gripz isn't watered down too much if it goes into production.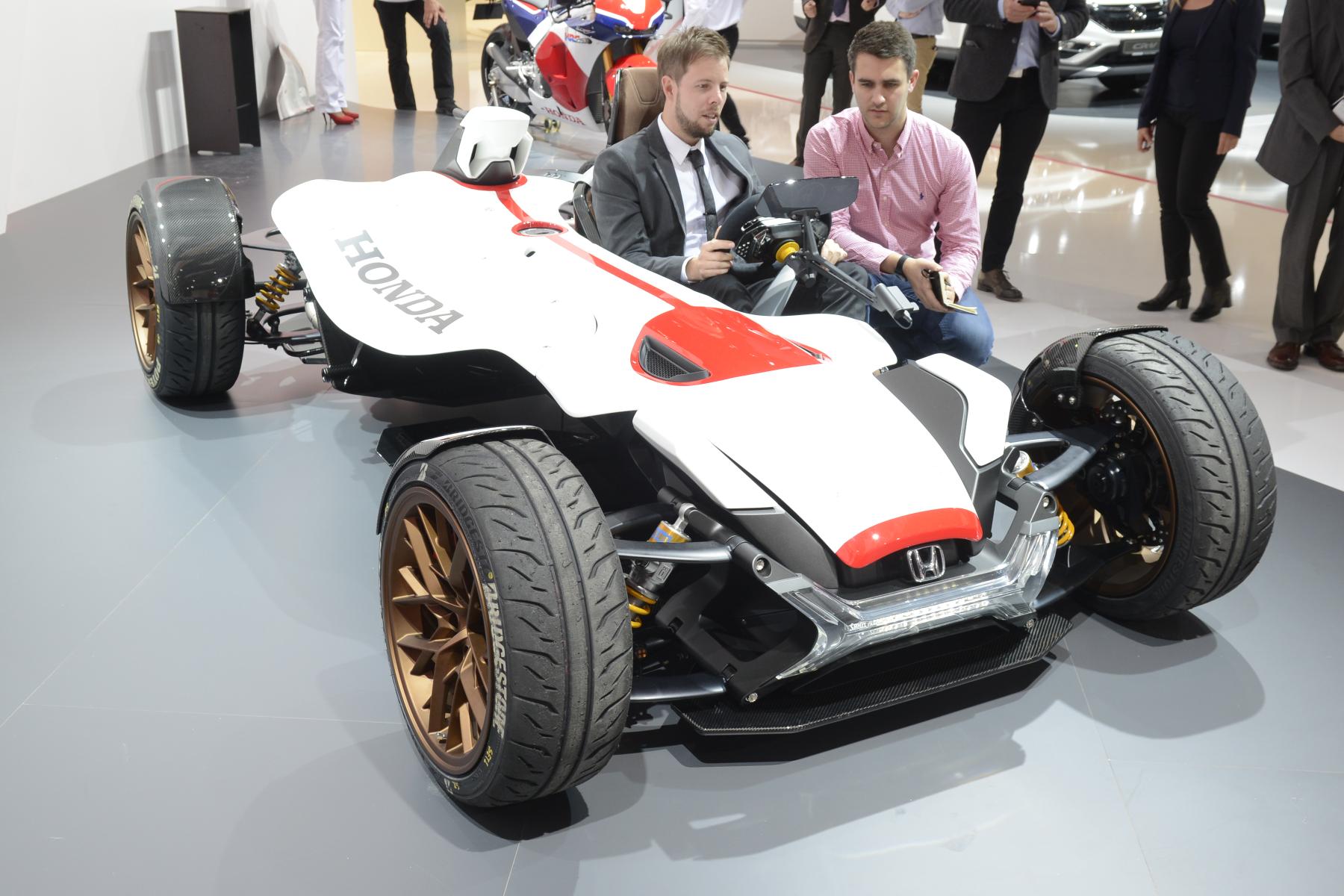 More real-world is the rather pretty Mazda Koeru SUV, while at the other end of the spectrum is the Honda Project 2&4 concept that's absolutely brilliant — get me in one, Honda — but it's so mad that it'll inevitably need a few safety revisions before it ever reaches production (try not to think about a driver's side impact).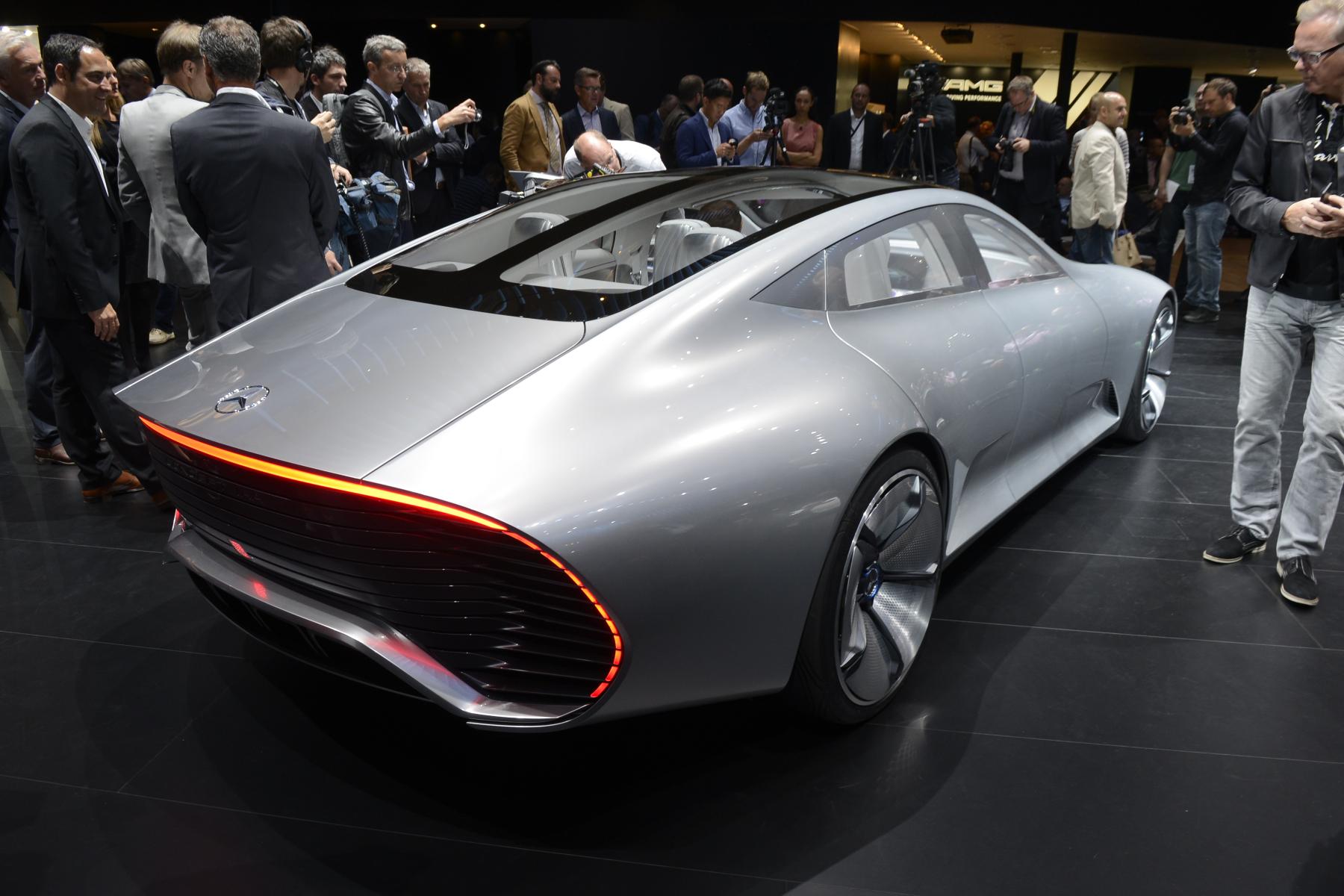 Most outrageous of all, though, is the ultra-sleek Mercedes Concept IAA (Intelligent Aerodynamic Automobile) with its drag coefficient of just 0.19. Of course, it'll never see the light of day in its existing form, but much of the technology that it sports will filter down into the C-Classes and GLCs of the future.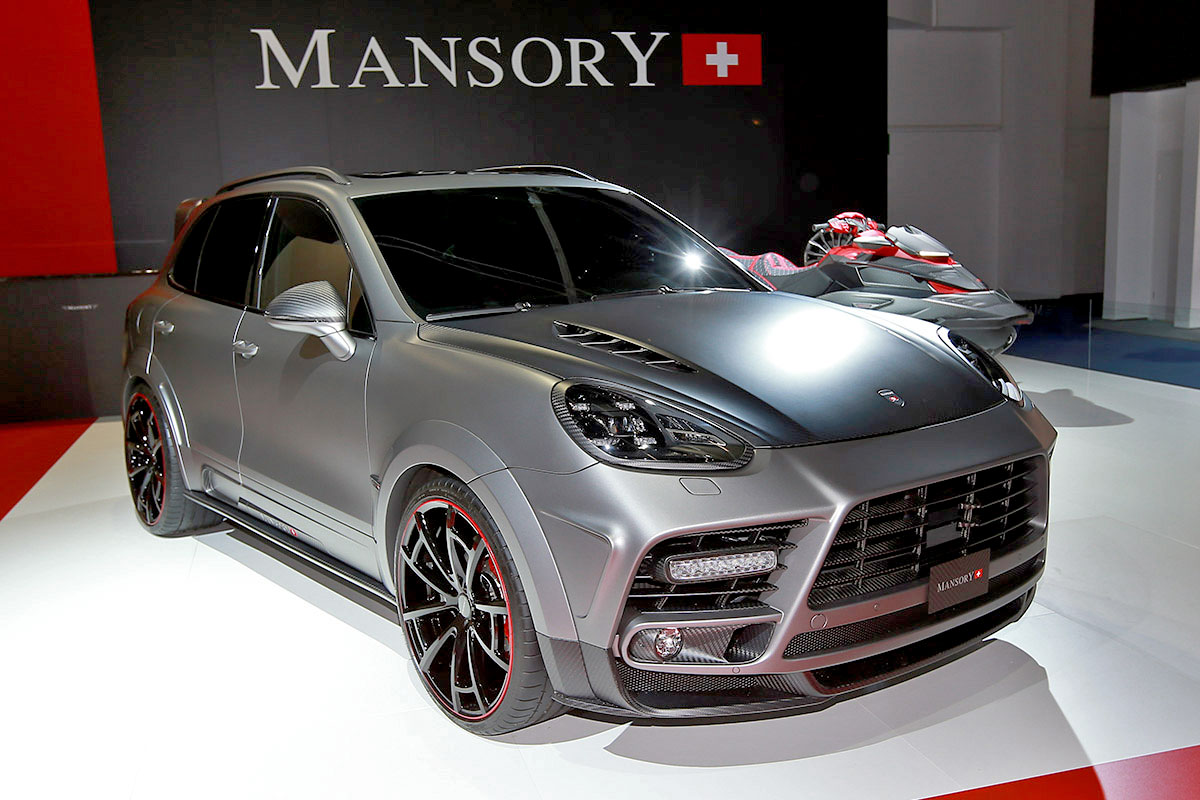 If luxury cars and electric vehicles are the story of the show, there is still plenty of room for some completely bonkers machinery to laugh at. Er, sorry – to look at. The main protagonists in this area are the tuners that proliferate in Europe. Perhaps the best known is Mansory, which has taken two stands this year to display such delights as a naked carbon fibre Huracan, an orange and carbon fibre Bentley Continental GTC plus a selection of hideously overblown Porsche SUVs.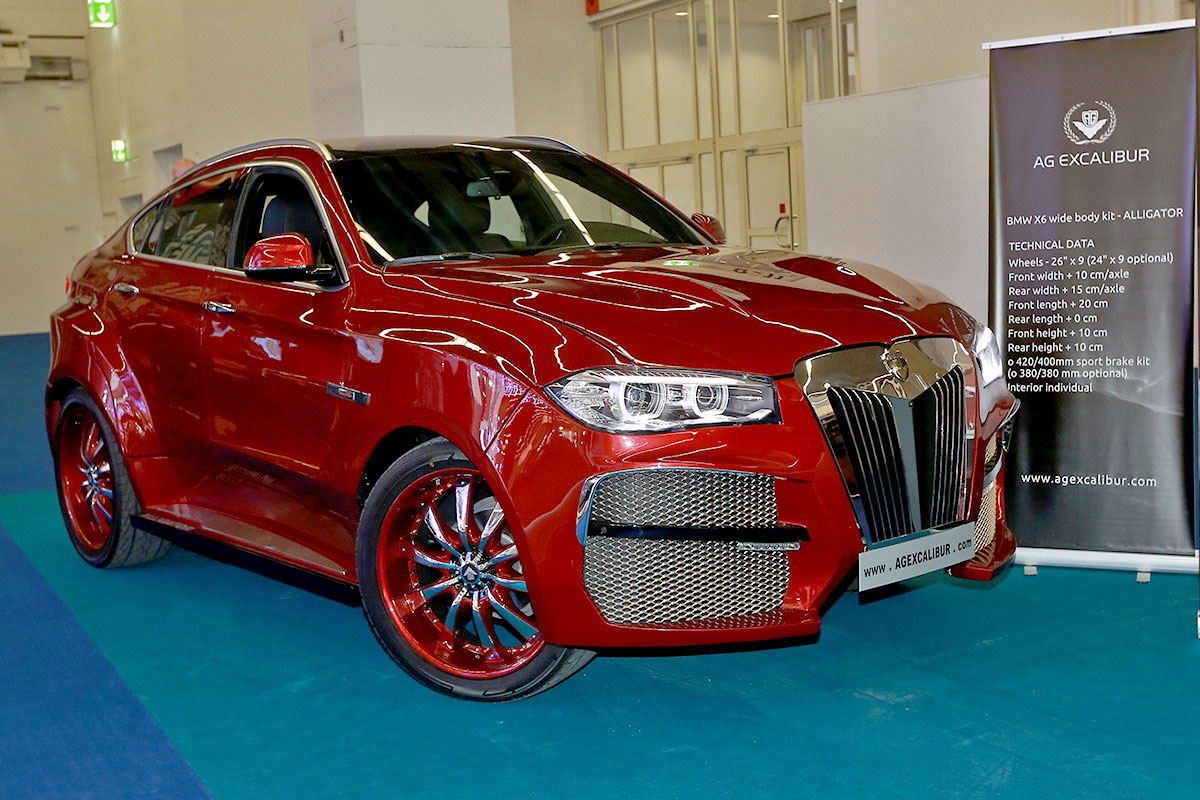 At least Mansory generally starts with decent-looking cars, even if it then completely destroys the aesthetics. If your start point is a BMW X6 you'll have your work cut out making it look appealing, as AG Excalibur proved with its mind-bendingly unattractive Alligator. Looking like a poor Chinese copy of a poor Chinese copy, this ludicrously disjointed SUV was displayed in a dark corner of one of the minor halls, suggesting its creators were either too poor or too embarrassed to shout about their work.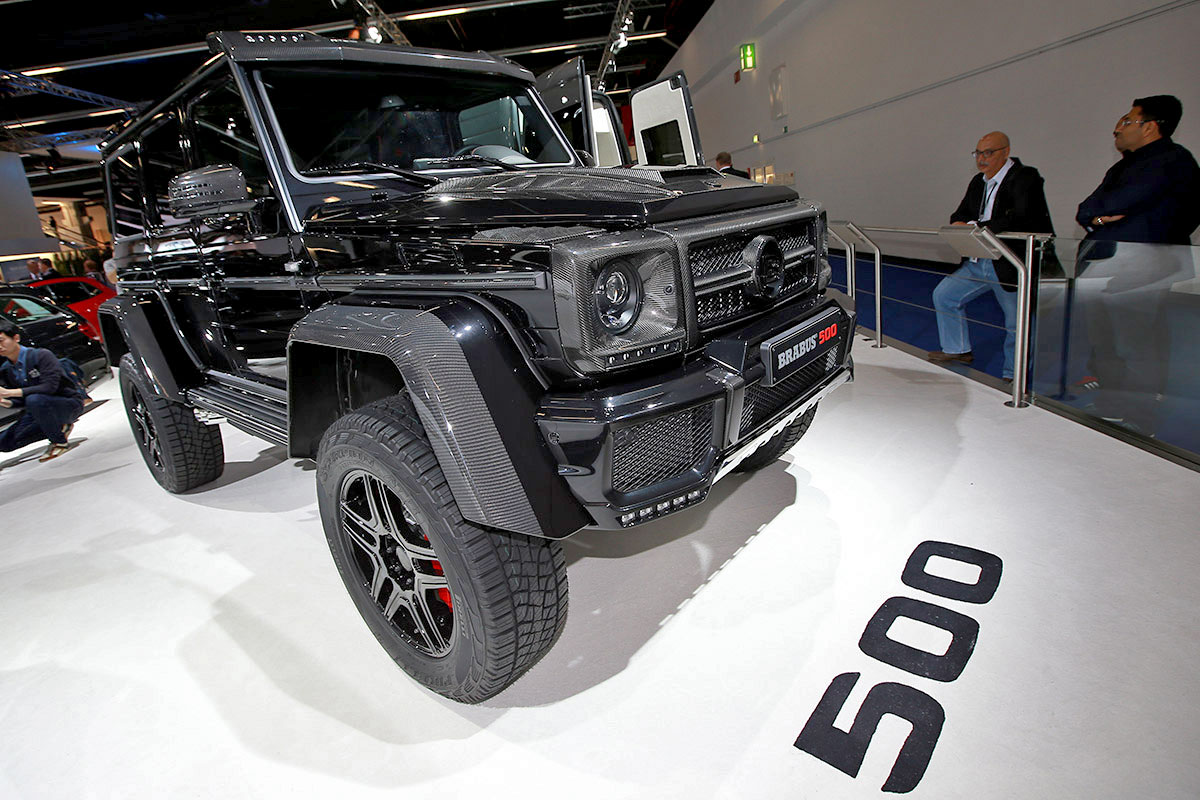 Elsewhere, Brabus has done its usual thing by unveiling a pile of mental creations. Its 850bhp GLE Coupé is bound to (not) be a big seller, alongside an identically powerful G-Class – all of which makes the 600bhp Mercedes-AMG GT S look posiitvely anaemic.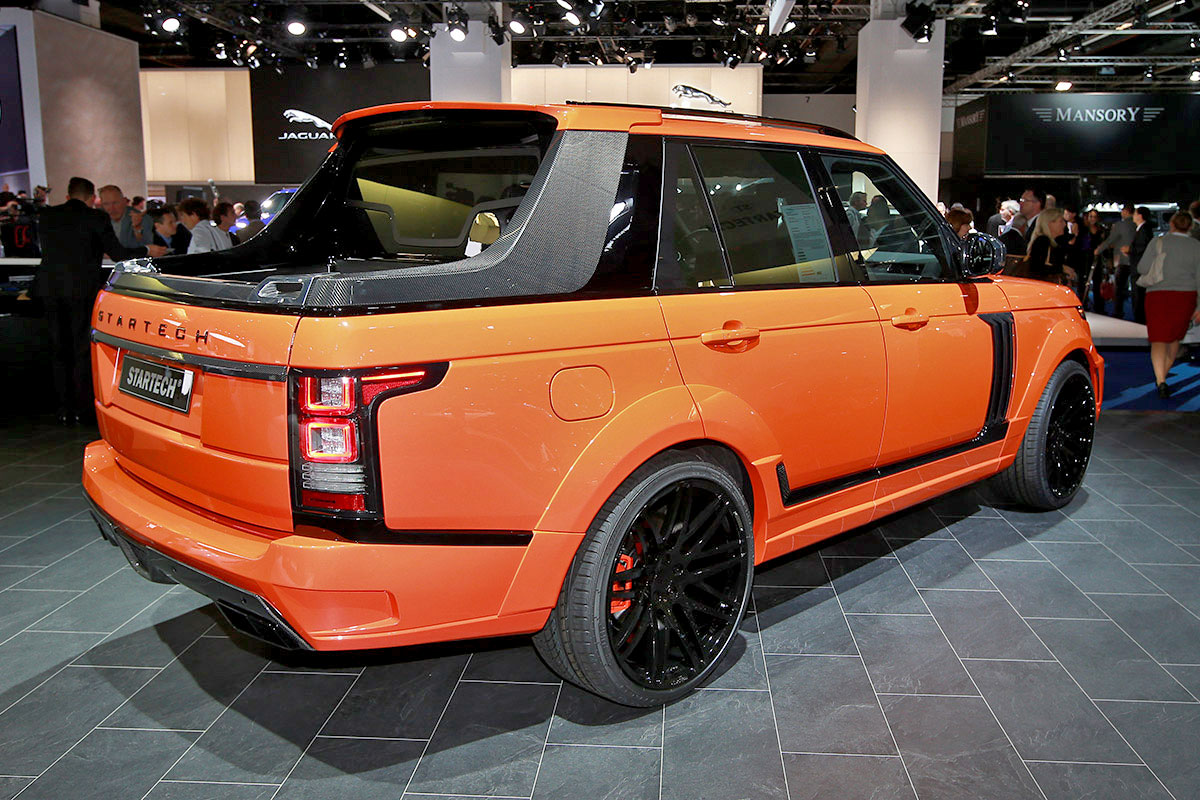 The same couldn't be said of Startech's bright orange Range Rover pick-up though, with its 518bhp supercharged 5.0-litre V8. Admittedly the pick-up had already been displayed in China this year, but that's the thing about European motor shows nowadays. There are so few of them (at least in terms of significant ones) that it sometimes takes a while for us to get the opportunity to see some of the stranger creations that have already debuted elsewhere around the globe.
So if you've got petrol flowing through your veins, we'd recommend you get onto a plane ASAP and take a closer look at the Frankfurt motor show – because if you're waiting for something similar to take place in the UK, you might be hanging around for a while.
---
Click to read car REVIEWS or search NEW or USED cars for sale on driving.co.uk
---